It is that time again.. its the end of the semester (and actually, this time… it is the end of my UNDERGRADUATE DEGREE!!) Every time I finish up the semester, I go straight to the kitchen to prepare something for the staff and faculty (WHO AM I GOING TO BAKE/COOK FOR NEXT YEAR!?) This semester was no exception.. This time around I made homemade lollipops. I was inspired because all of my study stress had lead to a few too many nights without sleep, and when I don't get enough sleep I just end up feeling sick in the morning. So I have had a bit of a sore throat.. and what does your mother always say you should do when you have a sore throat? Honey and tea! Well, I took those ingredients and turned it into a an elegant lolly for adults.
When I think about it.. we always associate lollipops with childhood, but really, they are somewhat of a sexy food… kind of seductive. How many black rapper videos have you seen with half-naked girls with lollipops in their mouths? Well, lets make something clear, the potential sex appeal of lollipops definitely did not inform my decision to make them for my teachers. Oy, get your head out of the gutter!
Moving back to foodie talk..Now, before you decide you are going to make homemade lollies, here are a few things to think about…
You will need to buy a lollipop mold (and lolly sticks of course, but those are more readily available). The ones at the bulk barn are really only for chocolate… to make candy lollies you will need to heat up your sugar to 310 degrees and that will just melt the chocolate molds. You need something super durable.. I purchased mine online here: www.goldaskitchen.com
I am warning you though.. I have been known to spend big bucks on this website, so just be careful…
Now, you will want to do a good setup before you get started. I put parchment paper on all of the counters (uh and even still I managed to get candy on them.. mom was not happy). Also know that you will probably have to wash the floors when you're done because honey, sugar etc just tends to get around.
Make sure you have a candy thermometer and watch it!! I have noticed that it takes a while to get over the 250 degree hump, but once it makes it to 270.. then its pretty quick until you hit the 310 degree mark, and if it goes over, well you will burn the sugar and then it tastes bitter.
Make sure you set up your water bath before you start, and you're lollipop molds are fully prepped (you have sprayed them with non-stick spray and have inserted the sticks and add-ins if necessary).
Okay, so here is what I did…
Tea Lollipops
Serves 24
Ingredients
1 cup white sugar
1/4 cup plus 2 tablespoons honey
2 tbsp clear corn syrup
1/4 cup brewed tea*
Add ins***Tea varieties and add ins ** I tried:Ginger Mint tea* with candied ginger bits inside**
Black tea* with candied lemon peel inside**
Chai tea* with chocolate drizzled on top ** (I just melted some milk chocolate in the microwave, and then when it was melted, I stuck my knife in it and then drizzled it over the chai lollipops)
Instructions
1. Spray your lollipop molds with non-stick spray. Place the add ins** into the mold and add in the lollipop sticks.
2. Combine the sugar, honey, corn syrup and brewed tea in a small saucepan fitted with a candy thermometer and cook on high heat. While cooking, wash down the pan sides using a clean brush dipped in water to prevent crystallization. Do not ever stir the pot, just allow it to reach 310 degrees.
3. As soon as it hits 310, do the following:
4. Turn off the heat!
5. Remove the candy thermometer with an oven glove (OY, cannot tell you how many times I have picked it up without a glove.. remember that it is 310 degrees, people!!)
6. Plunge the pot into the ice bath but hold onto it… you dont want it to fall in and then have cold water ruin your candy! Let sit in there for about 15 seconds.
7. Then lift it up and swirl in both directions until the air bubbles go down.
8. Pour the syrup into the molds slowly… don't worry too much if they overflow, it happens, you can crack off the excess afterwards.
9. Stick them into the fridge and let cool for about 15 minutes before unmolding. Decorate if necessarily **.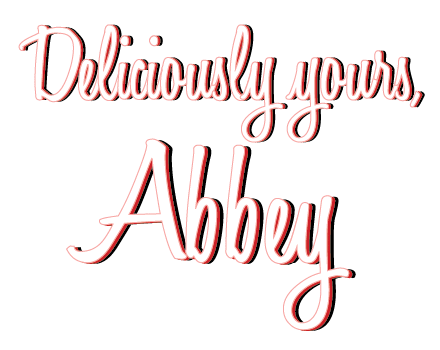 Updated on October 22nd, 2020