This gluten free chocolate chip banana bread was created in partnership with HP. It's totally dairy free but manages to stay incredibly moist thanks to the natural almond butter and eggs.
If you've been following along with my HP Passion Project, I recently started making a DIY cookbook for my family as a thank you for helping me through my wedding planning. I shared my recipe for vegan pesto that was inspired by my dad's basil garden, so this time around, I wanted to share my gluten free chocolate chip banana bread inspired by my mom.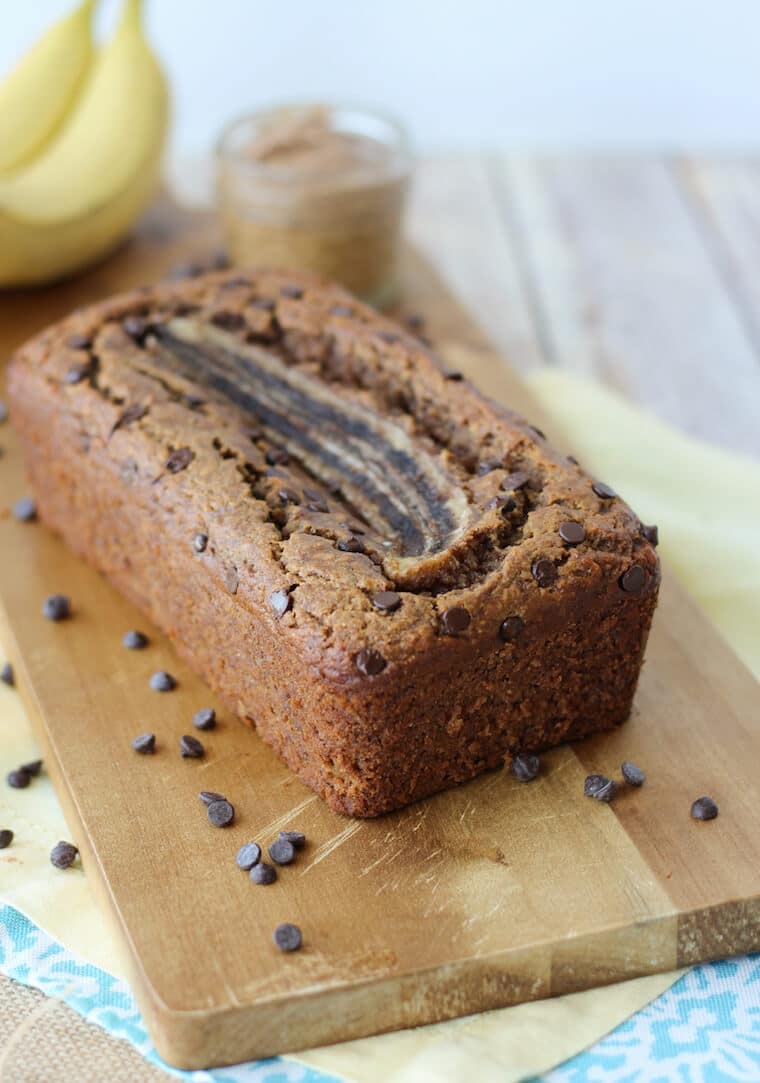 I know my family is going to love my take on our old childhood favourite so I can't wait to add it into our cookbook. I've been using this awesome HP Instant Ink subscription service that detects when I'm low on ink and sends it to me automatically in the mail. Not only does that save me so much time (that I've been using to plan my wedding), but it also saves me a lot of money! Their plans start at $3.99/month so I'm saving about 50% on my ink purchases each month. That, my friends, is what we call a honeymoon fund. I may even print my wedding thank you cards this way too because the quality is incredible.
This recipe is the perfect addition to our family cookbook, because even though my mom was never a baker, she could make a mean banana bread any night of the week. Banana bread is one of those tricky foods that always "feels" like the healthy choice (I guess because it has the words "banana" and "bread" in it). Even when there's chocolate inside, we still think of banana bread as a wholesome choice. And hey, I'm all for sweets for breakfast, but let's call it what it is. If we were to put frosting on top we would definitely call it cake.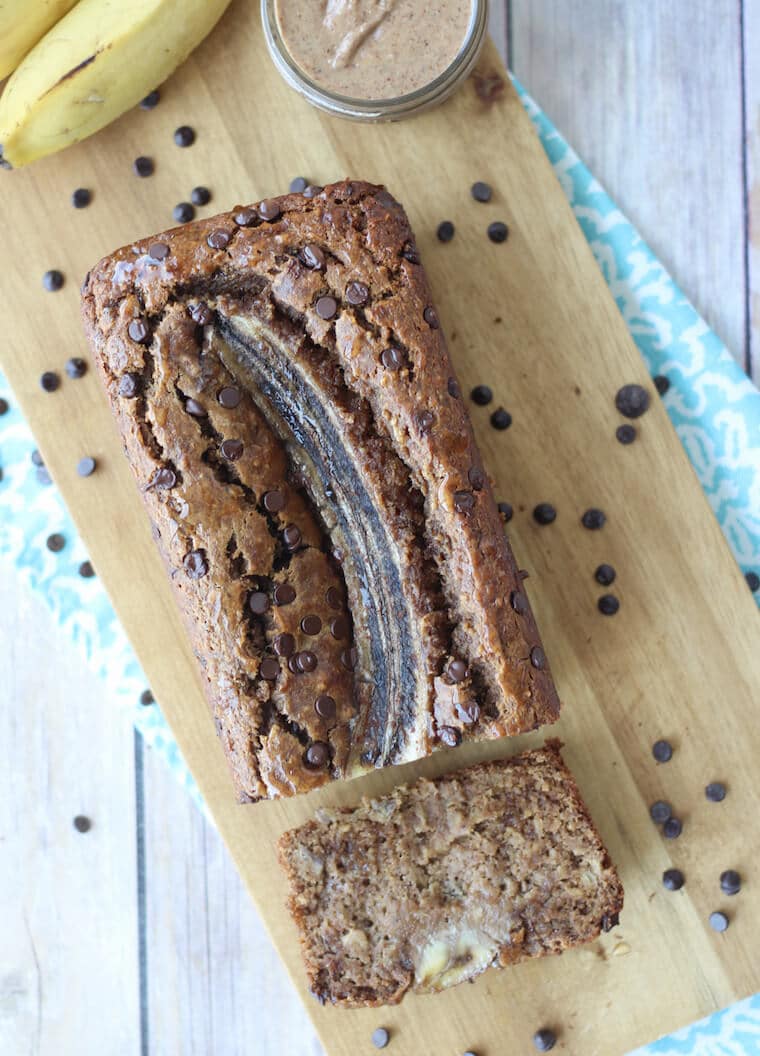 That is, unless we make it a little bit better so that it earns its healthy stamp of approval. My take on mom's recipe was inspired by my sister Skye who recently discovered she had some serious GI issues and her doctor suggested she trial a gluten free diet. I didn't want Skye to miss out on our favourite childhood snack bread, so I made a gluten free chocolate chip banana bread.
How to Make Gluten Free Chocolate Chip Banana Bread (That Doesn't Suck)
Now, I will be honest. I find a lot of gluten free baked goods pretty gross. They're dry, they're pasty, they're everything that a good banana bread should never ever be. Not my gluten free chocolate chip banana bread!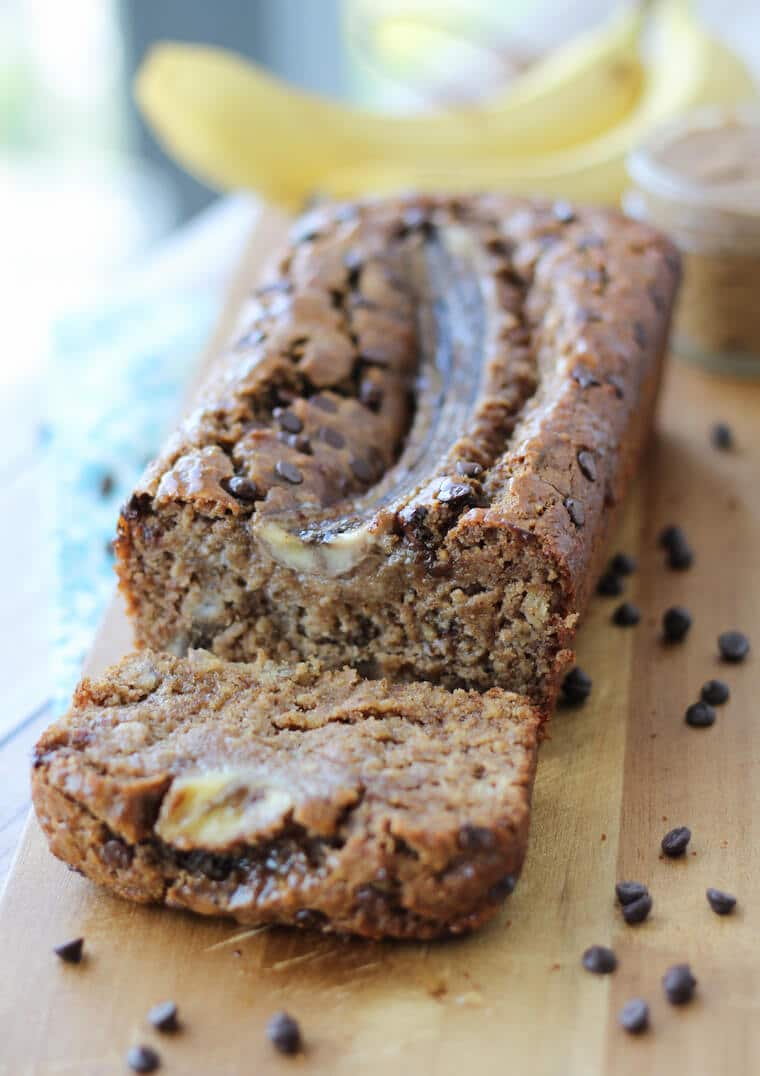 It's made with a combination of gluten free oats and coconut flour, which is super high in healthy fats and fibre. I then make them super moist with ripe bananas, eggs and almond butter. OMG it basically melt in your mouth.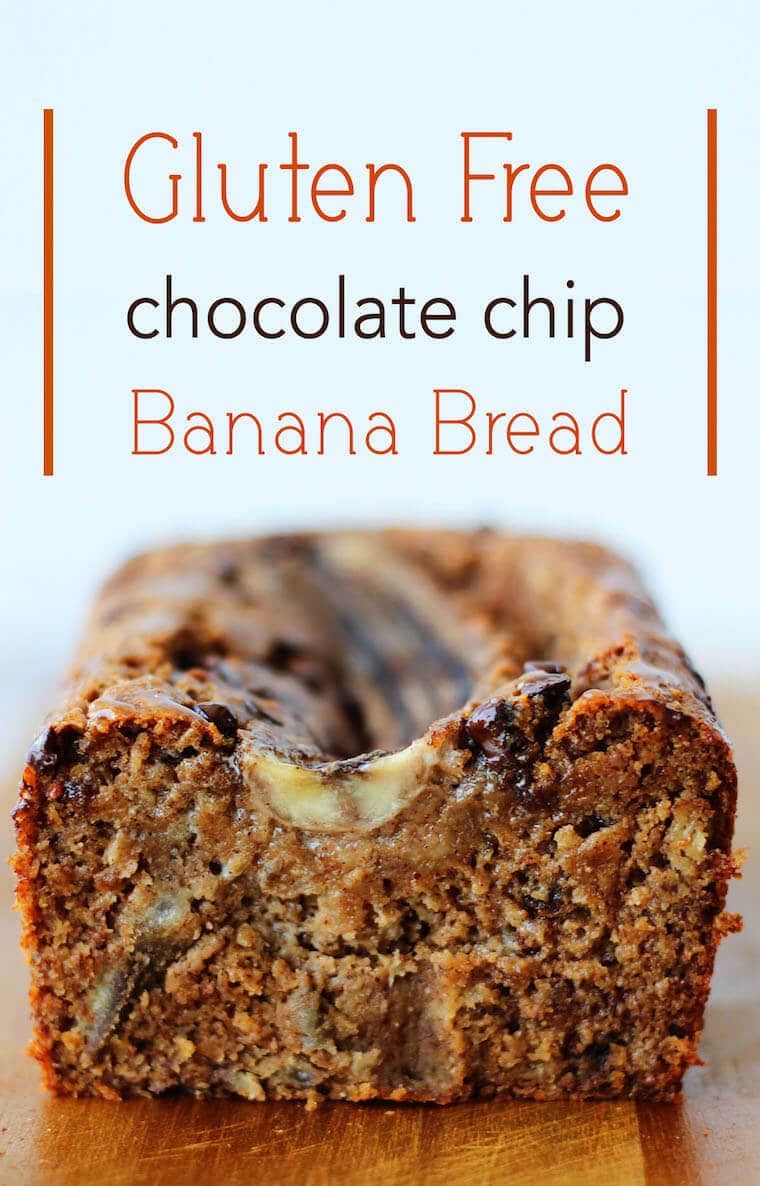 I have one more recipe that I want to share with you guys that will be making its way into my family cookbook so be sure to subscribe to my blog so you never miss out!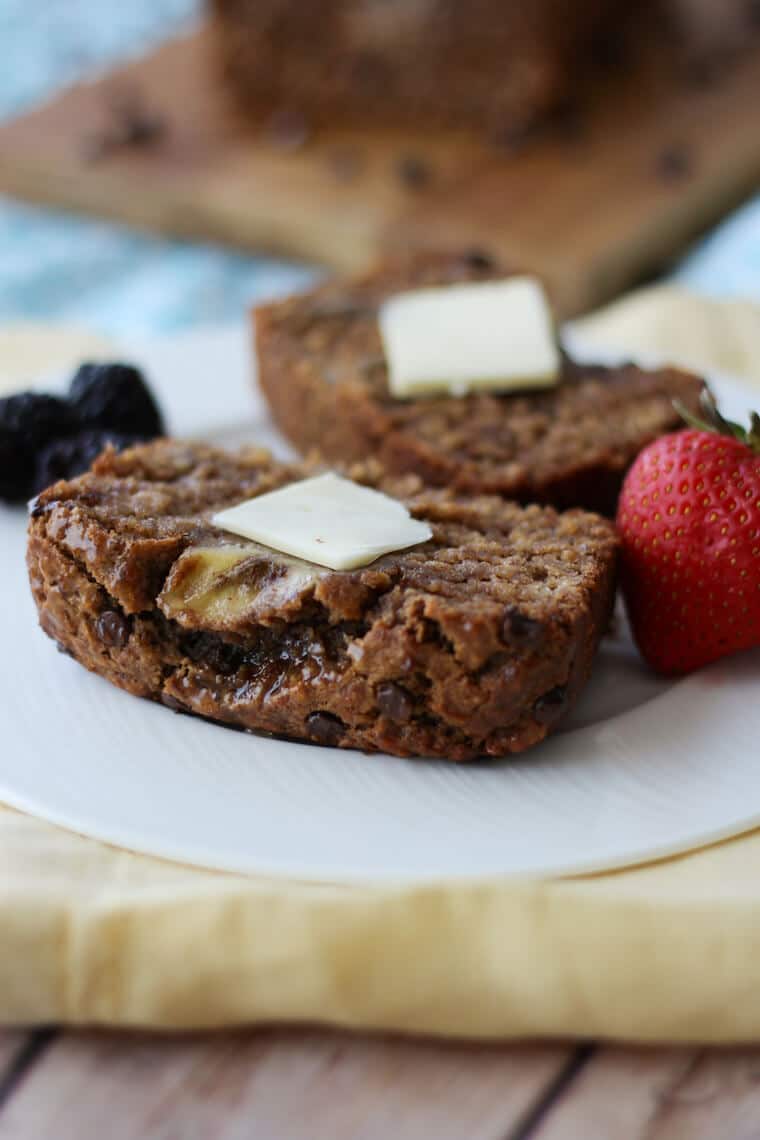 You will also want to make sure you're subscribed to my Youtube channel where I will be sharing my DIY cookbook soon!
What are some of your family's favourite recipes? Have you tried making GLUTEN FREE chocolate chip banana bread?
Leave me a comment below about what recipes would make it into your family's cookbook!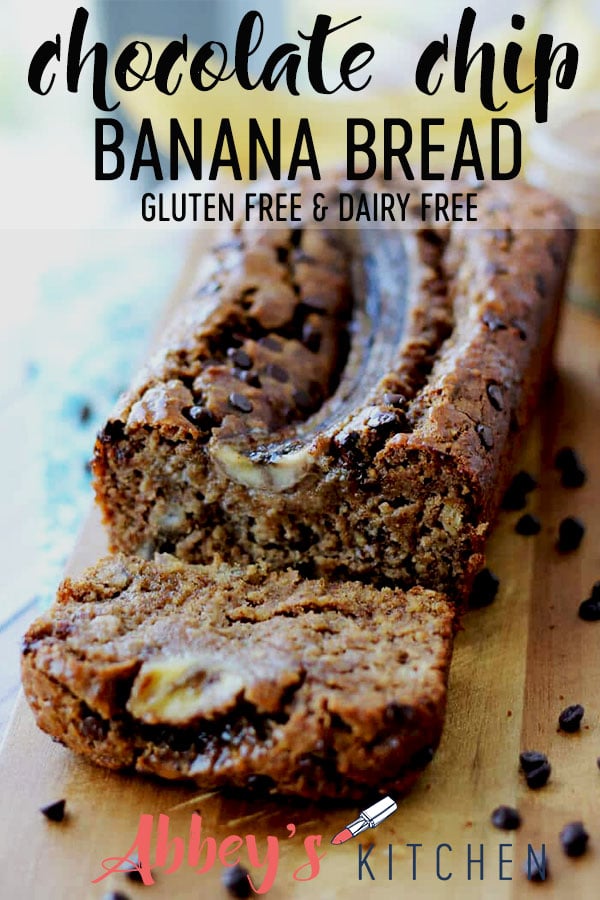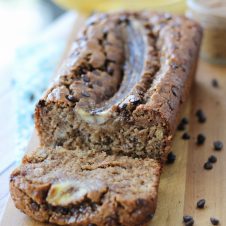 Gluten Free Chocolate Chip Banana Bread | Dairy-Free & Super Moist!
This gluten free chocolate chip banana bread is totally dairy free but manages to stay incredibly moist thanks to the natural almond butter and eggs.
Print
Pin
Rate
Instructions
Preheat oven to 350 F and grease a 9×5" loaf pan

In one bowl, mix together the banana, almond butter, honey, coconut sugar, vanilla, almond milk, and eggs.

In another bowl, mix together the salt, cinnamon, baking soda, powder, coconut flour, oats, and flax.

Mix the dry ingredients into the wet ingredients and add in half of the chocolate chips.

Fill the loaf pan with the batter and place the banana half, cut side up, in the centre of the loaf. Sprinkle with the remaining chocolate chips and bake for 50 -60 minutes, or until a skewer inserted into the middle comes out with only a few crumbs clinging onto it (but not super damp crumbs). Allow to cool on a cooling rack before removing from the pan and serving.
Nutrition
Disclosure: This recipe was developed in paid partnership with HP, however, as always all opinions are genuine. This post may contain affiliate links. If you purchase from the link, I make a small commission that adds no cost to you, but helps me pay for my blog! Thanks for your support.
Updated on July 21st, 2020