I share my three favourite vegan hemp hearts recipes including a healthy falafel, power cookies, and hemp hearts no-oats porridge!
Okay so I know the holidays are around the corner, and I've been sharing a lot of indulgent desserts and holiday brunches. But in between stuffing my face with monster cookies, I'm trying to balance everything out with really nutritious well-balanced meals. Hemp has become a go-to super plant stable in my home because they're an easy way to boost the nutrition in literally any meal. But first of all, let's get one thing straight. This is a totally PG blog post, so no, I'm not talking about illicit drugs.
If you're not familiar with Manitoba Harvest hemp hearts, get ready to meet your new BFF. Hemp hearts are packed with protein, fibre and healthy omega 3 fats so they're pretty much a vegan, gluten free, low carbers dream. For a three tablespoon serving, you're looking at a whopping 2.5 grams of omega 3s, 1.5 grams of monounsaturated fats, 3 grams of fibre and 10 grams of protein. They also supply 30% of your daily iron needs, so this is a great vegan way to get your fill without meat or dairy.
How to Make 3 VEGAN Hemp Hearts Recipes
The best part about hemp hearts is that they're incredibly versatile. I add a handful to my oats or yogurt every day, throw them into any baked goods for a little extra nutrition, and let them stand in for oats or flour in savoury goodies, too. So I wanted to share my three favourite vegan hemp hearts recipes for showcasing this plant based superfood!
Hemp Hearts Power Cookies
Because cookies should always come first in life. These hemp hearts power cookies are tasty enough for dessert, but healthy enough for breakfast (and who doesn't want to eat cookie for breakfast?) They're packed with healthy fats from almonds and hemp hearts and natural sweetness from bananas and dates. It doesn't matter if you're a total carnivore, this will become one of your go to vegan hemp hearts recipes.
Hemp Hearts Baked Falafel
So I fell in love with falafel in Israel and have been making it at home ever since. The recipe itself is so nutritious, and since we bake ours, they're even healthier. I combine protein-rich chickpeas with hemp hearts, herbs and spices and form them into sweet little patties. I like to serve these hemp hearts baked falafel stuffed into pita with grated veggies, hummus and tzatziki, but you can totally serve them as an appetizer dipped into hummus, too.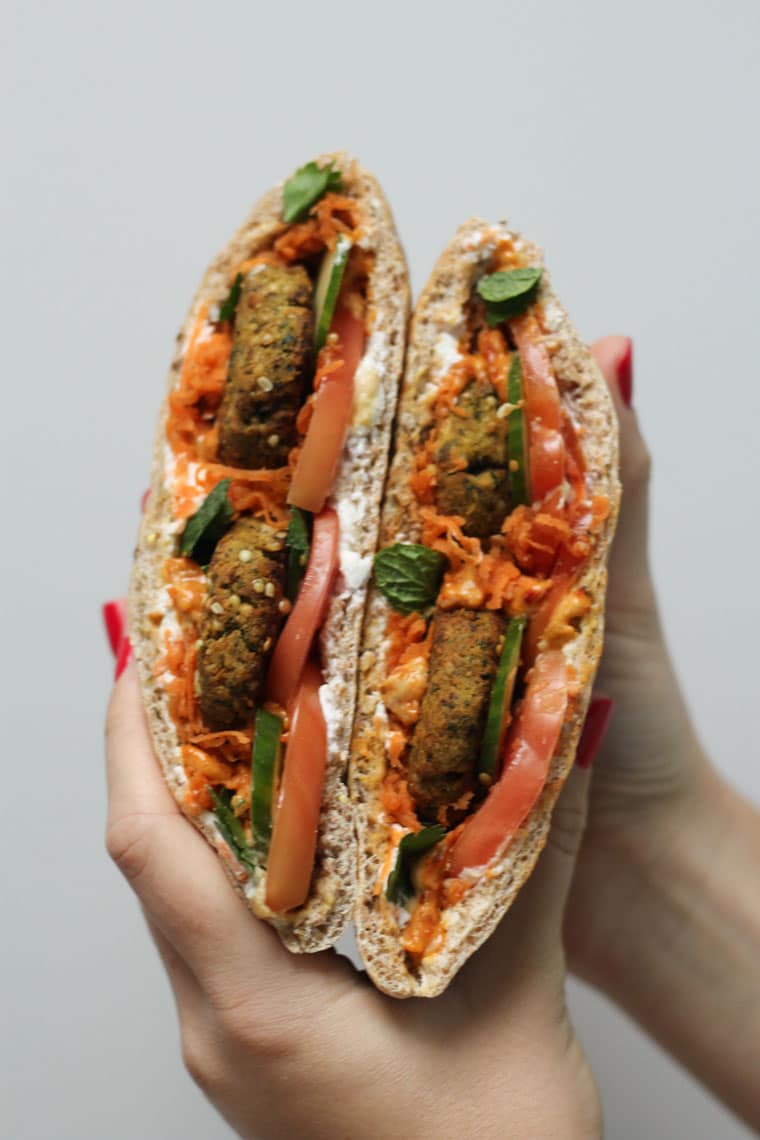 Hemp Hearts No-Oat Porridge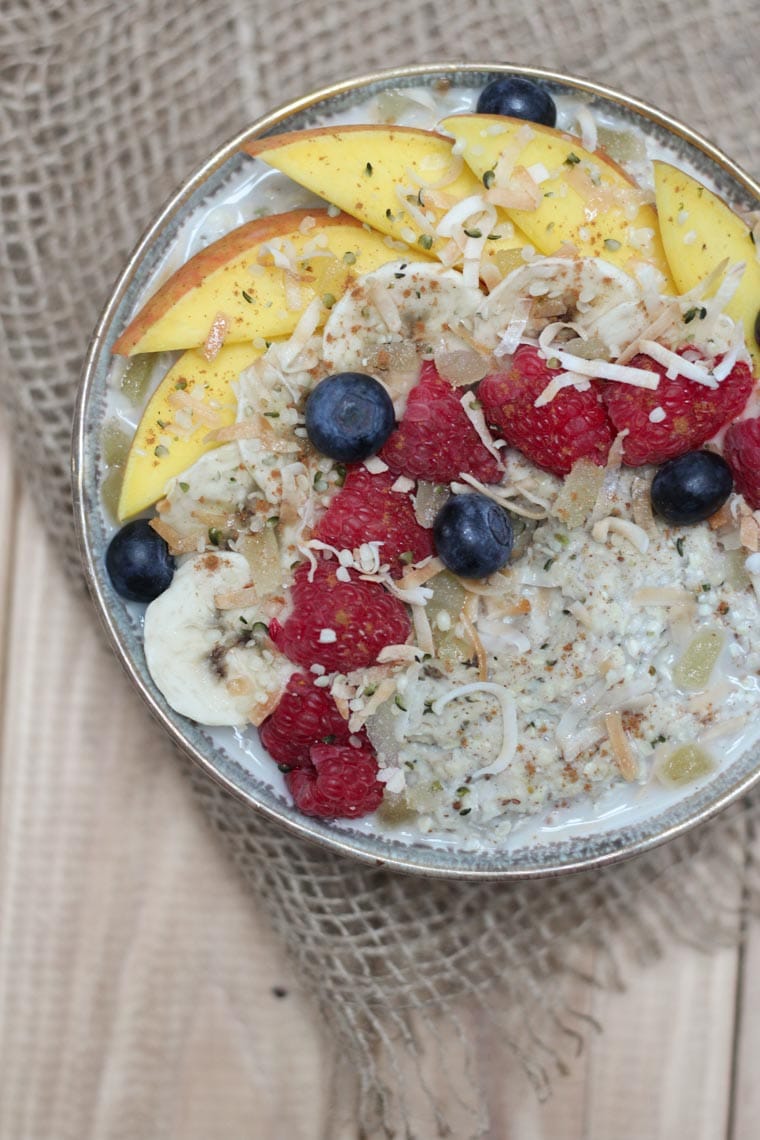 I have nothing against oats, but I know a lot of my followers and readers who are on paleo or keto diets try to limit their oats. Friends, this Hemp Hearts No-Oat Porridge is the warm winter breakfast you're craving!! I mix together hemp hearts with almond flour, coconut, flax, chia and spices to yield a super creamy, naturally sweet porridge. It's like cream of wheat but packed with more flavour and nutrition! This is one vegan hemp hearts recipe that you're going to keep in your back pocket for all of these cold winter mornings.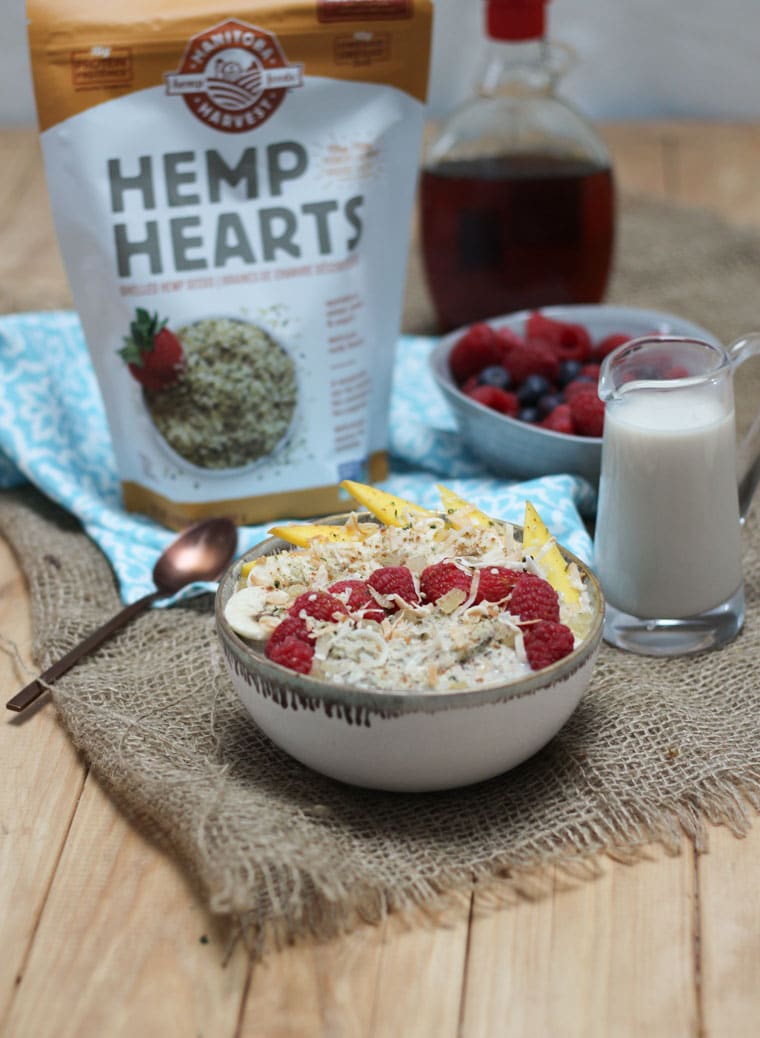 Hemp Hearts Giveaway!!
So now that I've shared my go-to vegan hemp hearts recipes, I would love to hear about yours and by doing so, you could win a Manitoba Harvest Prize Pack!
To enter, you can:
Leave a Blog Post Comment about how you like to use hemp hearts
Subscribe to my Meal Plan Mailing List
Subscribe on YouTube
Follow on Instagram
Like on Facebook
Follow on Pinterest
The more of these you do, the more chances you have at winning!
Hopefully these three vegan hemp hearts recipes will get you started, but if you're looking for some more inspiration, check out ManitobaHarvest.com!
So what's your favourite way to use hemp hearts?
How do you want to experiment with hemp hearts in the future?
Which of these three vegan hemp hearts recipes do you want to try first?
Leave me a comment below and happy snacking!

Disclaimer: This post was developed in paid partnership with Manitoba Harvest, however, all opinions are genuine.
Only Eats
Updated on May 12th, 2020