Muffins scream back to school for some reason to me. It's probably because I used to eat chocolate muffins every day in high school for breakfast, lunch and dinner.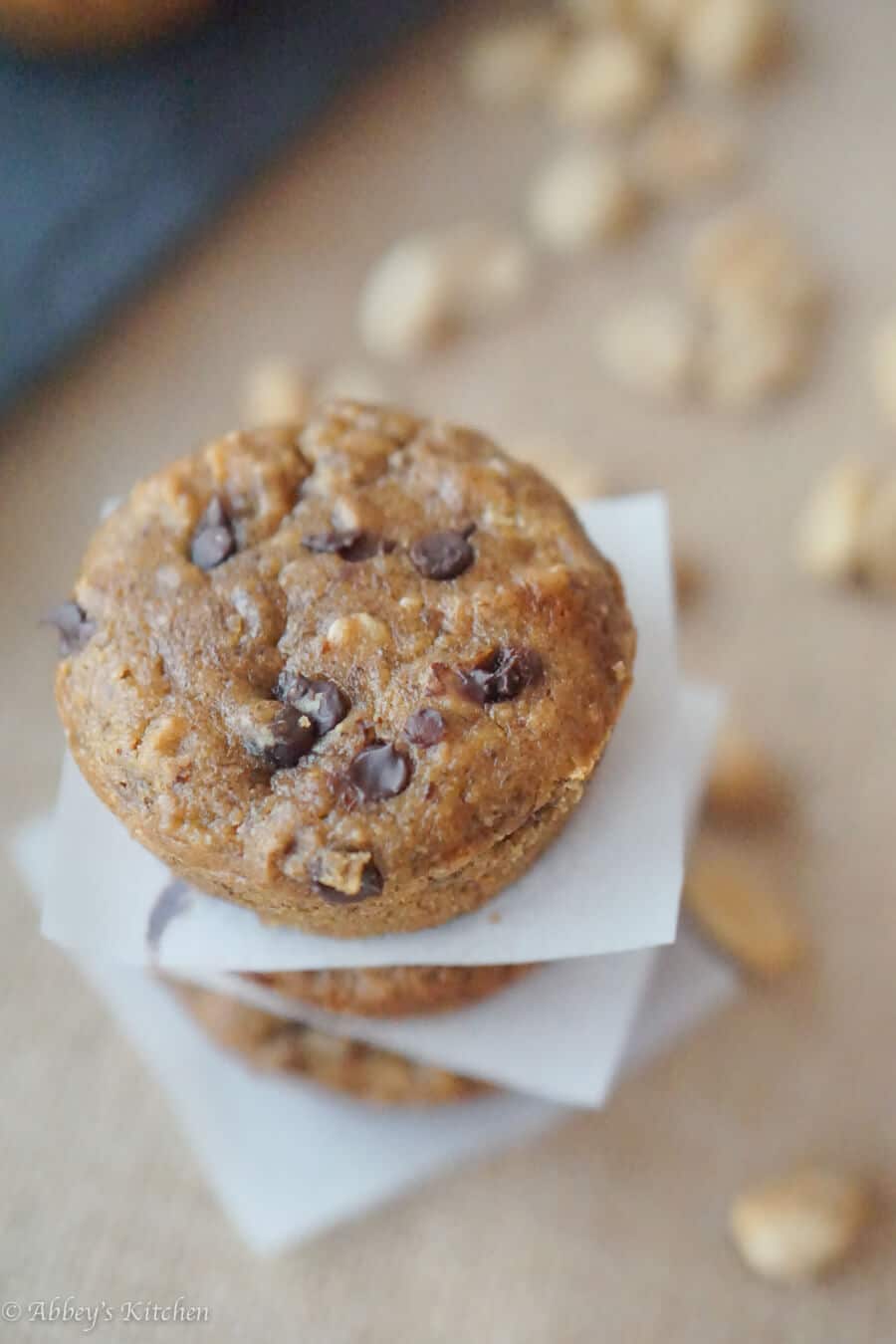 Aside from the smell of muffins, back to school smells like new shoes, crisp book pages, autumn leaves, and anxiety. Just me? Oh, then, ignore that last one.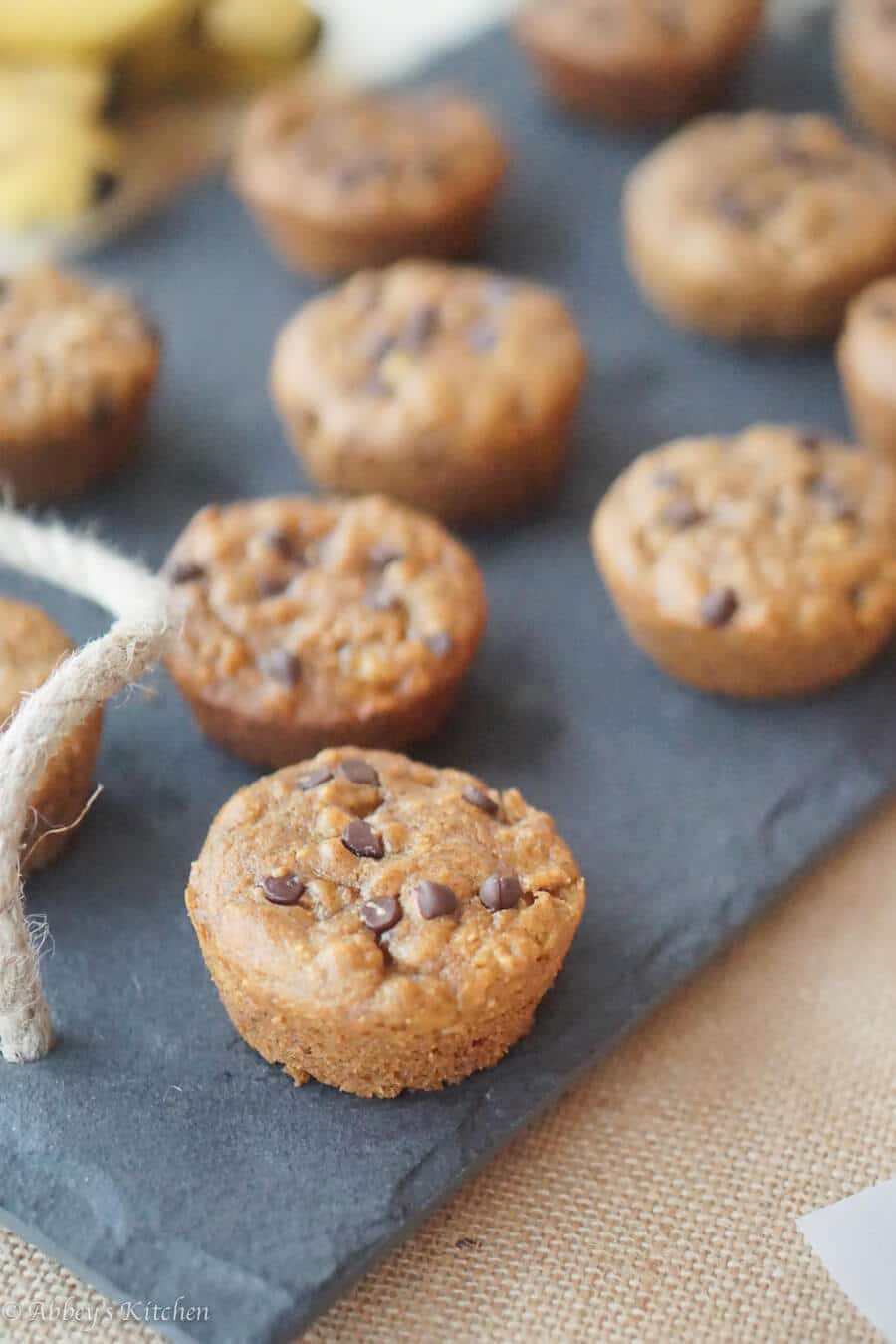 Regardless of your general mental well-being, September is usually accompanied by a new found wave of energy to start things off on the right foot, and that includes our eating habits, too.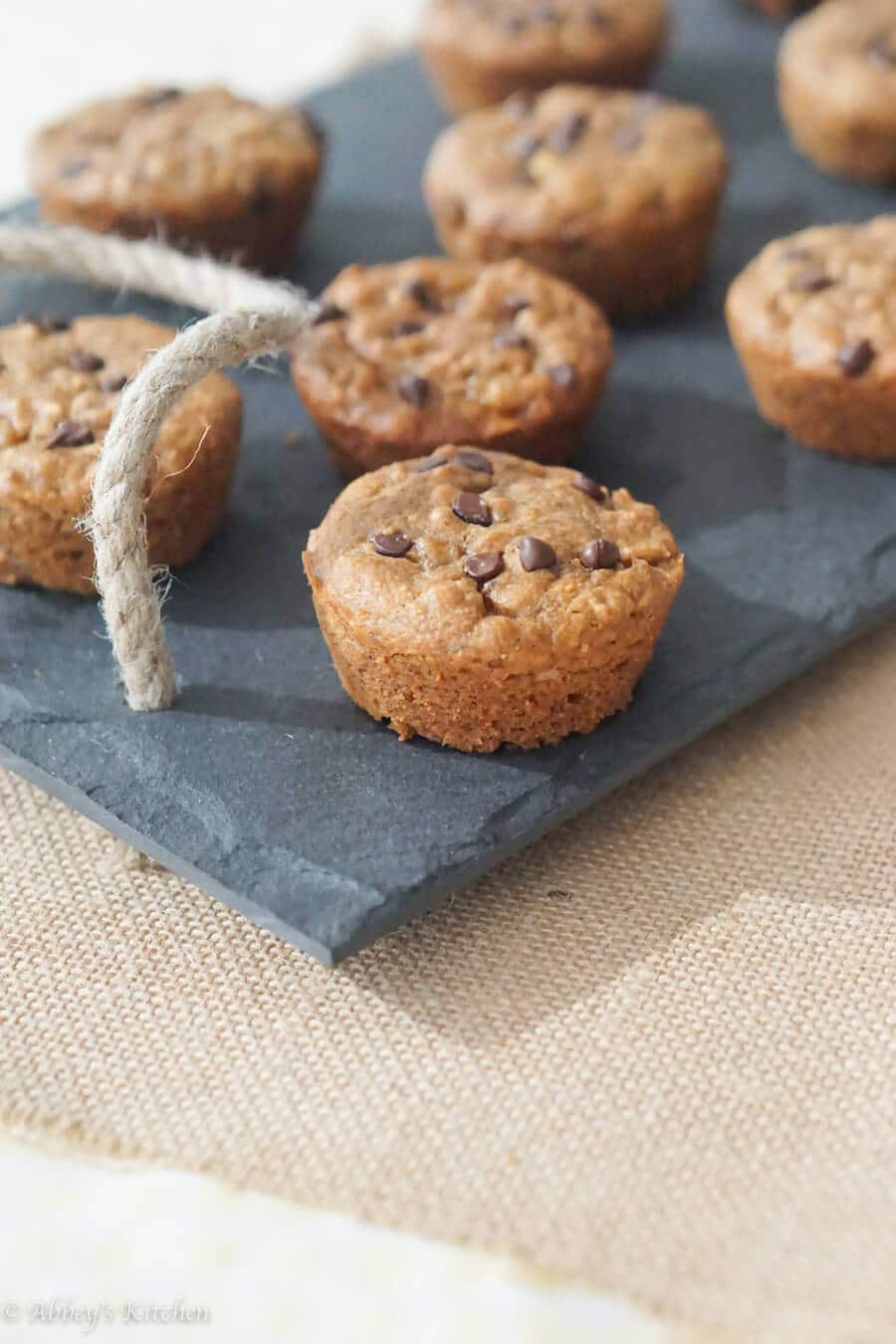 Some of us have spent the past 3 months mowing down on hot dogs, and cold beer, so we may be feeling a wee bit motivated to whip our buns into a bit of a healthy eating routine.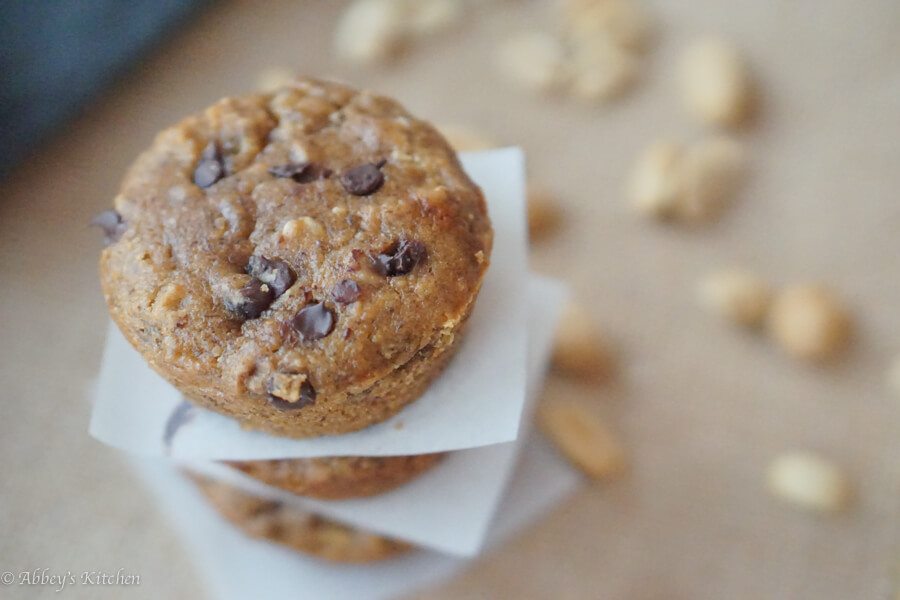 These gluten free dairy-free muffins satisfy every peanut butter/banana/chocolate lover (this girl!), yet are surprisingly low in sugar and incredibly satisfying. OMG I am a sucker for all kinds of chocolate muffins.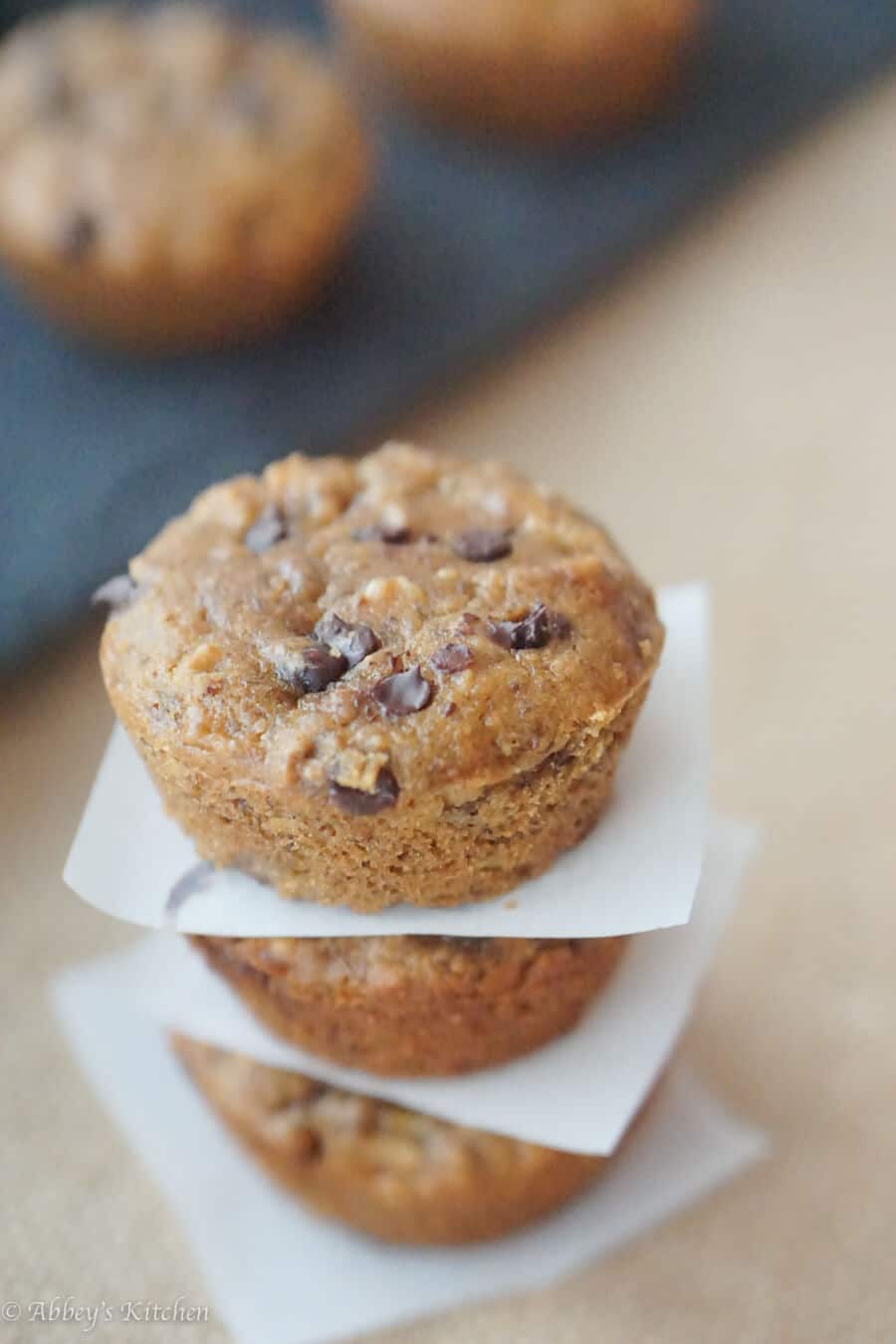 Seriously, you eat one of these, and you can get through any painfully long lecture, exam, or after-class trip to the gym.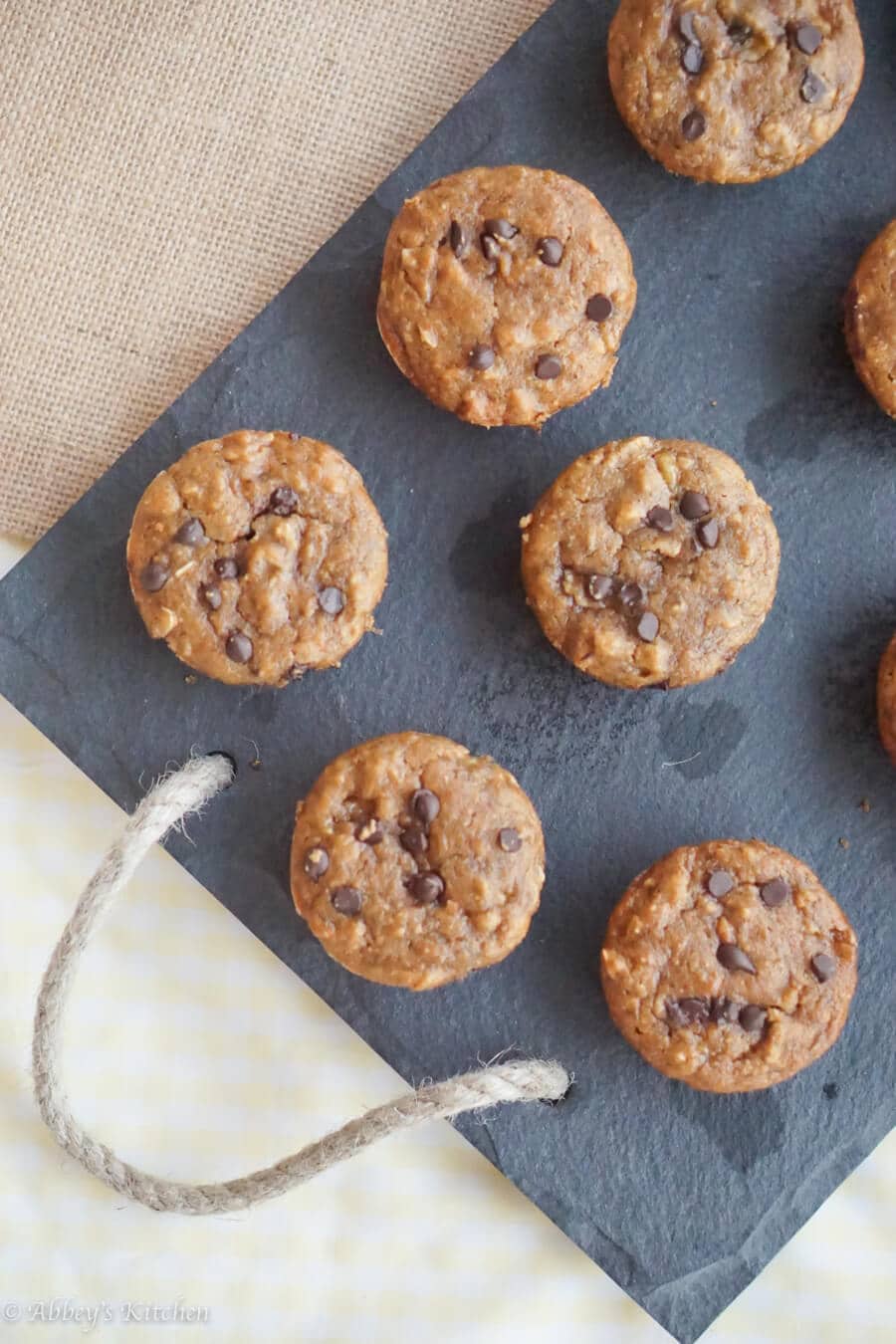 I came up with these peanut butter chocolate muffins to take with me to the cottage where I knew I would be visiting my sister who tries to keep gluten free. Lets just say, we had 24 muffins on the way up to the cottage (okay, maybe 23 because I had to taste the final batch before serving them), and about 18 of them by the time we arrived.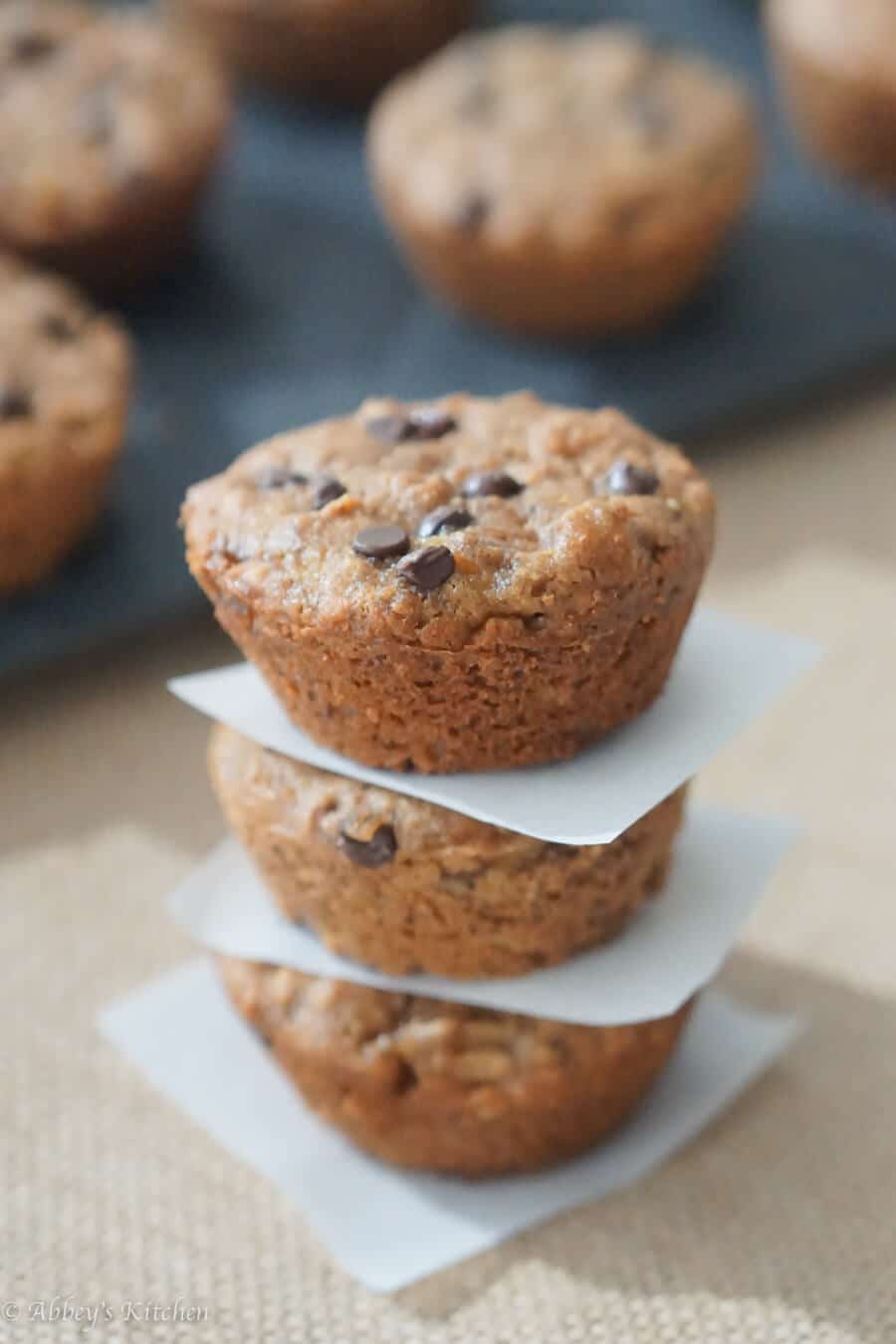 Traffic got the best of us, and after I gave my fiancé one peanut butter chocolate muffin to "tie him over", he consistently kept asking for more and more. And no, he had no idea they were gluten free. That's how delicious these bad boys are.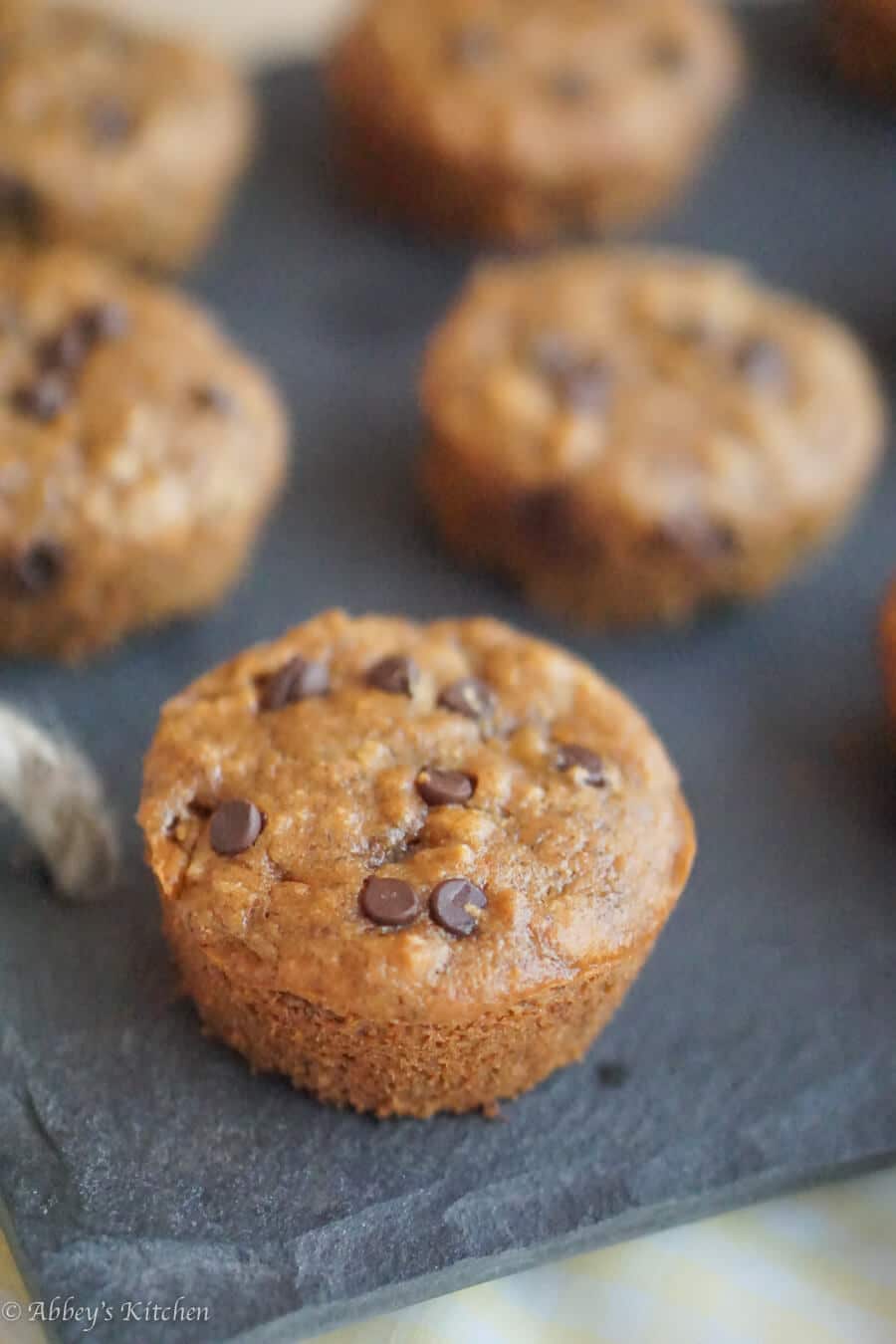 If you visit my video here below, you'll learn a few things about using coconut flour in your baked goods like these PB chocolate muffins.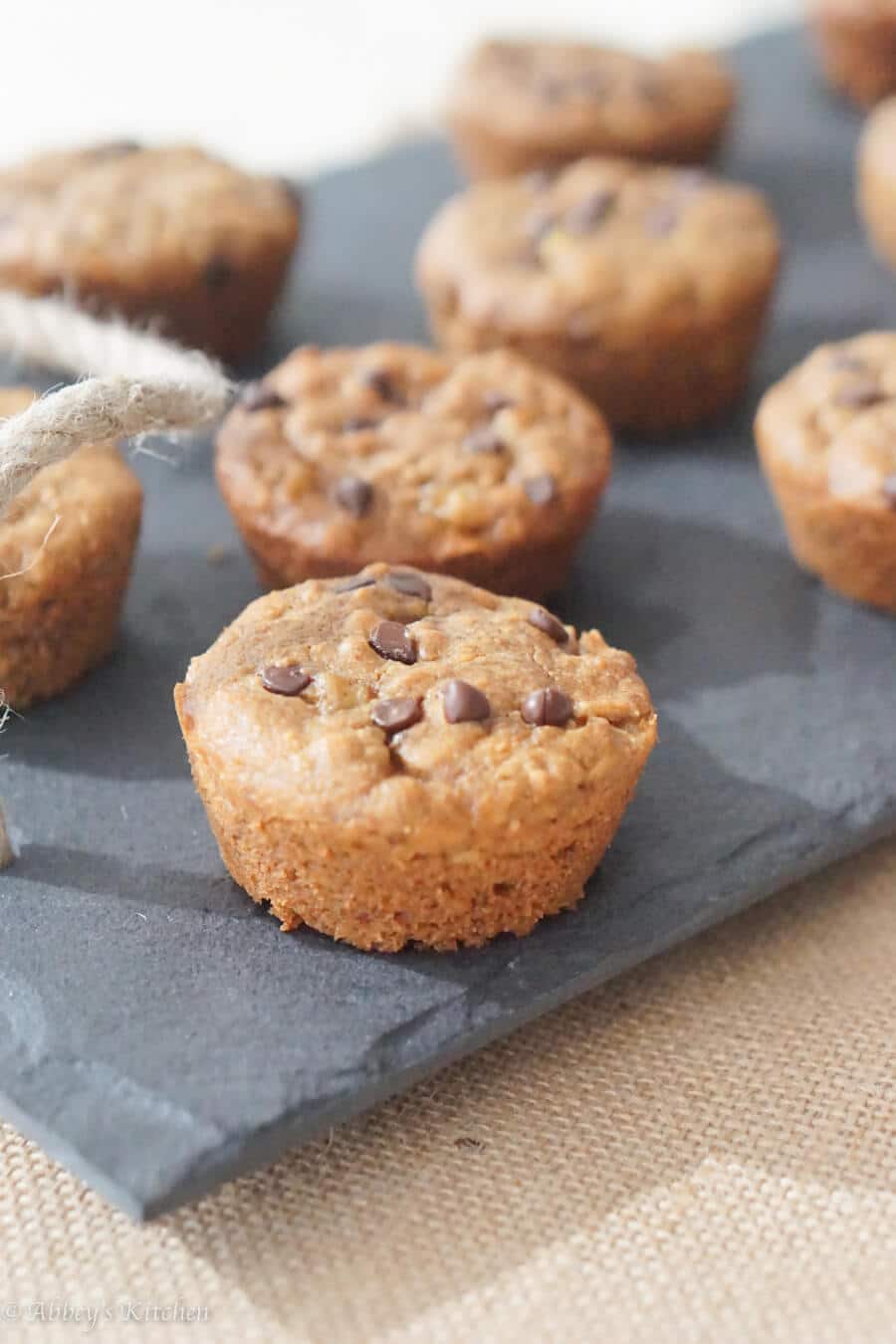 First of all, you will always need to up the amount of liquid and eggs in your recipe, and reduce the amount of flour it calls for significantly. It can take a bit of trial and error, but this recipe totally nails it.
These banana peanut butter chocolate muffins are moist, really peanut buttery, sweet, and incredibly satisfying- a perfect treat for packing in your lunch box for school or work. It's a miracle that they're gluten free- but they are!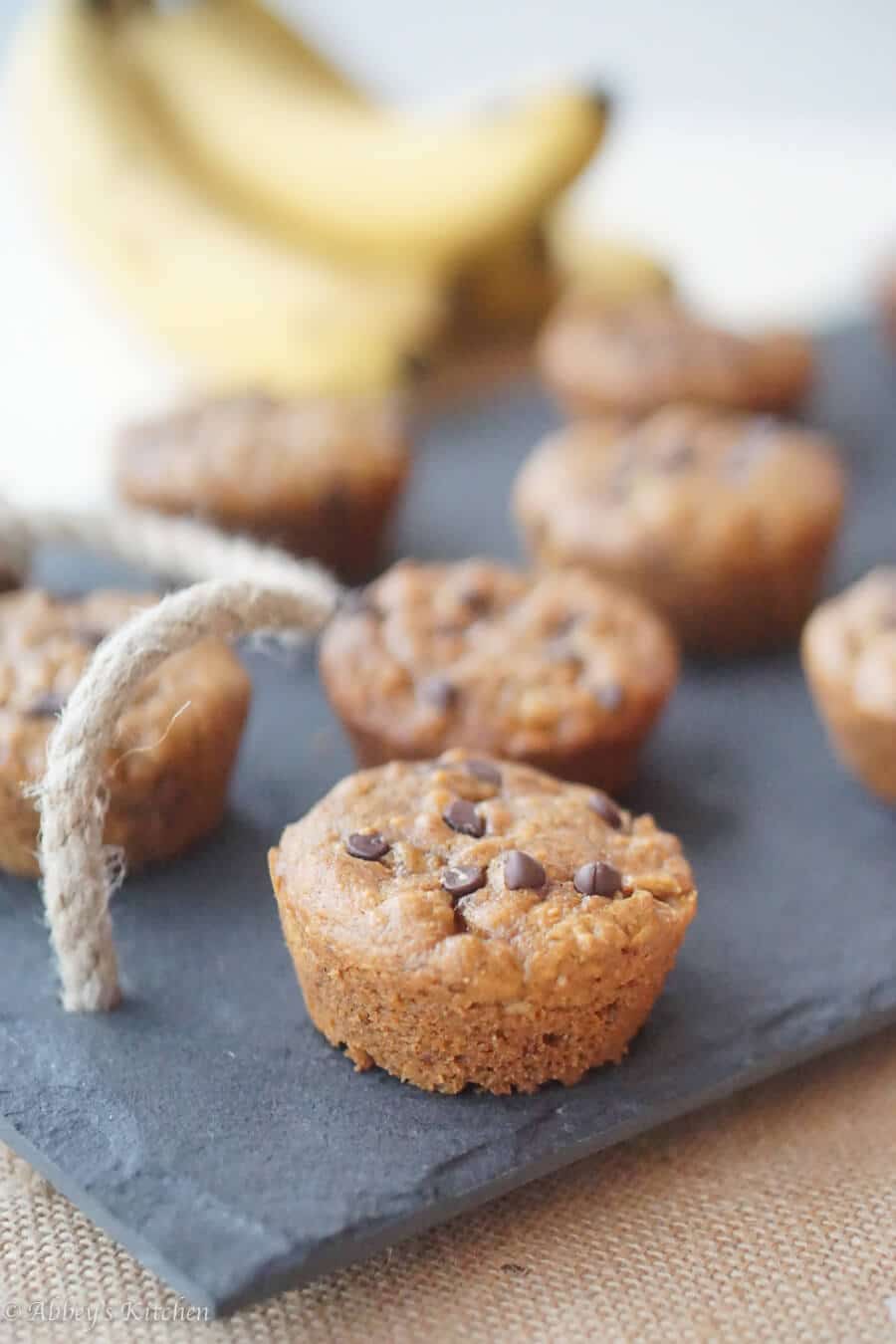 Don't you love peanut butter chocolate muffins? What's your go-to school or work snacks? Leave me a message below and I'll come up with a healthier version!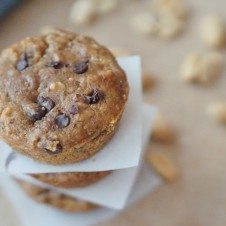 Banana Peanut Butter Chocolate Muffins
These gluten free dairy-free muffins satisfy every peanut butter/banana/chocolate lover, yet are surprisingly low in sugar and incredibly satisfying.
Print
Pin
Rate
Instructions
Preheat oven to 350 F. Grease or line two 12 –count muffin tins.

Mix together the ripe mashed banana, peanut butter, honey, brown sugar, vanilla, milk and eggs in one bowl.

In another bowl, mix the salt, baking soda, powder, flour and oats.

Gently fold the wet into the dry ingredients. Using an ice cream scoop, portion the batter into the 24 muffin tins. It should be thick. Top each of the muffins with a few chocolate chips, then bake for 12 minutes, rotating the sheets once, until an inserted toothpick comes out with only a few crumbs on it.

Carefully remove the muffins from the tin and allow to cool on a cooling rack. Store in an air-tight container at room temperature for up to 3 days, or wrap individually in plastic wrap and place in a freezer bag until ready to eat.
Nutrition
Updated on August 12th, 2019