We take a look at the evidence behind old wives tales to find out what the research says about whether we should take these herbs and foods to induce labor.
You know that episode of Friends where Rachel is pregnant and is desperately trying to go into labor? Now imagine being in that frantic state and having Google at your fingertips. There is no shortage of foods and herbal remedies that supposedly induce labor. There are even special restaurant dishes out there like the "Maternity Salad†with a secret dressing that has apparently helped to induce labor for the past 28 years. But do these foods really work or are they just the stuff of old wives tales? Before you rush out to eat mystery salad, we took a look at the research to find out what works and what doesn't.
What Does the Research Say about herbs and foods to induce labor?
Red Raspberry Leaf Tea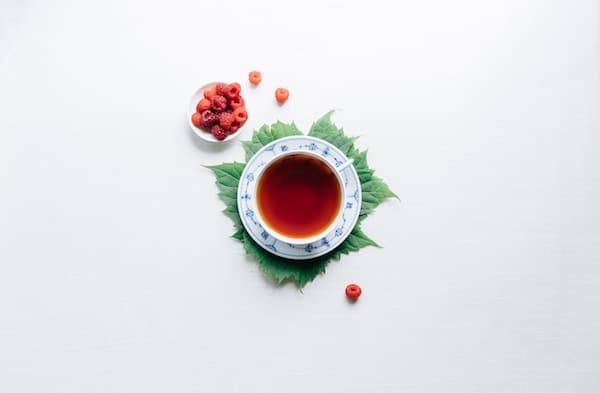 Raspberry leaf tea has been used as a herbal remedy to induce labor as early as the 6th century. There is very little research that raspberry leaf tea has any impact on pregnancy. The only human studies we were able to find showed that taking raspberry leaf tea made no difference on labor outcomes. These studies also did not find any negative side effects of taking raspberry leaf tea. We can assume that even if doesn't help put you into labor its still safe to drink while pregnant.
As for animal studies on raspberry leaf tea, the results are pretty mixed. Some studies show that raspberry leaf tea causes contractions in animals. Other studies found that it causes relaxation of the uterus. These differences most likely have to do with the type of animal tested, how the tea was prepared, and the dosage. Overall, we can't really draw conclusions on whether or not raspberry leaf tea works based on the existing research.
The Bottom Line: The evidence on raspberry leaf tea is very weak. We don't have an understanding of how it would induce labor, if it does. It is generally considered safe to consume.
Castor Oil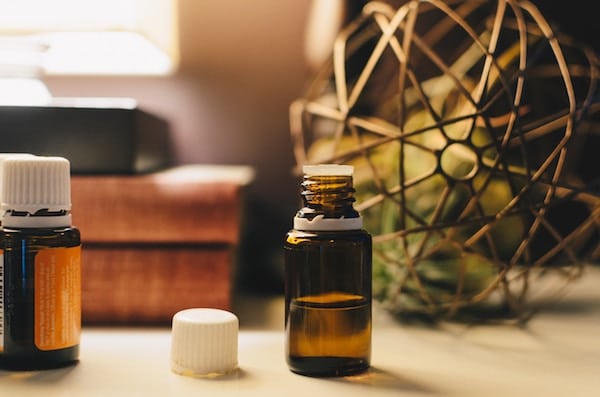 Castor oil has been used since ancient Egypt as a natural way to induce labor. One possible reason has to do with something called Ricinoleic acid. This active component of castor oil is said to help with the release of a hormone-like substance called prostaglandins. This hormone ripens the cervix and prepares it for labor. This sounds pretty convincing so far, but what does the evidence say?
A Cochran review looked at three different studies on pregnant women who took castor oil to induce labor. Two of the three studies found that more than 50% of women who took castor oil went into labor within 24 hours. The third study found that going into labor was 3 times more likely for women who took castor oil.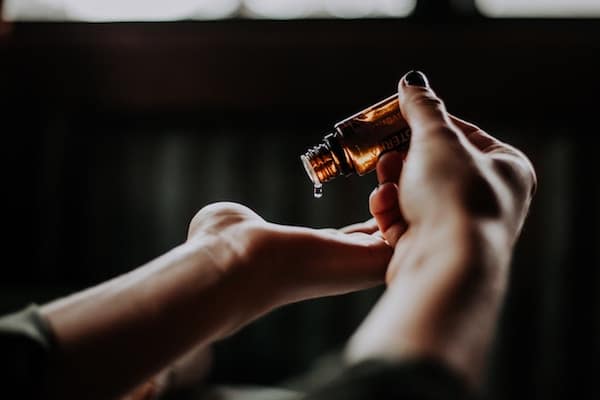 Although these studies may favour castor oil as an effective way to naturally induce labor, the authors of the review suggest that these results should be interpreted with caution. The studies are low quality and contain small sample sizes. Even though castor oil may have worked for the women in the study, we cannot say for sure that it would work for most women. Some not-so-fun side effects are nausea and diarrhea. This can put expectant moms at risk for dehydration.
The Bottom Line: Castor oil may help induce labor for some women. Higher-quality studies are needed. Be aware of the risks of nausea and diarrhea if you choose to use it.
Dates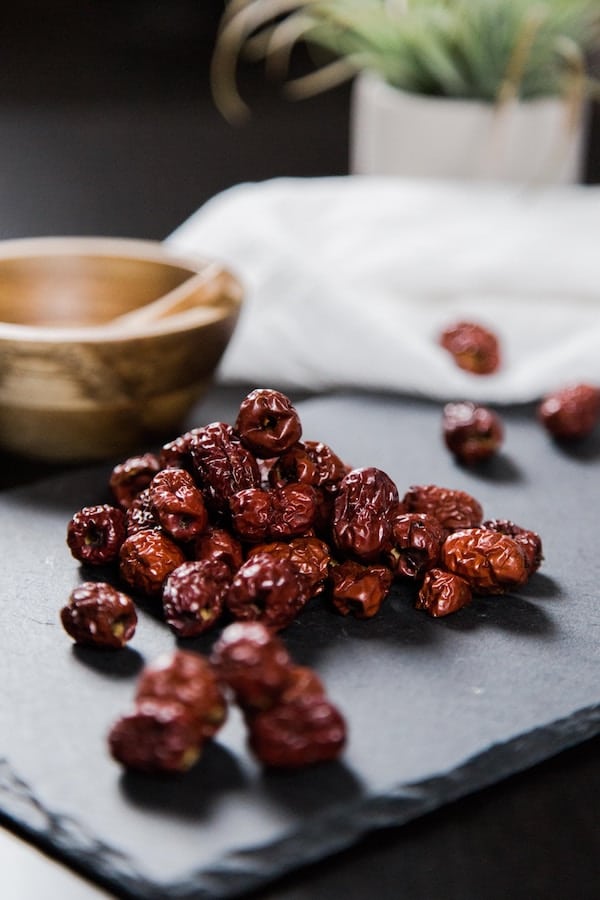 The amount of energy your body uses up when going into labor is comparable to running a marathon or any other type of high-cardio workout. Â This means that your energy needs are going to be much higher than usual (around 10g of carbohydrate an hour). Research suggests that dates are a good source of energy for women in late pregnancy because of their high carbohydrate content. This makes dates a good energizer that helps to store and supply the energy you need for your high-cardio pregnancy marathon aka giving birth.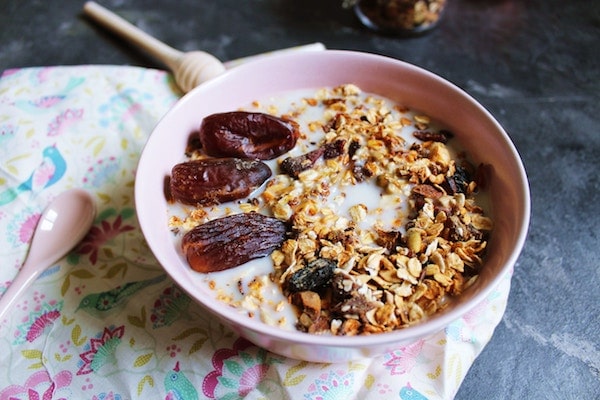 Research has shown that eating dates at the end of pregnancy may improve dilation and cervix ripening. This may increase the likelihood of spontaneous labor and vaginal birth, and lowers the need for other medical interventions. Sounds pretty great right? What's even better is that there are no known side effects of eating dates during pregnancy. However, it is important to mention that research has yet to be done on how dates might impact women with gestational diabetes. Considering dates are high in carbohydrates they might not be a good option to induce labor in women with gestational diabetes.Â
The Bottom Line: Eating around 60-80g of dates a day during late pregnancy can have a positive effect on several labor outcomes. Â Â
Pineapple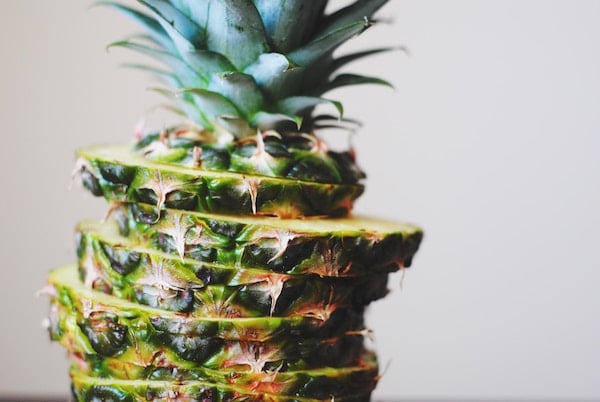 Pineapple and pineapple juice have been used as a traditional medicine to induce labor and abortion in some South Asian. However, the effect of eating pineapple has not yet been tested on pregnant women. The only research that we do have is limited to animal studies and isolated human uterine tissue.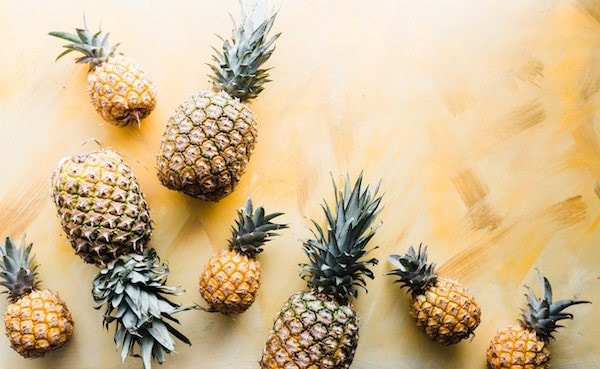 Although the research on pineapple is few and far in between, the studies that do exist have found that pineapple juice can cause contractions in both non-pregnant rat uteruses and pregnant uterine tissue from humans. The study found that the uterine tissue contracts when exposed to pinapple extract. This effect could possibly be explained by an enzyme in pineapple called bromelain, which researchers believe might cause cervical ripening. However, this theory has yet to be proven. The studies that we do have don't explain what happens when pineapple is eaten by mouth.
The Bottom Line: Very limited research suggests that pineapple may cause uterine tissue to contract. More research is necessary.
Evening Primrose Oil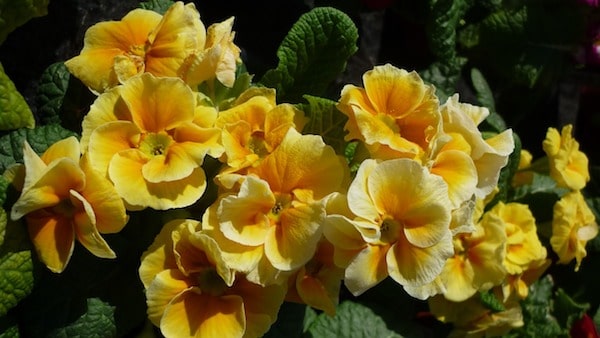 Using evening primrose oil to induce labor is generally understudied. One study showed that evening primrose oil might improve cervical ripeness and increase the likelihood of vaginal delivery. However, other studies have found that evening primrose oil did not make a difference. It did not affect how quickly women went into labor or the length of their pregnancies.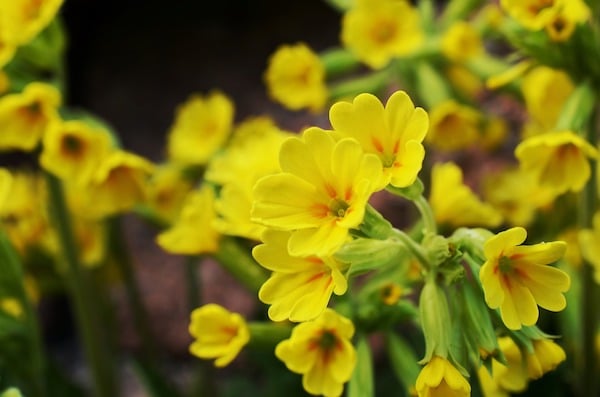 Some minor negative side effects of taking evening primrose oil during pregnancy have also been reported. This includes gastrointestinal issues, like constipation and diarrhea, and headaches. Although, these side effects may or may not just be a symptom of pregnancy in general.
Bottom Line: Â There is a lack of scientific evidence on evening primrose oil and more research needs to be done to understand its effectiveness and safety in inducing labor.
Spicy Food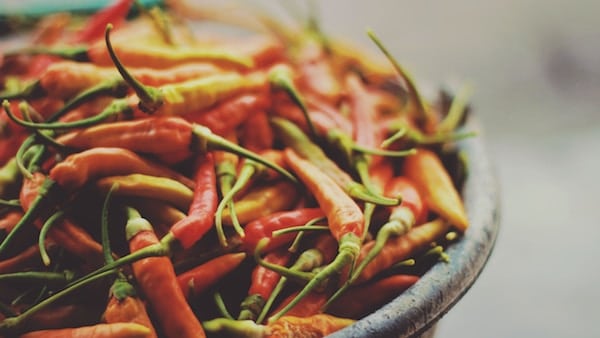 Eating spicy food is a pretty popular theory and many women swear by spicy foods as the saving grace to labor induction. Whether spicy food works or not, we can't say for sure because the research on spicy foods and labor induction has yet to be explored. What we do know is that eating spicy food can cause heartburn and diarrhea in some people. So if you want to trying eating some Kung Pao Chicken and see if it gets your pregnancy juices flowing, make sure you have some tums in hand just in case.
The Bottom Line: Â There is a lack of scientific evidence on spicy food and more research needs to be done to understand its effectiveness and safety to induce labor.
Blue/Black Cohosh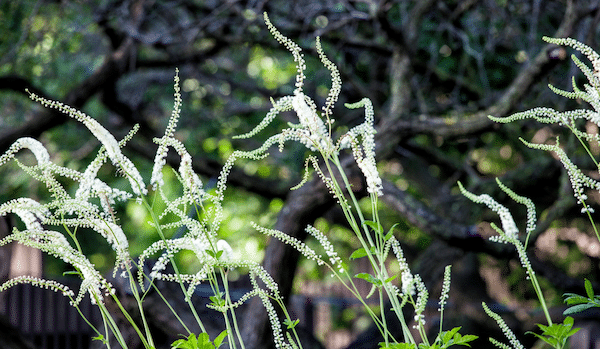 Black and blue cohosh are two herbs used by Native Americans to induce labor. Although there isn't a ton of research on blue or black cohosh, the research that does exist suggests that taking these herbs to induce labor can cause some major health risks for mom and baby.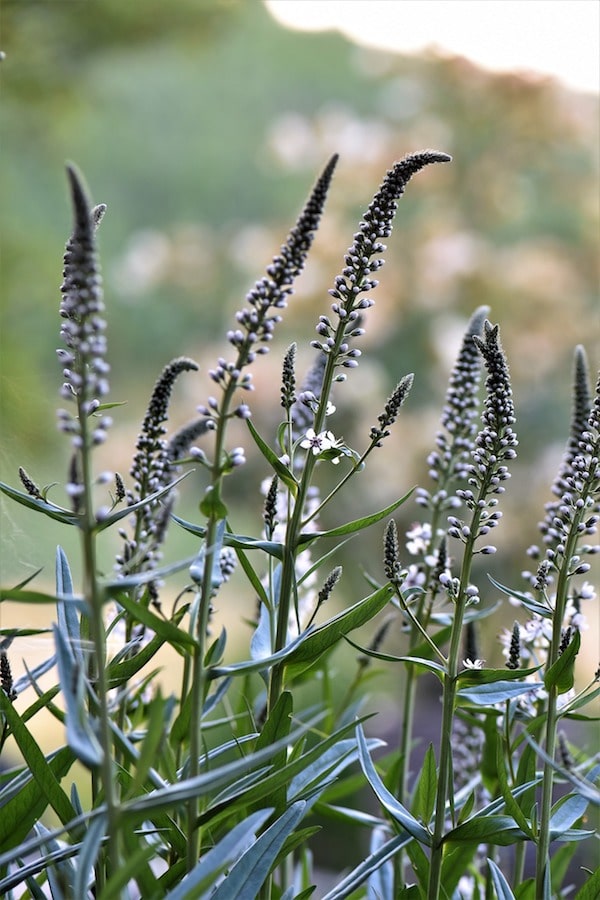 Some negative health outcomes that have been reported include a severe drop in sodium levels in the blood (otherwise known as hyponatremia). This is particularly risky because it can lead to brain damage, seizures, coma, respiratory arrest, and sometimes even dead. Some potential risks for baby include perinatal stroke, heart attack, brain damage, and multi organ injury. It is best to stay safe and completely avoid black and blue cohosh during pregnancy.Â
The Bottom Line: There are a number of safety concerns with using blue and black cohosh to induce labor. For this reason, using the herb during pregnancy should be completely avoided.
BOTTOM LINE ON HERBS AND FOODS TO INDUCE LABOR
Overall, there is not a whole lot of reliable research out there on foods that can naturally help induce labor. Most of the foods and herbal remedies we looked at are pretty understudied. There is a need for more research in this area to be able to recommend them. Our advice is to go ahead and give these foods a try as long as there are no health risks that can potentially harm you or your little one. So sit back, relax, and sip on a pineapple smoothie, snack on some dates, or enjoy a nice warm cup of raspberry leaf tea. Even if your little babe doesn't end-up making their their grand debut after doing these things, you still get to reap all their nutritious benefits! Sounds like a win-win to me.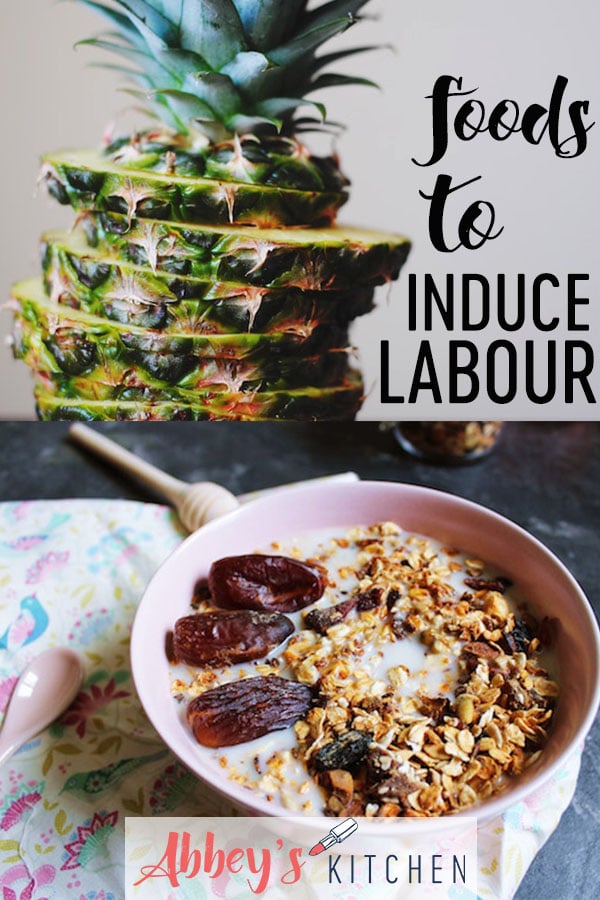 Contribution By RD2B:
Giselle Segovia
Updated on December 8th, 2021