I'm a fan of stuffed things. I like stuffed burgers that squirt cheese projectile-style all over your face. And stuffed chicken breasts with juicy surprises inside. So obviously, when it comes to vegetables, I like to stuff those too.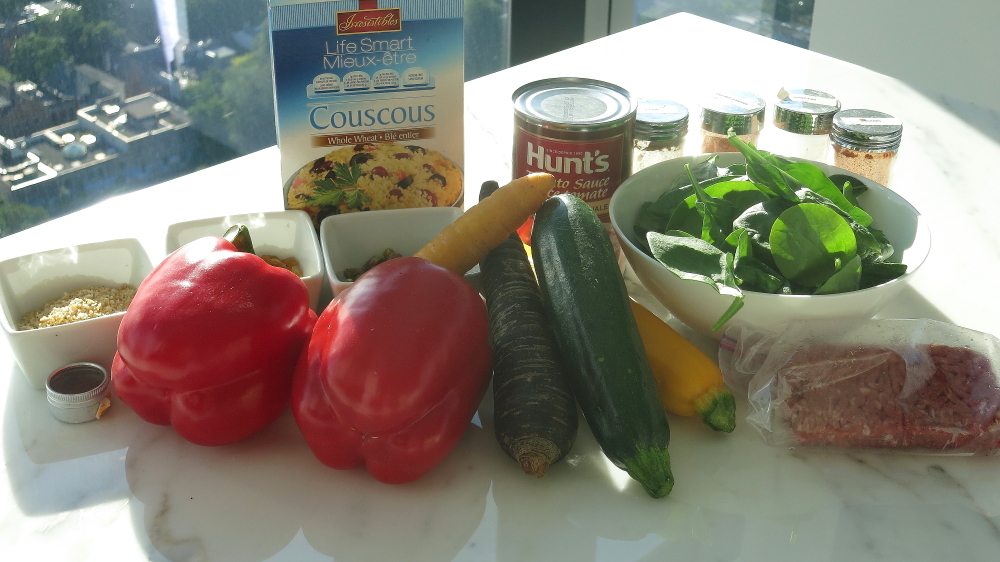 But some veggies lend themselves better than others to being stuffed. A carrot? Not so great. But a bell pepper is the stuffing king. I mean, really, once you cleave off the top you literally have a wide open bowl- no following out required! Perfect vessel for hard-core stuffing action.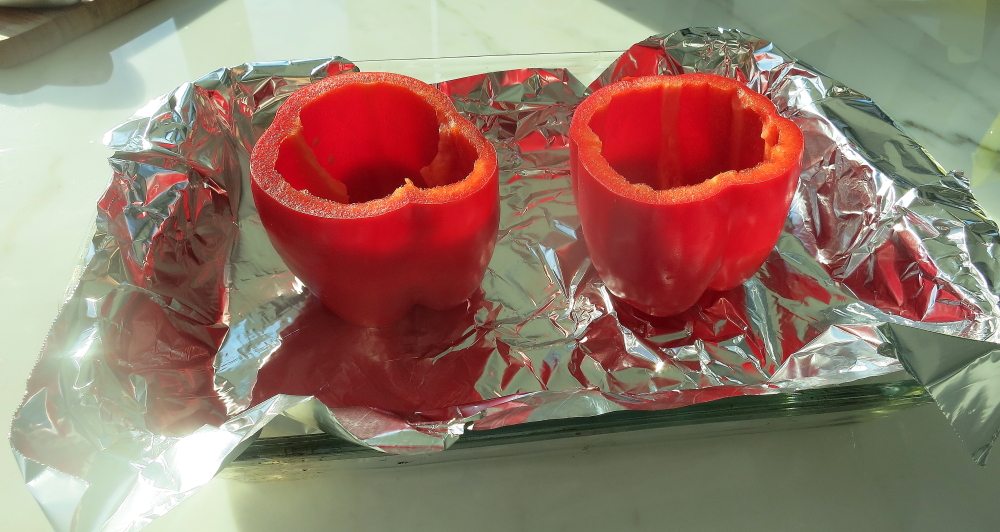 So this week I wanted to celebrate our incoming bounty of Spring & Summer veg with a Morrocan stuffed bell pepper. This could not be simpler.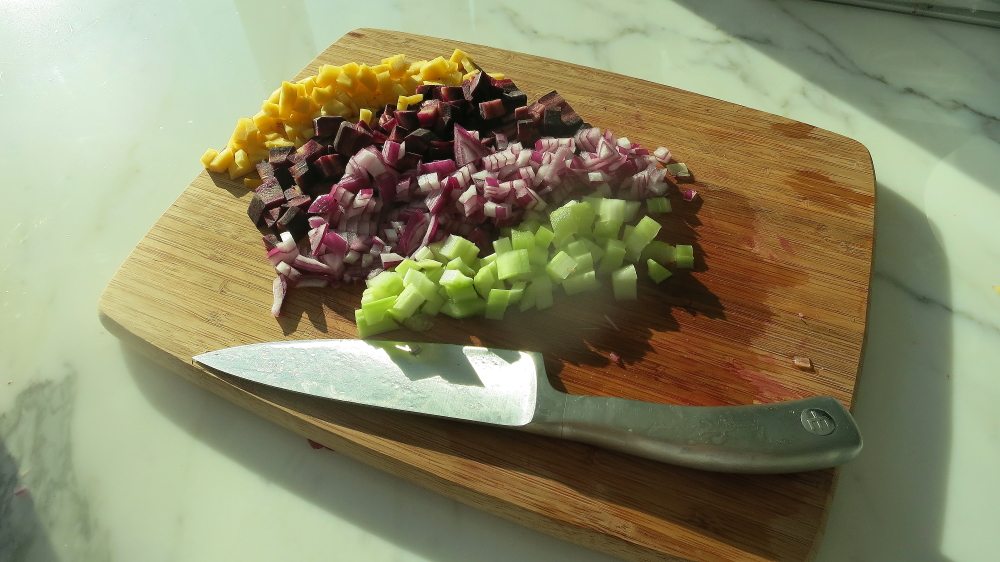 Why Moroccan? Well, I am by no means a Moroccan cuisine expert, but one of my favourite casual meals in Israel was at this Moroocan joint in Jerusalem, where they served the most aromatic and delicious tagines with meat, dried fruit and nuts. I think Moroccan cuisine has a really nice balance of sweet and savoury, and some of my favourite spices like cinnamon and cumin.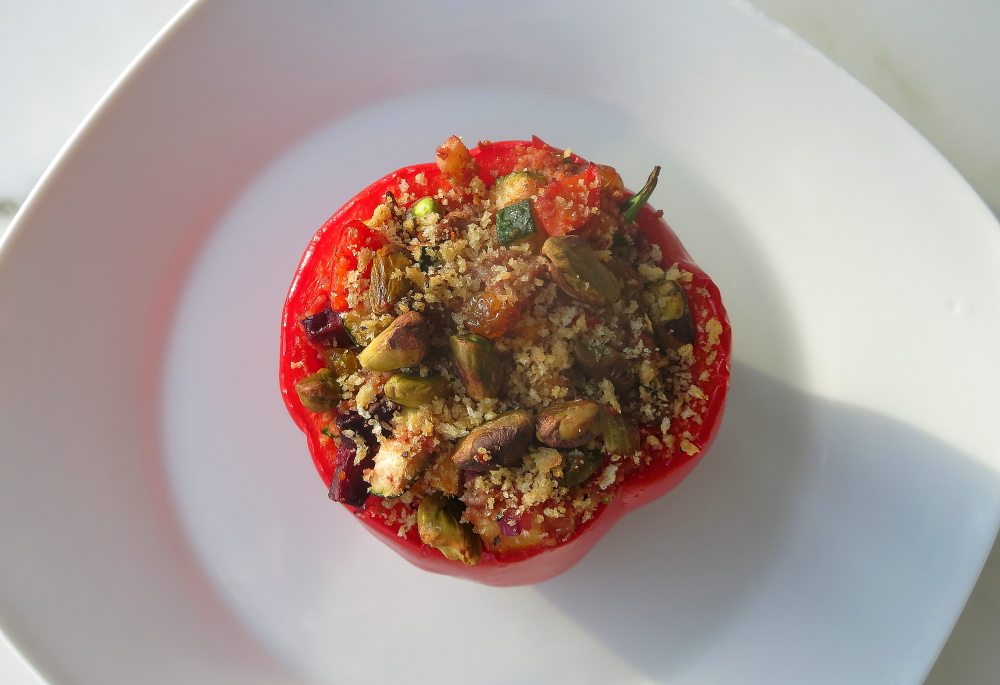 So this recipe was a bit of a "controlled" free-style. I wanted to use up the ground beef I had still in the freezer, as well as my overflowing stock of couscous, and of course sneak as many veggies in as I could. The result was pretty darn, with some nice sweetness from the raisins, and crunchy bite from the nuts, and a whole lot of aromatic flavour from the spices. This is what I did:
Moroccan Beef & Couscous Stuffed Bell Peppers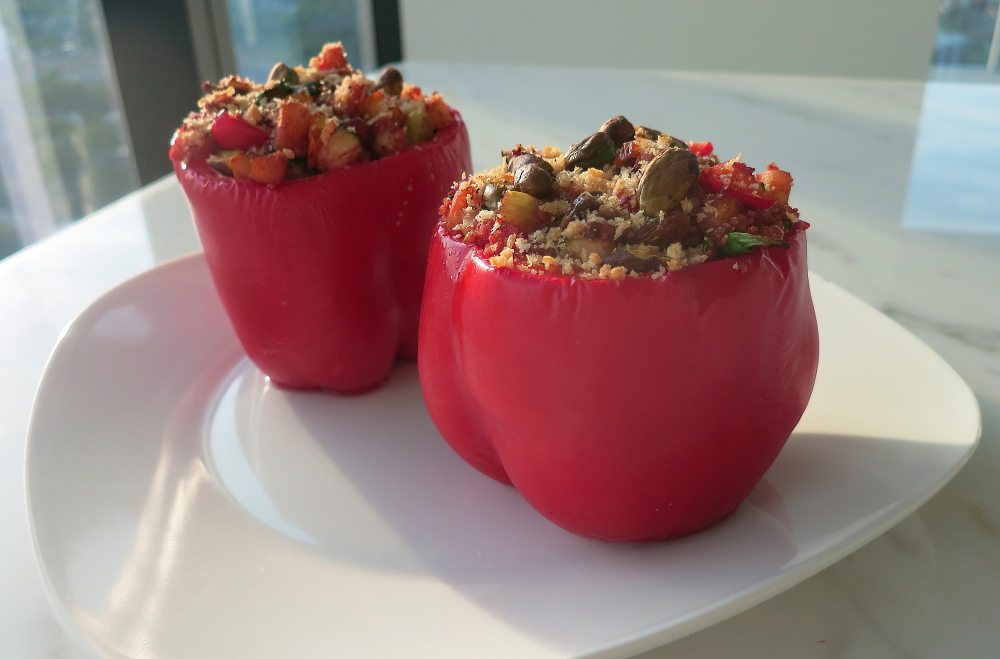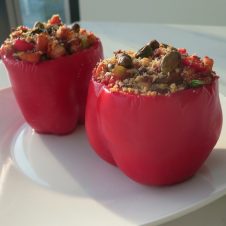 Moroccan Beef & Couscous Stuffed Bell Peppers
So this week I wanted to celebrate our incoming bounty of Spring & Summer veg with a Morrocan stuffed bell pepper.
Print
Pin
Rate
Ingredients
4

bell peppers

1/2

cup

whole grain couscous

2

tsp

olive oil

1/4

onion

finely diced

2

carrots

very finely diced

2

stalks celery

finely diced

1/3

lb

extra-lean ground beef

2

zucchini

diced

3/4

cup

tomato sauce

1/4

tsp

cinnamon

1/8

tsp

cumin

1/8

tsp

paprika

Pinch of saffron

Pinch of cayenne

1

cup

baby spinach leaves

Zest and juice of 1/2 lemon

3

tbsp

golden raisins

1/4

cup

toasted pistachios

divided

2

tbsp

mint leaves

sliced julienne

Salt and pepper to taste

2

tbsp

panko bread crumbs

1

teaspoon

of olive oil
Instructions
Preheat your oven to 400 F.

Cut a sliver off of the bottom of the bell peppers and the tops off so you can remove the seeds and vein. Dice the tops and set them aside. Put the prepared bell peppers into a baking dish lined with aluminum foil. Roast for about 25 minutes, until the skins start to shrivel slightly. Remove from oven and set aside.

Meanwhile, pour the couscous into a heat-proof bowl and top with 1 cup of boiled water. Cover with saran wrap and allow to sit for about 10 minutes until it has absorbed all of the liquid. Fluff with a fork, then add a pinch each of salt and pepper.

Meanwhile, add the two teaspoons of olive oil to a large nonstick skillet over medium heat. Add in the onions, carrots and celery and saute until softened, about 7 minutes.

Add the ground beef and saute until browned, about 6-7 minutes.

Add the zucchini and the set aside diced bell pepper and cook for an additional 2 minutes, and then add the tomato sauce, and spices. Reduce heat to medium low and cook until the carrots are soft, about another 4-5 minutes.

Add in the baby spinach, lemon zest and juice, raisins, two tablespoons of the nuts, the mint and the cooked couscous. Stir until combined, then season with salt and pepper to taste.

Divide mixture between the bell peppers. Mix together the panko with a teaspoon of oil and the remaining two tablespoons of nuts. Sprinkle on top of the couscous.

Bake for 15 minutes, or until the tops are golden and the filling is heated through. Serve warm.
Nutrition