If you've left your house in the last year, you've probably had a friend, colleague or that chatty person beside you at the coffee shop talk about the paleo diet trend. But let me catch you up on what it's all about if you're feeling a bit out of the loop. The basis of the paleo diet means you're eating like our caveman ancestors did. This equates to eating mainly meat, fish, vegetables and a bit of fruit while excluding "modern" foods such as dairy or grain products and processed foods. Paleo diet enthusiasts have many variations of this diet that may include cutting out caffeine, consuming only grass-fed products or dairy if it's unpasteurized. With promoters claiming better digestion and absorption, long-term weight loss, reduced bloating, and anti-inflammatory benefits- it sounds pretty promising! Is this the right new years resolution for you? I'm going to take us into the nitty-gritty of what the evidence has to say about this diet trend.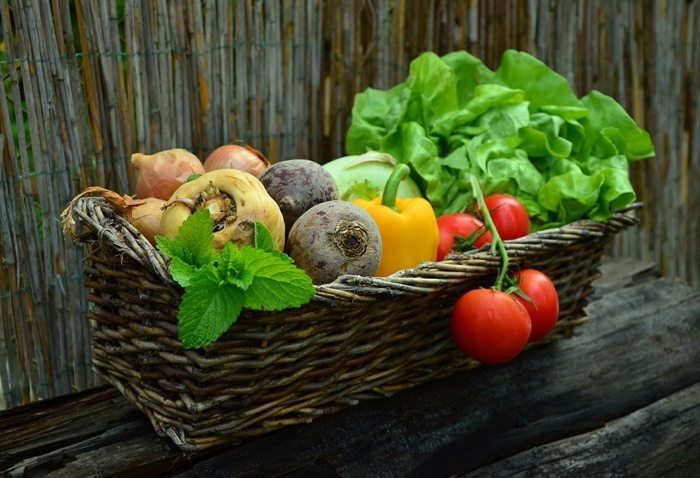 Back to the Palaeolithic era
Let's start with the initial concept of the paleo diet plan- eating like our Palaeolithic caveman ancestors between 2.5 and 10 million years ago. This was the time humans were living in hunter-gatherer communities. This means they were foraging for seasonal berries and nuts while chasing mammals to exhaustion, spearing them (if they were lucky!) and carrying them back for miles to their group. And the cooking methods they used? Charring meat over an open fire while eating the majority of all other foods raw. You're probably starting to see some marked differences in how modern society is living. With the convenience of vehicles, grocery stores readily available and kitchen appliances galore we are definitely living a completely different lifestyle.
What does eating on a Paleo Diet look like?
Breakfast: Bacon and eggs, with a piece of fruit
Lunch: Burger (no bun) fried in butter wrapped in lettuce with some salsa
Dinner: Fried pork in butter with vegetables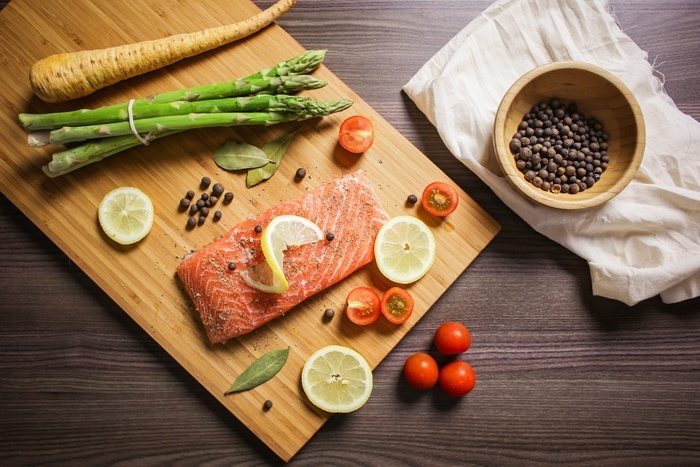 Breakdown of the Macronutrients in the Paleo Diet
The paleo diet is recommending almost half and half protein and fat with very little carbohydrate. Although our bodies can survive without carbohydrates, we go into a state of ketosis when we're using fat as our main energy source. And what does ketosis mean? Well, if you've ever met someone on a low carb diet you'll often find they're very irritable- that's because our bodies weren't meant to function without carbs. Evidence of this, in simple dietitian terms, is that our bodies are limited in the amount of protein we can consume at each meal. It varies largely depending on the person depending on activity level, but we know an average of 15-30% of our calories should be from protein and that ideally you should aim for around 25-30 grams per meal. Much more than this (without compensating with a super strenuous exercise regime), and you may cause unnecessary excess stress on your kidneys. Not to mention the paleo diet is recommending animal sources of protein only such as beef, pork and chicken, which can be high in saturated fats and cholesterol.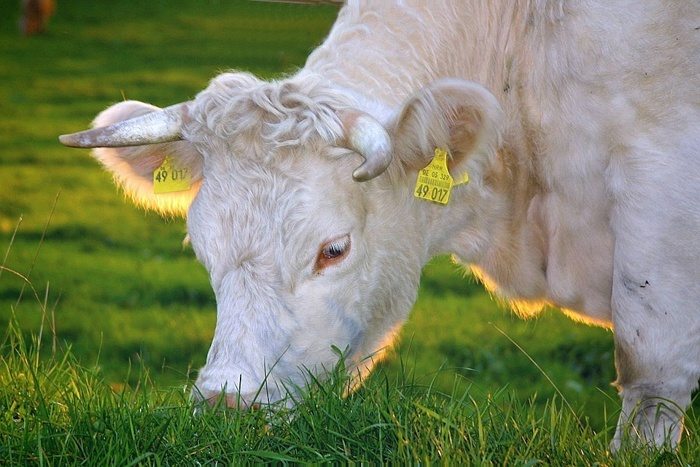 That brings us into the issue of high amounts of fat, which largely come from meat sources if you're following a strict paleo diet. More lenient followers may also rely on oils, avocado and nuts although lean protein sources such as legumes and soy products are prohibited. A high fat diet has some serious concerns, just as a high protein does. These include increased risk of heart disease (though new research on this is divided), possible weight gain and constipation. There is new evidence coming out to suggest a ketogenic (or very low carb) diet may help with long term weight loss in obese patients, although further research is needed on how these diets will affect renal function long term. As mentioned above, the diet is low in carbohydrates which creates additional concerns due to lack of fibre and constipation, essential B vitamins, high cholesterol, kidney problems and increased osteoporosis risk. You can see a lot of these risks overlap with those listed above.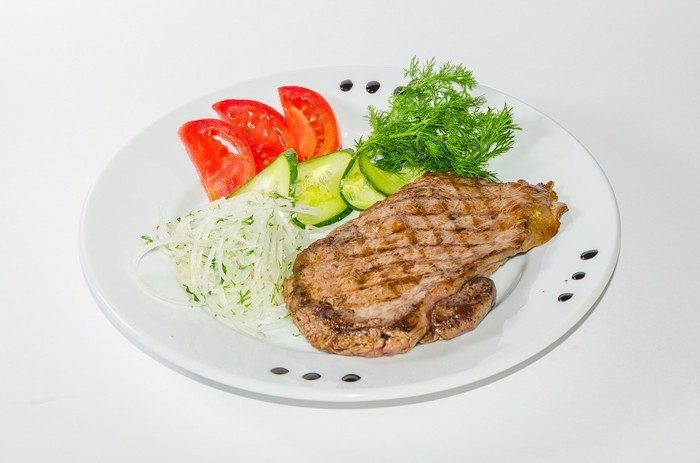 CLAIMS
Better Digestion and Absorption on Paleo Diet
First off with digestion, see above for what happens with decreased fibre intake (hint: not-so-sexy constipation!). Then we get into the reason this claim was made: it' based on the concept of consuming mainly meat, veggies and a bit of fruit and nuts to eat like our ancestors in the Paleolithic era. This is built on the assumption that these are the foods our ancestors were eating.
A growing body of research from a recent article suggests that our ancestors may have been more of vegetarians than previously thought. It's believed that our descendants mainly foraged on berries, seeds and vegetables while the occasional meat was only consumed when an animal could be caught or the scraps from a recent kill would deem them lucky. This new evidence is directly contradicting to the meaty focus of the paleo diet.
Still not convinced? I found another great article that discusses some preliminary thoughts about the gut comparison of primates (our oldest ancestor) to that of humans. Primates and humans are believed to have a remarkably similar gut, and what do primates primarily eat? They ate fruits, nuts, seeds and insects, with the occasional snack of meat. An anthropologist wrote an article with similar findings of our ancestors gut comparison to primates. Now I'm not saying we should all be eating like chimps, but this gives us insight into what our guts we're initially designed to eat. Despite being extremely evolutionarily advanced in the sense of our brains, immune systems and dexterity, our digestive systems are pretty average. The large-scale gut has stayed the same, but we have made evolutionary changes in regards to enzymes and the ability to digest certain foods. An example of this is being able to digest milk as adults. Through evolution we developed a genetic mutation so that our bodies can digest dairy through the enzyme lactase. Likewise, the bacteria colonies in our gut have also changed to adapt to the type of foods our modern society is consuming.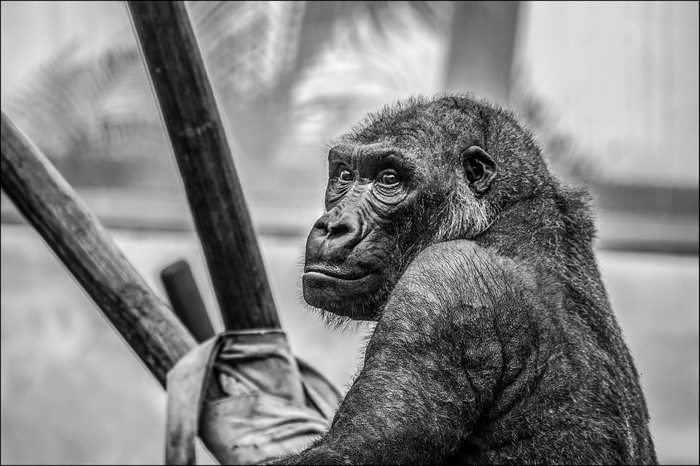 Long-Term Weight Loss on Paleo Diet
First of all, this diet is fairly strict cutting out two major food groups: dairy and grains. Dairy products been shown in several studies to help with weight loss and maintenance (here & here). Not to mention the calcium, potassium, magnesium and vitamins D, A, B12 which are rich in dairy. These vitamins and minerals work together to help build strong bones, reduce blood pressure and decrease cardiovascular disease. Still not convinced? Cultured dairy products contain probiotics, which will create a healthy, happy gut flora!
Grains are strictly cut out of all variations of the paleo diet and have gotten quite the bad rep in the last few years. On the contrary, whole grains have been shown, among many other benefits, to be associated with a lower BMI and central adiposity (here, here & here). One great article, a large comprehensive review of the scientific evidence, found that a diet high in whole grains and legumes (both prohibited on the paleo diet) was associated with significant weight loss. I did find one meta-analysis that showed short-term improvements in metabolic syndrome components by following the paleo diet over traditional dietary interventions, although my concern here is with the long-term compliance.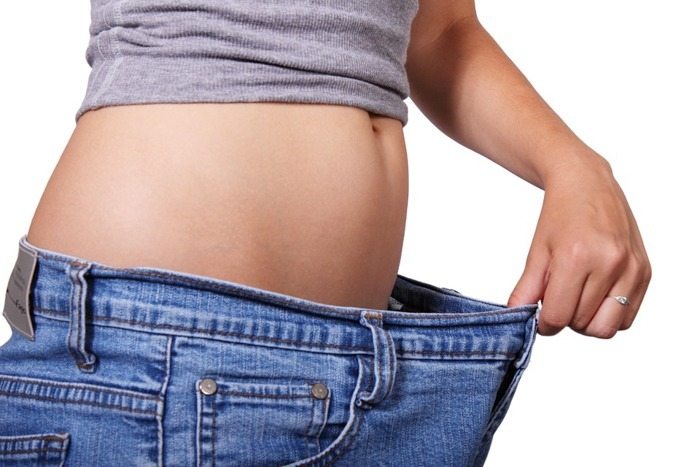 Basically, this reassures the age-old recommendation: stick to any diet you can follow for life!
Reduced Bloating on Paleo Diet
The claim behind reduced bloating on a paleo diet is that the diet is high in fibre and limits sodium. Now, increased fibre and decreased sodium will help reduce bloating, but is true of the paleo diet? Fibre is mainly found in our diet from whole grains, fruits and vegetables. Now we know whole grains are cut out of the picture, fruit is limited and vegetables are in abundance. So this diet won't be low in fibre, but I would say it would be hard to sustain a high fibre diet consuming mainly meat and veggies.
And with reduced sodium? A major source of sodium in our diets is processed foods, which are cut out of the paleo diet- awesome! But you can't forget sodium can also come from sauces, how the food is prepared and salt that may be added at the table. Added salt isn't a restriction in the paleo diet, so if people were adding to their foods before going paleo, they probably still are. Overall, it seems reduced bloating may be a far-fetched claim unless the paleo enthusiast was actively trying to increase fibre and reduce sodium.
Anti-Inflammatory Benefits on Paleo Diet
Promoters of the paleo diet claim that inflammation, a leading factor of heart disease, is reduced on the paleo diet. Let's delve deeper into this statement.
First is the reduced inflammation claim. Now, we need to remember that inflammation is caused by a huge number of factors, but we're going to focus on the dietary component. The evidence around the effectiveness of an anti-inflammatory diet is lacking although the principles of what it includes are healthy choices. These foods contain fish, fruit, vegetables, whole grains and healthy fats while avoiding red meat. I would agree, those are healthy food choices, but they're not consistent with the paleo diet, which limits fruit, avoids whole grains and promotes meat. Omega-3 is a key player in the fight against inflammation and one of the best sources of omega-3, is fish. So if you're increasing your intake of fish on the paleo diet, yay! Keep going!
The second aspect of this claim, that cardiovascular disease will be reduced, is a whole other topic. A "heart healthy diet" has been researched extensively and we know a diet low in cholesterol, saturated fat, and refined sugars will reduce the risk of heart disease. I believe their evidence to support this claim was the higher omega-3 intake, but what about the increased saturated fat and cholesterol intake we talked about above? Then we hear the claim, well, our ancestors didn't have modern diseases like heart disease, diabetes and obesity. A recent study in The Lancet found that, opposing to this idea, 47 of the 137 ancient mummies they studied from around the world had definite or probable atherosclerosis. This indicates it's not solely our modern lifestyle promoting chronic disease. And even if these diseases weren't as common among the Palaeolithic people, they faced diseases our industrialized world doesn't have to worry about such as poor sanitation and a lack of modern medicine that led to their short life spans.
Take Home Messages on Paleo Diet
Our guts and lifestyles aren't the same as our Palaeolithic ancestors, so there is little logic in trying to eat like them
There are some definite benefits to eating the "paleo way" including cutting down on all the processed crap we consume which is packed with sodium and has less protein, fibre and nutrients.
Very high intakes of red meat and some saturated fats may be linked to cardiovascular disease while whole grains and legumes have been show to decrease this risk
Dairy and whole grains, which are both cut from the paleo diet, have been shown to help maintain long-term weight loss
You will have reduced bloating only if you're following a high fibre, low sodium paleo diet
There may be benefits to the Palaeolithic diet in decreasing markers of the metabolic syndrome, but more research is necessary
The best diet is one you can follow for life and will include all foods in moderation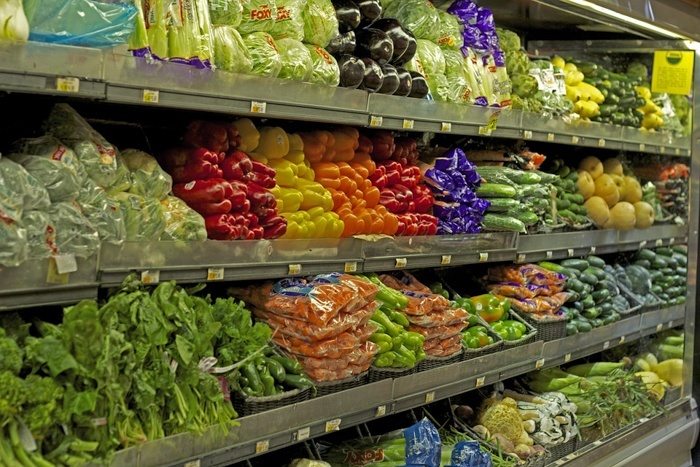 What do you think of the paleo diet? Do you plan to try it as part of your new years resolution? Have you had success with it in the past? Leave us a comment below!

Contribution by AK Dietetic Intern Tiffany Schebesch
Updated on October 23rd, 2020