You ate your weight in pie and shortbread and now you're wondering if a detox cleanse diet is the only way to lose weight fast. I totally can appreciate the panic. There were cocktail parties every night, truffles on every office desk and most days you ate leftover mini sausage rolls for lunch. But after the hangover clears on January 1st, it's easy to do a 180 and flip into detox diet mode. No sugar. No gluten. No alcohol. No fun. Got-to-drop-15-pounds-like-NOW. If this sounds like your current state of desperation, take a deep breath, watch my video on the detox cleanse and how to lose weight fast and meet me back in here two.
Done? The bottom line here is that detox cleanse diets don't work in the long run and can actually do more damage than good (on your metabolism and your relationship with food). After a period of unbelievable pleasure (aka. the holidays), the sudden cut off can send us into an uncomfortable cycle. We binge, we feel guilty, we restrict, we feel deprived, so we binge again. The result? Sometimes we end up heavier than we were in the first place. Eek! No thanks.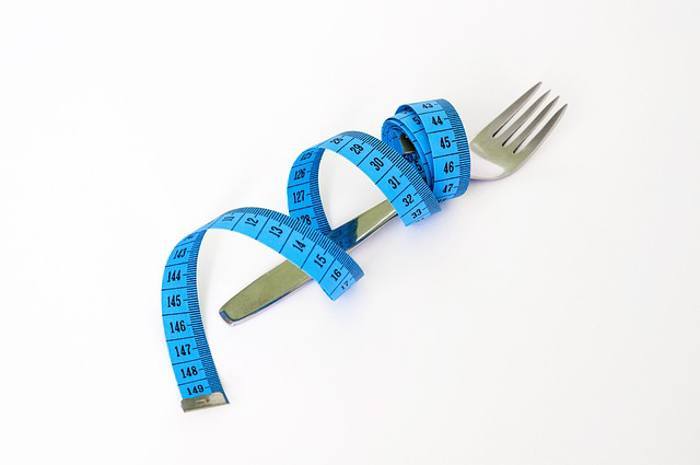 So if you find yourself waking up in 2016 with these feelings of guilt and the assumption that a cleanse will lead to sustainable weight loss (that's not water or muscle mass), read on my friends. I have a better solution. Actually, not just me, but a bunch from my favourite Registered Dietitian colleagues. You can skip the painful detox cleanse and try some of these real, easy, evidence based ways to get yourself back on track (for good) after a holiday bender.
Check out these Post-Holiday Tips (Spoiler Alert- Non Include a Detox Cleanse)
TIP 1: Entertain at Home. The past few weeks of parties and get togethers were likely really fun, and nothing is worst than looking back on a period of pleasure and seeing nothing holly jolly ahead. I mean, it's already freezing outside, let's not make our lives any worst. Instead, vow to host dinner parties and date nights in where you can prepare your meal with a little less fat, sugar or salt, and you won't feel so obligated to finish the pricey bottle of wine in one sitting. You'll save calories and cash, and still have a blast. January doesn't have to be a solitary, fun-free time of year – keep the celebrating going in the comfort of your own home! -Abbey Sharp, RD Owner, Abbey's Kitchen at https://www.abbeyskitchen.com
TIP 2: When you want to snack, ask yourself if you're truly hungry. If you aren't, do something soothing for yourself, such as lighting a candle or making a mug of herbal tea. If you still have the urge to snack after doing so, determine what texture you're craving. If it's the crunch of chips, have a handful of baby carrots instead; half a cup is only 35 calories, yet the crunchy texture may satiate your craving. If you're craving the smooth texture of ice cream, try reaching for applesauce instead. -Amy Gorin, a Dietitian in the New York City area and a contributing blogger for WeightWatchers.com at amydgorin.com & weightwatchers.com/theeatlist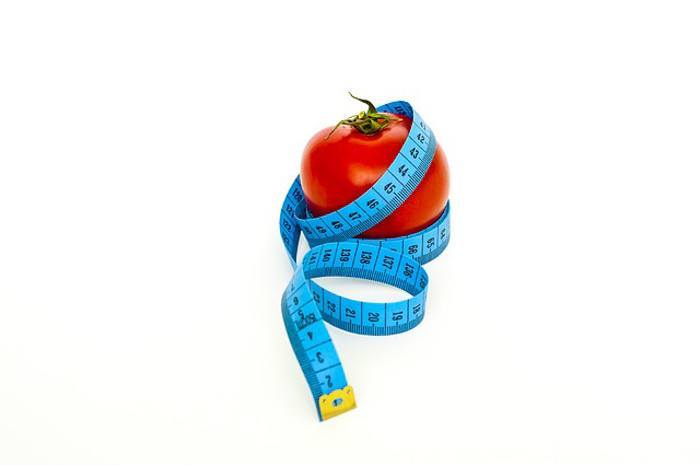 Tip 3- Don't Starve Yourself. While your immediate thought may be to cut way back on calories after overdoing it during the holidays, don't deprive yourself. Start the day with a balanced breakfast with a mix of protein, fiber and healthy fat to aid digestion and help balance out your blood sugar. Try two eggs scrambled with veggies and a slice of whole grain toast. Pay attention to your hunger throughout the day, and don't skip a meal thinking you'll save calories. This is guaranteed to backfire, setting you up for more binging later on. Stick to 3 balanced meals plus snacks. – Alissa Rumsey, New York City-based Registered Dietitian and Spokesperson for the Academy of Nutrition and Dietetics at www.alissarumsey.com
Tip 4- Be social! Sure, the New Year may bring with it resolutions to lose weight and get in shape, but don't isolate yourself just because your avoiding the Happy Hour apps! Studies show that when you remain social and interact with your friends, your happier, healthier and more motivated to achieve your goals overall! -Elizabeth Shaw, MS, RD, CLT of Shaw's Simple Swaps at www.shawsimpleswaps.com
Tip 5- Stick to a schedule. Regardless of your day to day obligations, it's important to establish and stick to both an eating and exercise schedule. Missing a meal or fitness is the first step in a downhill spiral, there's always time for both! Remember how great you feel as soon as you finish a workout and let that reminder fuel your energies when you feel like skipping. – Elizabeth Shaw, MS, RD, CLT of Shaw's Simple Swaps at www.shawsimpleswaps.com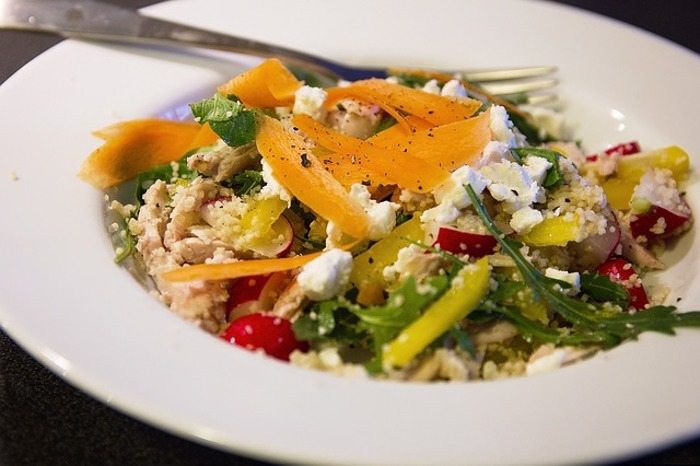 Tip 6- Eat Balanced Meals. It's easy to want a rigid structure after feeling chaotic with food over the holidays. Often we think restriction is a solution for chaos, but it actually causes it. Being overly restrictive is like stretching a rubber band until it snaps, and the pendulum swings back over to the chaotic side of the restriction/chaos diet cycle. I don't think anyone wants that, but you probably do want a plan, or some sort of flexible and sustainable structure. So instead, focus on eating well balanced, nutrient dense meals and snacks consistently (every 3-4 hours) during the day. Every body process (which makes up your metabolism) functions better with regular nutrition. Aim for a carbohydrate (fist size), a protein (palm size), a fat (thumb size) and a fruit and/or vegetable at each meal. Emily Fonnesbeck RD, CD, CLT at emilyfonnesbeck.com
Tip 7- Up the Veggies. If you're looking to "detox" after a holiday full of sweets and treats, start by adding at least one serving of vegetables to both lunch and supper (bonus if you can fill half your plate). The veggies will provide your body with fibre, water, and nutrients (which it may have been sorely missing over the past few weeks), as well as help cut down on portions of the other foods on your plate. – Jennifer Jones, RD at www.nutritioniq.ca
Tip 8 – Be Mindful. Mindful eating can help you tap back into your true hunger and fullness signals- signals which may have been ignored during the holiday feasts. Listening to these cues usually leads to eating reasonable quantities and helps people get back to regular eating patterns. Mindful eating also involves thinking about food in a non-judgmental way. Looking back on the holidays and feel crushing guilt or overwhelming sense of regret can actually get in the way of eating more moderately. This can seem counter-intuitive to some people who believe that guilt and regret help us make healthier decisions later, but in fact it does the opposite. Instead, think of how you physically and mentally felt after eating too much. Most people aim to leave the table feeling satisfied and satiated. However eating beyond fullness rarely makes us feel good or happier than if we stopped eating a few bites ago. Using these overeating experiences to help guide you to eat more reasonable after the holidays will likely help you more than feeling guilty. Try asking yourself "how do I want to feel at the end of this meal?" and practice guessing how much food you need to fill up before starting to eat. – Lisa Rutledge, Registered Dietitian and blogger at www.custom-nutrition.com
Tip 9- Think Positively. Instead of thinking you have to go on some huge "crash" diet, just start off your New Year's Resolution with a "feel good" healthy diet regime. Clean up your diet—think of the positives and what you can have, vs. what you can't have. Don't make some aggressive, overly restrictive diet plan that you will dread. Just make a simple shift to more whole plant foods. Start eating whole grain breakfasts with fruit and nuts, big green salads with beans and veggies for lunch, and healthful dinners with a source of lean protein, whole grains, and loads of veggies. Make your dessert at each meal seasonal fruit.- Sharon Palmer, RDN, The Plant-Powered Dietitian, author of Plant-Powered for Life at sharonpalmer.com
Tip 10- Add Healthy Habits Slowly. Each week pick a new habit to focus on and by the end of this year you'll have 52 healthy habits you'll have created, likely leading to a healthier, slimmer you (no counting calories or detoxing required!) – Kelli Shallal MPH RD is a Phoenix based Registered Dietitian and Personal Trainer providing one on one online nutrition counseling support and nutrition communications at Hungry Hobby.
See, forget that detox cleanse for fast weight loss. Small manageable changes will undoubtedly make the biggest impact in the end, helping you get back on track without the drama.
What are your no-detox tips after the holidays? Leave me a comment below to help inspire others!