In part 5 of Dairy Myths, we answer the question is milk deadly? What does the research say about milk and mortality?

We've been chatting about the health implications of dairy since it's been talked about in the media so much lately. In Part 1, we discussed bone health, in Part 2, Weight Loss, Part 3 was Heart Health, Part 4 was Cancer and now we're talking about milk and mortality. Don't forget to catch up on the other posts (hyperlinked above) and meet me back here on the flip side.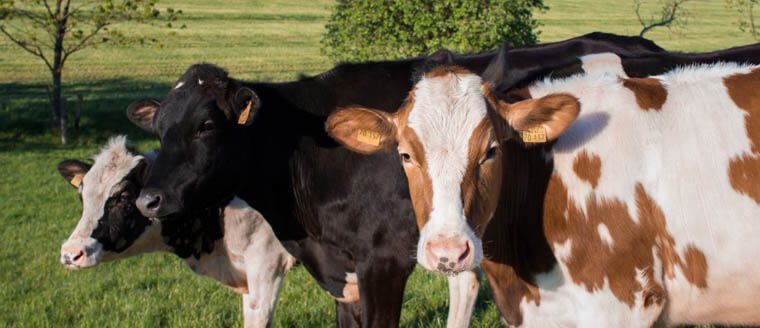 Is Milk Deadly? The Research on Milk and Mortality
Okay kids, let's dive right in. A cohort meta-analysis showed that milk and total dairy consumption (including cheese and butter), were not associated with all-cause or cardiovascular mortality, and milk intake was not associated with cancer mortality (which we covered in Part 4).
In another meta-analysis on mortality by stroke, consuming low-fat, fermented or even dairy in general was inversely linked to stroke mortality. Even high-fat and non-fermented dairy were not connected to risk of stroke. Instead, the higher the total dairy intake, the lower the risk of death by stroke.
Likewise, a systematic review concluded that consuming dairy products does not increase the risk of death, specifically cardiovascular disease or all-case mortality.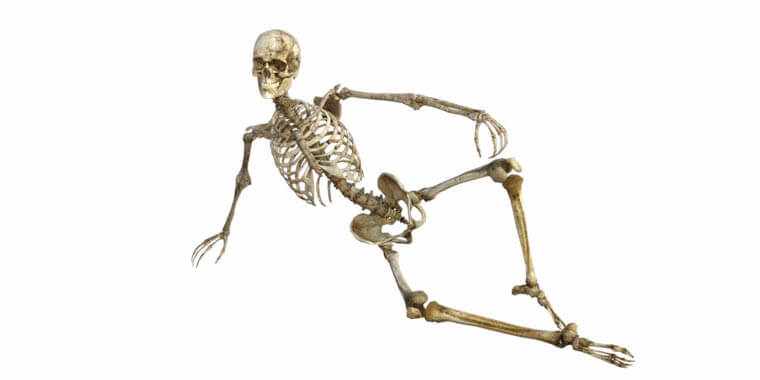 Moving right along here, research on the Taiwanese population found was that there was actually a significant reduction in all-cause mortality and reduction in cancer mortality with higher intakes of dairy (up to 7 times a week).
As for colorectal cancer patients (as we mentioned in Part 4), prospective research suggests that greater amounts of milk and total calcium is linked to lower risk of mortality by colon cancer. Even dairy consumption before cancer diagnosis wasn't associated with any outcomes of mortality. So is milk deadly? Continue for the full story.
Is Milk Deadly? The Role of D-Galactose
Okay, so it seemed pretty straight talking above with regards to milk and mortality, but it doesn't mean the research has been totally clear. Two large Swedish cohort studies found that high milk consumption was were linked to higher mortality rates in both males and females.
The authors stated the milk's content of D-galactose was a possible culprit. However there are two big flaws here – firstly, galactose has been shown to have aging properties in animals and not humans, and secondly, galactose is also found in fruits and vegetables so it's hard to pinpoint dairy's exact role here.
In women of the Swedish Mammography Cohort, there was a positive relationship between milk and total mortality, including fractures (especially hip fractures). Similarly, men in the Cohort of Swedish Men showed a higher rate of death with higher milk consumption. Interestingly, this positive association was much stronger in women than in men but the women's study was a much larger study than the men's, so it's hard to compare apples to oranges.
Milk and Mortality: Is Fermented Food the Secret?
Having said that – don't run away thinking without question that milk is deadly! Within this same study, consumption of non-milk dairy products, specifically cheese and fermented milk products (yogurt and soured milk products), was linked to a reduced risk of death. Women with the highest intakes of these fermented products had lower rates of mortality and fractures, however the inverse risk was either modest or had no effect at all in men. What is unclear (and problematic about this study's methodology) is that participants may have already been at a higher predisposition for osteoporosis and purposely drank more milk. It's always tough to really understand what came first with these studies- the chicken or the egg!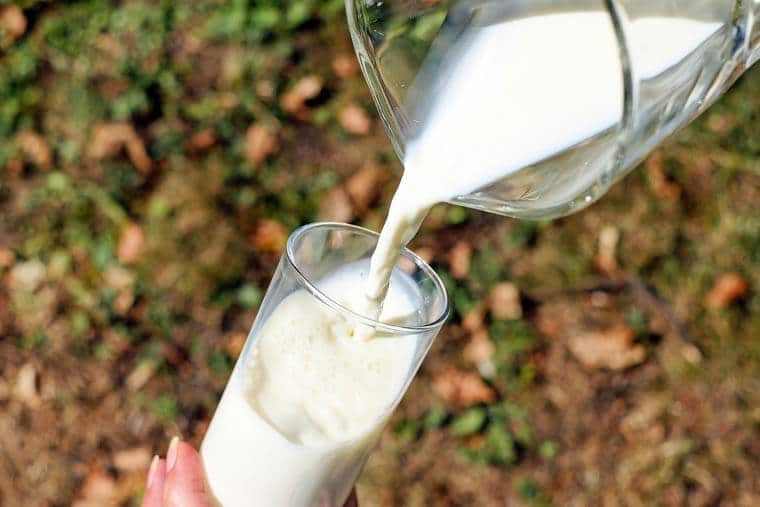 Another cohort study discovered that there was no association between fermented foods (including fermented dairy products) and mortality risk, but rather, that a higher consumption of cheese (i.e. 30 g/day) was linked to a reduction in mortality related to cardiovascular disease and stroke. YAY for cheese!!!
These findings were explained to be caused by D-galactose found in milk, which through experimental evidence on animals possibly lead to chronic inflammation, oxidative stress, reduced immune response, neurodegeneration and changes in gene transcription. The amount of D-galactose that displayed this effect in mice was equivalent to 6-10 grams in humans, which can be obtained from 1-2 glasses in milk (a reasonable portion).
Is Milk Deadly? The Bottom Line on Milk and Mortality

Yes, it's still a point of contention with some proposed problematic mechanisms, but for the most part, the vast majority of research suggests that milk and mortality aren't clearly linked and that milk doesn't inherently cause death.
We're on the home stretch in our milk and dairy series! We have covered milk and bone health (Part 1), milk and weight loss (Part 2), milk and disease and death (Part 3 & Part 4) and now check out Part 6 where we cover other controversies, milk myths and alternatives!
What are your thoughts on milk and mortality?
Do you think milk is deadly?
Do you drink dairy products?
I would love to hear from you!

Contribution By:
RD2B Rachel Shim
Updated on September 1st, 2022