One week away from my goal of 12 months of exclusively pumping, I daydream about the 11 things I'm excited to do when I quit exclusively pumping breast milk for my baby.
Ladies, I almost made it. I can count on my two hands the number of days before I'm done exclusively pumping breastmilk for at LEAST another 9 months (HA! DEFINITELY not pregnant, don't worry). But seriously, I cannot tell you how excited I am to sterilize that last flange and put that breast pump away in storage.
Exclusively pumping full time has been one of the hardest things I've ever done, and while some days I feel like a total failure for not getting the breastfeeding thing down (read about that here), other days I feel really proud. I made the damn best situation I could out of a really, really shitty one.
I recently calculated (while pumping, obvs) that I have spent 37 DAYS of my life attached to that pump.
37 FULL 24-HOUR DAYS. Days I could have been sleeping, cuddling my baby, working, getting back in shape, ANYTHING other than having my nips tugged. This doesn't even take into consideration all of the additional time I've spent washing pumps and bottles.
Having said that, I'm actually really proud. I have almost 100 L of breastmilk frozen in the freezer and my son has been fed amazing nourishing milk by me, my husband, my nanny, my parents, my in laws, and legit anyone else you is willing to hold a hungry child. It takes a village, and I do believe that relinquishing some of the responsibility of feeding has helped us grow an amazing village.
So to make light of this rewarding, yet challenging motherhood experience in my life and commemorate 12 months feeling like a dairy cow, I wanted to share what I'm most excited about in this next free stage of my life.
11 Things I'm Excited to do When I Quit Exclusively Pumping Breastmilk for My Baby
If you've ever pumped (or in a lot of cases, breastfed), you know these struggles far too well.
11. Wear a REAL Bra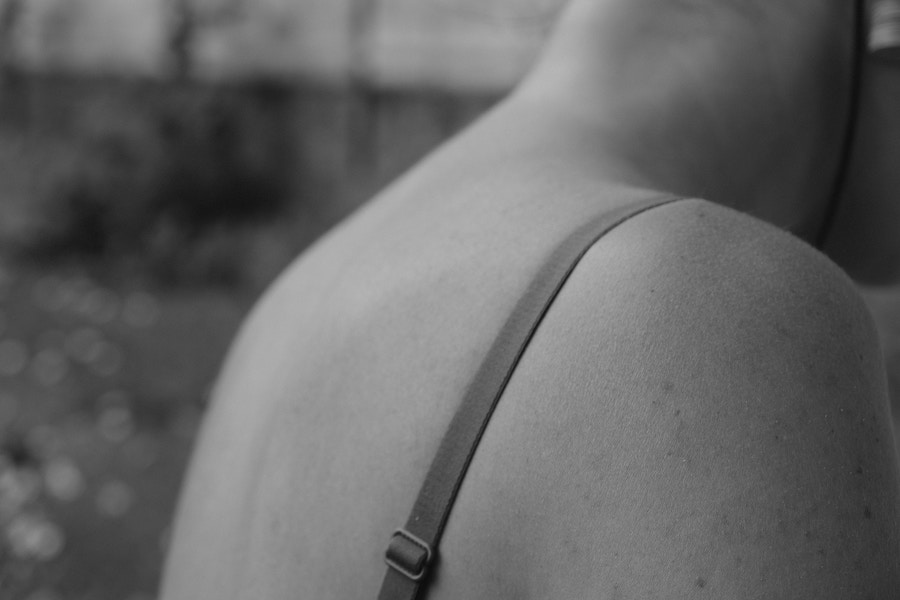 I'm so so SO excited to retire my frumpy pumping bras. If anyone wants to invent a product that us exclusively pumping mamas will buy by the dozen, please put out a sexy hands-free pumping bra. Thank youuuuuu.
10. "Sleep In" Until 6 AM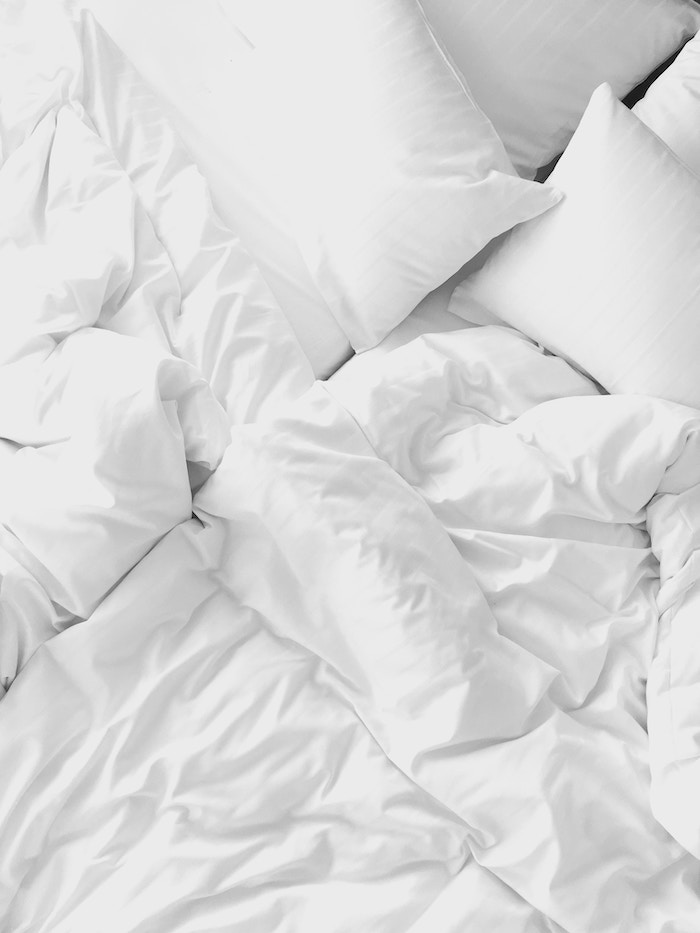 For months I was getting up at 11 AM, 2 AM and then 5 AM to pump. Then I got down to one middle of the night pump at 12:30 AM, and then finally dropped that too. But alas, I have been getting up at 5 AM every day for the last 12 months, even if I'm completely wiped. Sometimes just the thought of having to get up early gives me so much anxiety at night that it prevents me from falling asleep. UGH. I cannot tell you how THRILLED I am to even THINK about sleeping in until 6 AM on a Saturday.
9. Stay Up Past 9 PM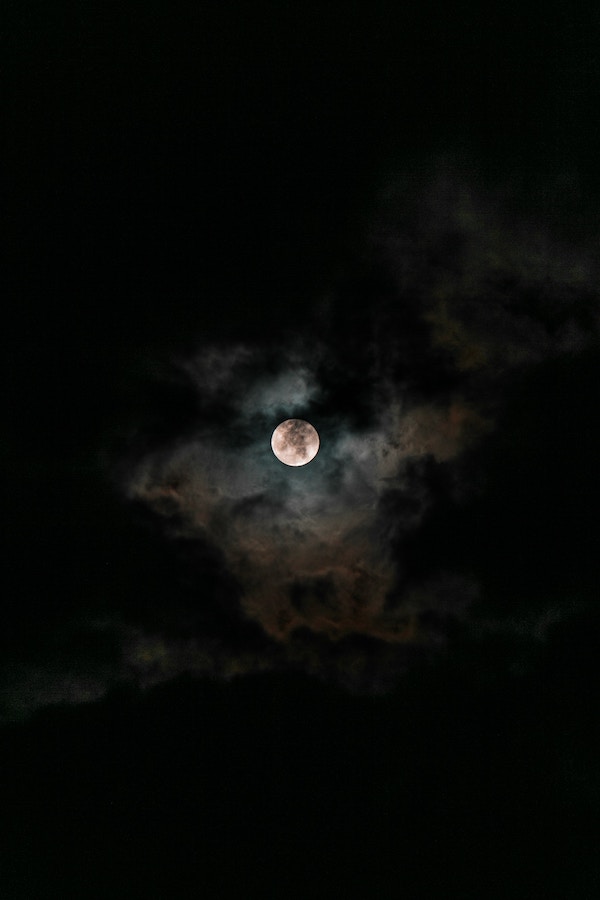 I'm tired AF most days, and honestly, I will always love an early bedtime, but I would love NOT to feel total utter anxiety about rushing home from a party, or nice dinner out just out of fear that I'll throw off my night pumping schedule, or be exhausted when I wake up at 5 AM. Honestly, I won't even finish an episode of the Office with my hubby on Netflix if it goes past my strict 9 PM bedtime. It will be SUCH a beautiful thing to have the flexibility to stay up even a little later when I can also wake up later, too.
8. Leave the House for the Day Without a Heavy Pump Bag, Ice Pack and Dish Soap etc. etc. etc.
Going anywhere for more than a few hours is more of an ordeal when you are exclusively pumping. It means I usually have to bring two sets of pumps and flanges, my pump, my back up pump (because I have had my pump malfunction in a time of dire need before), another insulated bag with a few ice packs, dish soap for washing, and a bottle brush. All of that just so I can go get my hair done and grab lunch over the course of a few hours in the middle of the day. That means that it's really annoying to be out and about walking anywhere for the day because I have to carry ALL of that with me. It also means going out for the day on a bike is completely impossible. I cannot wait for the freedom to be able to go anywhere without the physical and emotional baggage of my breast pump.
7. Go Through Airport Security Without a Hassle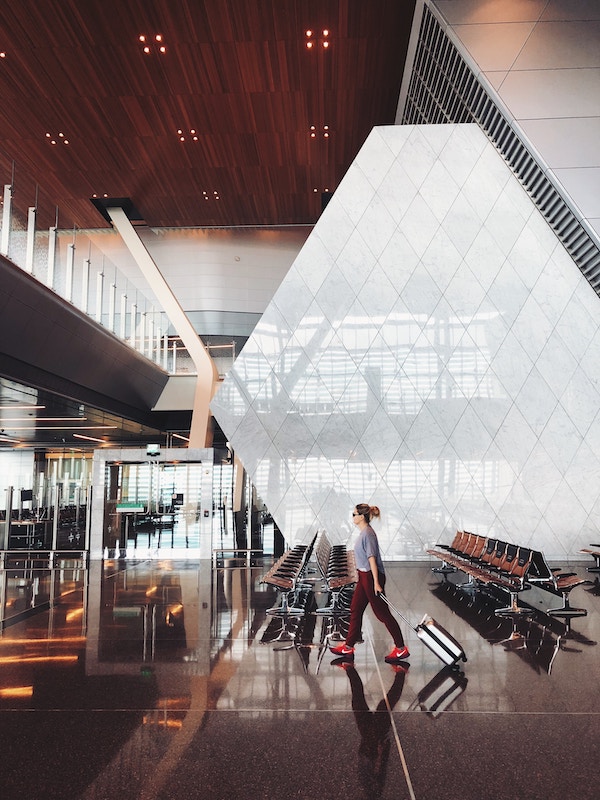 Since beginning my exclusively pumping journey, my bags have gotten pulled aside EVERY single time I go through security. Male TSA agents like to ask me what the "device" is (okay, so it does look kinda suspicious), and they end up having to test every single bottle and bag of breastmilk for traces of drugs. I mean, I'm glad they're being thorough with these things to keep our skies safe, but it does mean that I always have to give myself lots of extra time when I fly. One time at the airport I even had to give a newbie male TSA agent a lecture when he told me I would have to dump the breastmilk since my baby wasn't with me. Noooooooooope.
6. Run Without Wearing TWO Sports Bras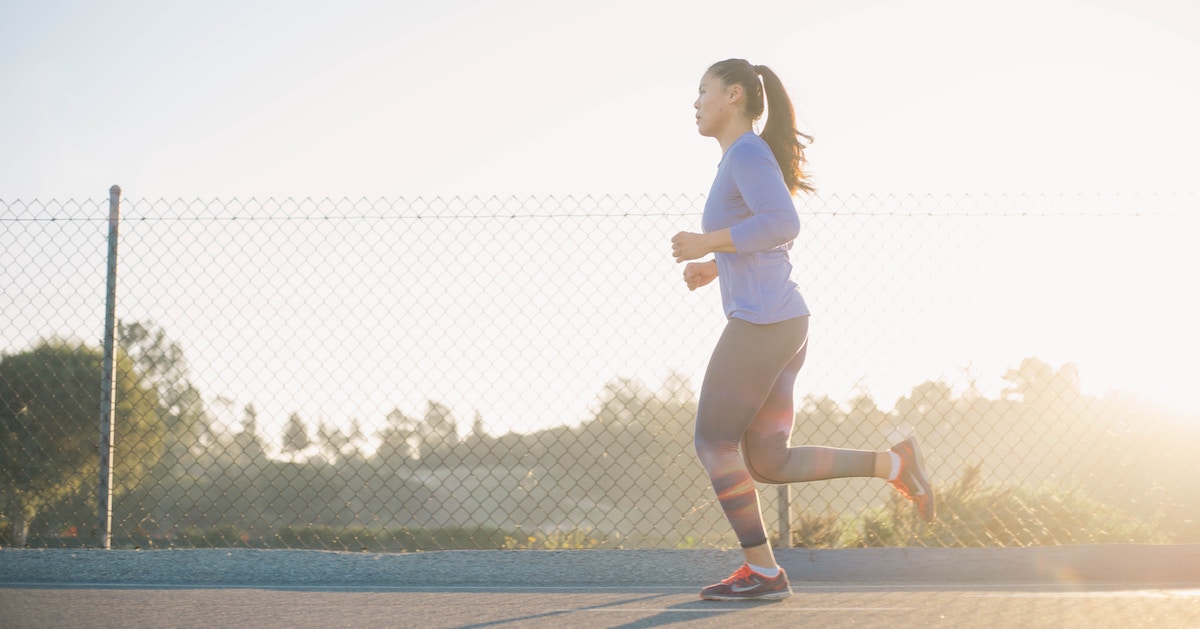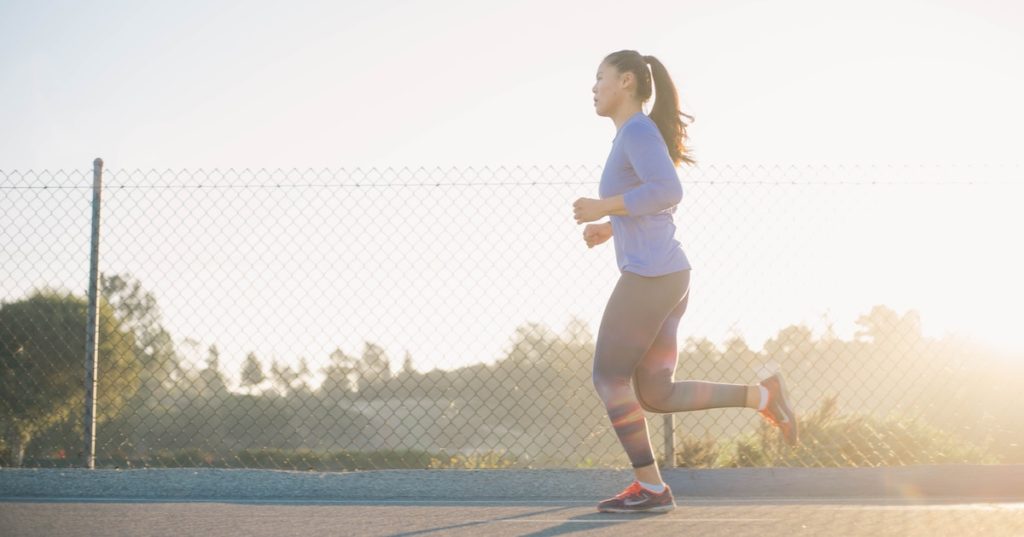 Seriously, unless I've JUST pumped, I can't even pick up a brisk power walk in a single bra without wanting to die feeling like I've got two full jugs of milk sloshing around on my chest. Like I can HEAR the milk and it makes me cringe. I'm really excited to just be able to pick up a modest 6 mph jog and feel secure in one sexy sports bra.
5. Let the Shower Water Run on my Nipples Without Crying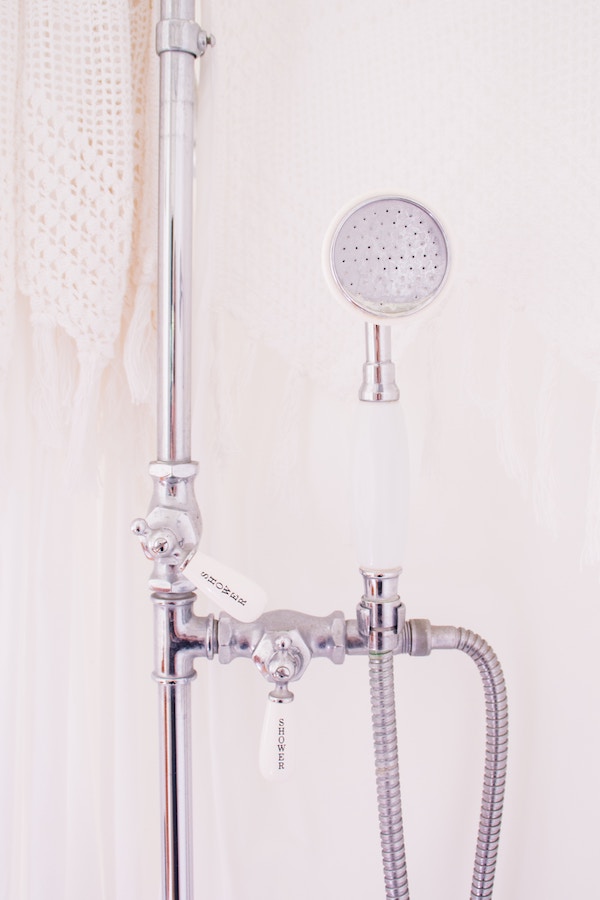 No but seriously, I've never thought weak water pressure was a desirable thing, but after a long pump, my nips are so sore and tender, anything touching them with a pressure lighter than a feather makes me whimper. I'm excited to be able to face INTO the water for like a hot second when my pumping journey comes to a close and my breasts get a chance to love life again.
4. Hug My Husband from the Front Without Caving my Back In to Protect my Nips
Ok that was specific, but I KNOW I'm not the only one. Honestly, I'm not a Duggar daughter. I shouldn't have to be limited to loveless side hugs out of fear of my tender, sore nipples pressing into something hard and hurting like a bitch. But alas, here I am, rounding my back when I hug anyone front-on to protect my sore, battered breasts. I'm sorry for how I hugged you when I was pumping.
3. Wear a Top WITHOUT Buttons Down the Front
I have developed a mom uniform and I'm getting MIGHTY bored of it. Since giving birth, I realized that I only could wear shirts that zip or button up all the way up the front so that when it's pump time, I can easily get in there to insert my flanges. I cannot wait to wear a simple slim fit sweater, or a tight top or a dress without buttons and to retire my mom uniform blouses for at least a year.
2. To Take a Conference Call, or Phone Media Interview without Someone Asking "What's that Sound?"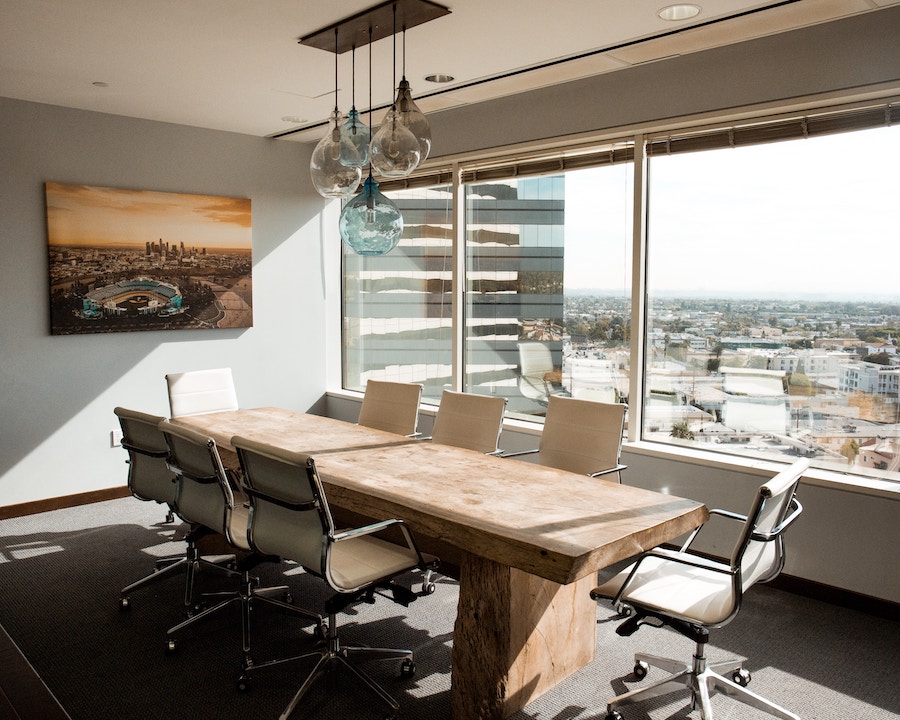 To be clear, it's pretty much always a man who asks this question, especially because my pump is surprisingly quiet. It would also be nice to not be asked DAILY when I'm pumping under my nursing cover in public "is there a baby under there?" I get the confusion, but no, most babies don't come with tubing and make a noise like a dishwasher.
1. Not Be Referred to as My Husband's "Prized Holstein"
Cute, right? Um… for some reason it never really feels that way to me. It's also not cute when family members make "mooooo" noises when I'm doing my thing. Here's an insider tip: if someone in your life has made the decision to have their nipples literally yanked for hours of every day out of a selfless decision to feed their child, don't be a dick about it.
Hey, exclusively pumping for the past 12 months has not been an easy ride and while I feel proud I made it this far (and have over 75 L of breastmilk in the freezer for his second year, I'm excited to put this chapter to bed.
To my moms who exclusively pumped, partially pumped, breastfed, or formula fed, what do you NOT miss about the experience?
What were you most looking forward to after you weened?
You May Also Like:
The Mom Guilt of Breastfeeding Failure
How I Went from Supplementing to Freezing 33 L of Breastmilk
How to Increase Breastmilk Supply
Breast vs Bottle and Pumping on Obesity Risk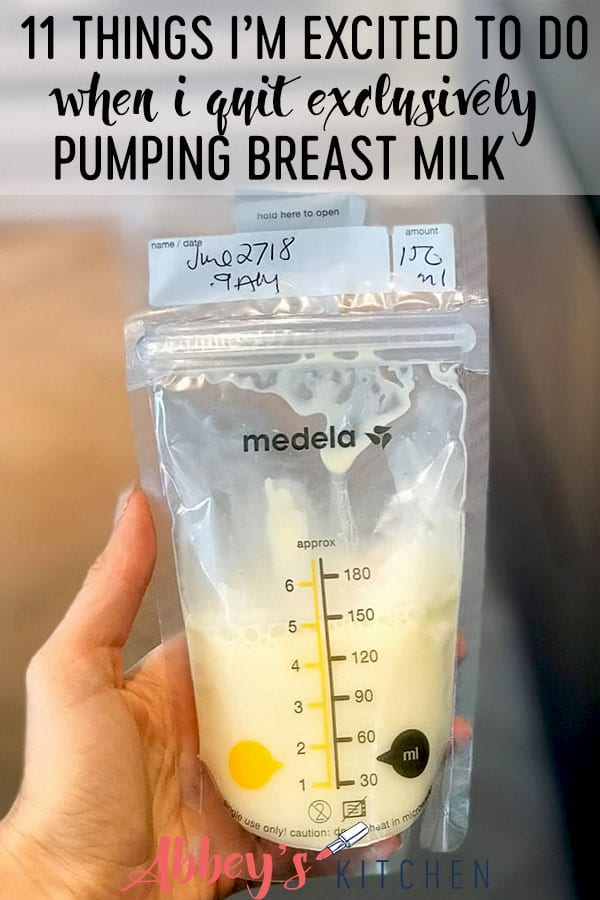 Updated on October 8th, 2020