In today's post, I give you an updated glimpse at how I went from having to supplement my baby with formula to pumping and freezing an extra 33 L of breast milk in just 5 months.
Motherhood is f*cking hard, and if there was one hardship I felt ill-prepared for in this journey, it was breastfeeding. Early on in my postpartum days, I wrote a candid and personal account of my own feelings of failure when it came to breastfeeding my son. If you haven't read it, I highly suggest you do so here. To summarize the struggle, I was basically dealing with two issues simultaneously. One, my baby just wouldn't latch despite countless hours with the lactation consultant, lip and tongue tie removal, osteopathy and lots of practice. And two, I wasn't making enough breast milk to satisfy my hungry boy. I wanted to share a little update on my breastfeeding journey and where I am so far.
Breastfeeding Latching Update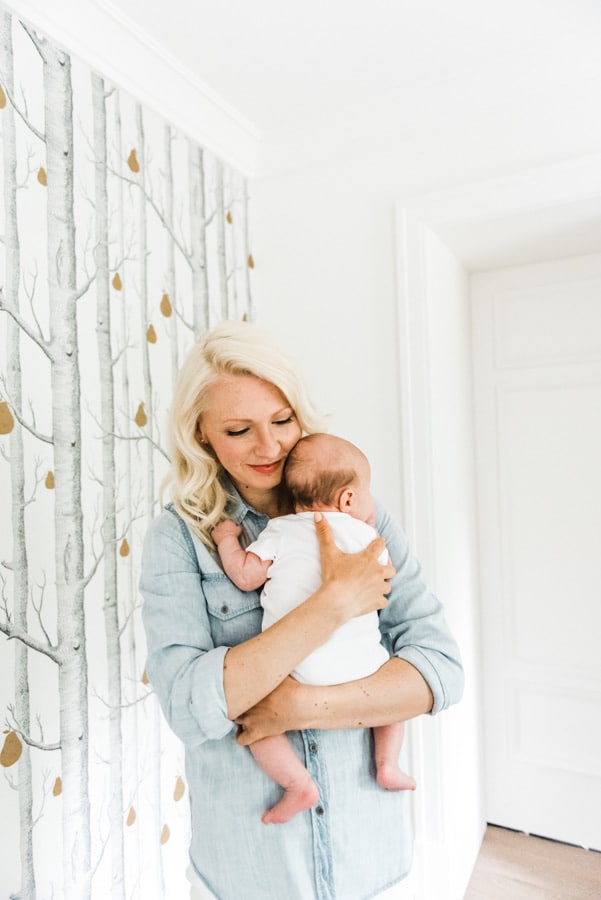 So the last time we chatted about this, I told you how my babe was really struggling to latch, and that it was painful AF. As I mentioned in my blog, I had to go on domperidone (a common off-label breastfeeding drug) before I started to see my son even get interested in the boob. The lactation consultant told me that this was because it helped improve my let-down so he would get less frustrated and impatient. Before domperidone, he would scream the moment I even placed him on the breast, but with domperidone, he would at least stay for a little snack. For some reason, he would only ever take to my left boob (which strangely always produced less milk, but I think had a faster let down). Here, he would drink for about 5-7 minutes (every second of which was KILLING me in pain so that seemed like a damn lifetime), before he would start fussing. In an effort to soothe my screaming (still hungry) baby (and stop the horrible stabbing pain in my nipple), I would finish him on a bottle of pumped milk.
To accomplish this basically meant that I spent my entire day either breastfeeding, pumping or bottle feeding. FML. Mothering is a time commitment, but I felt like I could barely get any real mothering done with all of the milk making going on.
Around 3 months of age, I thought I got a bad case of thrush (I didn't, it was just normal excruciating breastfeeding pain), but as a result, I decided to take a few days off breastfeeding to recover. At the same time, we noticed Baby E wasn't drinking as much from his bottle as normal. He seemed to be getting easily distracted and frustrated so I switched from him Level 1 bottle nipple to a Level 2 bottle (which is recommended around 3 months, anyway). He was much happier there, but the next day when we attempted our daily "breastfeeding exercise" he full out refused. Not even from his favourite boob!
Sadly, I could never really get him to take a breast again. I also just felt "done" with the constant breastfeed, bottle feed, pump dance that had completely taken over my life. I guess I silently bowed out and just let go of the breastfeeding dream I had for us.
How does that make me feel? Well, I hate f*cking failing. I never fail. At anything! I feel sad that breastfeeding wasn't easier for me, but this was the hand I was dealt and I always try to look on the bright side and count my blessings. My son is healthy and happy, and I am healthy and happy. I am definitely happier just doing the pumping compared with pumping and breastfeeding.
But now let's talk about the breastmilk and supply issues.
Breastfeeding and Breast Milk Supply Update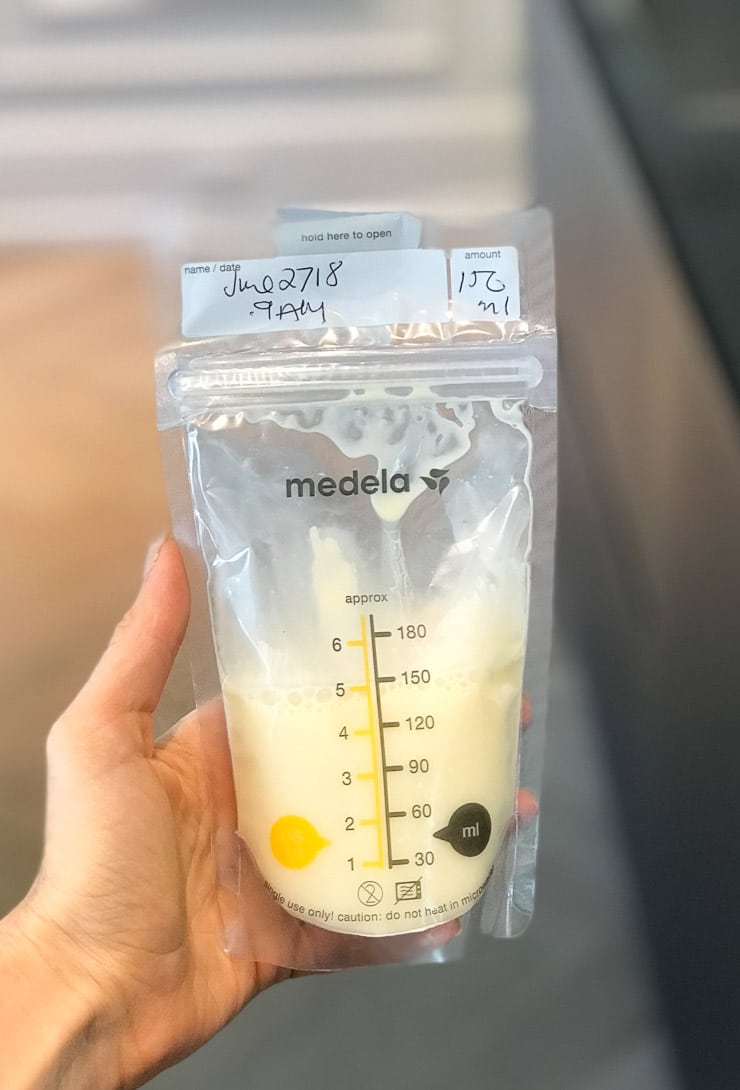 In my previous post I chatted a lot about how emotionally challenging it was for me to accept having to feed my baby E formula when I wasn't producing enough milk.
In order to get my supply up enough to exclusively feed breastmilk, here's a list of all of the things I was doing from day one:
-Taking Mother's Milk supplements
-Drinking Mother's Milk tea
-Taking an additional Blessed Thistle supplement
-Eating lots of the so-called "boob foods" every day (carrots, flax, oatmeal, apricots, almonds and my Lactation Smoothie and Lactation Cookies)
-Acupuncture
-Pumping every HOUR on the HOUR from 6 AM-8 PM and then twice between 8 PM and 6 AM (that's 17 pumps a day for 20 minutes, that 5 ½ hours of pumping every day!)
-Taking Domperidone medication
About Domperidone for Breast Milk Supply
The starting dose for domperidone is usually 3 (30 mg) pills, 3 times a day (so 9 pills in total). I started there but it wasn't enough to keep up with baby's demands, so they boosted me to 12 pills each day. I am very confident that without domperidone, I would have never been able to breastfeed (even the small amount I did), and more importantly, I would have never made enough milk to keep up with my son's demands.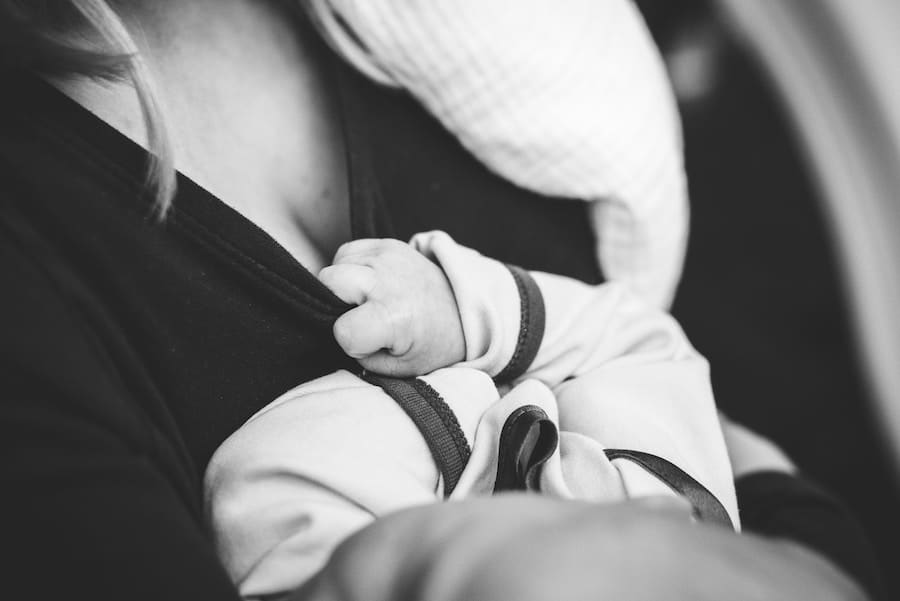 On the 12 pills of domperidone, I was pumping about 1300 ml of milk every day. Since Baby E pretty consistently was drinking about 1000 ml (1 L), that meant I was freezing about 300 ml every day! But I knew I didn't want to be on this medication for ever and actually, you can't even get this drug in the USA and there has been a public advisory warning by Health Canada and Teva (the drug manufacturer) warning woman about the potential risk of heart palpitations, seizures, fainting and other heart abnormalities on the drug. This controversy deserves its own post but I will just share my own short experience. One day, on route home from the cottage (where I was pretty damn relaxed), I felt like I was having a full blown panic attack out of nowhere. My heart was racing a mile a minute, I couldn't catch my breath and I thought I was going to pass out. I soon realized it was likely from the drug. Another pesky side effect of the drug is that a lot of women find it makes them gain weight because it drastically increases appetite and stomach emptying. I've heard some women suggest they weighed more on the drug than they did at full term in their pregnancy! I definitely did gain weight after starting domperidone, which was really frustrating, but it wasn't as significant as some people experienced so it wasn't enough reason for me to call it quits. The panic attack, on the other hand, freaked me the f*ck out. I knew I had to get off the drug at some point, but I wanted to cut back on pumping first for my own quality of life.
So once I had held steady producing enough milk for Baby E for a month, I started a more "manageable" pumping regime. This to me meant pumping 9 times a day (including once between 8 PM and 5 AM) for a total of 3 hours every day spent shackled to my milking machine.
Next, I started to very slowly ween myself off of the domperidone. According to the Dr. Newman clinic, to ween off of domperidone, you want to drop just one pill each week and monitor any dips in supply. Some months it would take me two or three weeks to drop a pill without seeing a scary dip in my supply, but other weeks it would be an easy transition.
At the time I am writing this, I am proud to say that I am holding steady at producing 1300 ml of breast milk every day, and am down to just 1 pill (10 mg) a day from 12 pills of domperidone every day. I have banked over 33 LITRES of breastmilk in the freezer and I hope to continue to build my stash so that I can feed Baby E well into his second year of life.
Once I hopefully get off the domperidone all together, my next goal is to slowly drop the number of pumps I have to muscle through every day. Let me tell you, I am getting REALLY f*cking tired of pumping so I cannot wait to start working this down.
So How Did I Go From Supplementing with Formula to Freezing 33 L of Breastmilk?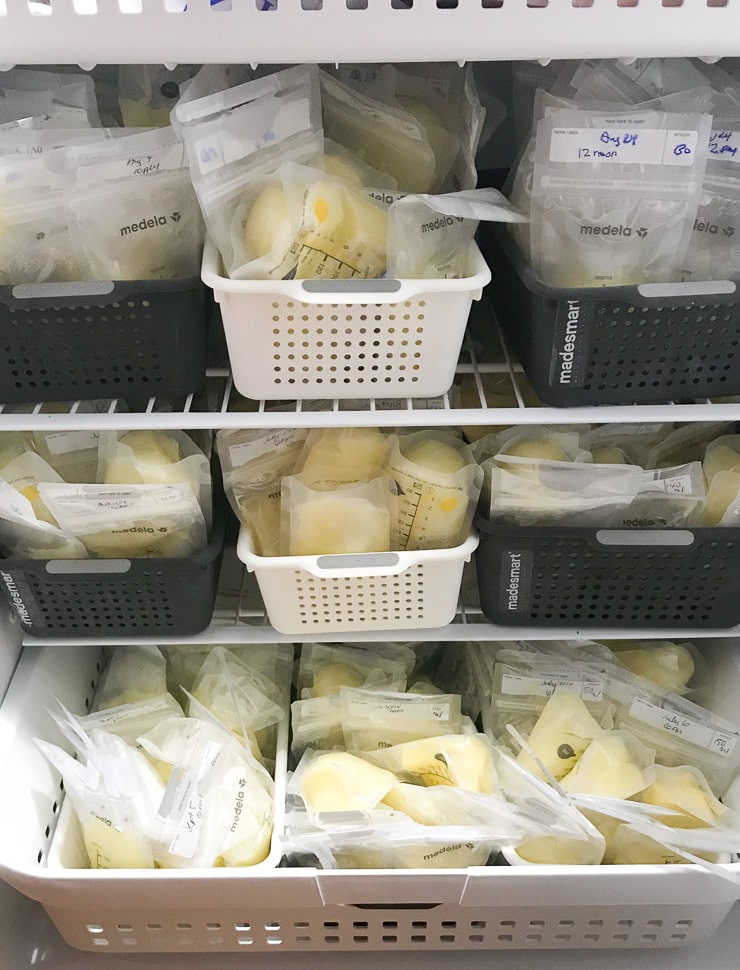 Honestly, with a lot of f*cking hard work. (Wow, I'm really filling up the swear jar today, eh?) Seriously though, there is a reason why every doula, doctor and lactation consultant I speak to tell me that an exclusively pumping mom is a unicorn. It's brutally exhausting and time consuming. It means that feeding your baby takes TWICE as much effort and time because you have to spend 15-20 minutes pumping, then another 15-20 minutes or more feeding, and then another 5-10 minutes cleaning and sterilizing your pumps and bottles. It also is much more uncomfortable because a machine is just not as dainty and delicate as a baby yanking on one's nipples and it's less efficient since a baby can draw much more milk than a pump. But alas, this was the hand I was dealt.
Today, this is essentially what I have been doing to keep my breastmilk supply up enough to pump 1300 ml of milk a day and freeze 33 L of breastmilk.
-Taking Mother's Milk supplements every day (morning and night)
-Taking an additional Blessed Thistle supplement (morning and night)
-Drinking Mother's Milk tea (once or twice a week now, when I remember)
-Eating lots of the so-called "boob foods" every day (oatmeal every day and like a whole bag of baby carrots every day)
-Pumping every two hours in the day and once at night for a total of 3 hours each day
-Taking Domperidone medication (currently down to 2 pills per day)
It hasn't been an easy road, but I went from feeling like a complete failure, to feeling really proud of what I've been able to accomplish on this breastfeeding journey. I may have had to give up on actually breastfeeding, but my son is being fed, he's happy how he is being fed, and I'm slowly making this pumping regime more manageable for me. I am also confident that once E starts solid foods in a month that I will feel more comfortable with me pumping / producing less milk.
I will do another update once I get off the domperidone completely and I start to ween my way down in pumps. CAN-NOT-WAIT.
Until then, I would love to hear what worked for you in terms of getting your milk supply up? Also, did any of you have dreams of breastfeeding that just didn't work out? How did you deal with that disappointment? Any other exclusively pumping mamas out there?
Leave me some comments- we are in this together and I can use all of the love I can get at this point in this super stressful and emotional breastfeeding journey.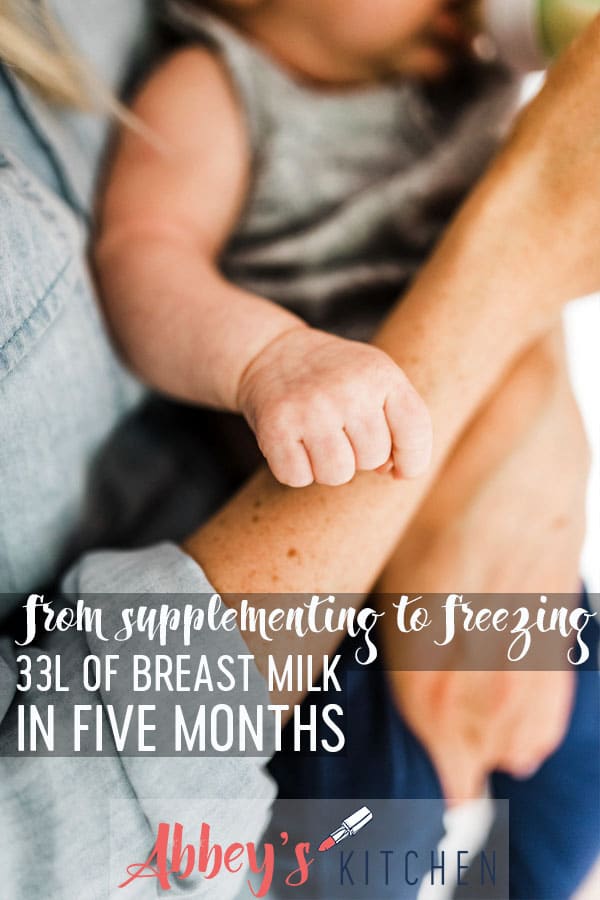 Updated on October 14th, 2020