If Steve Harvey from Family Feud were to survey 100 North Americans on their go-to Summer desserts, ice cream and s'mores would be neck and neck for the number one spot (and I would totally rock that round). When I think of ice cream, I'm immediately brought back to those sweaty mid-Summer days when the ice cream truck would conveniently pull up to the curb. Meanwhile, even just the smell of toasty S'mores brings me back to my childhood weeks away at Camp. Oh, kids, enjoy your speedy metabolism while you can. But what about my lactose intolerant friends? A delicious dairy free ice cream was totally in order!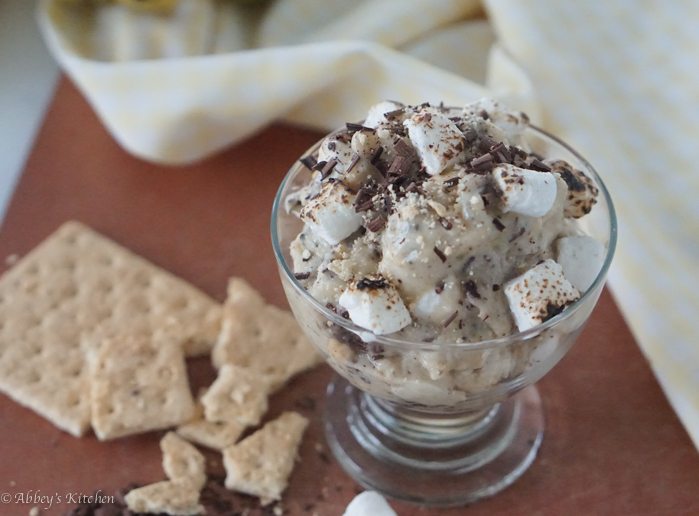 And what about those trying to watch their fat and calorie intake? The thought of a S'mores flavoured Ice Cream definitely has me inspired to pedal a little faster in my 6 AM spin class. Ha, let's be honest, folks, there is likely no amount of cycling I could (or would want to do) to balance out the heavy cream, egg yolks, sugar galore in the ice cream chocolate, marshmallows and cookies in the s'mores. But that's when I came up with a s'mores flavoured low fat dairy free ice cream using my new BBF Yonanas.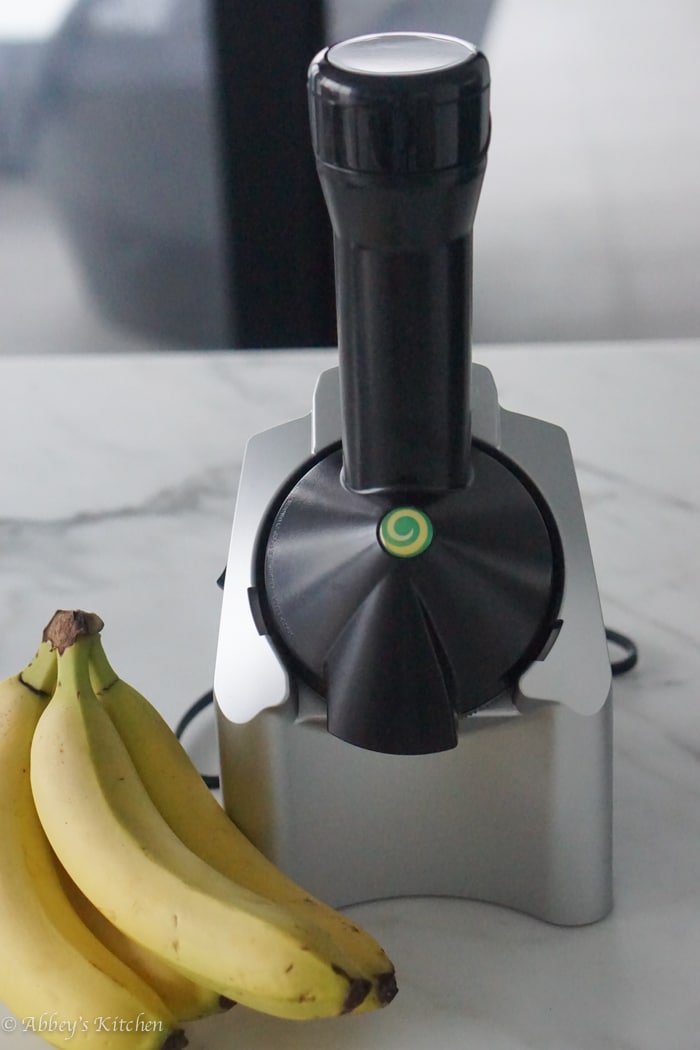 The Tool for Dairy Free Ice Cream
The Yonanas Maker is an innovative home appliance that makes dairy free ice cream out of fat- free frozen fruit! During its first year of business, Yonanas partnered up with Dole Produce, who saw Yonanas as a solution to so many of its customers' overripe bananas. I know I run into this problem almost every week, so it's great to know they will never go to waste again! This power duo has really been taking the world by storm, and proving no matter what your dietary restraints (lactose intolerant, diabetic, gluten free, weight loss goals etc.), you can make delicious healthy ice cream right in your own home. They're now the number one best selling ice cream machine on Amazon.com and have distribution in more than 60 countries!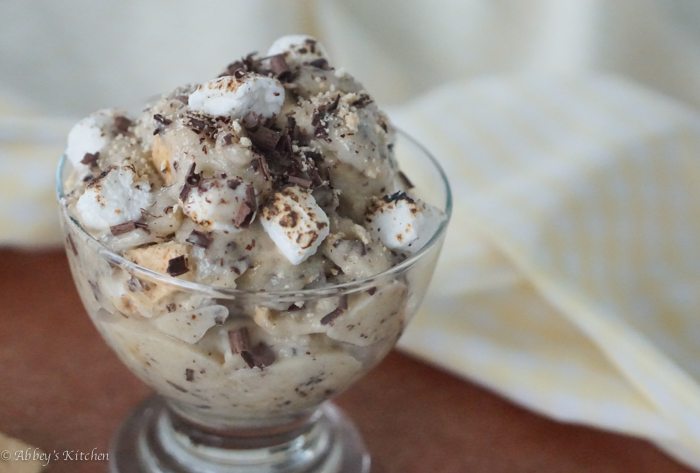 It actually blows my mind how easy it is to make delicious dairy free ice cream with this thing. You freeze your over ripe bananas (or other fruit), and then feed them into the high-torque blade that immediately emulsifies frozen fruit into soft serve ice cream.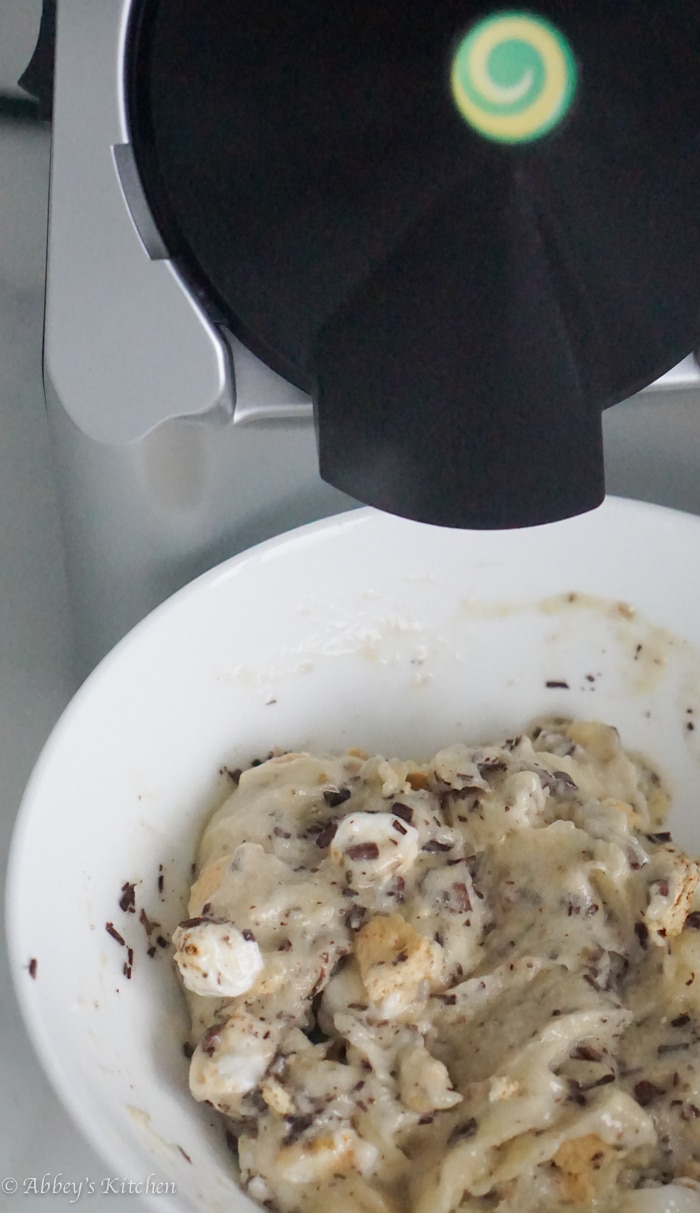 And since you don't need to add any milk, cream, sugar, yogurt or soy to your dairy free ice cream, you've got some wiggle room (if you want it) for a few more decadent add ins. You also don't always have to use bananas! I've experimented with banana-free combos like pineapple, strawberries, blueberries and mangos and they've all yielded delicious naturally sweet sorbets that have saved me serious calories and cash!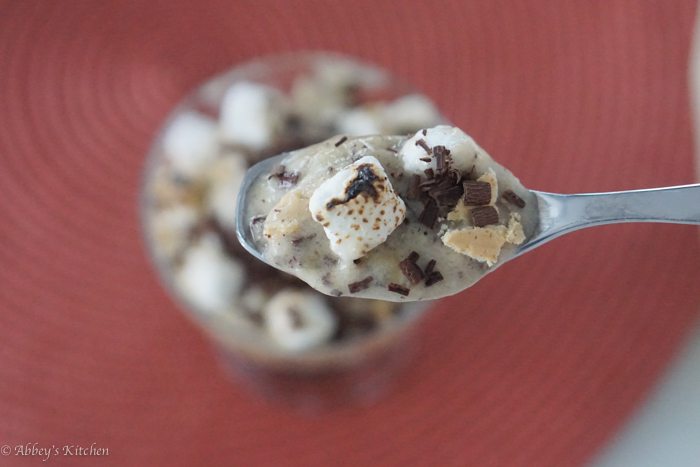 So back to my beloved S'mores. Knowing fair well I probably wouldn't feel so great slipping into my bikini after adding the traditional S'mores flavours to a bowl of full-fat cream-based ice cream, the Yonanas let me have my cake (or ice cream) and eat it too! I busted out my kitchen torch to give a light toasting to some mini marshmallows, I shaved a high quality 85% chocolate bar into delicate shards to stretch a small portion and I broke up a piece of graham cracker. OMG the BEST Dairy Free Ice Cream you'll ever taste.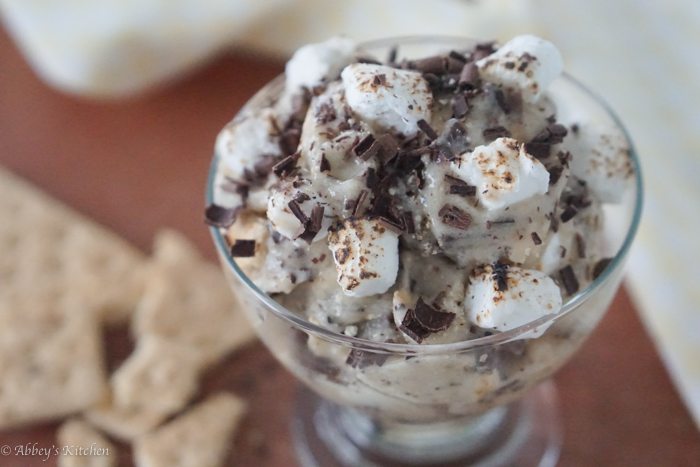 The result was a solid sized portion of dairy free ice cream for about 200 calories, 5 g fat, 35 g carbs, 4.5 g fibre, and 3 g protein. Take that, ice cream man! If you need me, I'll be on the dock in my cute bikini eating a bowl of this deliciousness all weekend long.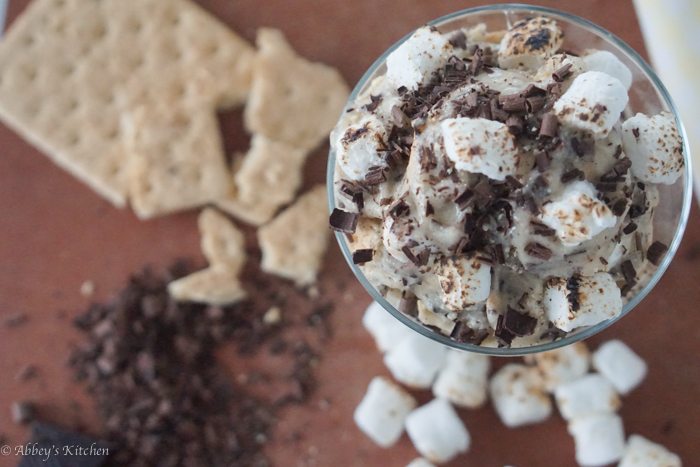 To help you all enjoy a refreshing bowl of dairy-free, healthy, low fat, reduced sugar Summer in a bowl, I've partnered up with Yonanas to give TWO lucky readers their own Yonanas machine! You can enter by doing any of the following (the more you do, the greater your chances of winning!)
1) Follow me on twitter
2) Like my page on Facebook
3) Tweet about the contest tagging @AbbeysKitchen @Yonanas
4) Subscribe to my YouTube channel
5) Follow me on Instagram
6) Sign up for my weekly newsletter
7) Leave me a comment below on this blog post about what ice cream flavour you want to try to recreate with Yonanas!
8) Leave me a comment on any other Abbey's Kitchen blog post.
Good luck and have a delicious and guilt-free summer! For more information on Yonanas, and to purchase yours online, check out their
website here
.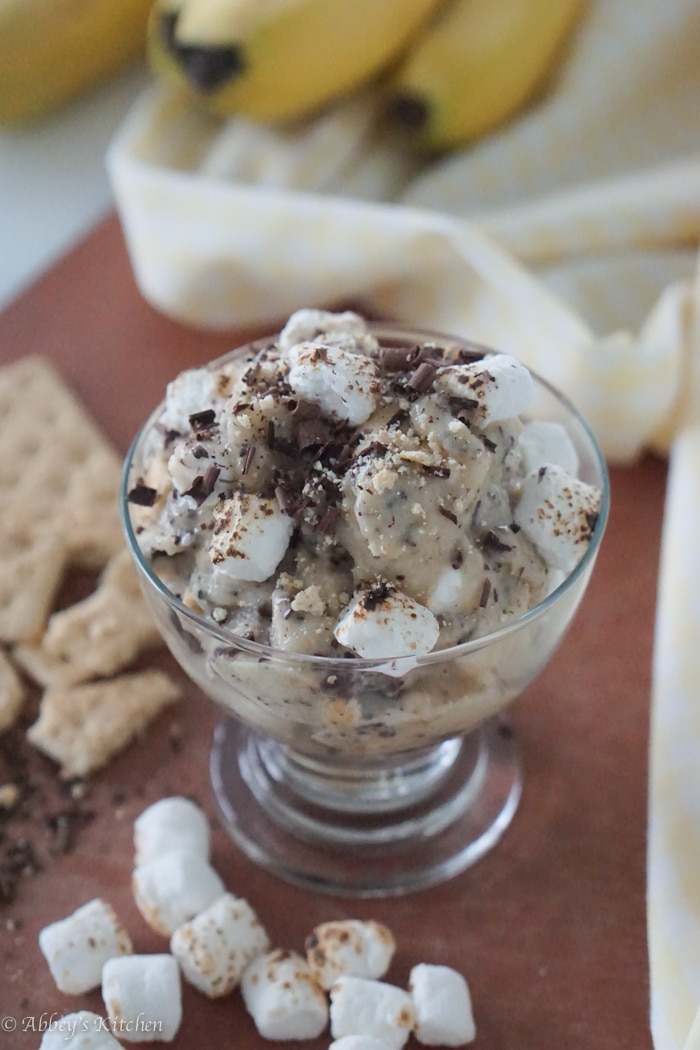 What are some of your favourite frozen treats you would like to be made into dairy free ice cream? Leave a comment below and I'll try to make one!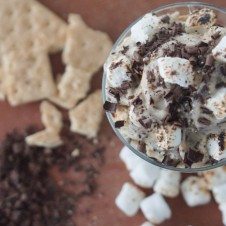 S'mores Dairy Free Ice Cream
This guilt free dairy free ice cream has the classic s'mores flavour.
Print
Pin
Rate
Ingredients
2

medium over-ripe bananas

peeled and frozen

20

g

shaved 85% Dark Chocolate

(plus more for garnishing, if desired), about 2 tbsp

10

mini marshmallows

1/2

Graham Cracker sheet

broken into small pieces
Instructions
Following Yonanas instructions, allow the frozen bananas to thaw for 10-15 minutes.

Meanwhile, toast the marshmallows until golden using a kitchen torch.

Feed the banana into the machine, according to instructions.

Fold the graham cracker pieces, toasted marshmallows and dark chocolate shavings into the banana ice cream until combined.

Divide between two bowls, serve immediately, garnished with additional chocolate if desired.
Nutrition
Disclaimer: The preceding recipe was developed in paid partnership with Yonanas, however, as always, all opinions are genuine.