Can you believe it, Summer is officially only weeks away! That means BBQs, cottage weekends, food events and… bikinis? Yikes, best to keep those calories in check. The good news is, you can indulge your sweet tooth without landing yourself in a dessert coma, and saving room for that post-dinner cocktail. These 15 tantalizing healthy desserts for summer and refreshing cool-down treats use fresh, seasonal, all-natural ingredients, are lower in added sugar, and bursting with sweet, tangy, summer flavours. Whether poolside, picnicking or backyard barbequing, these fibre and protein packed morsels help end the day on a sweet note and promise to keep you satiated as you dance the night away.
Best Healthy Desserts for Summer
Abbey's Kitchen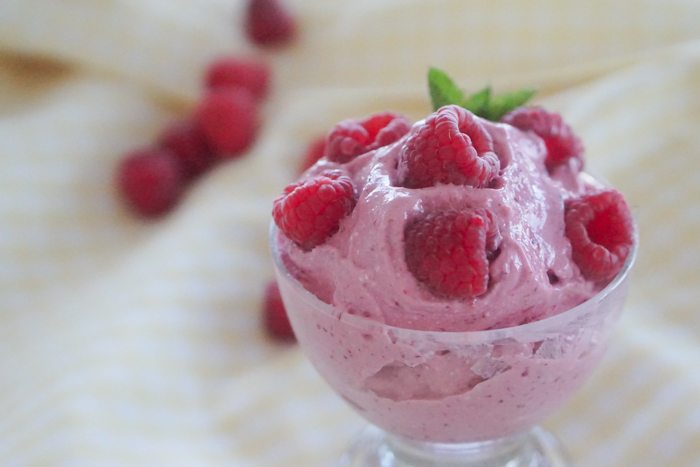 170 Calories, 1.8 g Total Fat, 18.7 g Carbohydrate, 2.5 g Fibre, 20.5 g Protein
This recipe by yours truly could not be simpler and packs the satisfying combination of protein and fibre that totally lets you justify ice cream any time of day.
Be Truly Nourished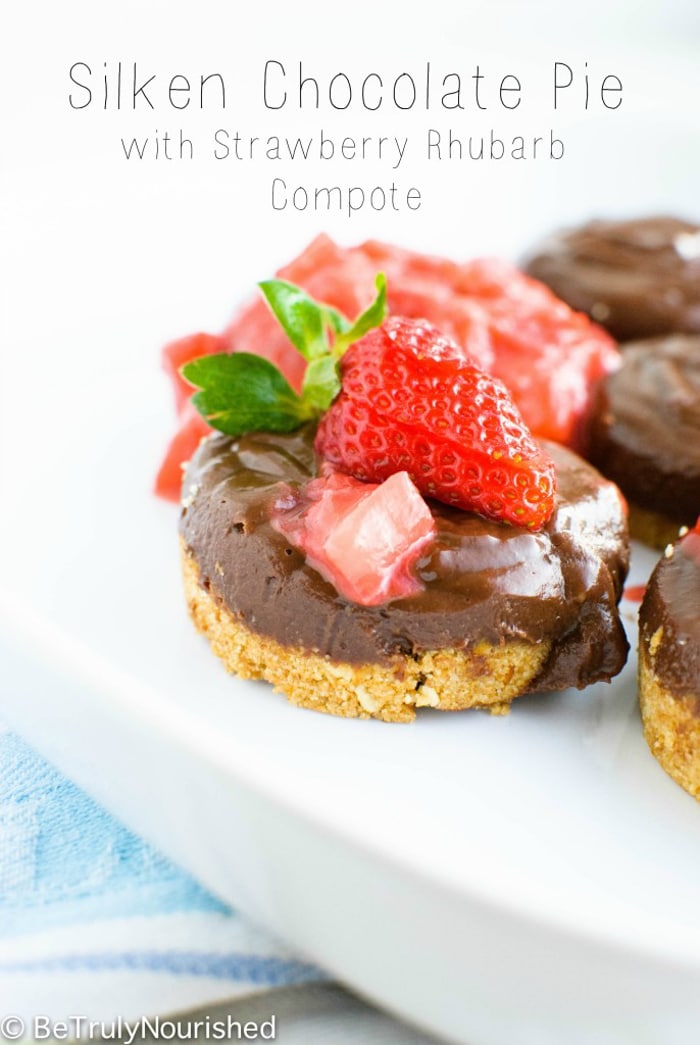 321 Calories, 15.5 g Total Fat, 47.3 g Carbohydrate, 3.4 g Fibre, 4.4 g Protein
Nothing says summer like strawberry and rhubarb pie. How about chocolate pie dripping with strawberry rhubarb syrupy goodness, for a summer twist? This seasonal compote provides the perfect balance of sweet and tart, while the smooth rich chocolate melts delicately in your mouth.
Edible Perspective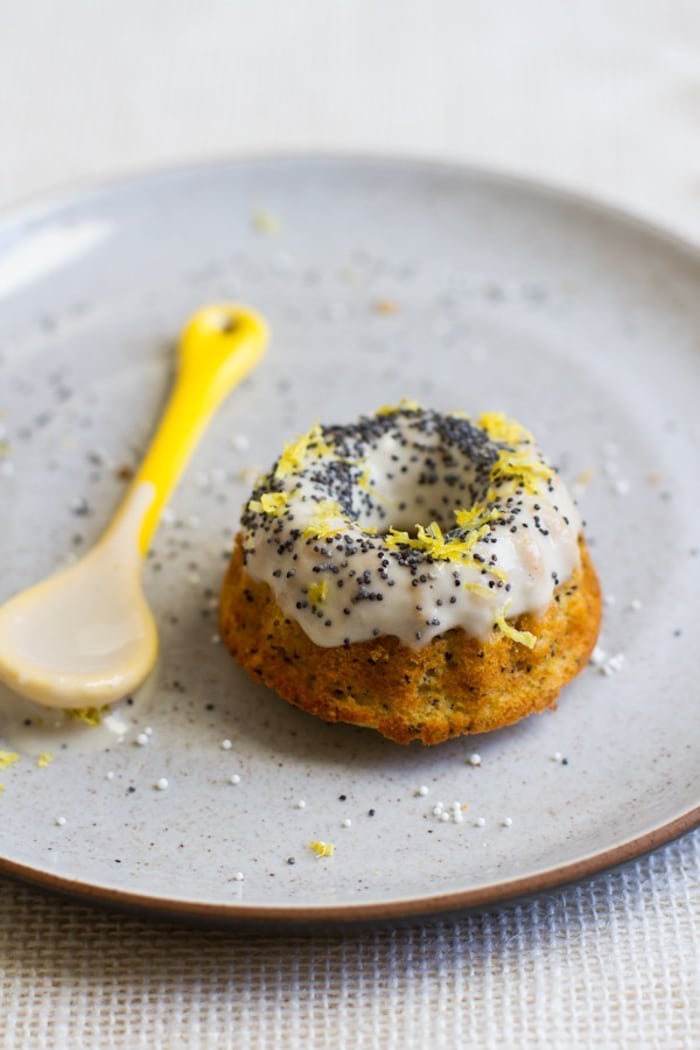 212 Calories, 10.6 g Total Fat, 26 g Carbohydrate, 2.2 g Fibre, 5.1 g Protein
These dairy-free, gluten-free, lemon mini-bundt cakes will be the talk of the summer. Healthy desserts like these are a must make. Finished with a creamy glaze and slight poppy seed crunch they're sunshine in every fluffy bite.
Green Kitchen Stories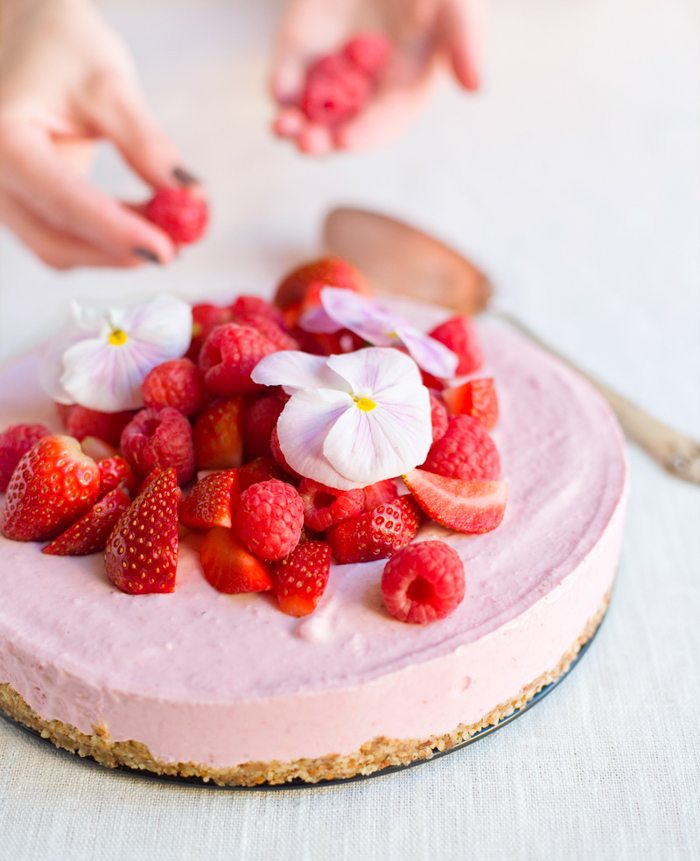 487 Calories, 33.6 g Total Fat 41.2 g Carbohydrate, 7.2 g Fibre, 9.4 g Protein
*Based on 12 servings
This lighter variation of cheesecake has a sweet, crunchy almond crust, contains no sugar, butter or added flour, and has a rich, velvety texture. This is one way to have your cake and eat it too!
Happyolks
355 Calories, 15 g Total Fat, 53.8 g Carbohydrate, 2.4 g Fibre, 4 g Protein
*Based on 6 servings
Sweet berries with aromatic lavender on a light and chewy meringue makes any summer day a reason to celebrate. To keep it really light, substitute the whipped cream for Greek yogurt.
Kara Lydon
600 Calories, 38.1 g Total Fat, 56.9 g Carbohydrate, 4.6 g Fibre, 10.1 g Protein
Boston-based foodie dietitian, Kara Lydon, puts a fabulous twist on the classic strawberry shortcake. This unique combination of balsamic dressing and roasted strawberries heightens the sweetness making this decadent dessert a hit at backyard summer dinner parties everywhere.
Lynsey Loves Food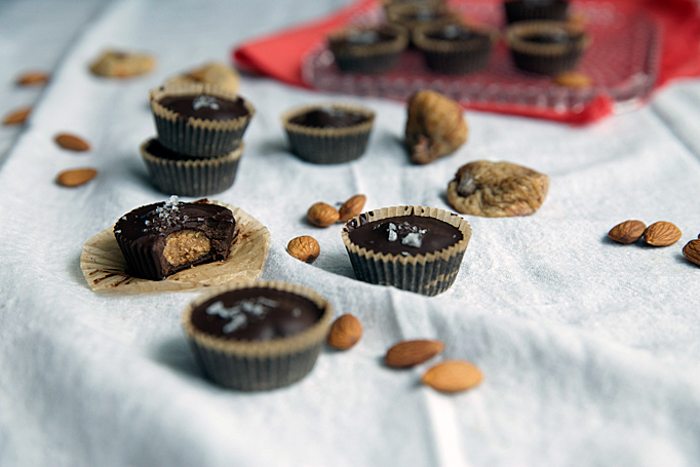 293 Calories, 21.5 g Total Fat, 25.7 g Carbohydrate, 5 g Fibre, 6.6 g Protein
Lynsey Walker, a Toronto-based nutritionist, blogger and recipe developer, created the perfect chocolaty almond delights flavoured with figs and a hint of vanilla. These are some of my favourite healthy desserts for any time of year. Each delectable cup contains an amazing 6 grams of protein and 5 grams of fibre!
Minimalist Baker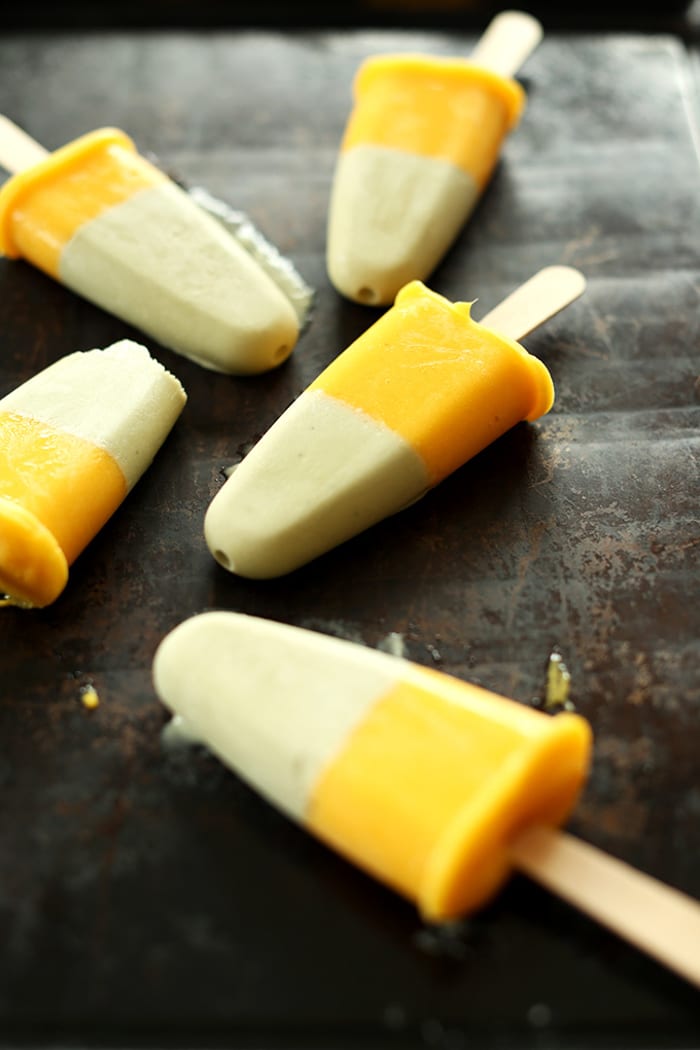 93 Calories, 5.1 g Total Fat, 11 g Carbohydrate, 1 g Fibre, 0.8 g Protein
These mega-fruity popsicles are super low calorie, use 5 ingredients, and take only 30 minutes to make! The matcha green tea powder also adds an antioxidant punch.
Nutty Nutrition and Fitness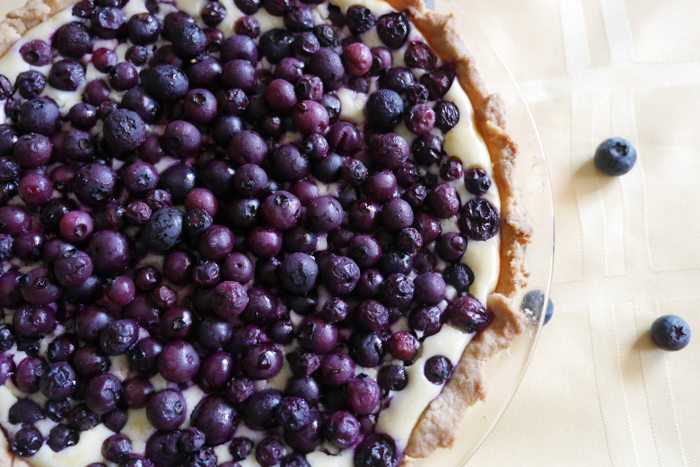 377 Calories, 16.2 g Total Fat, 48 g Carbohydrate, 2.3 g Fibre, 10.9 g Protein
Registered dietitian, Heather Mason, has created a decadent, protein-packed pie that combines the sweetness of blueberries with the tang Greek yogurt. She even snuck in some whole-wheat flour to bump up the fibre content. Healthy desserts with fibre are always some of my favourites.
Oh She Glows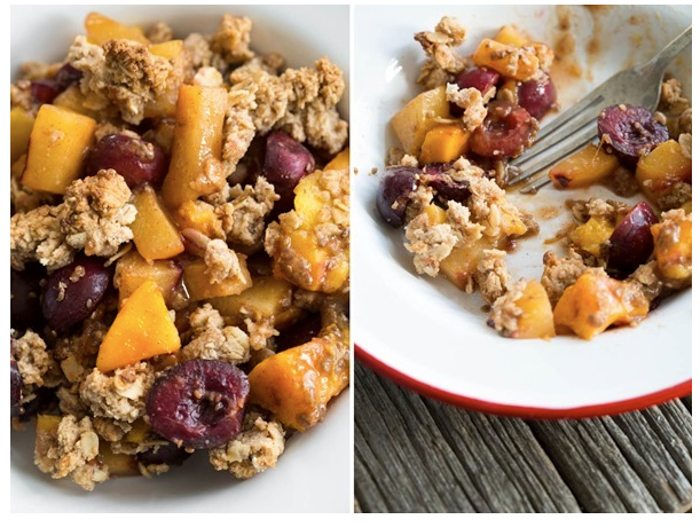 388 Calories, 16.7 g Total Fat, 55.4 g Carbohydrate, 8 g Fibre, 7.7 g Protein
Peaches, plums and cherries, oh my! This lightened up version of crisp skips the butter and sugar used in traditional crisp recipes allowing the natural sweetness of fruit to come through. With over 7 grams of protein and 8 grams of fibre, dessert has never looked so good!
Pinch of Yum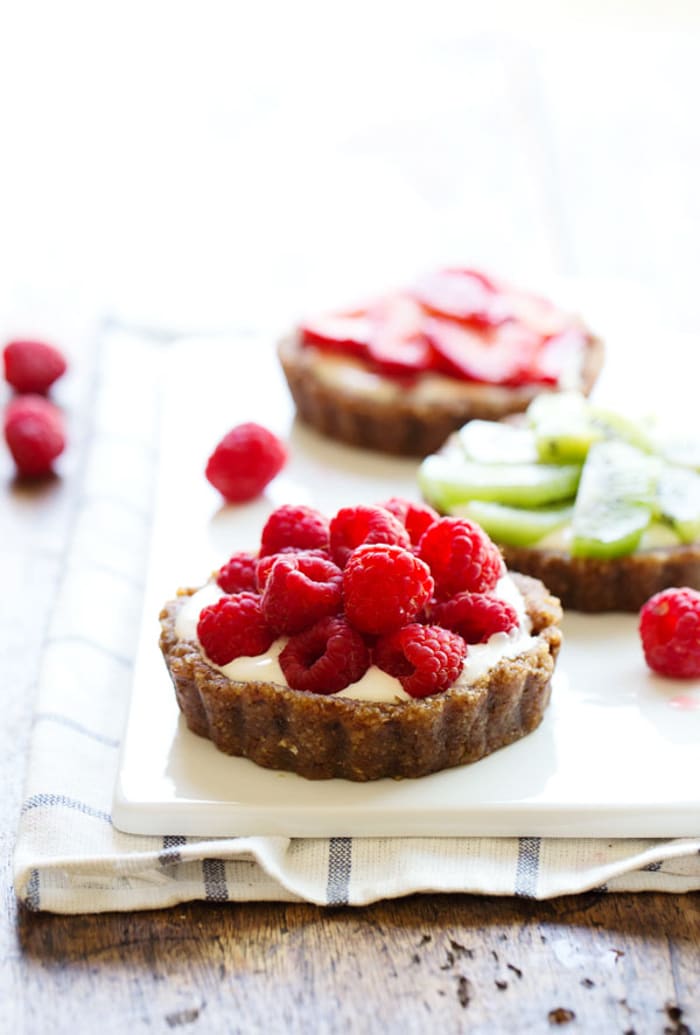 311 Calories, 18.3 g Total Fat, 34.7 g Carbohydrate, 5.2 g Fibre, 6 g Protein
These mini fruit pizzas have a soft chewy crust, are filled with an irresistible coconut cream cheese frosting and topped with fresh seasonal fruit. They're a great way to enjoy healthy desserts without the refined sugar overload and contain 6 grams of protein each!
The Healthy Maven
Blueberry Salted Caramel Popsicles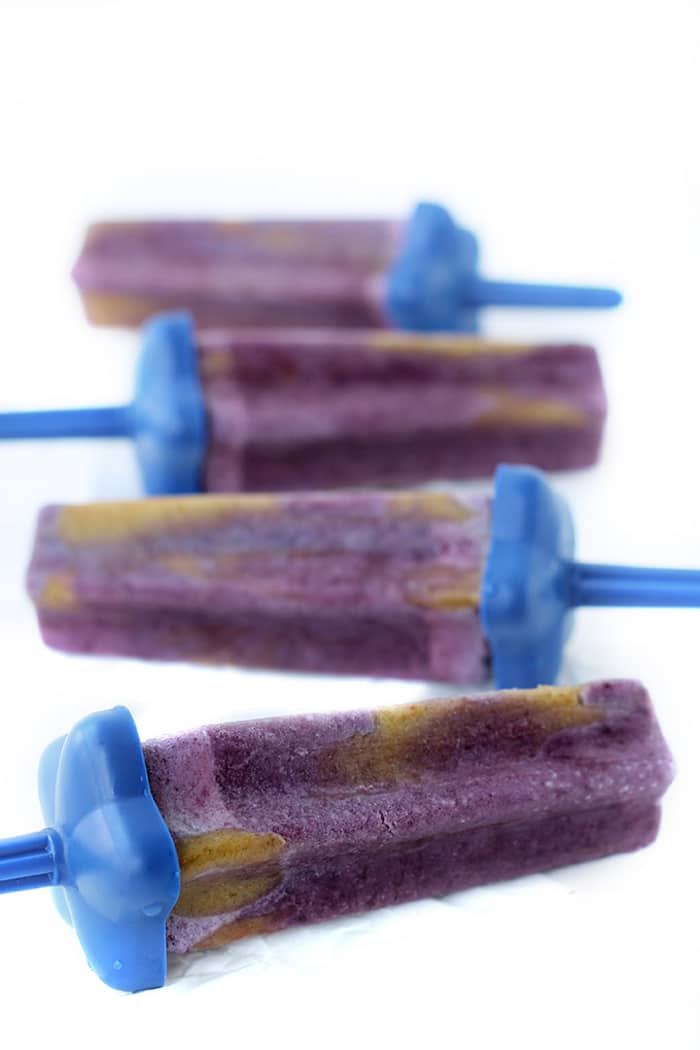 121 Calories, 8.5 g Total Fat, 11.1 g Carbohydrate, 1.2 g Fibre, 1 g Protein
These yummy popsicles take the beloved salted caramel combination to another level with the freshness of summer blueberries! They are gluten-free, vegan, paleo, sugar-free friendly and come in at only 121 calories each!
The Lean Green Bean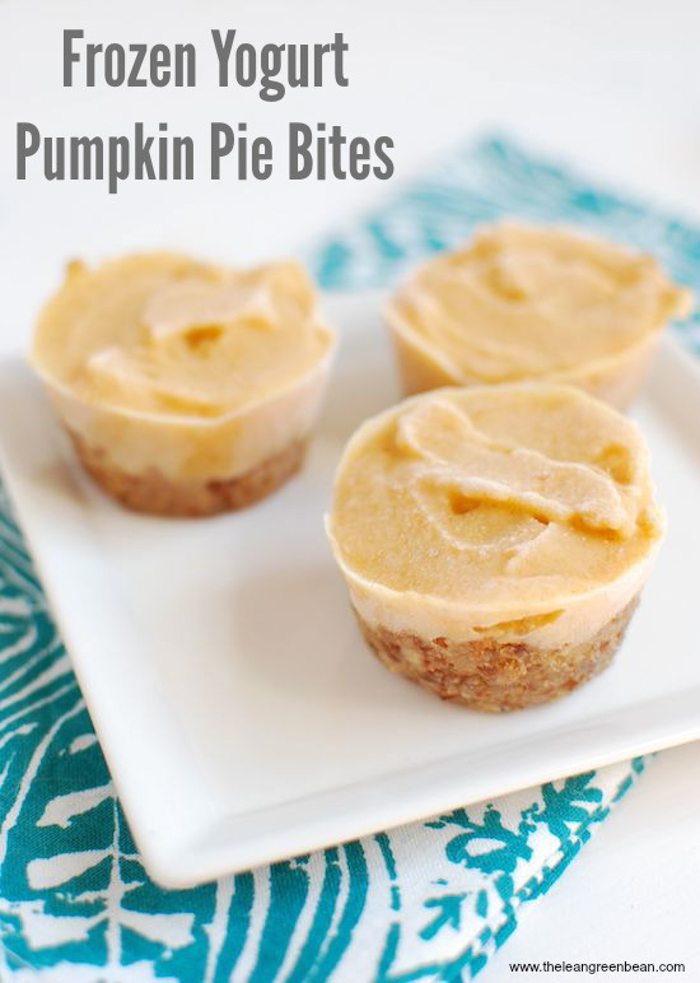 113 Calories, 4.7 g Total Fat, 16 g Carbohydrate, 2.2 g Fibre, 3.3 g Protein
A summertime spin on pumpkin pie made with frozen yogurt and nuts? Tell me more! These pumpkin pie bites are low-calorie and pack in 2 grams of fibre and 3 g of protein each. Go on, have another one of these healthy desserts.
The Little Epicurean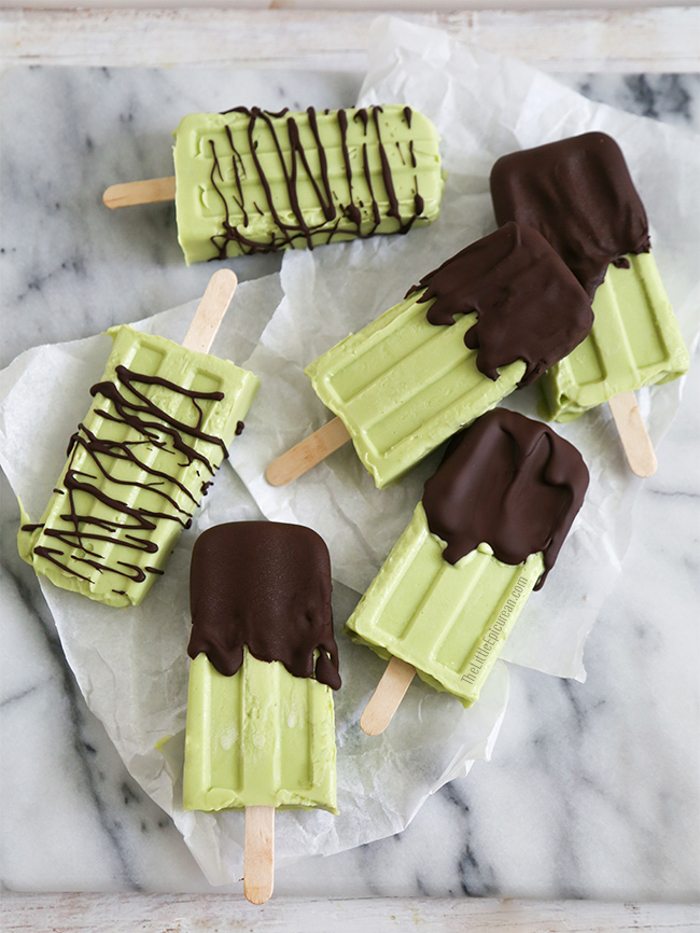 211 Calories, 14.5 g Total Fat, 17.9 g Carbohydrate, 6.2 g Fibre, 4.7 g Protein
This delicious, low calorie frozen treat uses only 5 ingredients and is sure to satisfy every sweet tooth with the creamy goodness of avocado and richness of dark chocolate.
The Organic Dietitian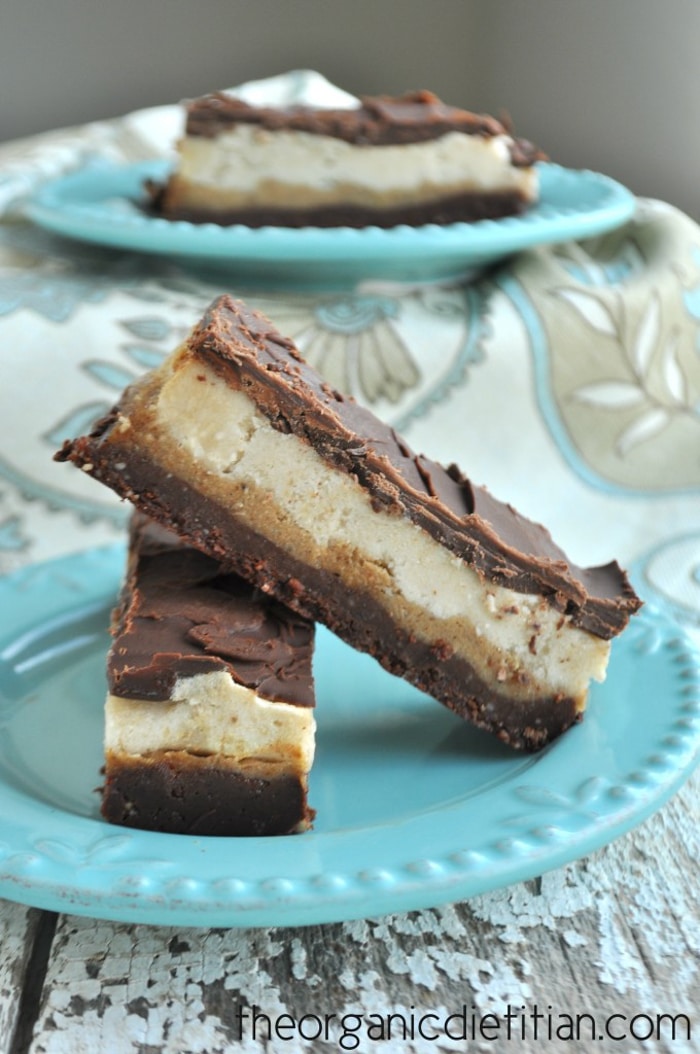 436 Calories, 22.1 g Total Fat, 66.1 g Carbohydrate, 9 g Fibre, 5.2 g Protein
This healthy ice cream cake combines mouth-watering layers of chocolate, peanut butter, and banana with a whopping 9 grams of fibre per slice. Created by Sara Korzeniewski, registered dietitian, this recipe takes the cake!
What's your go to summer dessert? Leave me a comment below and I will make a healthier version of it!
Contribution by AK Nutrition Student: Katie Brunke
Updated on October 4th, 2021