These house-made dried apples, pears and bananas make the perfect low calorie snack to keep you full between meals.
You've seen me dehydrate before like in my recipe for olive "soil" in a "garden" dip (don't know what I'm talking about,
check it out
). Well, if you read the blog post you'd see what a pain in the ass it ended up being. I didn't sleep because I was anxious about the oven being on all night, and it took about 24 hours. Yep. Actually. But after that, I really wanted to make dehydrator dried fruit.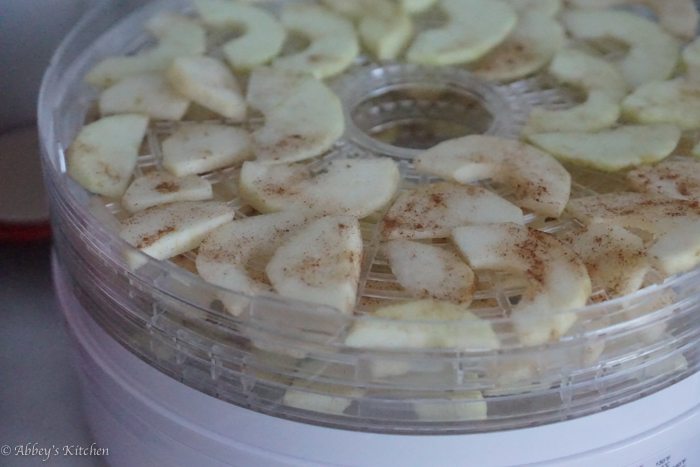 So for Christmas this past year, I put a dehydrator on my list. I didn't really think anyone was going to get it for me, but apparently, Santa came through! Apparently he's looking for more than milk and cookies next year. And apparently I would be making my dried fruit.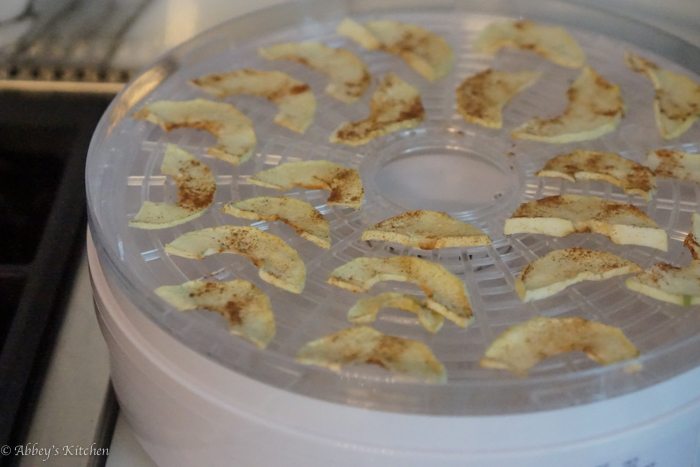 I have been playing with my dehydrator quite a bit these days and love how easily it makes healthy, delicious work or school snacks. This would also be fantastic all on its own, or mixed with some toasted nuts and coconut for a refrigerator-free snack.
Here are some tips I learned with the dehydrator (though every machine may differ) that will make your dehydrator dried fruit even better.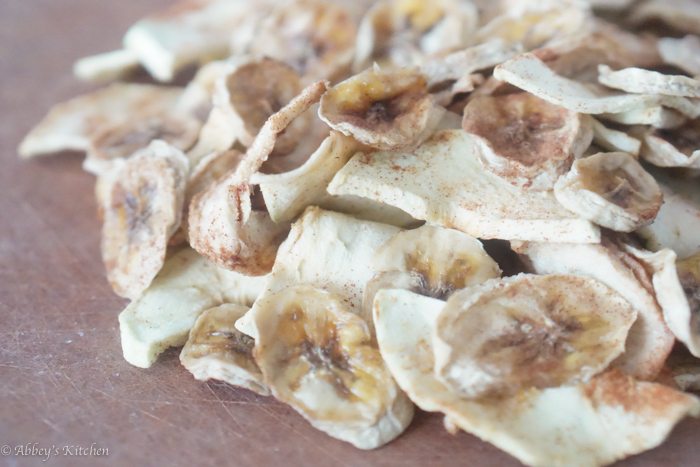 Dried Fruit Tips
1) The thinner you slice, the more crispy bits you'll get in your dried fruit or you'll just get to your desired doneness faster. I recommend about 1/4"
2) Ripe bananas take the longest- about twice as long as the apple and pear. I'm not sure why, but I think it was because I used really ripe (almost at the end of their life) bananas. This made them super delicious though, so I didn't mind the wait.
3) Separate the different fruits on different layers in case one is done before the others, you can just remove it while the rest continue to become dried fruit.
4) I added a sprinkle of cinnamon to my fruit before baking, but you can easily leave them plain or add whatever seasonings you'd like. I would like to actually try adding salt to my green apple because that's my fiancé's favourite snack.
5) I liked my dried fruit a bit chewy so that is reflected in the temperature and time I am recommending below. If you prefer a more crisp chip like texture, then you may want to play with increasing the temperature and/or time.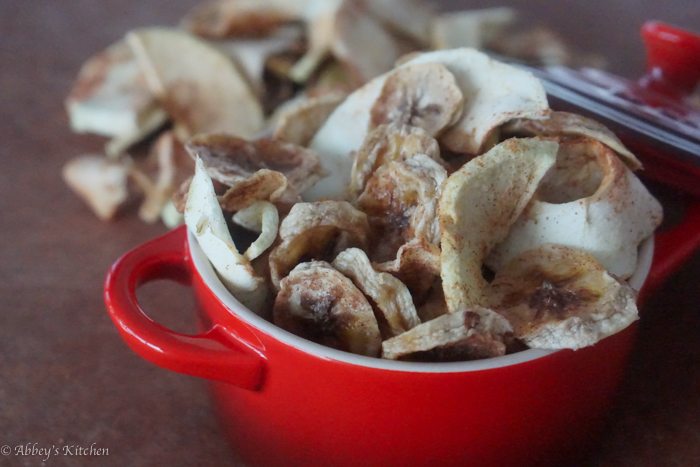 Nailed the dried fruit, now hopefully in the next few months- I will be sharing my thoughts on beef jerky!! Stay tuned!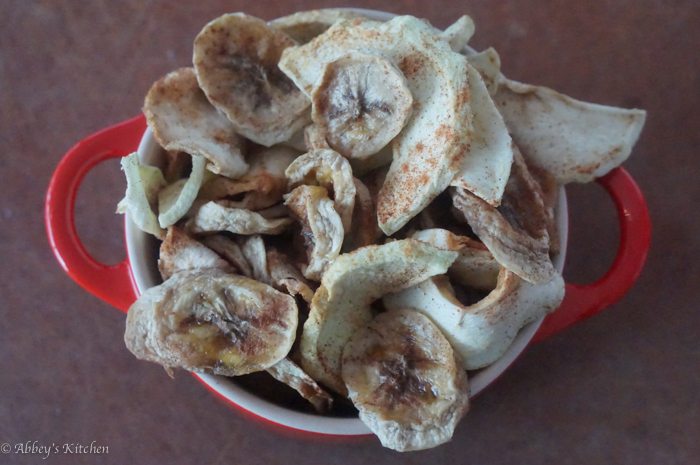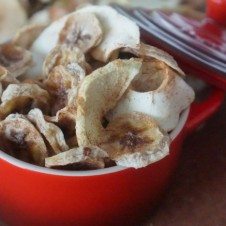 Home-made Dried Apples, Pears & Bananas
These house-made dried apples, pears and bananas make the perfect low calorie snack to keep you full between meals.
Print
Pin
Rate
Ingredients
3

bananas

sliced 1/4" thick

2

Granny Smith apples

peeled and sliced 1/4" thick

2

Pears

peeled and sliced 1/4" thick
Instructions
Position the fruit on different drying racks not touching eachother.

Dry for the recommended amount of time based on your dehydrator. Mine is the Salton VitaPro, so I dehydrated at 130-140F for 12 hours for the pear and apple, or 18 hours for the banana. Enjoy!
Nutrition