This gluten free Gingerbread cake with figs makes a delicious dairy free edible holiday gift that any host or hostess will love!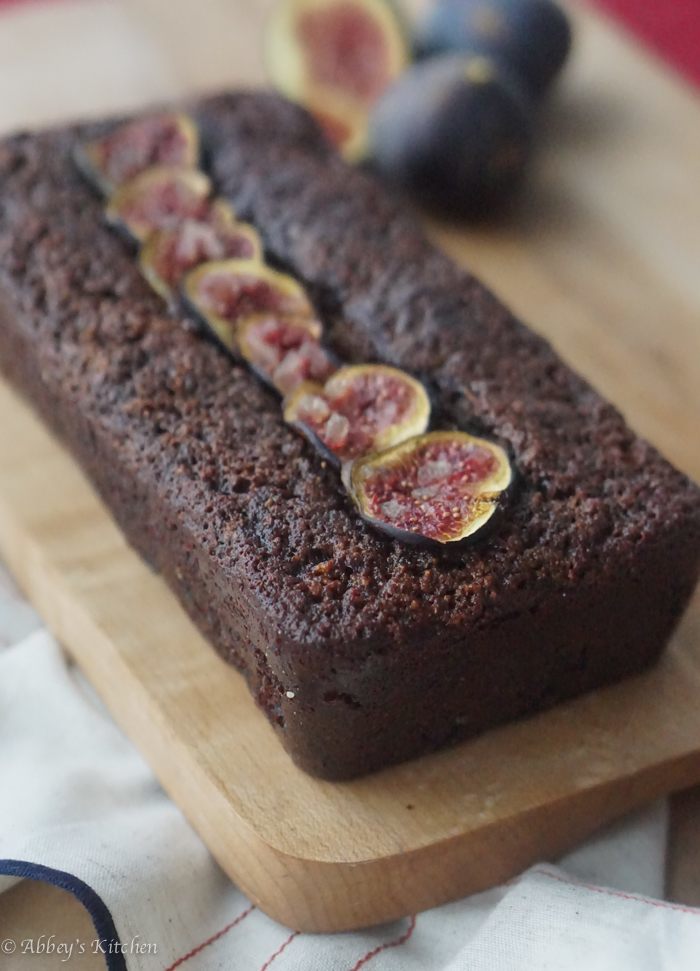 The Making of an Amazing Gluten Free Gingerbread Cake
Sad childhood confession: I never really grew up with gingerbread cake at the holidays, nevermind gluten free gingerbread cake.Growing up, my mom wasn't much of a baker. Actually, she wasn't much of anything in the kitchen, but she has other fantastic attributes so we can forgive her for that. Anyway, what she did do really well was make a mean banana loaf. No chocolate, no nuts, just so many sweet bananas that it was so moist it nearly fell apart. That's how you know you've got a killer banana bread.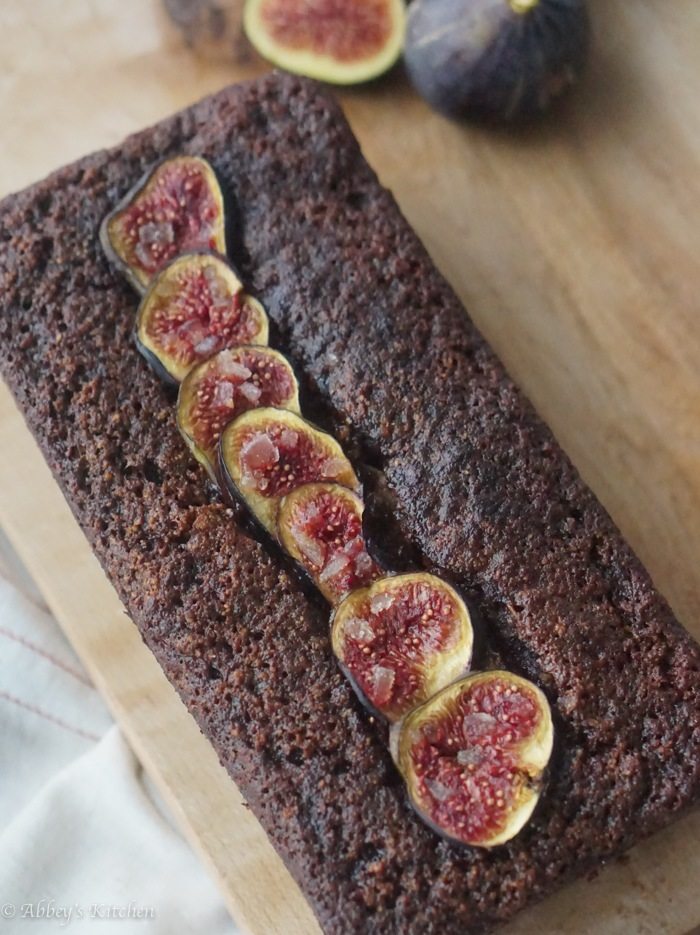 With the giving season upon us, this month's Recipe Redux was all about creative quick breads. I wanted to come up with a loaf cake that had that same moist, sweet flavour as my beloved banana, but with a bit of a holiday edge. Of course, I was thinking about gluten free gingerbread cake.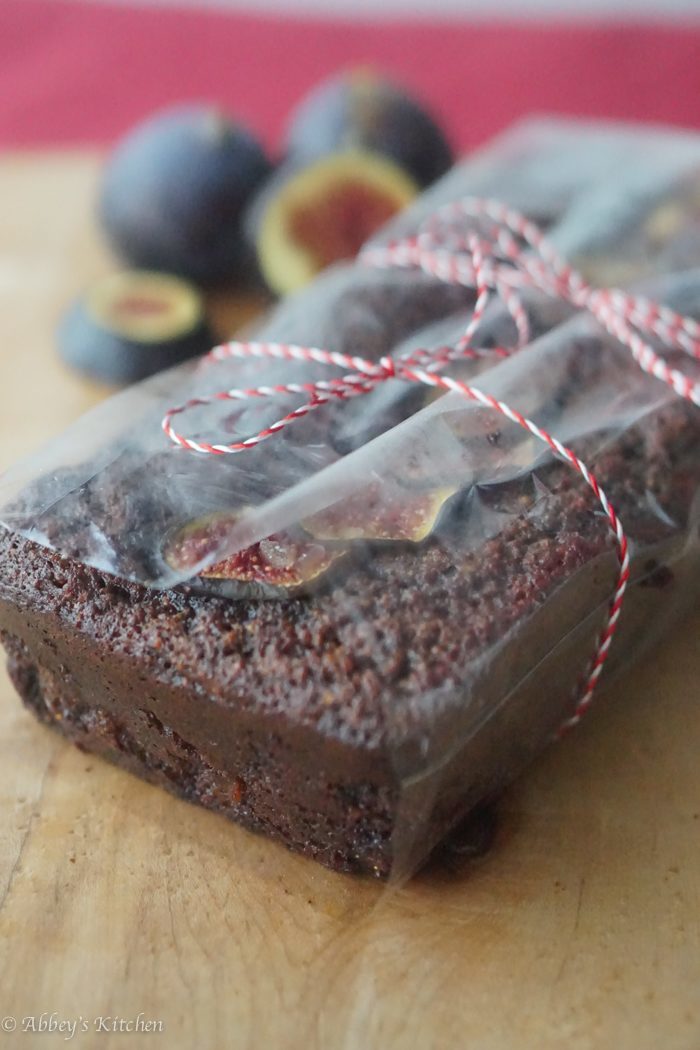 Immediately my mind went to the classic Christmas carol lyric, "now bring us a figgy pudding and bring it here now!" Pretty bossy, if you ask me, but I guess when I need dessert, I need it.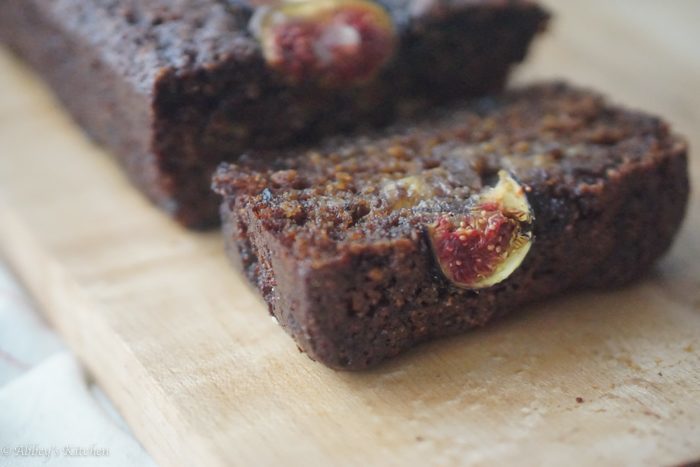 Anyway, I never knew for sure what a figgy pudding was, but I imagined it would be sticky (like toffee pudding), packed with holiday spices, sweet, and have some figs in it, obviously. OMG that plus gingerbread AND gluten free? Sticky Figgy Gluten Free Gingerbread Cake.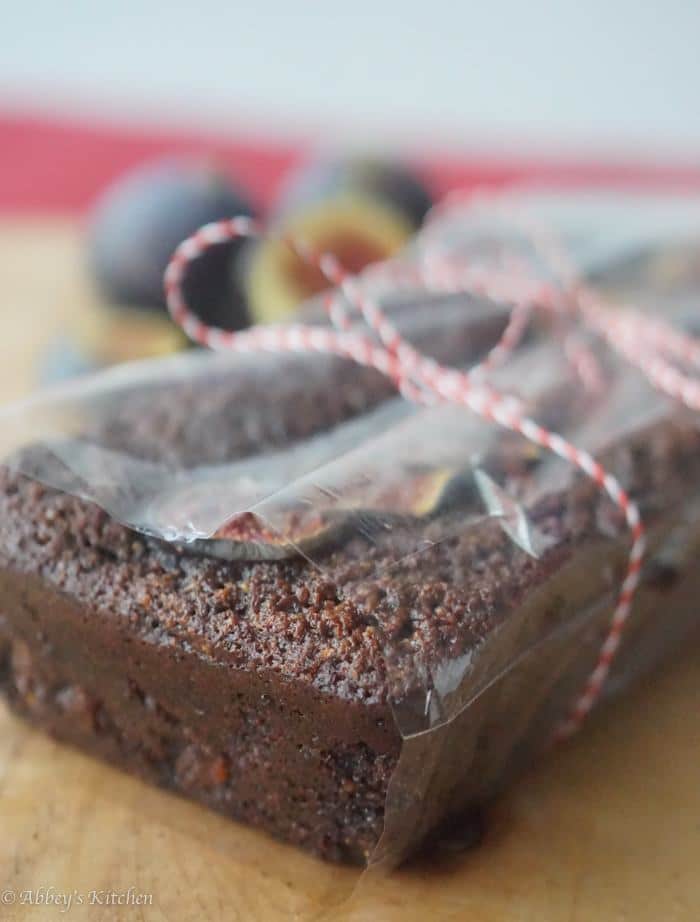 So this gluten free gingerbread cake recipe really brings all of that together AND makes it gluten free, dairy free and better for you. I used a ripe banana to replace some of the sugar, a combination of almond flour and oats in place of the refined stuff, coconut oil instead of butter, and lots of baking spices. The result is a loaf cake so moist, so flavourful, so addictive, you may second guess your idea of gifting these to friends and family.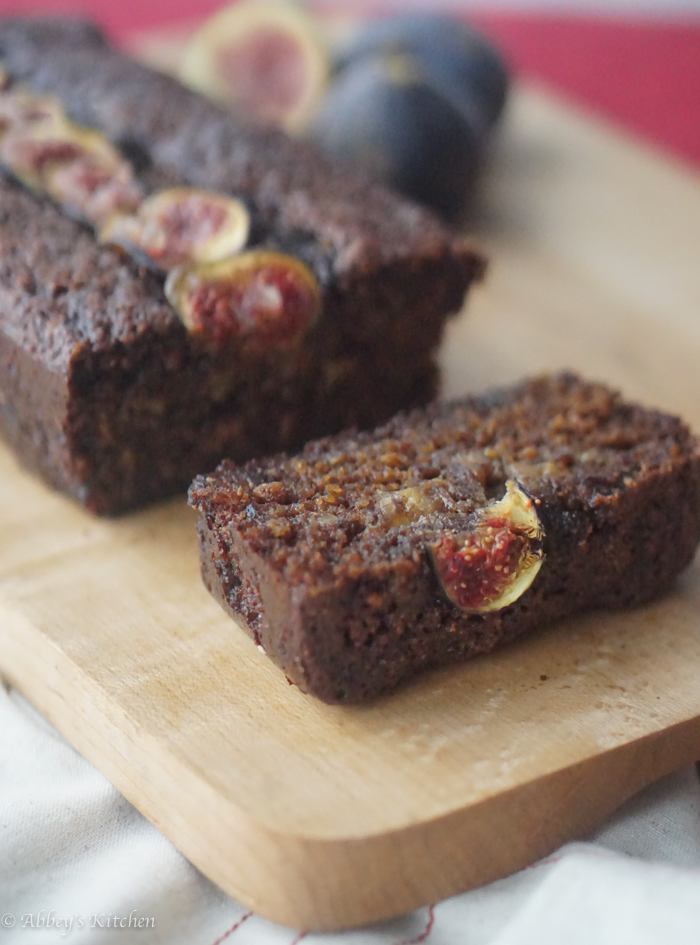 My advice? Make two batches of gluten free gingerbread cake – one for you to enjoy, and another to wrap up as a delicious and healthy holiday treat. It stays surprisingly moist for several days, so I wouldn't worry too much about making it ahead and not getting it to your loved ones right away.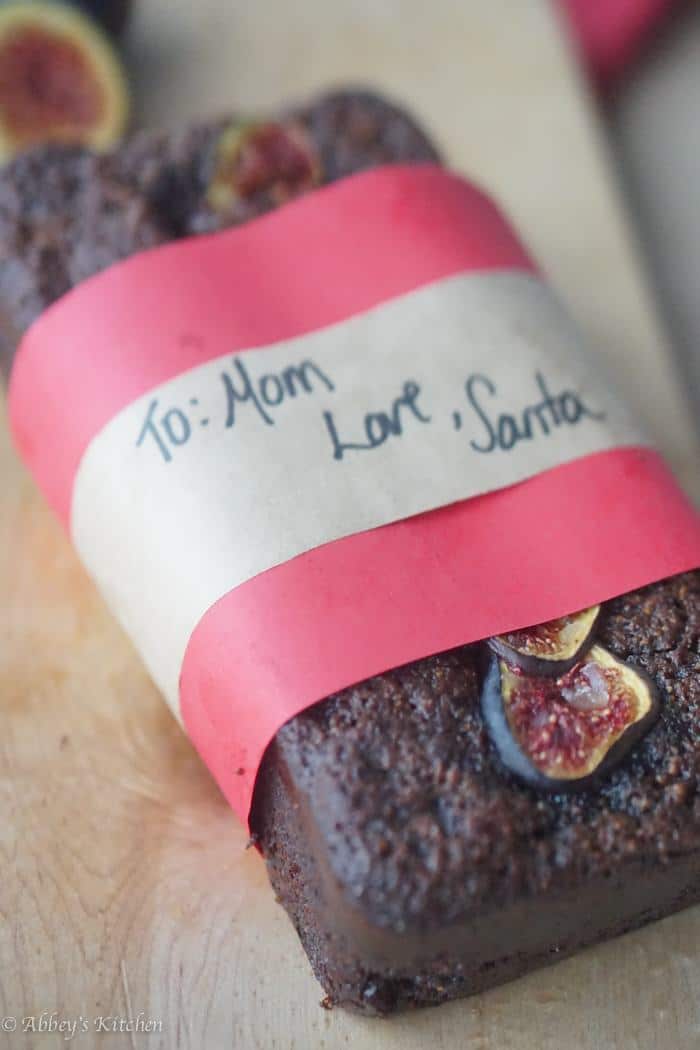 Love gluten free gingerbread cake?
Want more yummy and creative quick bread ideas for your edible gift giving?
Check out this amazing group of delicious treats from fellow dietitians!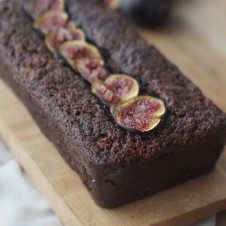 Gluten Free Gingerbread Cake with Figs
This gluten free Gingerbread cake with figs makes a delicious dairy free edible holiday gift that any host or hostess will love!
Print
Pin
Rate
Instructions
Preheat your oven to 350 F.

Whisk together the molasses, banana, eggs, vanilla, and coconut oil. Set aside.

In a separate bowl, mix together the almond flour, gluten free oats, baking soda, cinnamon, ginger, nutmeg, cloves and salt.

Make a well in the dry ingredients, and gradually mix the liquid ingredients in. Add in the chopped dried figs and stir until well combined.

Pour into a greased or parchment lined loaf pan (about 5x9 inches) or an ungreased silicon loaf pan set on top of a baking sheet. Bake for 25 minutes.

After 25 minutes, remove from the oven and make a row of the sliced figs down the centre of the loaf and sprinkle the figs with the candied ginger. Bake for an additional 18-22 minutes until a skewer inserted into the centre comes out moist but not wet, and the loaf doesn't jiggle when moved. Allow to cool to room temperature, then carefully remove from the pan, slice and enjoy.
Nutrition
Updated on November 7th, 2017