Brunch doesn't have to mean decadent pancakes topped with some icing-syrup hybrid with a side of bacon-wrapped-sausages and deep-fried potatoes with not a lone vegetable in sight. Brunch can actually be a great opportunity to get in some serious nutrition in the morning- and yep, that means getting in your leafy greens. Now, I know a lot of you are probably feeling queasy at the thought of eating a salad first thing in the morning (especially if said Brunch is following a boozy night), but when you work it in with eggs and cheese into a healthy low carb quiche – I can assure you, everyone will be having a good time.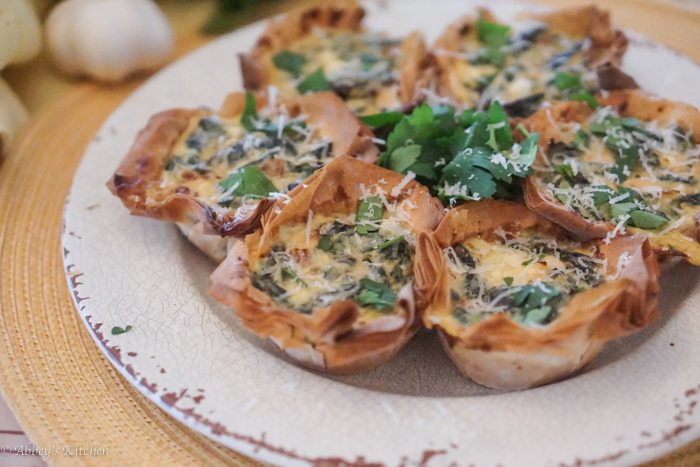 Most store bought or restaurant quiches are loaded with fat and calories- just one slice can pack around 500 calories and 30 grams of fat! No thanks. I'd rather have bacon and pancakes. We can make a low carb quiche that anyone will love.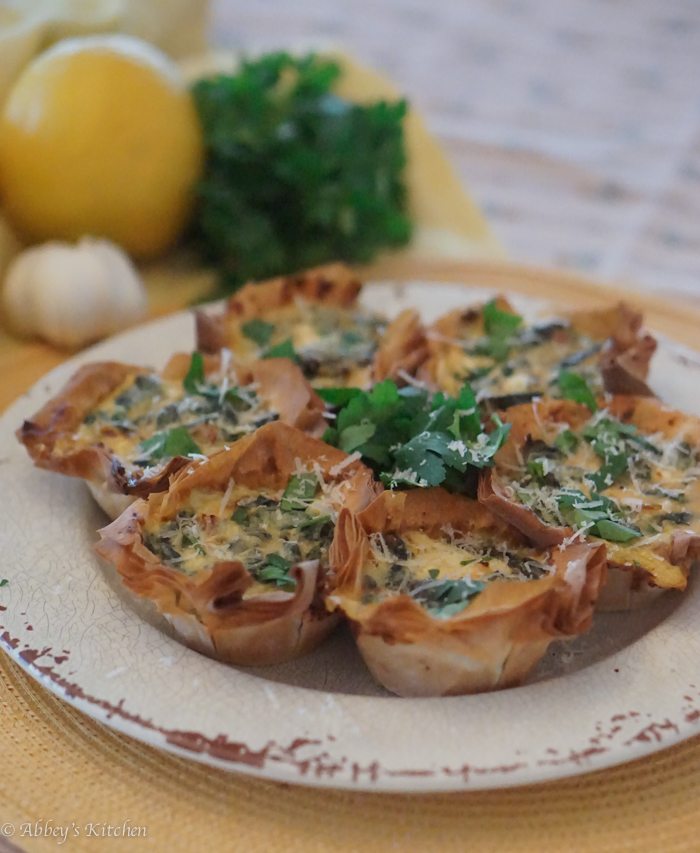 How to Make Egg-Cellent Low Carb Quiche
I lightened things up in my low carb quiche by packing mine full of fibre and folate rich Swiss Chard, using light phyllo crust instead of pie pastry, and adding cottage cheese to the mix. Now, I know what you're thinking, "Ew! Cottage Cheese? Baked?" Yes, folks, it works. Cottage cheese is loaded with protein – about 28 grams per cup!! By pureeing it in a blender or food processor and mixing it with delicious Parmigiano cheese, you end up with a creamy full-bodied texture the carry the Swiss Chard and fluffy eggs.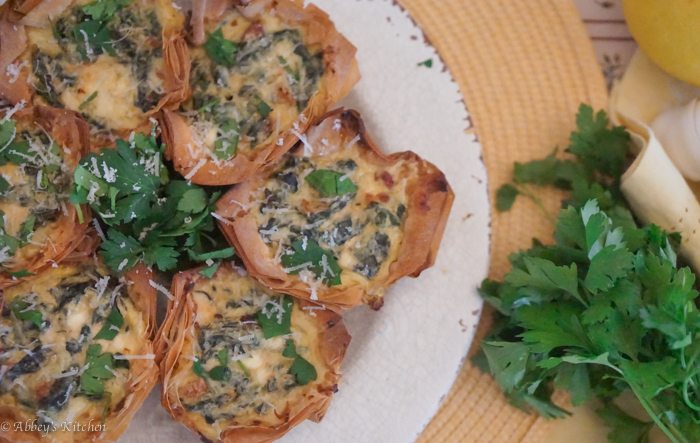 These are great for adding to a brunch spread and are also totally hand-holdable, so you can whip up a large batch, pop them in the fridge and have a healthy weekday breakfast on the fly.
Do you have a recipe for low carb quiche? What are your favourite quiche ingredients? Leave me a comment below!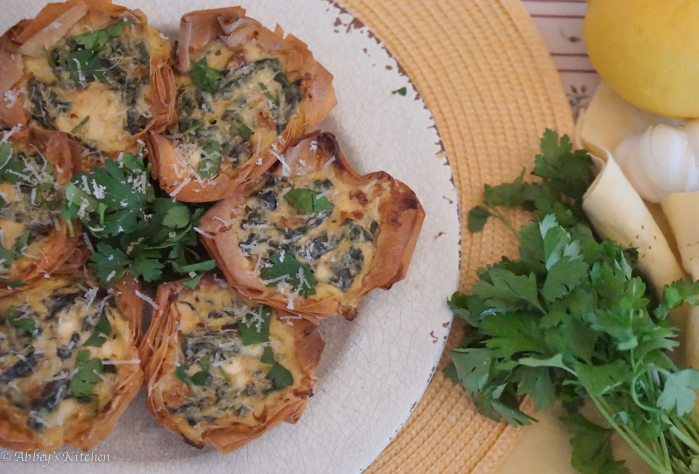 Low Carb Quiche with Cheesy Swiss Chard & Phyllo Crust
Servings:
3
people (2 cups each)
I lightened things up in my low carb quiche by packing mine full of fibre and folate rich Swiss Chard, using light phyllo crust instead of pie pastry, and adding cottage cheese to the mix.
Ingredients
1

tsp

olive oil

1

clove

garlic

minced

10

cups

Swiss Chard leaves

ribs removed, finely chopped

3/4

cup

low fat Cottage Cheese

1/2

cup

Italian Parmigiano Reggiano cheese

finely shredded, plus more for garnish

3

tbsp

sundried tomatoes

rehydrated and finely minced

2

large eggs

beaten

1

tsp

lemon zest

Salt and pepper

to taste

1

tbsp

olive oil

3

sheets

frozen phyllo pastry

thawed

Parsley

for serving

Hot Sauce

for serving
Instructions
Preheat oven to 400 F, lightly grease a muffin tin, and put it in the oven while the oven warms up.

In a large nonstick skillet, heat the olive oil over medium heat. Add in the garlic and sauté until fragrant, about 1 minute. Add in the Swiss Chard leaves and 1/4 cup of water. Cook over medium heat until well wilted and significantly reduced in volume, about 5 minutes. Remove from heat to a medium bowl.

Meanwhile, in a small food processer, puree the cottage cheese with the Parimigiano Reggiano cheese until the cottage cheese loses its curd-like texture.

Add the cheese, rehydrated sundried tomatoes, lemon zest, and salt and pepper, to taste to the chard. Then add in the beaten eggs and mix until well combined.

Cut the three sheets of phyllo in half down the middle. Lightly brush a little olive oil onto each square, then fold it in half, brush a bit more on, then fold again to yield a slightly rectangular square. Press into the muffin tin and trim the excess. Repeat with all 6 pieces.

Fill the phyllo with the cheese and Swiss Chard mixture and top with a light sprinkling of extra Parmigiano Reggiano. Bake for about 20 minutes, until the filling feels set, the phyllo edges are brown and the bottom of the phyllo is light brown.

Serve with finely chopped parsley and hot sauce, if desired.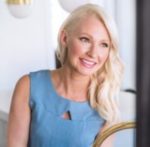 Abbey Sharp is a Registered Dietitian, an avid food writer and blogger, a cookbook author and the founder of Abbey's Kitchen Inc.