Jamie Oliver's pork buns were definitely worth sharing. They're tender, meaty, juicy and addictive.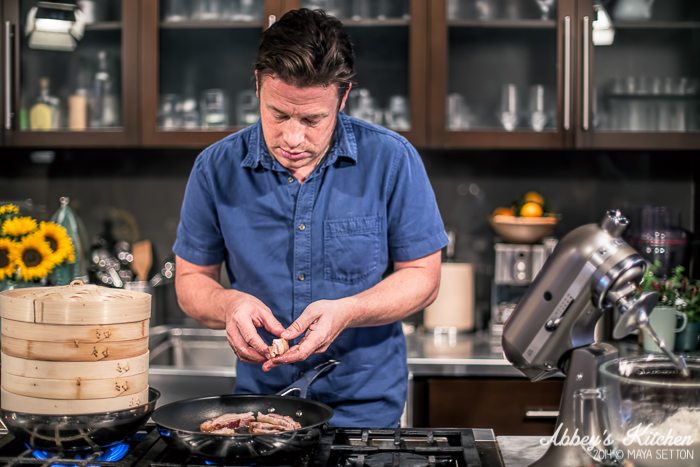 We all have our celebrity crushes and one of mine has always been the UK sweetheart, Jamie Oliver. I met Jamie once last year when he popped by Chatelaine and was thrilled when I heard he was in town again to promote the launch of Sobeys Better Food Fund.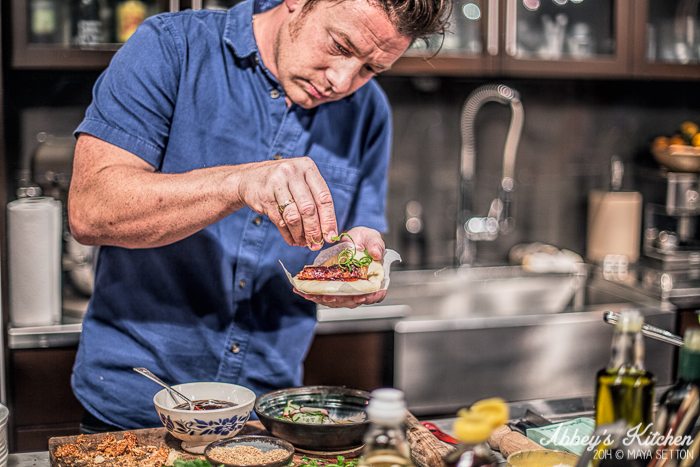 This innovative program is focusing on promoting food literacy and teaching Canadian students proper food skills, with a whopping $500,000 going towards the development of a new program called Home Cook Heroes.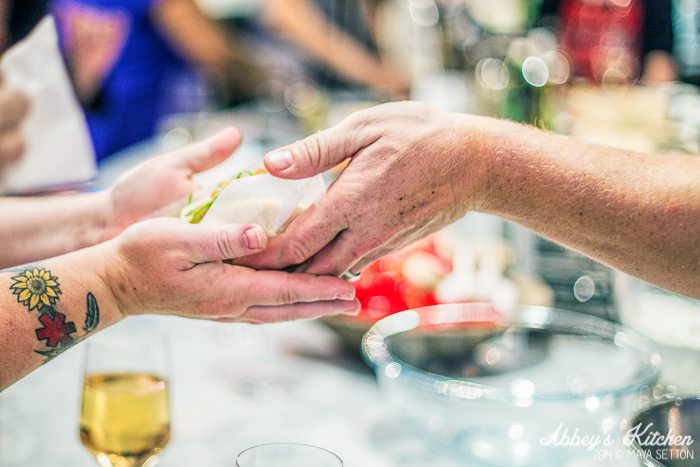 To celebrate, Cirillo's Culinary Academy hosted a cooking class in which Jamie Oliver (yes, we're on a first name basis now) and a small group of foodies gathered to make some irresistible pork buns.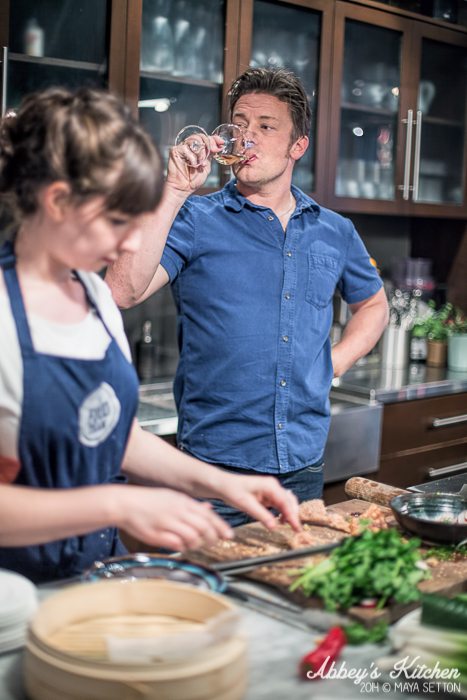 For some of the Jamie Oliver fans / attendees, a golden ticket to the class was the winning prize in the Sobey's Better Lunchbox challenge. If you didn't hear about this fun contest, people from all over Canada had to tweet and instagram their lunch creations for a chance to get cozy in the kitchen with the English hunk.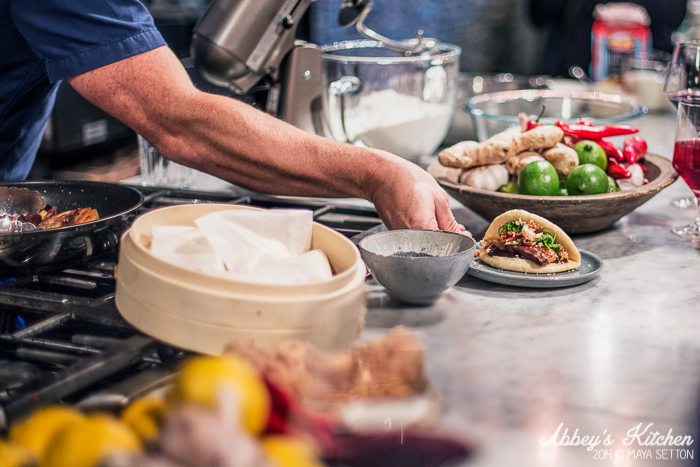 Hm, should I name the winners or will it send you all into a jealous stalker rage? I'm trusting you, here folks.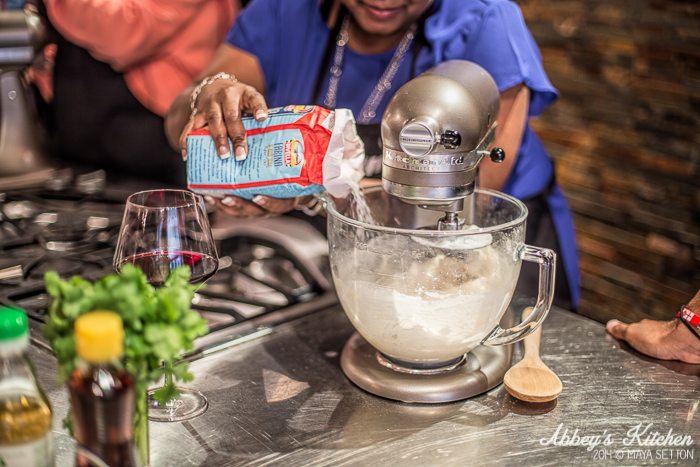 Congrats to: Cathy Dawson from Ontario (Better Sides), Terri Stevens from Nova Scotia (Better Sides – employee), Missy Searl from Nova Scotia (Better Lunchbox) and Brandy Reeves from Nova Scotia (Better Lunchbox – employee)!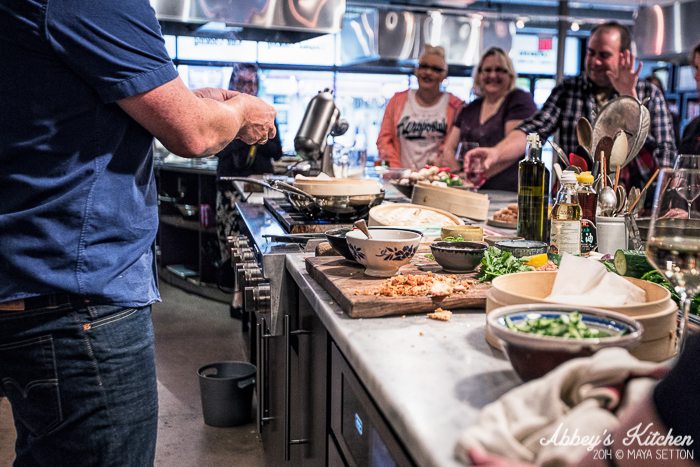 Well, as you know, Jamie has always been a huge supporter of cooking at home whilst not sacrificing things like taste or comfort.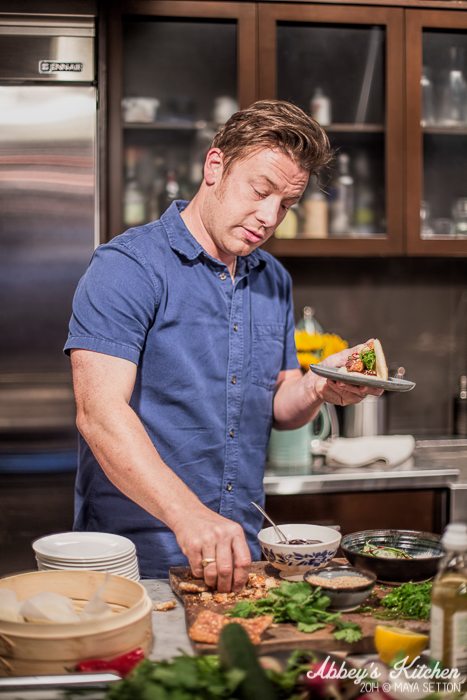 Being healthy to Jamie means being in control of what goes into your meals and I can't help be totally agree. This philosophy aligns perfectly with Sobeys mission, so I think he's a perfect fit for the new educational program. Case in point, Jamie Oliver's pork buns recipe.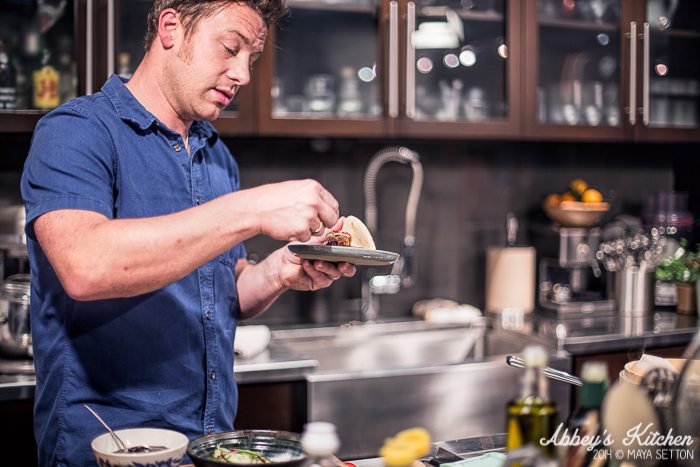 All this talk about Jamie Oliver is making me…. well, hungry. Take a look at this recipe below for his Irresistible Pork Buns out of his latest book Jamie Oliver's Comfort Food.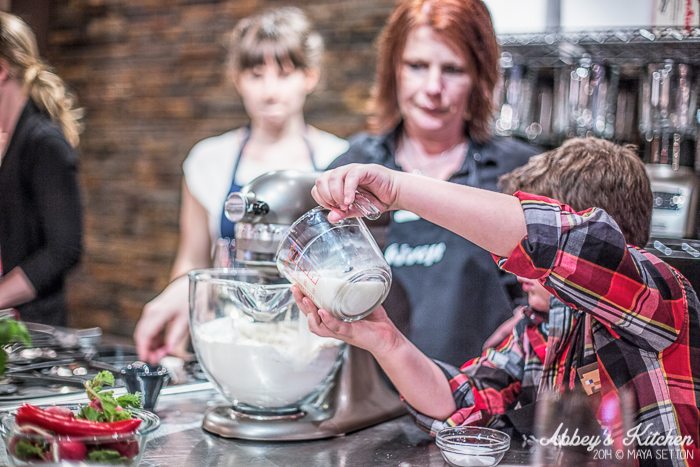 I got the book at home and can tell you I will surely be busting out a bunch of these at home.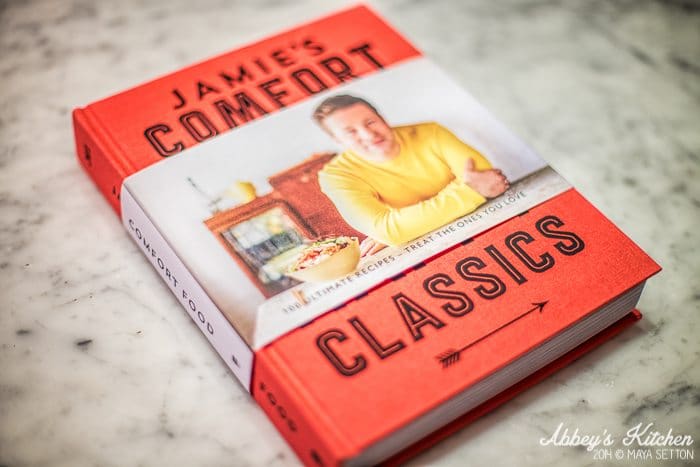 For more information on Jamie's #BetterFoodForAll challenge, read about it here! Who knows- you could be hanging out with Jamie next!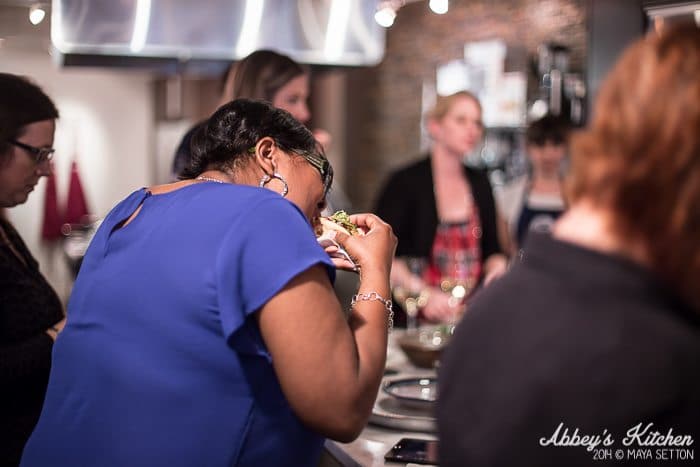 Jamie Oliver's Pork Buns Recipe
Omg. These are really good- and surprisingly easy to make too. If you've never tried making pork buns from scratch, try Jamie Oliver's pork buns and get ready to die and go to heaven.
Contribution by AK Taster Maya Setton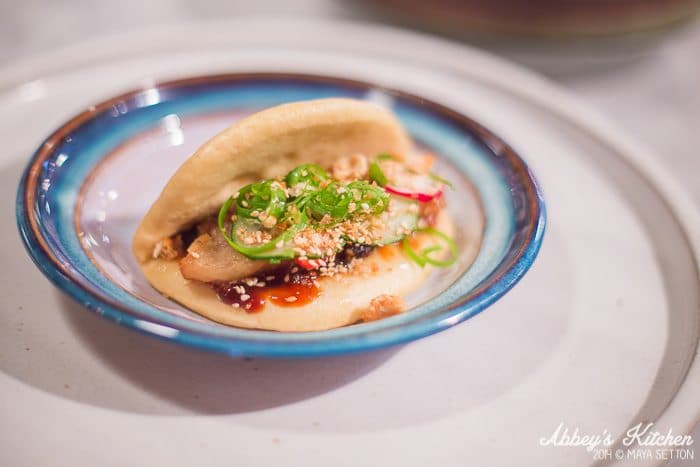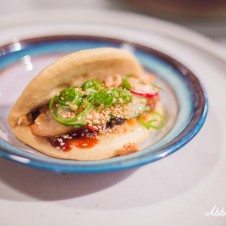 Jamie Oliver's Irresistible Pork Buns
Jamie Oliver's pork buns were definitely worth sharing. They're tender, meaty, juicy and addictive.
Print
Pin
Rate
Ingredients
Pork
2 1/2

lbs

pork belly

bone out

Sesame oil

Superfine sugar
Buns
1 2/3

cups

reduced fat milk

2%

3

tablespoons

unsalted butter

at room temperature

4 3/4

cups

good-quality Tipo 00 flour

plus extra for dusting

1

tablespoon

heaping superfine sugar

1/4

oz

package of active dry yeast

1

teaspoon

heaping each baking powder

baking soda
Pickles and Assembly items
1

English cucumber

1

bunch of radishes

2

teaspoons

superfine sugar

6

tablespoons

rice wine vinegar

1

tablespoon

heaping sesame seeds

4

scallions

8

springs of fresh cilantro

1

fresh red chile

Hoisin sauce
Instructions
Pork
Start cooking the pork a day ahead. Preheat the oven to 275 F. Carefully remove the pork skin from the belly and pop into the fridge. In a large roasting pan, rub the belly with sesame oil and seasoning with salt and sugar. Cover with aluminum foil and cook for 5 hours, then remove, cool and refrigerate in the same pan overnight.
Buns
The next day, by hand or by electric mixer, combine all of the bun ingredients with 1 teaspoon of salt, then knead for 10 minutes. Place in a bowl, cover with plastic wrap and proof for 1 hour. Knock the dough back and divide into 20 equal pieces. Roll into smooth balls, place on a flour-dusted tray, cover with a damp kitchen towel and proof for another hour. One by one, with a rolling pin, roll the balls into 4 x 5 inch ovals. Lay an oiled chopstick across the middle like a hinge, fold the dough in half over the top and pull the chopstick out. Place each bun on a little rectangle of parchment paper in a bamboo steamer, in single layers, read to steam later.
Pickles and Assembly items
Preheat the oven to 465F. For the garnish bowls, make quick pickles by finely slicing cucumbers and radishes on a mandolin into separate bowls. Sprinkle each with 1/2 tsp of salt, then divide the sugar and vinegar between them. Toss and pop into the fridge until needed. Lightly toast the sesame seeds and decant into another bowl. Trim the scallions, then finely slice lengthwise and pop into a bowl of ice-cold water so they curl up. Pick the cilantro leaves. Finely slice the chile. Place the pork skin on a baking sheet, season and roast until puffy and cracked. Once cool, smash up.
Assembly
When you're ready to go, slice the pork 1/2 inch thick, then halve each slice, return it in a single layer to the sheet it was cooked on, and roast in the oven until golden, draining away the excess fat occasionally to help it crisp up. At the same time, steam the buns over a pan of simmering water for 8-10 minutes, or until fluffy. Scrunch and squeeze the pickles to get rid of the excess salty liquid, then transfer to clean bowls. Take everything to the table with a bottle of hoisin and let everyone build their own.
Nutrition
Disclaimer: The preceding experience was complimentary, however, all opinions are genuine.