La Carnita Opening Remarks:
-Owned by Andrew Richmond (a designer turned taco-legend), La Carnita arguably started our city's long-standing obsession with tacos and is certainly showing no signs of slowing down. It's hard to believe it's been only three years since La Carnita first "popped up" with their street-food themed taco op, garnering massive buzz (and lines) at popular local food events like the Toronto Underground Market (TUM). As one of the most celebrated "TUMAlum", they have successfully opened up a brick and mortar location at College and Palmerston (the now hottest eating corner in the city), launched their sister restaurant Home of the Brave, and have now successfully spread their Mexican love Eastward with La Carnita Riverside.
-We had heard whispers of an east-side La Carnita more then a year ago, when Andrew told media he was planning to open in the Beach. But after those plans fell through due to licensing regulations, he found a new spot in the old Rasputin Vodka Bar at 780 Queen St. E. Obviously, I was pretty jazzed as I spend a lot of time in the East end, and I'm starting to get tired of always schlepping west for a good meal.
-Well after months of renovations, I was invited to celebrate the soft opening with some of my favourite Toronto chefs- Andrew Richmond and Jonathon Hamilton. Unfortunately, the day before, I got news the space wouldn't be ready so I had to put my inaugural visit off until I got home from California. Thankfully, it was well worth the wait.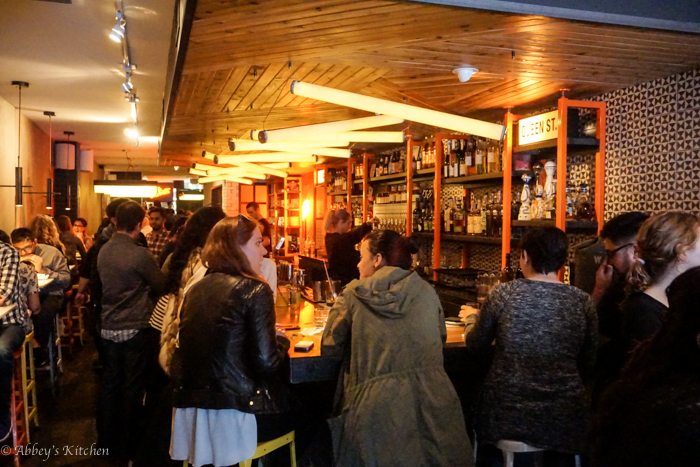 La Carnita Ambiance:
-If you've been to the original location, you will quickly recognize the vibe. It's loud, full to it's 80-seat capacity at 7:30 on a Friday night, and features the classic "underground" La Carnita aesthetic. There is a range of mis-matched textures and colours peppered strategically throughout the space. From the exposed filament bulbs zigzagging above the bar, to the iconic Neon light sign, to the street-art inspired murals along the walls- there's certainly no shortage of details to catch your attention. While the general vibe and aesthetic seems fairly familiar to College St. regulars, what's definitely different is the clientele. Sure, you'll find the bar and the bar stool tables in the window occupied by young East-End hipsters, and the larger tables packed with rowdy 20-something groups, but there are also a fair number of young families with kids there, as well. Makes perfect sense to me- a) this is a traditionally family-friendly area, and b) what kid wouldn't like a messy cob of corn, a cheese-topped taco and a cookie-crusted paleta for dessert? This is one place that can easily appeal to both adult and kid palates without too much fuss on either end.
Service:
-Service was really friendly and efficient throughout our 1 1/2 hour visit. If you're in a rush (or if you have kids on board), LC is always a good bet because the menu is short and the kitchen just keeps pumping plates out.
-I also appreciated that despite the place being absolutely slammed, our server always came by to replenish and pour water, and remove soiled cutlery and plates.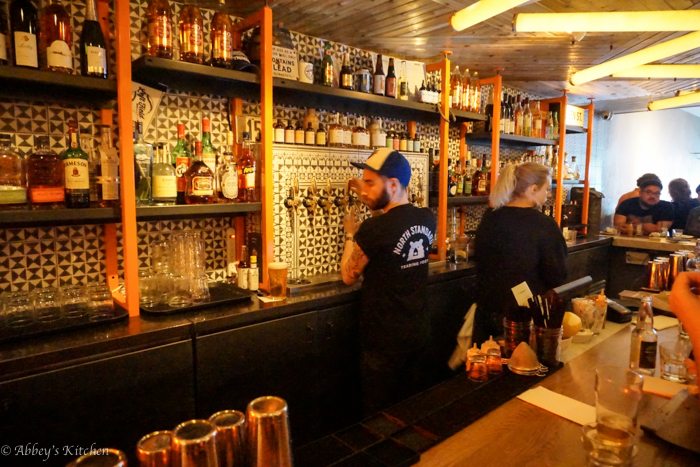 Drink:
-From what I recall, La Carnita Riverside's drink menu looks at least similar to the original location, offering up Mexican-themed cocktails, beer, wine and lots of tequila. They have 8 cocktails (three of which are Cheladas based on beer or cider) each priced very reasonably between $9-12, as well as 9 craft local beers on tap ($7), another 9 in cans or bottles ($7-14) and 4 options for wine ($10). Unless you're bad ass, of course, and want to splurge on their $150 "Baller Champagne".
Carnita Margarita ($12)
2oz Tromba Blanco, Lime Juice, Agave Nectar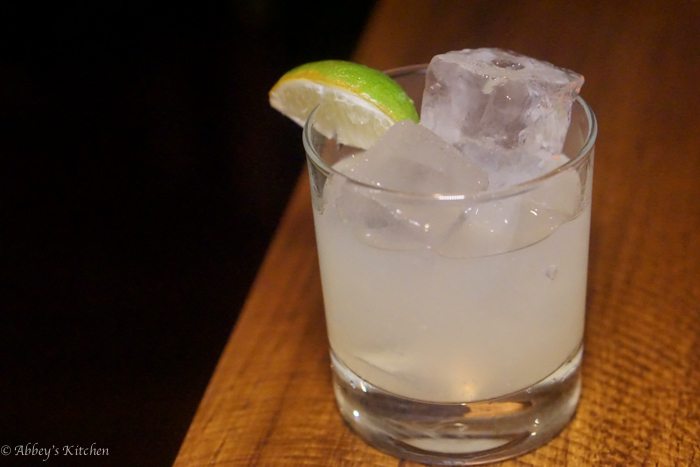 Simple and easy drinking- why mess with a perfect thing?
Who Shot Ya? ($12)
2 oz Bulleit Bourbon, Hibiscus Grenadine, Ginger Syrup, Lemon Juice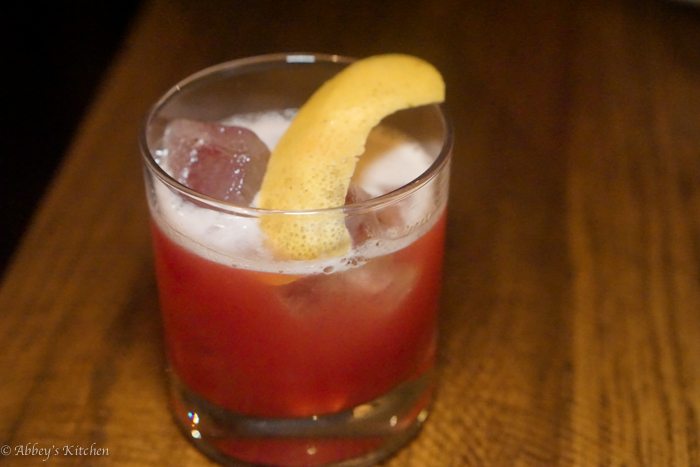 Floral with a delicate zing from the ginger- a great sipper for the warmer months ahead.
So Fresh & So Clean (Clean) ($12)
2 oz Dillons Gin, Pineapple Jalapeno Syrup, Cucumber, Mint, Lime Juice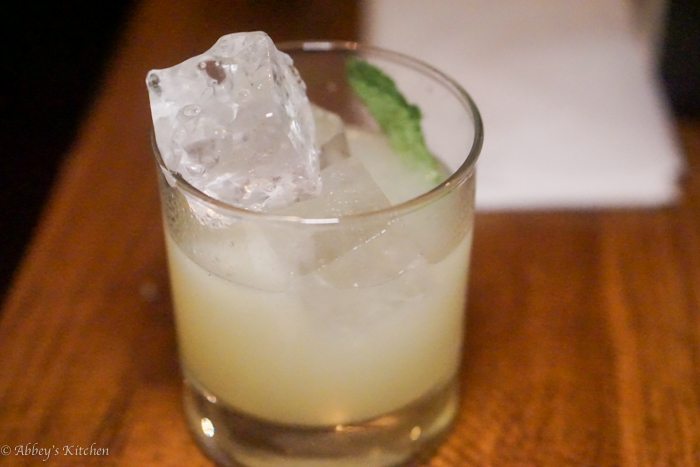 This was my favourite of the bunch- it had a nice balance of sweet, heat, and acidity with the refreshing addition of cucumber and mint.
Dieu De Ciel Rosee D'Hibiscus ($9)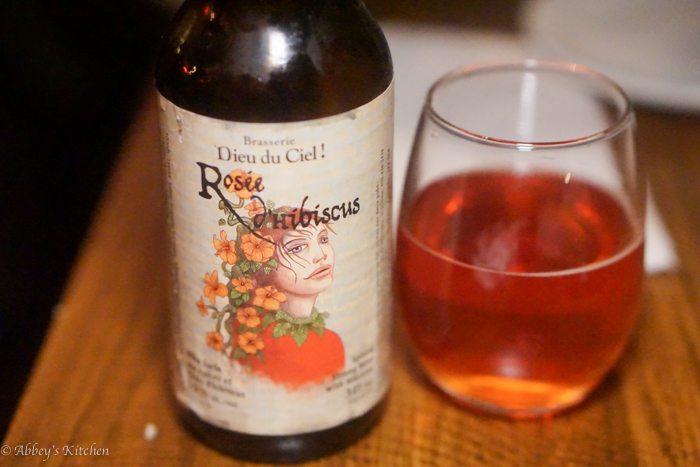 Floral, easy drinking but not sweet- a nice beer if you dislike bold hoppy flavours.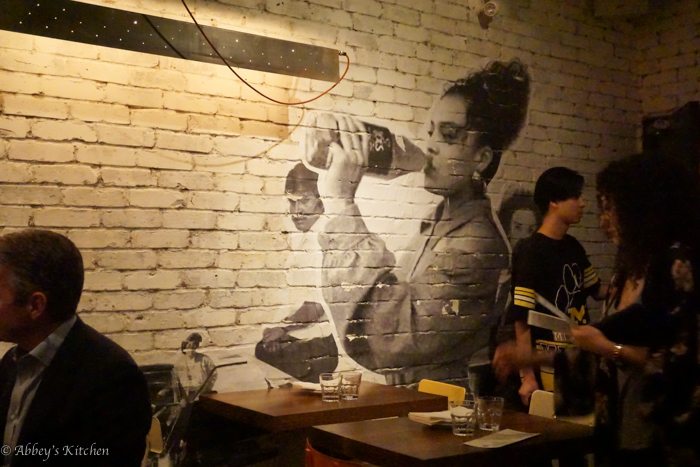 La Carnita Food:
-Food-wise Chef Jonathan Hamilton has kept the main menu the same as their original location, but you can expect different daily specials between the two. That means there are 6 starters, 6 tacos, one daily special, and a selection of tasty desserts. Everything can and should be shared (except if you get a cod taco, you'll want to eat that alone) as dishes tend to come out sporadically whenever they're ready.
Mexican Street Corn ($8.5)
Crema, Queso Anejo, Arbol & Ancho Chili Powder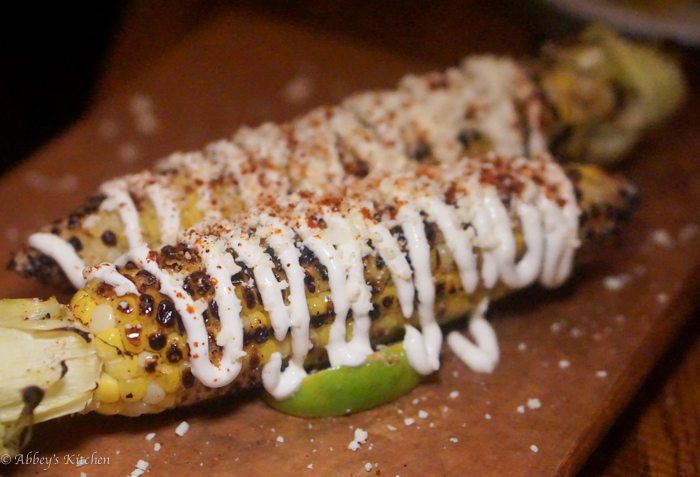 You cannot come to LC without ordering this corn. Even if it were a first date and I was trying to be all lady like, I would be willing to risk things "not working out" and ordering this dish despite its obvious messy-face-factor. I mean, come on. Luscious tangy crema, salty cheese, spicy pepper, bright lime and sweet caramelized corn- Lordy, it's a beautiful thing.
Mexican Meatballs ($9)
Ancho & Guajillo Chili, Queso Fresco, Crema, Cilantro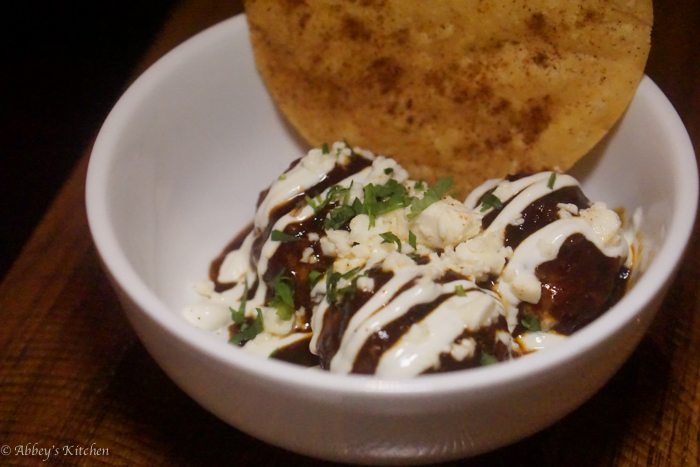 Moist and tender, these meatballs were coated in a rich thick sweet spicy sauce, and then loaded up with salty cheese and crema to cut the heat. Yes, please.
Barbacoa Pork Ribs ($14)
Honey Habanero Ribs, Mexican Crema, Cilantro, Hickory Sticks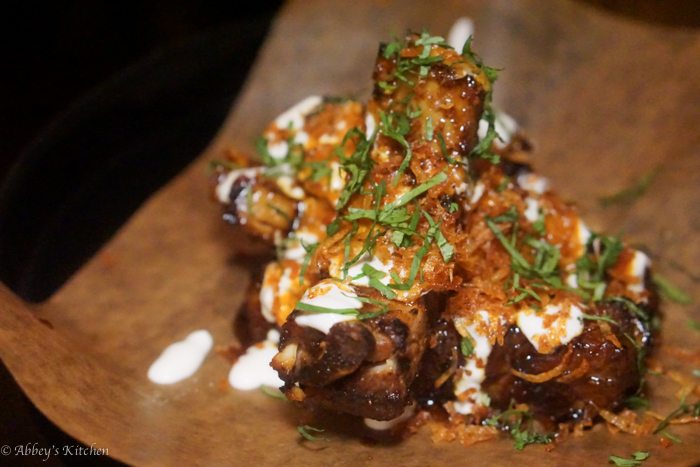 I don't think I've had these before but they were hands down my favourite bite of the night. That sauce? Addictive. And with smoky crispy salty hickory sticks on top? Yikes. Best to order a few of these for the table.
In Cod We Trust ($4.75)
Cod, Voltron Sauce, Lime Crema, Pickled Red Cabbage, Green Apple, Cilantro
This has always been my favourite LC taco, and at Riverside, it did not disappoint. Light crispy battered cod with lots of bright bold flavours from the pickled cabbage, apples and crema, but it's that legendary Voltron sauce (a mixture of cumin, cinnamon, tamari and chili) that makes this a winner every time.
Beef Cheek ($4.75)
Ancho Braised Beef, Lime Avocado, Green Cabbage, Pickled Jalapeno, Crispy Shallots, Queso Anejo, Charred Pepper Sauce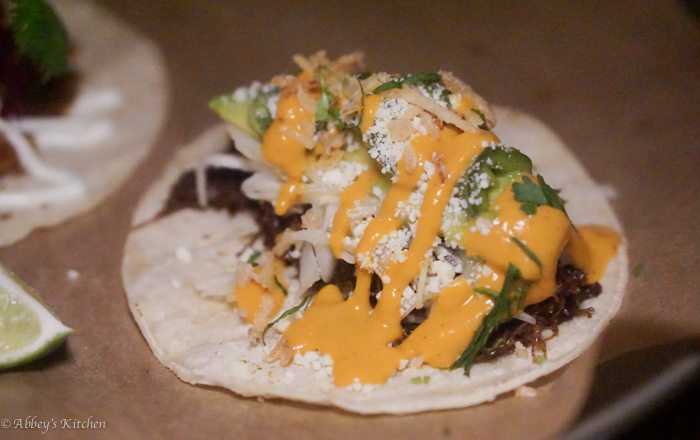 Another classic LC taco. Smoky rich beef with a healthy serving of creamy avocado and lots of spicy jalapenos on top. Solid.
Tres Leche Cake ($7)
Sponge Cake Soaked in Three Milks with Charred Pineapple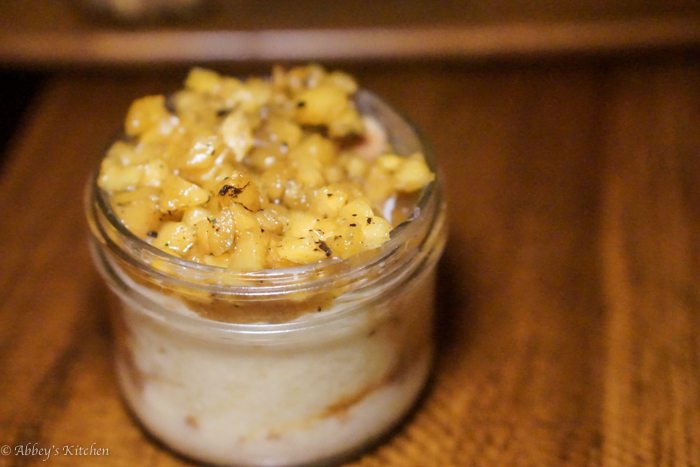 I'm obsessed with tres leche cake and while I meant to share this with my fiancé, ultimately it didn't happen. I started into the moist, sweet milk soaked sponge with the tangy caramelized pineapple on top- and y'all know, there was no stopping after that.
Chocolate Peanut Butter ($4)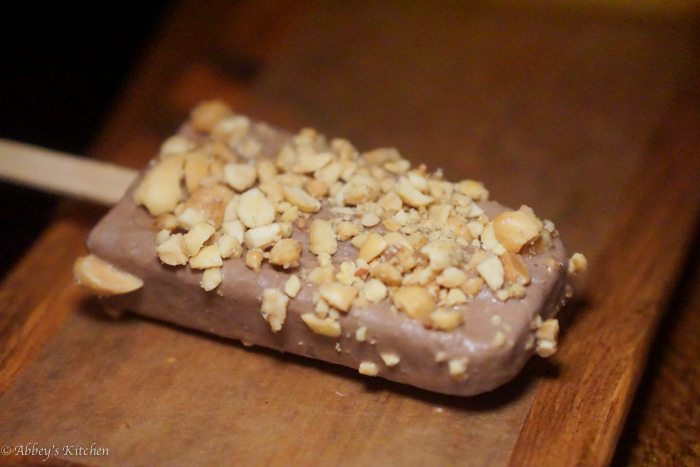 You can't come to LC without trying one of Sasha Bogin's iconic paletas, which have earned her a soon-to-open sister-business, Sweet Jesus. And if you like the classic combo of PB & Chocolate, this is the popsicle for you. I actually had a dream about this that night. It was a bad dream. I dreamt that I was doing a sponsored TV segment for the almond board and I including this paleta in it, and afterwards, flipped out at my gaffe for including peanuts in an almond segment. I actually woke up really distraught over how I would explain this to my client. Anyway, the moral of the story is that this paleta is really good and you should get one.
Apple Cider ($4)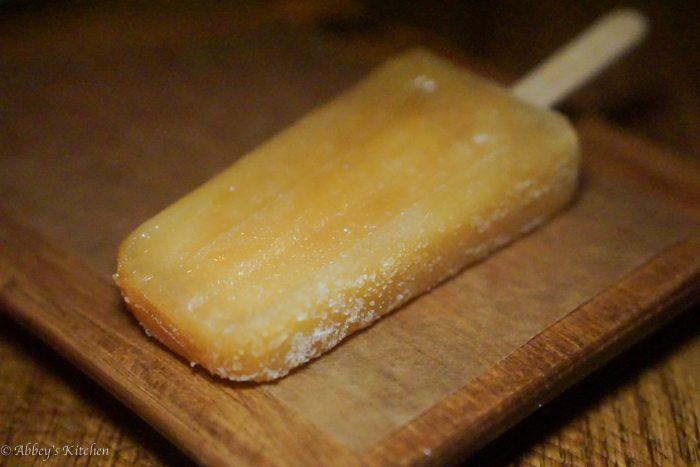 No dreams about this one (my fiancé ate most of it so…) but it was still really refreshing and delish. This would be a good pick if you just want something sweet to end off a big meal but don't want to get into anything too heavy or rich.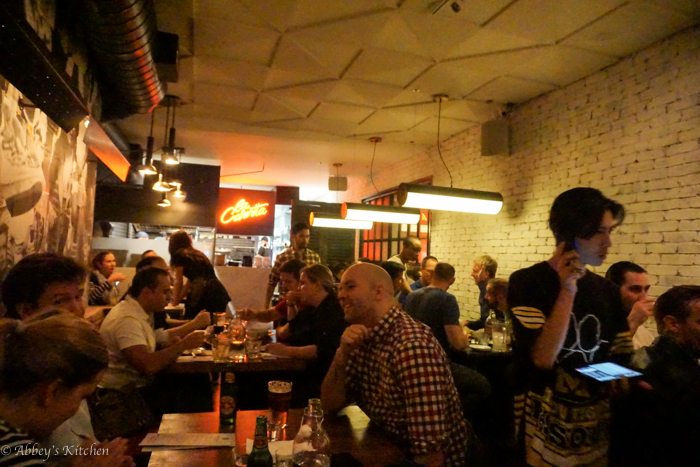 La Carnita Closing Remarks:
-For 3 cocktails, 1 beer, and all of the above food, the bill came to about $130 including tax and tip- very reasonable for a great meal with two drinks each. Actually, while I wasn't totally sure how the family-friendly Riverside neighbourhood would take to La Carnita's hipster vibe, I've now have seen first hand just how successful this place is going to be (and already is). This place is only a month into service and is already easily one of the busiest spots in the East End- I say the hype is truly well deserved.
-Taco fans should also keep their eyes and ears peeled for news of La Carnita's third location, which is currently in construction downtown at John and Adelaide. This location will apparently be different from the other two in that there will be two floors, lunch, and their sister-business, Sweet Jesus, serving wicked soft serve and espresso. I am obviously a massive fan of Sasha Bogin's paletas at LC and her wicked soft serve at Home of the Brave, so you know I'll be in there as soon as they clear the rubble and dust. La Carnita East is open from 5PM-11PM from Tuesday-Saturday and 5PM-10PM on Sundays and Mondays.
Updated on October 23rd, 2020