The sugar and cancer connection has been a question for quite some time. Type "cancer and…" into Google and the word "sugar" or "carbs" will inevitably pop up. It's a common belief that " sugar feeds cancer cells" and that you need to completely eliminate carbs from your diet to reduce your risk. So we wanted to attack this concept head on to look at what the research says. Does sugar feed cancer? Let's take a look.
Sugar Feeds Cancer?
Thanks to the internet's wide buffet of pseudoscience-peddling "experts", a lot of people believe that sugar feeds cancer. The main rationale is that sugar raises insulin levels and possibly other growth factors that may influence cancer cell growth. Many cancer cells have insulin receptors, which make them respond more than normal cells to insulin's ability to promote growth. So does that mean sugar feeds cancer? Let's look at the basics first.
What is Sugar?
When you hear the word "sugar", do you think about the sweet, white, powdery granules in your kitchen pantry? Or perhaps you think about gum drops, candies, doughnuts, desserts, and all sorts of sweet goodness?
The reality is, "sugar" is the same as the all-encompassing, umbrella-term "carbohydrates". Carbs include both "simple sugars" (monosaccharides: one glucose unit) and "complex carbohydrates" (polysaccharides: a chain of multiple glucose units) found in a wide variety of foods. The type of sweet, granular table sugar you might be very familiar with is a refined carbohydrate source from the sugar cane plant that is composed of sucrose. It's commonly used to sweeten juices, soft drinks, sauces, salad dressings, condiments and desserts. In contrast, complex carbs are found in foods like breads, pastas, grain products, and fruits and vegetables. Typically, complex carbs also come with beneficial fibres that help slow their digestion, reduce blood sugar spikes and keep you feeling satiated for longer.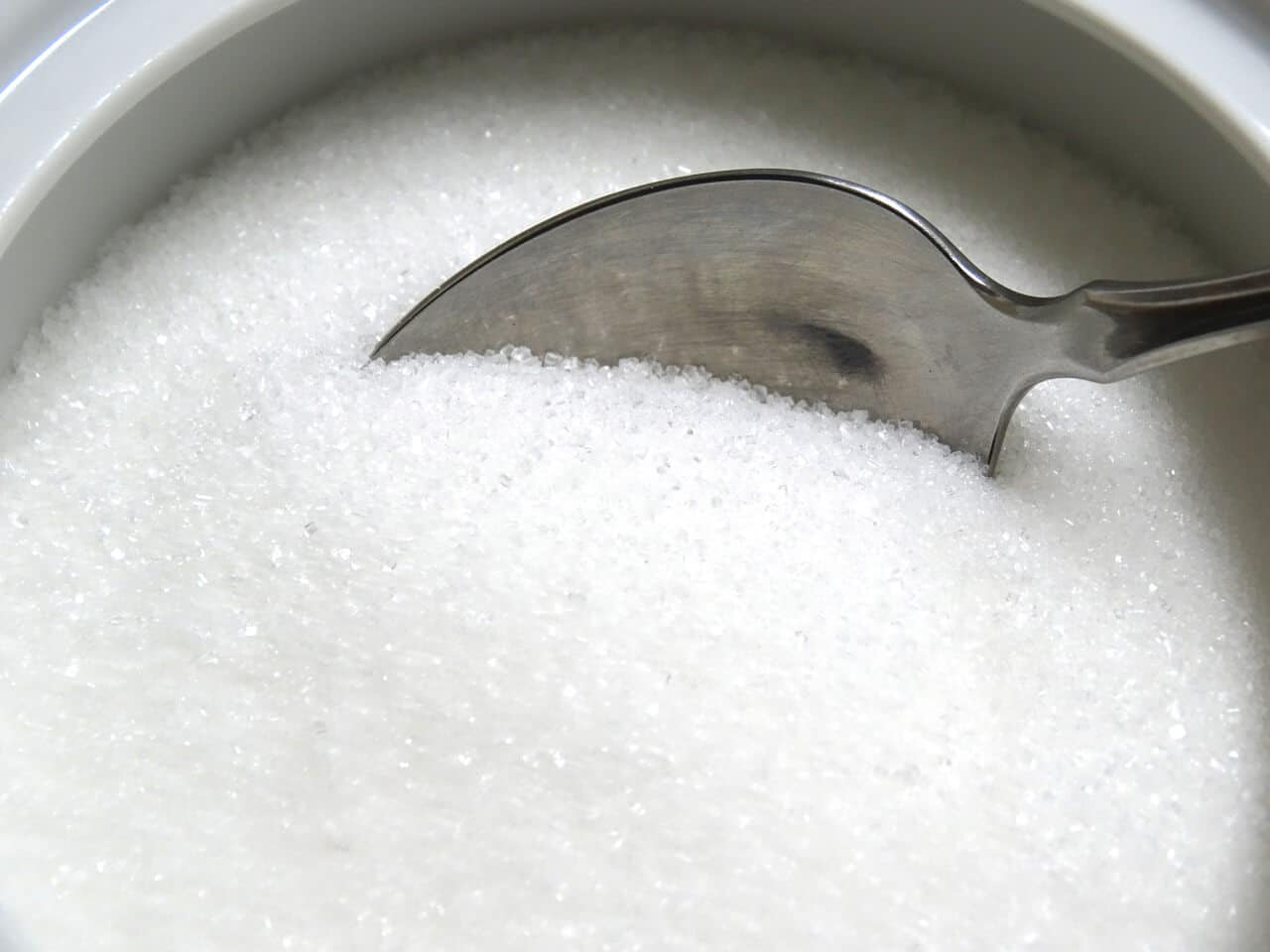 The Sugar and Insulin Connection
Carbs, either simple or complex, are our bodies preferred source of fuel. When we eat any kind of carb, it gets broken down to its simplest form (glucose) for our body, absorbed into the blood stream and raises your blood sugar levels. The pancreas responds by releasing a hormone called insulin which acts as a "key" that opens the "lock" of the cell, allowing for glucose in the blood to enter and be used by the cell for energy. I don't care what the bro at the gym says, carbs are super important! Even if you found a way to completely cut out carbs, your body will make glucose from other things you eat such as protein or fat, leading to potential malnutrition, muscle loss and slowed metabolism. That is definitely not what we want.
The problems come into play when you exceed your body's needs for carbs again and again and again. If we continually put stress on our pancreas to produce more and more insulin, either because we are consuming an excessive amount of sugar or because we have body fat that makes it hard for the insulin to reach the cells, we can end up in a state of insulin resistance. Insulin resistance (along with hyperinsulinemia and increased IGF – 1 /insulin-like growth factor-1 levels), are the hallmark traits of Type 2 Diabetes. The connection here is that epidemiological studies suggest that diabetes sometimes hand in hand with some types of cancer by potentially promoting the growth and development of tumours (here and here).
Sugar and Cancer – Pancreatic
A large meta-analysis examined the connection between sugar and pancreatic cancer, suggesting that high blood sugar and high insulin levels likely play a role in its development. When reviewing various cohort (planned) studies, there was no association found on the effect of diets high in total carbohydrates, sugar, or high glycemic index on risk of pancreatic cancer. Likewise, previous epidemiological studies have not been able to specify the exact types of carbohydrates (e.g. sucrose, fructose, glucose) linked to pancreatic cancer. However, the results of the 10 cohort studies analyzed have suggested that a high consumption of fructose (the type of sugar in fruit) may increase the risk of type 2 diabetes, obesity, insulin resistance and pancreatic cancer.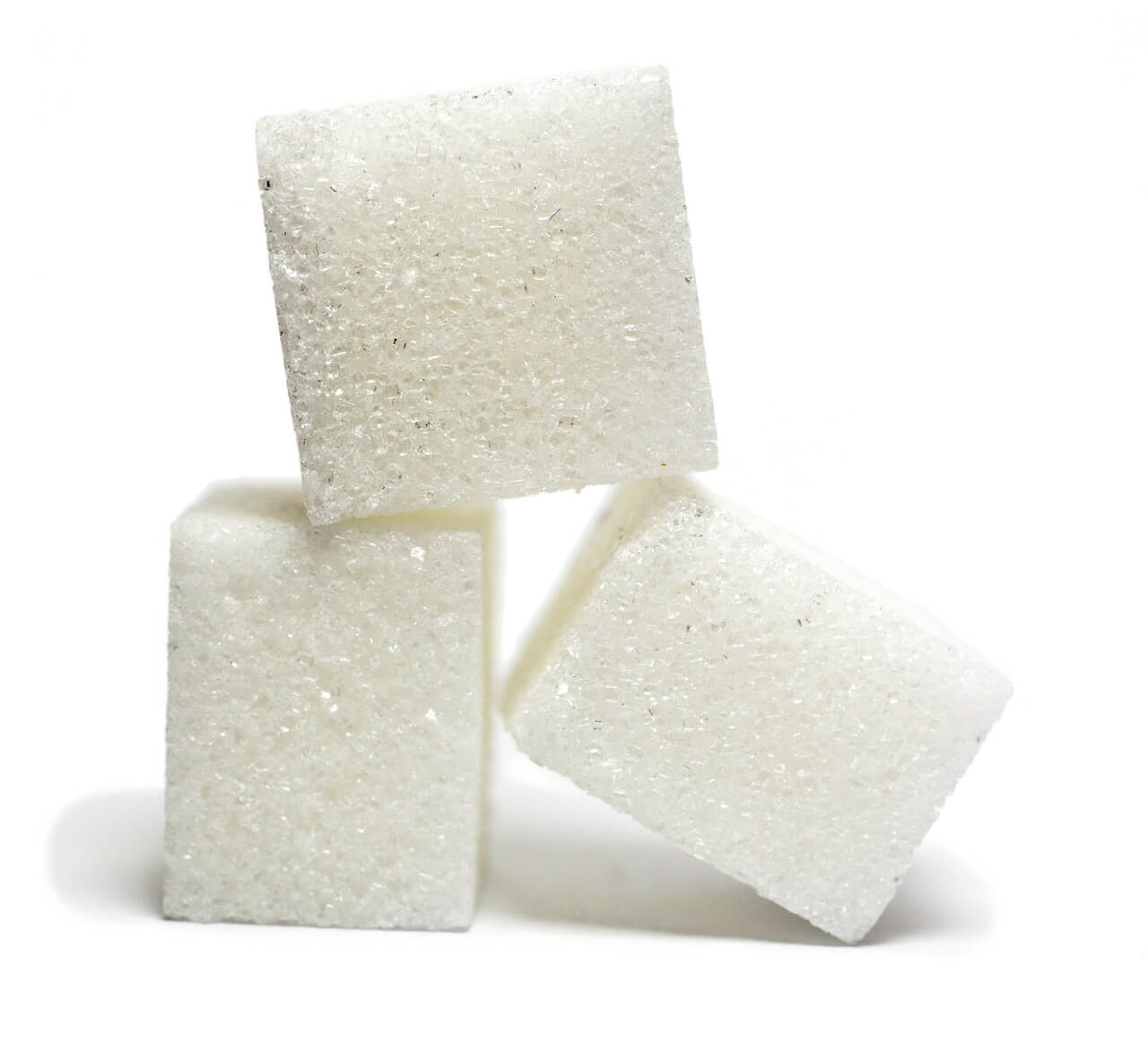 Sugar and Cancer – Prostate

A new longitudinal study looked at the diets of over 3000 volunteers since the 1970s and found that diets with a higher glycemic load (most notably from pops and fruit juices) were associated with 88% higher risk of prostate cancer. This study, of course, can't speak to cause and effect and was conducted on an almost exclusively Caucasian population, so there is definitely a need for more research in this area.
Sugar and Cancer – Endometrial

You may have heard that hormone-dependent cancers like endometrial and breast cancer are linked to sugar consumption since it's often thought that sugar messes with our hormones. Insulin and insulin-like growth factor-1 system (IGF – 1) receptors have been theorized to give rise to rapidly multiplying cancer cells, suggesting that they may promote cancer growth and cancer cell survival. Some evidence has suggested that increased estrogen from excess body fat and diabetes may help increase the risk of endometrial cancer in postmenopausal women. Having said that, aside from there being a higher risk of obesity and type 2 diabetes with a greater consumption of sugary drinks, on the whole, there isn't much evidence out there on the link between sugar-sweetened beverages and endometrial cancer. Studies have either found a very weak or moderate influence of sugar in fruit juice, sweet, baked or starchy foods on endometrial cancer risk or no difference between those who drank sugar-sweetened beverages and those who did not. In other words, there may be a connection between sugar and endometrial cancer (i.e. obesity and diabetes), but it's in no way cause and effect.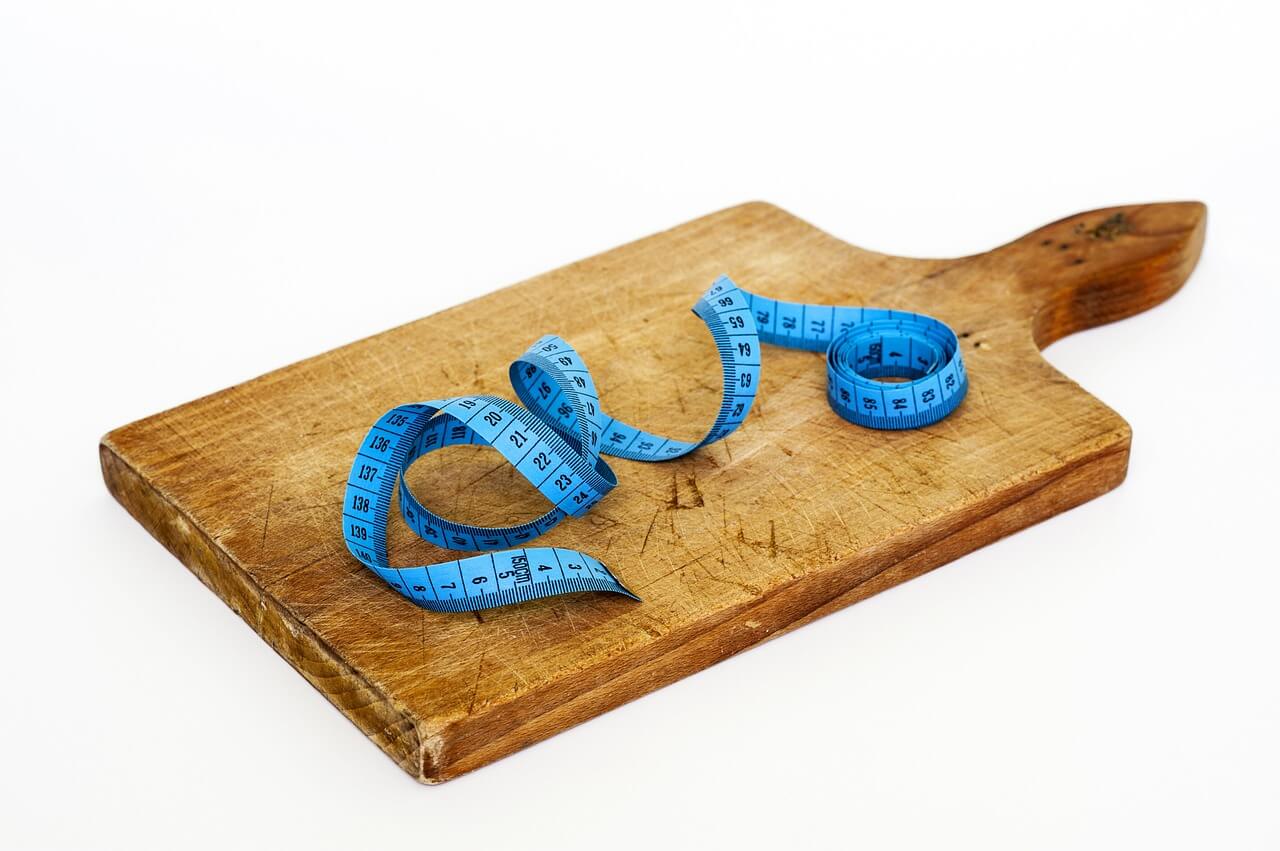 Sugar and Cancer – Breast
In the area of breast cancer, one study suggested that breast cancer patients who increased their consumption of carbs for about 2 years after diagnosis had a higher risk of recurring breast cancer incidences, but the findings were not statistically significant. Another recent headline claimed that a high sugar diet increases one's risk of breast cancer and lung metastasis. The researchers of the study proposed that fructose in particular was "responsible for facilitating cancer production and growth." While this does seem promising, this particular study was done on mice, which right away tells us that this cannot automatically translate the results to humans. This is an important jumping off point for future research on sugar and cancer, but nothing to write home about quite yet.
Types of Sugar on Cancer
Now, I know what you're all saying. What about refined added "bad" white sugar compared with "healthy" or "natural" sugar? Remember that all sugars are identical chemically and broken down in our bodies into glucose. Complex carbs are digested more slowly because they have to be broken down and are bound with beneficial fibres, while simple carbs spike your blood sugar and insulin faster because they're already in their most simple form. If the proposed link between cancer and sugar is insulin and blood sugar, the form of sugar may be really important! This is why researchers performing a prospective health study investigated the effect of different sugar types, such as fructose, sucrose, added sucrose and added fructose, along with total sugars on cancer risk. And still, with the exceptions I mentioned in the sections above, there was no clear association found between any of the dietary sugars analyzed and the risk of colorectal, pancreatic, breast, endometrial or prostate cancers.
A more recent study found a looked at the impact of simple and complex carbs on cancer outcomes. The researchers in this new longitudinal study found that consuming low glycemic foods like legumes, non-starchy vegetables, most fruits, and whole grains was associated with a 67% lower breast cancer risk. On the other hand, regular and higher consumption of processed carbohydrates like sugary beverages was associated with a 3 times higher risk of developing prostate cancer. As shown in the difference between whole, unprocessed complex carbohydrates (usually low glycemic) and refined, simple carbohydrates (high glycemic) on cancer risk, it's suggested that we shouldn't focus too much on total carbohydrates, but rather, the type of carbohydrates we consume.
What I believe is likely happening here is that while we can't necessarily say for sure that ANY one type of sugar feeds cancer on its own, it may be that specific dietary pattern may help reduce your risk. For example, people who consume a diet high in pulses, and whole grains, but low in refined sugars may be better at managing their weight and blood sugar levels. Again, it's only speculation because it's difficult to draw conclusions from cohort or observational studies, so clearly we need more rigorous research in this area of sugar and cancer.
So Should we Avoid Sugar and Carbs to Reduce Cancer Risk?
Let's review this sugar and cancer link. Bottom line? Sugar doesn't feed cancer cells any more or less than sugar feeds ALL of the cells in your body. Avoiding all sugar can do more harm than good since your healthy body cells require carbs to function properly and will do anything it has to do (including breaking down your muscle) just to get it. What we do want to be more mindful of is consuming an excess of sugar and refined carbohydrates which are linked to weight gain, and may indirectly increase your cancer risk over time. With the evidence we have now, we cannot make a solid claim that cancer has a sweet tooth for sugar, but there are a few good practices we can adopt to reduce our risks of chronic disease like cancer.
Choose high fibre, low glycemic index foods like fruits, vegetables and whole grains. These are our beautifully fresh and natural, whole, unprocessed foods.
Listen to your body for those satiety and hunger cues to prevent overeating or binges. Remember, your body will let you know what you need. You will want to nourish your body and take good care of it, and that looks nothing like starving or overfeeding yourself!
Engage in regular physical activity. Be active and do something that you love! It's time to start investing in your health.
Enjoy protein and healthy fat with your carbs to help slow down their absorption. This will leave you feeling satisfied and energized throughout the day.
Spread out your carb intake throughout the day to reduce insulin spikes. This will give you balanced blood sugar levels without the mid-afternoon slump!
What do you think about the connection between sugar and cancer? Are you trying to cut back on carbs out of fear of cancer? Leave me a comment below with your thoughts and don't forget to share and subscribe above!

Research by RD2B Rachel Shim
Updated on September 1st, 2022