The topic of discussion today is resistance! Vive la resistance! Okay, so maybe not that kind of resistance, but rather the body' resistance to certain hormones. Most of us have heard about insulin resistance but what about its sister-hormone, leptin resistance? Both are driven by sugar intake, and both are linked to weight gain and loss. Let's take a closer look.
Insulin vs. Leptin
Insulin is produced by the pancreas' beta cells and is the "key" to unlocking our cells to let glucose (aka. sugar or carbohydrates we eat) in so they give us energy to do things. In healthy people, insulin is tightly regulated via feedback loops, but can be out of whack as is in the case of diabetes. Leptin is known as the satiety hormone (meaning, it's released when we've had enough to eat) but it has been consistently linked to obesity. For years, science has perhaps oversimplified the weight loss equation to a simple caloric deficit equation, but we now know that the regulatory mechanisms are not well understood. Instead of obesity seen as the body's lack of weight regulation (resulting in extreme overweight), it may be more appropriate to view obesity as a defense of an elevated body weight. In other words, our body tends to "protect" its preferred weight.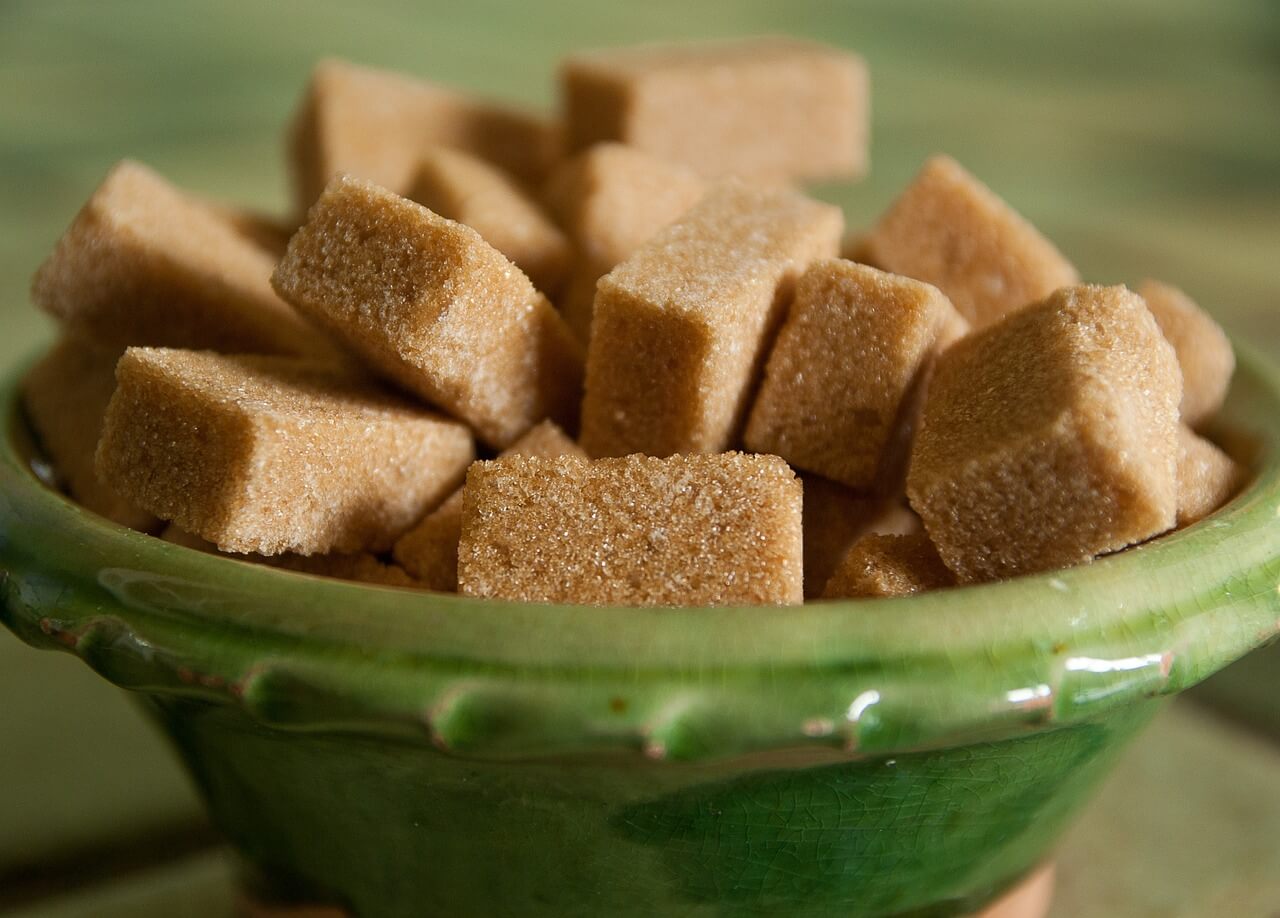 (To be) Obese or not obese, that is the question!
[ATTENTION Fat Shamers] Please take note that research suggests that gaining weight is way more than just a lack of will power (find out why fat shaming doesn't work here). You may want to stop reading if you refuse to let your current views on fatness get challenged. Keep reading to find out why!
There are various factors that influence obesity. Simply saying "they're too fat because they eat too much" is a) super rude and b) quite more complex. Factors influencing obesity are multi-faceted and range from obesogenic environments that provide energy-dense foods to sedentary lifestyles, long-term excess calories to genetic predisposition. And yes, we can choose what we eat and how much we exercise, but we do not choose our genetic makeup. It is one thing to do all the right things to lose weight like eat well, get adequate sleep, exercise, quit smoking yadi-yadi-yada… but maintaining that weight loss in people who are just not predisposed to maintain that weight loss is a whole other story. To give you just one evidence-based example, a large meta-analysis of US studies found that after 4-5 years, only 23% (~3kg) of participants' initial weight loss was maintained. This may be where insulin resistance and leptin resistance come into play.
Insulin Resistance
Insulin allows glucose (aka. the carbs you eat) to enter our cells for energy metabolism. Insulin is like a key and its corresponding cell receptor is much like the lock. When the two make nice, glucose enters the cell to be used as fuel. However, in insulin resistance, the key and lock mechanism become out of sync. Let's get a bit more silly here. The pancreas is like a hopeless romantic guy who can't get a clue that the girl he is crushing on (the cell) isn't into him. The guy (pancreas) sends more flowers (insulin) to the girl in hopes that she accepts his love (glucose). But the girl (the cell) just keeps resisting his advances. The guy keeps sending flowers only to be denied, and eventually he becomes exhausted and gives up. An exhausted and lonely pancreas can no longer produce sufficient insulin to keep up with insulin resistance. Since the rejected glucose is left outside the cell, higher than normal blood levels can damage the body over time. Serious complications can include neuropathy, blindness, and cardiovascular disease. Insulin resistance best describes type 2 diabetes which we know can be linked to lifestyle and dietary habits. In contrast, Type 1 diabetes is when the body produces no insulin so it has to be supplied in the form of a vital injection. Given that 80-90% of individuals with type 2 diabetes are overweight or obese, it has been suggested that the solution may lie in weight management and hormonal balance. Excess body fat actually increases the risk for insulin resistance, which helps explain the relationship between above-average weights and diabetes. I like to think of that excess fat as being overbearing father figures- they get in the way of the guy's advances towards the pretty girl. It's harder for insulin to make it through a convoluted stuffy quarters when there is physical fat blocking the way, and this is one reason for insulin resistance.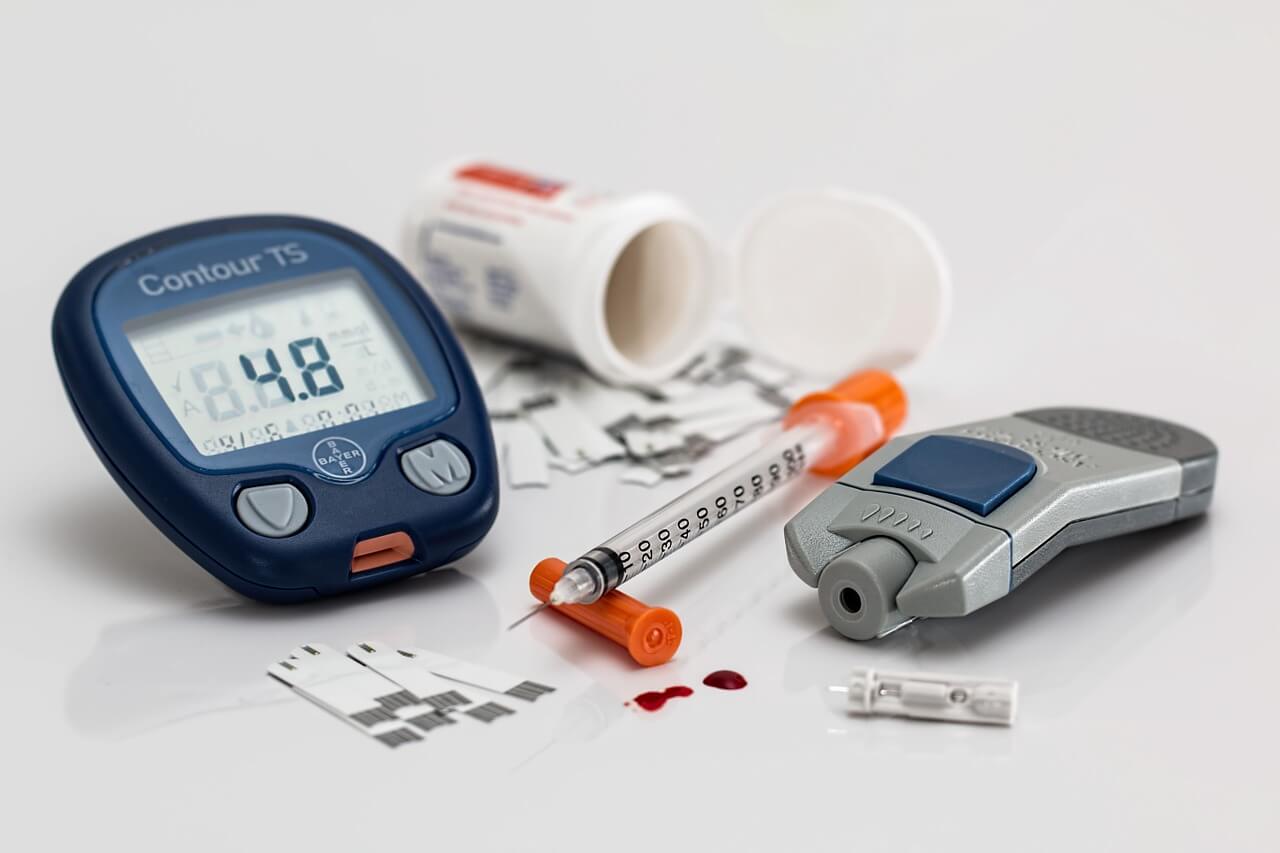 Leptin Resistance
Leptin is a hormone produced in adipose tissue and it is responsible for satiety or how full we feel after we eat as well as regulating energy-expenditure and weight loss. This curious hormone has a negative feedback to energy intake, which simply means that leptin levels rise as you consume more food. Leptin levels fall when you're hungry and you're needing to conserve energy. In obese individuals with insulin resistance, leptin levels have been correlated with the amount of fat on the body. The more fat you have, the more leptin you have drifting around your body. You would then think that the more leptin you have in your body, the fuller you naturally feel and perhaps the less you would eat. Could this be the cure for obesity and binge eating? Unfortunately, I'm not the first to think of this. Researchers found that giving diet-induced obese people leptin injections didn't counter obesity. But it did lead to the discovery of leptin resistance. It's the same concept as insulin resistance. When you overeat, your leptin levels are chronically high, but your body becomes less able to recognize that satiety because of a variety of complicated mechanisms. These mechanisms are not yet fully understood, however, research on developing a leptin sensitizer may be in the works. A sensitizer would act by making the body more responsive to leptin's signals to reduce hunger, thereby decreasing dietary intake and ultimately leading to weight loss. Leptin resistance is still not fully understood, but these pathways may open up targeted therapies for the obese population.

Leptin Resistance and Weight Loss
Early rodent studies suggest that when rats lose weight, their leptin levels drop, which in turn decreases their energy expenditure and increases their appetite (makes them hungry again). In another rat study, it was found that leptin was not effective in helping subjects maintain weight loss. As a result, they would just REGAIN any weight they had lost. DAMNIT!! I also recently wrote about the Biggest Loser contestants and the impact their extreme weight loss had on their leptin levels. This area definitely needs more research to understand the role of leptin on human physiology as the majority of studies appears to be in animal models. Now you are hopefully starting to appreciate why losing weight is not as easy as just eating less and moving more.
Research on rats with leptin resistance suggests that a combination of caloric restriction and exercise is more beneficial than either intervention alone at reducing leptin resistance. Other drugs have been found to be effective in lowering leptin resistance, so while leptin as a stand alone treatment will not work, it may in fact be effective when coupled with a joint pharmacotherapy.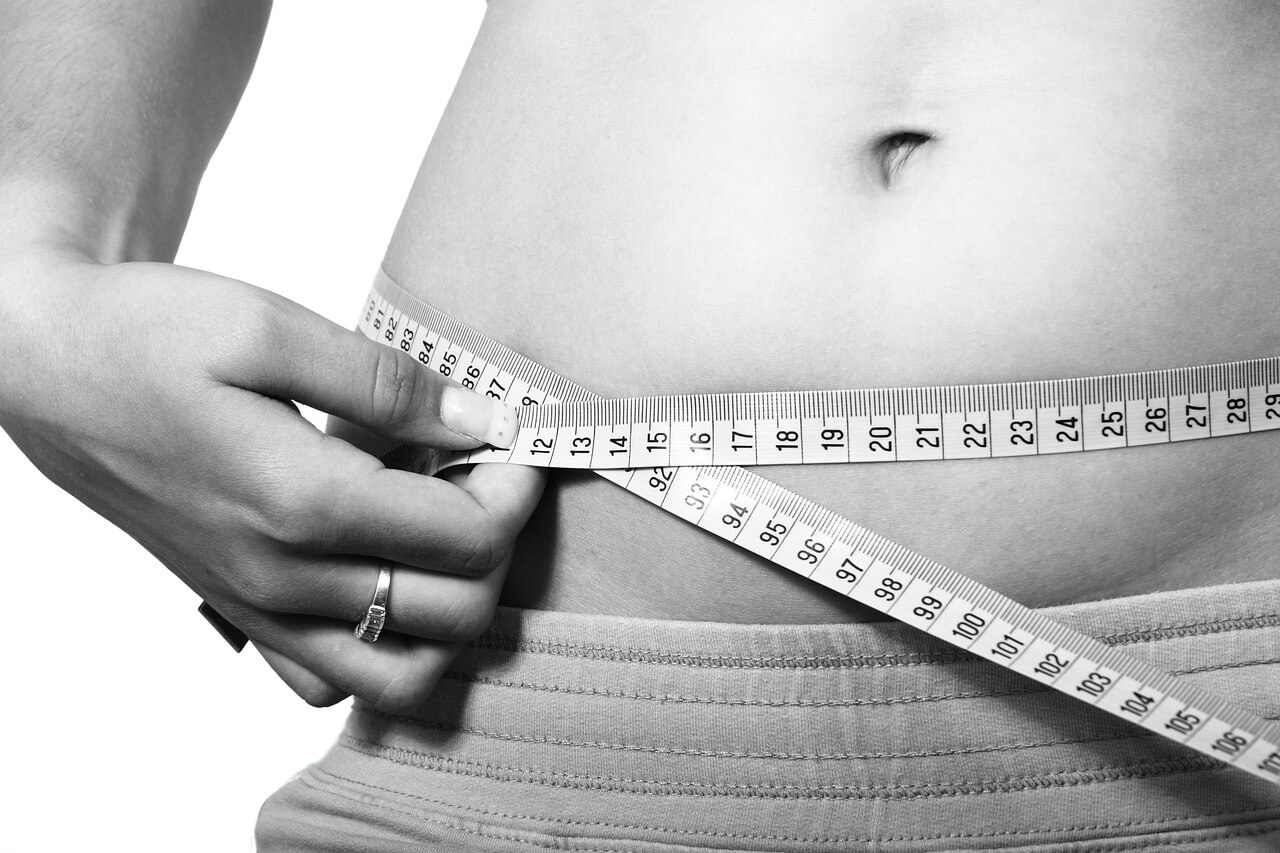 How Does Sugar Play into Insulin and Leptin Resistance?
What do we know about sugar? For one, it makes desserts awesome. But sadly, secondly, it is energy dense and lacks nutrients other than carbohydrates. It is definitely something to be enjoyed, but not overindulged in. We know that limiting added sugar to 10% of our daily intake is recommended, which amounts to about 48 g of sugar based on a 2000 kcal diet. That's not a whole lot – having just one can of pop would use up 85% of our daily recommendation! Sugar sweetened beverages like pop, fruit juice and your Grande non-fat Frapppuccino (which by the way exceeds the recommended 48g), are not only high in sugar and calories but they aren't particular satiating. So 200 kcal from your Starbucks drink and 200 kcal from a quarter cup of almonds will yield completely different satiety ratings. The almonds may keep you full for a few hours, while the drink may spike your blood sugar and leave you ravenous soon after. The issue with this is that we may then overeat to compensate for our lack of satiety, despite having already consumed an adequate amount of energy (aka. calories). Fibre, on the other hand, helps us to feel satiated and is abundantly found in fruits, vegetables, nuts, seeds, pulses, and whole grains. While fibre containing foods contribute carbohydrates, they also contribute wonderful things like phytochemicals, antioxidants, vitamins, and minerals.
Now at this point there may be little we can do to directly modify our hormones that influence our weight, but we can certainly influence our diets to get the most satiating bang for our caloric buck. In the case of diabetes, eating lower glycemic foods is recommended to delay the sugar rush that comes with carbohydrates so that the pancreas is not overloaded. It's also important to enjoy a balance of protein, fat, and carbohydrate at meals and snacks to help reduce the sugar load at any time. Insulin's partner in crime, leptin, is also a hormone we cannot much change ourselves but we may be able to hijack its ability to signal when to eat. There is yet to be a Metformin equivalent created for obesity, but when it is made, maybe they'll call it "Leptformin" (BTW I'm trademarking that). Until then, we need to slow down, and tune into our unique hunger and satiety signals to guide when to eat and when to stop.
Small dietary changes in the home could add up over time. Just as excess weight doesn't appear overnight neither can it disappear overnight. The equation to solving the obesity epidemic is clearly more than 1+1=2, but answers are emerging as researchers continue to investigate this phenomenon.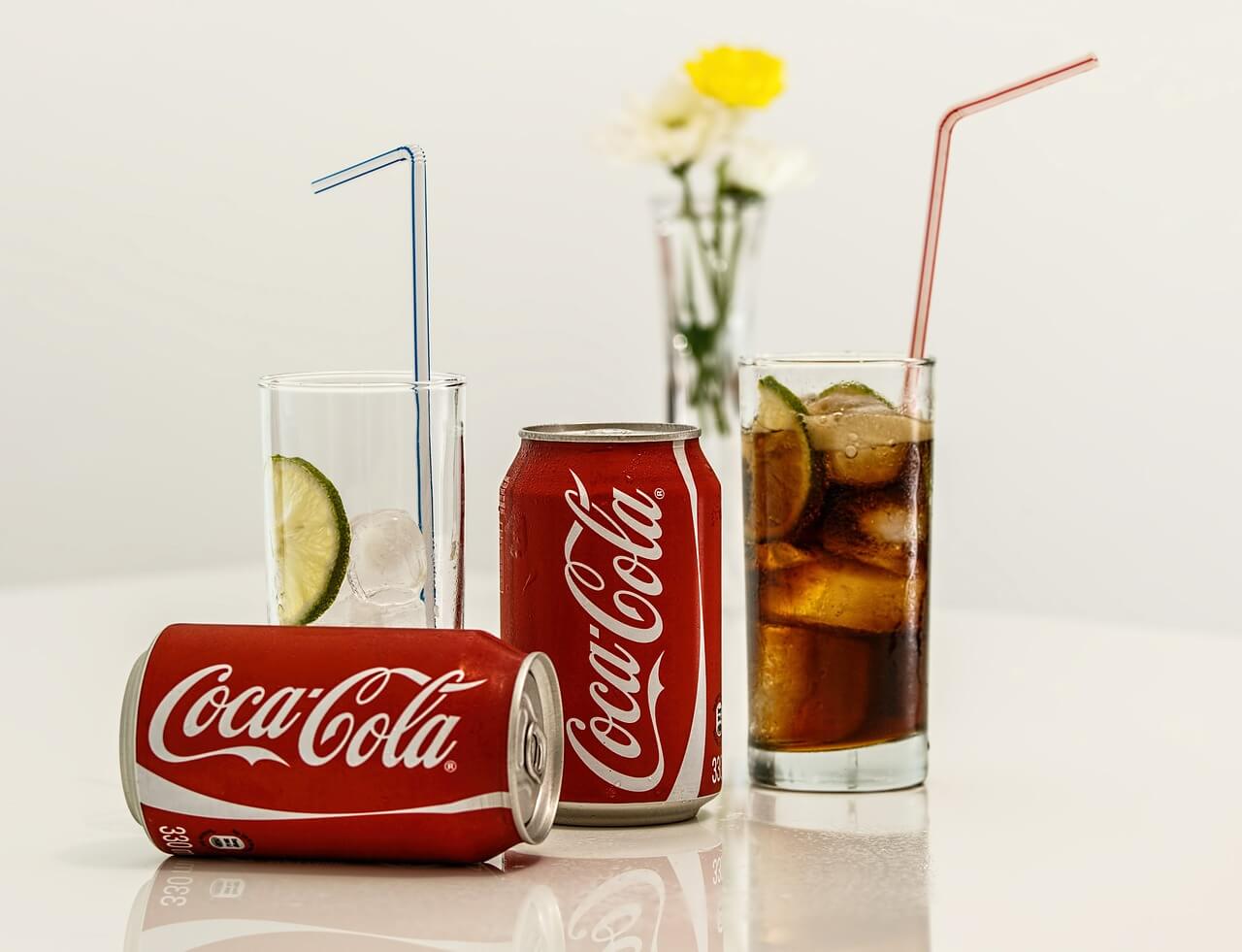 A few Quick and Dirty Take Aways
Aim for 25-38 grams of fibre each day to help you feel full, keep you regular, and manage weight
Stay within the 10% of caloric intake from added sugar. If you are craving sweets, grab a piece of juicy fruit to satisfy your craving.
Keep healthy foods close at hand in the home and keep only single-serving sized treats at hand.
Get in at least 150 minutes of weekly activity throughout the week that you enjoy. With the wonderful weather headed our way, biking, hiking, and outdoor activities can make exercise even more rewarding.
Do not take for granted the internal hormone regulators we have within us! Be kind to them and respect their role in regulating your body.

Contribution by RD2B Shane Kwong
Updated on October 4th, 2021