As a dieitian and an avid gym-goer, I get asked a lot of questions about exercise for weight loss. I've learned a lot through my own experience and the research and thought I would answer some of your burning questions.
Top Myth & Mistakes on Exercise for Weight Loss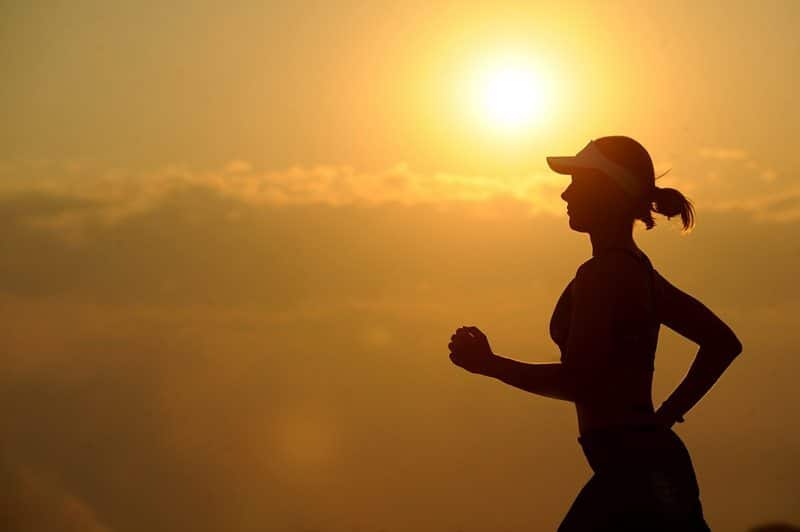 Myth: Cardio, Cardio, Cardio is the Best Way to Exercise for Weight Loss
It's been drilled heavily into our brains like a child is taught the alphabet – exercise for weight loss is a simple energy equation. Expel more then you ingest, and voila- you drop a pants size. And technically, this should be true. There was a very interesting Randomized Control Trial which put participants through a carefully controlled caloric deficit using either exercise or diet. As science would suggest, they both lost the same amount of weight (7.5 kg over 3 months) and actually, the exercise-induced weight loss group lost 1.3 kg more from fat than the diet-induced group. So it works, right? Well, technically, yes, but we don't live in a highly controlled lab with technicians carefully controlling each and every step we take and crumb that touches our lips.
Still, though, we love holding onto this notion, and every January we sign up for the latest exercise craze. Whether it's Zumba, spinning, jogging or bootcamp, we go at it hard for 3 months, and then give up when the scale doesn't seem to budge. Some of us may see few pounds lost at first, but it's not long before we feel we're spending our entire day on the treadmill and aren't getting any closer to our goals.
If this sounds like you, you're not alone. Despite the messages we often hear in the media and industry about the importance of exercise for weight loss, the research unfortunately is telling a slightly different tale. Countless studies on school age children (like here, here, here) have shown little to no effect of physical activity on body weight or fat percentage. Meanwhile, the results of various studies on adults are dismal, at best. A meta analysis of 14 studies found that a 6 month and 12 month aerobic exercise program nearly yielded the same modest results (1.6-1.7 kg loss), suggesting that you may see a bit of progress in the first few months, but it's quite likely you'll soon plateau. Ugh…
Meanwhile, other studies (here, here, here) have found those who exercised more gained less weight over time than those who exercised less, but they still gained weight! Apparently, it's actually not as easy as running on the treadmill all day. The problem with jumping into a cardio routine with the goal of dropping a dress size is that when the plan doesn't pan out (and apparently, it often doesn't), we give up on physical activity all together. And weight loss or not, that would be a grave mistake for our health (but you can read more on that below).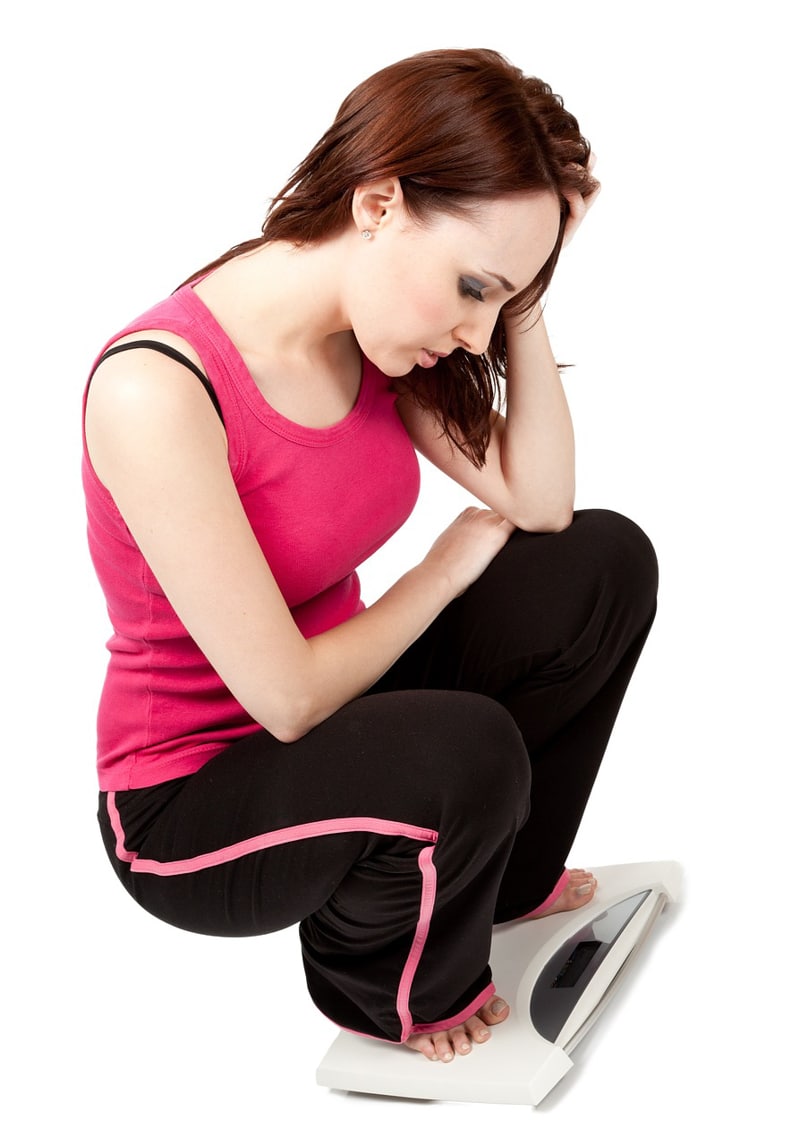 So Why Aren't I Losing Weight?
Wondering what may be slowing down your weight loss progress? I've compiled some of the possible culprits and top 5 mistakes people make to help you reap the maximum benefits from your exercise regime (and maybe even start to enjoy it!)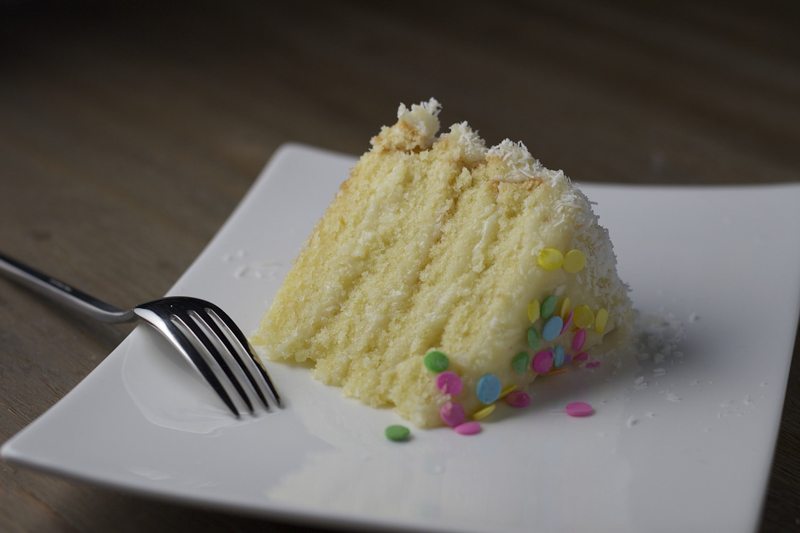 Exercise for Weight Loss Mistake 1: "I just worked out, I deserve this treat and need to refuel"
Ah, yes. Thanks to a multi-million dollar fitness industry, we've been conditioned to believe that any activity needs to be compensated for with a special bar, shake or supplement.
Research (here, here, here, here) suggests that there are two types of exercisers- those who compensate for their exercise and those who don't. I don't think it's that the compensators have a significantly higher physiological need for the extra calories- in fact, most research (here, here, here, here) shows that acute exercise can actually help suppress appetite, and the higher the intensity, the greater the suppression effect. I just believe that we have it in our heads that either we deserve some sort of "reward" for putting ourselves through an activity we hate, or that we need to "refuel" for healthy recovery. In fact, a very interesting study found that when people view physical activity as unpleasurable "exercise", they're more likely to head towards the high calorie indulgent snacks afterwards compared to people who label their activity as "fun". It would seem then that a change in attitude about being active and choosing activities you actually like is what may make the difference between being a "compensator" and a "non-compensator".
Having said that, I'm not saying that your nutritional needs may not change when you're taking on a new exercise for weight loss regime, but for casual exercisers, it's common to overestimate the energy burned, and underestimate the compensatory energy consumed. News flash guys, going for a speed walk at 4.5 mph on the treadmill for 30 minutes, then rewarding yourself with an ice cream cone is going to result in a weight GAIN, not LOSS. In one fairly large study, it took participants about 90 hours of aerobic exercise to lose 1 lb! Yikes, that is not exactly motivating.
I bet that's pretty shocking for a lot of you reading this. If you're like most people, you likely tend to overestimate the calories you burn and underestimate the calories consumed. Not to be a Debbie Downer, but to put things in perspective, a 130 lb woman would need to do the following amount of exercise to compensate for eating these post-workout snacks.
Power Bar Harvest Bar -> 40 minutes of cycling at 10-12 mph -> 225 calories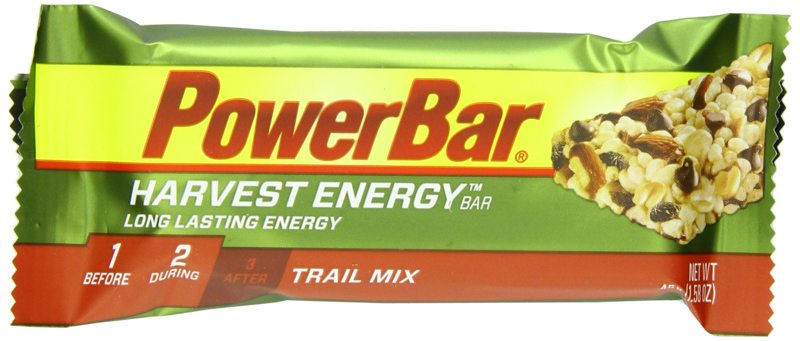 Image via MarxRunning
Powerade (600 ml) -> 25 minutes of jogging at 5 mph -> 185 calories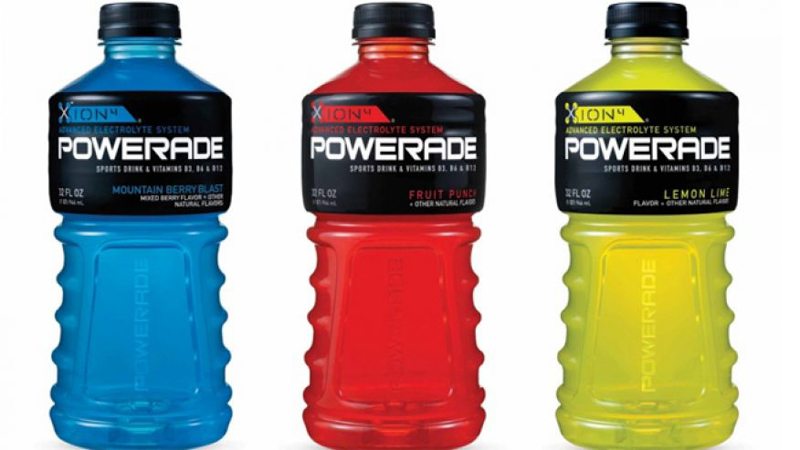 Image via Foxnews
Chocolate Chip Granola Bar (Kudos) -> 35 minutes of brisk walking at 3.5 mph-> 120 calories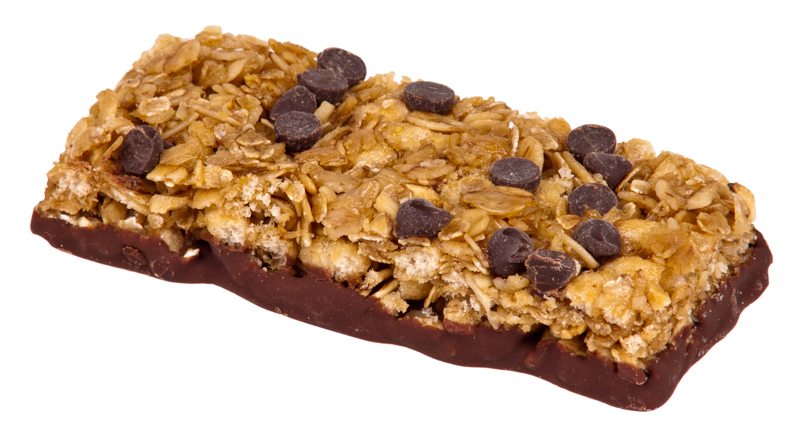 Image via Wikipedia
Booster Juice Banana Whey Protein Shake -> 50 minutes on the Elliptical trainer-> 425 calories
Image via QuooWay
Now, that's just to balance your energy output (exercise) with energy intake (diet). If you want to lose weight, you're going to have to either exercise harder or longer, or skip that additional post-workout snack.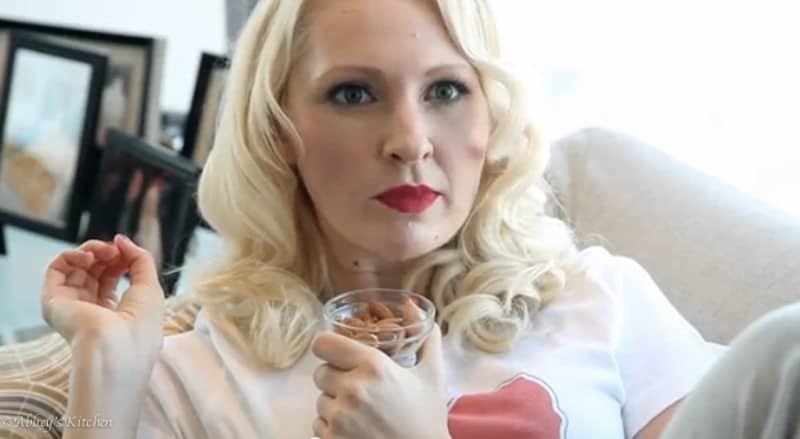 Exercise for Weight Loss Mistake 2: "I just worked out, I'm going to sit on my ass all day"
While a lot of us overcompensate for our challenging work out with a decadent treat, others may be undercompensating in their general physical activity for the rest of the day. How many times have you done a tough spin class in the morning, only to collapse on the couch for the rest of the day with the justification that you "already were active" that day.
Well, research has shown that we do this all the time, and it may not even be a conscious thought at all. Non Exercise Activity Thermogenesis (aka. NEAT) has been studied fairly extensively and includes all of the energy you expend doing things other then purposeful calorie-burning exercises. Things like walking to work, fidgeting, dancing to music in the car, playing with your kids etc.
One study of people who did exercise for weight loss 6 times a week compared with those who exercised 4 times a week found the heavy exercisers compensated for their exercise sessions by significantly reducing their NEAT. In other words, they put all that extra time and effort into purposeful exercise (and probably didn't enjoy it), and ended up expending less energy in total throughout the day then their friends who logged fewer hours in the gym.
Another study compared children's schools with various amounts of scheduled Physical Education time. The kids whose schools offered more PE were less active when they got home, and the kids whose schools offered less PE were more active. In the end, they all had engaged in the same amount of daily activity. They call this the Activity Stat theory- the idea that something in our body keeps track of the activity we've done and speeds us up or slows us down to keep us in our happy range.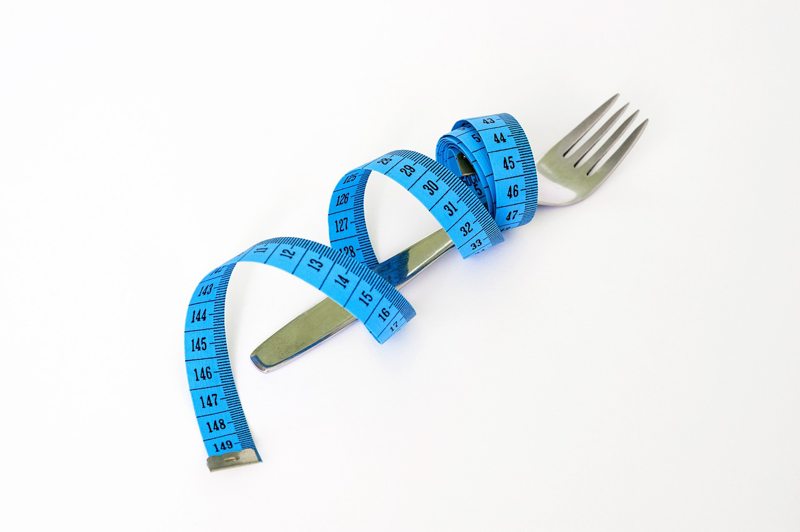 Exercise for Weight Loss Mistake 3: "I need to cut a crazy amount of calories and carbs to lose fat"
The "weight loss" equation is a delicate balance of energy in and out that seems to work slightly differently for various people. If you try to cut too many calories too quickly, you're metabolism may adapt and slow down. As a result, you'll need to cut more and more calories to make a great enough deficit to see continual weight loss and even still, weight regain is common. One of the possible explanations of this is related to thyroid hormones- the rise in Thyroid Stimulated Hormone (TSH) is inversely related to the thyroid hormone T3 and a high TSH and low T3 is linked with sluggish metabolism and obesity. One study found that severe caloric and carb restriction significantly reduced circulating T3, which again points to the possible side effects of severe dieting.
Exercise for weight loss (particularly strength training) is often prescribed as a way to prevent this (primarily through preserving fat free mass), but some research suggests that it may not be enough when restriction is too severe. A study that looked at participants in the Biggest Loser ranch showed that despite engaging in a heck of a lot of exercise to maintain lean muscle, the participant's resting metabolic rate decreased by 789 calories/day on average. You may think this is expected when you're losing a lot of weight, but in fact, this amount was 504 calories/ day more than what could be accounted for by the change in body weight and composition. The researchers concluded that the drop in metabolism during significant weight loss and dietary restriction probably cannot be fully mitigated by an exercise program. These participants also saw a significant decline in T3 levels and a rise in TSH, indicating that the change in thyroid hormone levels may be at least partially at play here.
So what's the solution? Well, without getting into a rant on "set point theory" (aka. that your body has a preferred weight and will fight to maintain it) or HAES (Health at Every Size), I do think severe dietary restriction, especially in combination with a lot of exercise (which may require some additional nourishment), may be physically damaging (see Mistake 5 below). Clearly, it's not going to make weight loss easy in the long term, and who want's to spend the rest of their life in a constant battle with themselves?
This is all very preliminary research, but understanding the delicate balance involved in caloric restriction, and exercise is incredibly important if sustainable weight loss is desired. I'm definitely hoping to see more research in this area in the near future.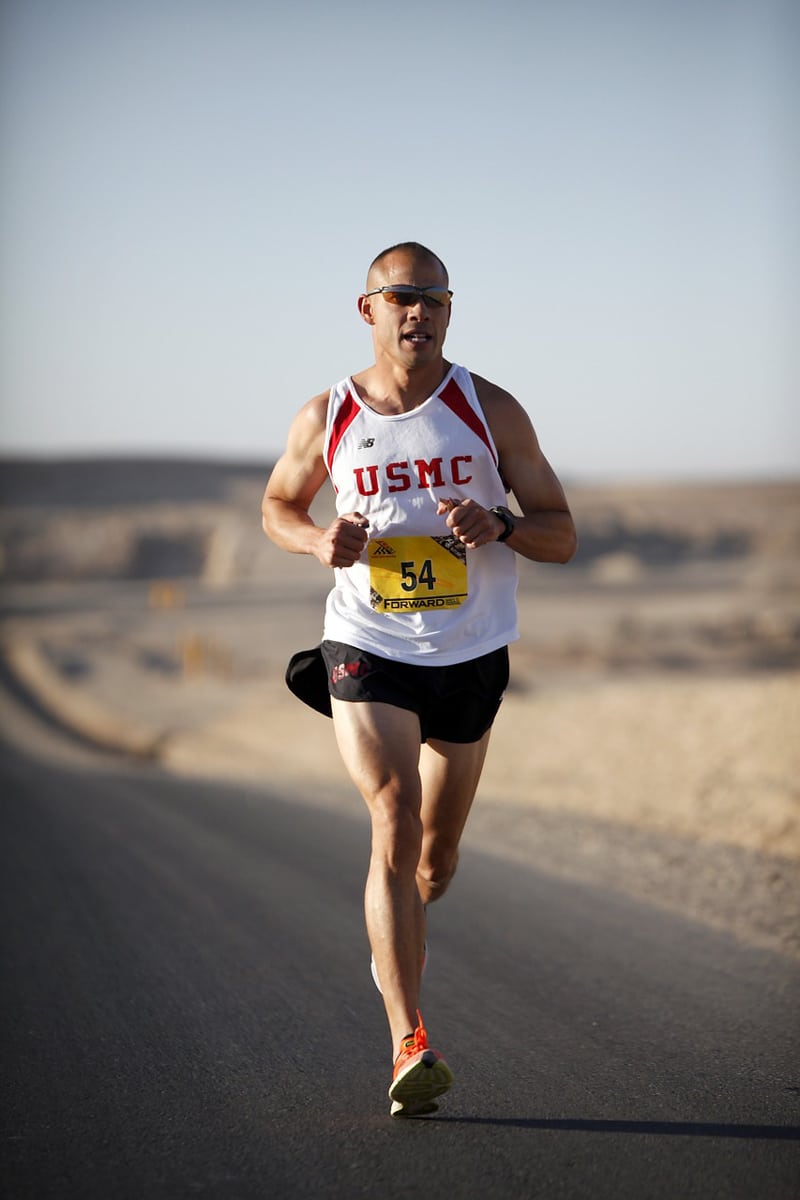 Exercise for Weight Loss Mistake 4: "Cardio burns calories, so I'm going to spend hours walking on the treadmill and that's it!"
If walking is what you can do, and you love it, then by all means, keep it up! But if fat loss if your goal, or you just want to cut down on the hours in the gym, then you may want to switch things up by including resistance exercises and possibly changing your cardio routine.
Research (here, here, here) suggests that when cardio is added to strength training, muscle growth (and therefore the potential for metabolic boost since muscle burns more calories at rest than fat) is compromised. In other words, you can "cut into your gains" as the fitness industry calls it. A large meta-analysis found the effect only in the lower body since the cardio (endurance) activity was primarily lower body dominated. Getting into even more detail, it seems the declines are more dramatic in runners than cyclers, possibly because running causes greater skeletal muscle damage thanks to its contraction type (it is eccentric, while cycling is concentric).
Anyway, that doesn't mean you should give up on cardio (or even running!) if you want to lose fat. Even if it does cause some set backs in strength, a combination of strength training and cardio does still does seem to result in greater fat loss than one or the other. The good news is that studies suggest (here, here, here) you can minimize the muscle-loss and therefore maximize your fat loss (and metabolism) by choosing high intensity interval training (rather than low intensity long state training). When compared to low intensity steady-state training (like walking or even slow jogging for a long period of time), High Intensity Interval Training (aka. HIIT, ie. short distance sprints separated by short rest periods) has been shown to induce greater fat loss and a greater boost in metabolic rate following your exercise for weight loss session. In other words, you can spend less time in the gym for a more "desirable" body outcome.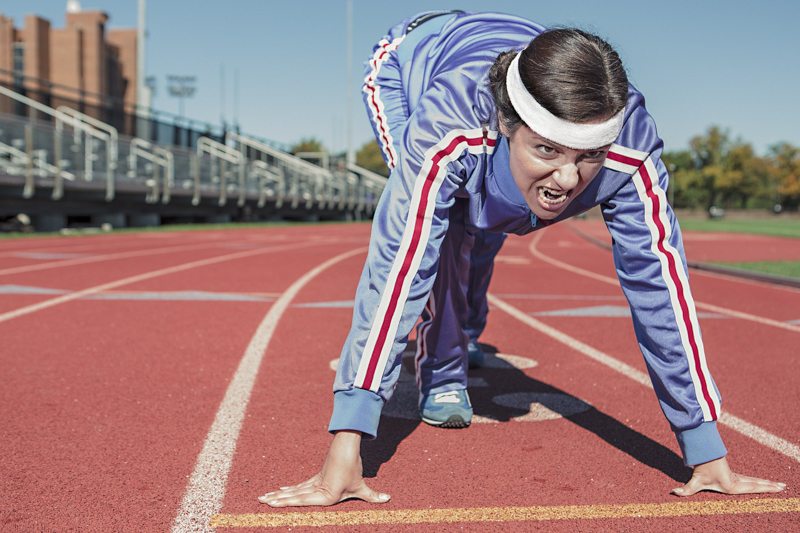 Exercise for Weight Loss Mistake 5: "Overtraining? No Pain, no gain! I'm going to run until I'm exhausted every-single-day."
This point is really an extension of the last one, but I simply wanted to stress the importance of rest. Overtraining is a term usually used to describe the negative impact of excessive amounts of strength training without any time for rest. Without time for your muscle fibres to recover and rebuild themselves, you're skipping out on the benefit of strength training- muscle growth! While our lungs don't break down and need to be rebuilt after a cardio session, you can still overtrain from doing an excessive amount of endurance exercise, which can also result in muscle breakdown and therefore, slowed metabolism.
Some of the common symptoms of overtraining to look out for include :
-Feeling fatigued and drained of energy
-Headaches and body pains
-Low drive or motivation
-Less energy and performance during workouts
-Changes in menstrual cycle for women
-Injuries
Help your body recover from workouts by getting enough sleep, eating a well balanced adequate diet and taking a day or two off the gym. Trust me, it will do more good than harm.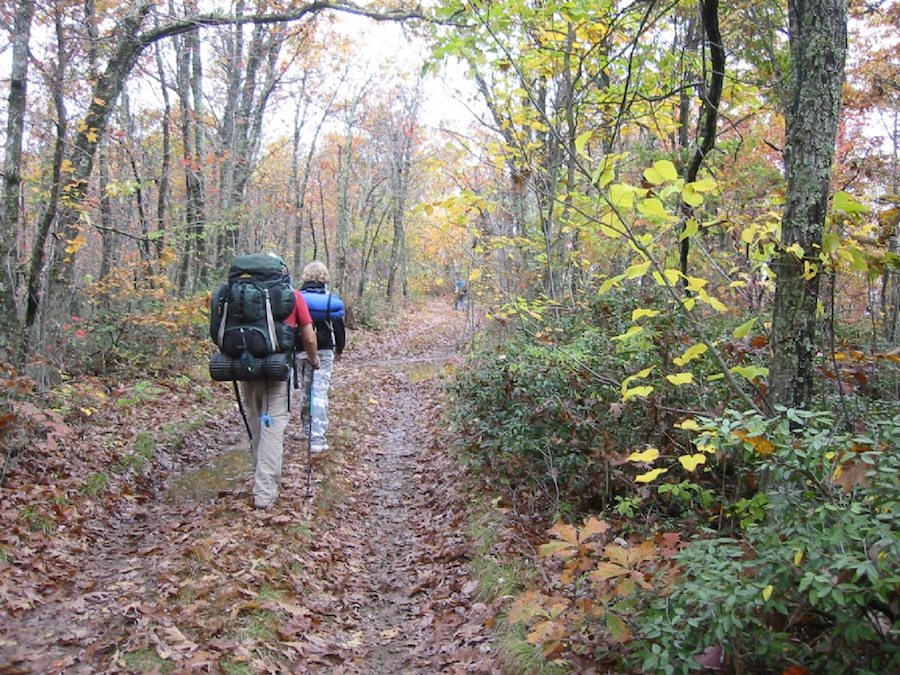 What Exercise Is Good For
Hey, I know that may have seemed a wee-bit depressing but don't give up on your exercise regime yet! It shouldn't always be about doing exercise for weight loss. A good sweat sesh has countless health benefits that are so much more important than the number on the scale. Some of the cited areas in which exercise may play a role in include :
Boosting mood and reducing the risk of depression
Slowing cognitive decline and reducing the risk of Alzheimers
This wasn't meant to be a bash-fest on exercise for weight loss. I'm an avid exerciser and whole-heartedly support regular activity. It's simply about changing your perspective a bit to be about health, rather than weight, finding an activity you truly love, and engaging in amounts that make you feel good.
Special Thanks to Olivia Cupido for her hard work on researching this topic!
Updated on October 4th, 2021