I share the truth about where your potatoes come from and some surprising facts about potato farming that I learned on a recent trip to a Canadian potato farm.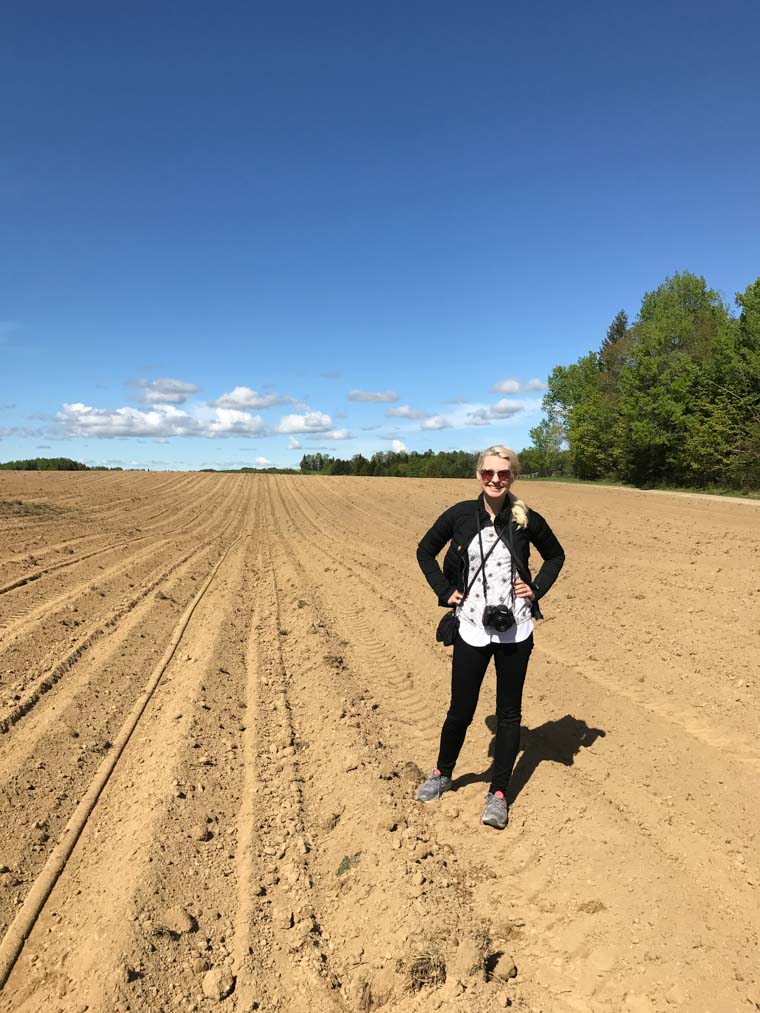 I'm a girl with British and Irish roots, so I think it's safe to say I LOVE me a good potato. Along with grilled cheese and canned beans, I'm pretty sure potatoes were key to my growth and development as a child because I ate so many. So when my friends at McCain invited me to Florenceville, New Brunswick to hang out on a farm to watch the potato planting process, I was admittedly pretty pumped.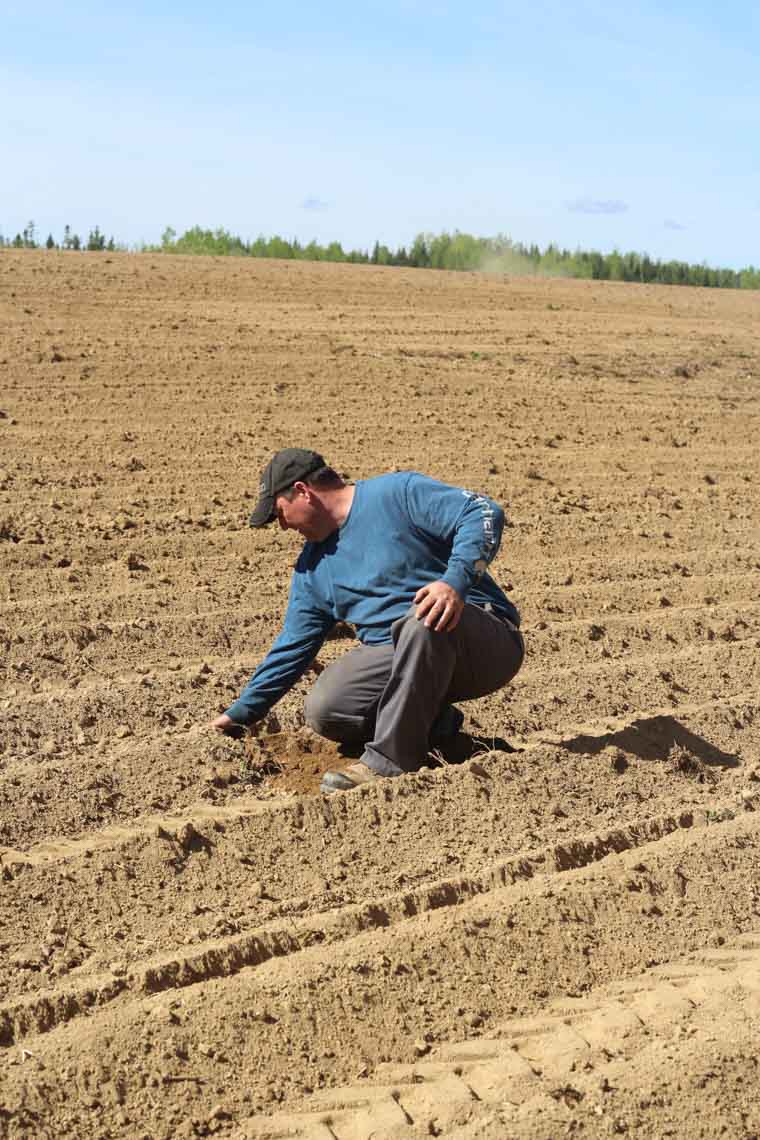 On my trip, I followed around potato farmer, Shawn Paget, as he walked us through the key steps involved in getting nourishing potatoes to our table. There are so many misconceptions about potatoes, a lot of which I outlined in my Debbie video here.
Become an Abbey's Kitchen Subscriber
Many people wrongfully see potatoes as being unhealthy, ultra-processed, highly-refined junk food, but what I learned on my trip was a perfect reminder that potatoes are one of Canada's most nutritious and delicious crops grown right in our backyard (and especially if you're an East Coaster – though McCain also grows potato crops in Alberta, Manitoba, and PEI as well).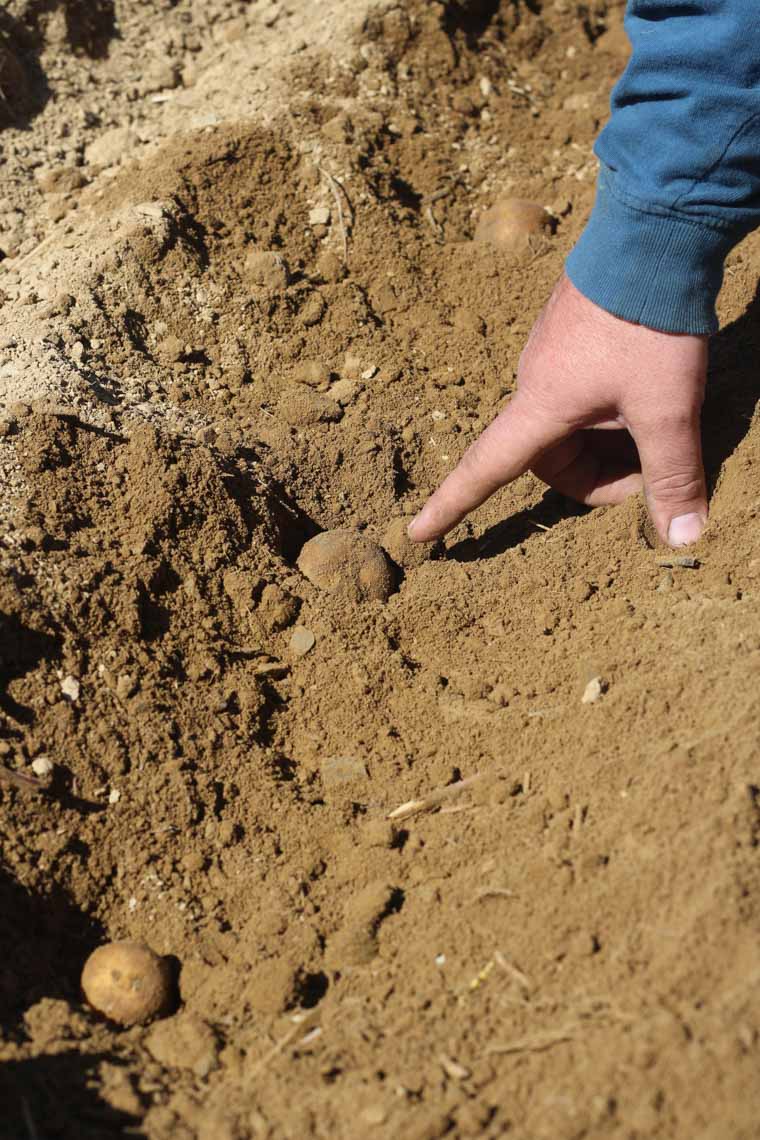 Surprising Facts about Potato Farming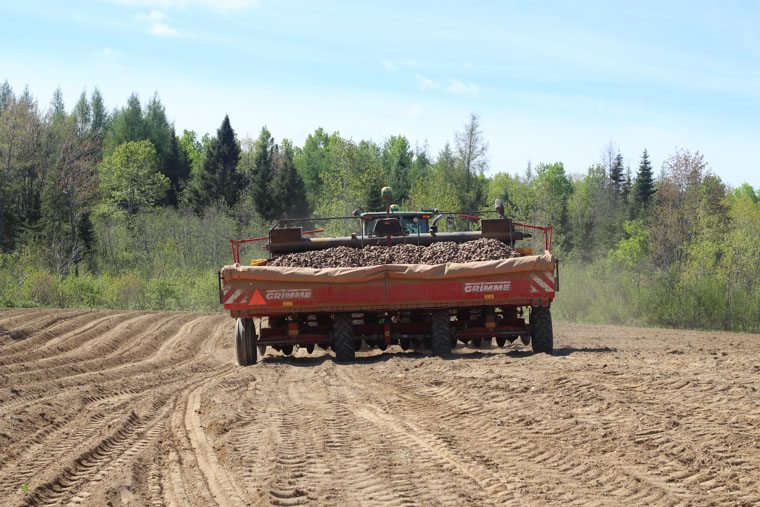 I always knew potatoes were nourishing, but I had no idea what went into them on the journey from farm to table. So, I want to share some of the most surprising facts about potato farming I learned on my trip that will hopefully change your perspective on this perfect tuber.
There are crazy amounts of potato varieties!
You've heard of Russets, Yukon Golds, and Idahos, but there are actually over 1000 varieties of potatoes that are used in the industry and over 30 consumer varieties.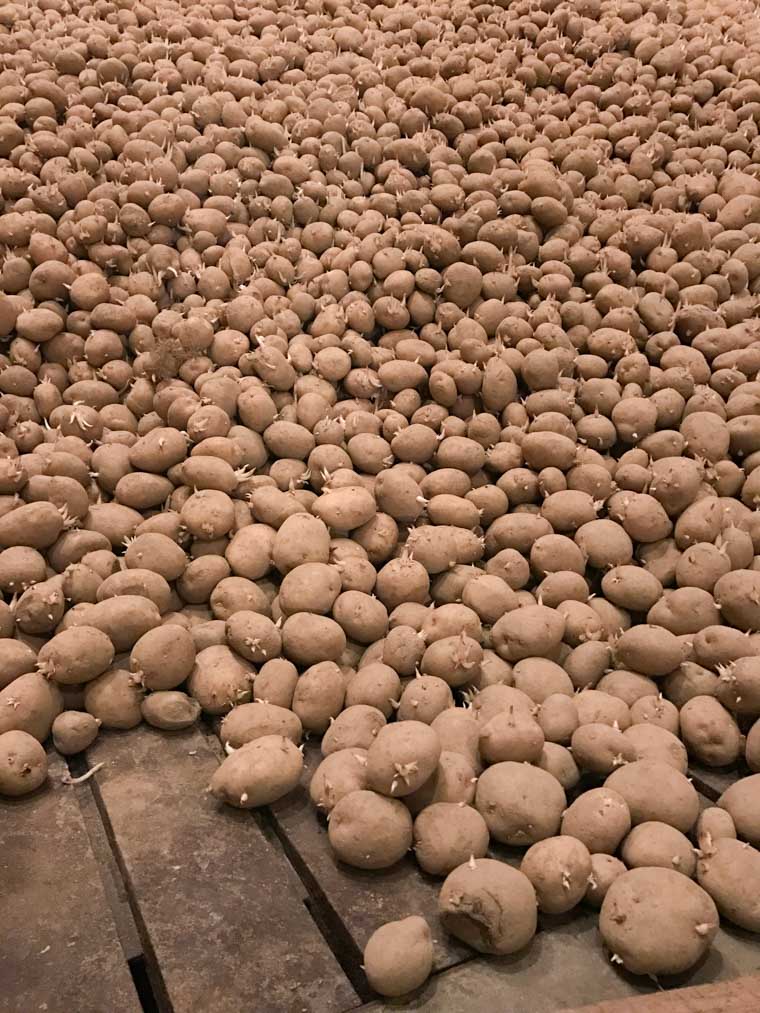 Fry Potatoes are Different than Soup Potatoes!
Different starch, sugar and water levels in potatoes are ideal for different applications and helps inform which potato variety we use for which food. For example, for fries we want a low moisture, high yield, light colour, high starch tater so they stay super crispy (but don't overbrown) when they are cooked. In contrast, potatoes that are higher in moisture are best for making canned soup where a bit of moisture is beneficial!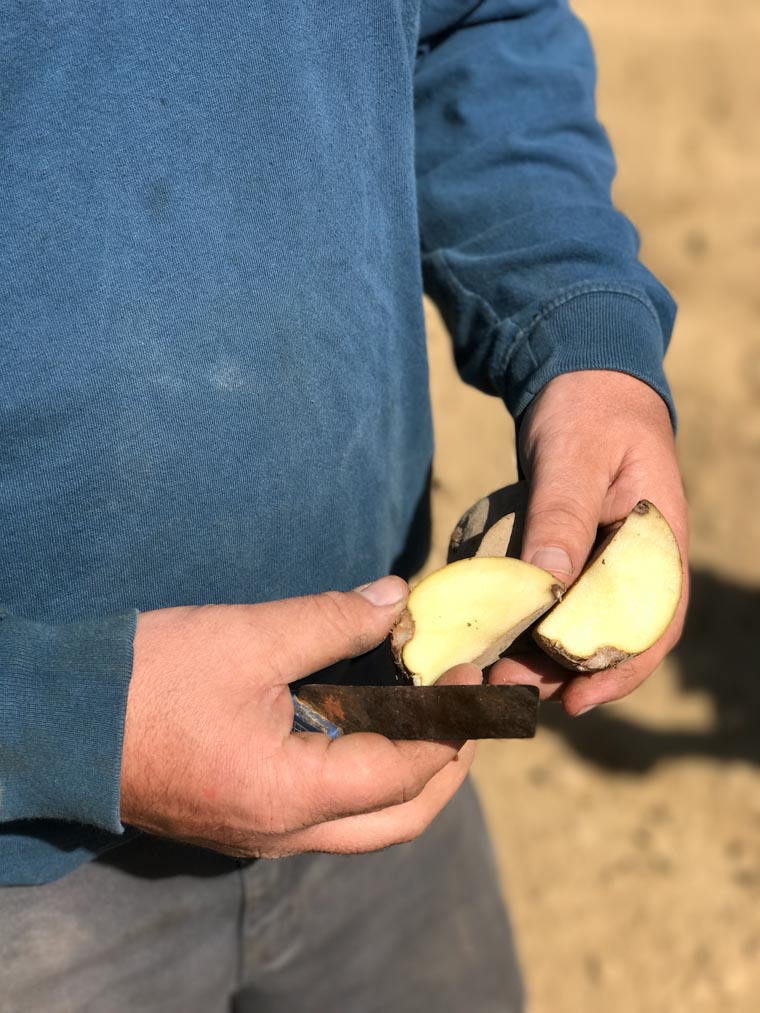 Farmers Days are LONG!
You think your day at the office is exhausting? Farmers work an average of 60 hours a week, often putting in 12 hour days in the sun (hello, farmers tan!). The farmer we were hanging out with, Shawn, told us he wakes up every morning at 5 AM and gets home at 10 PM! He must need a lot of coffee!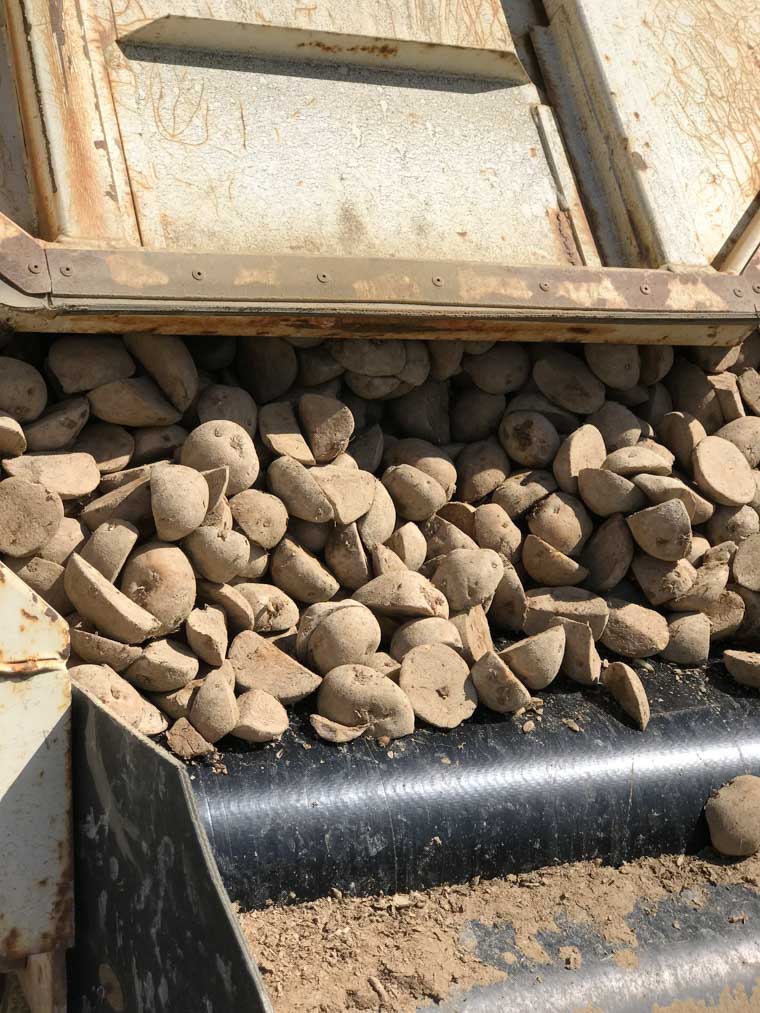 Potatoes are a Super Efficient Crop!
Potatoes use up almost all of the nutrients they're fed without leaving behind (and wasting) nearly anything. They also provide one of the best sources of calories for the least amount of farmland so they're a sustainable way to get nourishing food to the masses.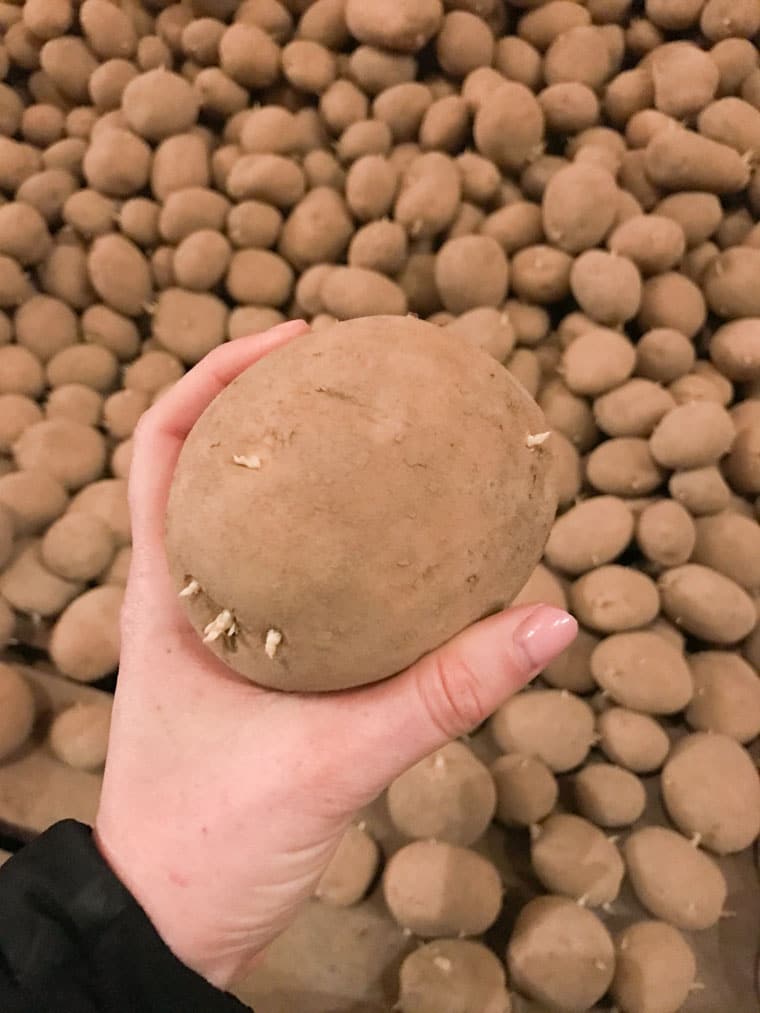 You Get a LOT of Potatoes for a Little Land and Seed
Just one acre of farmland requires about 1600 pounds of potato seeds to grow a whopping 32,000 pounds of fresh delicious potatoes! That's about 64,000-96,000 potatoes from just one acre! Now I just need a farm!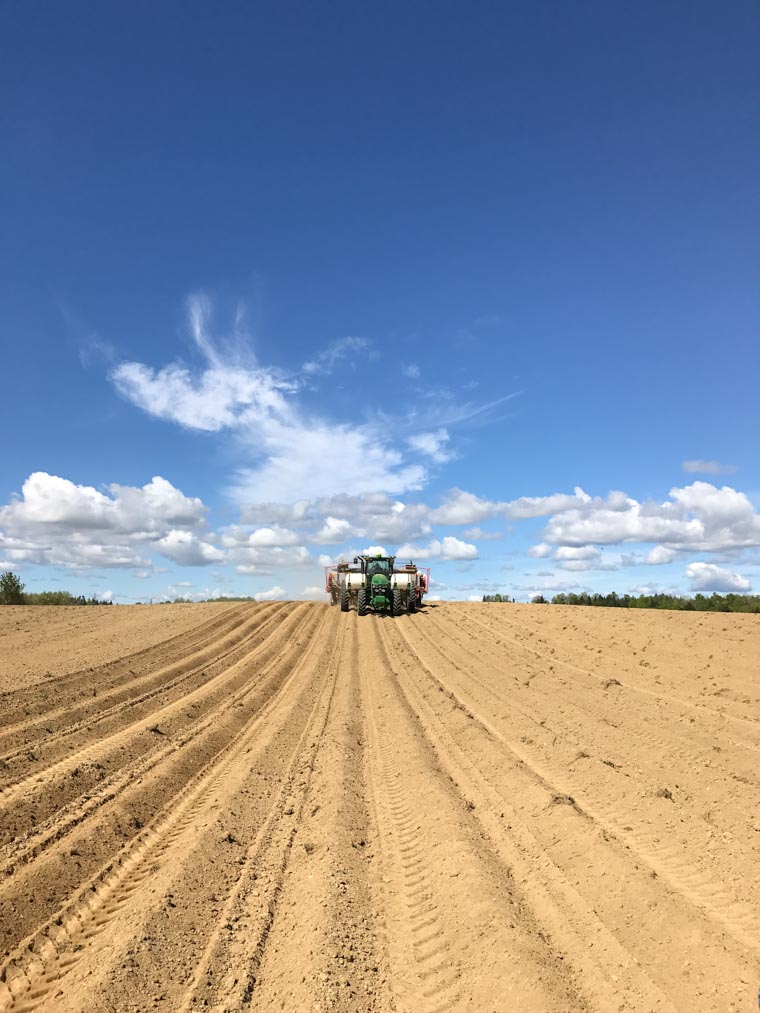 Technology Speeds Everything Up
With the help of a nifty GPS system, it takes a farmer on a tractor about an hour to plant 6 to 8 acres of potatoes. For farmer Shawn, it takes him about 12 to 13 days of planting to finish his massive 800-acre plot!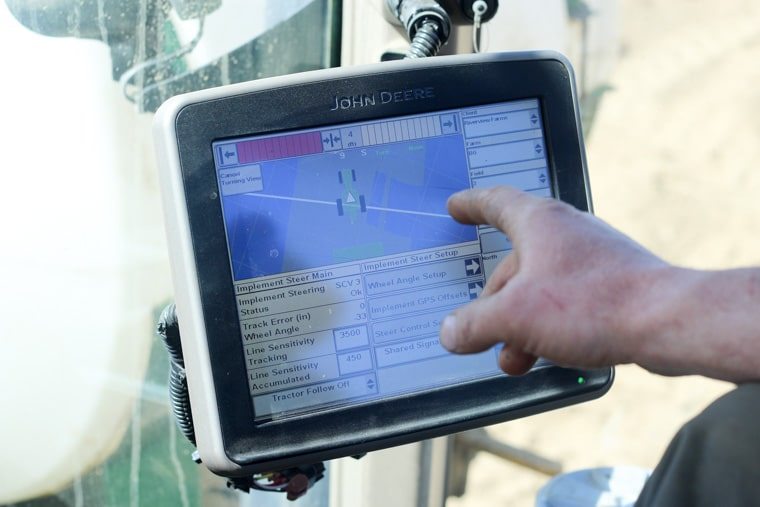 Potatoes get Sun-Burnt, Too!
The potato farmers carefully inspect their potatoes to make sure you only get the best quality spuds, and that means they're always looking to avoid seeing green. Green spots on potatoes are actually "sun burns", caused by an excess of sun exposure increasing levels of chlorophyll in the tuber. The resulting tater has a bitter flavour (from higher alkalinity), as well as higher levels of solanine, a compound that can cause mild nausea and headaches if consumed in excess. But don't worry, not only will those not make it to the grocery store, but you can prevent your fresh potatoes from going green at home too by storing them away from sunlight in a cool, dark place.
You Can Grow Your Own Potatoes From Potatoes at Home!
Potatoes are grown professionally from pieces of potatoes (called seeds). Essentially, the farmers just take a potato that has started to sprout (the little eyes emerge with tiny white stems), and they cut them into perfect 2 ounce portions (usually 4 pieces per 8 oz potato). The potato piece is then stored inside out of the weather until the skin grows over the cut side, and then the potato "seeds" are planted in the ground in perfect lines. You can take a potato and get it to start sprouting by placing it in a room temperature, sun-lit space, then cutting it into chunks and planting them into the ground. Give them lots of love for a few months and ta-da! Hello, home-grown taters!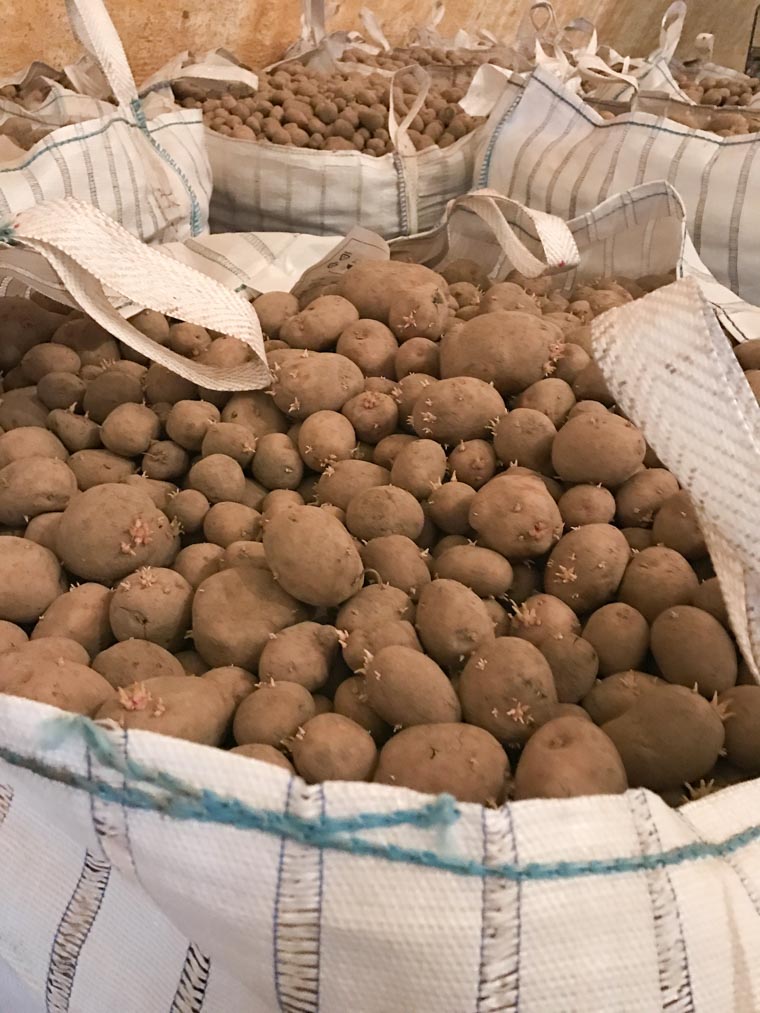 I have always found the farming life so romantic (maybe that's why I married a farmer), and my trip to New Brunswick to the potato farm reminded me why- knowing where your food comes from and putting a face to the hard-working family that grows it makes the food taste better. Ha! I didn't think it was possible to improve on fries, but I stand deliciously corrected.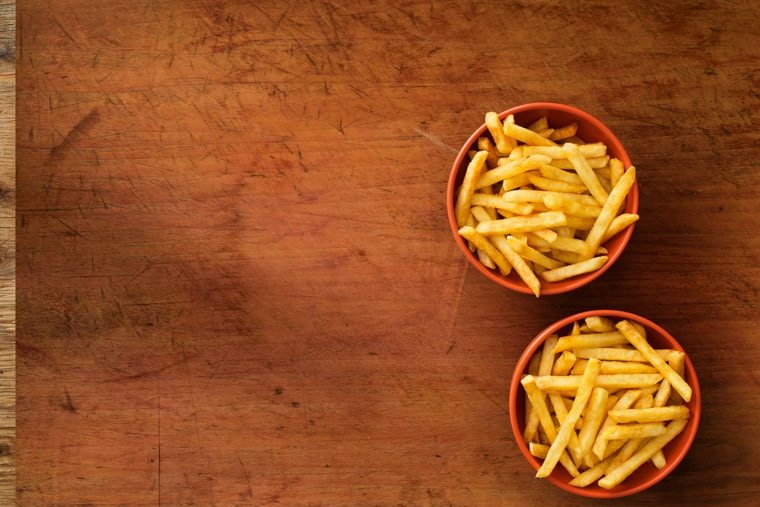 Now, let me know, did you already know any of these surprising facts about potato farming?
Did any shock you?
What do you want to know about potatoes?
Don't forget to share this post and leave me a comment below! I am really looking forward to returning to the farm to see them harvest the taters in the fall so be sure to subscribe to the blog so you don't miss my next adventure!

Disclosure: This post was developed in paid partnership with McCain Foods Canada, however, all opinions are genuine.