We share the best healthy snacks and foods to balance blood sugar for people living with Diabetes and those who just need a filling snack to get them from meal to meal.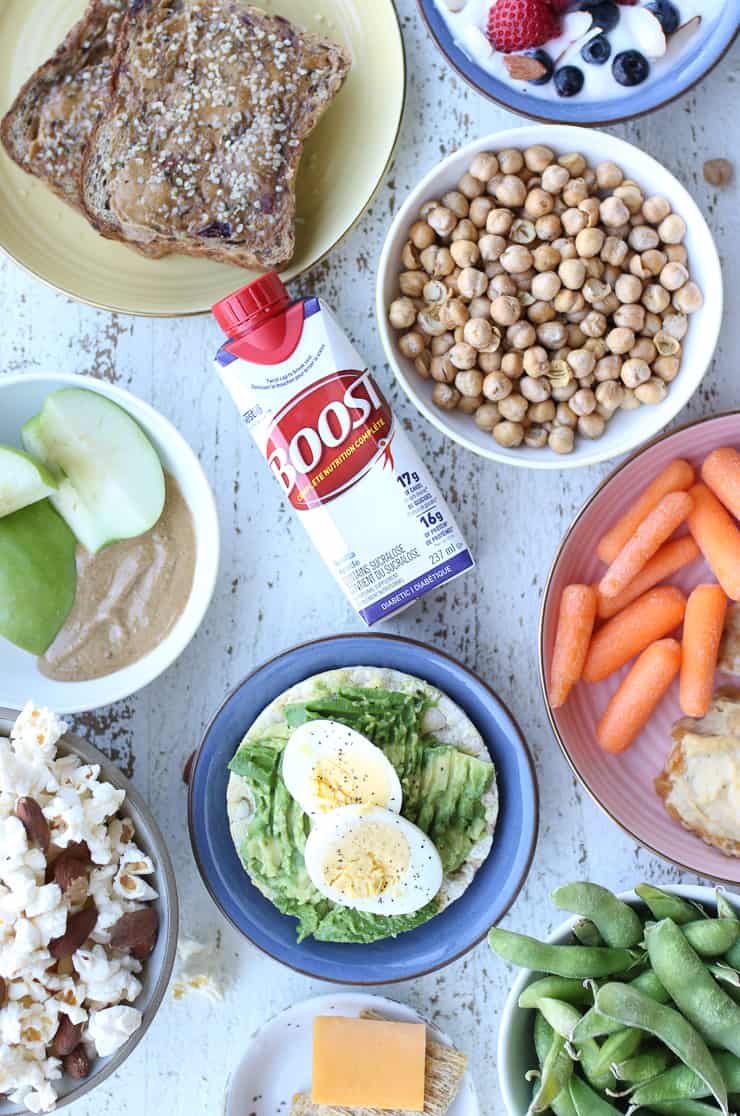 Tell me if this sounds familiar. You had a rushed breakfast, powered through back to back zoom meetings all morning, and arrived at lunch with low blood sugars and desperate hunger pangs, so you plow through a sleeve of cookies before you even have a chance to see what you had planned for lunch. Yep, this is a classic situation and one of the many reasons I am a fan of planning balanced snacks to help keep blood sugars even keeled.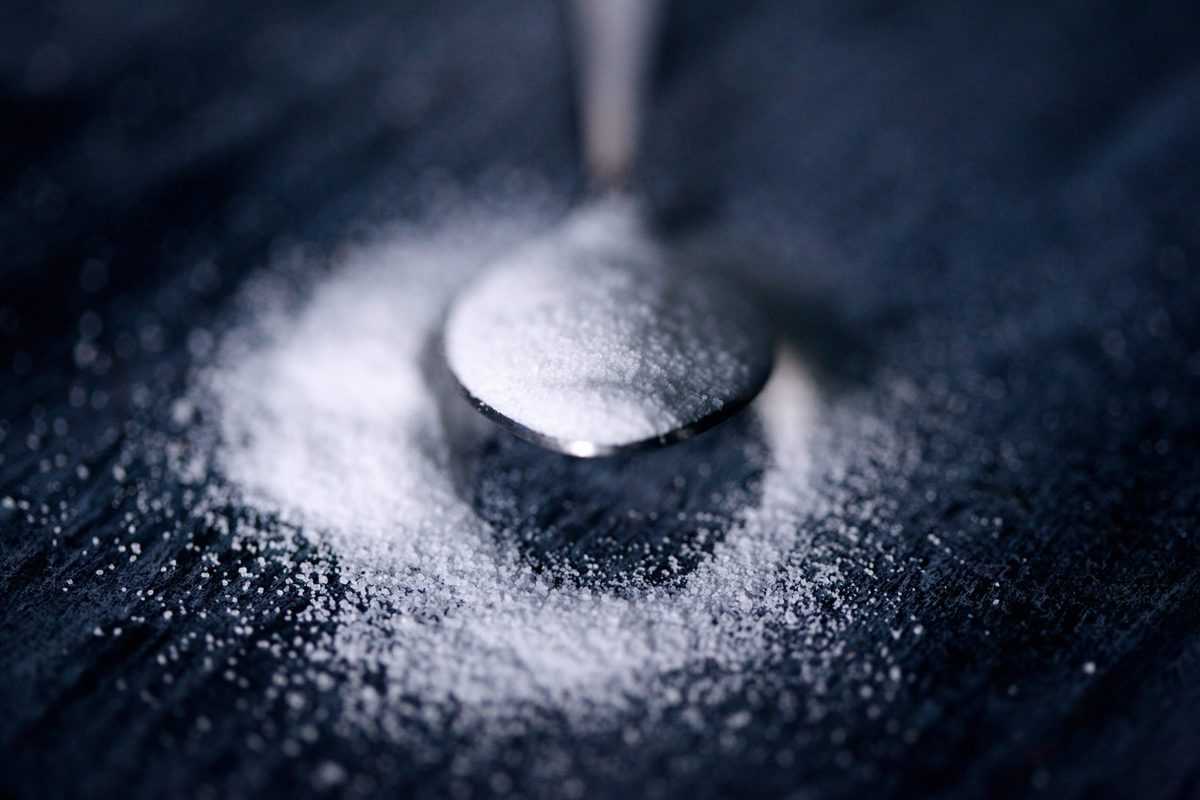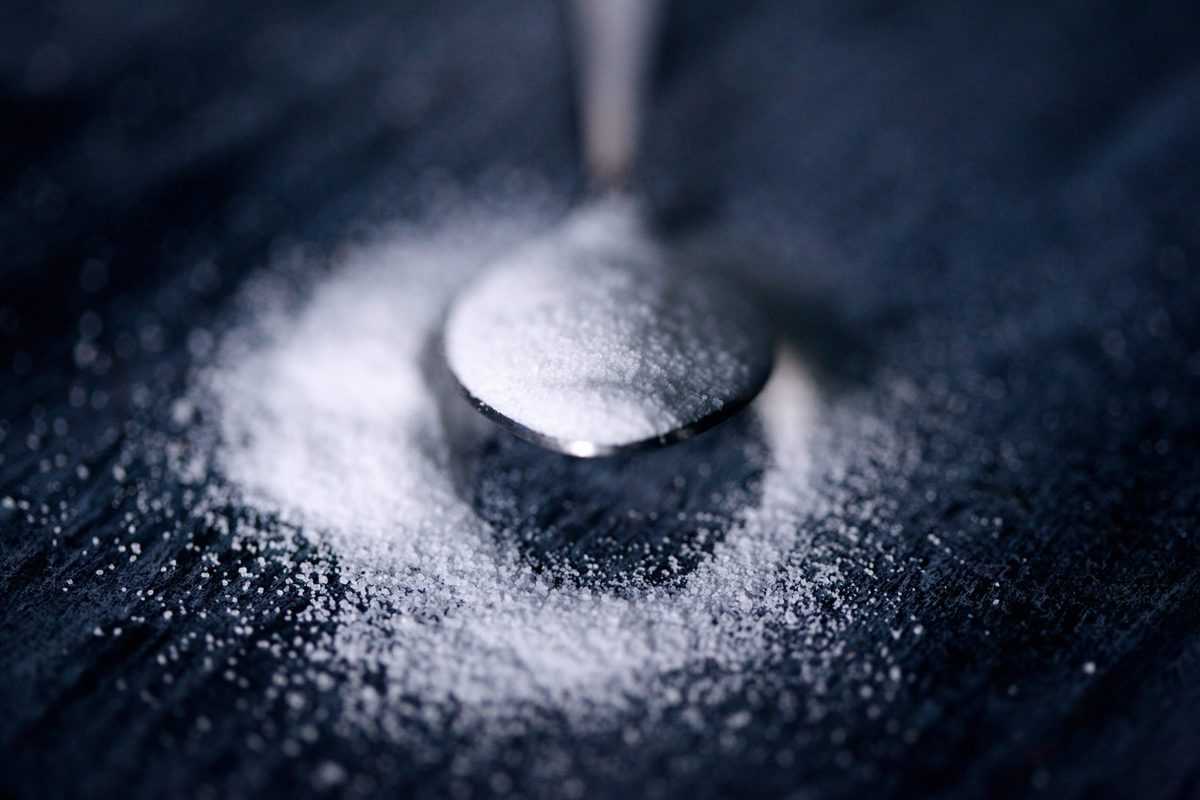 What happens when my blood sugars get low?
If you are living with Diabetes and you skip a meal or eat less than you need (to support physical activity, for example), you might find that you experience some of the unpleasant symptoms of hypoglycemia (low blood sugar). These would include:
Rapid heartbeat

Nervousness

Fatigue

Headache

Extreme hunger

Dizziness

Shakiness

Sweating

Difficulty concentrating
For those who do not have Diabetes, skipping a meal might be uncomfortable, but the body is typically able to mobilize glucose from elsewhere (like from storage in the liver) without any serious side effects.
Is blood sugar only important for people living with Diabetes?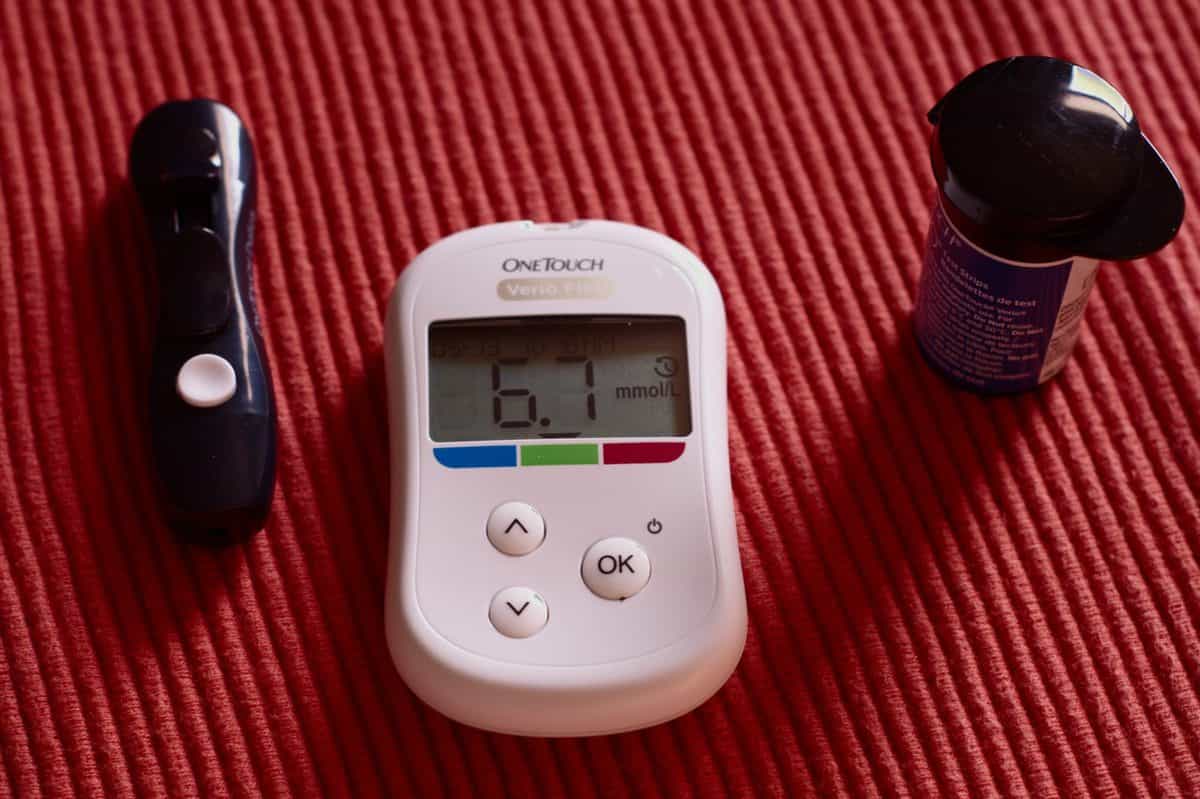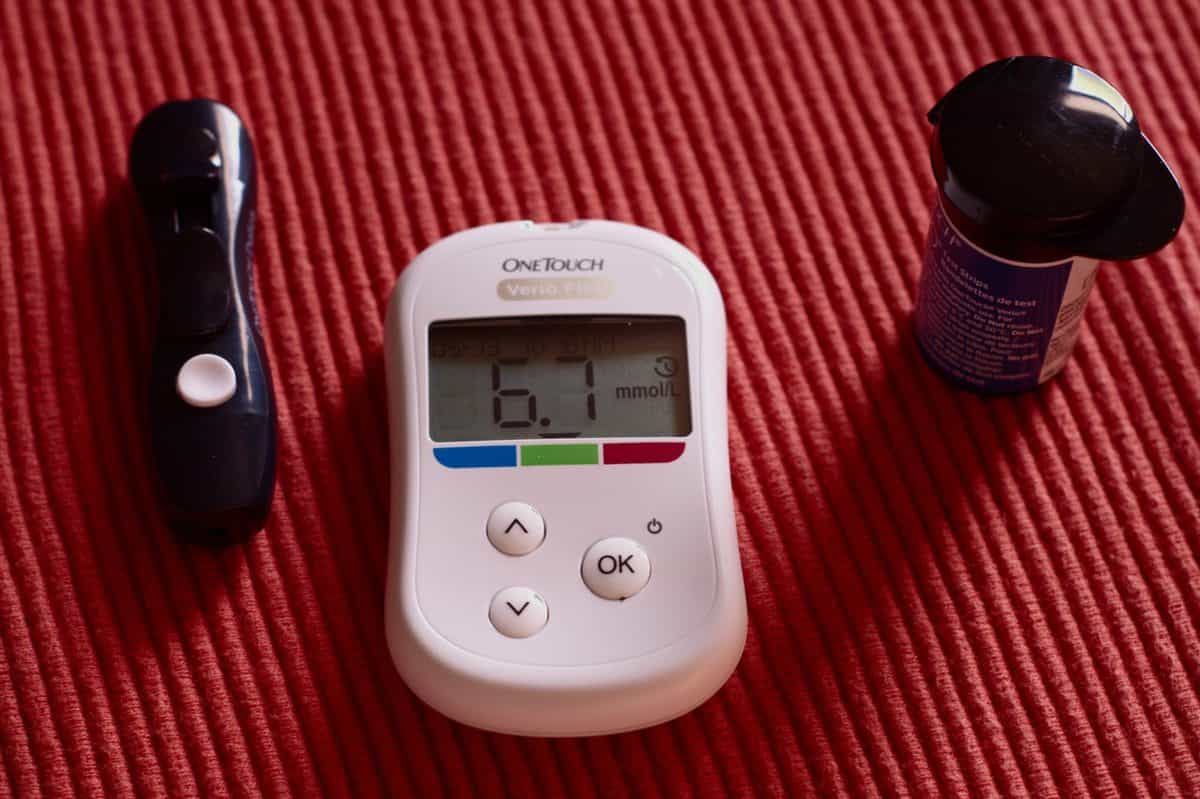 Not necessarily. We tend to talk about "blood sugar spikes" colloquially for the general population, but in reality, someone without Diabetes will not experience actual hyperglycemia in response to a high sugar meal, or hypoglycemia when they don't eat enough. However, while you may not feel the extreme highs and lows of someone living with Diabetes, one may still experience some variation in blood sugars (within "normal ranges") and subsequent symptoms when choosing a refined sugar vs balanced snack. While it's more accurate to use different language when describing the technical blood glucose levels of those with and without Diabetes, it still makes sense from a satiety and symptom management standpoint for everyone to be mindful of foods that provide less and more sustained energy. Foods that are high in fast digesting carbs (like candy, for example) will be digested quickly, lead to hyper insulin secretion by the pancreas, and will leave you feeling hungry, jittery and fatigued shortly after eating. It's just not very satiating. Foods that are rich in fibre, protein and fat, as well as the act of chewing well can increase GLP-1 (glucagon-like peptide 1) which helps create a more accurate insulin response. These compounds also help promote slower digestion and a more stable release of energy so you feel fuller longer. This is why it's important to pair carbohydrates with a source of fibre, protein or fat whenever possible to promote more even blood sugar levels throughout the day.
How do you balance blood sugar?
Regardless of whether or not you have Diabetes, you can balance your blood sugars by paying attention to some simple lifestyle factors.
Exercise Regularly
Exercise can help your cells become more insulin sensitive and help your muscles use blood sugars for muscle contraction. You don't need to go crazy and sign up for a strenuous bootcamp 5 days a week. Choose an activity that you love and can keep up for the long haul whether that be walking, biking, weight lifting, or running after your kids.
Choose High Fibre Carbs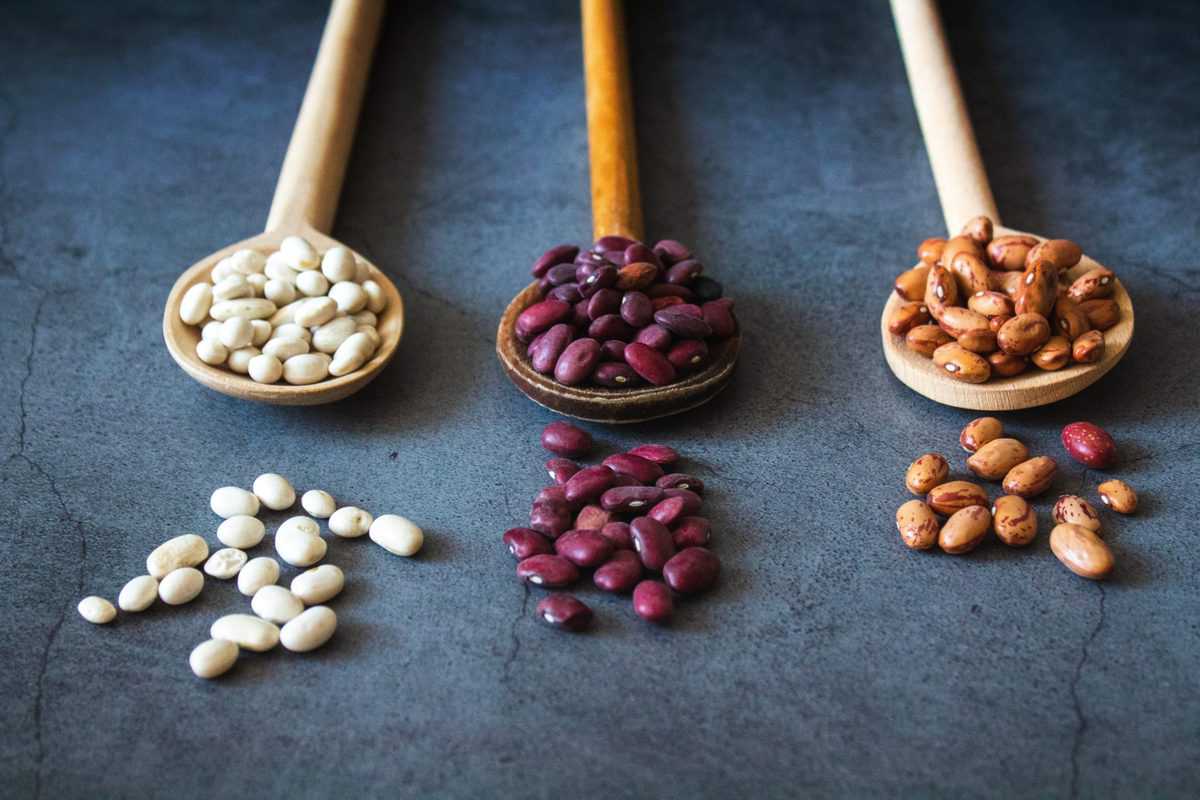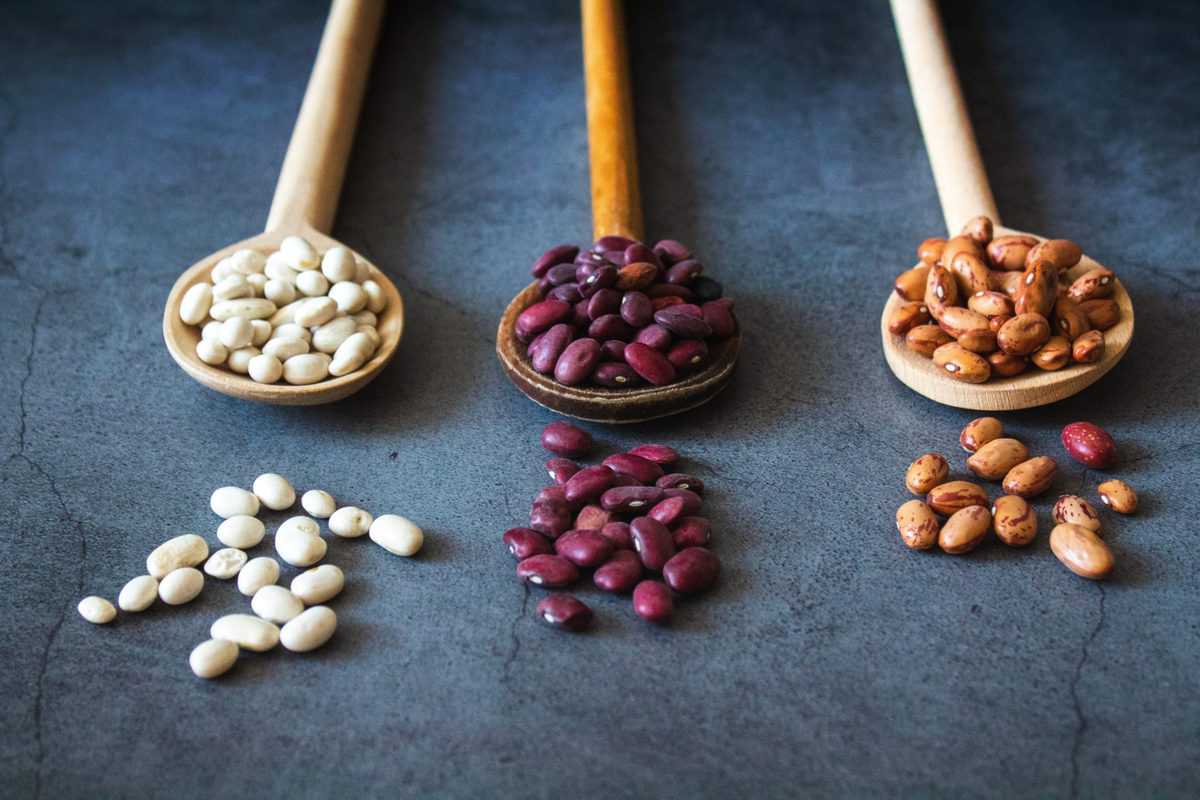 While both insoluble and soluble fibre are important, soluble fibre has been shown to help lower blood sugar levels. It's recommended that women aim for 25 grams of fibre per day, and men around 38 grams. Sources of soluble fibre include oat bran, barley, nuts, seeds, pulses, fruits and vegetables.
Reduce the Glycemic Load
The glycemic index determines the body's blood sugar response to carbohydrate containing foods. Foods that are high GI will raise your blood sugars faster and more dramatically than foods that are low GI. You can reduce the overall glycemic load of a meal by pairing your carbohydrate with a source of fibre, protein or fat which helps slow down the glycemic response.
Stay Hydrated
Drinking enough water can help to flush out excess glucose, and is a hydrating choice that does not increase blood sugars like juice, soda or other sweetened beverages.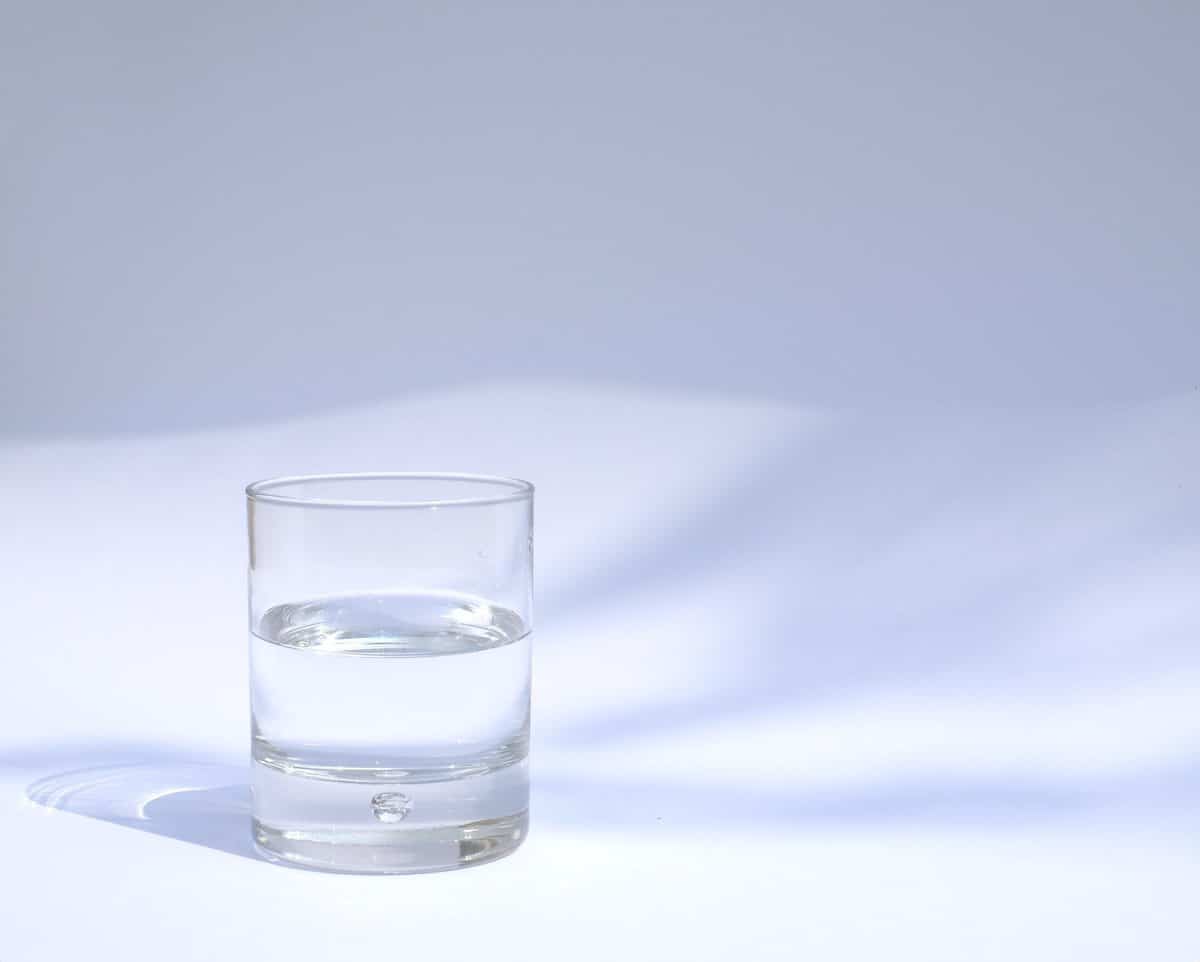 Control Stress Levels
Stress can increase hormones like glucagon and cortisol, both of which can increase blood sugar levels. Try to find an activity that you find relaxing and enjoyable like yoga, meditation, reading, or mindfulness.
Get Enough Sleep
Lack of sleep, like stress, can impact cortisol levels, so try to implement a healthy sleep hygiene regime like going to bed early, removing any blue light from electronics and screens, and starting a relaxing routine in the hours before bed.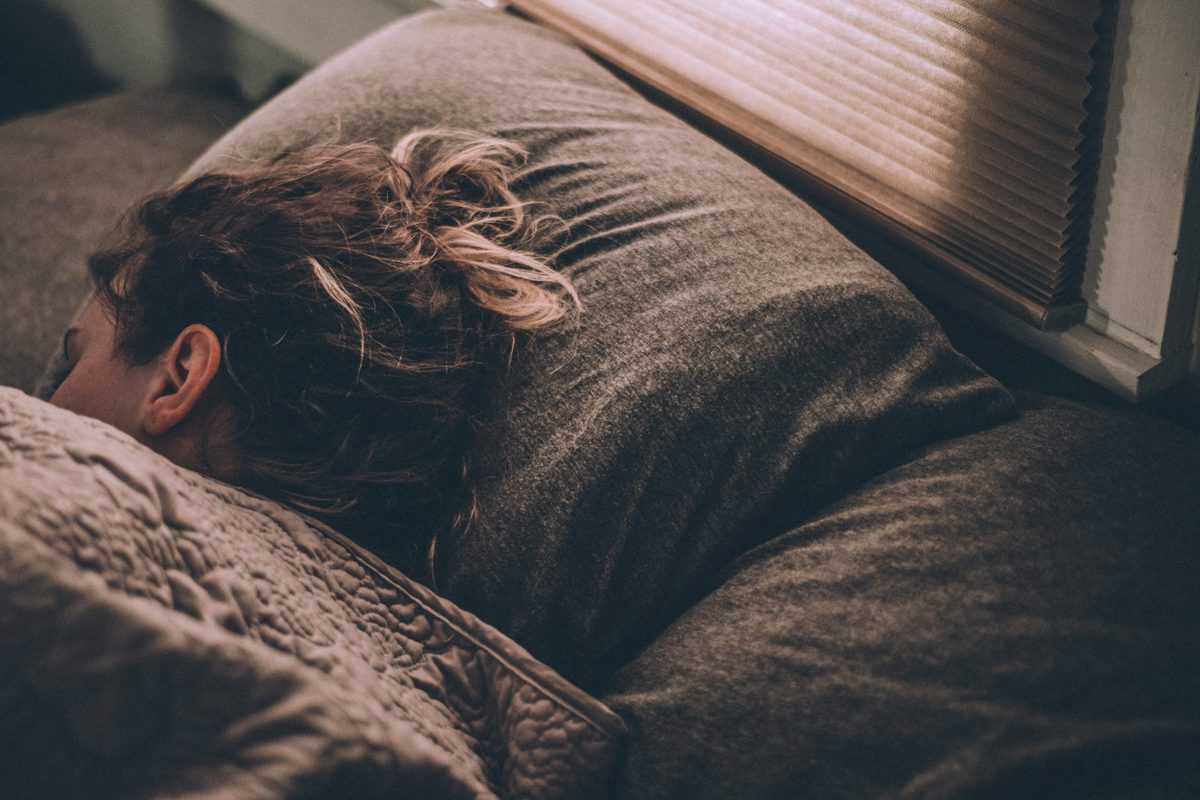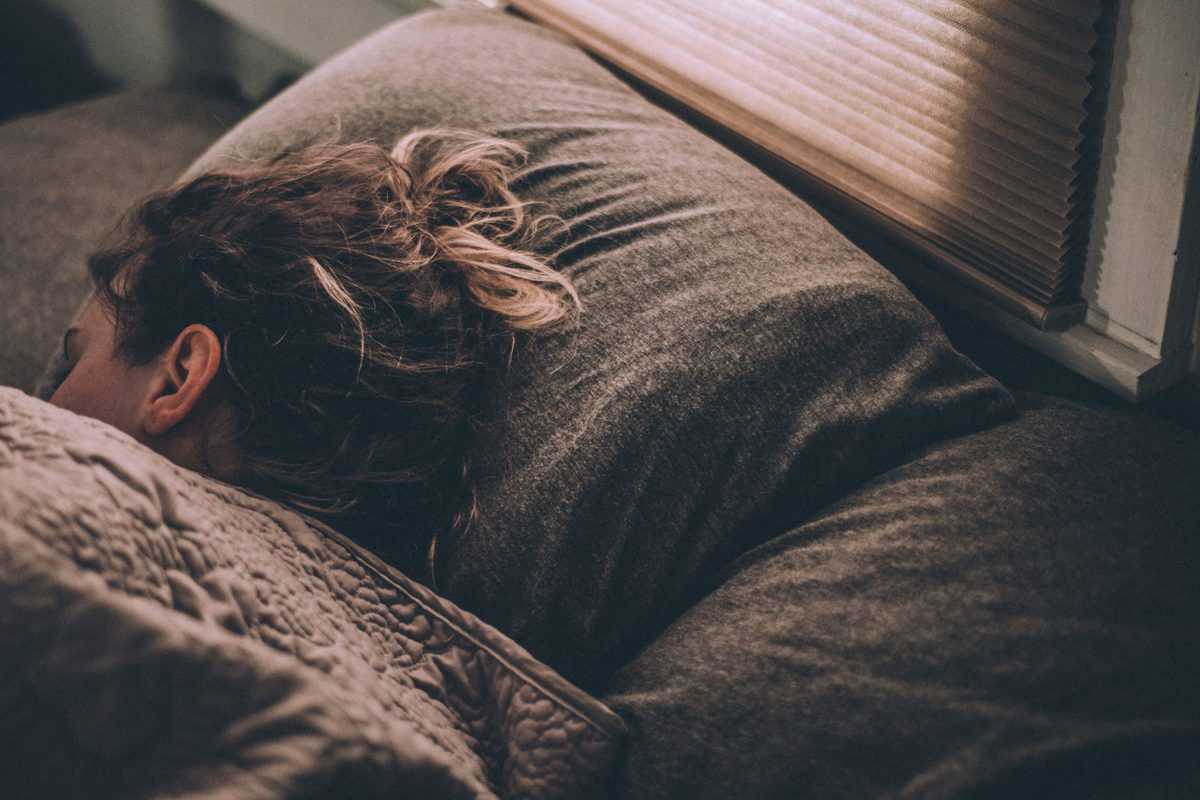 What kind of foods are the best for keeping blood glucose levels stable?
When choosing snacks to help stabilize your blood sugar and keep you satiated longer, I like to think about incorporating at least one of what I call the "hunger crushing" compounds. That includes fibre, protein and fat. Foods that are high in simple carbs all on their own will typically be digested and processed very quickly by the body which gives you a quick hit of energy, but will not keep you satiated very long. So while carbs are great and very important (yes, even for those living with Diabetes), I always recommend avoiding "naked carbs". In other words, we want to pair those carbs with a source of protein, fibre or fat to boost up the satiety factor.
Examples of fibre rich foods include: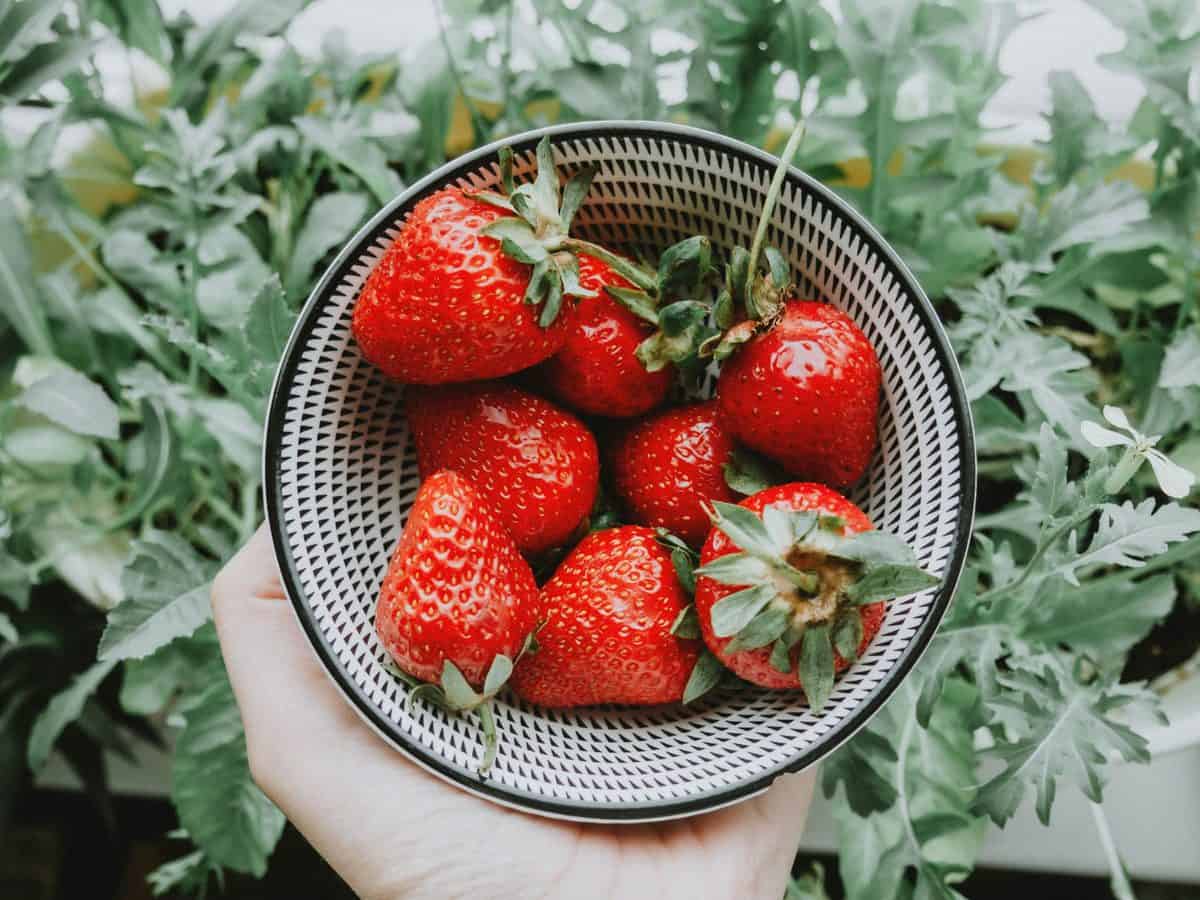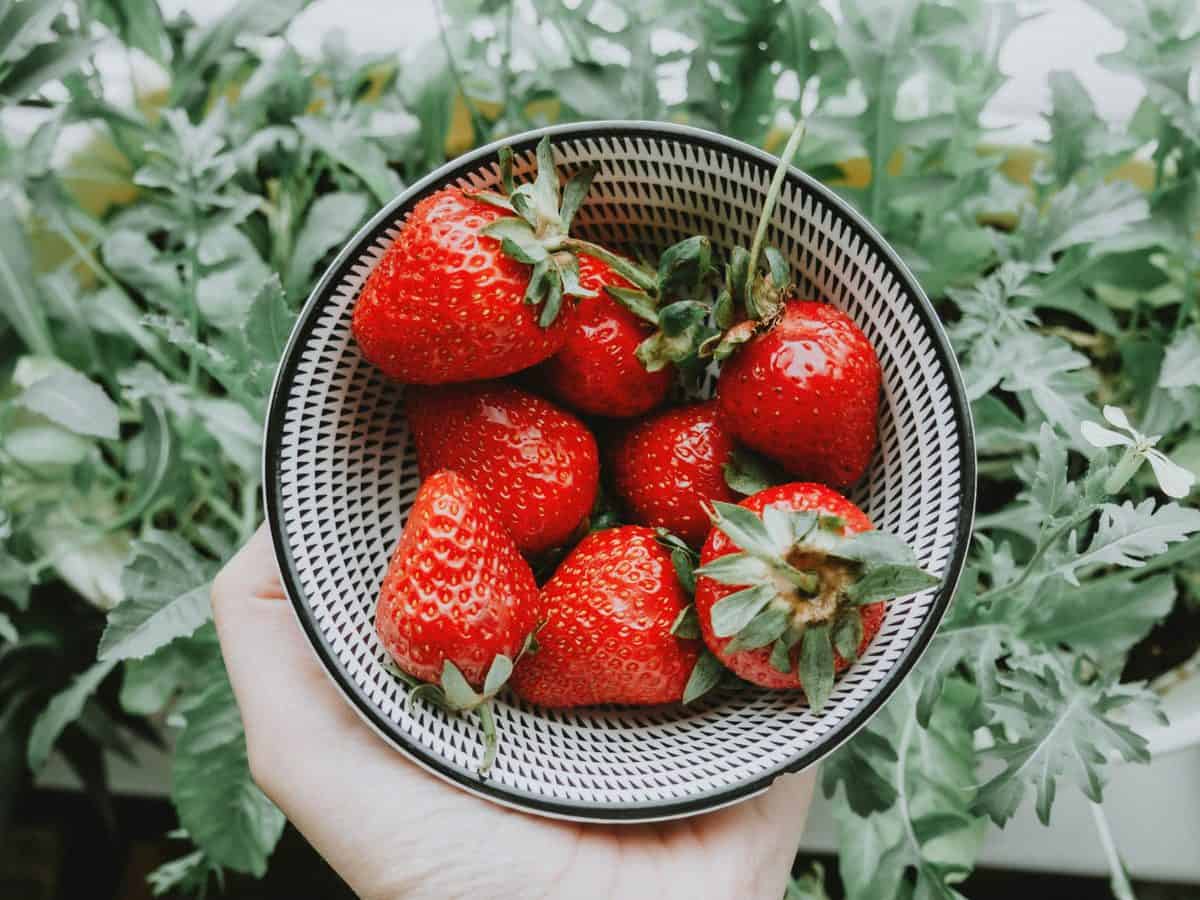 Whole grains

Fruit

Veggies

Pulses

Nuts and seeds
Examples of healthy fats include: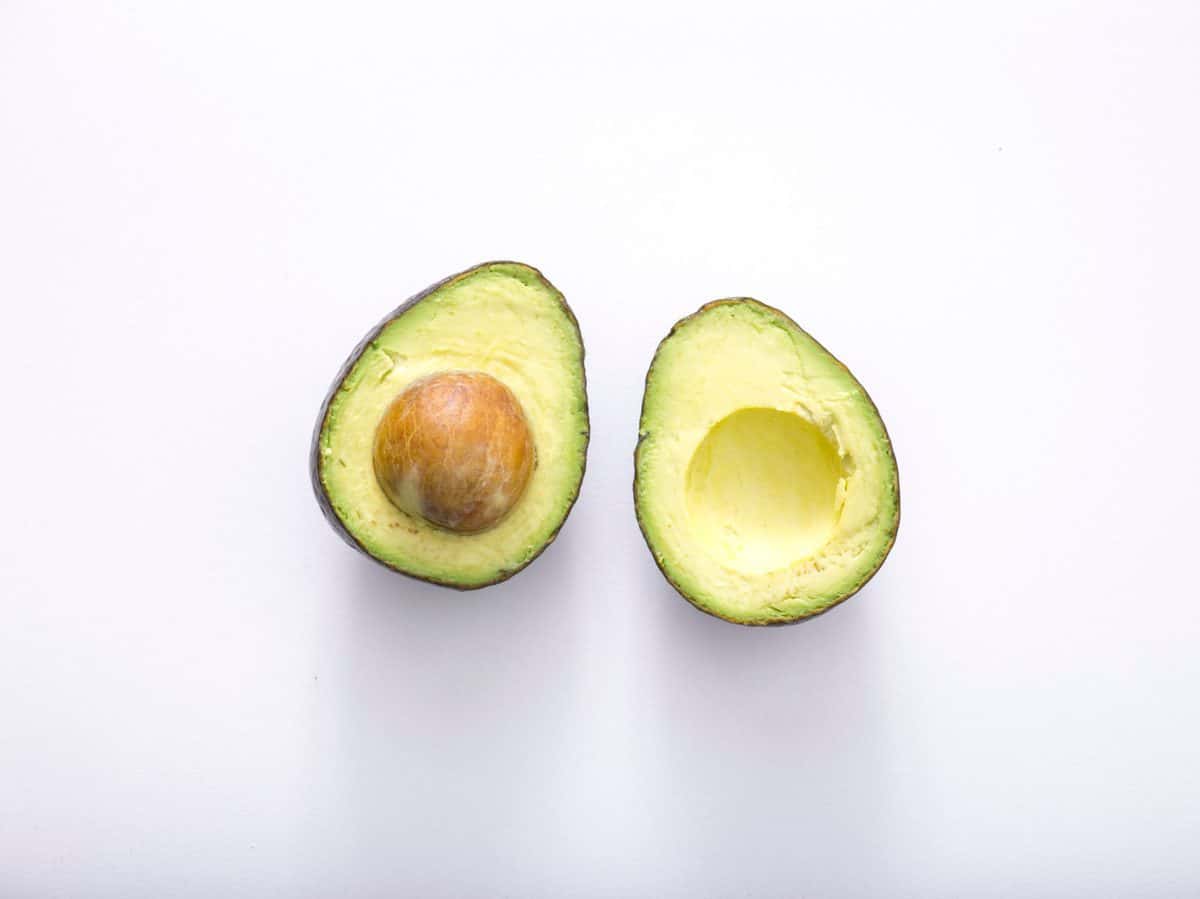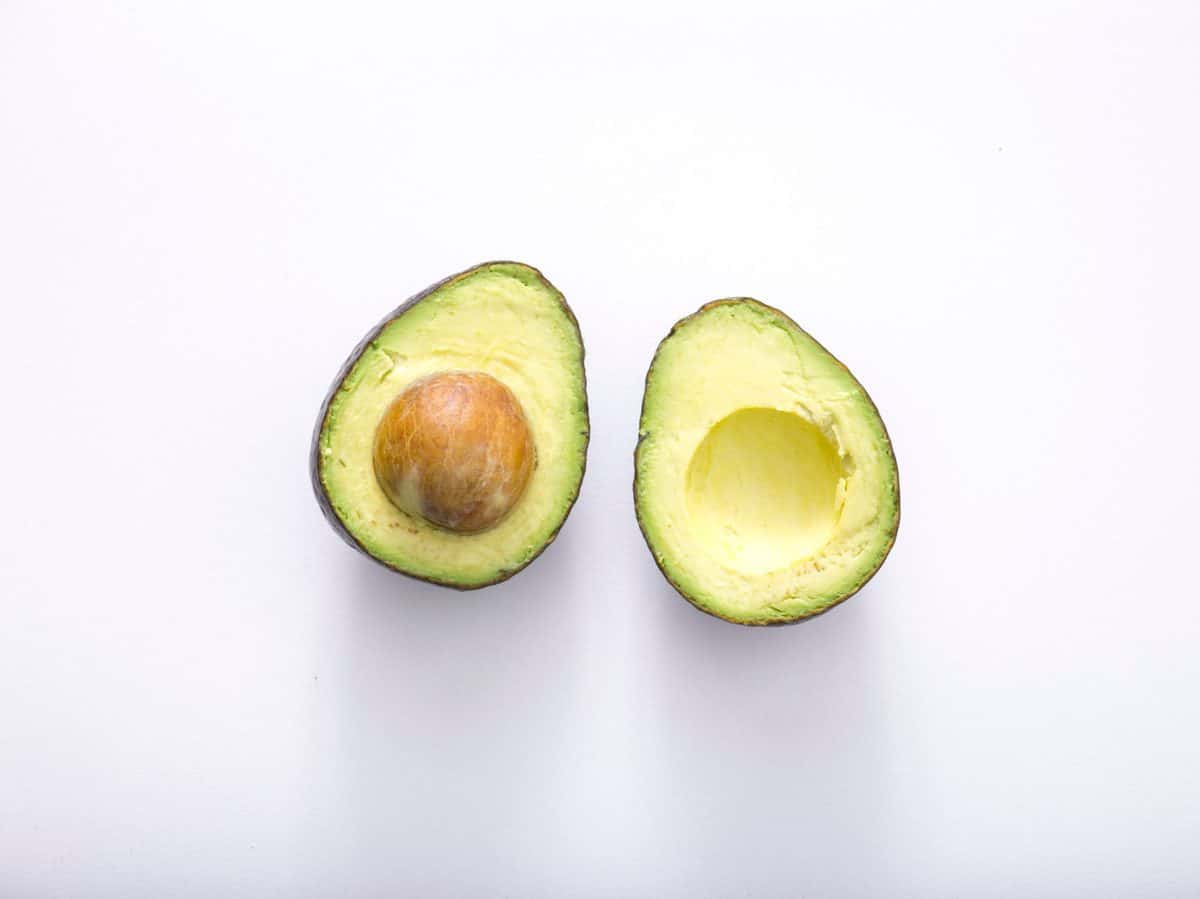 Avocado

Nuts and seeds

Olive oil

Fatty fish

Hemp hearts
Examples of protein rich foods include: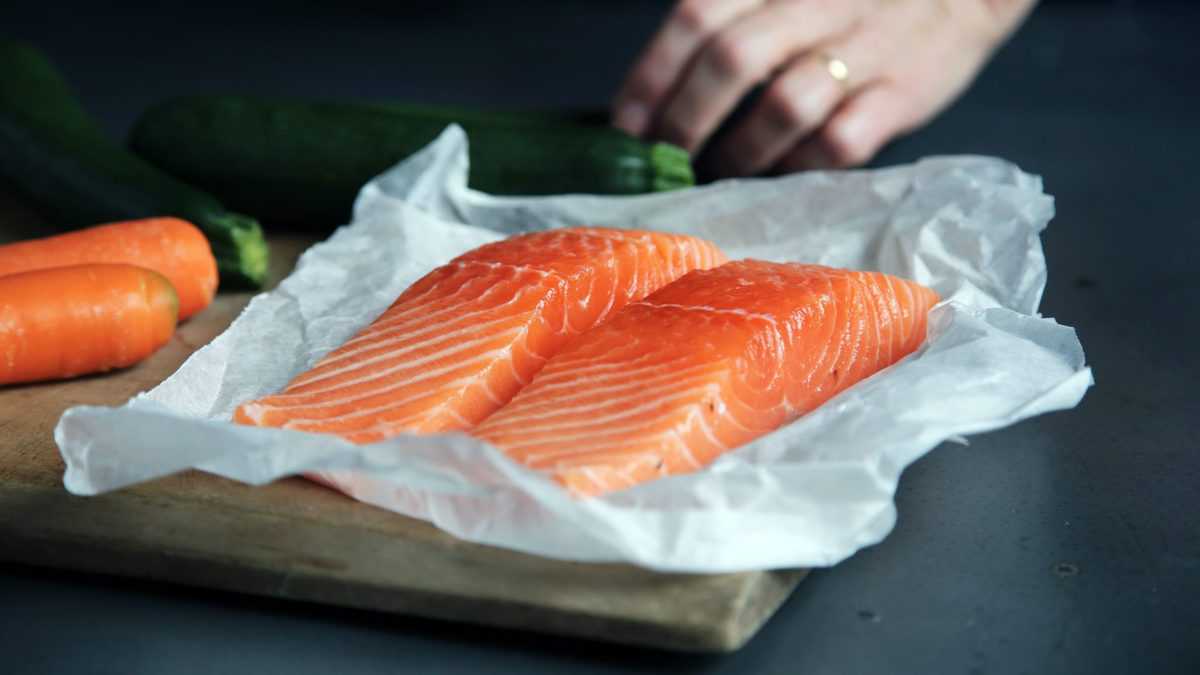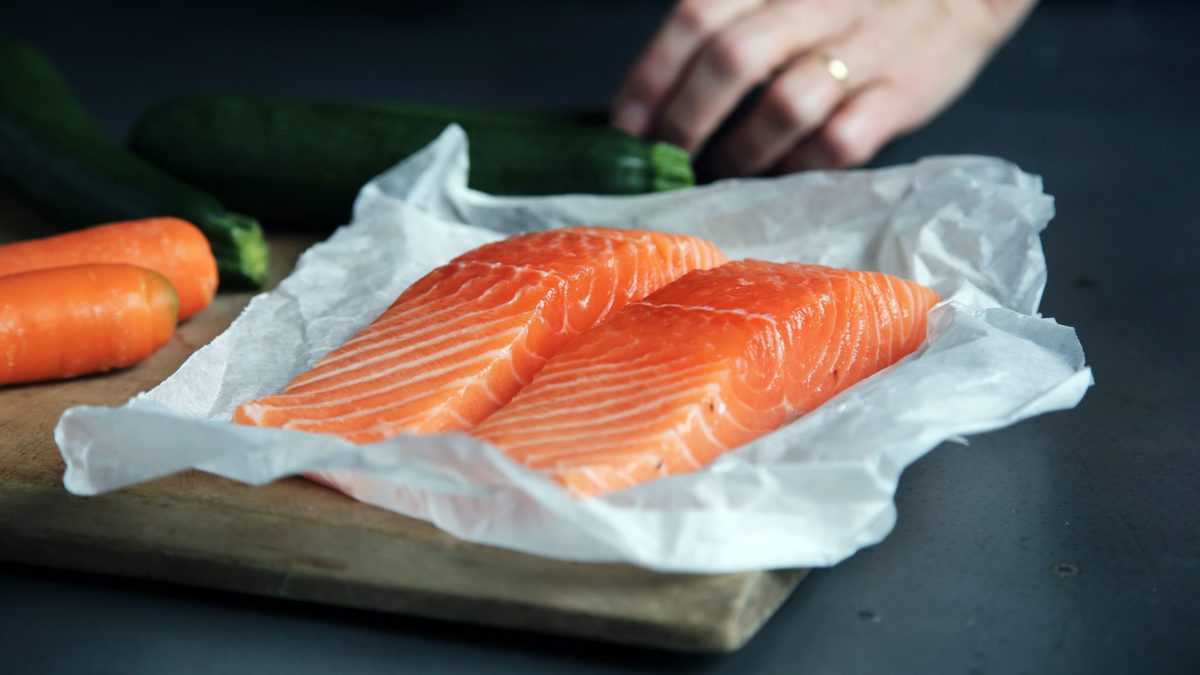 Lean poultry and fish

Pulses

Tofu

Greek yogurt

Eggs
Best Healthy Snack Foods to Balance Blood Sugar
Snacks can be a great way to carry us between meals so our blood sugars don't get too low and we don't get hangry. Here are some of nutritionally balanced snack ideas!
Greek Yogurt + Berries + Nuts
Here we have protein in the yogurt, fibre in the berries and healthy fats in the nuts.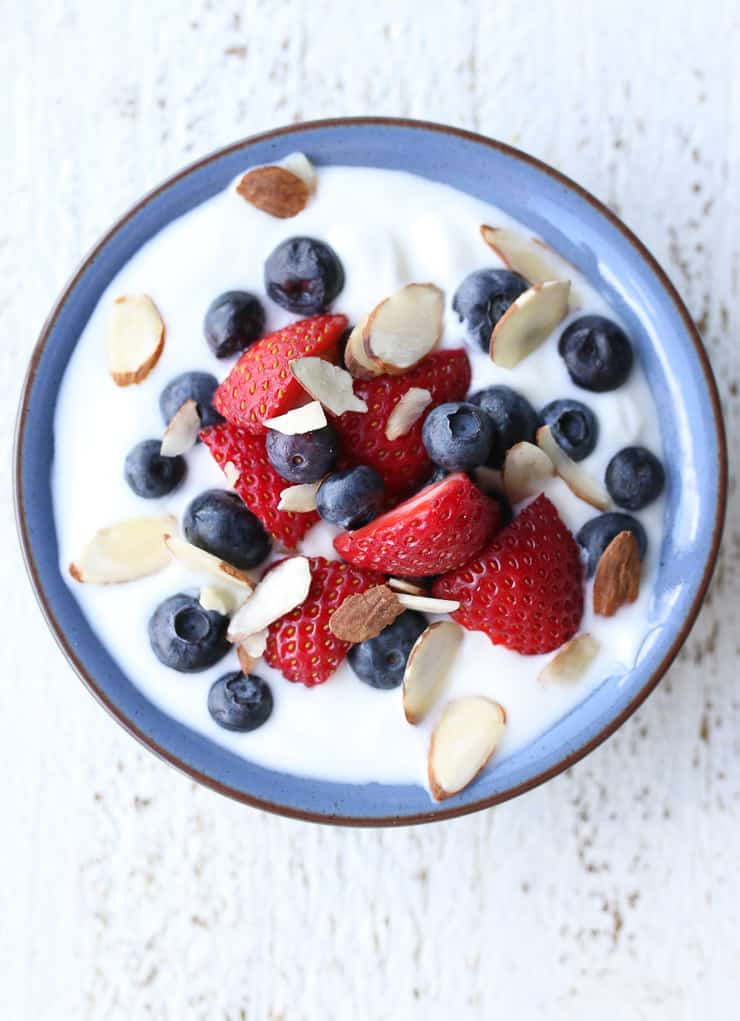 Whole Grain Toast + Nut Butter + Hemp Hearts
Here we have fibre in the toast, plus the combination of healthy fats, fibre and protein in the nut butter and hemp hearts.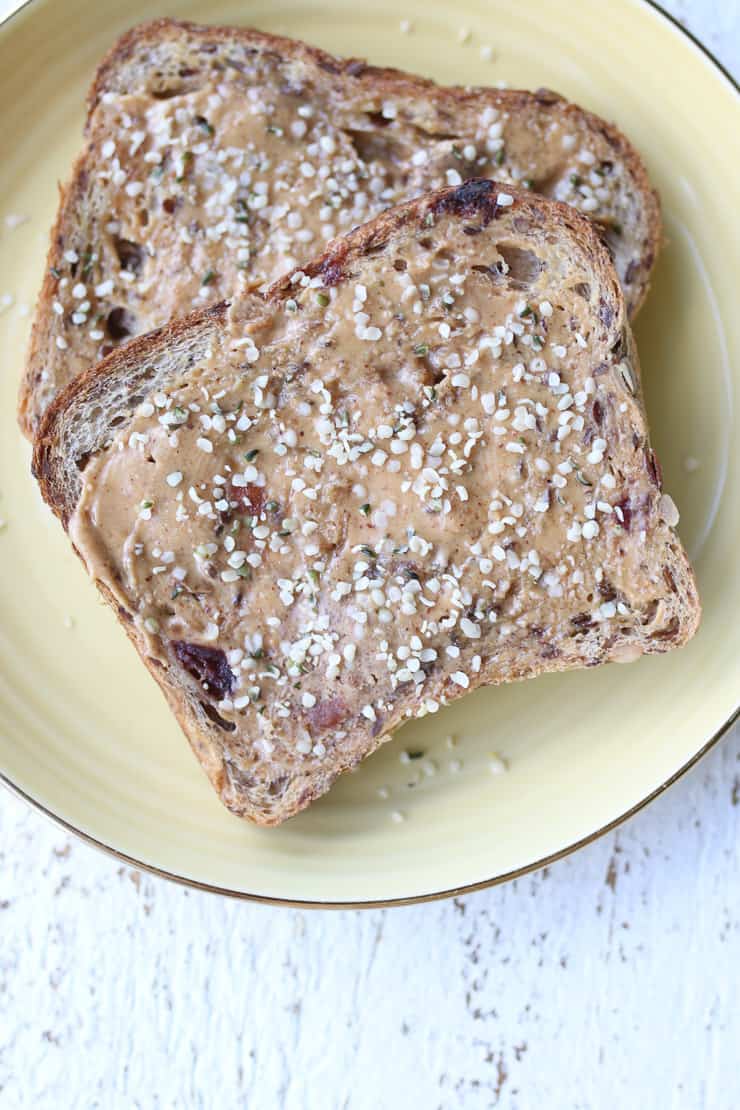 Air-popped Popcorn + Almonds
I love that we have some fibre rich carbs with the popcorn plus healthy fats, protein and fibre in the almonds.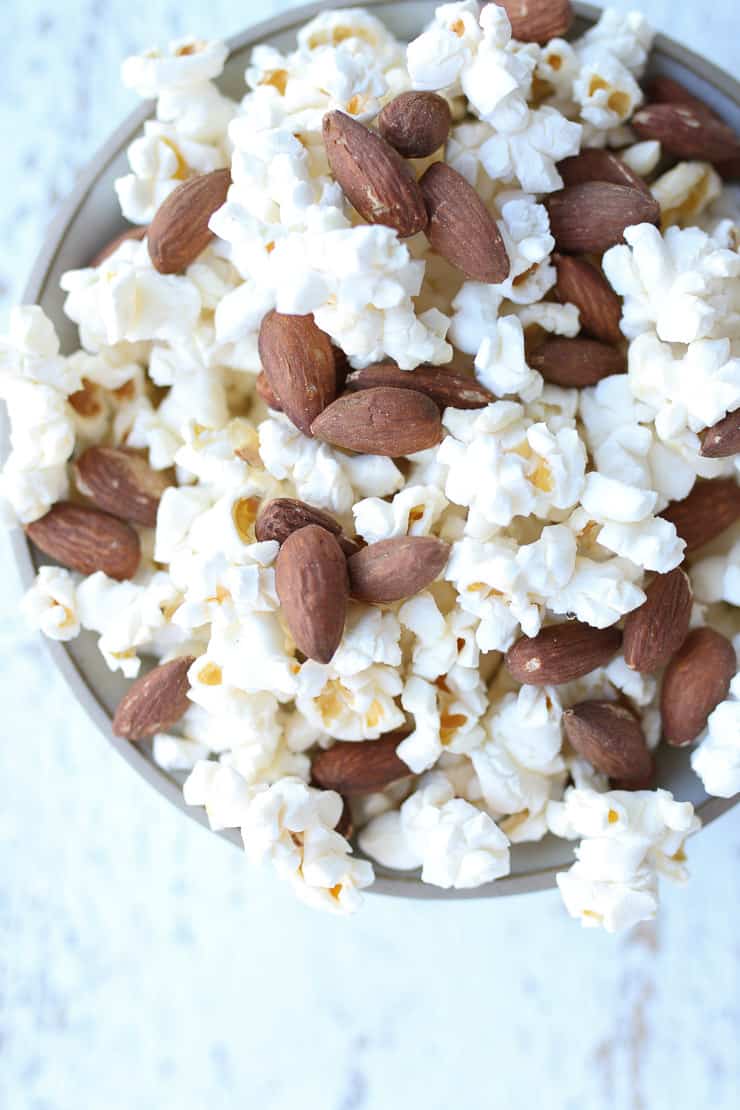 Apple + Nut Butter
Again, fibre rich carbs in the apple plus the healthy fats, protein and fibre of nut butter.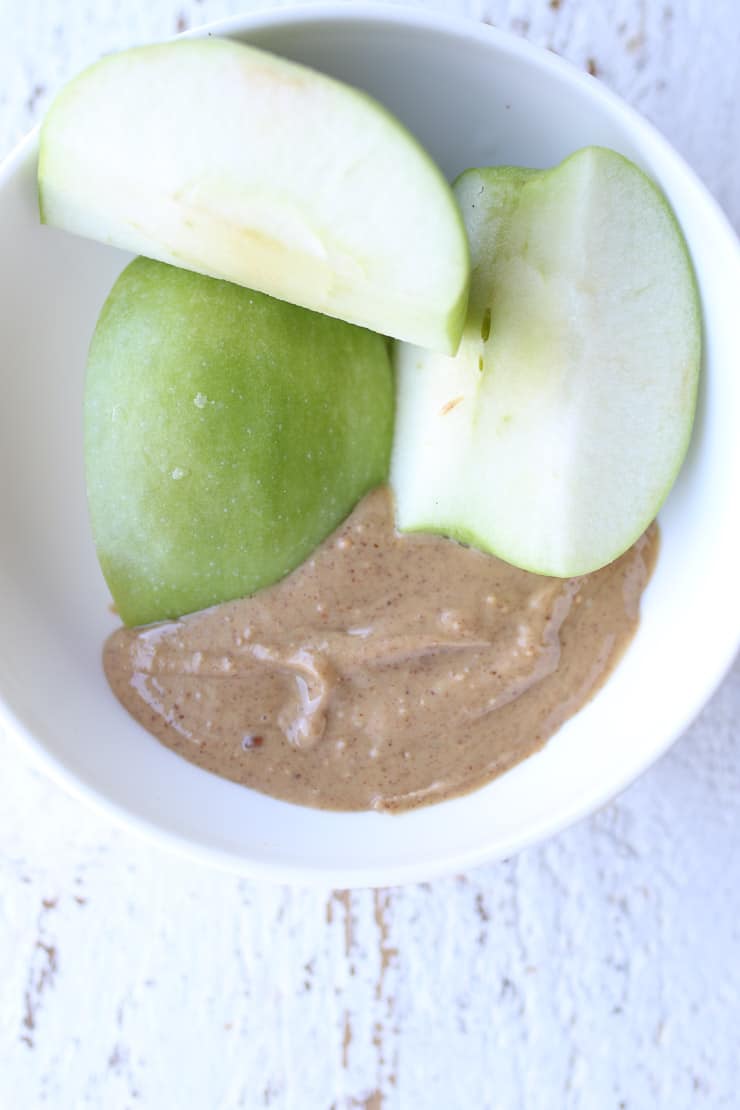 Whole Grain Crackers + Cheese
Fibre rich carbs in the crackers plus some protein and fat in the cheese.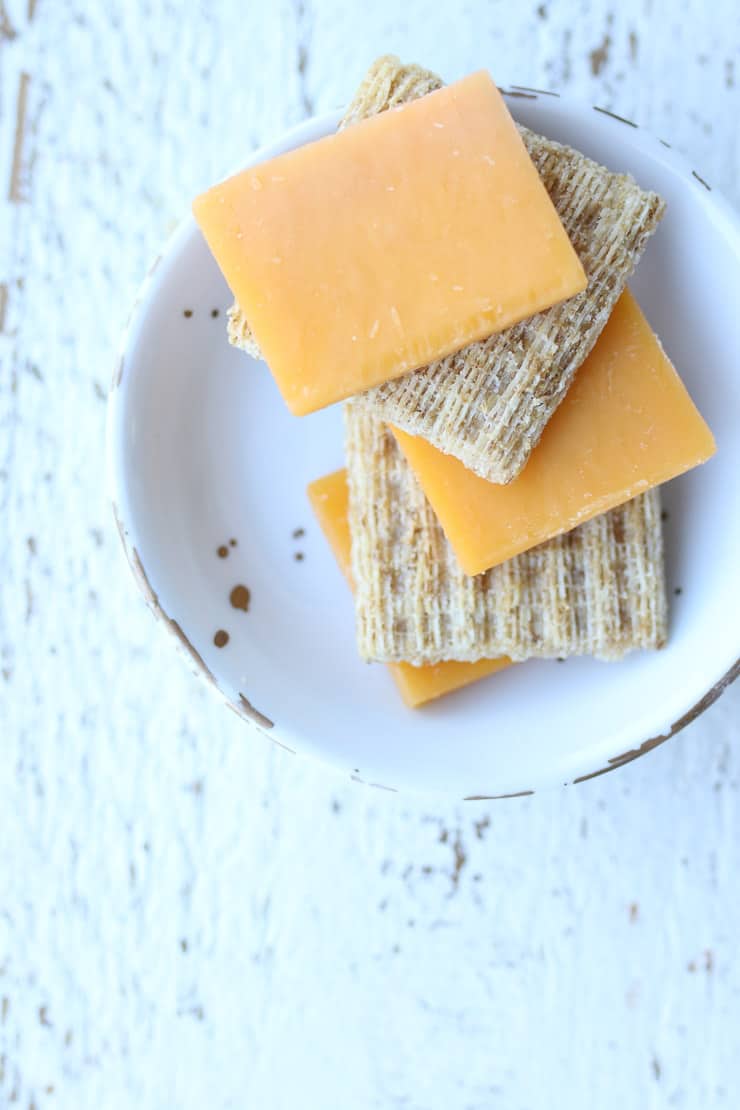 Whole Wheat Pita + Hummus + Carrots
We have fibre rich carbs in the pita and carrots plus fibre, protein and fat in the hummus.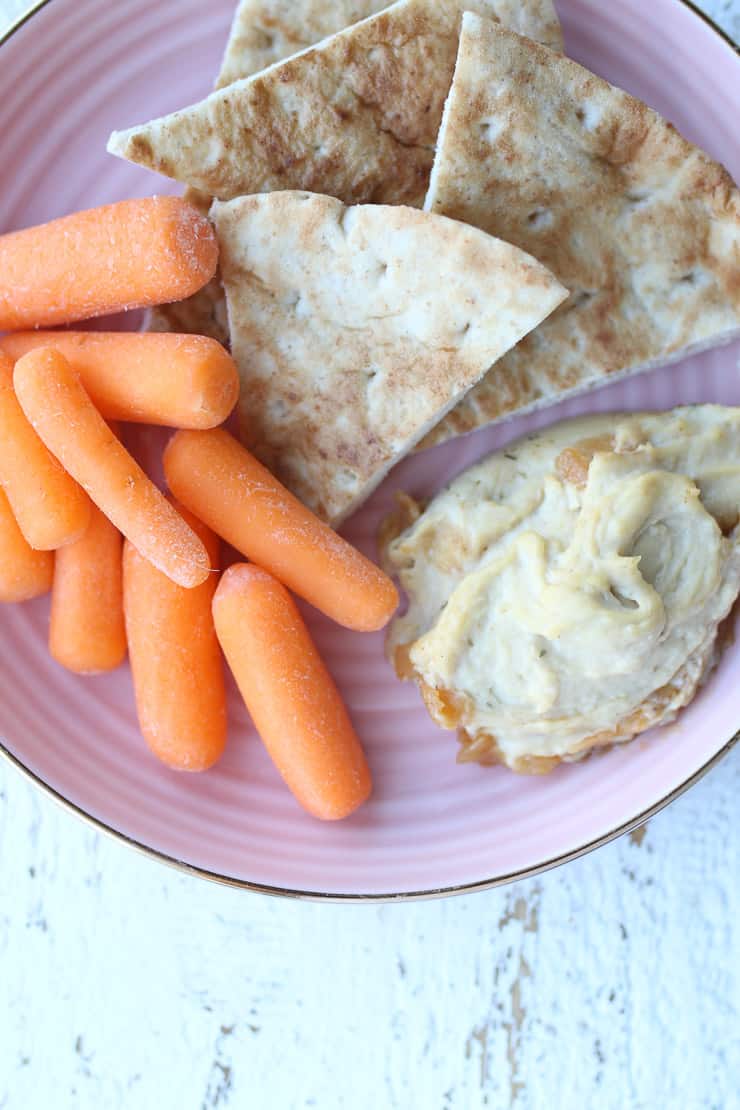 Edamame
Edamame is a great source of fibre and protein.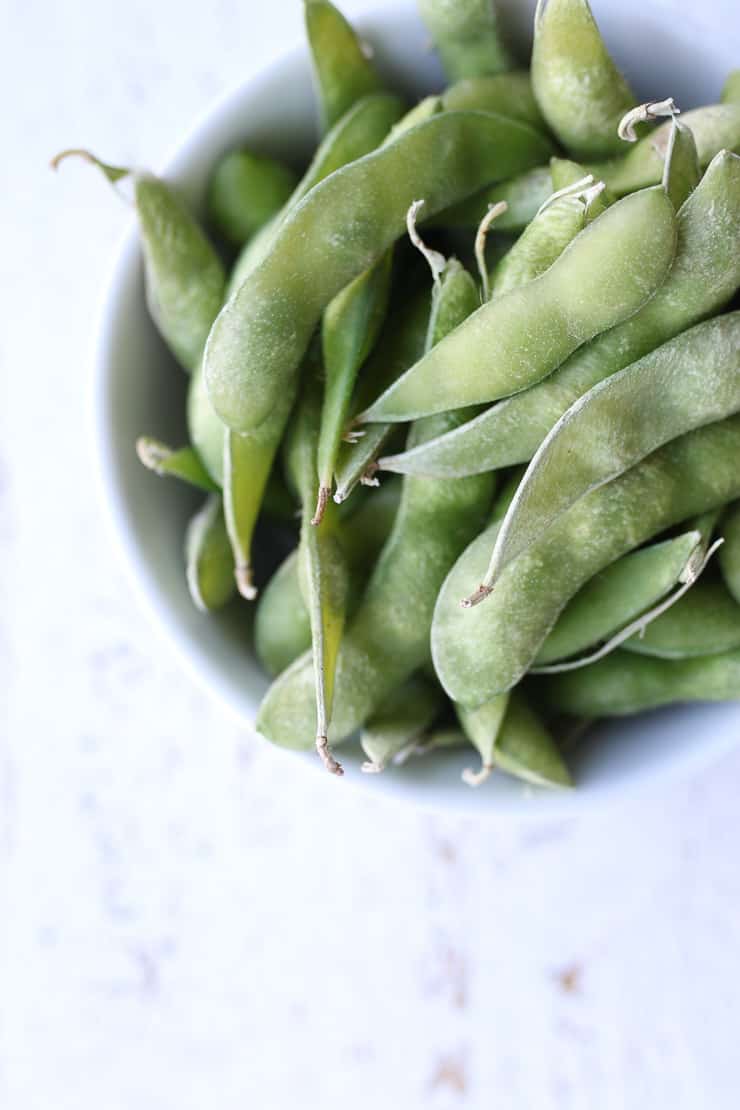 Rice Cake + Avocado + Egg
We have some fibre and healthy fats in the avocado, plus fat and protein in the egg to compliment the carbs in the rice cake.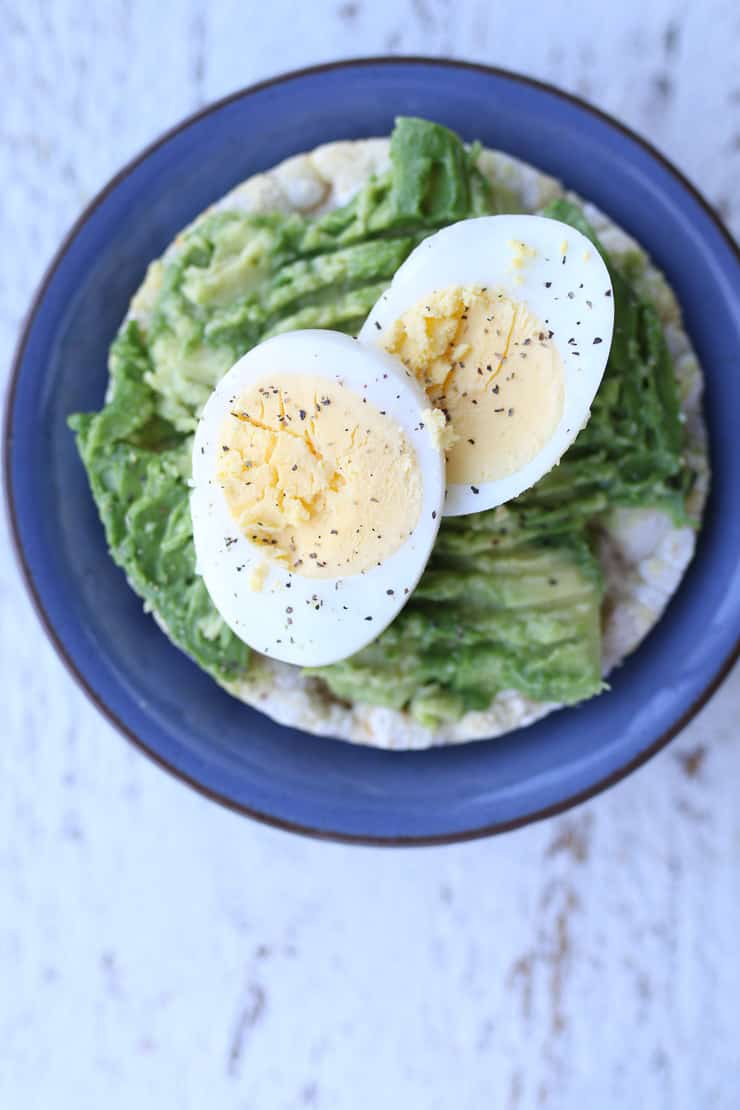 Roasted Chickpeas
Pulses are a great source of fibre and protein and if roasted in olive oil, they also provide some healthy fats.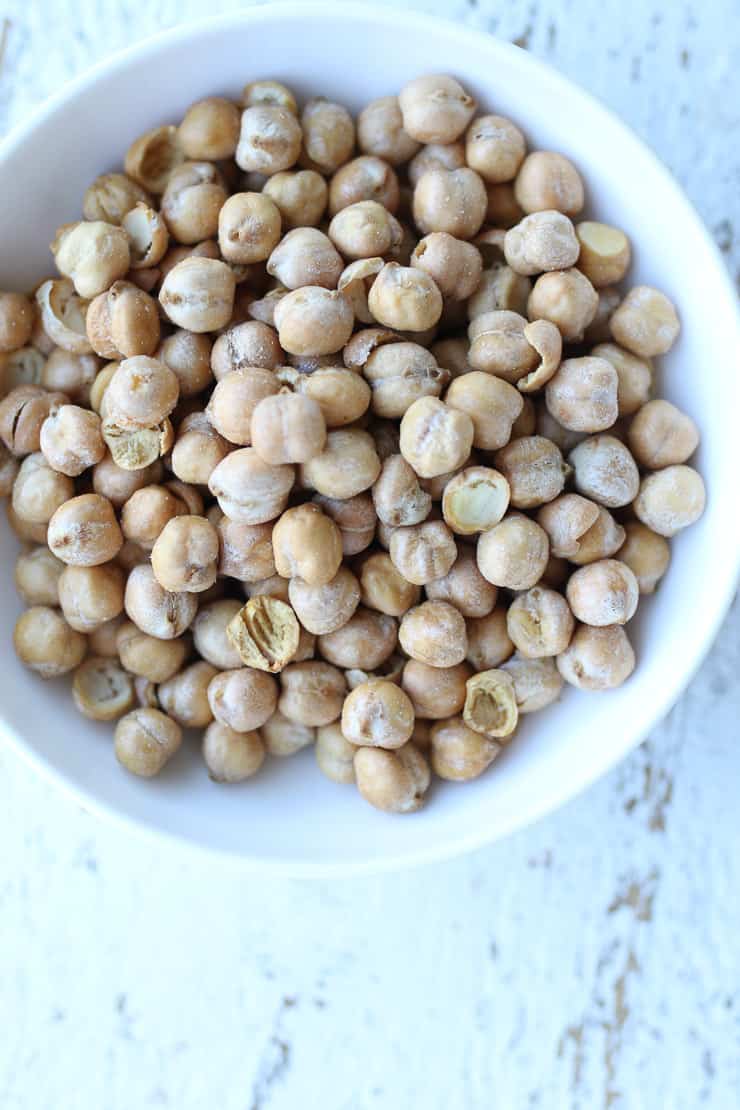 BOOST Diabetic
This is a great grab and go option that is perfect for those living with Diabetes, or those just looking for a satiating convenient snack. With 16 grams of protein, 0.5 grams of sugar, 24 vitamins and minerals and 1 carb choice for those counting, it's a great tasting portable snack. They've also got three flavours (Vanilla, Chocolate and Strawberry) so you can switch it up based on the day or your preferences.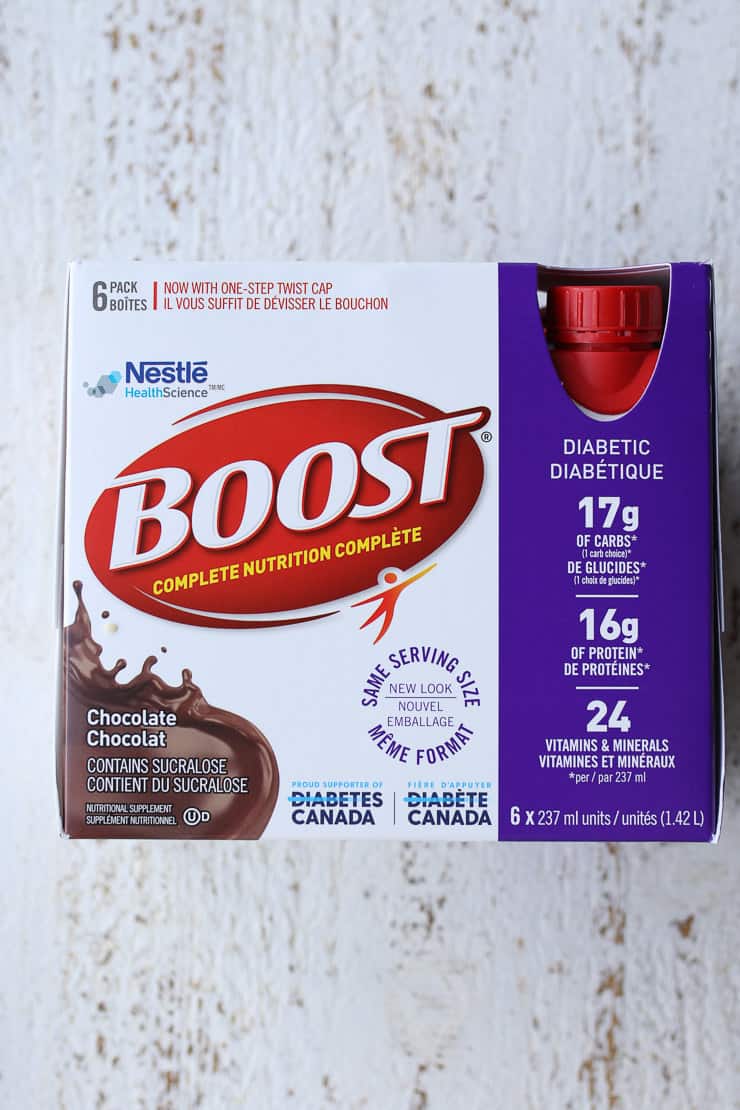 Bottom Line
Balancing your blood sugar doesn't have to be complicated or stressful. By choosing balanced snacks, staying active, and checking your blood sugars regularly (for those living with Diabetes), you'll be likely to keep those levels even keeled from meal to meal.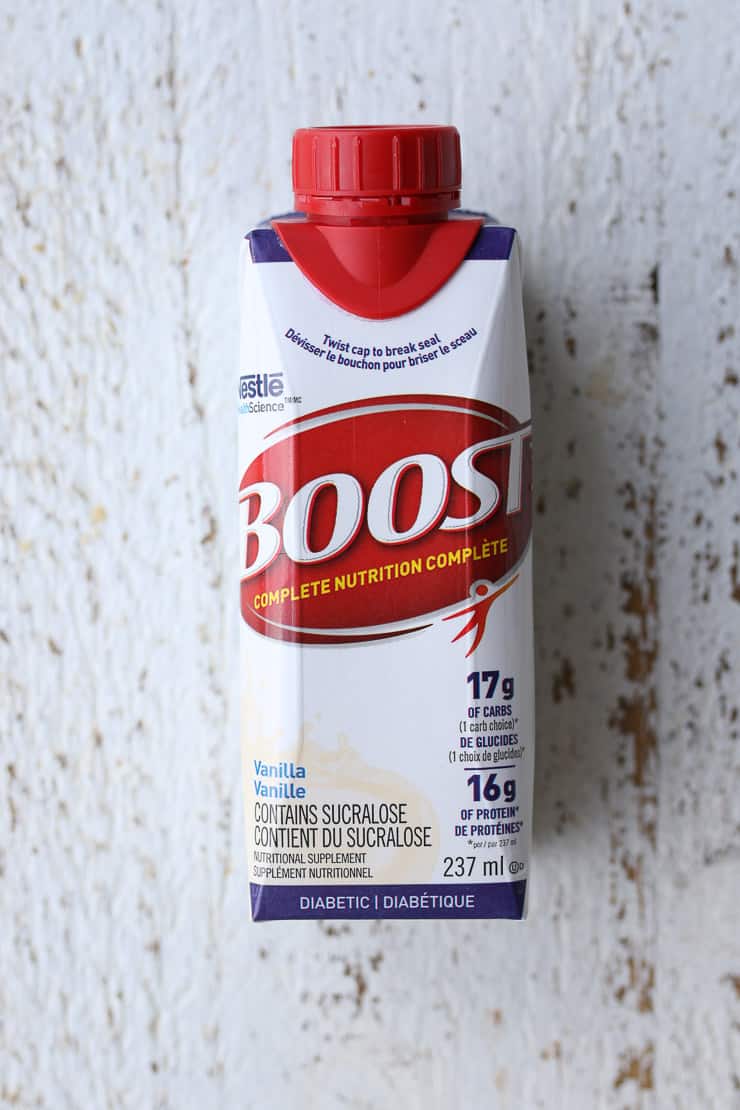 If you're interested in learning more about BOOST Diabetic products, check out the link here.