I share the benefits of vitamin D, why you don't want to rely on the sun to get your vitamin D and the best sources of vitamin D for good health.
As a dietitian, I get asked a lot of random questions. Most are about fad diets, or how to lose weight for your cousin's wedding STAT, but one of my favourites to dig into is about Vitamin D. There's a lot of curiosity and concern about getting enough vitamin D and I would say that's rightfully so, especially here in Canada where (let's be real), we don't get sun all year long. Approximately 40% of Canadians are below the recommended vitamin D intake in the winter, and 25% are low in the summer months. So why is it even important? Let's take a looksy at what Vitamin D does for you.
What is Vitamin D?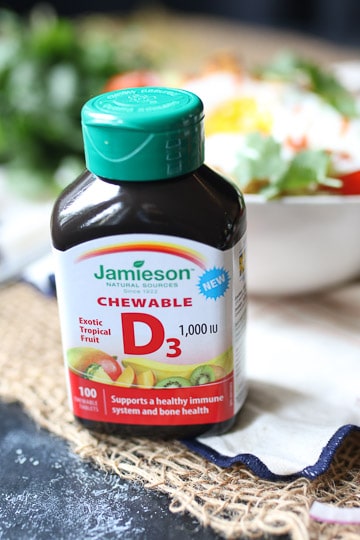 Vitamin D is a fat soluble vitamin available in two different forms, D3 – which is found in animal foods, and D2 – which can be found occasionally in some mushrooms. D3 is the more effective form so we recommend people focus on this.
What are the Benefits of Vitamin D?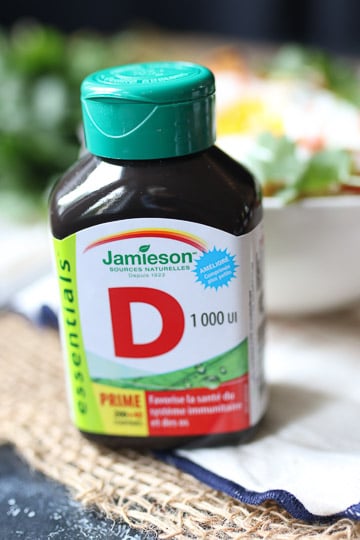 Vitamin D, or the sunshine vitamin, has been the talk of the town for good reason. It plays an important role in a lot of things! Here's the highlight reel.
Cancer: This is exciting stuff! One study found that getting a modest 1100 IU a day (in conjunction with calcium) helped cut participants' cancer risk by 60%! We have seen some early evidence that adequate vitamin D may help reduce the risk of colorectal cancer, prostate cancer, breast cancer and total cancer rates.
Immune Support: A 2010 study found that getting enough vitamin D may help reduce your chances of catching the flu.
Heart Health: One 2008 study found that vitamin D may help reduce the risk of heart disease.
Multiple Sclerosis: Early research suggests that high vitamin D levels may be associated with lower risk of multiple sclerosis.
Strong bones: One study found that getting adequate vitamin D can help prevent osteoporosis, falls and fractures.
Type 1 Diabetes Research suggests that getting just 2000 IU of Vitamin D daily may help reduce the risk of Type 1 Diabetes by more than 75%!
Type 2 Diabetes One 12-year cohort study found that vitamin D status is inversely associated with risk of Type 2 Diabetes.
Depression: We all love ourselves a little sunshine, and this is apparent in the research too! Studies show that vitamin D supplementation may help reduce symptoms and boost mood in people with depression.
Mortality: While it's difficult to track people for life, a meta-analysis of the research suggests that vitamin D supplementation may help prolong people's life.
What Happens with Vitamin D Deficiency?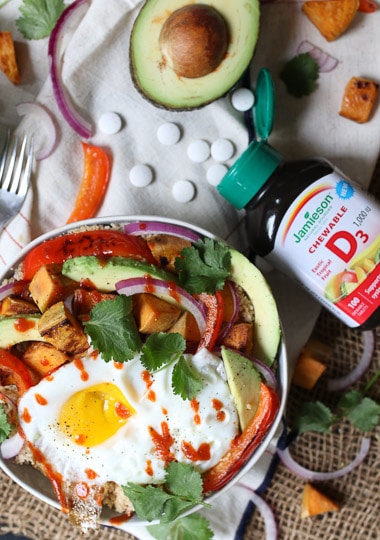 It's not a pretty thing yet it's one of the most common nutrient deficiencies out there. Have you ever heard of rickets in children? Hopefully this is not something you're that familiar with in your own personal life. Rickets (a bone disease) was a huge public health issue in children back in the day, but thanks to fortification and supplementation of breast-fed babies, we've seen a sharp decline. But since vitamin D works so closely with calcium in bone structure and health, deficiency is commonly linked to osteoporosis and increased risk of fractures and falls in elderly populations. Vitamin D deficiency has also been linked with heart disease, Type 1 and Type 2 Diabetes, cancer, dementia, MS and mortality, in general.
How Do I Get Vitamin D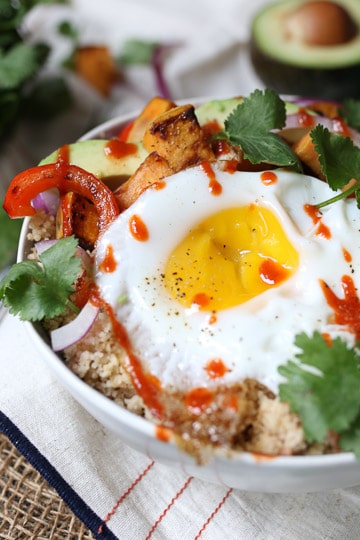 The body is a pretty amazing thing, and actually manufactures vitamin D in the skin from the sun! This is one reason why Canadians are particularly susceptible to vitamin D deficiency in the winter – there's just not enough sunlight to go around. But what about the Summer (especially this one!) – we MUST have gotten enough D for the year with the scorcher we've had, right?
Maybe not. If you're practicing safe sun hygiene, you're hopefully wearing a good UVA and UVB sunblock, as well as sun protectant clothing when you're outdoors. I don't know about you, but I've already had a number of suspicious moles removed so I don't take ANY chances when it comes to the sun. We may all want a glowing tan, but please remember that ANY colour is considered to be sun damage and something we want to avoid.
So How's a Girl (or Guy) Supposed to Get MORE Vitamin D, Then?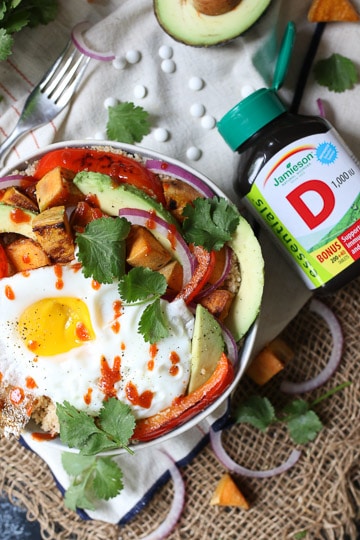 Well, there are a few food-sources of vitamin D3 including salmon, tuna, whole egg yolks, while dairy products, dairy alternatives and cereals are often fortified. Otherwise, you're looking at getting in a daily supplement, something that I believe most, if not all, Canadians should talk to their doctor or dietitian about doing. I'm a big fan of Jamieson Vitamins Vitamin D3 (available in tablets, fast-dissolve, soft-gel, gummies, spray, droplets or chewables). I'm especially on board because this summer, they're matching donations to Canadian Cancer Society research dollar-for-dollar up to $100,000. Donating to cancer research by purchasing the Gift of Discovery at cancer.ca/discovery, enables you to double your donation in funding important cancer research led by Canada's best and brightest researchers and make a difference in the lives of Canadians living with cancer. You can also read up on some of the inspiring stories of some amazing cancer survivors here!
Want some more information on how you can help improve the lives of Canadians living with cancer? Check out this link and donate today!
How do you get enough vitamin D?
Do you take a vitamin D supplement?
Are you practicing safe sun hygiene this Summer?
Leave me a comment below with your thoughts!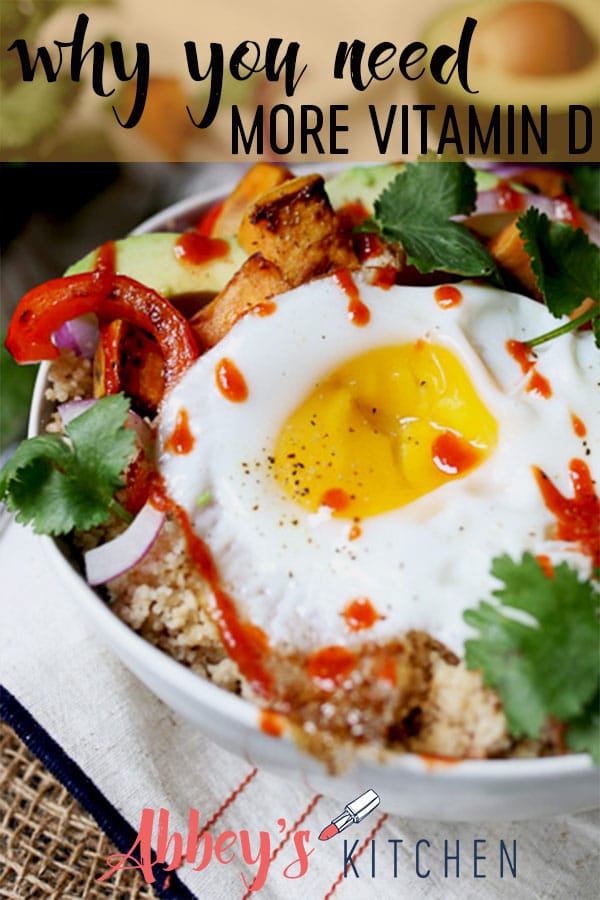 Disclaimer: This post was developed in paid partnership with Jamieson Vitamins and Canadian Cancer Society, however, all opinions are genuine.
Updated on October 21st, 2020