I share the best high protein vegan breakfast recipes on the web from the top plant-based and healthy food bloggers including scrambles, muffins, burritos and more!
Vegan food is hot right now, and for good reason. I'm always a big fan of people trying to eat more plant-based, whether they subscribe to the vegan label or not. But let's be honest- most of the typical high protein breakfast foods we often think of are big no-nos for the vegan diet. Eggs, yogurt, meat, milk and others are all out!
But we know that getting protein in the morning is super important to promoting satiety all day long, so I wanted to help my fellow plant-based foodies out there fix with these high protein vegan breakfast recipes.
These high protein vegan breakfast recipes feature pulses, tofu, quinoa, vegan protein powder and more to help everyone start their day off right.
The Best High Protein Vegan Breakfast Recipes
Abbey's Kitchen- High Protein Avocado Toast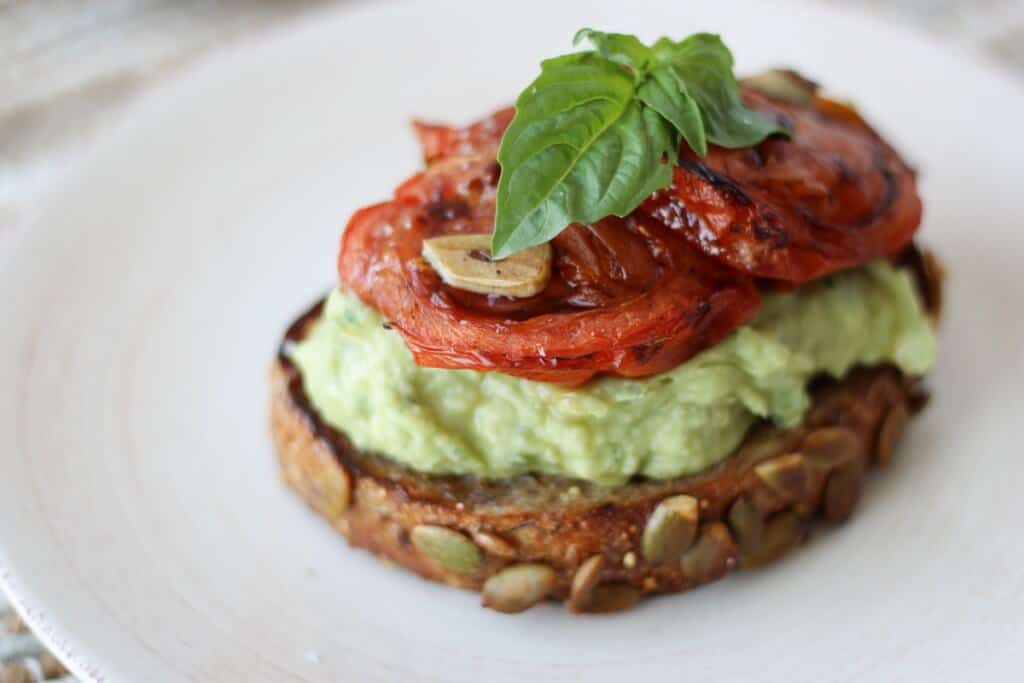 You've tried avocado toast before, but not like this. My version whips in a ton of creamy white beans to yield a high protein vegan breakfast!
The Glowing Fridge- Mermaid Smoothie Bowl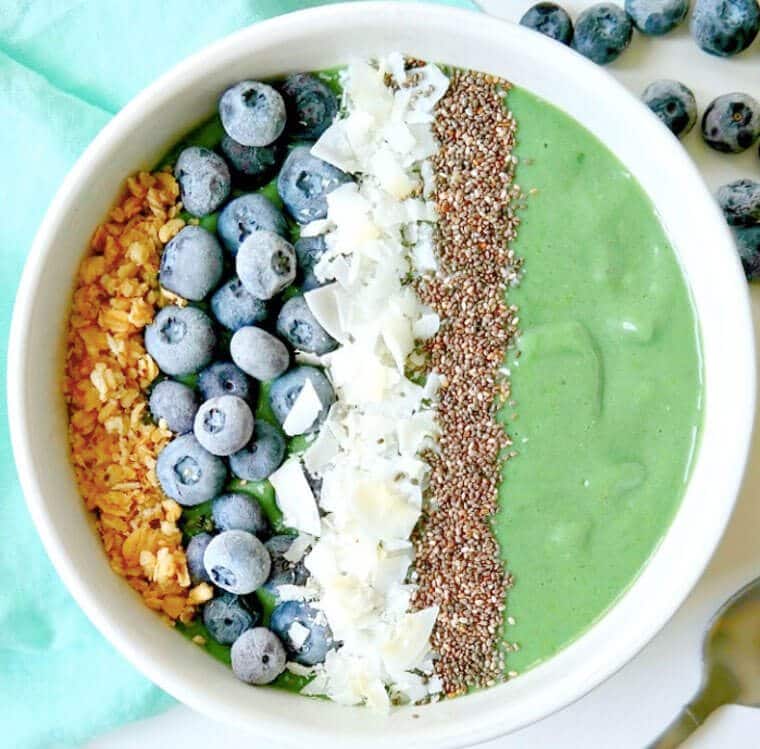 Calling all avocado and banana lovers, this is the perfect recipe for you! Packed with protein from vegan protein powder, this is one beautiful own you can't resist.
Vegan Richa- Chickpea Flour Scramble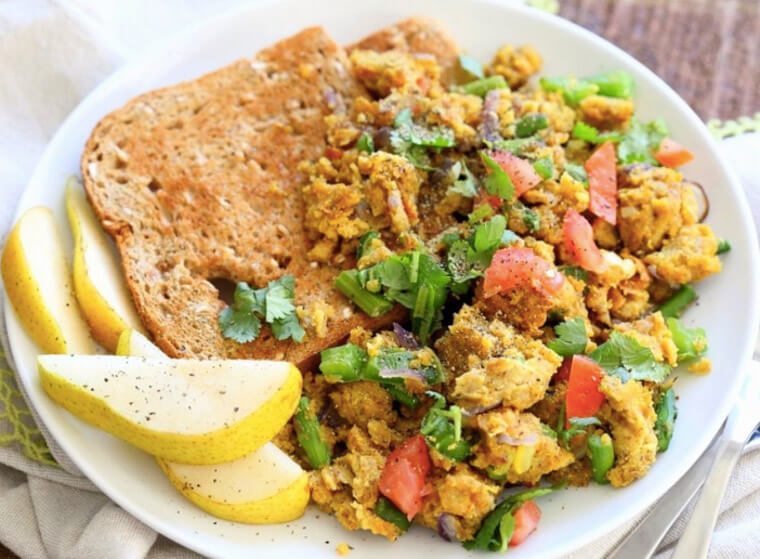 Wow, you learn something new every day! Forget the eggs, you can make a scramble with chickpea flour!
Two Green Peas- Shake & Go Peanut Butter Banana Overnight Oats
Oats for breakfast is great to have, especially for those who are diabetic, so why night combine oats with some banana for breakfast?
Abbey's Kitchen- Apple Pie Protein Bites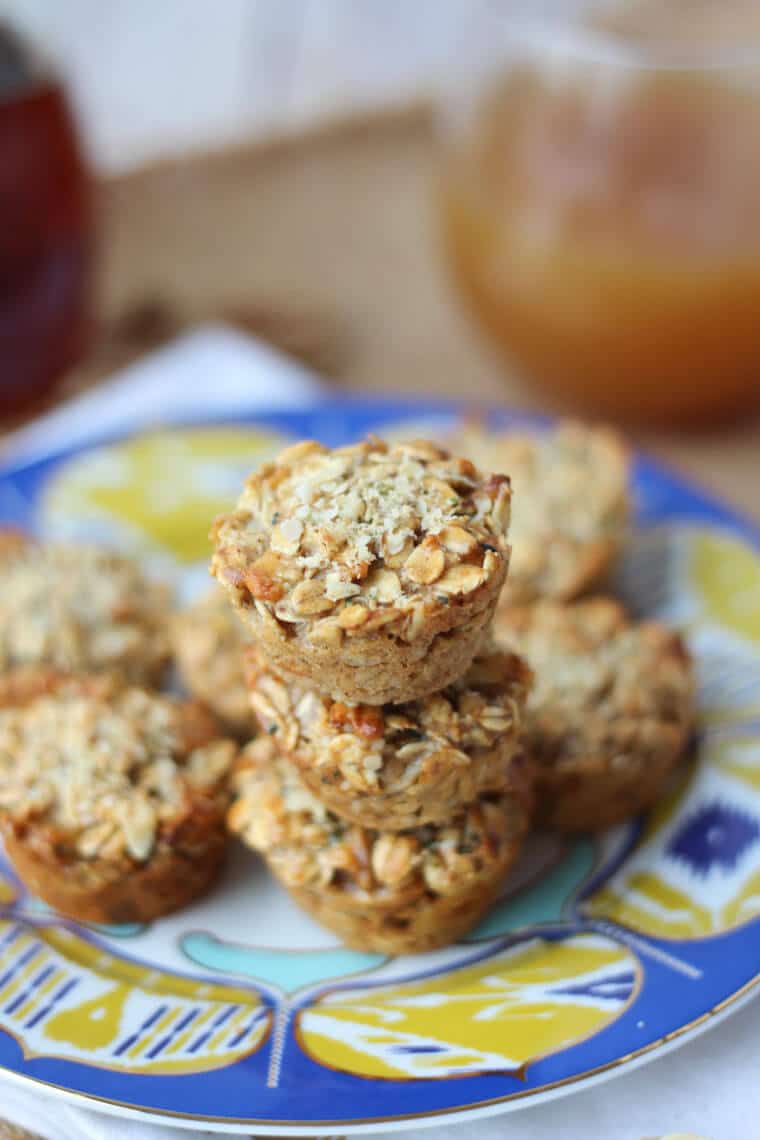 Need a little extra protein in your life but craving dessert for breakfast? These amazing granola bites are made with protein powder for an extra tasty morning.
Happy Healthy Mama- The Husband Smoothie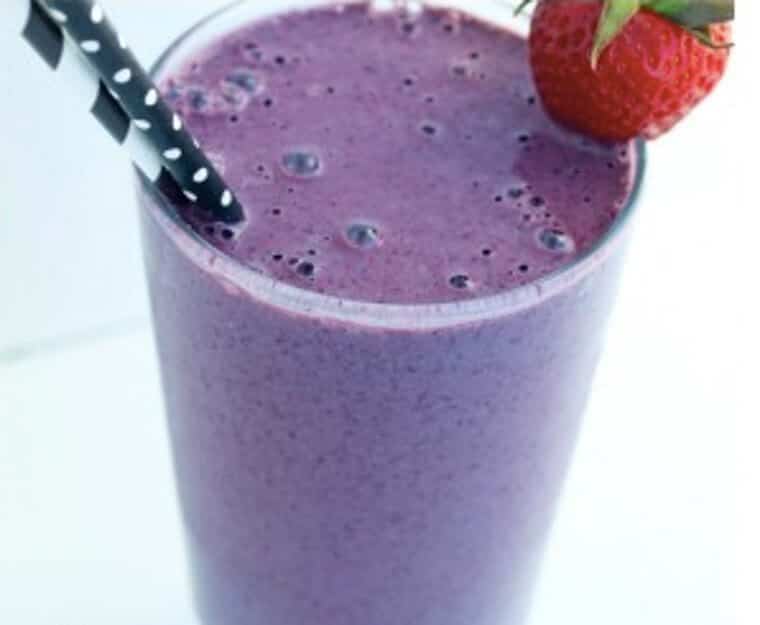 For those cold winter mornings, why not bring the tropical weather home with this colourful smoothie packed with the goodness of hemp hearts and nut butter!
Rise Shine Cook- Vegan Gluten Free Blueberry Quinoa Muffins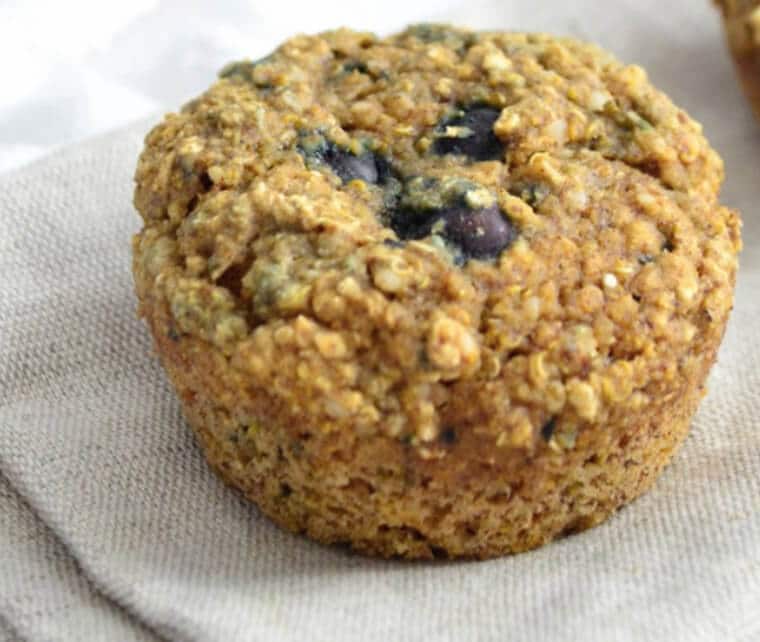 Quinoa is a great higher protein alternative to rice, so make healthier muffins for a little protein fix.
Vegan Huggs – Protein Sandwich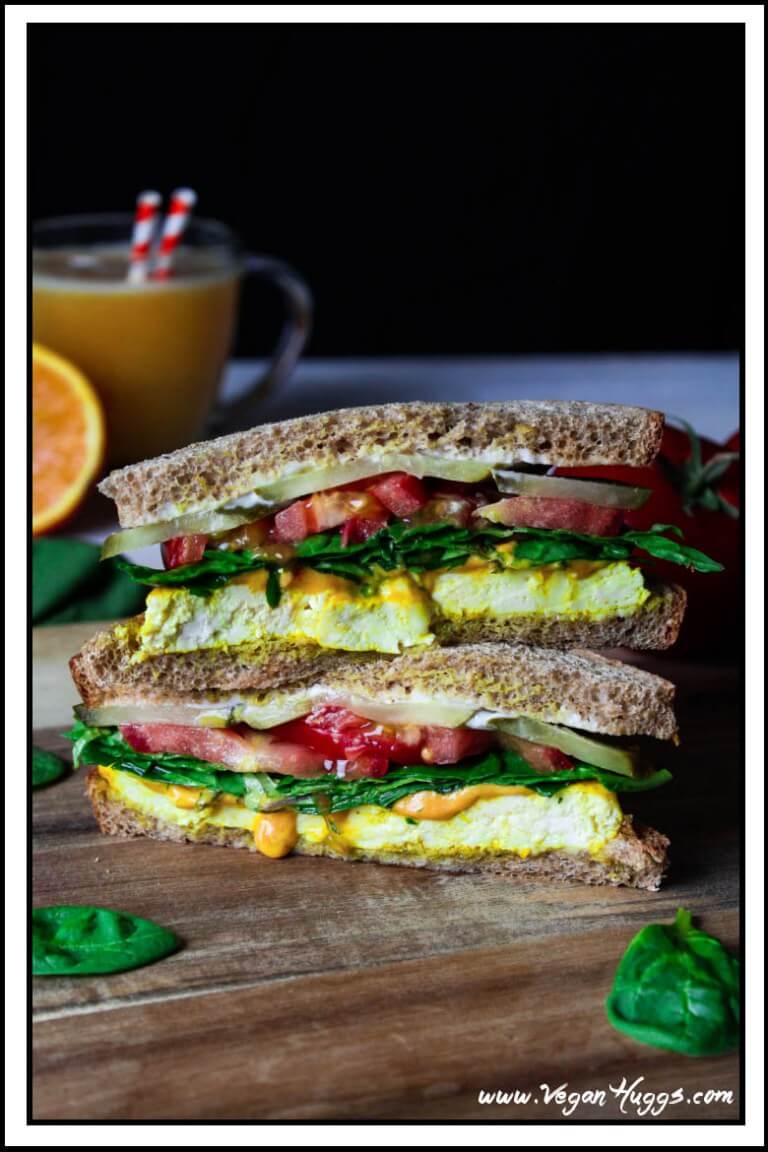 The colours, the textures, I need this now.
Cotter Crunch- Cinnamon Vanilla Breakfast Protein Bites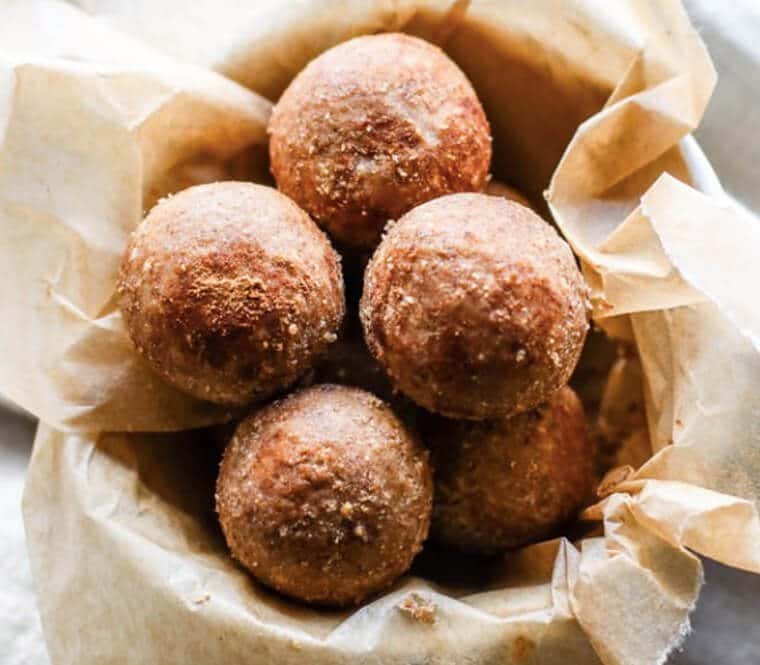 A great quick breakfast snack to make in the mornings for all you busy birds with protein from vegan protein powder and nuts.
Fettle Vegan- Easy Chickpeasy Breakfast Burritos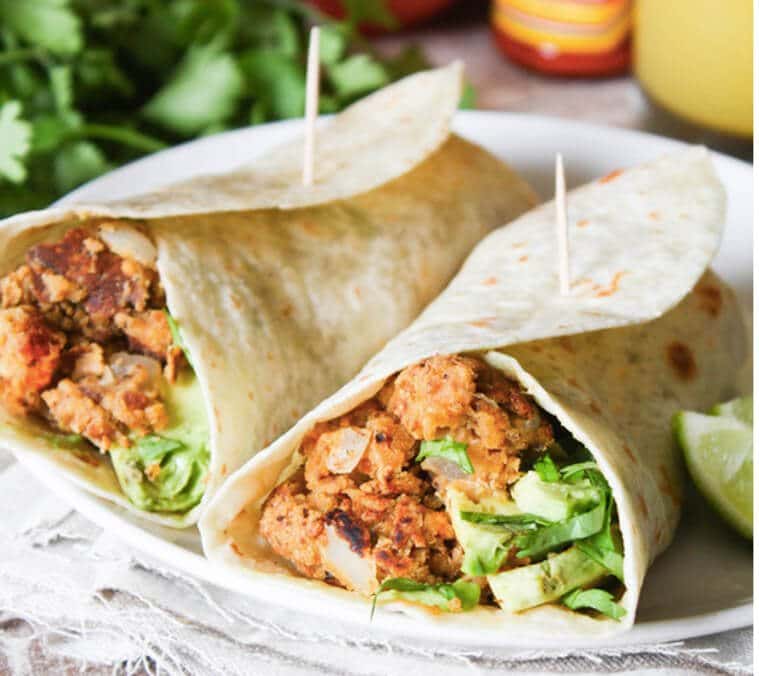 Such a fun name, for one, but also a delicious morning high protein vegan breakfast!
The Glowing Fridge- Tofu Breakfast Toasties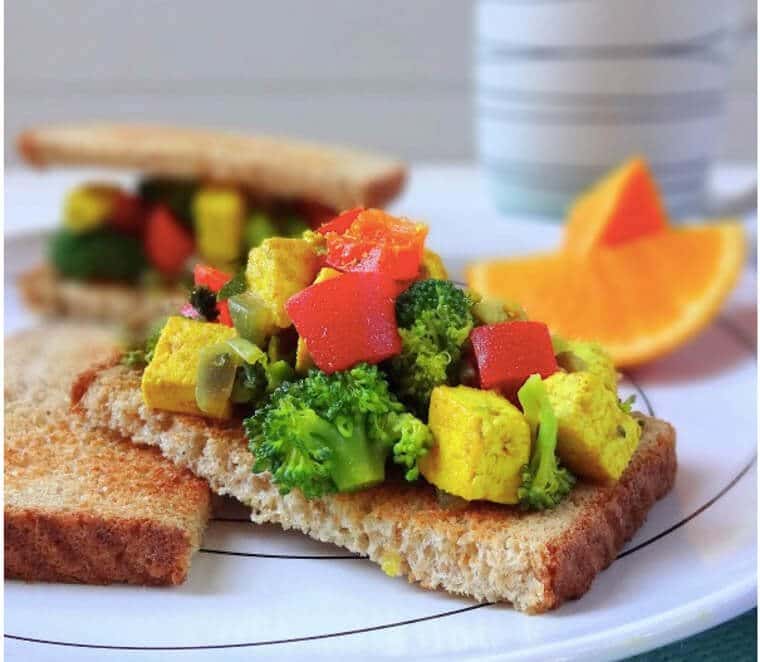 Tofu is probably one of the best sources of protein for vegans, so you're going to love this amazing tofu toast!
It Doesn't Taste Like Chicken- PB & Chocolate Protein Bars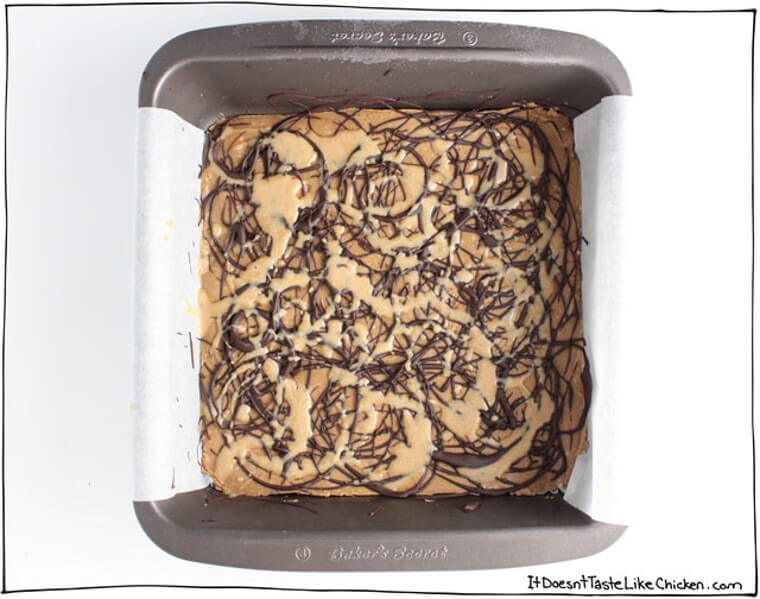 Love PB & and love chocolate so this is a vegan breakfast lovers dream!
A Virtual Vegan – Tofu in Purgatory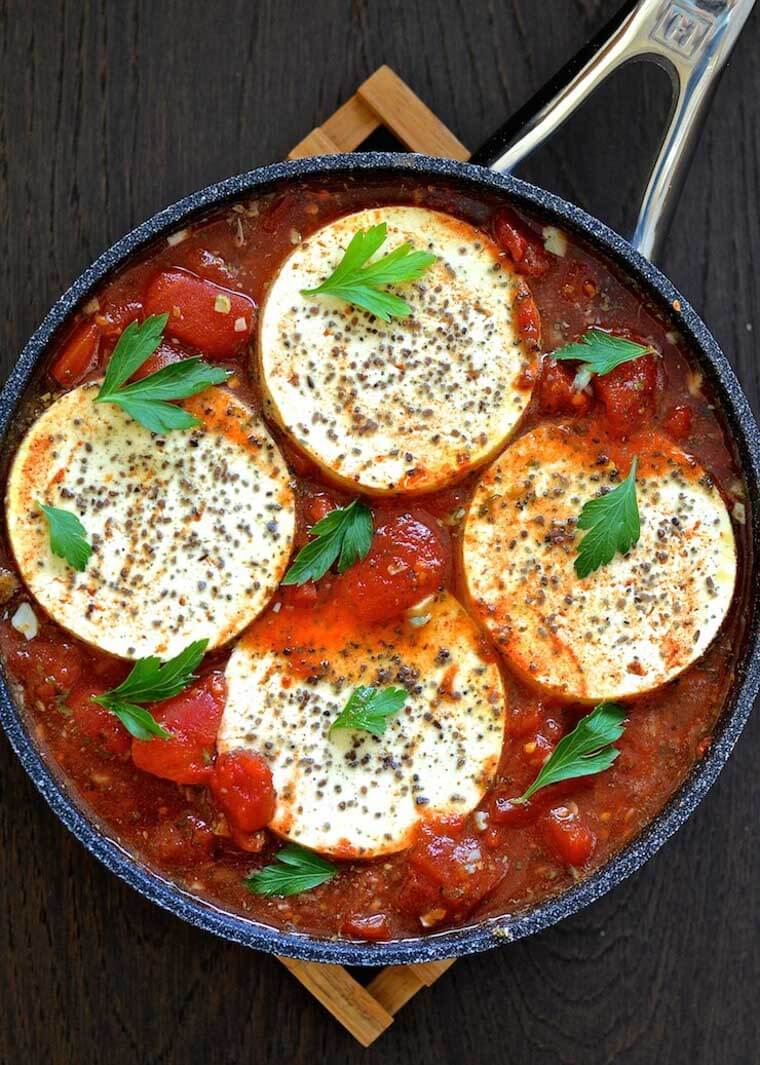 I love shakshuka so I love this bloggers fun take on a classic dish!
Kitchen Treaty – Power Bowl!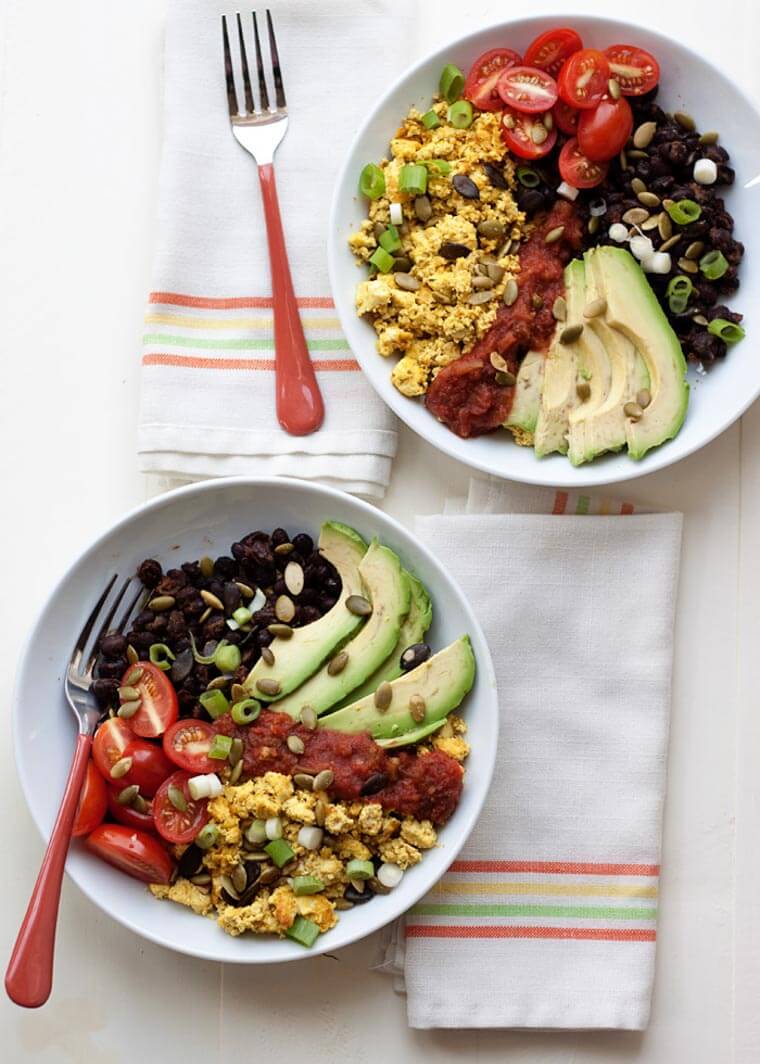 All of my favourite things in one colourful tasty bowl!
The Mostly Vegan- Chickpea Mini Frittatas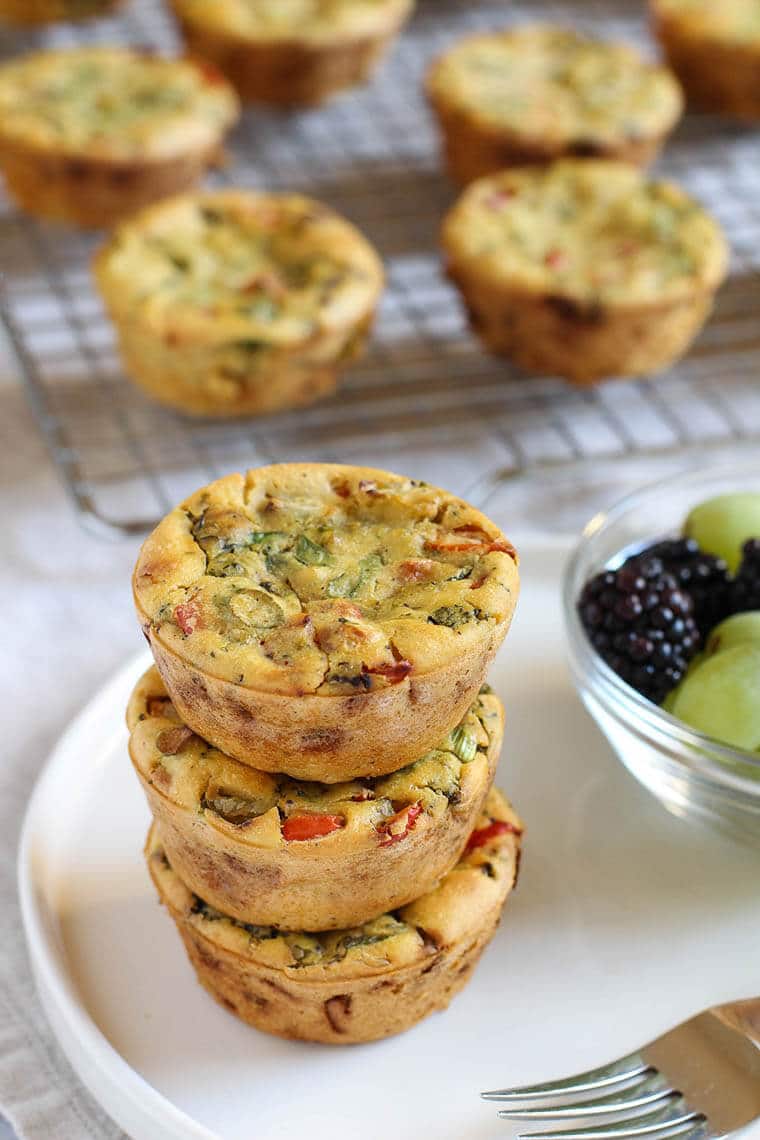 Absolutely love these pretty little chickpea protein muffins!
What are some of your favourite high protein vegan breakfast recipes on the web?
Which one of these plant-based breakfasts will you be trying first?
Leave me a comment below with your thoughts!


Contribution by AK Nutrition Student Praveena Manisekaran
Updated on May 12th, 2020