I share my three gluten free and vegetarian holiday healthy dippers for hummus, including sweet potato chips, parmesan pizza twists and rosemary baked zucchini fries.
I know it sounds crazy but we've only got a few weeks before the holidays are officially here. That means that holiday parties already started like a month ago, and you've got to start planning your menu STAT.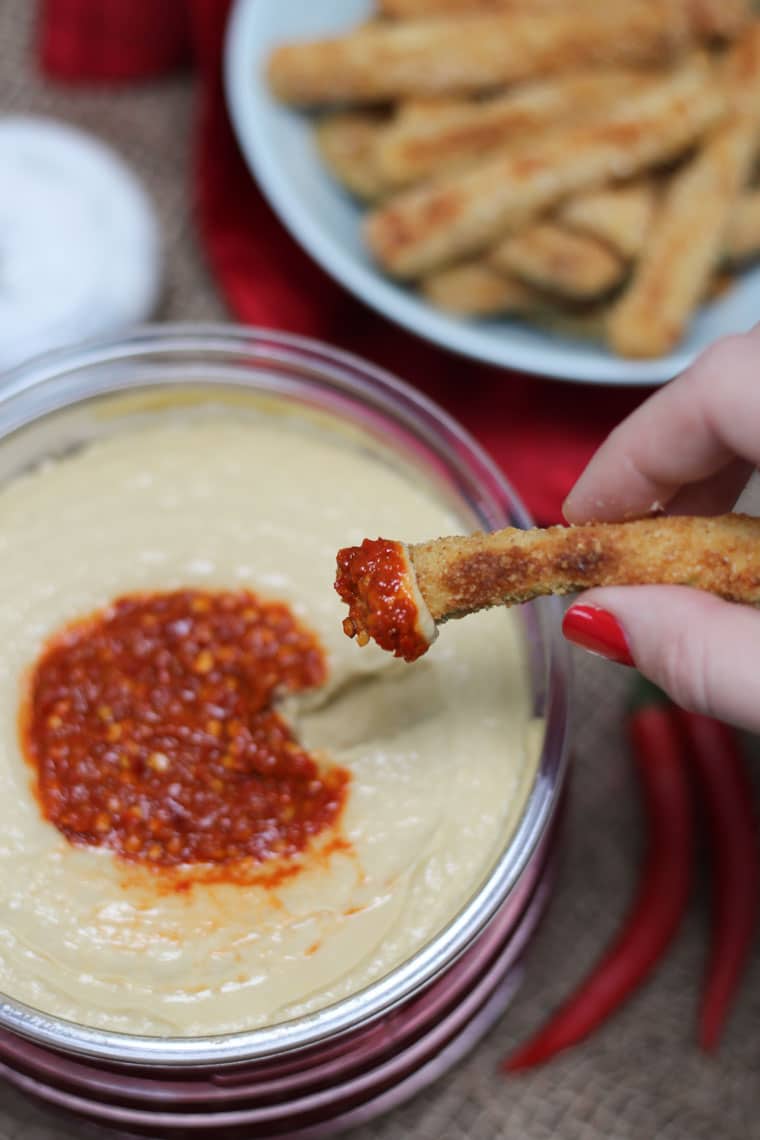 As you guys know, this is the first holiday season that I have another human growing inside me, so I definitely don't have the same stamina for a cooking marathon this year. So I've been relying on Sabra hummus for a fast, easy and tasty appetizer because it's got an authentic flavour, and super creamy consistency and comes with variety of yummy toppings so it seems like a fancy app, but all I have to do is take it out of the fridge. These are the BEST kind of holiday appetizers because they get you out of the kitchen and spending more time with your friends and family. Unless that sounds like torture to you (I get that too) in which case plan the most elaborate dish you can fathom. Otherwise, hummus and these holiday healthy dippers are your BFF.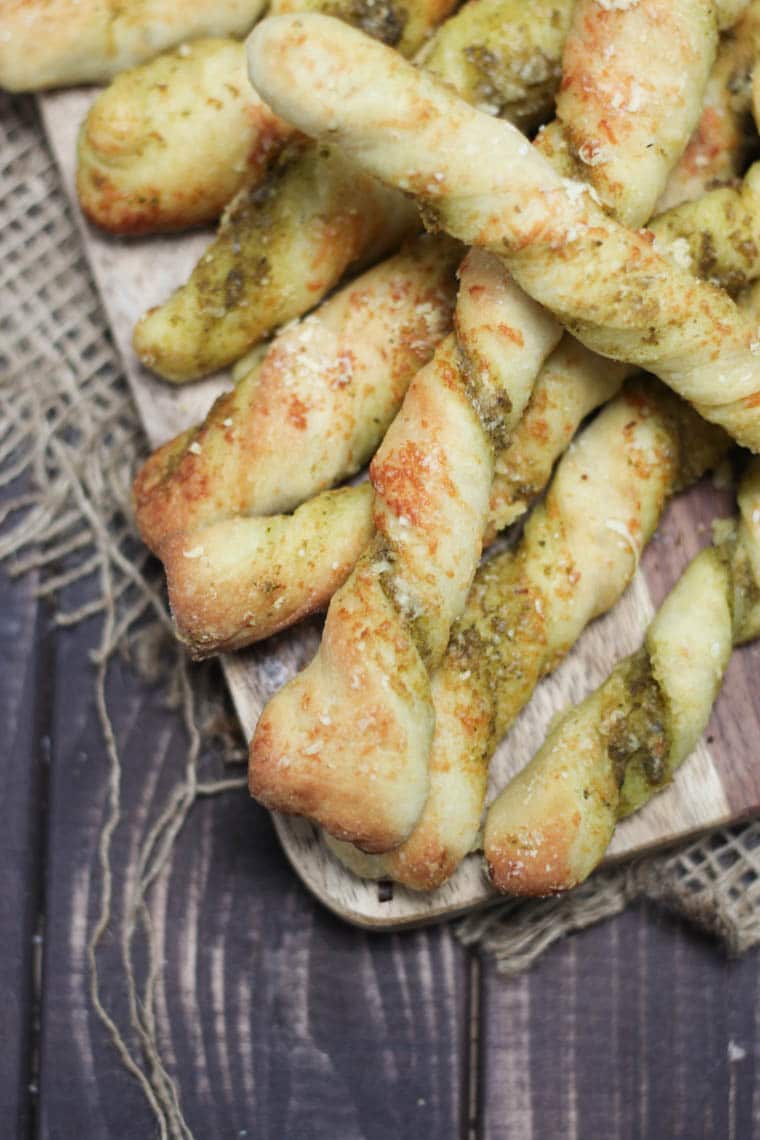 How to make Best Holiday Healthy Dippers for Hummus Dip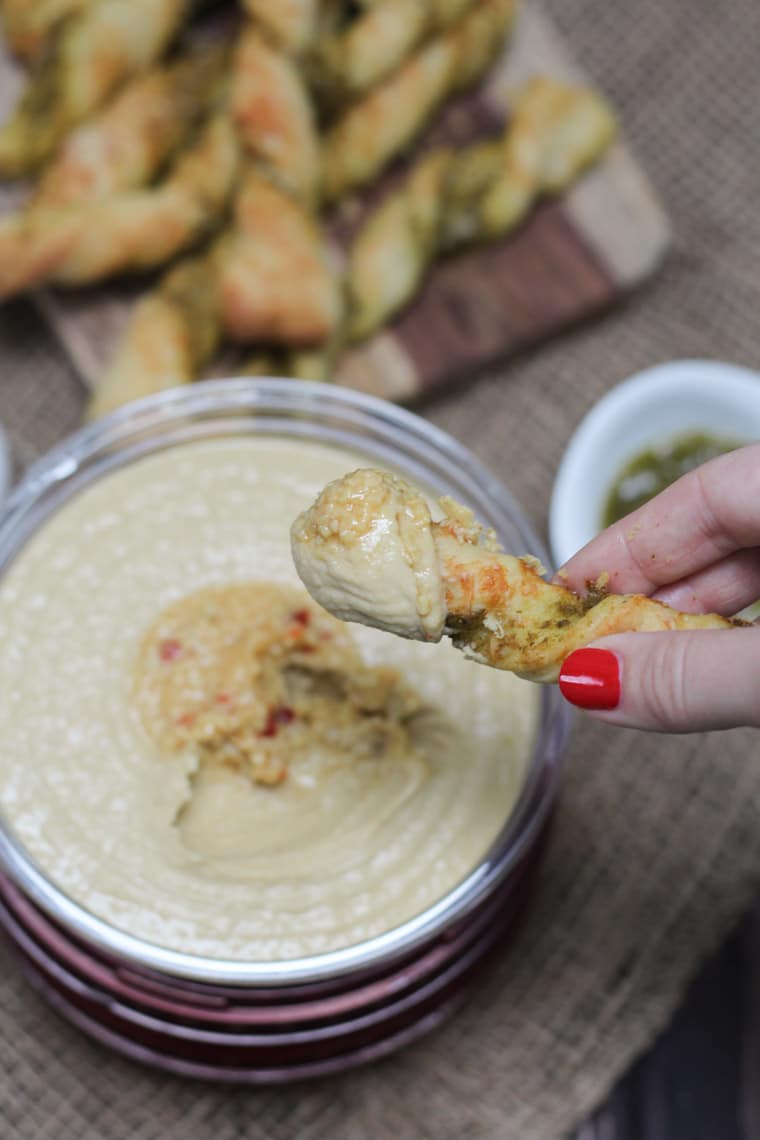 So most of us would just plow through our hummus with a bag of chips or pita bread, but if you want to impress your guests (and leave a little caloric wiggle room for pie later on), you're going to want to try these Holiday Healthy Dippers for Hummus.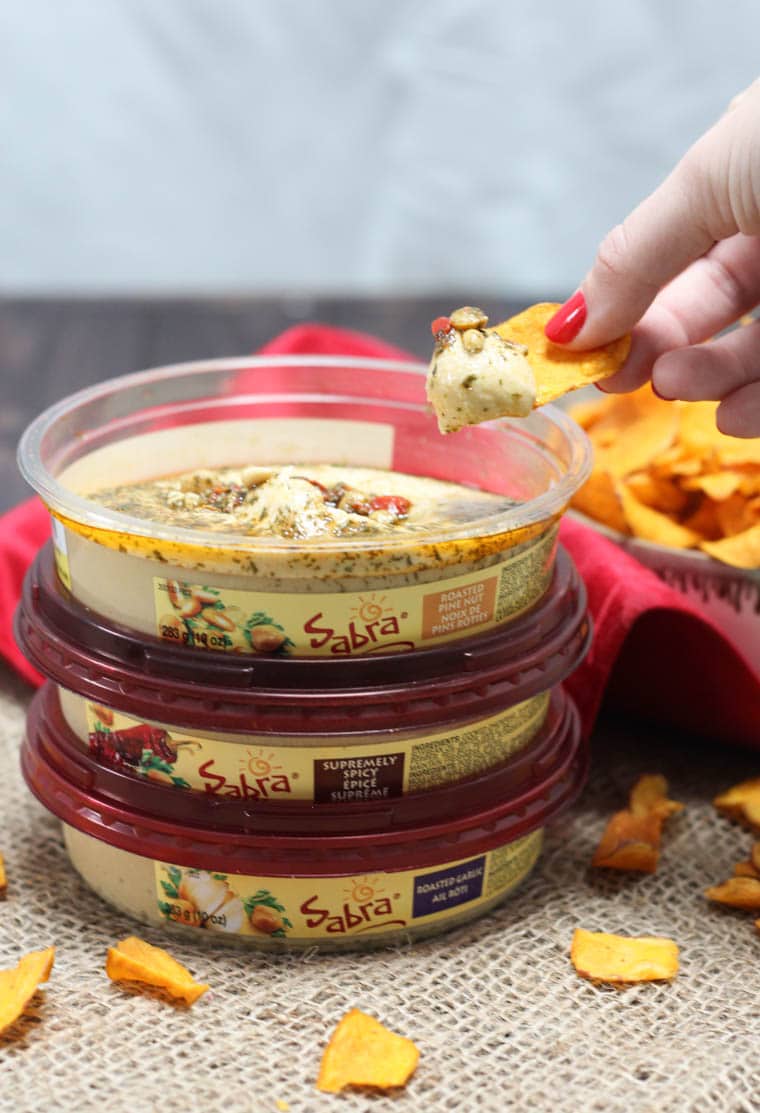 My first is this super tasty bowl of sweet potato chips. Unlike the typical fried version, this holiday healthy dipper is oven baked with just a hint of olive oil and your favourite spices. I serve these sweet potato chips with Sabra's Roasted garlic Hummus.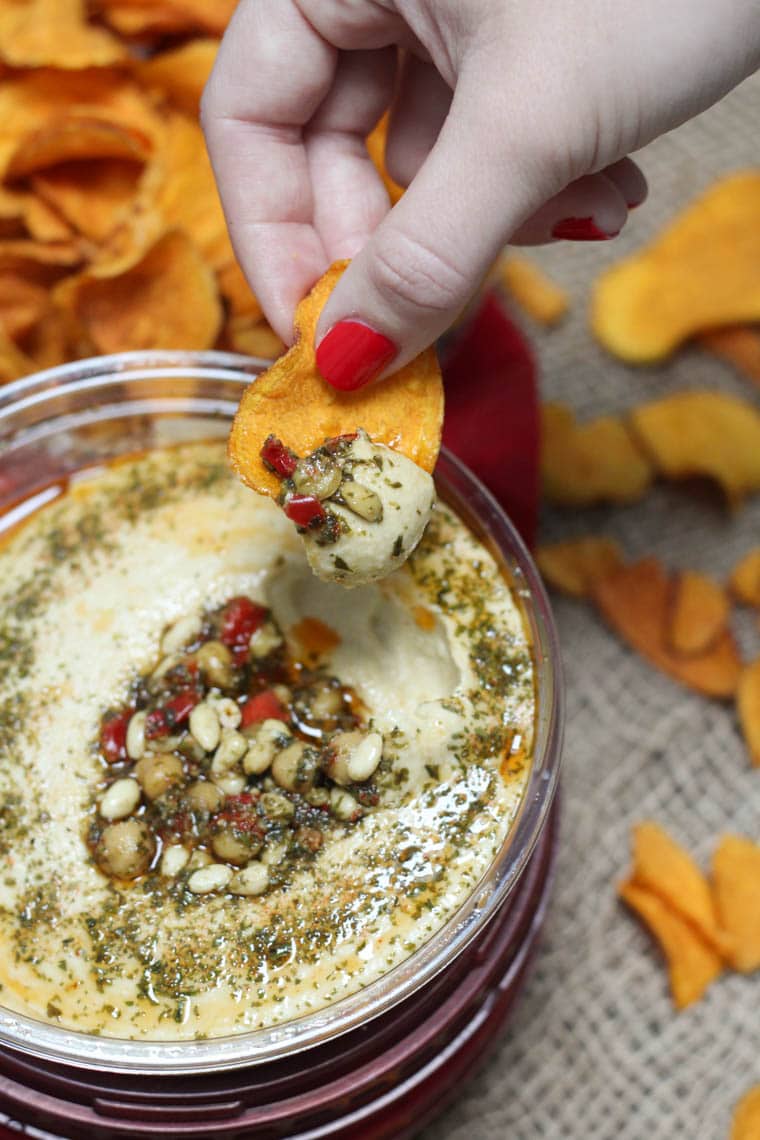 My next Holiday Healthy Dippers for Hummus are my parmesan pesto pizza twists. These are totally addictive all on their own right, but are particularly delicious dipped into Sabra's Supremely Spicy hummus!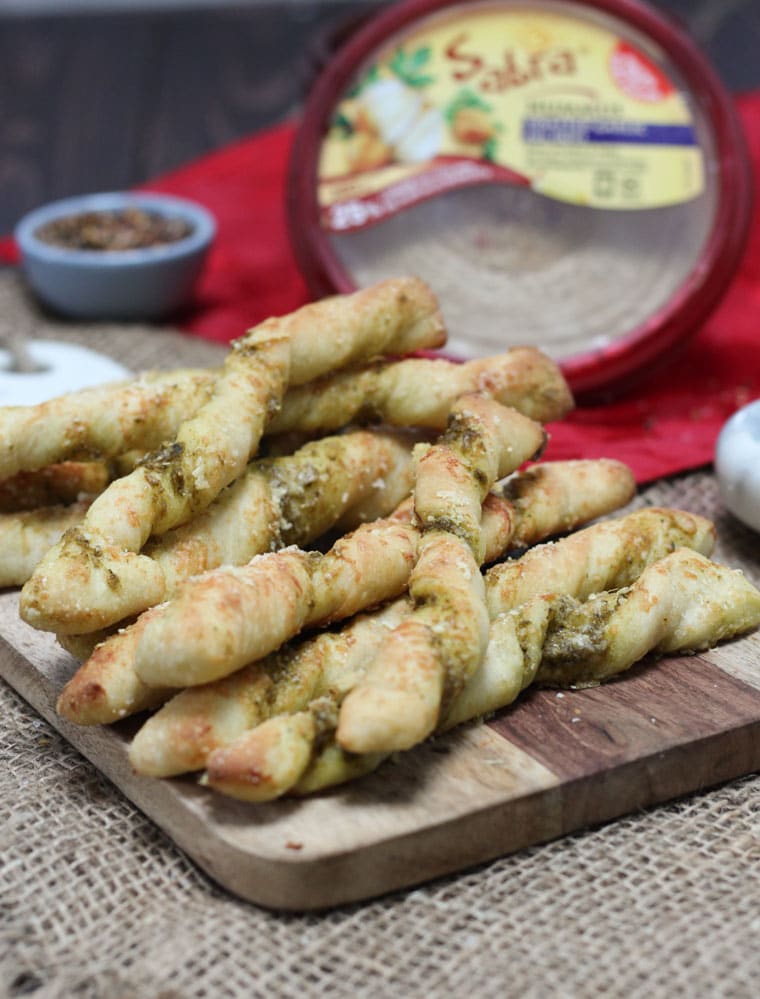 Finally, my rosemary zucchini fries. This is legit the BEST way to eat your vegetables. Crispy, cheesy and perfect for dipping, you're going to want to get lots of the Roasted Pine Nut hummus for these babies.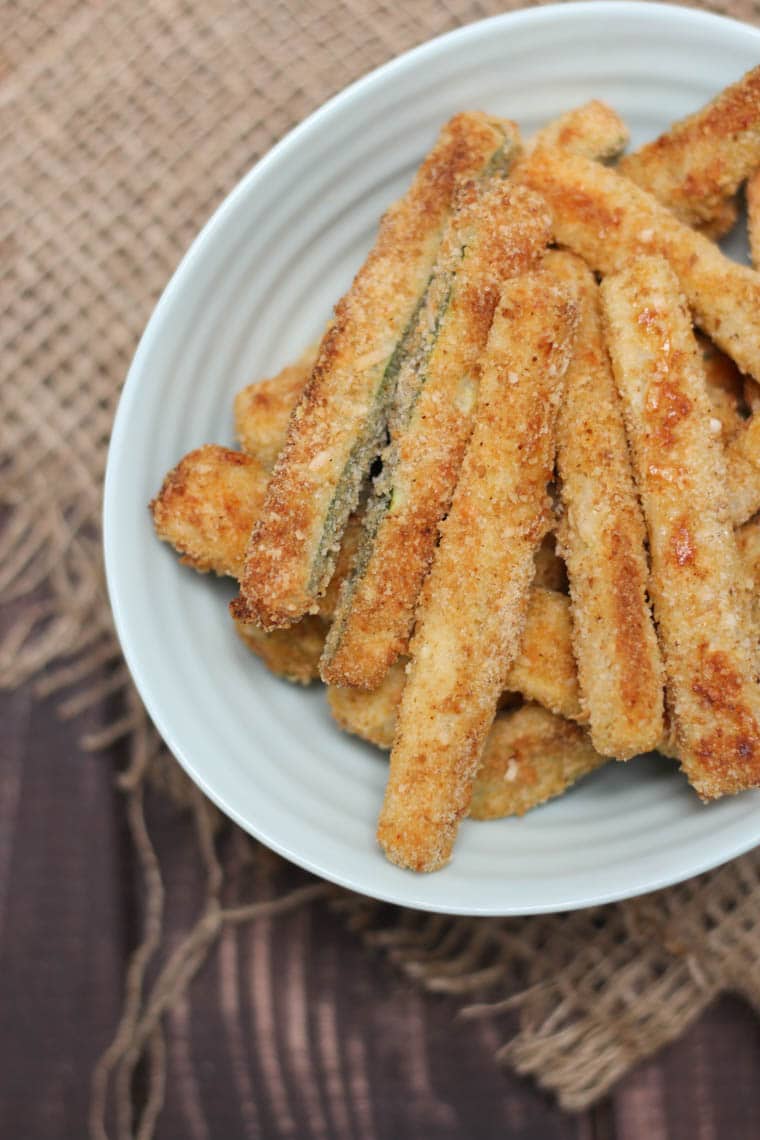 Now I want to know what are some of your favourite dippers for hummus?
Have you tried any of my favourite holiday healthy dippers?
Leave me a comment below with your thoughts!

Disclaimer: This post was developed in paid partnership with Sabra hummus, however, all opinions are genuine.