This Crème Brûlée Protein Oatmeal is a gluten free morning-friendly version of the decadent dessert but with a ton of protein from whipped egg whites.
If you read my Top Business Tips for Bloggers recently, you probably remember I told you I was on a breakfast kick lately. So I thought I would kick things off with this awesome breaky recipe for Crème Brûlée Protein Oatmeal. Another one of my goals is to collaborate with other bad ass bloggers, YouTubers and influencers, so first up on my hit list- Kylie from ImmaEatThat!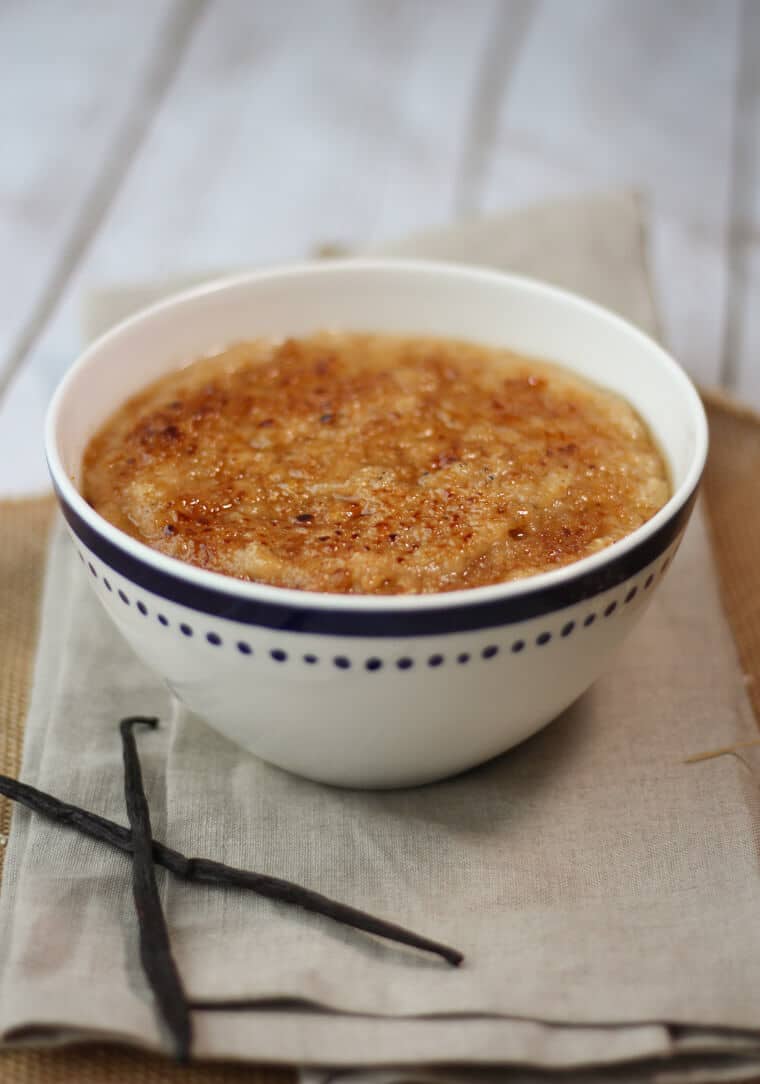 Kylie Mitchell is pretty much my American spirit animal. We met on a tour of the almond groves in sunny California and I totally fell in love with her energy, sass and her approach to nutrition. Kylie, like myself, is a huge advocate of mindful eating and body kindness. She's also the creator of the viral Red Wine Hot Chocolate, which I tried and it actually BLEW.MY.MIND.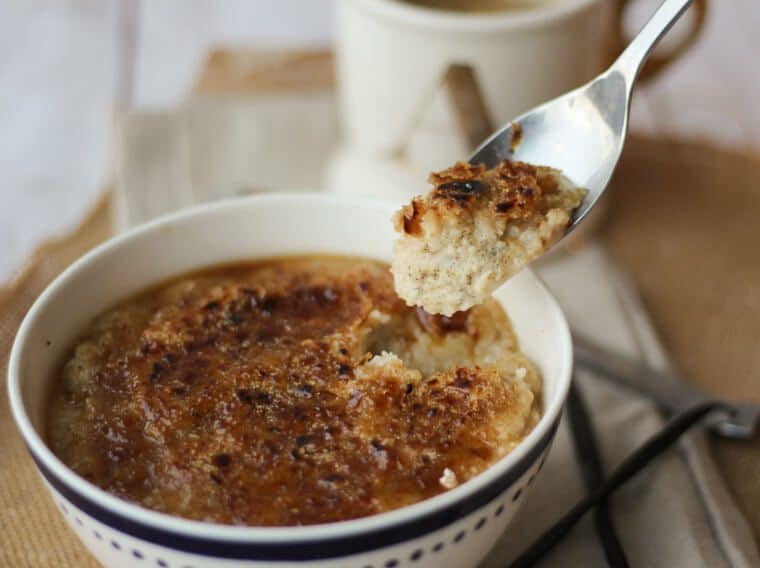 Today though, we are both focusing on helping you eat beautifully in the morning, and nourishing your body in a totally judgement-free way. And in this cold weather, mornings are made for oatmeal.
I think of oatmeal as the ultimate comfort food. And I don't think comfort food needs to automatically be equated with junk food. To me, comfort foods are foods that make me feel good – emotionally, and physically too. Comfort foods are usually linked with some sort of childhood memories and I literally grew up on oatmeal. This particular recipe for Crème Brûlée Protein Oatmeal was also inspired by a more recent memory of my trip to Palm Springs this winter. We had breakfast at Norma's at the Parker Meridian and while there were dozens of super indulgent (amazing!!) sounding pancakes, my whole body was craving oats and my mind saw Crème Brûlée Oatmeal (INSERT THE EMOJI WITH THE HEART EYES- YOU KNOW THE ONE). Seriously, there was no contest, I had to have it.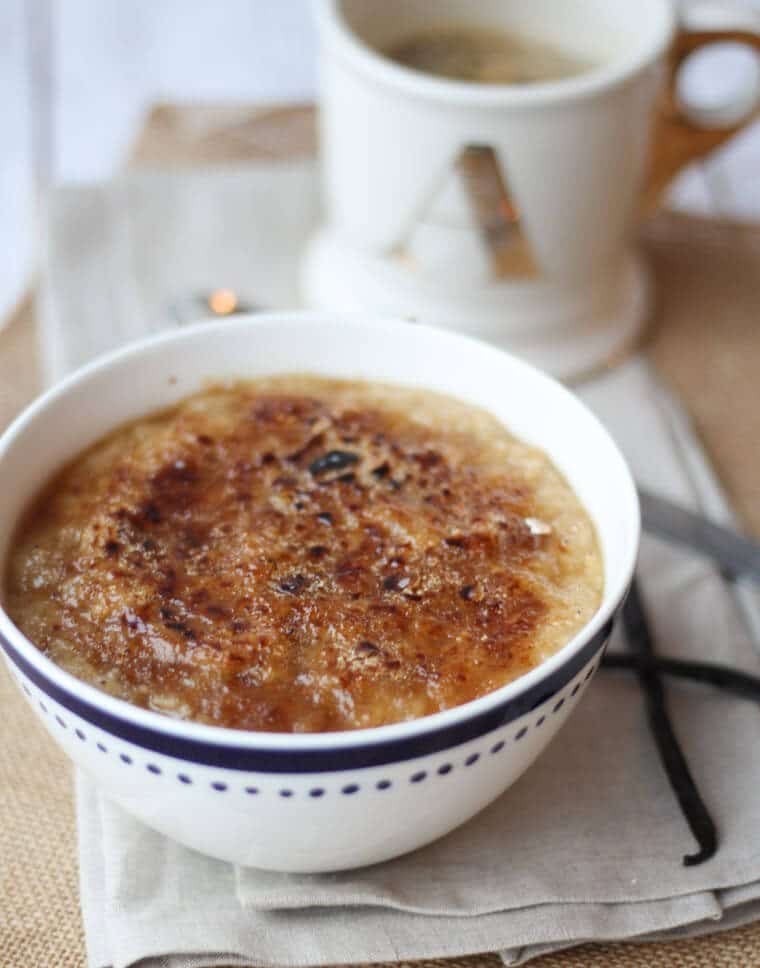 How to Make Crème Brûlée Protein Oatmeal
So I store Norma's idea but I put my own satisfying spin on it by making my classic Protein Oatmeal. Without using any protein powder, I like to boost the satisfying power of my oats by whisking in some whipped egg whites to yield a fluffy bowl of creamy protein oatmeal. If you haven't watched my video for my super genius hack for making protein oatmeal, I've done you a favour and added it here.
Now that you've seen how the magic happens, let's make it mind-blowingly good. I add a layer of sugar that I then TORCH a la Crème Brûlée to yield a creamy protein-packed porridge with a CRACKLY CRISPY sugar crust. STOP EVERYTHING and FEED ME NOW.
Don't believe me? Try it and weep. But also, you need to check out my girl Kylie's website and her amazing recipe for Snickerdoodle Caramelized Banana Oatmeal. It's crazy good.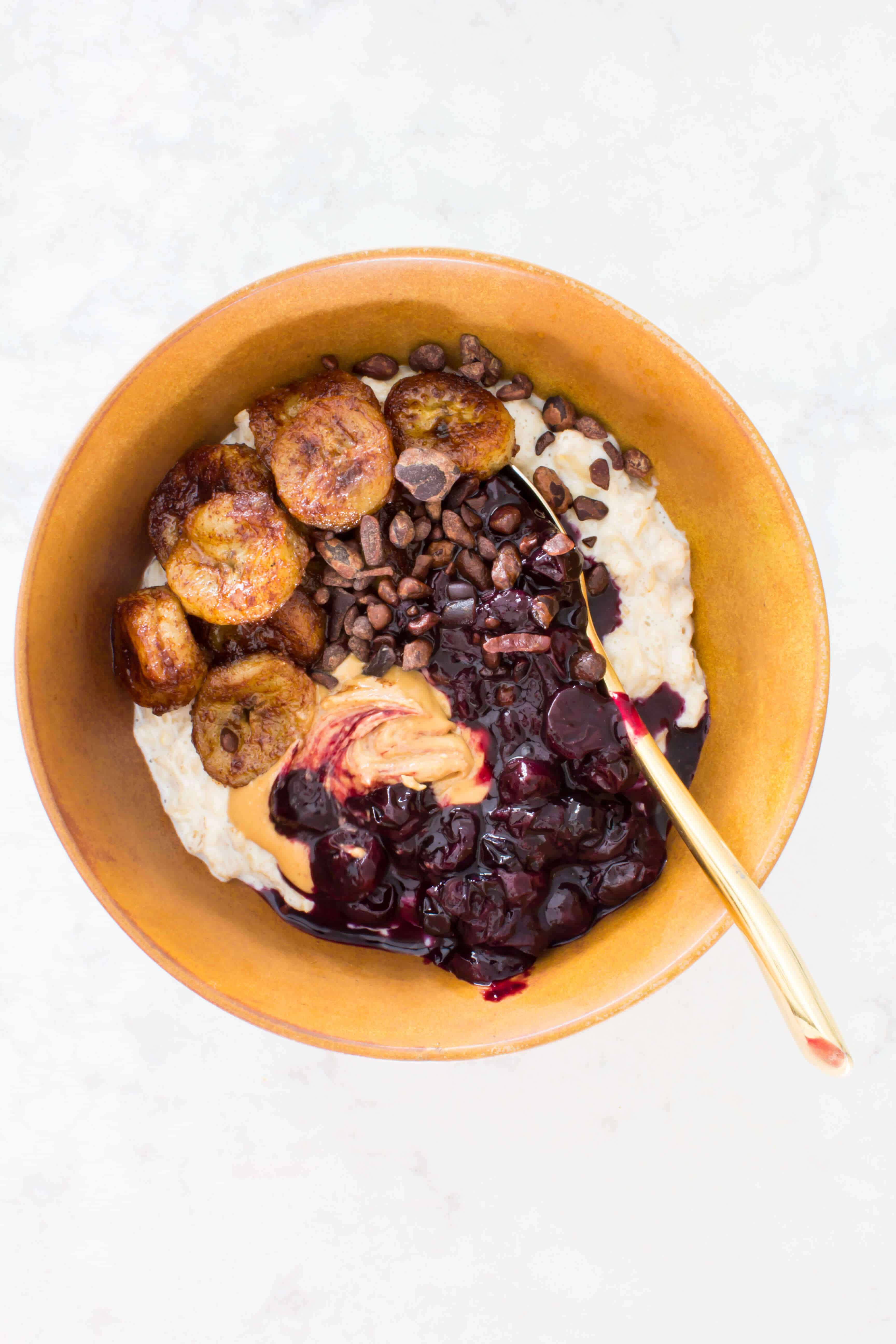 Imagine cinnamon packed oats with golden brown sweet bananas, a handful of fresh blueberries, cacao nibs and almond butter. Like, talk about a breakfast I want to eat right NOW.

Now I want to know:
What are your favourite oatmeal add ins?
Have you tried this Crème Brûlée Protein Oatmeal yet? What did you think?
What are some of your favourite comfort food breakfasts?
Leave me a comment below! And happy breakfasts!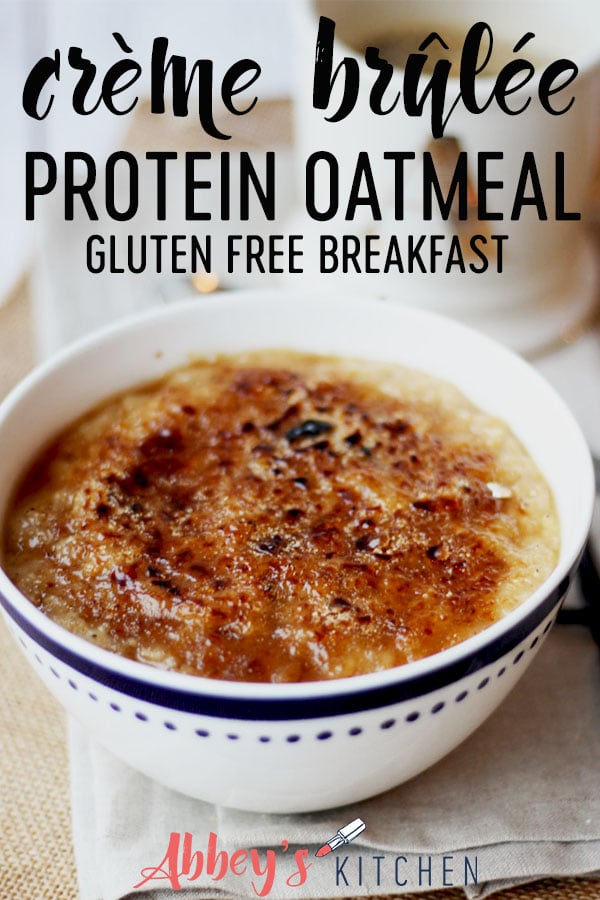 Crème Brûlée Protein Oatmeal
This Crème Brûlée Protein Oatmeal is a gluten free morning-friendly version of the decadent dessert but with a ton of protein from whipped egg whites.
Instructions
In a small pot, combine the oats with the water, salt, cinnamon, vanilla bean seeds and the residual vanilla bean pods. Bring the mixture to a simmer over medium-high heat, then reduce the heat to medium. Stir the pot occasionally until the oats have absorbed almost all of the water but are still very moist and thick- about 3-5 minutes.

In a bowl, beat the egg whites until they froth up, then add them to the pot with the oats. Cook, stirring constantly until the mixture is creamy and fluffs up- about 3 minutes.

Remove the vanilla bean pods, and maple syrup, to taste.

Divide between four bowls and sprinkle with about two teaspoons of brown sugar. Using a blow torch, brulee the top of the oatmeal bowls until caramelized and golden and dig in!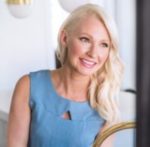 Abbey Sharp is a Registered Dietitian, an avid food writer and blogger, a cookbook author and the founder of Abbey's Kitchen Inc.