Do babies need cows milk after weaning from breast milk or formula? Is raising an infant vegan safe and healthy? We dig into the challenges and offer tips to do it right.
Nutrition is complicated and CONTROVERSIAL. While scientists are still trying to understand the role of nutrition in human physiology, there is research out there to help guide policies and professional recommendations. Recently, Dietitians of Canada and the Canadian Paediatric Society released a statement about the rise in plant-based beverages for children as an alternative to cows milk for babies. While the article does provide sound, research-informed recommendations, controversy ensued. In fact, people from both sides were going back and forth on many news comment forums.
Now, I understand that nutrition is a touchy subject, and everyone has the right to their opinion, however, as a Dietitian, it's important for me to put on my research hat and go through the facts.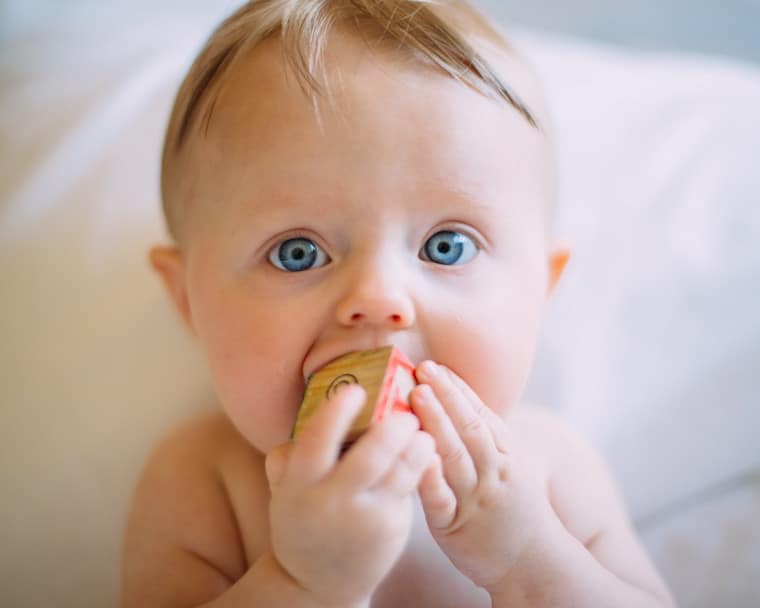 meet sarah remmer, Rd
So, I decided to speak with a fellow colleague, Sarah Remmer, RD, who's an Alberta-based Registered Dietitian that specializes in child and family nutrition. This kind of stuff is right up her alley. She will provide a wealth of information about about plant-based food and beverages. She'll discuss whether or not babies need cows milk. Finally she'll share how to do vegetarianism or veganism the right and healthy way.
Let's dive in!
Dietitians of Canada and Canadian Position Statement
With the rise in plant based beverages, this state was released. As well, there has been an increase in nutrition deficiencies, and even a death. Becky Blair, a spokesperson for Dietitians of Canada, states this. "The challenge for parents is conflicting messages. They read that these drinks are considered 'healthier' on social media or hear misinformation about cows milk or fortified soy beverage…The reason children can become malnourished is that these beverages contain very little protein and are very low in fat and calories." And yes, this is true. Besides fortified soy and pea beverages, plant-based beverages such as almond, coconut, hemp, rice, and potato milk are very low in protein.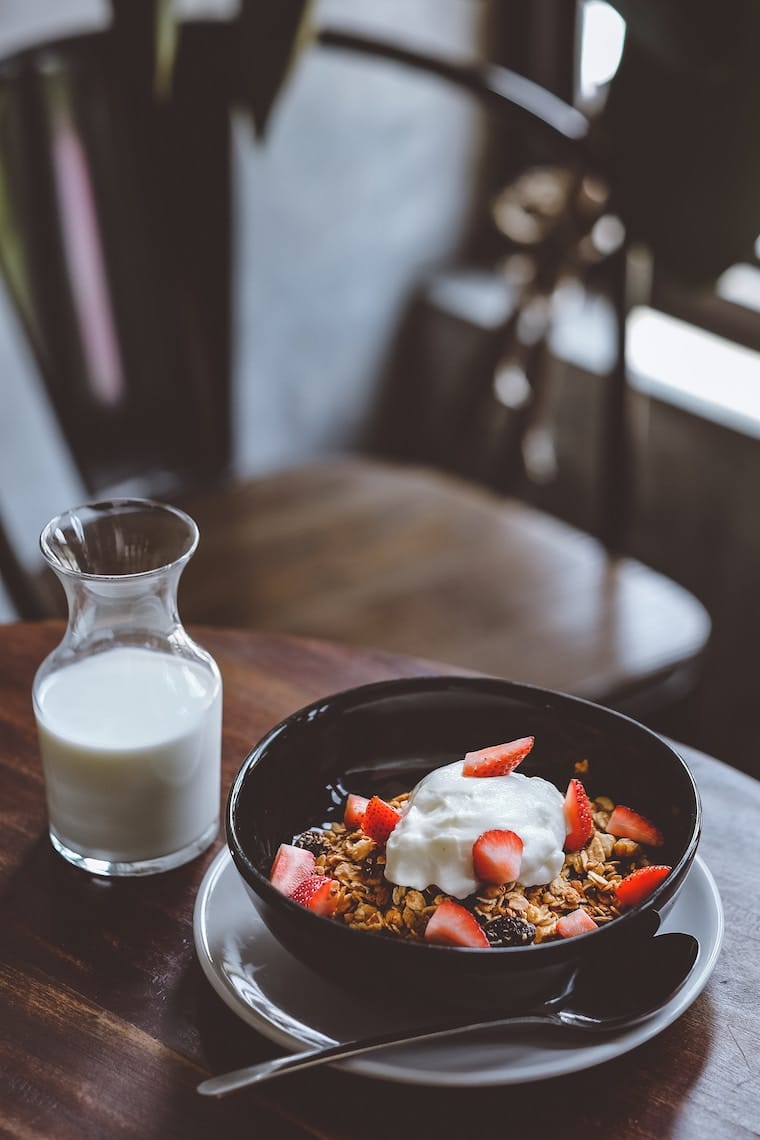 Paediatric Society Position Statement
Catherine Pound, a paediatrician and spokesperson for the Canadian Paediatric Society, stated "What parents often don't realize is that some plant-based beverages are not fortified with any minerals or vitamins; these drinks are low in all nutrients except carbohydrate, in fact sugar is often the second ingredient after water…in the case of allergies, or other concerns, I recommend that parents speak with a dietitian to ensure all nutrient needs, including protein, fat and calories are being met with an age-appropriate diet."
This sugar piece CAN also be true if we're talking about sweetened (called "Original") non dairy vegan milk alternatives. We've gone into detail analyzing, comparing and contrasting unsweetened versions of non dairy vegan milk alternatives here.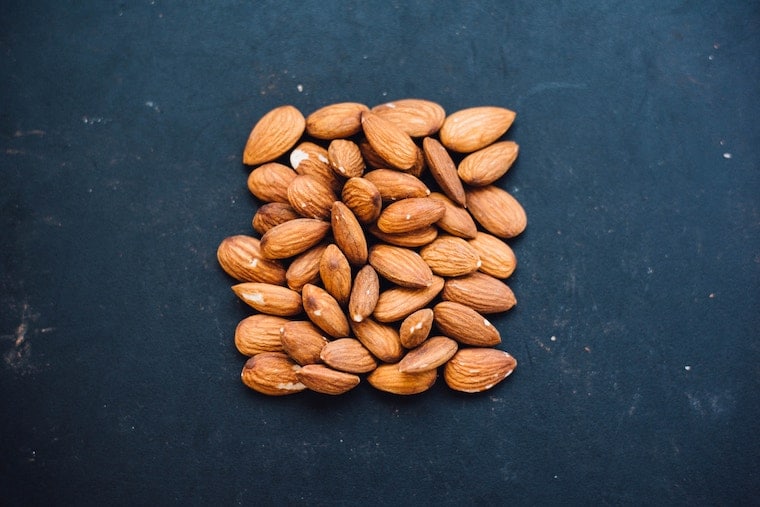 I understand, however, that parents who are themselves following a plant-based diet, may want to find an alternative that best works for them and their family. So here we will take a look at what the research says on whether babies need cows milk to thrive.
Nutrition Basics for Baby
First, let's start out by understanding what a growing child needs. According to a systematic review on vegetarian and vegan diets in children, vegetarians and vegans (in particular) need to pay attention to important nutrients such as protein, iron, vitamin B12, calcium, vitamin D, omega-3 fatty acids, and iodine. Because infants, children, and adolescents have higher calorie and nutrient needs based on their size, they are particularly vulnerable to nutritional inadequacies.
protein
Protein is important for the development of basically everything in our body, from muscles and enzymes to even the tiniest of cells. Amino-acids, the "building blocks" of protein, are chained together to make different protein structures in the body. There are 20 amino acids, 11 of which our body can make (called "nonessential" amino acids) and 9 our body cannot make (called "essential" amino acids). While animal-based proteins have a complete amino-acid profile, the amino-acid profile in plant-based proteins is generally not complete, except for soy, hemp, quinoa, and buckwheat. As long as you eat a diet with a lot of variety, you should have no problems getting all the amino-acids you need.
iron
Iron is important for the development of the central nervous system, especially in the first few years of life because of its role in brain and spine development, such as myelination (a coating around nerve cells to help with delivering signals). As well, iron is important for the development of red blood cells, which carry oxygen throughout our bodies. This delivery of oxygen is important for brain health. Some studies reported that vegetarian and vegan children consumed more iron than the control groups. However, the authors noted that it is important to understand that iron from plant sources have lower bioavailability of iron and therefore would need to consume more than those who eat meat.
Therefore, this does not mean that they have better iron stores. In fact, studies showed that over half of vegetarians had low iron stores. Health Canada recommends feeding your child iron-rich sources of food, such as iron-fortified cereals and meat/meat-alternatives (e.g., legumes) a few times a day starting at 6 months, since an infant's iron stores become depleted around this time. Check out our full Iron Guide with lots of ideas on how to get enough iron for baby here!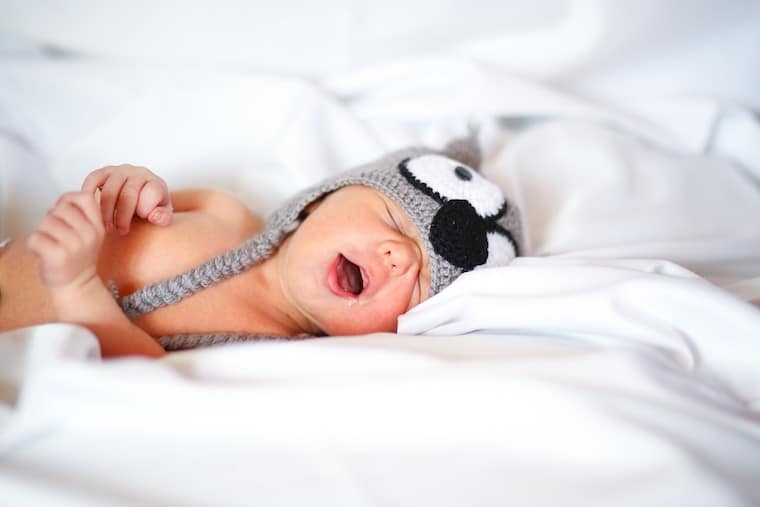 vitamin d & calcium
Vitamin D and calcium are important for bone health. The authors noted that those on vegetarian and vegan diets are at risk of low vitamin D and calcium. Some studies reported that children on these diets had lower osteocalcin levels. However, vitamin D is hard to obtain through food alone and most people rely on the sun for vitamin D synthesis. The authors recommend supplementation for those who live in Northern areas or are of darker pigment.
It is important to note that there are two types of vitamin D available via supplements: vitamin D2 and D3. If you choose to refrain from animal products, vitamin D2 would be your choice. It's unclear if vitamin D2 is as effective as vitamin D3. Health Canada recommends a vitamin D supplement (400 IU) for young children that are receiving breastmilk.
vitamin b12
Vitamin B12 is important for human metabolism, and deficiencies can lead to issues with blood and brain development. For infants and toddlers, deficiency can result in failure to thrive (insufficient growth), movement disorders, and developmental delays. Studies from the systematic review showed that most children were provided supplements to help with vitamin B12 intake since this vitamin primarily comes from animal products. The authors stressed that if the child is not supplemented, then serious developmental consequences could arise. Therefore, children should be screened for B12 deficiencies if vegetarian or vegan.
iodine
Iodine plays an important role in thyroid hormone production and can therefore have an impact on mental and physical development. In Canada, table salt must have iodine added to it. Therefore, this should not be an issue unless you strictly avoid all foods with added salt and use non-iodized salt.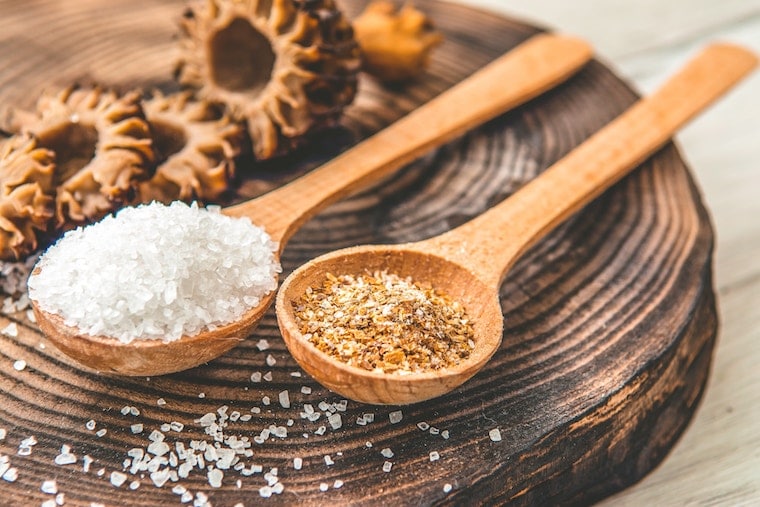 fatty acids
Long-chain polyunsaturated fatty acids (PUFA) are important for visual and cognitive development, blood pressure, and the immune system. The two most well-known PUFAs are omega-3 and omega-6. Most people get plenty of omega-6 in their diet, but omega-3 can be a little trickier. There are 3 types of omega-3's: ALA, EPA, and DHA. ALA is found in nuts and seeds (try grinding them up first to increase absorption), legumes, and animal products. This omega-3 is used to create EPA and DHA, which are found to have the most beneficial effect on our health.
However, this conversion of ALA to EPA and DHA is limited, therefore it is important to get these in your diet as well. EPA and DHA are mainly found in fish sources which can be an issue for those avoiding animal products but you can also find them in other marine based algae products, (and there are vegan supplements you can buy- like this one I like).
getting enough omega-3s
If you choose to eat fish, then try to get at least 2 servings a week. If you avoid this, speak with a Registered Dietitian or doctor to discuss other ways to get these important nutrients.
The authors noted that vegetarian diets (in particular) and vegan diets can provide an array of benefits. These groups tend to consume more vegetables and fruit. This provides antioxidants, fibre, and more monounsaturated and polyunsaturated fatty acids.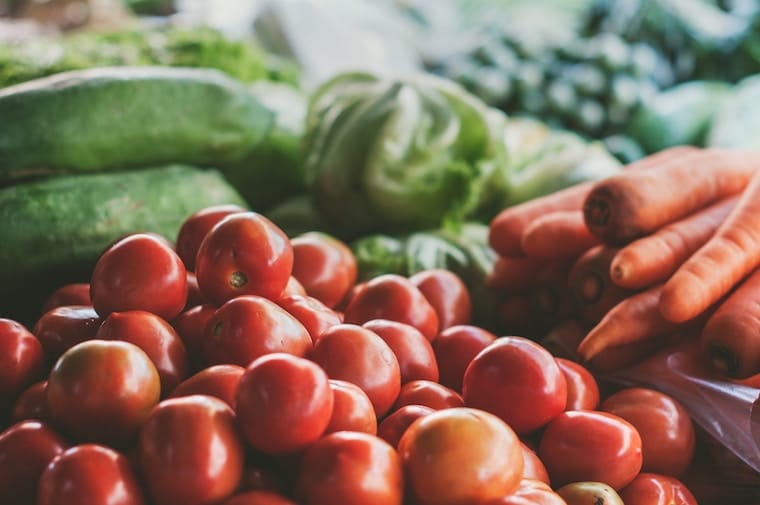 Nutritional Content of Cow's Milk vs. Plant-based Beverages
Based on the position statement, cow's milk is recommended after the age of 9-12 months of age. Infants should be consuming solely breast milk until 6 months of age and then slowly introduced to solid foods. The reason cow's milk is the "go-to" drink is because of its nutritional composition. Per cup, cow's milk (3.25% milk fat, recommended for children under 2) contains about 8 grams of protein, 300 mg of calcium, and half the RDA of vitamin B12. It also is a good source of magnesium, vitamin A, riboflavin, vitamin B6, and iodine.
Okay, what about the other beverages?
Fortified soy beverage is your next best option in terms of protein. In one cup of unflavoured fortified soy beverage, you get about 7.4 grams of protein, half the RDA of vitamin B12, and 319 mg of calcium. It also has similar nutrients to cow's milk and is fortified with vitamin D. A new option, Pea Milk, is also a comparable choice IF you are purchasing in the USA. Canadian Ripple is not fortified the way it is in USA. We go into DETAIL outlining the different vegan milk alternatives here. So, why isn't it recommended in the position statement? Well, for adults, this is definitely a great alternative to milk to meet your protein needs.
However, children need fat and calories! Sarah Remmer, RD stated "The problem here is that, because it's high in protein, it fills precious space in a toddler's stomach (which is really small), and without having the fat, depending on how much a toddler is drinking, it could maybe contribute to that toddler not getting enough fat overall. One of the benefits to whole cow's milk is the fat content, which growing toddlers need. I would say, instead, to continue with a soy-based, vegan infant or toddler formula vs. soy milk until two years and offer [it] via a cup with meals, just like you would milk."
By using this formula, you are still providing your child with the important healthy fats they need for proper growth and development until the 2 year mark when it's acceptable to cut back on the fat.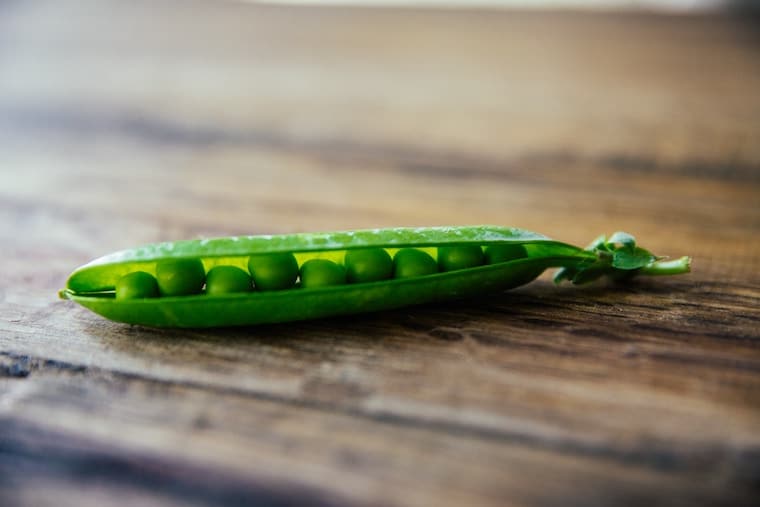 If you're curious about how other plant-based vegan milk substitutes stack up, I suggest checking out the breakdown we did here.
In this post I also spoke to another colleague who suggested that if you really want to give fortified soy milk or Ripple pea milk (again, USA followers only) instead of dairy or soy formula, then you must ensure you're amping up the fat and calories elsewhere in baby's diet.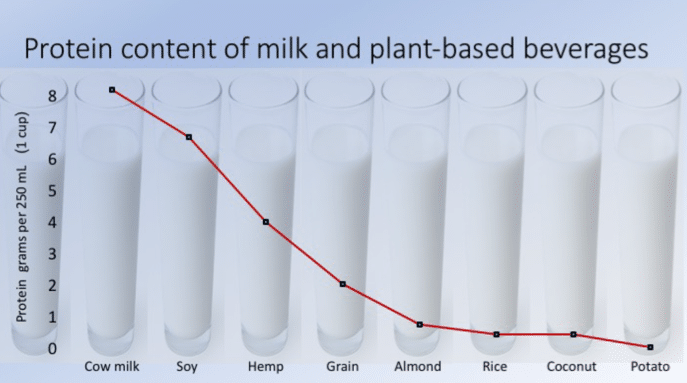 So is Raising an Infant Vegan Safe and Healthy?
Yes, of course it CAN be. However, you must be diligent in your meal planning and ensure baby's growth is being tracked by her doctor. Recently, a Belgian couple were sentenced to a 6-month suspended jail sentence for feeding their child an "alternative" milk diet which led to the unfortunate death of their child. Alternative diets can be life-threatening when it's not handled with caution, education and care.
Another example is a case study from Spain. An 11-month-old was brought to hospital and diagnosed with scurvy from low vitamin C as well as low vitamin D. The child had osteopenia, cortical thinning, Wimberger ring, Frankel line, fracture, and periosteal reaction. These are all issues with bone development. An x-ray also showed there were vertebral fractures and wide intervertebral spaces. This means his spine was weak.
vitamin c
Vitamin C is an important antioxidant and also plays a crucial role in collagen synthesis. When plant-based beverages are processed the biological activity of vitamin C disappears. The authors suggest that complementary feeding of fruits (e.g., orange, peppers, kiwi) with the plant-based beverage would have helped avoid this. They also noted that intake of vitamin C and D, calcium, zinc, and iron were much lower than the recommended amounts for this age. The infant was immediately switched off of the almond-milk infant formula.
Eventually, his nutrient deficiencies improved and there was improvement in his leg pain. After 8 weeks, he was able to start walking. There is no information about neurological impacts, however.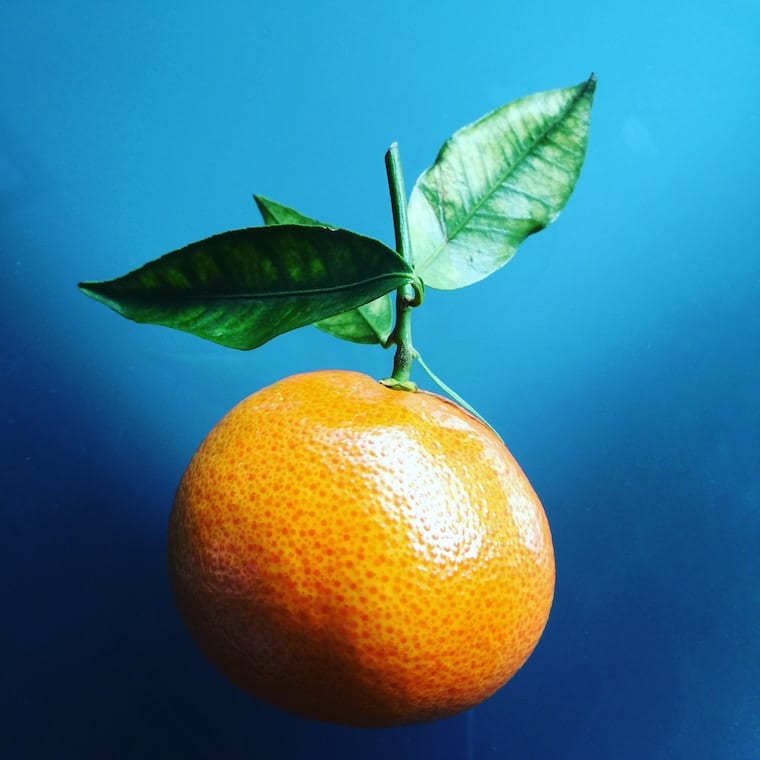 These are EXTREME cases, so I don't want to start fear mongering and mom shaming here. I truly believe children CAN thrive on a plant-based diet. I just also believe that it's important to go into it well informed and with a flexible attitude that might mean deviating from you (as a parent)'s own ideals in the event the diet isn't going so well for your child.
So Do Babies NEED Cows Milk?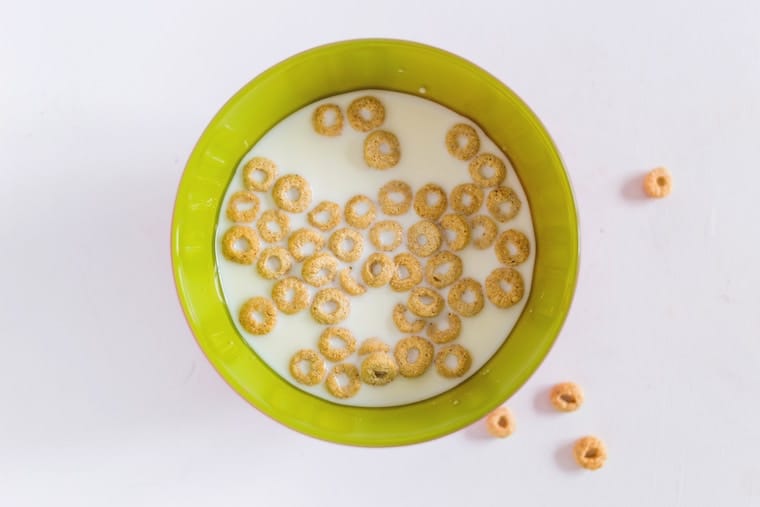 When asked if veganism fits into an infants diet, Sarah Remmer, RD responded with this. "It can, although it can be very challenging. Parents need to be extremely vigilant in making sure that the important nutrients that kids would be otherwise getting largely from animal sources (protein, iron, calcium, B12, etc.) are met through plant sources. Because more selective eating (picky eating) typically happens between the ages of 2 and 7, it can be very challenging to ensure that all nutrient requirements (and energy requirements) are met, with a strict vegan diet."
If the child is under 1 year, "it would be very important that the baby was still receiving breastmilk or formula until the age of one. This will be where the baby would be getting the majority of his/her nutrition. I would then focus on plant-based nutrient-dense foods. Some of these foods include beans, lentils, nut and seed butters, avocado, fruits, veggies and whole grains. If vegetarian, eggs and dairy provide a lot of nutrition too." If nut allergies are of concern for your child, she suggests seed butters.
nutritional concerns with vegan/vegetarian diets
We asked Sarah if she thought there were any nutritional concerns with feeding a child a vegan or vegetarian diet. Her response: "Unless a parent was extremely careful about ensuring that their baby was meeting all nutrient requirements through plant-based foods (and supplements), it's challenging (vegan). Vegetarian is a lot easier, especially if both eggs and dairy are included."
To make sure you're providing your child (over 6 months) with adequate nutrition while consuming a vegetarian or vegan diet, be sure you're able to check off everything on this list.
meeting nutrition check list
They continue to breastfeed OR is taking a soy-based, vegan infant or toddler formula OR 3.25% milk until 2 years of age
Baby is trying different vegetables and fruit
My kid is getting a variety of whole grains (e.g., whole grain bread, rice, quinoa, buckwheat)
They eat various plant-based proteins, such as legumes, tofu, and nut/seed butters. If vegetarian, my child also eats dairy products (e.g., cheese, yogurt) and eggs, unless there is an allergy.
I provide my child with different sources of omega-3's. These include ground chia, hemp seeds, oil, ground nuts/nut butters, and fortified products (e.g., eggs, margarine)
If my child is breastfeeding, he/she is getting 400 IU of vitamin D through vitamin D drops
My child eats protein-rich foods (e.g., beans or lentils, fortified cereals, tofu, eggs) with a source of vitamin C (e.g., red peppers, oranges, kiwi) to increase absorption
I am in communication with a Registered Dietitian and/or doctor continues to monitor my child's growth and development and screens for any deficiencies
So are dietitians in bed with the meat and dairy industry?
No. As a regulated health professional, Registered Dietitians must disclose any conflicts of interest, such as being sponsored by a company or industry. In this case, we cannot say 'This product is better than that product' and must give balanced, evidence-informed advice. So, for example, for vitamin D, we cannot say "buy X-company's products instead of Y-company's products" if they both provide equivalent nutrition. We must also abide to a code of ethics that refrains us from misusing scientific research to benefit a cause.
This means that we must review scientific evidence and use our professional opinion in a non-biased manner. This protects you and the public. If you have any questions, please visit College of Dietitians.
do babies need cows milk? can infants thrive while vegan?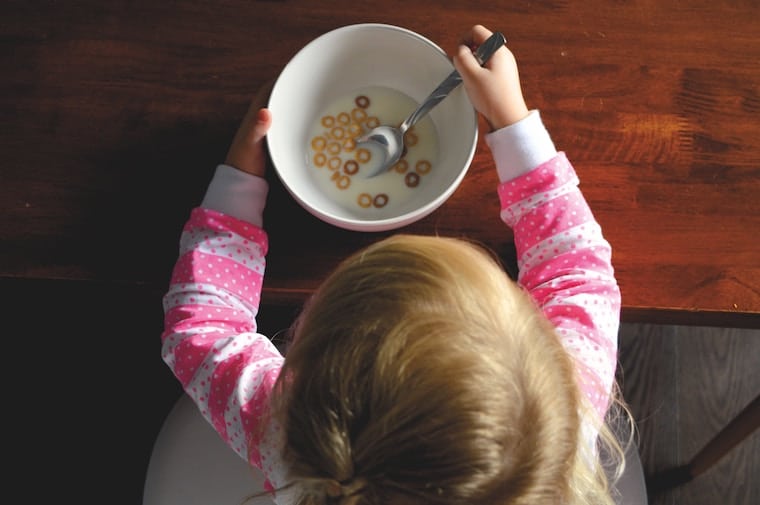 Everyone has a right to eat what they choose and we need to stop diet shaming. At the same time, we want to make sure that children get the proper nutrition they need to grow properly. As Sarah Remmer, RD mentioned, a vegetarian or vegan diet can fit, but it does take work.
bottom line
Always consult with a Registered Dietitian and/or doctor who is trained to deal with special diets such as this. They will not judge you for your decision to feed your child according to your values and beliefs. At the end of the day, we want to children to thrive and grow up to be healthy, long-living adults.
If you liked this post, you may like: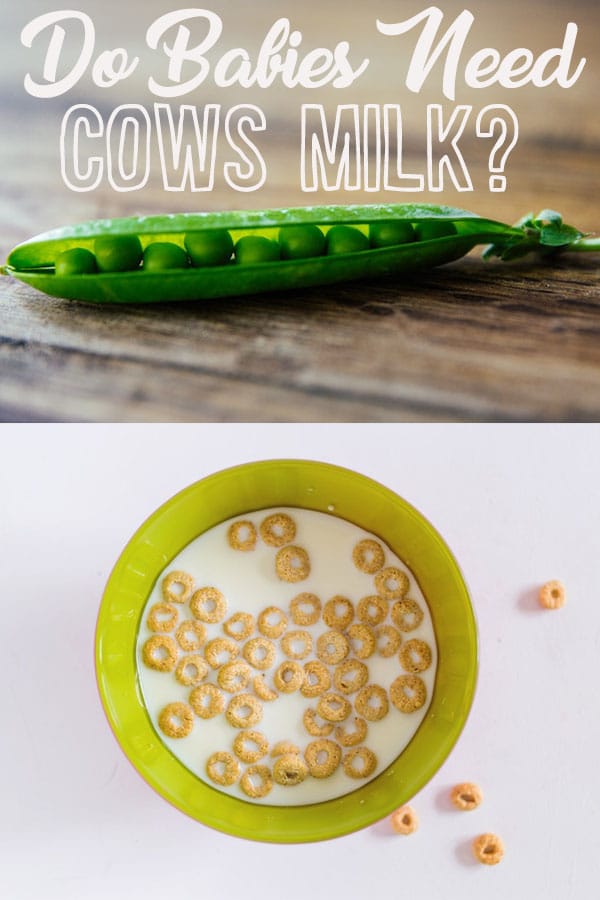 Contribution by RD2B Katey Davidson
Updated on May 17th, 2023