I share my suggestions for fun toddler activities to keep the kiddos occupied and active while social distancing for the Covid-19 Coronavirus.
I am one of the many moms whose life & routine was flipped completely upside down these past few weeks. Suddenly I find myself in self isolation trying to not only manage working from home 24/7 but also entertaining an active toddler. Even though hubby and I try our best to tag team Baby E duties, adjusting to the new realities of mom life and working from home has been a struggle. I'm sure a lot of you can relate but my kid usually has a ton of play dates, music and activity classes and a drop-in daycare program he attends. In other words, he's used to seeing a lot more than just the insides of our walls. So today I am sharing some indoor and outdoor activities I have been trialing over the past week or so to keep my little toddler entertained and busy while in social isolation for coronavirus.
Fun Indoor toddler Activities
Get them in the kitchen
My kiddo is nearing two years old so his ability to really be helpful in the kitchen with me is limited. However, I do try to get him involved when I can to get a head start on developing his food skill and food literacy. Recipe development is a big part of my job and requires me to spend a considerable amount of time in the kitchen. So lately we have been trying out different sensory activities with him while social distancing. Whether it's helping to stir batter in a bowl, squeeze honey onto a sauce, or throw a bag of frozen peas into a pot (this is his favourite).
Washing Food
Another thing I get him to do is to wash fruits and vegetables using a deep bowl of water and a toothbrush. I hand him a clementine or banana and I let him carefully scrub the skin. He gets a kick out of it and I can still (somewhat) get work done. I recommend a Toddler Tower will definitely help with this so they can stay safe while you can get the real work in.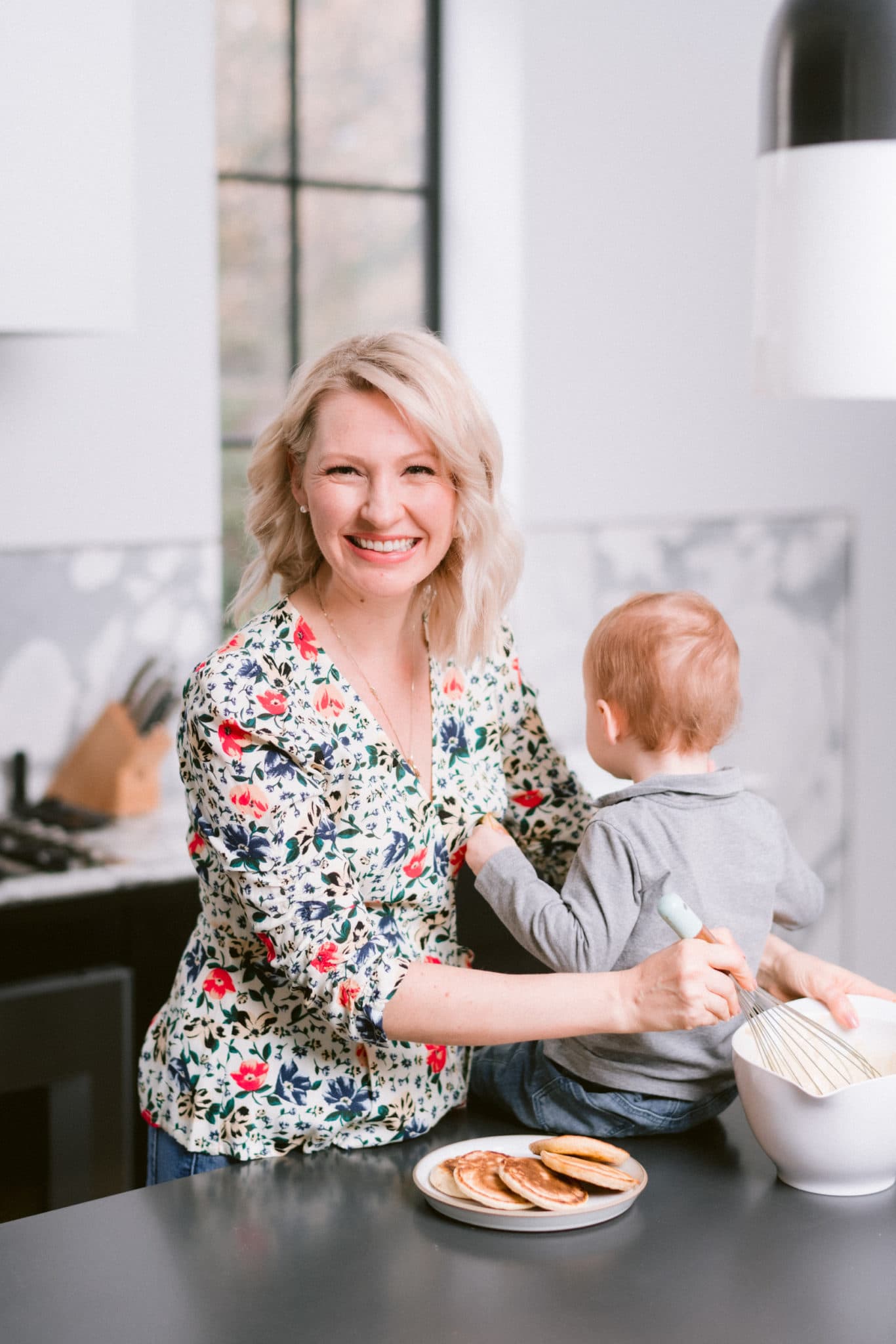 Independent playtime
We have a little play tent set up for Baby E where I put his favourite teddies, books, and trucks. Sometimes he is not even interested in his toys and just loves to chill in the tent on his own and find entertainment from a random household object. Who knew a frosting piper could be so fun? I love independent playtime because it gives me a solid 15 minutes to finish some work while my child happily entertains himself. However, there is definitely a sweet spot for a successful independent playtime session- #1 he must be well-fed, and #2 he must be well-rested. These conditions make him less fussy and more content to play on his own.
SORTING BAGS
My mom (who has run Montessori schools her whole life) taught me this one. Place a picture or colour outside of a bunch of paper bags (for smaller items), cupboard drawers or toy sacks (for larger items) and have your toddler sort their toys in each bag based on colour, or what the picture says. So for example, all animals can go in one bag. All stickers can go in one bag. Or if you're using the paper bags, it could be as simple as having your toddler put the green lego pieces in the green bag etc.
pom pom push game
Get a margarine or similar tubberware and cut some different holes in the lid. Allow your toddler to push the pom poms through the holes!
Help with chores
It's never too early to start teaching the kiddos how to help out around the house and just because we are in self isolation it doesn't mean daily cleaning routine should go by the wayside. So, when we are in cleaning mode, we get Baby E to join in by teaching him how to sweep, put garbage away, put dirty laundry in the washing machine etc. It's still a work in progress and it definitely slows things down but if you can make a game out of it the better! I have also found that, similar to food modeling, modeling these types of behaviours with Baby E gets him more interested in what mama and dada are doing and more willing to participate. Honestly, one of his all time favourite things to do is put his own diaper in the garbage.
Have a Dance Party
Let's be real, we can all use a little bit of a dance party right now. We've discovered a ton a different Spotify playlists to get the kiddo dancing around and having fun (currently loving the "Bananas in Pajamas" soundtrack!) It's also a good excuse to get YOUR body moving now that a lot of us are moving much less since our regular gym and fitness routines have been uprooted.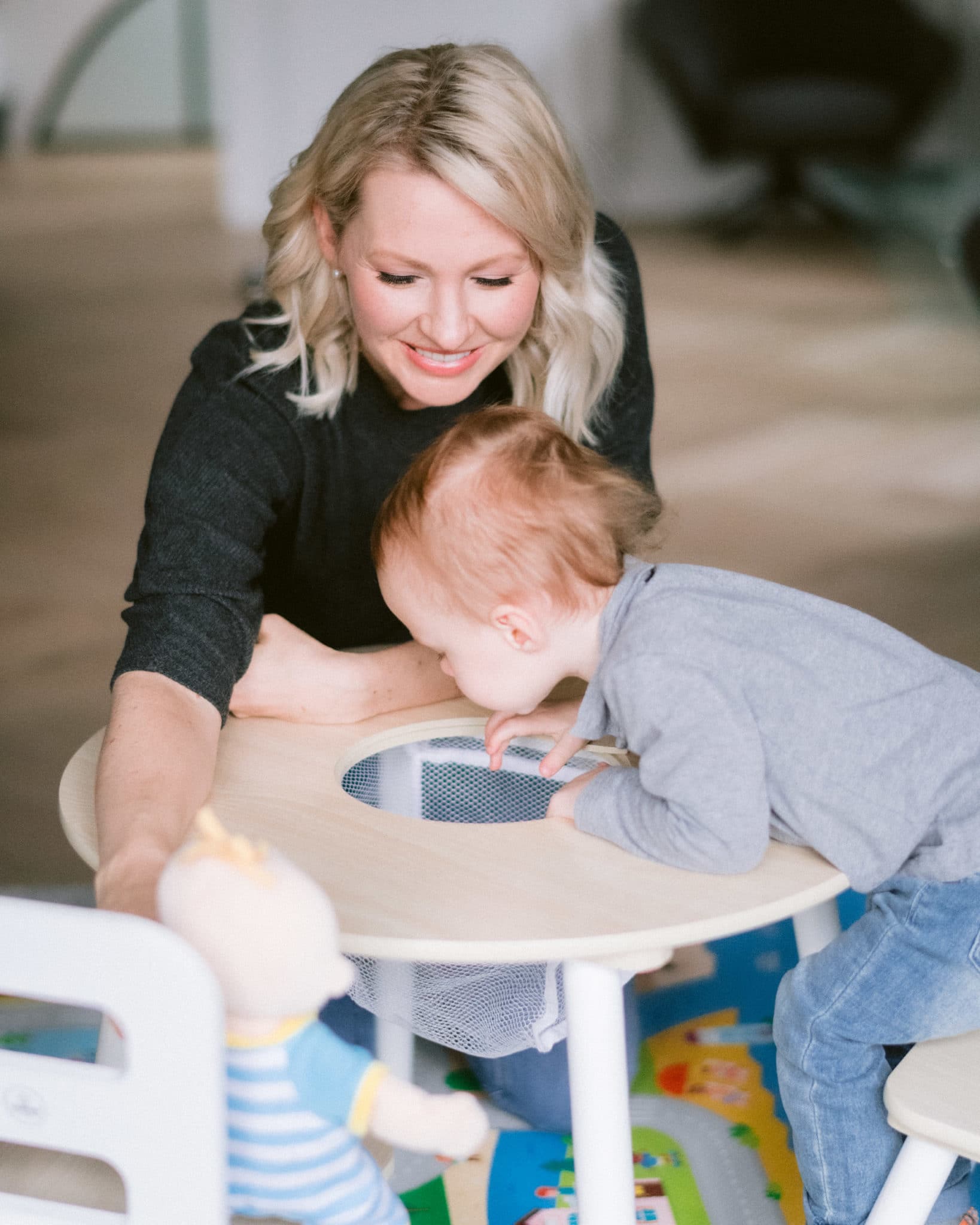 Get a craft box
If you have a box full of craft materials and art supplies, now is the time to whip them out! I have discovered a ton of craft ideas and printables on Pinterest to keep my little guy occupied and keep his creative juices flowing. Having a box with different craft options also gives them the freedom of choice to decide what is interesting to them in that moment. For Baby E some days this means twisting around a pipe cleaner into different shapes (just watch that they don't poke themselves), other days it's colouring with every crayon in the box, and recently I've getting a full hour at a time out of playdough! WIN!! Recently we also bought this awesome Aqua Doodle no mess play mat where they use water and some tools that it comes with to draw on a huge play mat (that takes up the span of our table). He is officially obsessed.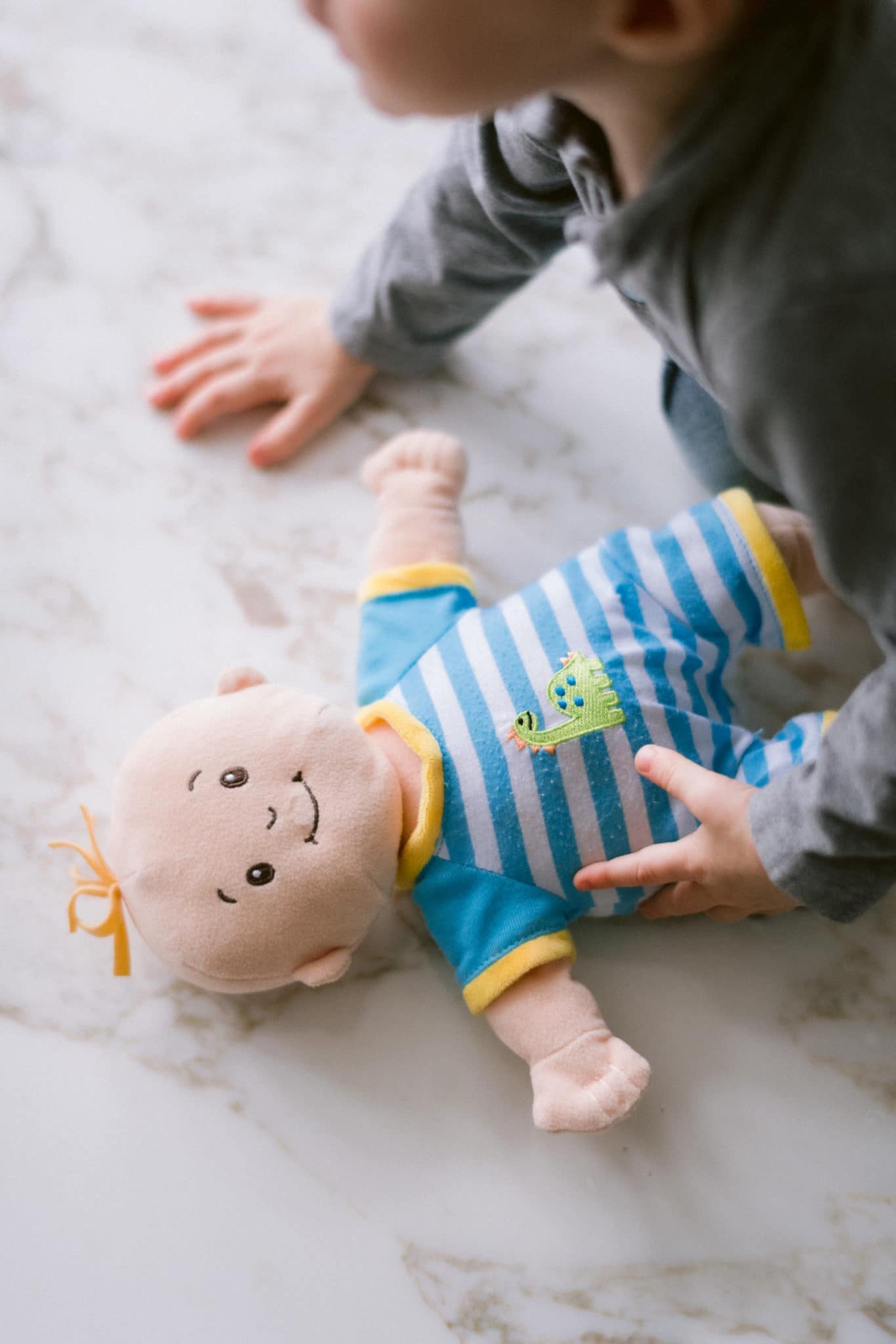 stuck duck
Okay so I stole this one from Jessi Cruikshank but basically you freeze a bath toy in a container with water to yield a huge ice cube and then let your toddler try to "rescue" the duck. I tried it and it legit entertained E for 45 minutes – mainly because he is OBSESSED with ice and just sucked on it. Hey, whatever keeps them hydrated!
Pipe cleaner necklaces
Pipecleaners are magic around here. Grab some large pasta noodles (like rigatoni) and let your toddler thread the pipecleaners through the pasta. If this is too easy, you can also cut up some colourful straws and let your toddler pipe the pipecleaners through the straw pieces. You can also use Cheerios to thread onto the pipecleaners! No pipecleaners? No problem. Use a piece of spaghetti instead!
Stuffed animal bathtime!
I don't know about you but my kid LOVES his bath. He also loves his stuffies so a fun thing to do when he's in a mood is to let him go into to a dry bathtub filled with his toys. Throw in a few books and maybe you'll get some independent play time.
Virtual Playdates
Okay so let's be real, playdates- virtual or in real life, are mainly for us parents. So every day we plan one virtual playdate with one of our neighbours or friends and let the kids play with their toys while the parents chat it out. It's almost like having a teeny tiny bit of normalcy back in our lives.
No mess finger painting
I don't know about you but the thought of letting my toddler finger paint makes me cringe. My floors are way too nice for that. What you can do is squirt a little paint into a large ziplock bag, tape it to their high chair or the table, and let them swirl the colours into each other while keeping them safely inside the bag.
Edible finger painting
If your kid really wants to FEEL the paint in their hands, you can colour some plain yogurt with food colouring, cover your table in a plastic tarp, and allow your kid to finger paint on a blank piece of paper. If they get it in their mouth, GREAT, healthy snack!
Car wash
If your kid is obsessed with cars like mine is, use this opportunity to teach them about how to clean them. Fill the sink with bubbly soapy water and another container with clean water, and have a towel nearby. Have your toddler dip the cars into the soapy water, then rinse them off, then dry them off one at a time.
SAFE TODDLER Outdoor Activities DURING SOCIAL ISOLATION
After about day 2 of quarantine, my family and I were just ITCHING for the outside world. Now that playdates and music classes are a NO GO, we had to think of ways to get time outside while still keeping a safe 6-feet minimum social distance.
rainbow discovery walks around the block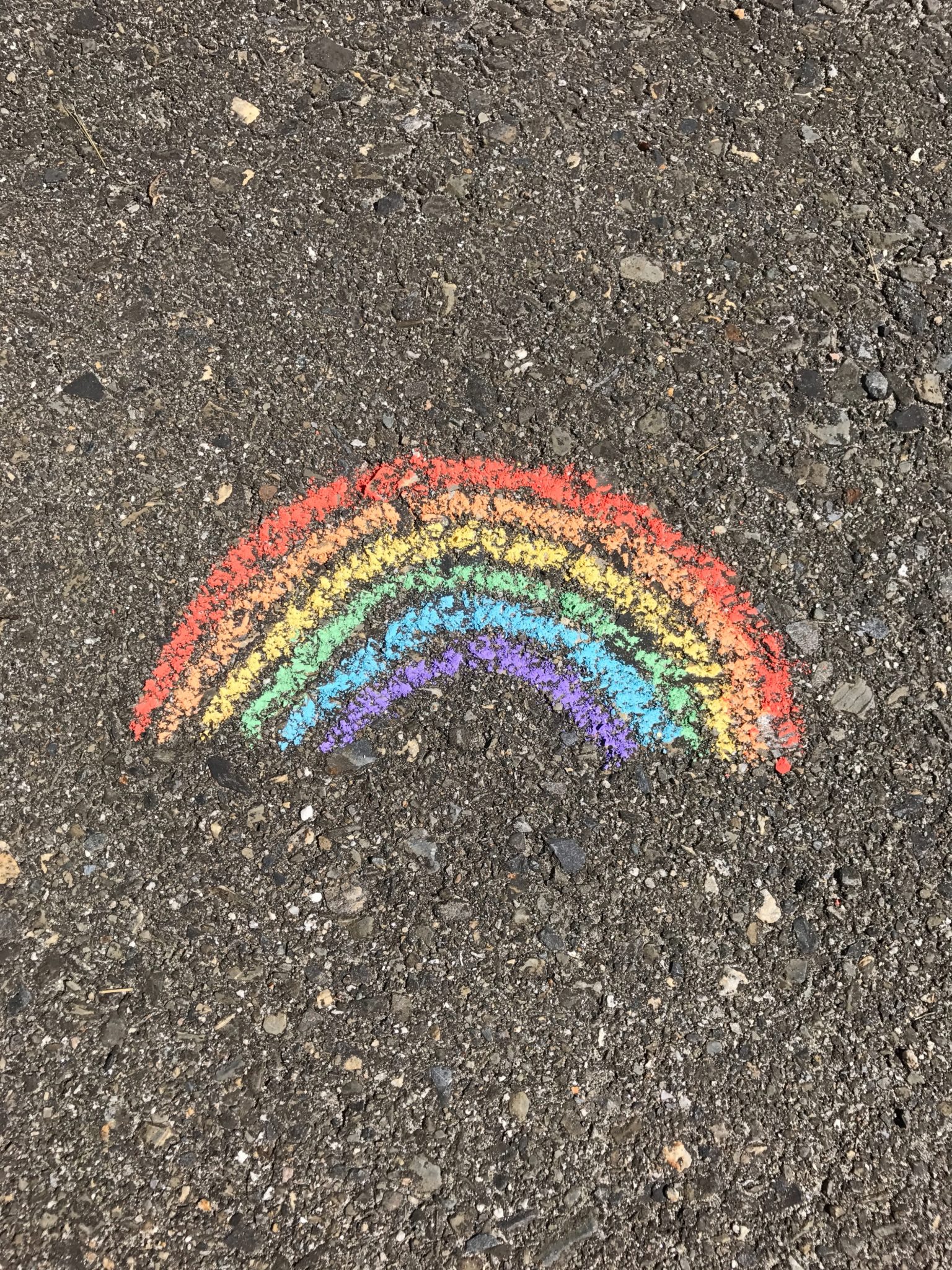 My little guy has a lot of energy so one way that we try to get his energy out is by going on daily walks as a family (Poppy in tow). Even though I live in the city of Toronto, we are lucky to live in a relatively quiet neighbourhood so it's pretty easy to keep that 6 -foot distance from others while outside. While we all know it's getting harder to keep our toddlers still in the stroller, one thing I have found to occupy E is a "rainbow discovery walk". Basically you need to coordinate with your neighbours (we have a neighbourhood Facebook group) and we asked that everyone with kids put a drawing of a rainbow in their window (this could be a heart, or star or animal). As we walk around the block, we count together all the rainbows we can see. It's kind of symbolic of brighter days, and my son is officially obsessed with rainbows.
Make play time outside
If your kiddo loves going to the playground, bring the playground to them! If you have a backyard, front yard, or any safe outdoor space, set it up with their favourite toys and activities that they love to engage in at the playground. Amazon has been a goldmine for fun outdoor playhouses and sandboxes that are perfect for the spring-time weather. Baby E is obsessed with tractors right now so we made sure to get him a few new tractor toys to have fun with in our sandbox.
ACTUAL CAR WASH
Hey, our cars are probably all dirty from the change in weather. Now is a great time to get a big bucket of soapy water, a brush and a few clothes out and let your toddler help with the parts of the car he or she can reach.
SIDEWALK PAINTING
If it's nice and dry outside, you can make paint out of 1 part water and 1 part cornstarch and mix in a little food colouring. Then let your toddler paint the side walk with an old toothbrush.
Take a walk-in nature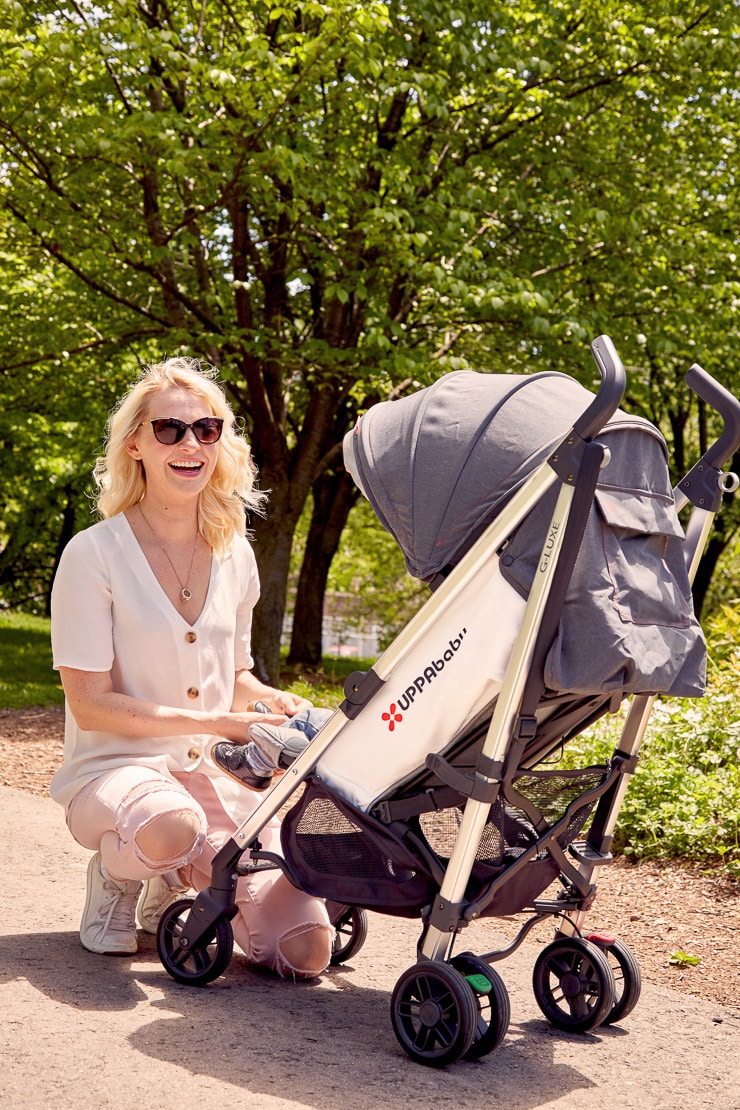 One thing that I am hella grateful for these days is NATURE. There's something about being by the water or deep in the forest that immediately puts your mind at least and helps you forget about the outside world. Given how chaotic the world feels right now, we can all use a little bit of mental ease. In Canada, all national parks announced their closure in an effort to contain coronavirus and keep people inside, so outside hike destinations are a bit limited. However, there are still many pockets of greenery available to get you and your little one outside the confines of your home and in nature. I love going for hikes in the forest with baby E because he gets so fascinated by little things, whether it's a rock or a branch or even another little doggy (which he calls Poppy) going for a walk. I feel calmer, he feels calmer, we all feel calmer.
How are you keeping your little one occupied while in self-isolation or social distancing for Coronavirus? What are their favourite toddler activities? How do you manage working from home while parenting full time? Leave me a comment below, I would love to hear your tips!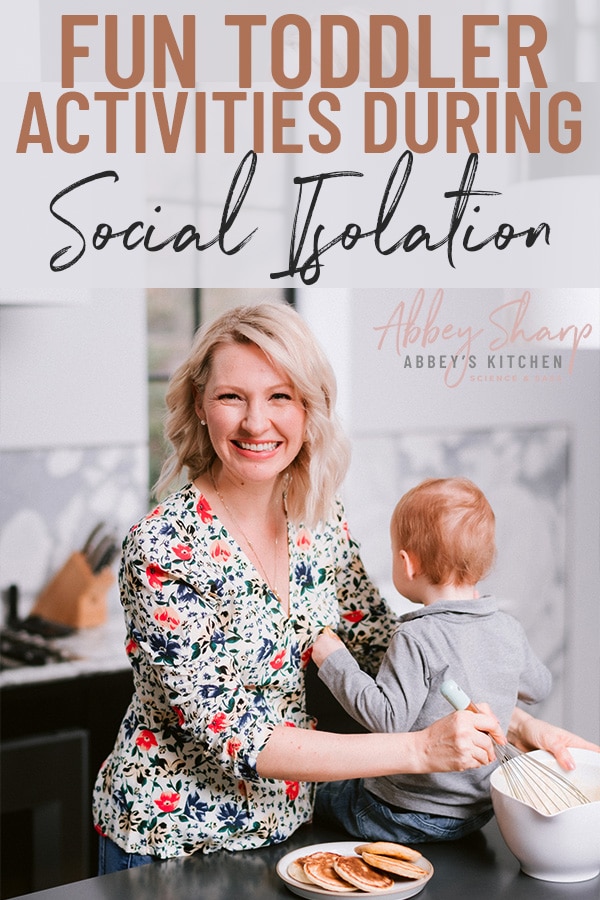 Updated on July 22nd, 2020