These three healthy fall holiday cocktails are lightened up drinks you won't be able to resist. From Sangria, to Bourbon, to a morning Mimosa, serve these at your next holiday party guilt free!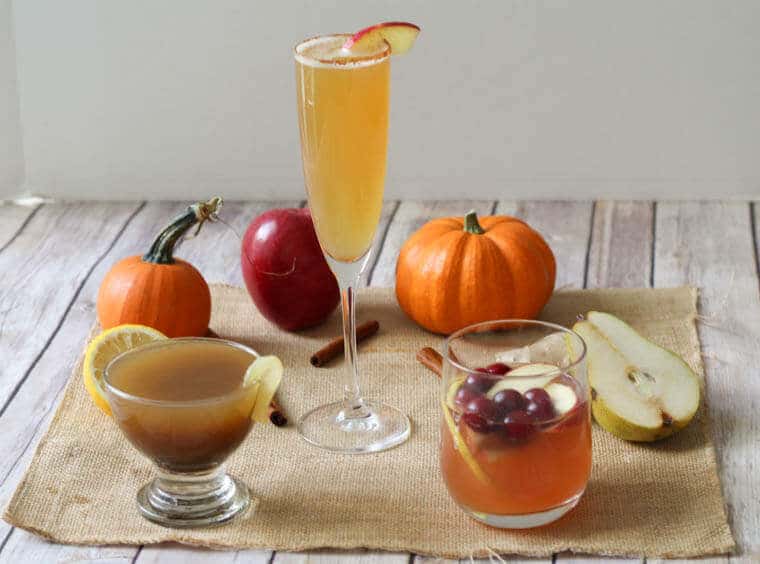 Guys, I know I don't have to tell you think but I do love my drinks. I love cocktails and I love entertaining, and I especially love the holidays. What I don't love? Waking up with a double whammy booze and sugar hangover from too many rich, sickly sweet drinks! I've got an alternative here, folks! These three Healthy Fall Holiday Cocktails will become your go-tos for entertaining this season!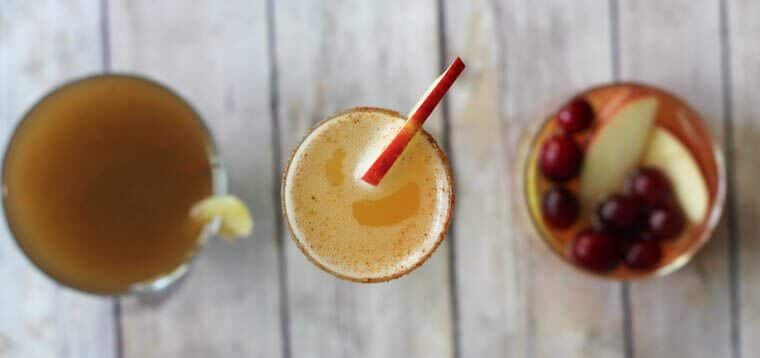 How to Make Healthy Fall Holiday Cocktails
So I call it balanced boozing. When I drink, I like to make sure I cut back on the booze (1 to 1 1/2 oz max), cut back on the sugar (try to avoid the super sweet simple syrups), and drink at least 1-2 cups of water between each cup of alcohol. These three healthy fall holiday cocktails are so flavourful, you can sip and savor each one and never feel deprived.
Healthy Fall Holiday Cocktail #1 : Pumpkin Pear Chai Bourbon Smash
This baby starts with Healthy Fall Holiday Cocktail starts with a chai tea and pumpkin based syrup that is far lower in sugar than any simple syrup you've ever seen. It's gingery, sweet, and spicy and plays up the smoky bourbon beautifully.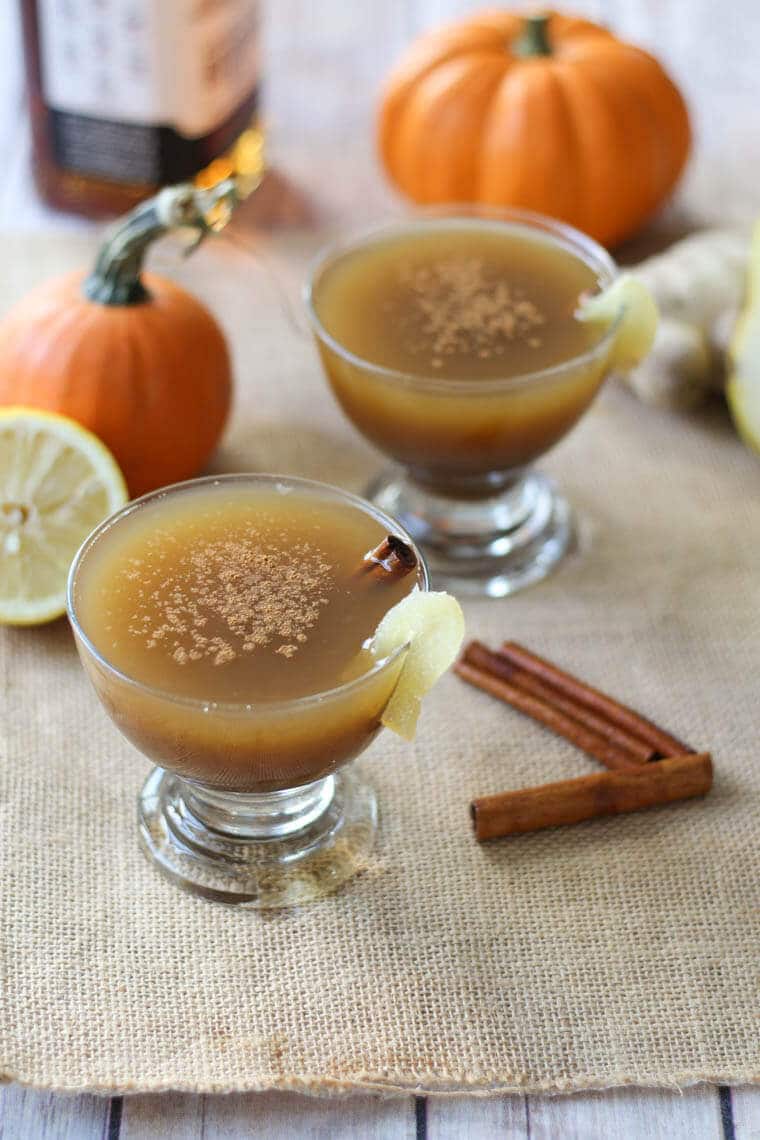 Healthy Fall Holiday Cocktail #2 : Apple Pie Mimosa
This Healthy Fall Holiday Cocktail is super easy- it's just cider, sparkling wine and a garnish of cinnamon on the rim. Sweet, refreshing and delicious!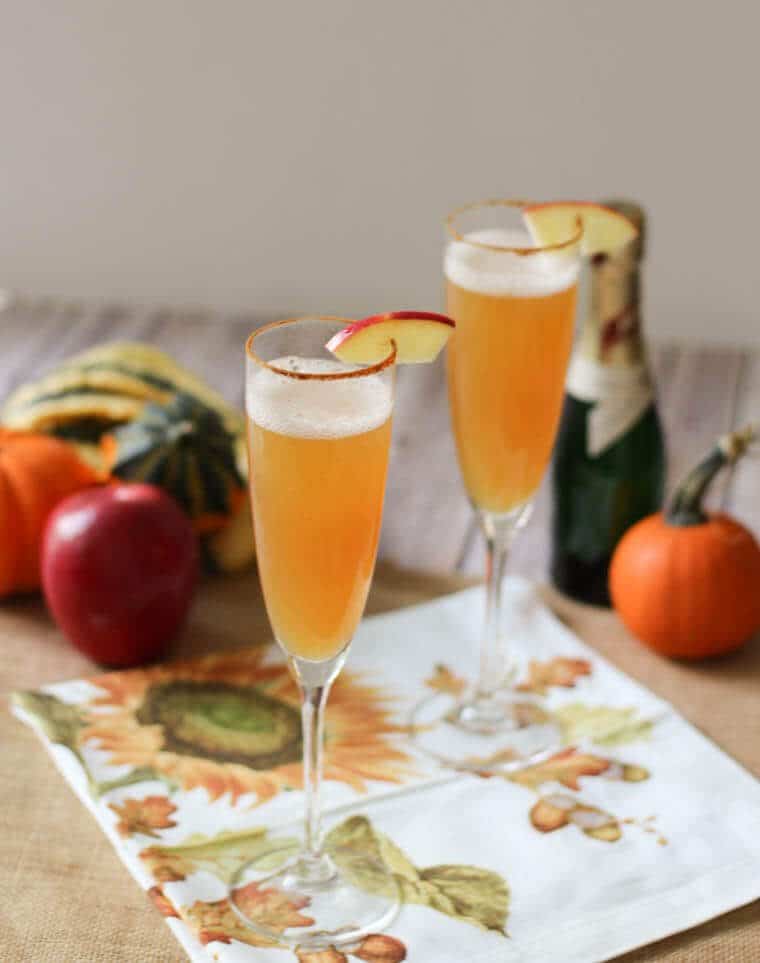 Healthy Fall Holiday Cocktail #3 : Apple & Cranberry Kombucha Sangria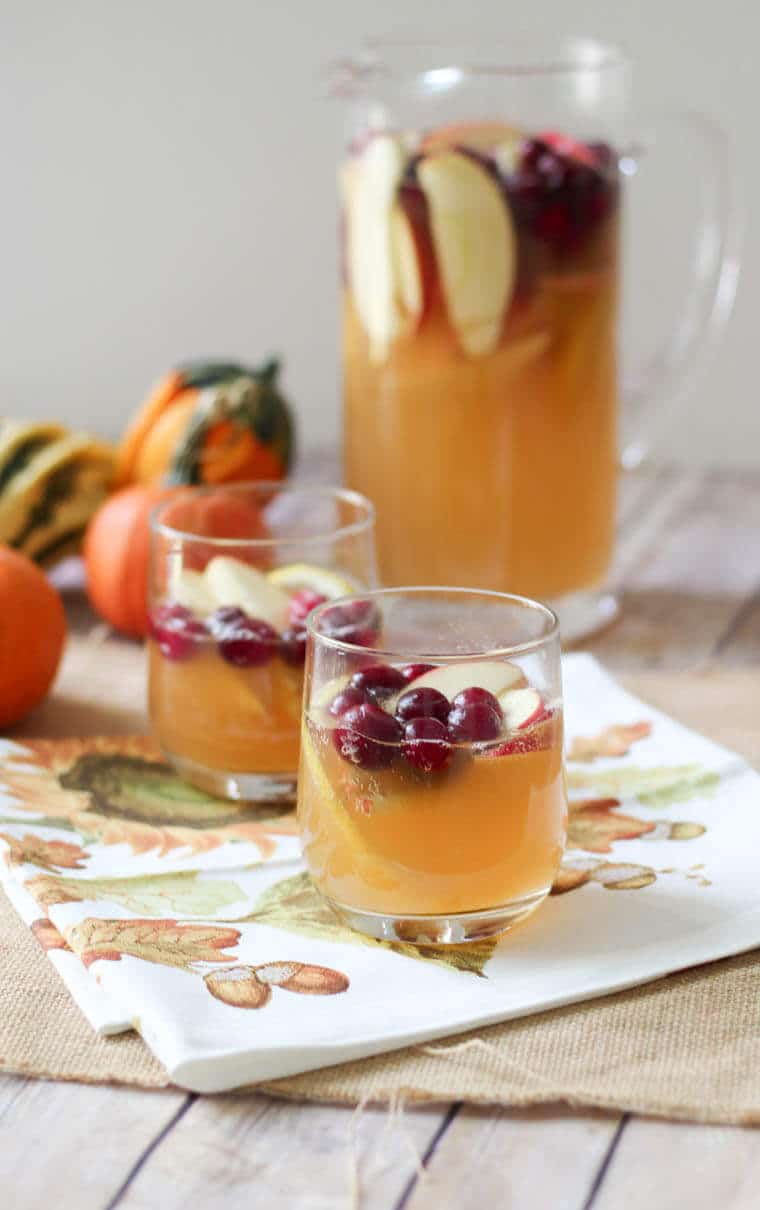 I am a sucker for sangria so I was dying to whip up this ginger Kombucha based drink. Load it up with lots of lemon, apple slices and tangy cranberries for a refreshing drink.
What are your favourite Healthy Fall Holiday Cocktails?
What cocktails would you like to see me lighten up for a little balanced boozing? Challenge me lovelies- I'll take any excuse to up day drink lol!
Leave me a comment below with your go-to drinks!!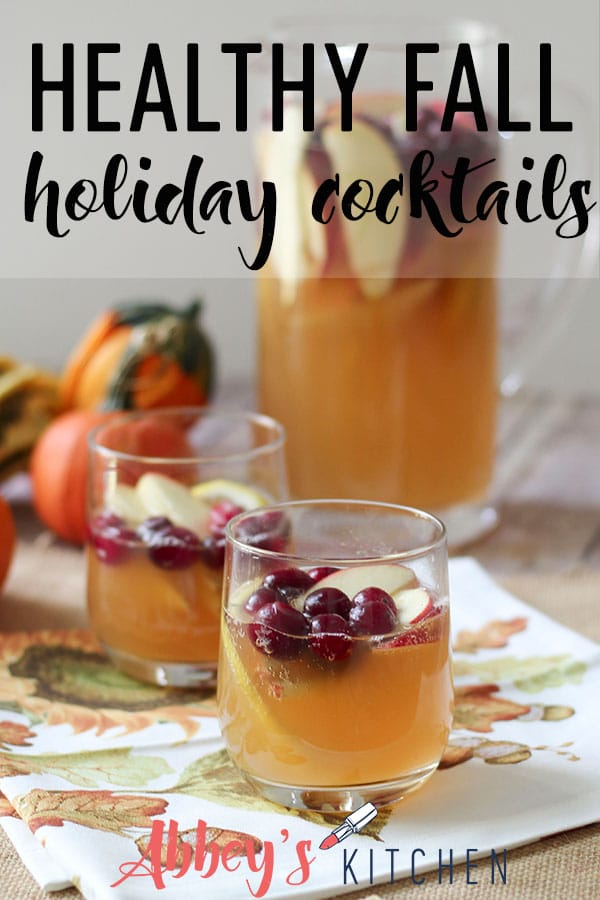 Updated on April 30th, 2020