This caramel apple raw vegan cheesecake is gluten free and made with no refined sugar. Instead, it features a combination of cashews and dates with a date caramel apple topping. Trust me, you won't even care that it's vegan.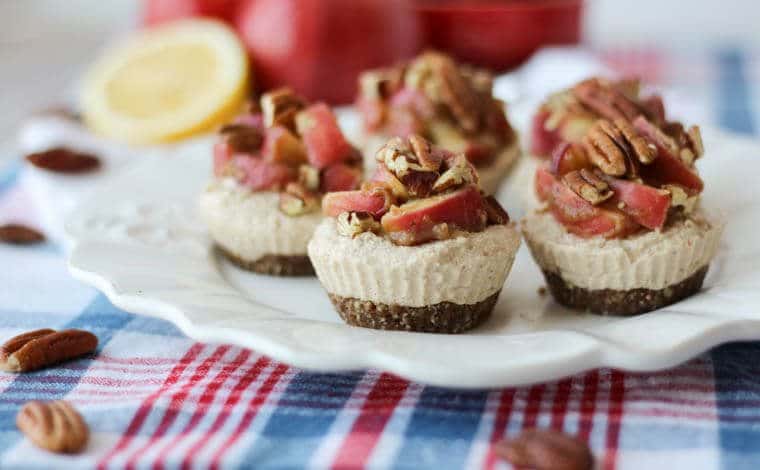 You all know I'm no vegan, and I don't like when "health halos" (like gluten free or vegan) cloud our understanding of what's healthy. But when you can make cheesecake out of nuts, dates, and oats without anything processed involved, I am totally on board. Introducing my caramel apple raw vegan cheesecake- get ready to have your mind blown.

How to Make Raw Vegan Cheesecake
OK so I was skeptical too. No cream cheese? THAT'S WHAT LIFE IS ABOUT. But seriously, the combination of creamy cashews and soy milk with sweet dates and tangy lemon juice in this raw vegan cheesecake actually does a pretty good job mimicking the flavour. It's also totally natural, packed with fibre, protein and healthy fats and delicious in its own right.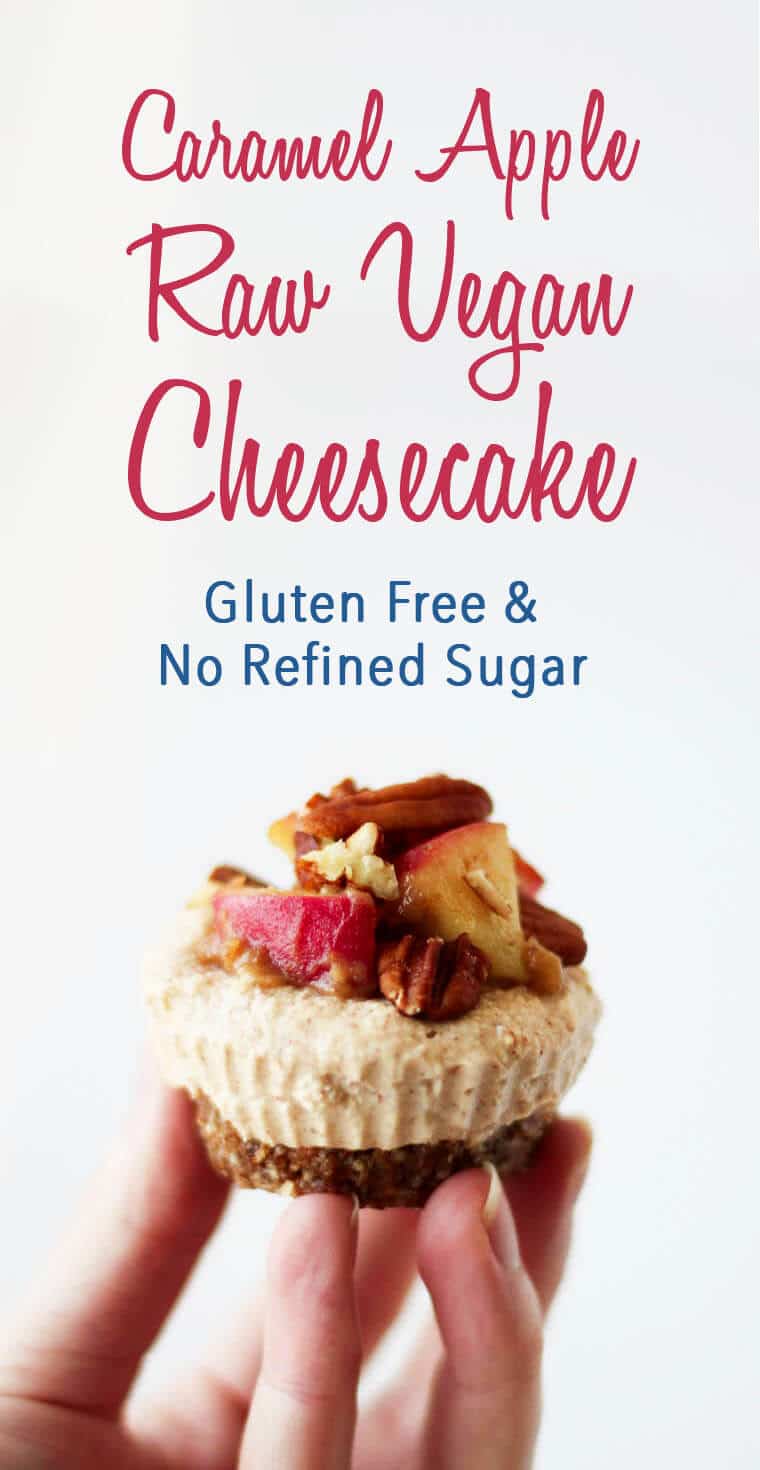 I used Minimalist Baker's basic recipe as a guide and experimented from there. The key to making raw vegan cheesecake is to soak your cashews overnight so they get soft and easy to puree. This is also a totally no-bake dessert- just pop it in the freezer and Bob's your uncle! (that's a lie- I don't know any Bobs).
How to Make a Date Caramel Apple Topping
This is my new GENIUS invention that works wonders on this raw vegan cheesecake but also just for LIFE IN GENERAL. Date caramel. Okay, so I'm not the first to think of it, but it's incredibly versatile and unbelievably delicious smeared on raw apples or put on ice cream. OMG it's really good.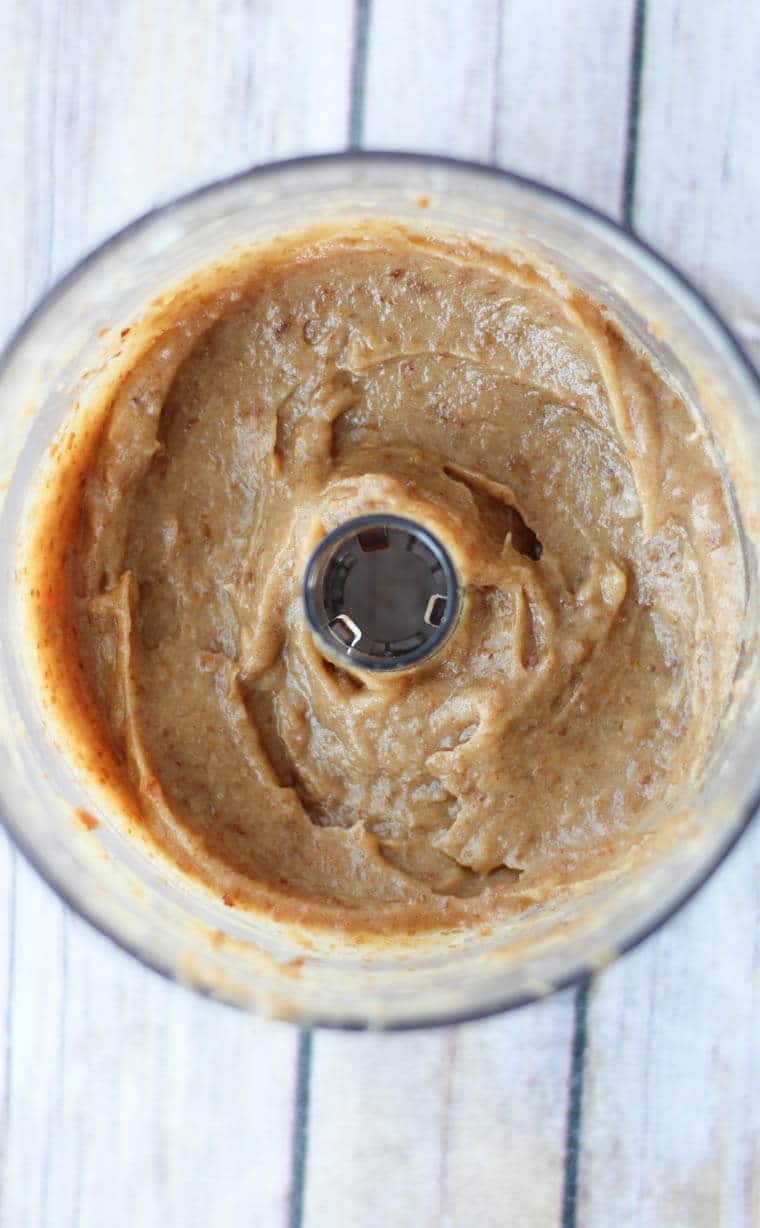 Have you tried making this caramel apple raw vegan cheesecake?
What flavour of cheesecake should I lighten up next?
Leave me a comment below with your go-to flavours and I'll get to work in the kitchen!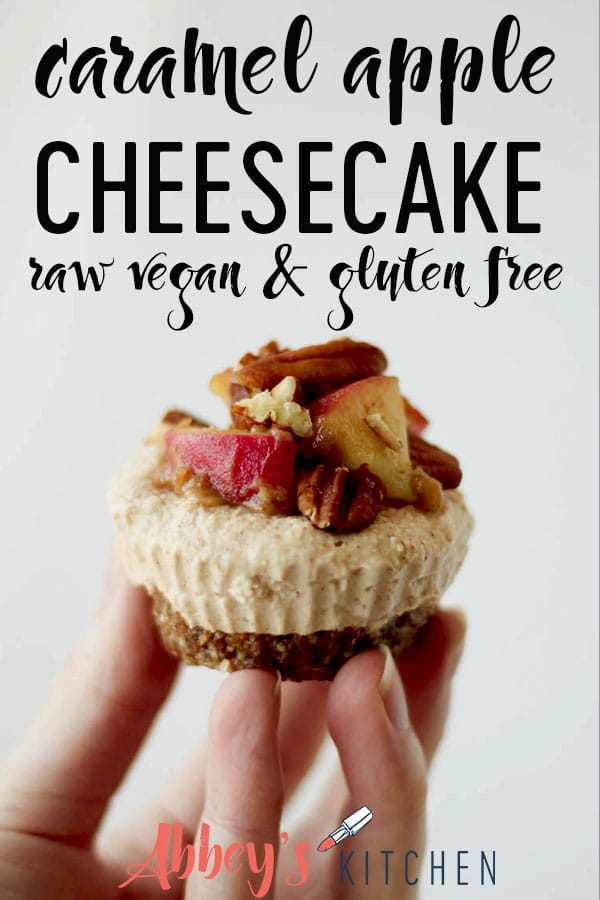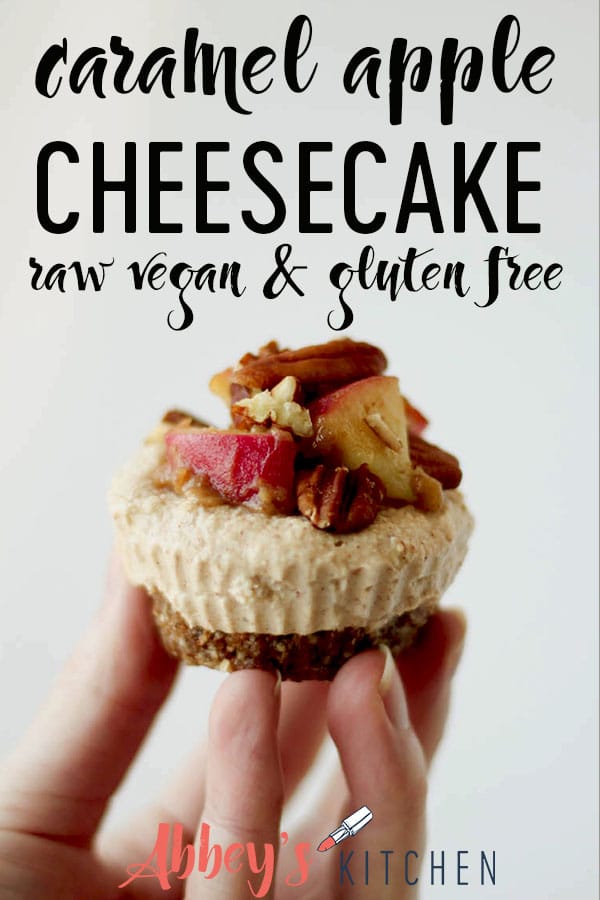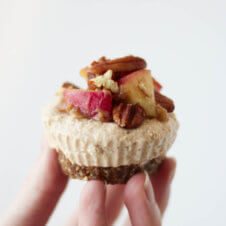 Caramel Apple Raw Vegan Cheesecake | Gluten Free & No Refined Sugar
This caramel apple raw vegan cheesecake is made with a combination of cashews and dates with a date caramel apple topping.
Print
Pin
Rate
Instructions
In a food processor, puree the dates, pecans, oats, cinnamon and salt until it forms a sticky crust-like consistency. Press about 2 tablespoons into the bottoms of 12 silicon cupcake liners, transfer to the freezer for an hour.

Meanwhile, puree the cashews and dates until well pureed, then add in the soy milk, lemon juice, oil, vanilla and cinnamon. Puree until very smooth.

Add the mixture to the frozen crust mixture, and freeze for 4-6 hours.

Right before serving, puree the dates in the food processor until gummy, then add in the salt, lemon juice, soy milk and vanilla. Puree until it reaches a very thick caramel-like consistency.

In a bowl, toss the apples with the caramel until well coated.

Carefully remove the cheesecakes, top with a spoonful of the apple caramel and pecans and eat with a fork immediately.
Nutrition
Updated on October 26th, 2020