If you love avocados as much as we do, you're going to love this round up of healthy avocado toast recipes. Whether you're looking for gluten free, vegan, paleo or just plain delicious, I've compiled the 10 best recipes on the web!
I would like to thank the genius that came up with avocado toast, and I would also like to thank the internet for loving it so much. A quick Google search yields 16 million pages for avocado toast. And if it's not on your plate like RIGHT NOW, it's probably on one of your social media feeds. And are you really surprised? It's a fast, delicious snack that feels simultaneously healthy, yet delish. Plus, the combination of healthy fats from the avocado and carbohydrates + fiber from the toast will easily hold you until your next meal!
Healthy Avocado Toast Recipes
In its simplest version, avocado toast is just mashed avocado on a thick slice of bread. Maybe a little of oil drizzled on top, maybe a sprinkle of salt. But ultimately, we're talking about college dorm-room style food made sexy. And while simple is always a delight, there are multiple ways to make your healthy avocado toast. We've searched the web for the best healthy avocado toast recipes, and here's a roundup of our favourites! Smash away!
Whip up my High Protein Avocado Toast for a sweet and savoury breakfast, and perfect post- workout snack. I have healthy fats from the avocado, fibre from the bread AND some protein from white beans. Top it off with the sweetness from the caramelized roasted tomatoes, sliced garlic and a touch of fleur de sel, this baby will rock your world.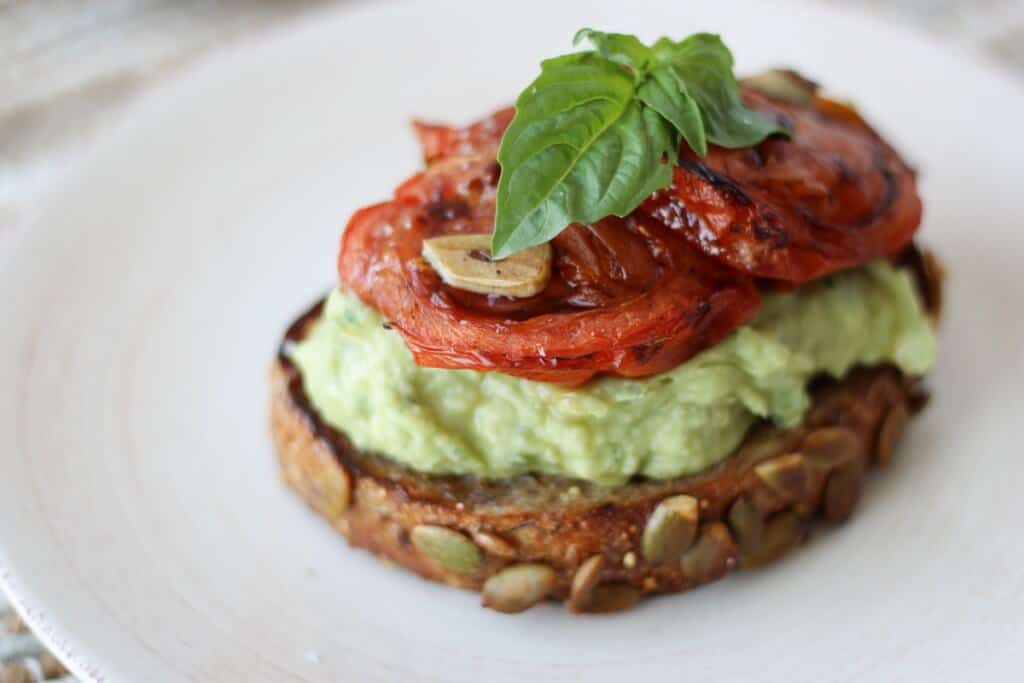 Avocado and Feta Toast with Pomegranate Relish- WholeBiteBlog
We think the saltiness of feta cheese with creamy avocado is a perfect combination! And look at the beautiful red pop of colour from the pomegranate! Yes, please!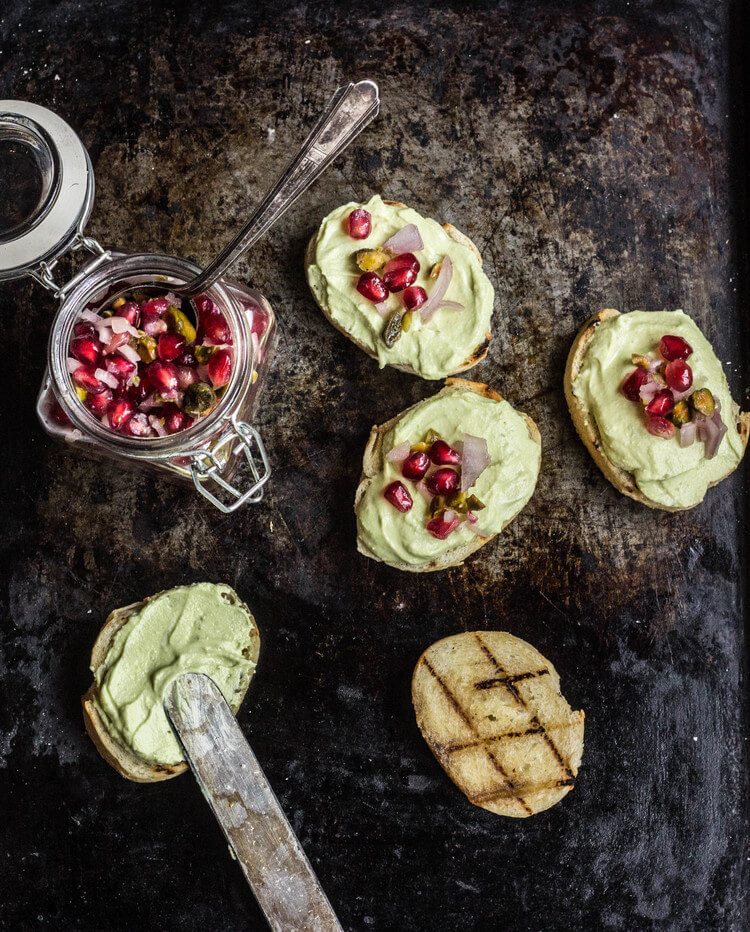 Spirulina is high in antioxidants, enzymes, vitamins, minerals and is a source of plant-based protein. If you haven't given this 'superfood' a go, adding it to your healthy avocado toast recipe is a great place to start.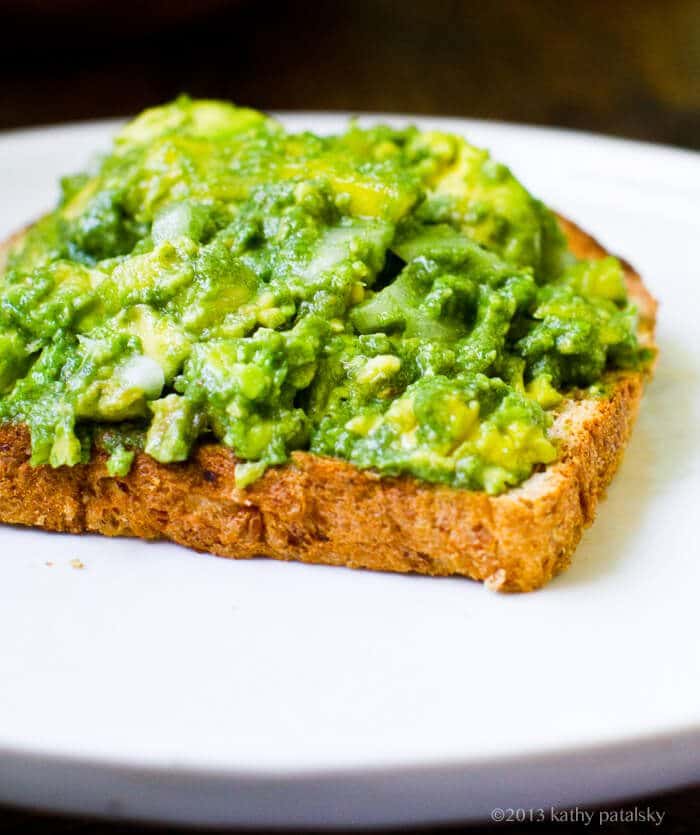 This toast pairing already has us dreaming of our next tropical get away! The sweetness of mango pairs perfectly with buttery avocado, and a touch of radicchio adds the perfect amount of bitterness to give an all-around perfect bite.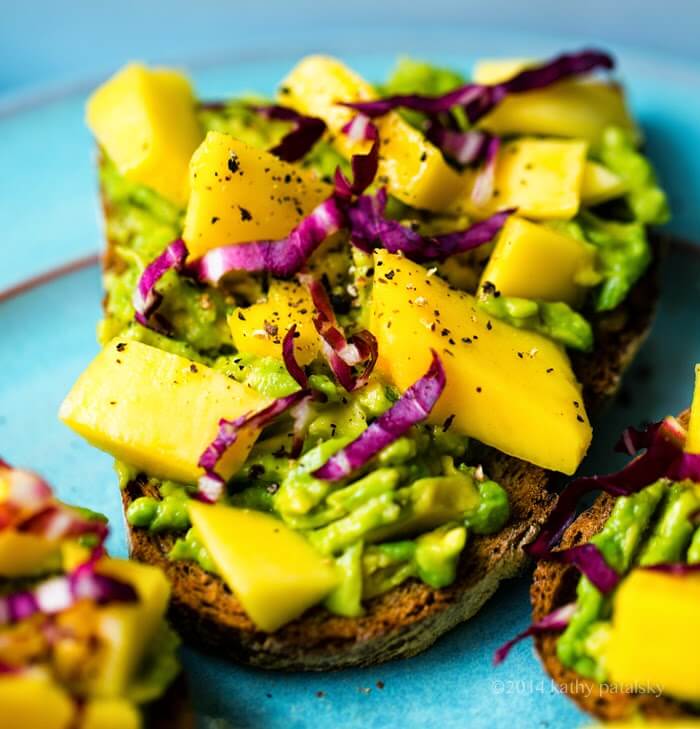 This wholesome Asian take on Avocado toast looks so delicious! The umami-rich and nutty flavours of sesame goes perfectly with delicate microgreens and creamy avocado.
This is one of those healthy avocado toast recipes that everyone will love. Now is a great time to grab a handful of heirloom tomatoes from your farmer's market, pack them high onto your avocado toast and drizzle them with some sweet and tangy balsamic. Oh God, we are salivating.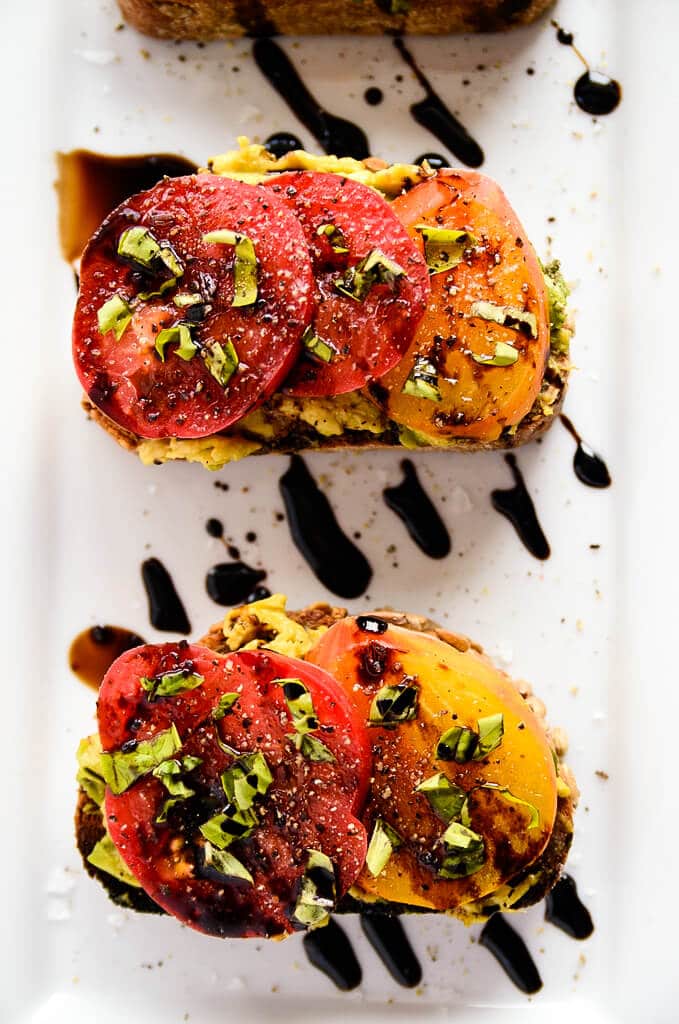 Avocado Toast with Smashed Chickpeas and Pepper Relish-Chili Pepper Madness
This open face sandwich came just in time for the UN's International Year of Pulses. We probably all have a can of chickpeas sitting in our pantry, so here's a great way to use them!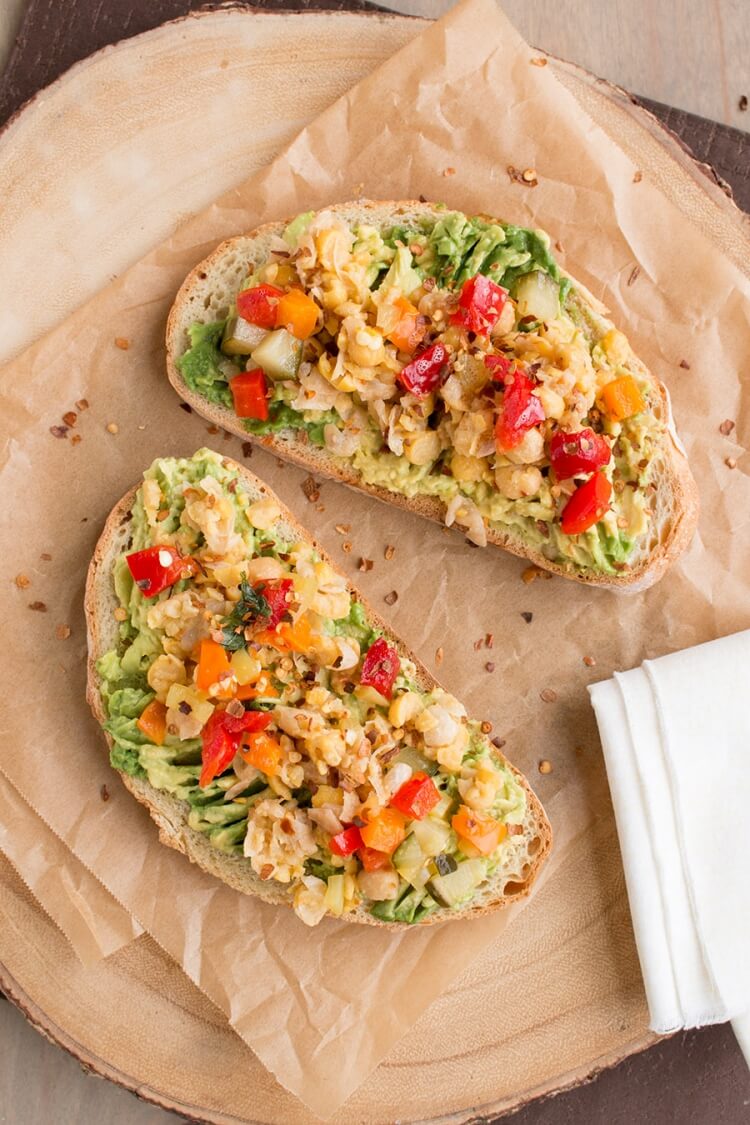 Caprese Avocado Breakfast Toast -Life's Ambrosia
The milky flavour of fresh mozzarella combined with runny yolk, ripe avocado, fresh tomatoes and basil will surely get any night owl out of bed.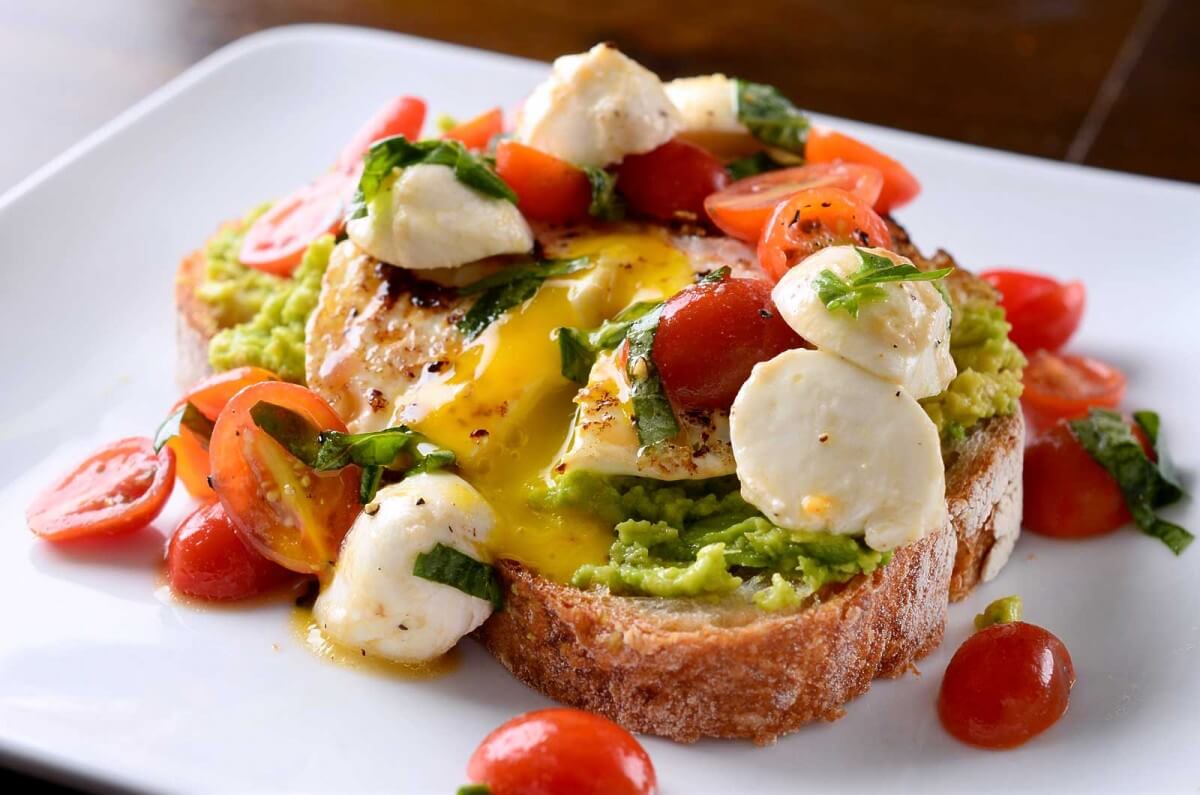 Perfect Avocado Toast -Annie Reeves
This is the classic, but my goodness is it ever good.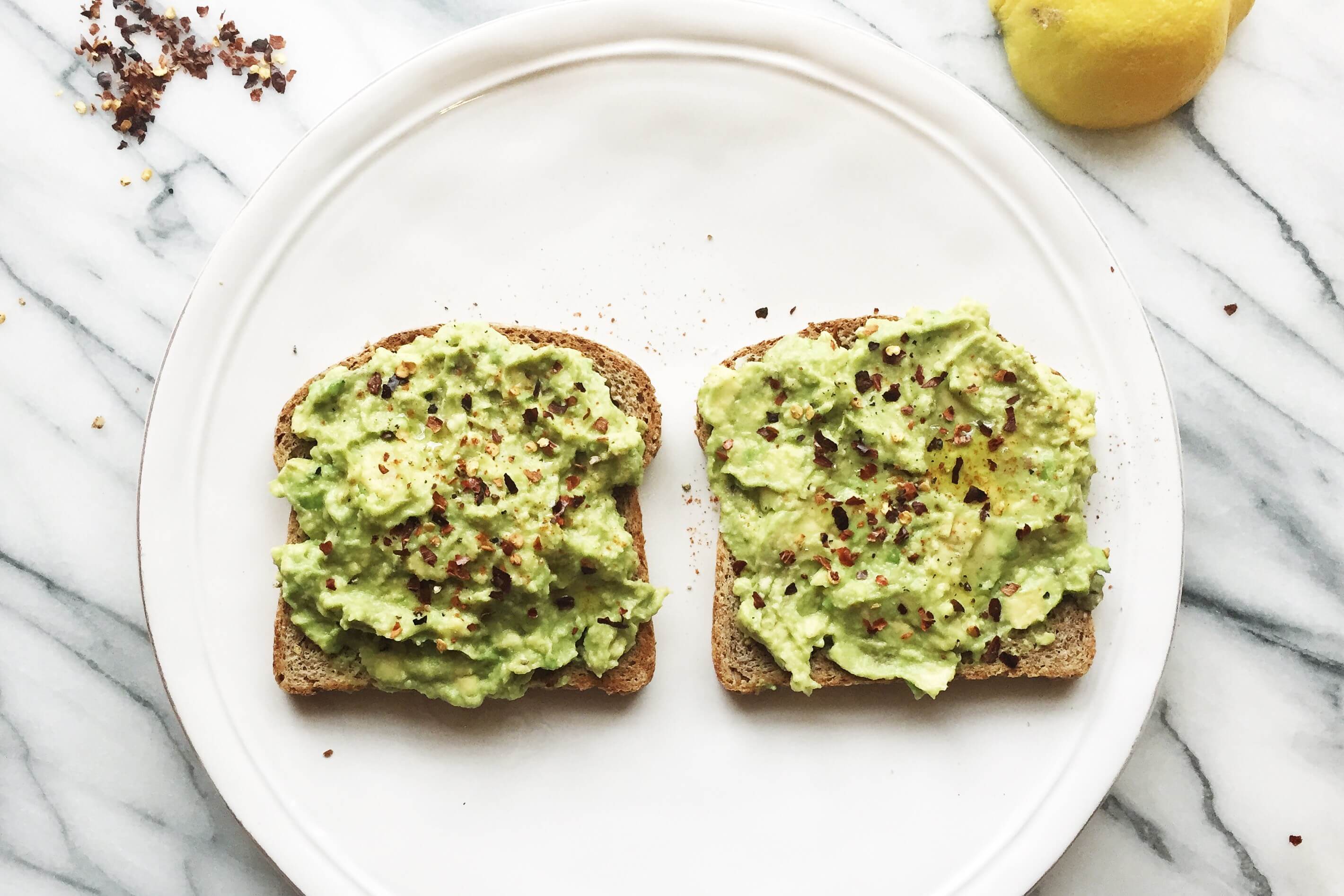 The creaminess of this aromatic cashew cream takes just 5 minutes to whip up and will breath new life into your favourite healthy avocado toast recipes.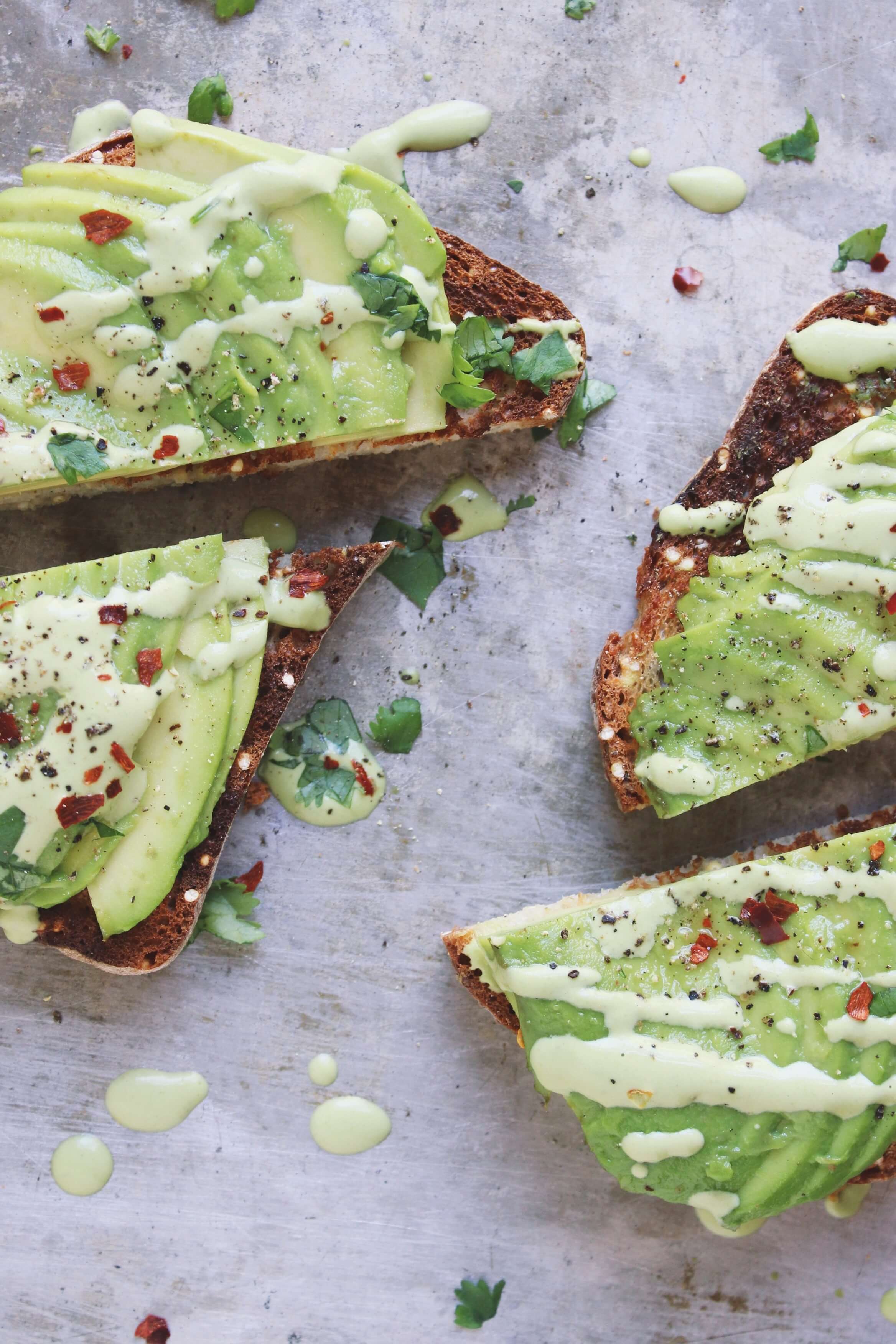 What are some of your favourite healthy avocado toast recipes?
Which one of these bad boys are you going to try first?
Leave me a comment below with your favourite avocado toast combinations!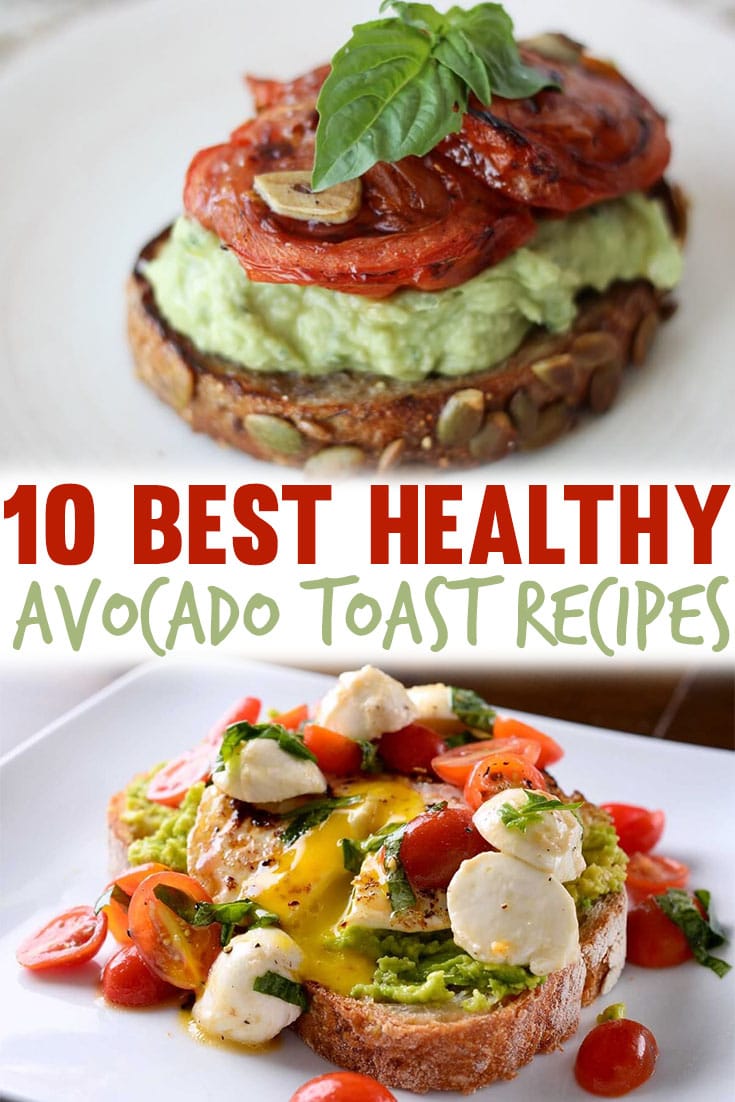 Contribution by RD2B Alexis Silver
Updated on October 4th, 2021