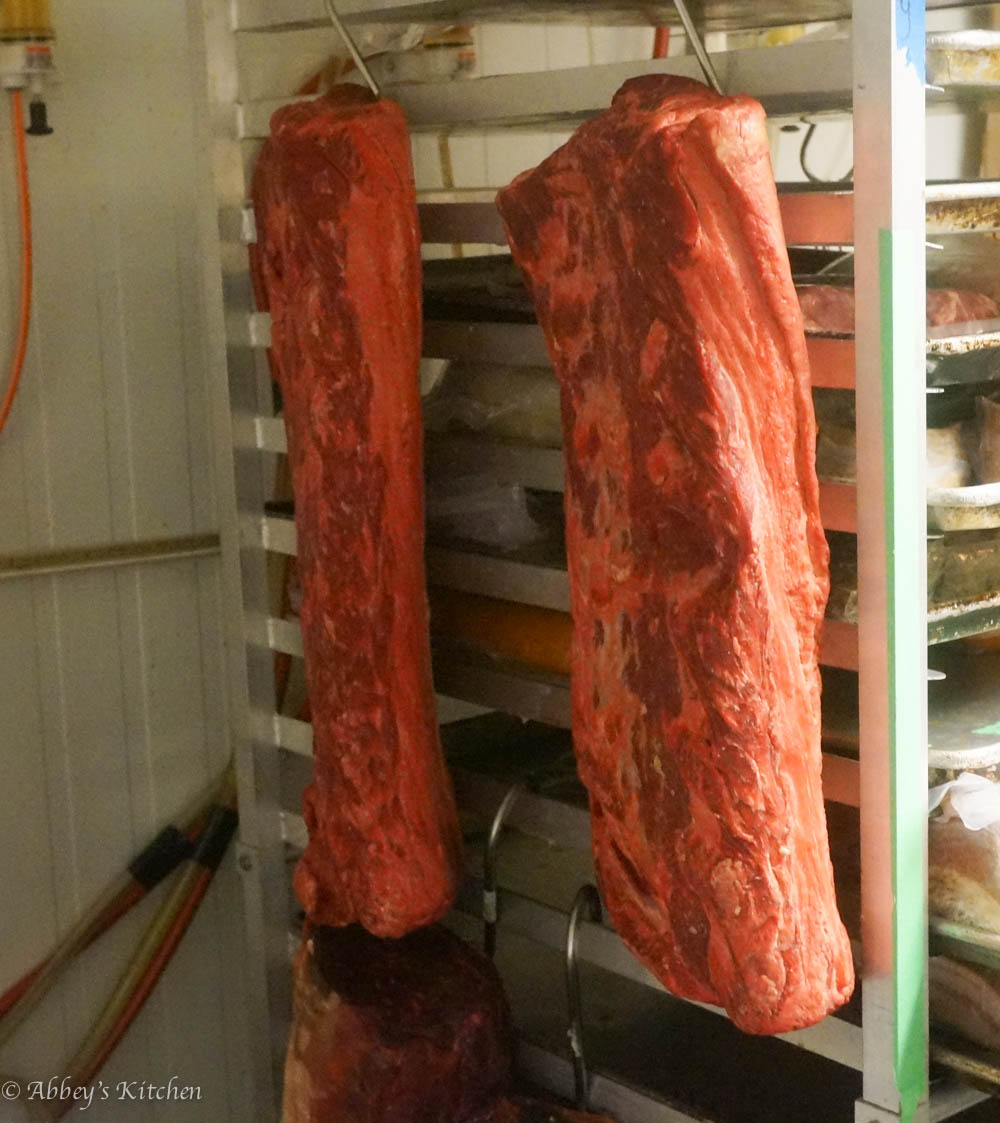 Steaks before they're cut up for scraps
After a really tasty first visit to The Saint Tavern back in 2012, I reached out to Executive Chef Jesse Vallins to invite him to Battle Pickle of Abbey's Kitchen Stadium. Jesse killed it with his Heirloom Carrot and Dill Soup with Crispy Cheddar and Dill Pickle Brown Butter, and his Spicy Pickle Brine Braised Bacon Sandwich with Russian Dressing. Obviously I had been itching to try more.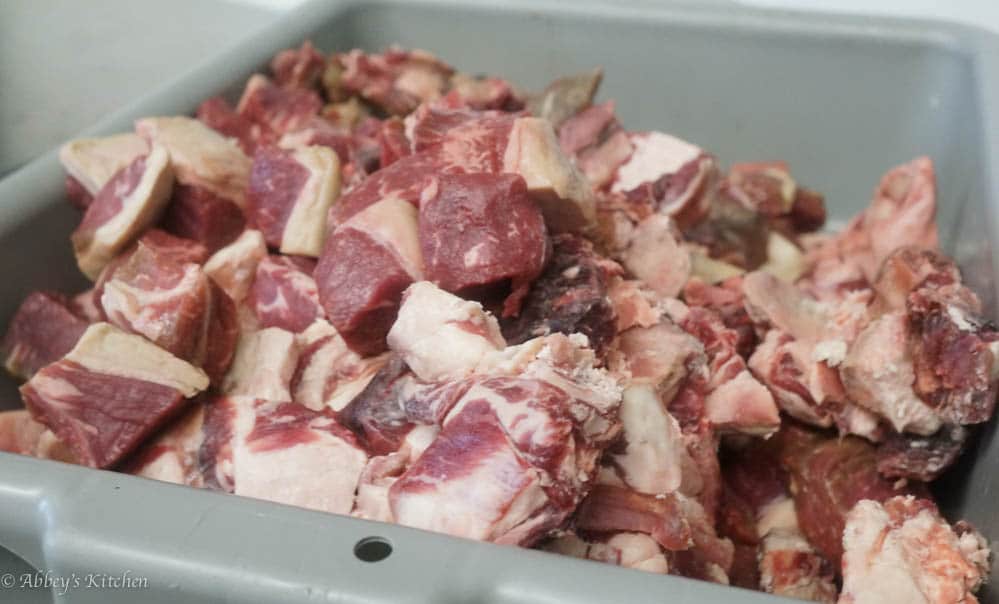 Unfortunately, as you all know, I tend to "spread myself thin" when it comes to restaurant dining, so I wasn't able to get myself back until Mother's Day this year. Actually, it was funny because after a long hiatus, I found myself at the restaurant twice that week- the Sunday brunch, and then for drinks and pierogies the following Friday night.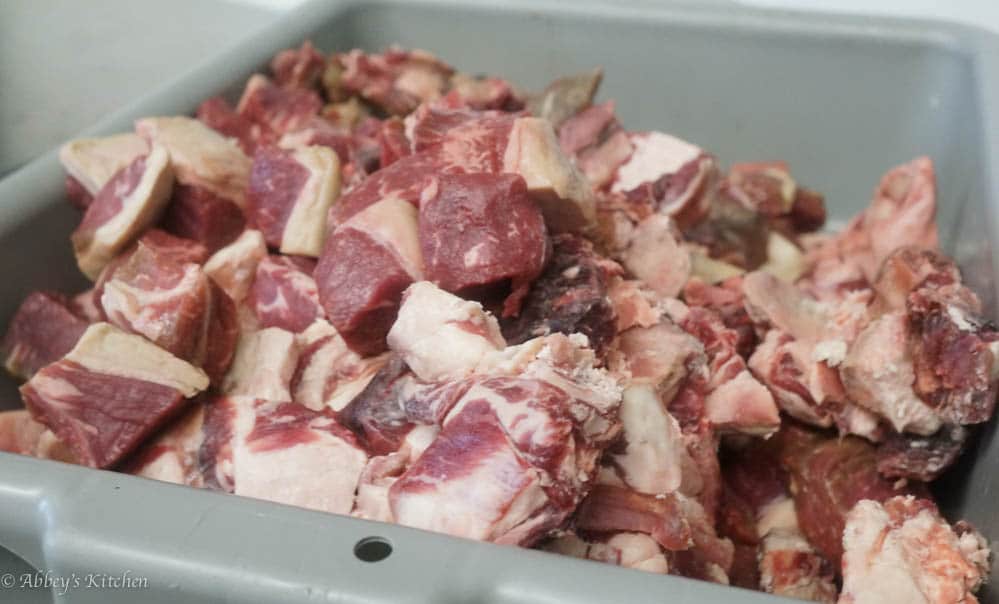 the Scraps
Well, while at my Brunch visit, Jesse slipped me some Verscht which usually only appears at dinner and at the bar. Wow, that stuff was crazy good. Even my mom- a total non-foodie- let out an excited squeal, "I can't believe how much flavour something so simple can have!" Oh yes, ma, that's the beauty of good food. So naturally, I messaged Jesse days later asking if perhaps he could show me the ropes on making this dish and thankfully, he happily obliged.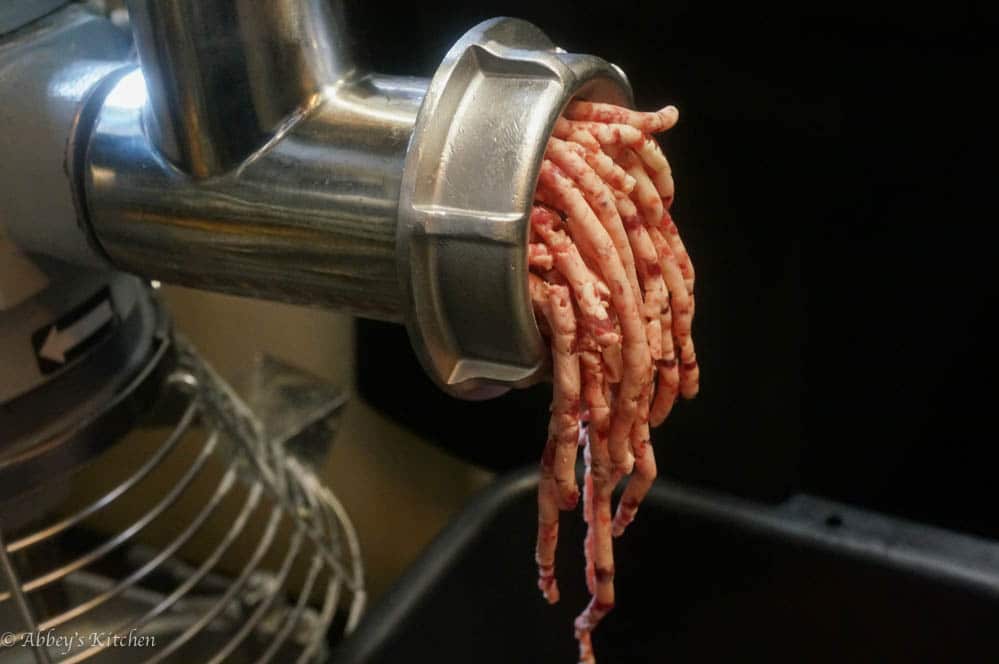 Meat coming out of the grinder
Quick Facts about The Saint:
-The Saint opened up in Spring 2012 after a supposed 3-year licensing battle. Believe me, it was well worth the wait.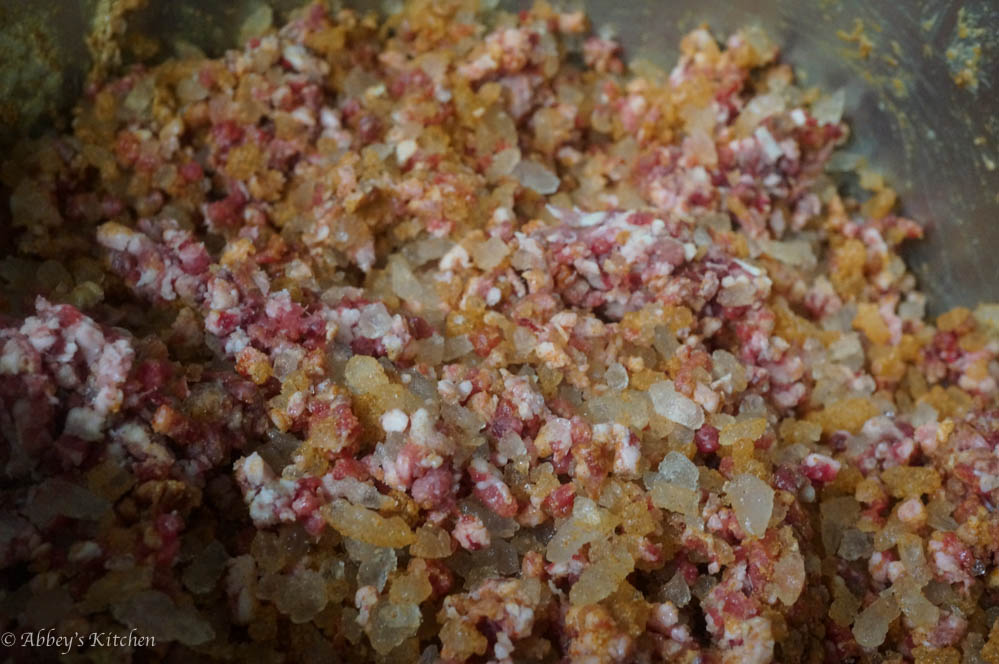 Pre-mixed meat
-The menu is upscale comfort fare with a strong meat focus, appropriate for it's tavern meets bistro like setting. Imagine Fried Chicken with Mac n' Cheese, Braised Pork Collar with Rutabaga, and a Mixed Grill with four different types of meat. Their cocktails are creative yet approachable, and very well made, and both their bar snack and brunch menus are among some of the best in the city.
whip it up
Quick Facts about Jesse:
-Jesse came into his destiny as a chef when he was a teen, as he started to realize he would keep falling asleep and walking up thinking about food. "There was no question about it after that."
-Like me, Jesse didn't have a strong mother or grandmother role model in the kitchen. But rather, his main inspiration came from some of the big names in the industry like Thomas Keller, Heston Blumenthal and Grant Achatz, as well as "anyone passionate about what they do, food industry or not. I don't really read cookbooks, or food magazines anymore, and I haven't watched the Food Network in years. I find more creative inspiration in a Tom Waits song." I totally get that.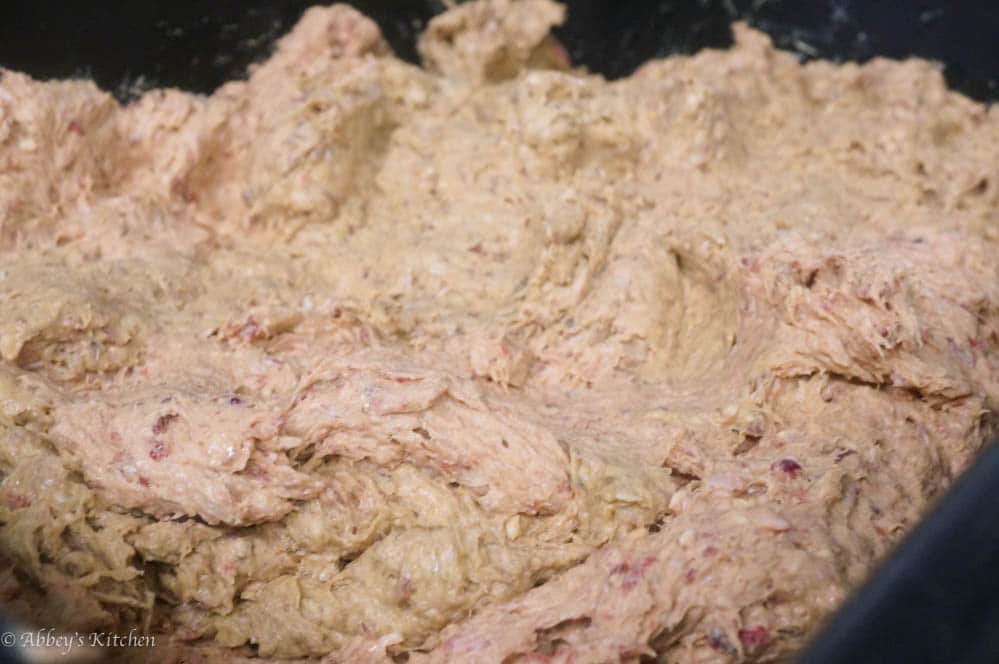 Ready to go
-While he may not have had a strong culinary gatekeeper in the home while he was growing up, there's no denying the power of nostalgia when it comes to food. Jesse describes his earliest childhood food memory as being a three year old boy waking up in his grandmother's house to the sweet smell of succulent bacon. Best-memory-ever.
-Jesse describes himself as a bit of a mixed bag in terms of heritage- there's British, some East Coast Canadian, as well as some Polish and Russian going on. With sausage making such a huge part of Eastern European heritage, it's no wonder he's a bit of an expert on the stuff. In fact, he is the two year sausage king in Sausage League showdown, and his product certainly shows why.
Put it into the casings
-He describes his culinary style as "white people" food but with more creativity and more effort than the average person would put in at home.
-Jesse has a solid list of favourite restaurants around the city, that range from old school faves to trending joints. He's been going to the Patrician Grill for a three egg breakfast a few times a week since the late 90s, and he tells me, "I never get sick of it." Other favourites include Barberian's, Lai Wah Heen, Richmond Station, The Grove, Buca, Caplansky's, New sky, Bar Buca and Rose and Sons.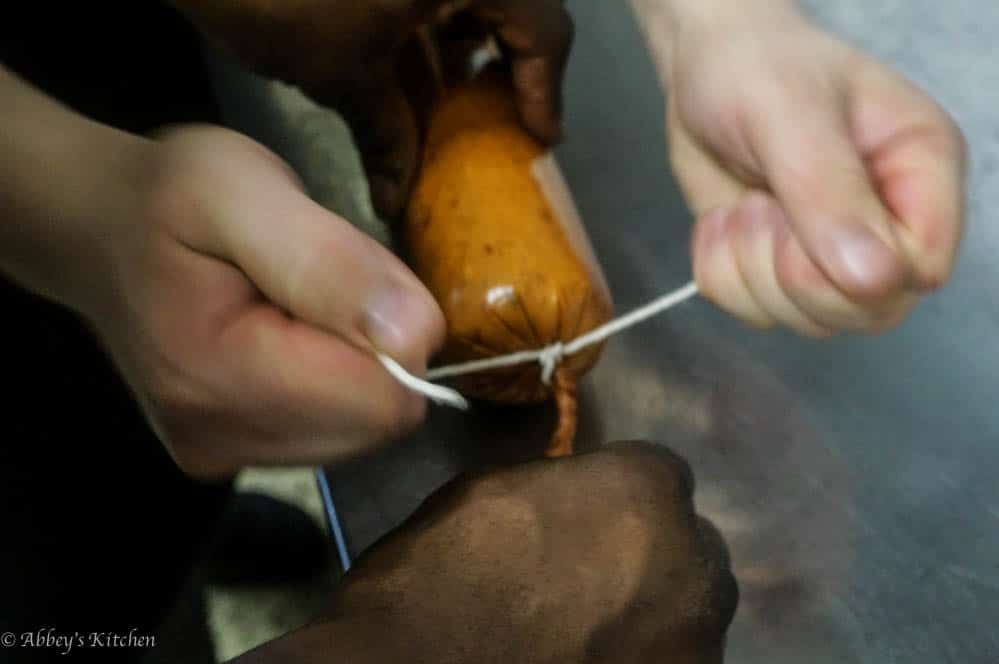 Tie it tight!
-When asked about his most memorable meal abroad, Jesse admits "it might sound cliché, but without a second hesitation it's Per Se in NYC. Everything- the food and the pairings were amazing and the service was professional but so warm and friendly at the same time. I've never had another meal where all those elements came together like they did at Per Se."
-At home, Jesse likes to keep things pretty simple and employ his BBQ all year round with whole chickens, grilled meats and even turkey at Thanksgiving.
-Okay, super confession time. Jesse and I share a dark secret obsession, and that is a deep love for Swiss Chalet's dipping sauce. Jesse loves the stuff so much, he serves his own version in the restaurant with a Whole Roast Chicken for $49. Amazing.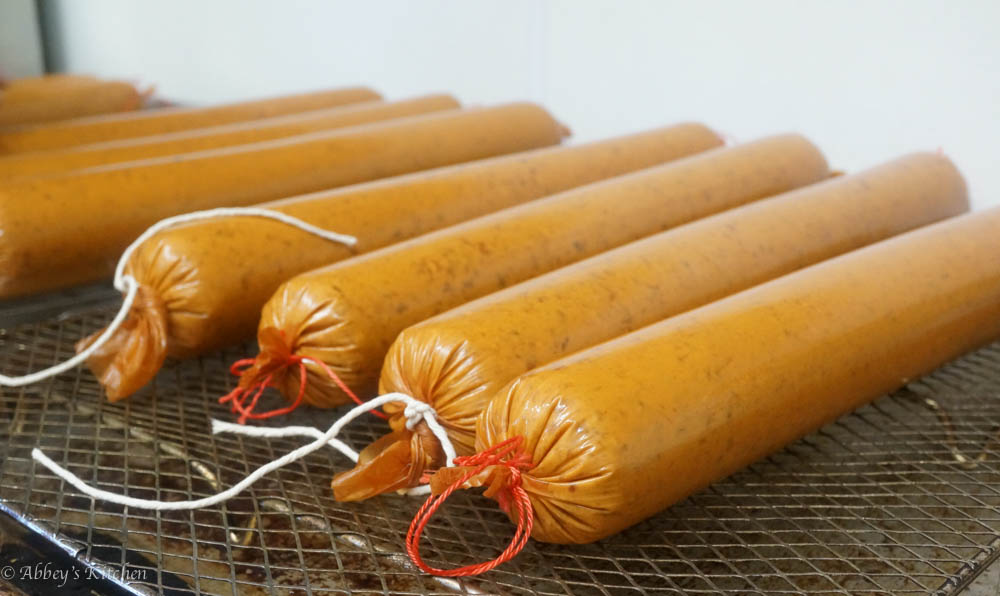 Quick Tips on the Recipe:
-So what is Verscht? Essentially it's a beef salami that's usually sliced thick and pan fried or grilled. I've seen it a lot on seder tables for Shabbat supper since it's a crowd-pleasing, easy to prepare meat that is obviously pork-free.
-Jesse came up with this recipe out of a need to utilize the accumulating beef scraps from the striploin, sirloin and ribeye steaks they regularly serve at the restaurant.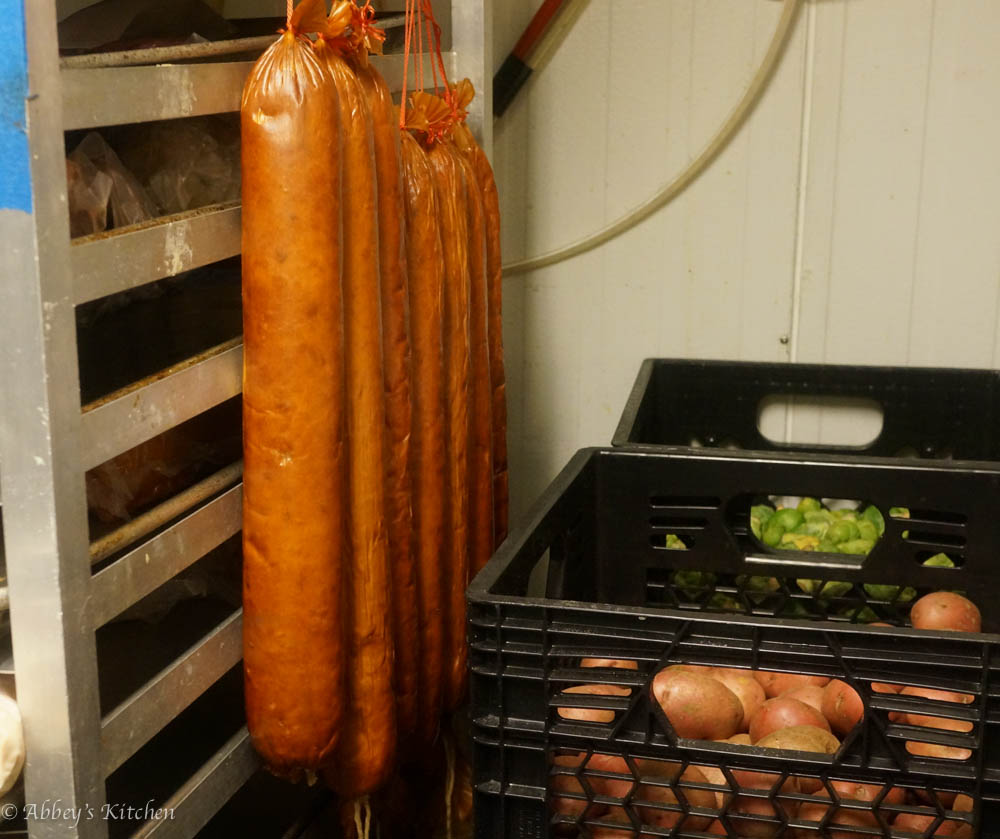 You can hang it for a few days, if you want before smoking it
-The resulting mixture ends up being about 40-45% fat. To put that in perspective, most sausage is about 30-35% fat, and commercial hot dogs can be upwards of 50-55%.
-Verscht is an emulsified sausage much like hot dogs, mortadella, bologna and pate. It requires that cold shaved ice be added to the ground meat to help extract the water soluble proteins in the meat (myosin and actin) which contribute to a more well bound sausage with a stronger emulsion. The addition of ice also does double duty by keeping the temperature of the ground meat down, which is imperative as warm meat doesn't stay emulsified well.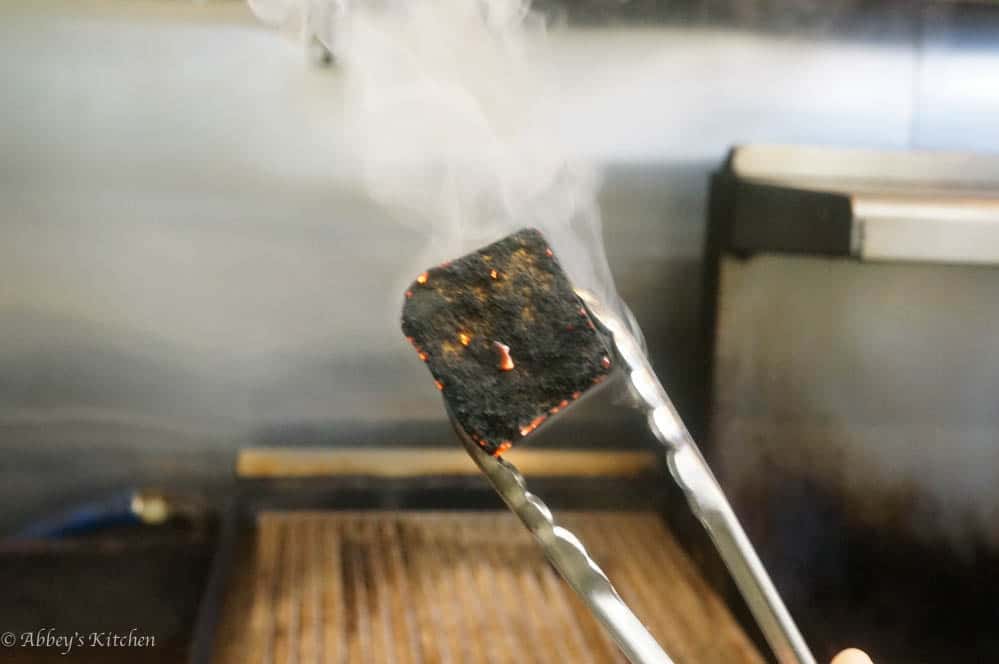 Japanese Compressed Smoking Block
-Jesse's recipe calls for a selection of spices like spanish paprika, nutmeg, cayenne, garlic powder and mustard but you can play these up just a bit. For instance, Jesse suggests you can probably do without the nutmeg or paprika if you'd like, but he insists you use a subtle white pepper instead of the more pronounced flavour of black. Black pepper, while nice for regular seasoning, would overpower all of the other spices within the meat.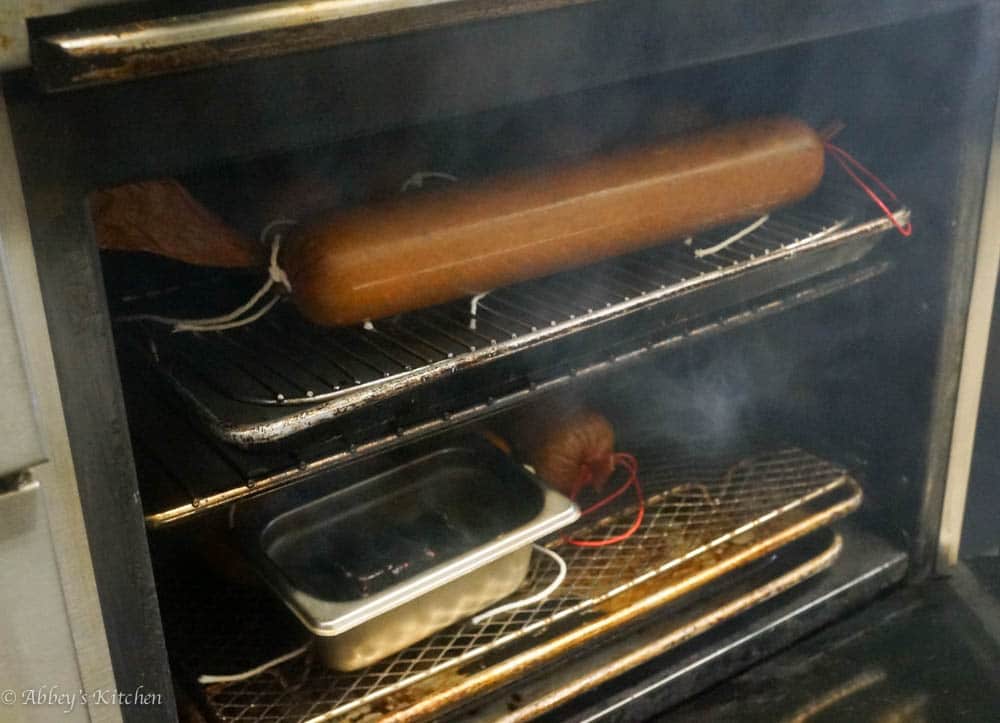 smoke it!
-When you are processing the meat in the food processor, listen for the sound of the ice sloshing around to disappear. That's how you know you're mixture is done.
-If making this at home, and you want to skip the meat grinding step (because most of us don't have kilos and kilos of striploins hanging around our house), just ask the butcher for some ground meat that's about 40-45% fat. They'll be happy to help out.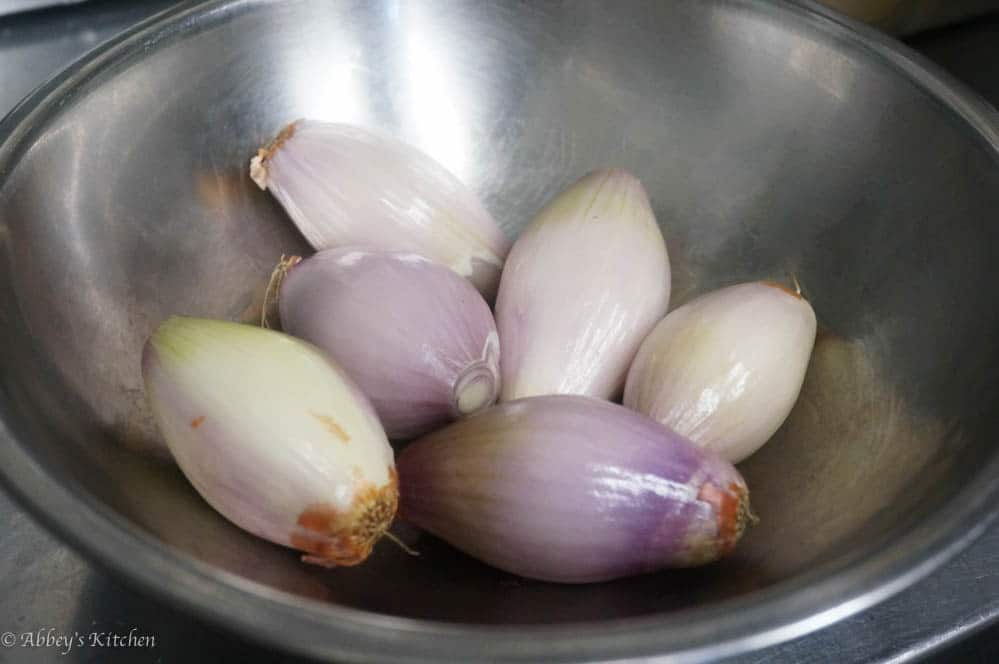 -The casings Jesse uses are synthetic and quite porous so that when the sausages are hung and smoked, some of the moisture can escape, leaving room for a far more concentrated beefy flavour.
-Jesse buys his salami casings online, but he's pretty confident you can pick them up in any Eastern European grocery store. His favourite is Starsky's in Missisauga as he tells me, "I skip through the aisles while I'm there." Noted!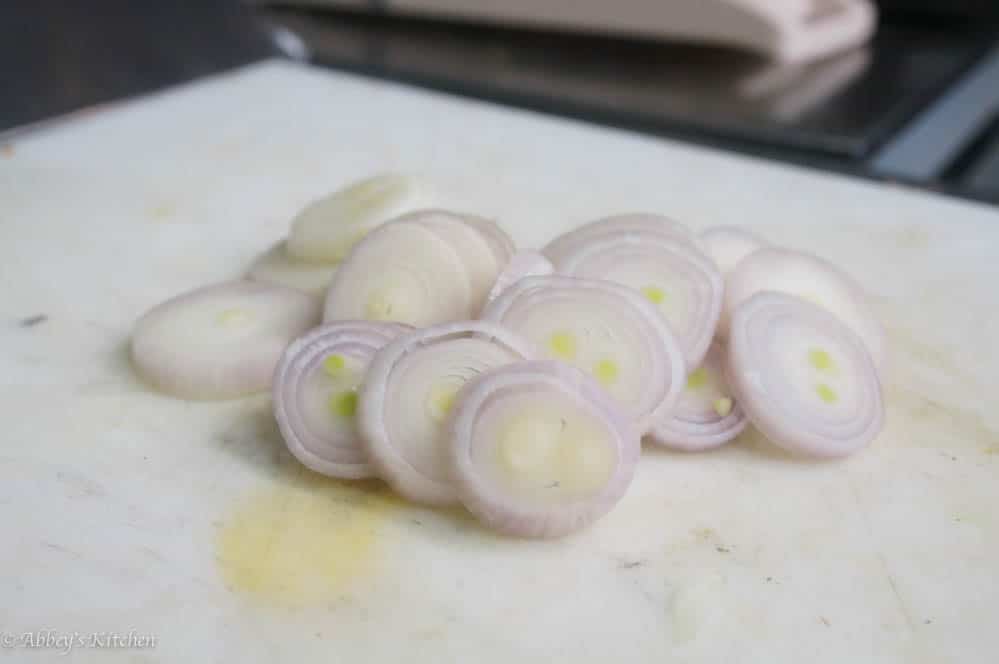 -While Jesse likes to hang his sausages in the fridge for at least a few days (and up to a week) to concentrate all of those flavours, if you don't have a walk in fridge, you can skip right to the smoking part.
-And don't worry- you don't need a smoker for this either. Jesse showed me this really cool Japanese Compressed Smoking Block he got from the Asian market that you simply light on fire, throw on top of a little container of Cherry Wood and pop in the oven with your sausages to build flavour. You wouldn't want to use something like this for low and slow BBQ like brisket or pulled pork, but it's perfect for a 2 hour sausage cook time.
-As for the pickled shallots, this is really as easy as slicing up a few little onions, covering them with white wine vinegar, throwing in a chunk of purple beets for colour, and letting them sit in a vacuum sealed pack over night. Don't want pink veg on your plate? Just leave the beets out!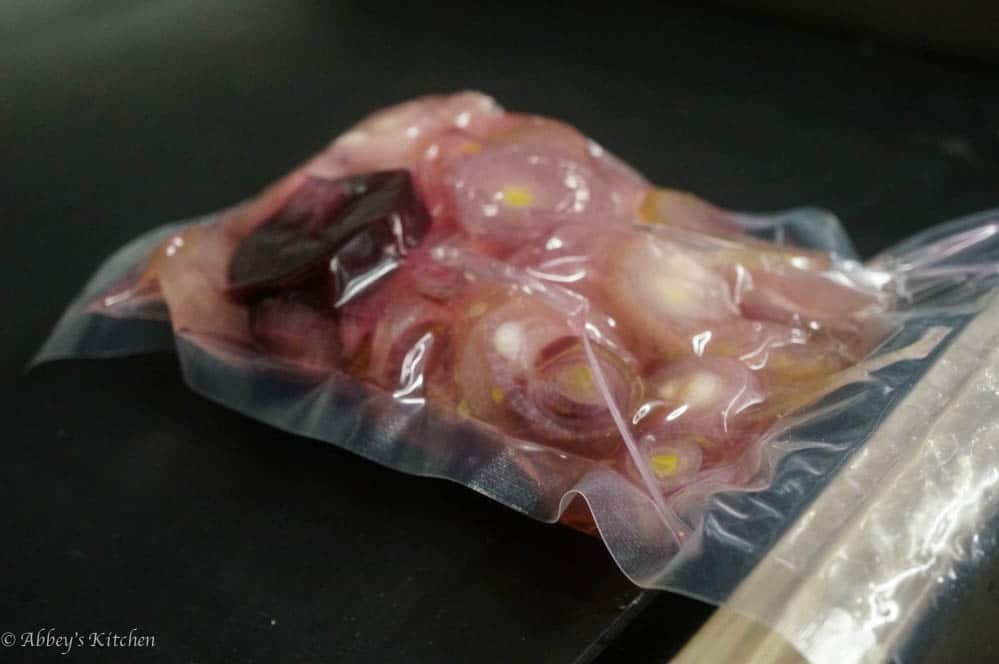 -So how can this delicious verscht be enjoyed? In the restaurant, Jesse slices it up, throws it on the grill and garnishes with mustard and the pickled shallots but there is so many uses for this meaty gold. You can of course throw it on a sandwich, glaze it in a sweet and tangy sauce, or throw the scraps into a casserole of baked beans. Yum!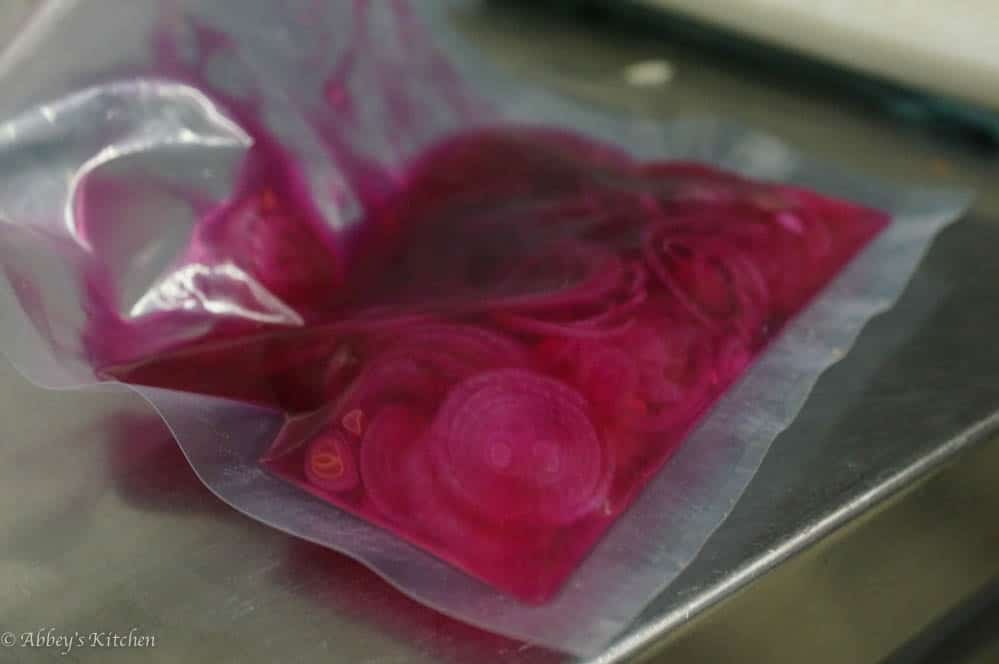 Thank you Jesse Vallins at The Saint Tavern, for sharing this delicious recipe. For more information about the restaurant, check out their website and twitter for the latest scoop.
Grilled Beef Salami (Verscht) with Pickled Shallots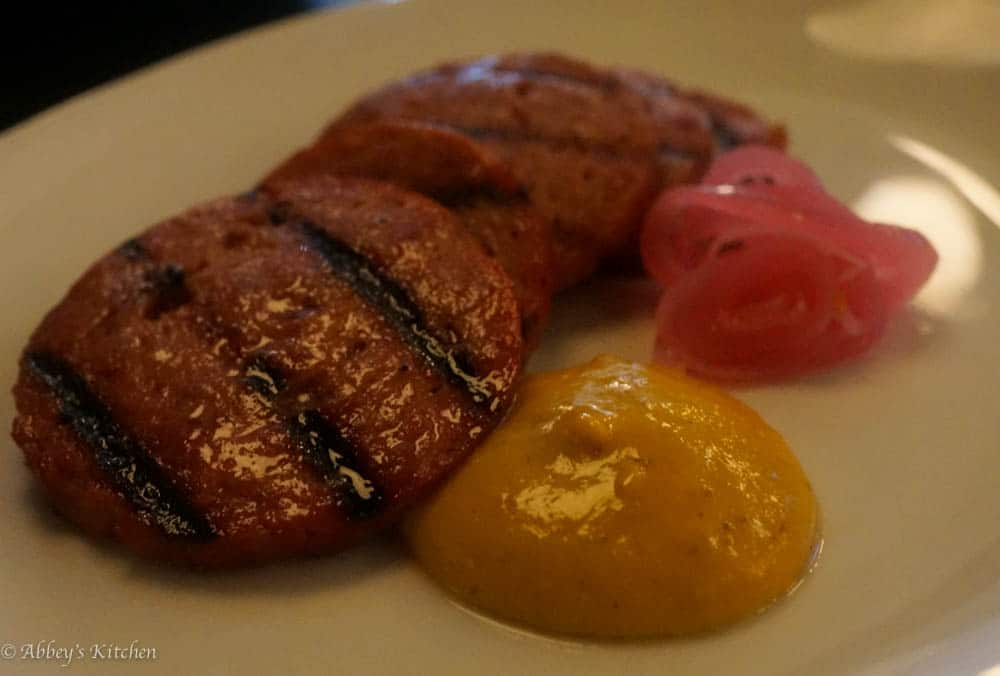 Updated on October 23rd, 2020