In this tell all, I discuss postpartum anxiety and how becoming a mom actually surprisingly reduced my anxiety and stress!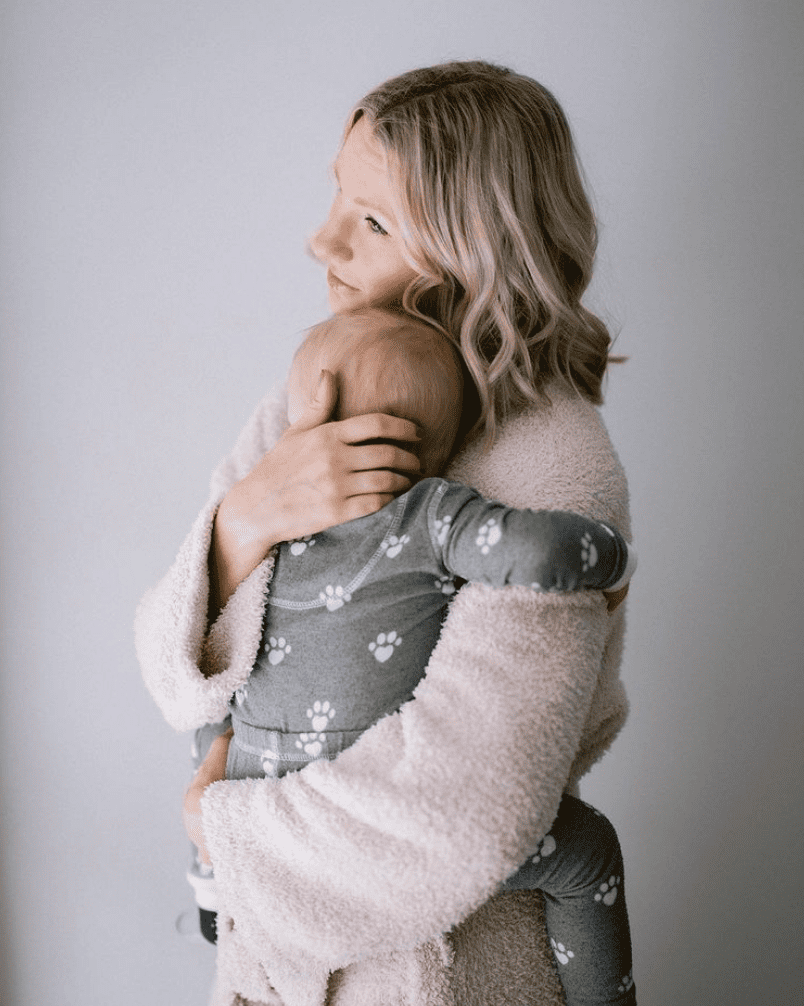 I recently wrote about my experience taking anti-anxiety medication during pregnancy in a world that doesn't prioritize mother's mental health. That post actually was born when I started to write this post, and I felt I had to take it back a few steps to give you some context.
Well, now that you know that I've struggled my whole life with anxiety – which at times in my life has been debilitating – you might be wondering how I fared with postpartum anxiety and stress. I mean, of all the experiences I've had in my life that have made me anxious – school, work, pregnancy, marriage, food (read about it here: orthorexia) – parenthood is arguably the most legitimately stressful one. Becoming and being a mom means a complete shift in identity, priority, and routine – all of which are particularly anxiety promoting for this Type A girl.
Becoming a mom is also is a hell of a lot of responsibility. I mean, I'm responsible for another human being's life. Every choice I make seemingly has implications for who my son is going to grow up to be – or even if they grow up (aka. survive!) at all. Eek, let's not think about that.
Anticipating Postpartum Anxiety and Stress During Pregnancy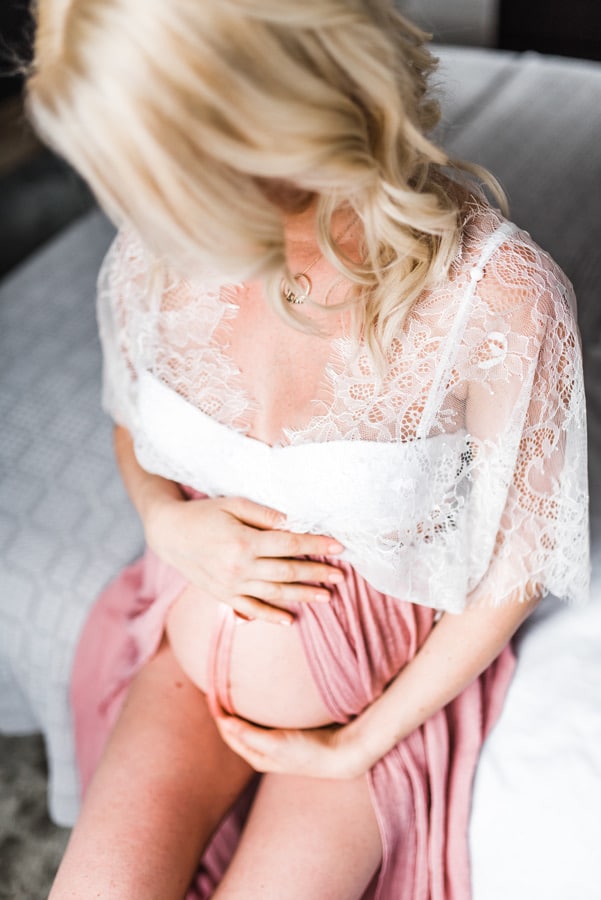 During pregnancy, I had a lot of anxiety about all of these changes that come with motherhood. I also had anxiety about just the thought of having postpartum anxiety, stress and depression. I worried that with my mental health history, I was a prime candidate for some serious struggles ahead that would cloud my ability to enjoy motherhood and successfully co-parent with my husband. I hear these same worries from fellow mommas-to-be every day, even those who have had no prior issues with anxiety themselves. And it's a totally legitimate concern. According to experts, 10% of women will experience postpartum anxiety and stress. And that's just the ones who acknowledge it and get help. I wouldn't be surprised if the real number was MUCH higher than that.
If you're reading this, and expecting, or are thinking of having kids one day, but are (rightfully) worried about your mental health – I hope that sharing my story helps ease your concerns.
Believe it or not, but somehow, motherhood actually reduced my anxiety and stress.
Things I Would Be Anxious About Before Motherhood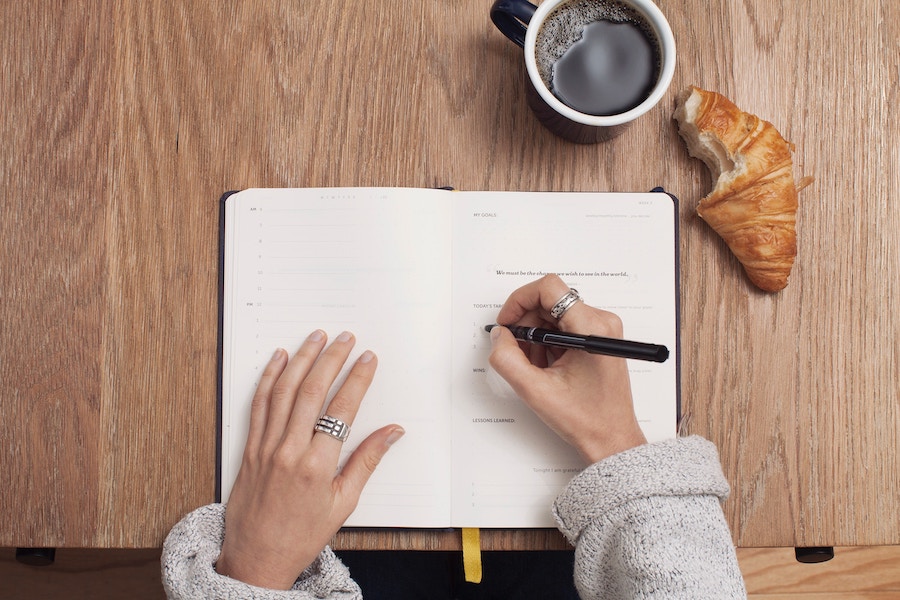 First of all, let me give you some examples of the types of things that would send me into an anxious spiral before I became a mom.
Interruptions to my Schedule and To-Do List
Before motherhood, I would wake up every morning with an itinerary on my desk. I would create a to-do list for the week, and an even more detailed to-do list for each and every day. Type A? You bet. As a self-made entrepreneur who works almost exclusively from home, I've always found that having a strict schedule and list of what I need to accomplish each day would help prevent me from getting distracted and gave me a sense of calm. Heck, you can't tell me it doesn't feel good to scratch things off a written to-do list! But on any occasion where I was thrown a curve ball and my precious to-do list get unexpectedly prioritized, I would feel a mini panic inside. My schedule was disrupted. My plan was thrown aside. What the ACTUAL F was I going to do?
Not Having a Plan
If I'm not ahead, I'm behind – that was literally the motto I lived by. Before motherhood, I was always looking ahead and planning for the future so that I knew I had something to work towards and look forward to. Before a holiday was over, I was already booking flights and making restaurant reservations for the next one. Spontaneity was not in my wheelhouse, and I made sure every moment of our social calendar was accounted for each and every day. The thought of having "nothing to do" was foreign, uncomfortable and quite honestly, just so boring, that I wouldn't dare leave any moment open. I also would bend over backwards to make plans work, even when something came up that made them no longer convenient or enjoyable for me. If it was in the plan, it was going to happen no-matter-what.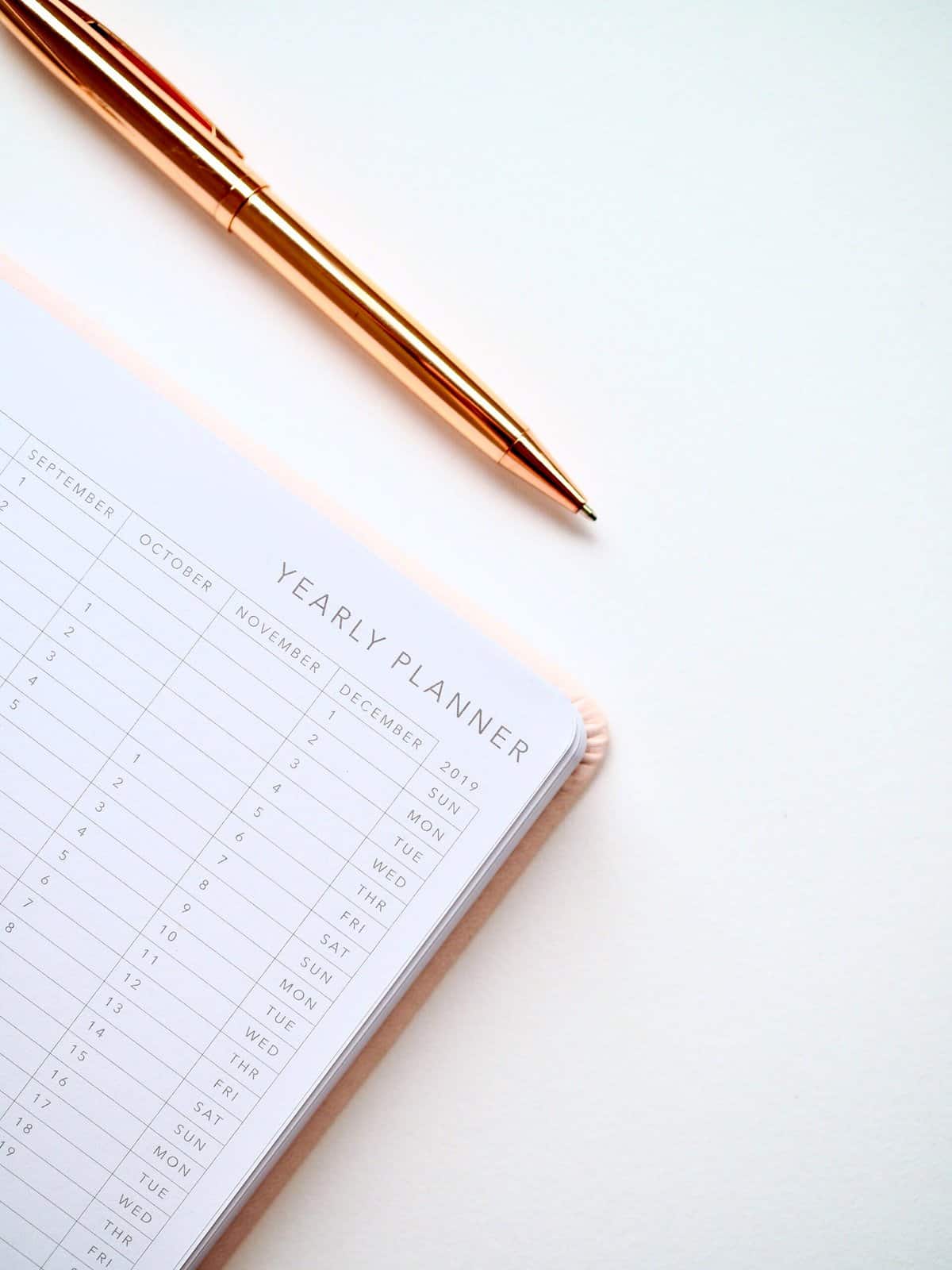 People's Opinions of Me
Before motherhood, I let other people's perceived opinions of me really keep me up at night. I would get butterflies reading the troll comments on my Instagram or Youtube channel when they attacked my content, position, or *gasp* called me fat. I would replay an even mildly confrontational conversation or text message exchange all night in my head to the point that I would literally have to drug myself to sleep. I would take any critique of my work to heart and worry that I wouldn't be hired again. On a personal note, any disagreement I had with family or friends about how I planned to raise my not-yet-born babe (whether related to vaccines, feeding methods, sleep training etc.) would leave me reeling for weeks. I hate to admit that I cared so much about other people's beliefs and judgement of me, but I couldn't help but want to please.
Not Being Perfect
Before experiencing postpartum anxiety, I worried endlessly about disappointing myself and others if something didn't turn out perfectly. I would get nervous before a media interview that I wouldn't deliver the messages in the exact words I had planned. When writing the Mindful Glow Cookbook, I insisted on testing every recipe again, and again, and again, and would wake up at 2 AM thinking about a new permutation to explore. I mean, it made for an amazing selection of recipes (that you totally need if you don't already have it), but it also made me a crazy bitch for 2 years. I planned, practiced, rehearsed and staged almost every part of my life because being prepared made me feel calm. And when anything interfered with that order, I would (not surprisingly) not know how to cope.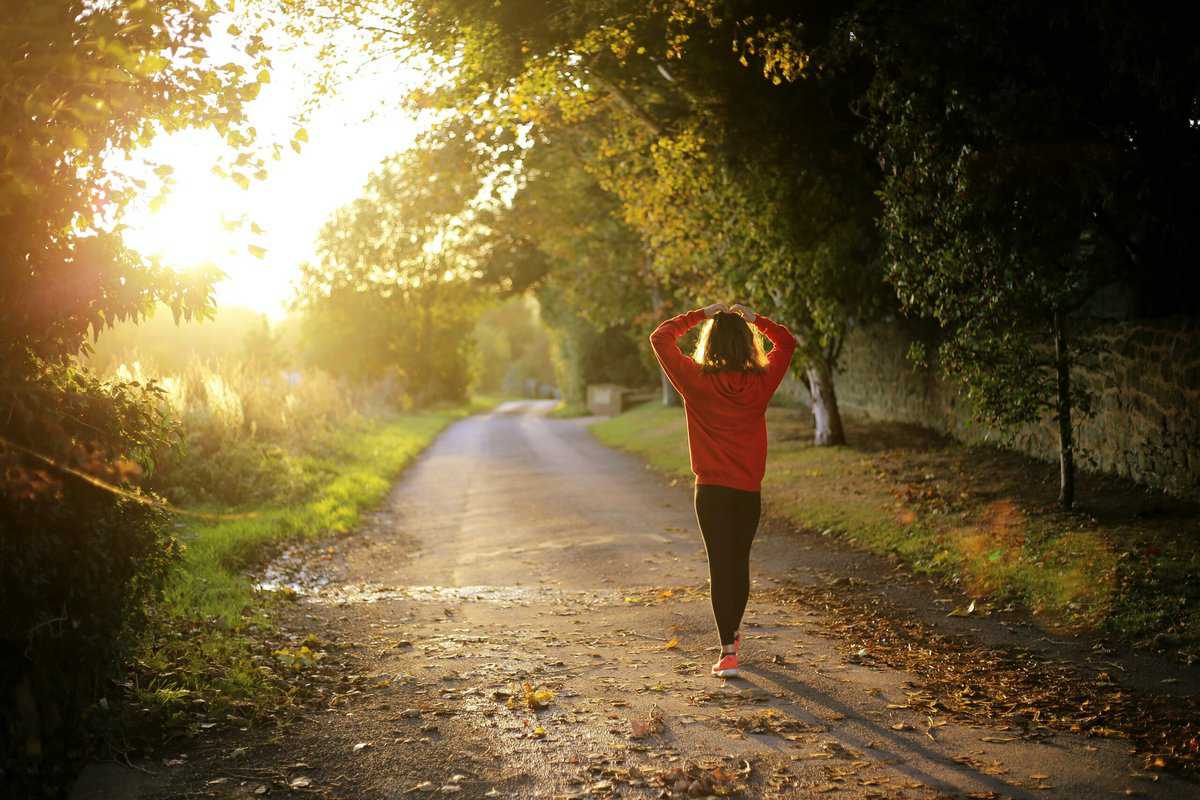 The Surprising Ways Motherhood Reduced my Postpartum Anxiety
So now that you know all of that about me, you're probably totally understanding how and why I was always so concerned about postpartum anxiety. I've often heard motherhood be described as an uncomfortable coming of age transition, much like adolescence is. And while the greatest gift in this journey has been the overwhelming love I have for my sweet son, the unexpected side effect has been that it shifted my priorities in ways that actually reduced my stress in more ways than one.
I Pulled Back on the Schedule and To-Do List
The first few months after giving birth brought a HUGE disruption to my perfectly scheduled life – enter postpartum stress. I was cluster feeding on-demand, and was trying to get teeny tiny unpredictable moments of rest, work, meals and showers while my son took fleeting naps. One day, I might have "breakfast" at 10 AM, the next might have been at 5 AM and I honestly didn't even know what time, day or week it was because the days just felt fluid and endless. At first, I fought it. I tried so hard to get Baby E on a feeding and sleeping schedule that I read about in my baby books. But like his dad, he much preferred to fly by the seat of his pants. He is, after all, a free-spirited Aries.
It wasn't until we sleep trained at 4 months that I saw any predictable schedule emerge (which let's be real, would change as soon as we got in the groove). But if I wanted to survive to see my son crawl, I had to adapt. I quickly learned to thrive in the uncertainty. Over time, I figured out how to "go with the flow", and expect that different days would yield completely different experiences. All because I was at the mercy of a teeny tiny human's biological schedule- not my fabricated, controlled one. Don't get me wrong, I will always choose order over chaos, but I'm not having a postpartum anxiety induced panic attack every time my to-do list has to get recalibrated.
Plans? Ha! Why Bother
Here's the thing I've learned about babies and kids. The second you think you've "got them" and are starting to understand their quirks, needs and schedules, they do a 180. So I've learned not to plan too far in advance in case the little bean decides to switch things up. For example, around Christmas I signed him up for swim lessons after the holidays which we were excited about because the kid LOVES the water. Well the week they were slated to start, he dropped one of his naps and his entire day shifted so that he would now be sleeping during the class. So I've now paid the $250 and we haven't been to a single class – #parentingfail. My old self would have tried to fit the square peg in the round hole even if it meant dealing with a miserable kid all class. I honestly would have just felt so terrible about my precious plans falling through, I wouldn't have been able to accept it not working out. But now, I've learned to cut my losses, take it as a learning opportunity, expect the unexpected and move on. I mean, don't get me wrong, I hate wasting money, but I hate being any more exhausted than I already am just for the sake of keeping plans. The same happens when I make brunch or dinner plans with friends. If one of my sons skips their nap and is a raging whiny nightmare, or if I wake up a little tired or with an aching back, I'm okay to suggest a rain check and not feel guilty at all.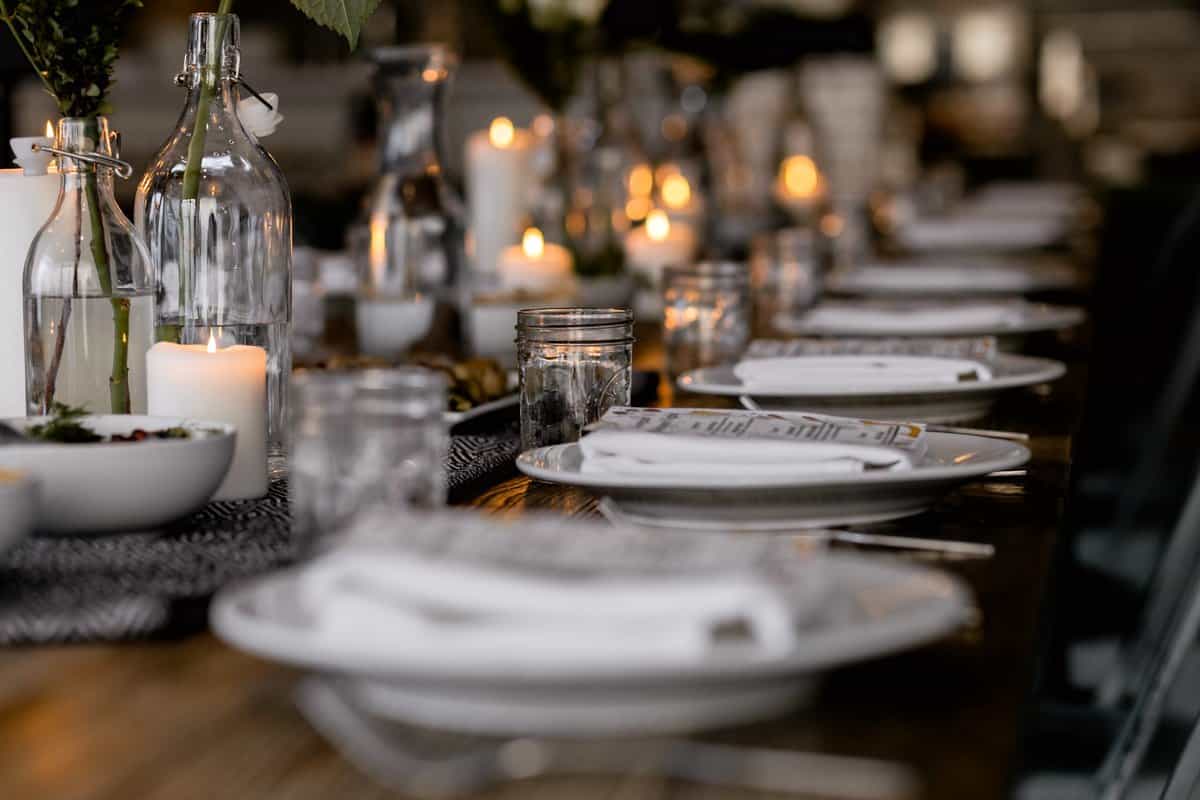 There's Room For Varying Opinions
Moms judging moms is basically an Olympic sport and a ruthless one, at that. My former self would have found the non-stop opinions and judgements absolutely exhausting and debilitatingly upsetting. But today, I'm much better at just listening to an alternative opinion, saying "thank you very much" and leaving it at that. I mean, even just being in Facebook mom groups where I am seeing posts recommending raw milk to babies, and abstaining from life-saving vaccines, I've learned that disagreeing doesn't need to mean anyone is suggesting the other party is a bad parent. People are always going to have opposing ideas about the best way to feed babies, encourage sleep, treat illness, and more. I'm confident enough in my own abilities that I know what I'm doing is right for me. And truth – I'm just too damn tired anymore to let postpartum anxiety keep me up at night.
I'm Not Perfect, But My Children Don't Care
To my fellow Type A moms be prepared for nothing to go the way you imagined. Letting go of my motherhood ideals has been both the most challenging and freeing experience of my life. Starting with a totally botched birth plan, to a miserable breastfeeding and pumping journey, I learned really damn fast that it doesn't matter how well you're prepared, you're going to fall flat on your face and you better learn to relish on those humble moments. I guess I figured out how to just be okay winging it, because over-preparing would prove futile again and again when some little teeny tiny blob would laugh in your face at your picture perfect plan. I like to think that I didn't get lazier, I actually got smarter, which reduced my postpartum anxiety!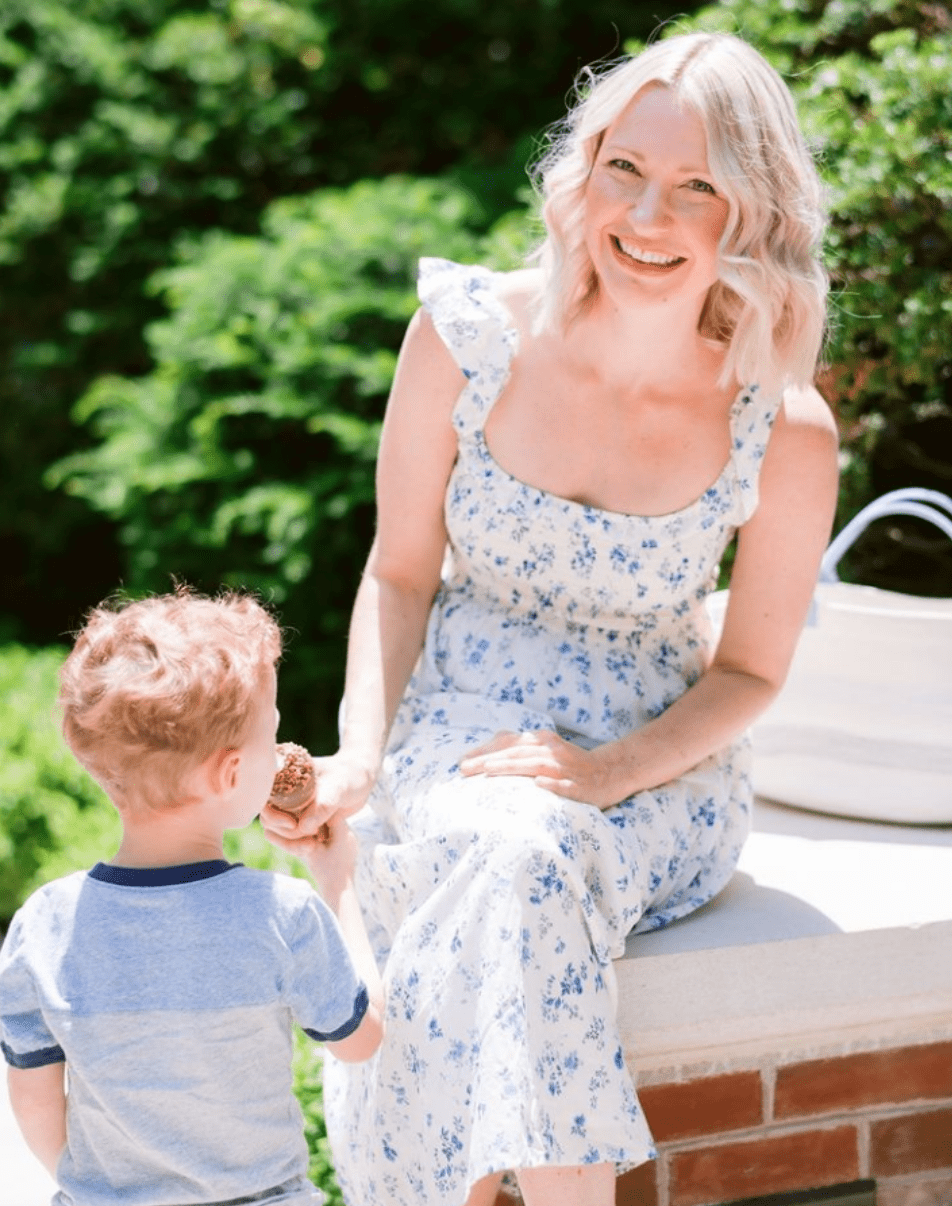 Amazingly, my confidence and comfort in living in the uncertainty of daily life with an infant translated into my work and relationships. I started to be able to "go with the flow" more often when a family member or friend did something with one of my sons that I wouldn't have wanted to do myself (like fed him French fries at 8 months- whatev!). I started to really exude power and confidence in my media work. I started to sleep better at night not having a non-stop rolodex of worries and concerns due to postpartum anxiety and stress.
Bottom Line on Postpartum Anxiety and Stress
It's a pretty well-known fact that Abbey Sharp has a chronic busy body. I don't know how to lay on the beach for more than 5 minutes. I don't like massages unless I can be answering emails on my phone. I can't even watch TV without simultaneously working out, cooking dinner, or otherwise, doing something "productive". But motherhood has softened those traits. I don't know if I'm just tired AF or if my priorities have changed in a way that have afforded me a new perspective on what actually is worth stressing over. Protecting my son from disease, or death – that's worth my mental space. Not whether or not we make it to our 7 pm reservation 20 minutes late or if some rando on the internet says I'm "dumb". Becoming a mom has given me more than a full heart and reduced postpartum anxiety and stress. It's given me a little more space in my brain for the things that count.
MORE BLOG POST YOU MIGHT LIKE
If you enjoyed this blog post discussing postpartum anxiety and stress, you might enjoy some more posts discussing pregnancy and motherhood:
Can you relate to my story about how becoming a mom reduced my anxiety? Has it helped or made you worry more about things? Let me know in the comments!