I've set out to uncover the truth around low calorie natural sweeteners like Stevia, Monk Fruit & Yacon Syrup to find out whether they're any different from non-natural artificial sweeteners.
If you've been reading the news lately, you may have seen the new developments in the area of artificial sweeteners. A recent 2017 systematic review has found that artificial sweeteners like Splenda and aspartame may cause weight gain and other serious health problems. Check out my post on artificial sweeteners and weight gain here where I explore some of these claims. Hearing this news may have triggered a variety of reactions. The first one might be: "I don't believe it and until they ban them, I'm still using em." Or maybe your reaction was: "What the F, #ByeFelicia!". Or maybe your reaction looked like this: "it's all good, I use low calorie NATURAL sweeteners, like Stevia so I'm in the clear."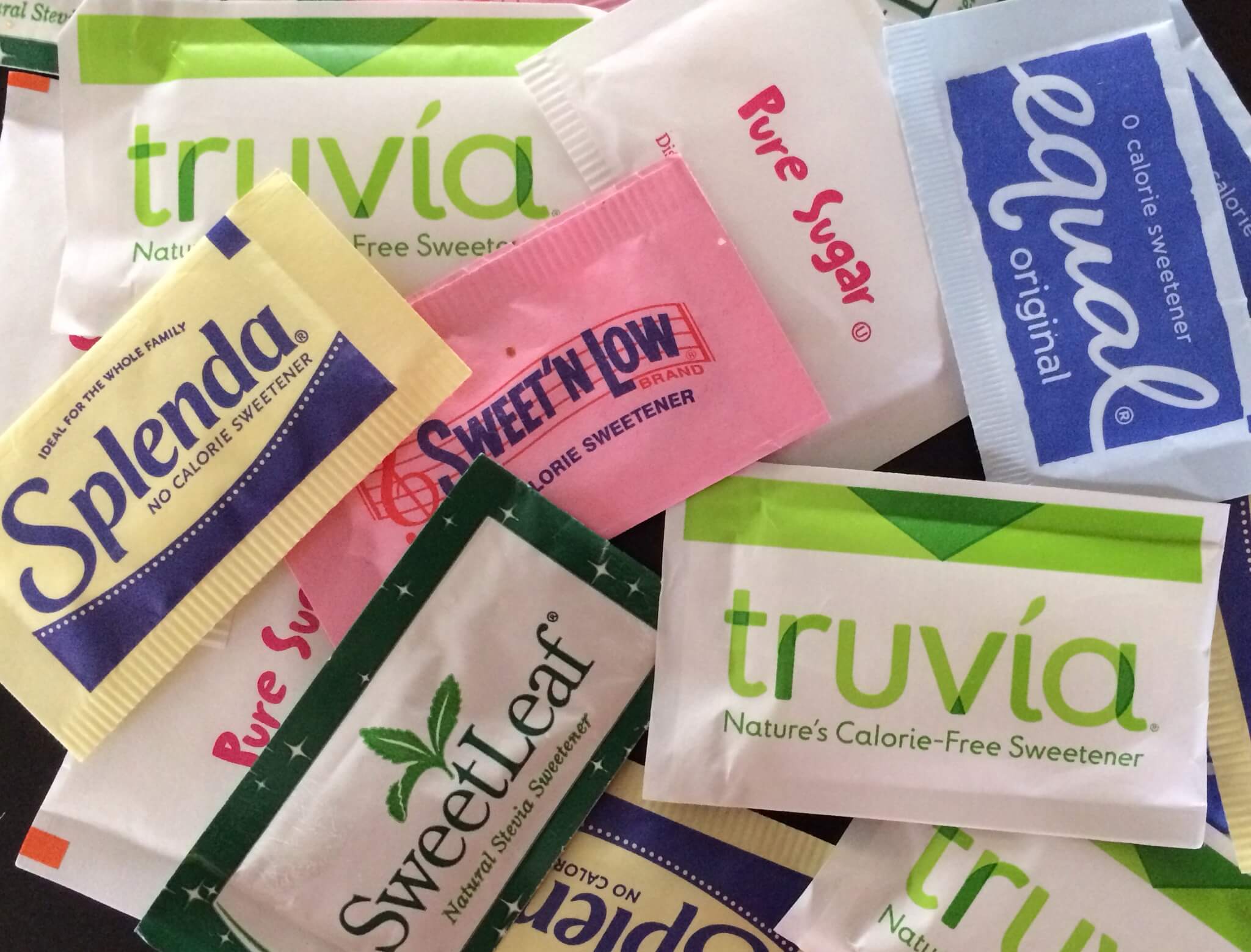 All of these reactions are totally valid, but for a while now I've questioned the super powers of Stevia and whether low calorie natural sweeteners are the way to go are really any different than the artificial stuff. To answer these questions, I've set out to uncover whether natural low calorie sweeteners, like Stevia, carry any of the potential dangers that artificial sweeteners have and whether natural necessarily equates to healthy.
What are Artificial Sweeteners?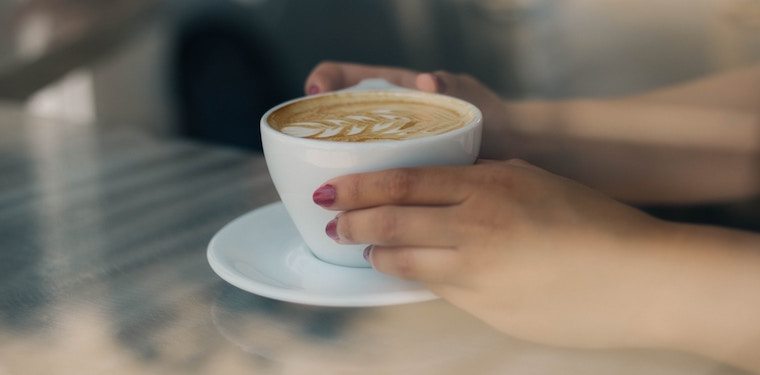 Artificial sweeteners are VERY low calorie sweeteners and have a higher intensity of sweetness per gram compared to common caloric sweeteners. You can find these sweeteners in diet soft drinks, yoghurts, desserts and gum. You can also purchase sweetener all on its lonesome to add to baking and beverages. As you can see from this handy dandy infographic here, Stevia extract is considered part of the artificial sweetener family, however the only difference is that it is extracted from nature and not synthetically made in a laboratory.
Artificial Sweeteners vs. Low Calorie Natural Sweeteners
Low Calorie Natural Sweetener 1: Stevia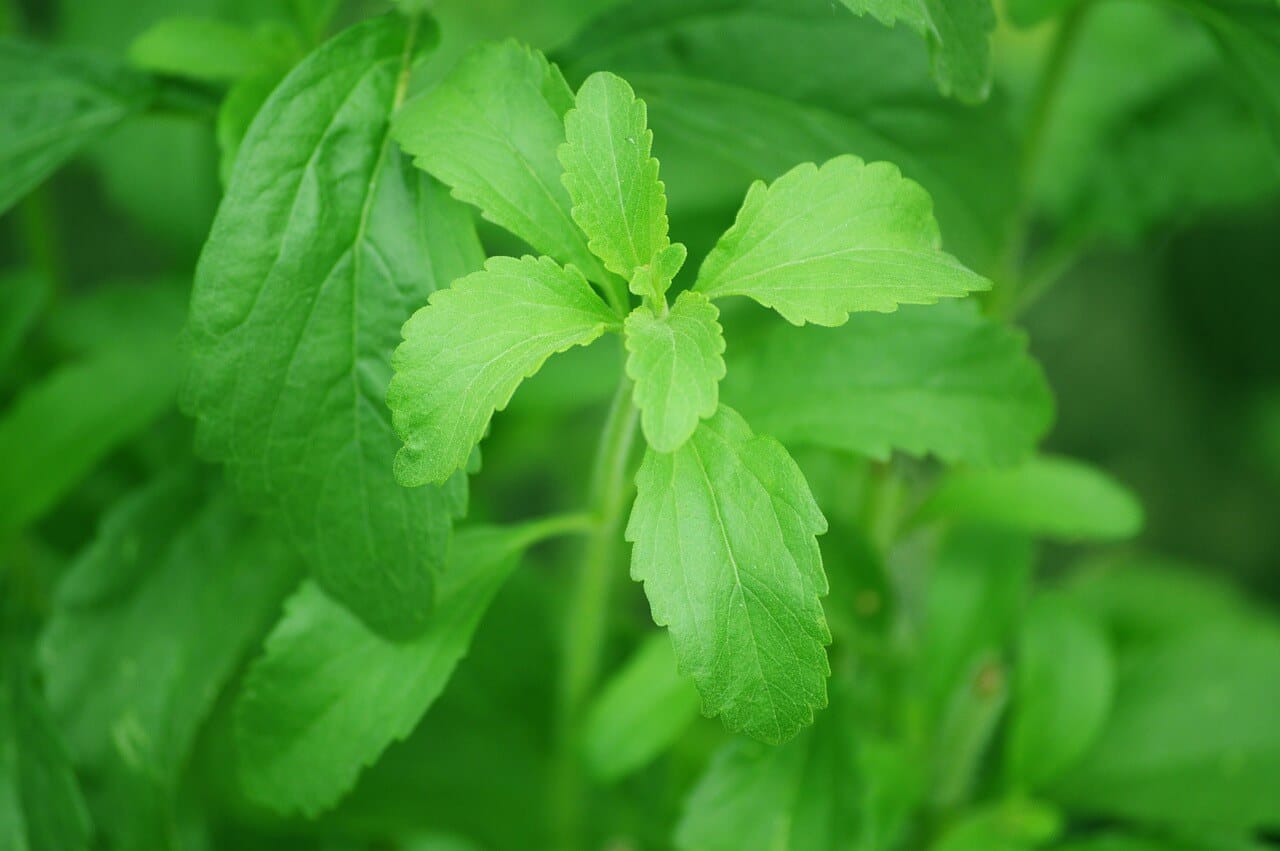 The hottest newest addition to the artificial sweetener list is Stevia. Stevia comes from the leaves of the stevia plant native to South America. You can buy Stevia in liquid or powder form. Stevia is used for medicinal purposes and indigenous groups use stevia leaves to sweeten herbal teas.
There are two forms of stevia that you should know about. Health Canada regulates purified stevia extract and is safe. Health Canada does not regulate Unrefined stevia extracts, leaves and powders. The unrefined version is a Natural Health Product (NHP). We don't know much about this unrefined type of Stevia and its safety. In the United States Stevia is not needed to be approved by the FDA because it's considered safe for use in food.
Since governments have deemed purified stevia extract safe, I want to know a few things. Does it carry any health benefits? Could it cause weight gain and other health problems like other artificial sweeteners?
First of all, in the 2017 systematic review stevia was one of the sweeteners examined, which means chronic consumption of stevia may lead to possible weight gain. Having said that, there is some research that shows that stevia may lower blood pressure. In a double-blind placebo-controlled trial, when oral stevia was given to 106 Chinese hypertensive subjections. After 3 months, their systolic and diastolic blood pressure decreased significantly compared to the control group. This was also shown in a study with rats, here and here.
A more recent 2010 systematic review found that two long term studies demonstrated that stevia may be effective at lowering blood pressure in hypertensive patients. However the results from shorter studies did not support those findings. That 2010 review was the most recent evidence I could find on the subject. Researchers concluded that a long-term investigation is necessary to make a more convincing claim that stevia carries any superior health benefits.
LOW CAL Natural Sweetener 2: Monk Fruit (Lakanto)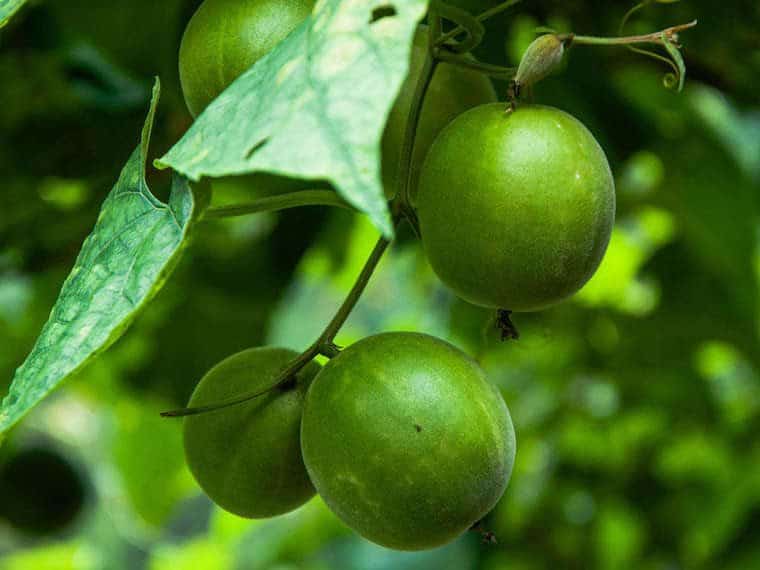 Photo: Carl99 / Getty
Is monk fruit safe?
Another natural sweetener is monk fruit, known by its commercial name: Lakanto. Monk fruit resembles a green melon and was first used by Buddhist monks. The fruit's extract is used as a sweetener and is considered by the FDA as generally safe. The antioxidant, mogroside makes Monk fruit syrup sweet. As of yet, no studies have looked at monk fruit and its effect on weight specifically. I did find one recent 2017 study that compared aspartame, monk fruit, stevia and sucrose on energy intake.
In the randomized study, 30 healthy male subjects were allocated to four treatment groups (aspartame, stevia, monk fruit, sucrose). The study found that those who had any of the artificial or low calorie natural sweeteners ate more than those who ate the regular sugar drink. It seems that any energy they "saved" with the artificial sweeteners was fully compensated at the meal to yield no difference in daily energy intake between the treatment groups. The glucose response also did not differ between all groups. There also was no difference in the outcome when people consumed the artificial (aspartame) vs the natural low calorie sweeteners (monk fruit vs stevia). Not surprisingly, when people think they're eating something low calorie, they feel they're being "good" so they binge on unhealthy foods. You know, I call it the Diet Coke and Supersize fry effect.
Low Calorie Natural Sweetener 3: Yacon Syrup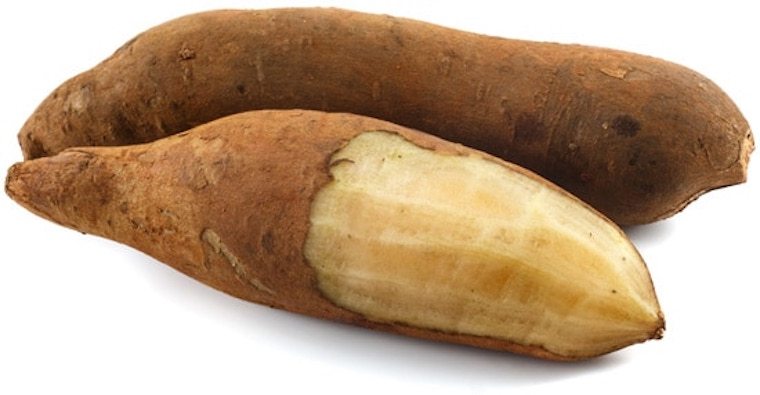 Photo: Authority Nutrition
I also wanted to touch on a fairly new trend which is the use of Yacon syrup as a low cal natural sweetener. Yacon syrup has recently become popular as a weight loss aid.
In the Andes mountains in South America, you'll find Yacon syrup from the roots of the Yacon plant. The yacon plant is used for centuries as a medicinal tool. You might even mistake a Yacon root for a sweet potato. Through a very natural process, a tasty syrup resembling maple syrup, is extracted and filtered for use. Yacon syrup isn't a zero-calorie sweetener, but it does contain one third of the caloric value of sugar.
How Did Yacon Syrup Become a Weight Loss Fad?
Well, you can thank America's favourite doctor: Dr. Oz. Not surprisingly, all of the research supporting the weight loss benefits of Yacon syrup come from one single study. In the 2009 study women consuming Yacon syrup lost 33 pounds over a period of 120 days compared to the placebo group. This was a super short study with a small sample group. Also, there could have been a variety of factors that contributed to their weight loss (change in diet, increasing physical activity). Since 2009 there haven't really been any new studies to support these findings.
This sweetener isn't a weight loss aid in itself but does carry some key nutrients. Yacon syrup contains 40-50% fructooligosaccharides, which we cannot digest and pass through our digestive system. Fructooligosaccharides also contain inulin fibre which is a prebiotic that acts as a food source for the beneficial bacteria in our gut. So, if you want to get your prebiotic fix or cut back on sugar, sure go for it, but don't rely on it as a reliable weight loss tool on its own.
Bottom line on monk sugar vs stevia vs yacon
Listen, I am all for natural foods. Meaning, I strongly advocate for eating food that is as minimally processed as possible. But to say that these low calorie natural sweeteners are a completely separate breed from artificial sweeteners is possibly not true. We still need a ton more research on most of them to catch up with the research we have on traditional artificial sweeteners. Ultimately, I think we should be focusing less on which sweetener to use and more on how much sweetener we're using.
Become an Abbey's Kitchen Subscriber
If you liked this post, you may like:
Now I want to hear from you!
Have you heard of monk fruit syrup or Yacon syrup before?
Have you used Lakanto or stevia?
What's your go-to sweetener of choice!
Comment below with your thoughts!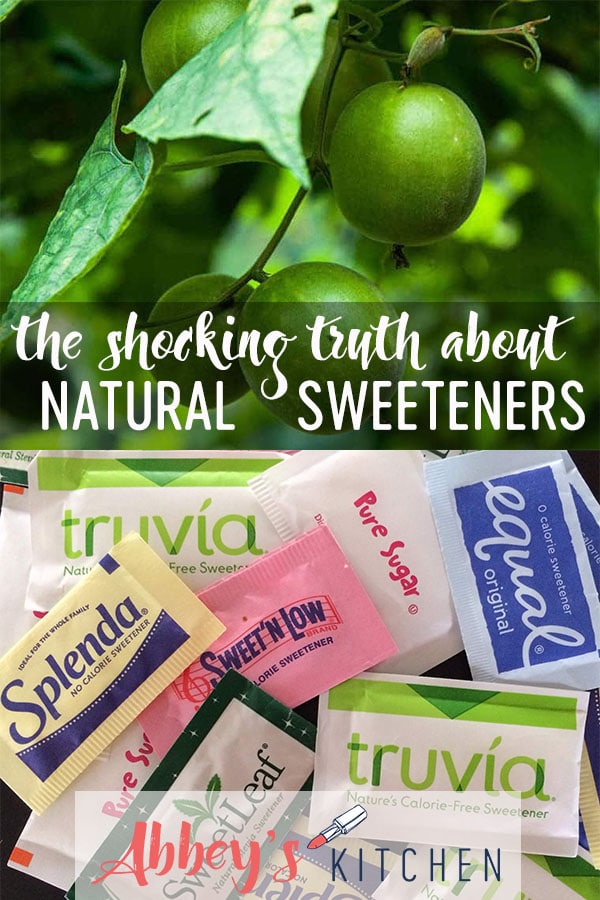 Contribution By:
Sofia Tsalamlal, MHSc, RD
Updated on December 2nd, 2021