We dig into the research on whether or not you should quit sugar and if sugar is making you fat and sick enough to cut it out permanently from your diet.
Should You QUIT sugar?
With some of the trendy diets promoting a "sugar detox" and even scares in the media about how sugar can "feed cancer," it's no wonder we may start to question if we really want to have sugar in our diets at all! We'll talk about what sugar is, and look beyond just the little packets we pour into our morning coffee. We'll answer the questions on what sugar means for our health and answer the big question about whether or not we should quit sugar for good.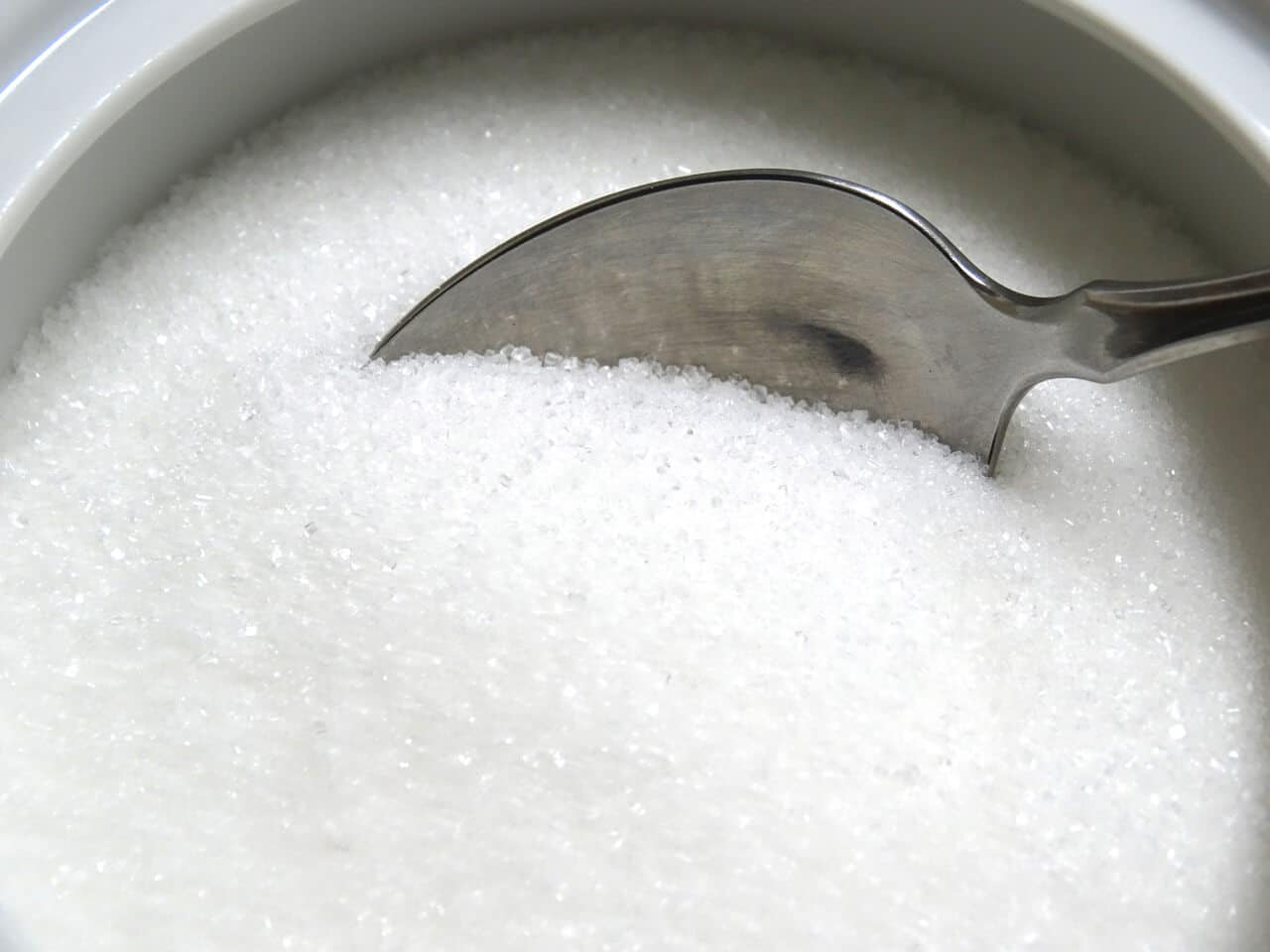 What is Sugar?
First off, I want to define sugar, because I have heard a lot of folks talking about lumping ALL carbohydrates into the umbrella term "sugar", and while they're the same in some cases, they aren't in others.
Sugar is basically just a form of carbs along with starches and fibres. There are a few types of carbohydrates depending on how many sugar molecules there are in the compound. One sugar molecule or two sugar molecules together are considered SUGARS (think sucrose, lactose, maltose, glucose, etc.). More than two sugars held together are considered STARCHES and FIBRES (like sweet potatoes, and breads). Aside from fibres (which we lack the proper enzymes to break down), all carbohydrates eventually break down into the most usable form for us – super simple sugars like glucose. When we consume starches (like a potato) that have multiple sugars combined, our body has to break them down which takes time, so it keeps us fuller longer and raises our blood sugar slower. When we consume sugars (like a spoonful of honey), there's not a lot of work for your body to do to them so they spike our blood sugar quickly and leave us hungry soon after.
Where are Sugars vs Other Carbohydrates Found?
Sugar Sources:
Dairy and alternatives
Cow's milk, soy milk, rice milk, yogurt
Fruits
Apples, bananas, berries, pears, etc
Added sugars (simple)
Honey, molasses, brown rice syrup, agave, maple syrup, white sugar, brown sugar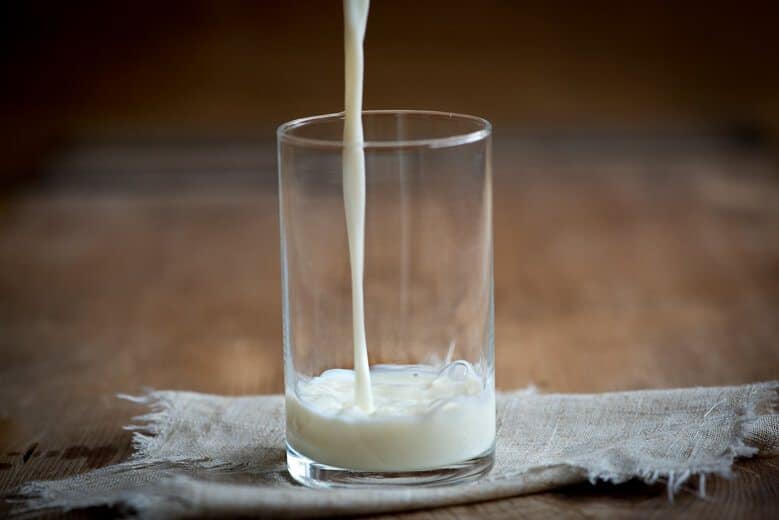 Starch & Fibre Sources:
Starchy veggies
Potatoes, sweet potatoes, corn, winter squash
Grains & other starches
Rice, quinoa, pasta, breads, noodles, etc.
Fruits
Apples, bananas, berries, pears, etc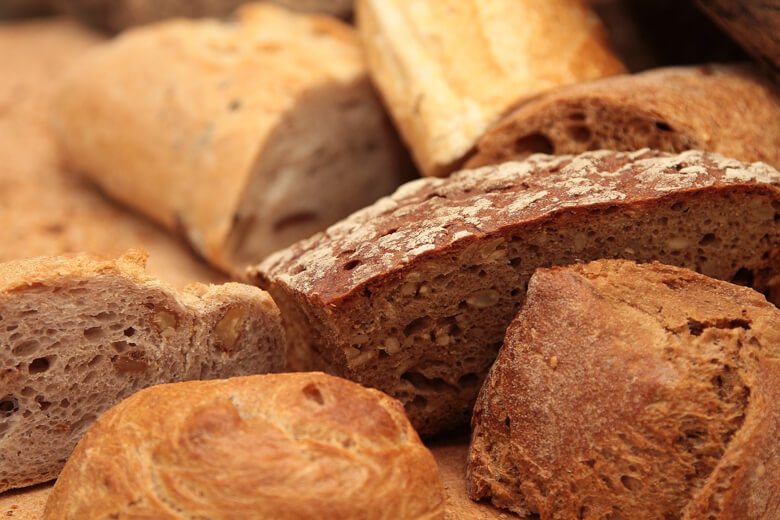 As you can see, there are BOTH simple and starchy/ fibre carbs in fruits – so does this make fruit a YAY or a NAY if you cut out sugar?
Also, what about dairy that is loaded with protein and healthy fats shown to help slow the absorption and reduce blood sugar spikes? Is that out too because it's SUGAR?
Let's Talk About FREE Sugar
This is where talk about free sugar comes into play.
When it comes to food products we typically buy, there are naturally occurring sugars, like the sugar found in fruits (fructose) and dairy (lactose). But as soon as you take that sugar away from the naturally occurring source, it becomes a "free sugar". The WHO recommends to keep our added sugar to 10% of our energy intake daily. So if you eat 2000 calories a day that would mean up to 50 grams of free sugar, or 10 teaspoons would be a-okay.
So where do you find free sugar?
Added sugars like white sugar, brown sugar, honey, agave, maple syrup (or other syrups) etc.
Fruit juice
Fruit juice is FREE, but whole fruit is not because it comes equipped with fibres that slow down its absorption. For more information on some of the different added sugars as well as some artificial sweeteners, check out this article!
So to recap, the WHO recommends you cap the "free" or added sugars in your diet to 10% of your caloric intake, but that DOES NOT include sugars in dairy or fruit OR general carbohydrates in foods like whole grains, pulses or starchy veggies.
If these "Free sugars" are a serious no no, aren't all sugars kind of bad too? Can't we just quit all sugar and thrive?
I don't know if thriving is the term I would use to associate myself if I quit sugar or cut out carbs. Here's why:
Guys. This is JUST added sugar. We're not even talking about a total sugar or carbohydrate elimination. Imagine cutting out fruit, all noodles, breads, grains, dairy and starchy veggies?!? Um, nope.
So Should You Quit Sugar? Bottom Line

Sugar is just basically just a type of carbohydrates that get broken down in our bodies to use as fuel and energy.
Carbs can be found in all kinds of foods: dairy, fruit, some veggies, grains/starches, and added sugars
Our bodies NEED sugar (and other carbs like fibre) for so many reasons including brain function and sports recovery.
Don't cut out sugar or carbs entirely, you'll be missing some major food groups and nutrients, probably get grumpy, and it's not sustainable! If you're trying to cut down on your processed food or added sugar intake, talk to a Registered Dietitian for some guidance and try to focus on choosing unprocessed, whole grain, and fruit varieties of carbohydrates more often!
Having a balanced diet for your body and your mind includes eating carbs, so enjoy that slice of cake! Keeping our eating habits healthy and in-check means a healthy body AND a healthy mind.
So tell me:
Have you quit sugar?
Are you thinking of cutting back on carbs? Why or why not?

Contribution by RD2B Maxine Seider
Updated on October 23rd, 2020