We discuss the shocking truth about the food combining diet for weight loss, bloating & IBS, along with some food combining strategies that are ACTUALLY good for you.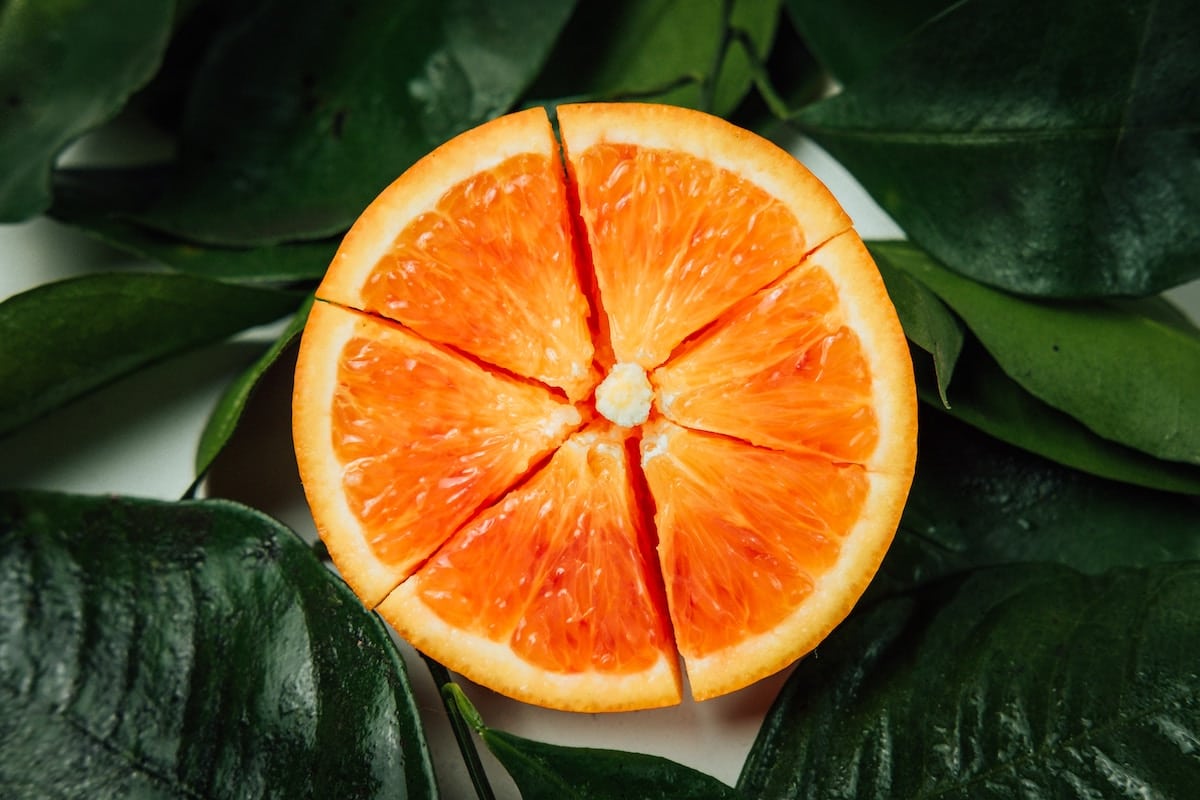 This past month, I reviewed a YouTuber named Kenzie Burke's video about the Food Combining Diet, diving deep into the research (or lack thereof) and poking some serious holes in her theory. It got a lot of great attention, and lead to her removing her video from the platform, likely as a result of the obvious misinformation it contained. But I get that some of you want to see the science first hand, so I thought I would go a little more in depth in this blog.
What is the Food Combining Diet?
The food combining diet isn't about what to eat or how much to eat. But rather, it emphasizes HOW you eat- particularly how you eat foods together (or apart). The food combining diet has its root in Ayurvedic practice, and features an extensive list of rules on which foods should be eaten together or on their own.
Here's a list of these basic rules.
Food Combining Rules
Only eat fruit on an empty stomach
Don't combine starches and proteins
Don't combine starches with acidic foods
Don't combine different types of protein
Only consume dairy products on an empty stomach, especially milk
Protein should not be mixed with fat
Sugar should only be eaten alone
Fruits and vegetables should be eaten separately
So What's The Theory Behind Food Combining?
If you're reading this and thinking, "WTF, WHY?! WHY can't I have peanut butter on my toast? I've ALWAYS thought that was a reasonable, balanced thing to do?!" You're not alone.
The theory behind food combing is that when we combine starches and protein we are putting too much strain on our digestive system. To use the PB and toast analogy, food combining proponents believe that when you eat fast digesting foods (like bread) and slow digesting foods (peanut butter), you'll cause a "traffic jam" in your digestive tract. This peanut butter toast traffic jam will supposedly negatively affect your digestion, resulting in disease, toxic buildup, bloating, IBS and other forms of digestive stress. To prevent that, food combiners eat the peanut butter and toast separately.
Claims of the Food Combining Diet
So does strategically combining (or more realistically, separating) foods actually impact our health? Food combining supporters claim eating this way improves digestion, normalizes acidity levels, decreases toxins in the body, reduces bloating and of course- promotes weight loss. That's a pretty big rap sheet. Is there legitimacy to any of these claims? Let's take a closer look.
Food Combining Improves Digestion and Reduces Bloating & IBS
Theory Behind The Claim: Like I mentioned earlier, the goal behind food combining is to reduce the strain or work for your digestive system by only giving it a few foods to digest at a time. By doing this, food combiners claim your food will digest very quickly. However, does this give our digestive system a break, and does it need a break?
What the Evidence Says: One of the biggest flaws in the food combining movement is that they seem to ignore the very science-based principles of how our digestive system works. Unless there's an underlying digestive issue, a healthy digestive system doesn't get any kind of traffic jam. Each step in our digestive system, from our mouth to our anus (sorry for putting those words so close together), is carefully carried out by a variety of processes and they do a damn good job without any hiccups. That has nothing to do with the food we put in our body, and has more to do with our very experienced and efficient digestive system. Our intricate digestive system triggers the release of the appropriate enzymes to break down a variety of foods at once. It is made to multitask with not just one enzyme, but the right cocktail of enzymes for the job since our meals are almost ALWAYS a cocktail of macro and micronutrients. Let's go back to our PB and toast analogy. Say you decide to just eat the peanut butter with a spoon (which, let's be real, is also good). Like most foods, peanut butter contains all three macronutrients: fat, protein and carbohydrates. According to the food combining rules, you'd be breaking, like three rules, just by eating a single spoonful of peanut butter sans bread. Because of peanut butter, and quinoa, and legit everything, your body has lots of experience sending out the right enzymes and you are not giving it a head start or lessening the work by separating these foods.
This brings me to a more important question: do we need, or WANT, to fast track digestion?
Food is fuel, so if food "passes right through us" as our friend Ms. Burke suggests, you'll end up with an empty tank pretty quickly. In an ideal scenario, food is meant to sustain us so we can use it later for exercise and even emergencies like if you enter starvation mode. Foods that tend to pass right through us (think simple sugars like candy) can cause a spike in our blood sugar levels which actually overwork our body, and leave us susceptible to overeating shortly after. This is why we always recommend combining fruit with a source of protein or fat to prevent those spikes (a suggestion that would be refuted on the food combining diet.)
Food Combining Improves Enzyme Function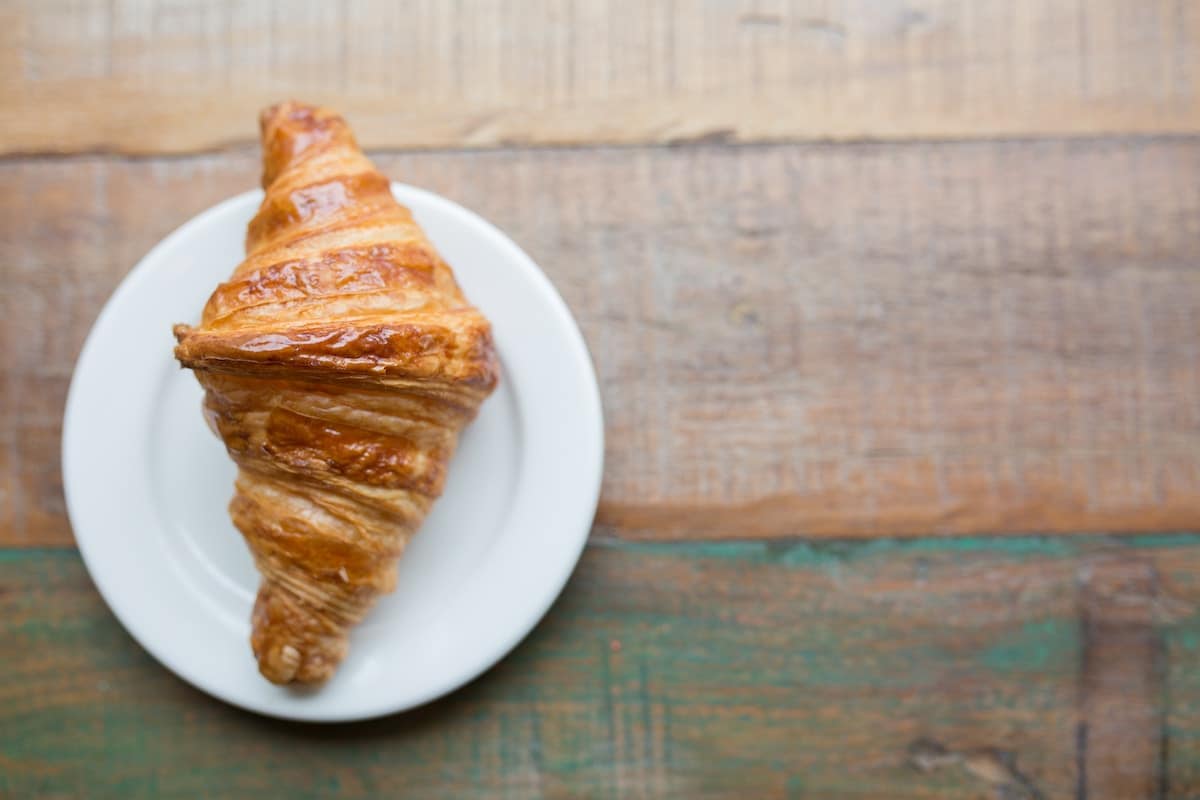 Theory Behind The Claim: Since different enzymes require different pH ranges to function, food combiners believe if two foods require different pH levels, the body can't properly digest both at the same time which leads to digestive distress. This is why food combiners often describe food groups as either acidic, neutral, or alkaline. The theory behind these foods is that if you eat too many acidic foods then you can alter the pH levels in your body and thus hinder the function of those enzymes.
What the Evidence Says: If you fell asleep during your high school chem class, here's a brief refresher on enzymes. I briefly mentioned enzymes earlier, but we need to take a closer look because they're the protagonist in this digestion story. Depending on the food, a variety of enzymes are released to help with digestion, each with their own optimal pH ranges for function. Here are some common ones:
Amylase = breaks down carbohydrates (4.6 – 7.0)
Protease = breaks down proteins (1.5 – 7.0)
Lipase = breaks down fats (4.0 – 8.0)
As you can see these are very wide ranges, and that's because these enzymes exist throughout our body in a variety of different pH environments.
Now that you understand enzymes and their function, let's refer back to those food combining claims.
Enzyme Claim #1: Our body can't simultaneously digest foods that require different pH levels.
First of all, our enzymes work throughout our body, not just in one place, so this means that there are different pH levels throughout our body (see the optimal pH ranges above) and even given that, digestion is still possible. Lipase works in your stomach and small intestine, protease work from your stomach into your small intestine and finally amylase breaks down on starches in the mouth and small intestine. The lipase that works in your stomach requires a more acidic environment, while the lipase that works in your small intestine requires a more basic environment. The system that regulates the appropriate pH for each enzyme's reaction is not based on the types of food you eat, but rather our amazing bodies!
pH Claim #2: Certain foods alter pH and enzyme function
The second point I want to make is that there is absolutely NO evidence that eating alkaline, acidic or neutral foods can suddenly change the pH of your digestive tract. Some evidence has found that the pH of certain foods may change the pH of your urine, which is why it may be helpful for people with kidney disease to pay attention to pH, but to date no evidence suggests it can change our body's blood pH.
There are instances when the pH in our body changes, but our bodies are able to quickly find a way to correct that and normalize those levels in healthy individuals and return to homeostasis.
Want to know how? *puts her geek glasses on*
Well, your stomach lining contains cells that control the pH level. When your stomach's acidity level changes, your body simply releases gastric acid to normalize your pH levels. If your small intestine's pH changes, your body releases bicarbonate to neutralize the acid coming from your stomach. Even stevens!
Bottom line, folks: your digestive tract and the enzymes within it are smart cookies. Everything is very tightly controlled and regulated by your body and not by the food that you eat.
Food Combining Eliminates Toxic Buildup
Theory Behind This Claim: When we combine the wrong foods, certain foods don't get properly digested and remain in our stomach or intestines undigested, leading to fermentation, gas, bloating and toxic buildup. Sounds pretty nasty, but is it true?
What the Evidence Says: Not so much. First of all, food doesn't just sit in our stomach. Our stomach's acidic environment lets very few things live in those stark conditions. Any food in our stomach starts to get broken down by enzymes and mixed in with our stomach acid before being pushed through our small intestines.
The fermentation they claim can happen, but only in our large intestines. Our large intestines house a huge amount of good bacteria and you will find some undigested foods there like fibre, for example. However, the undigested fibre left behind doesn't lead to a toxic buildup, it ferments, releasing gas and good-for-you byproducts like short chain fatty acids. These fatty acids can actually do wonders for our health like reducing our risk of cardiovascular disease by improving our blood sugar control and reducing inflammation. The bottom line is that food doesn't hang out in our stomach for long in a healthy person, and if you are having delayed gastric emptying, it's time to speak to a doc.
Food Combining Promotes Weight Loss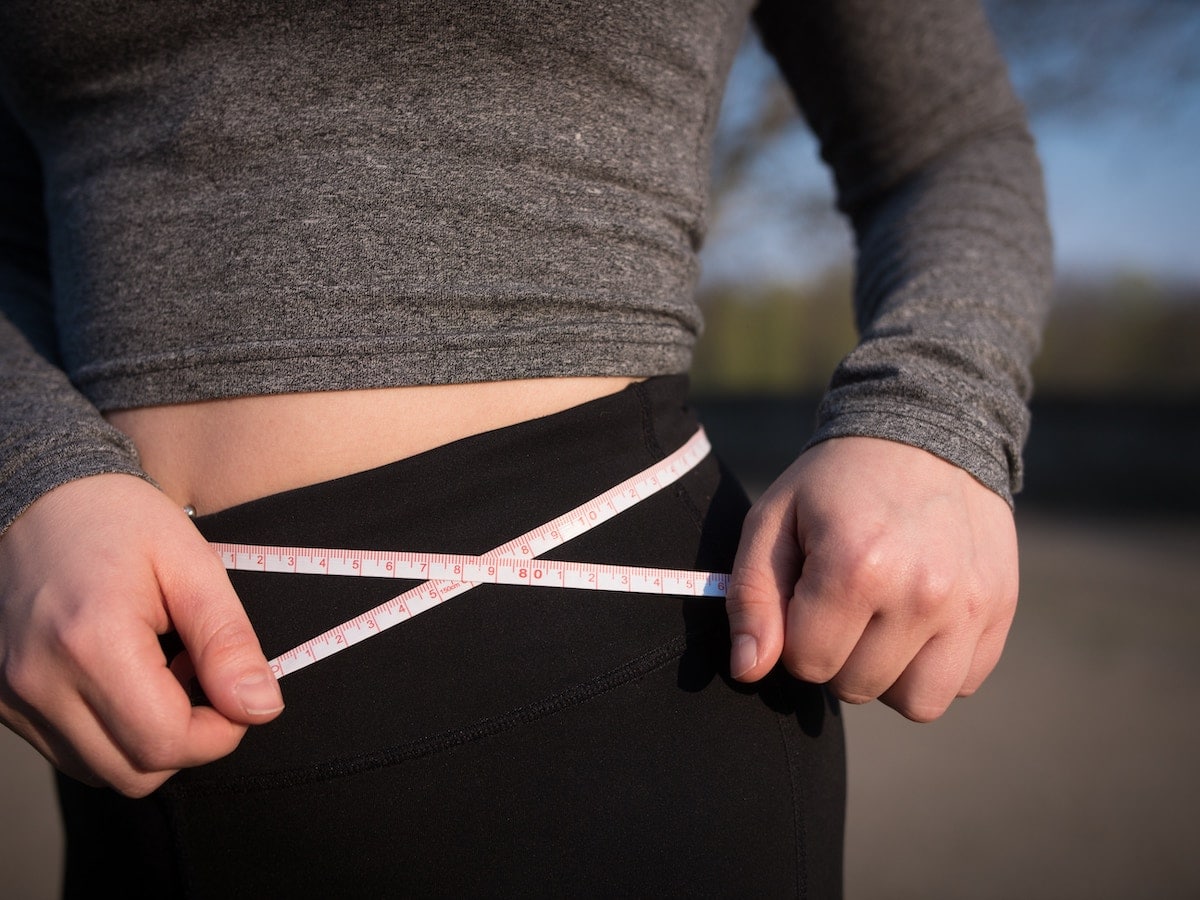 Theory Behind This Claim: That toxic buildup that we just mentioned in the last claim is said to lead to all sorts of problems including gas, bloating and weight gain. The theory here is that if you combine the right foods, your digestion improves, there are no leftover "rotting" foods in your stomach and you will inevitably lose weight.
What the Evidence Says: The research on food combining and weight loss is pretty lacking. I mean the research on food combining in general is hella scarce! What we did find in our research was one single itty bitty study that looked at food combining and weight loss and the results don't really tell us anything we didn't already know. Let me tell you what I mean by that. In a 2000 study, participants were separated into either a food combining diet group or a regular balanced diet. Both diets were defined as low calorie diets (when I say low I mean LOW, like around 1,100 calories/day). I would call that a starvation diet by my standards and I'm honestly surprised this got past ethics. But anyway, unsurprisingly, both groups lost around 13 to 18 pounds. Researchers concluded that the food combining diet offered no benefit over the balanced diet group, and the calorie restriction was the cause of the weight loss, not the food combining component. Shocker. Given this was a short term study (obvs because WHO WOULD DO THIS FOR LONG), it is also likely that they would have gained all that weight back and then some, because that's what the research tells us happens with severe restriction. The moral of the story is that restricting calories may lead to modest weight loss, that will likely not last, and that food combining does not play a role in that.
When Food Combining Works
So I hope we've made it clear that the food combining diet is BS. But there are instances when combining certain foods can actually improve their nutrition.
Vitamin C & Iron Absorption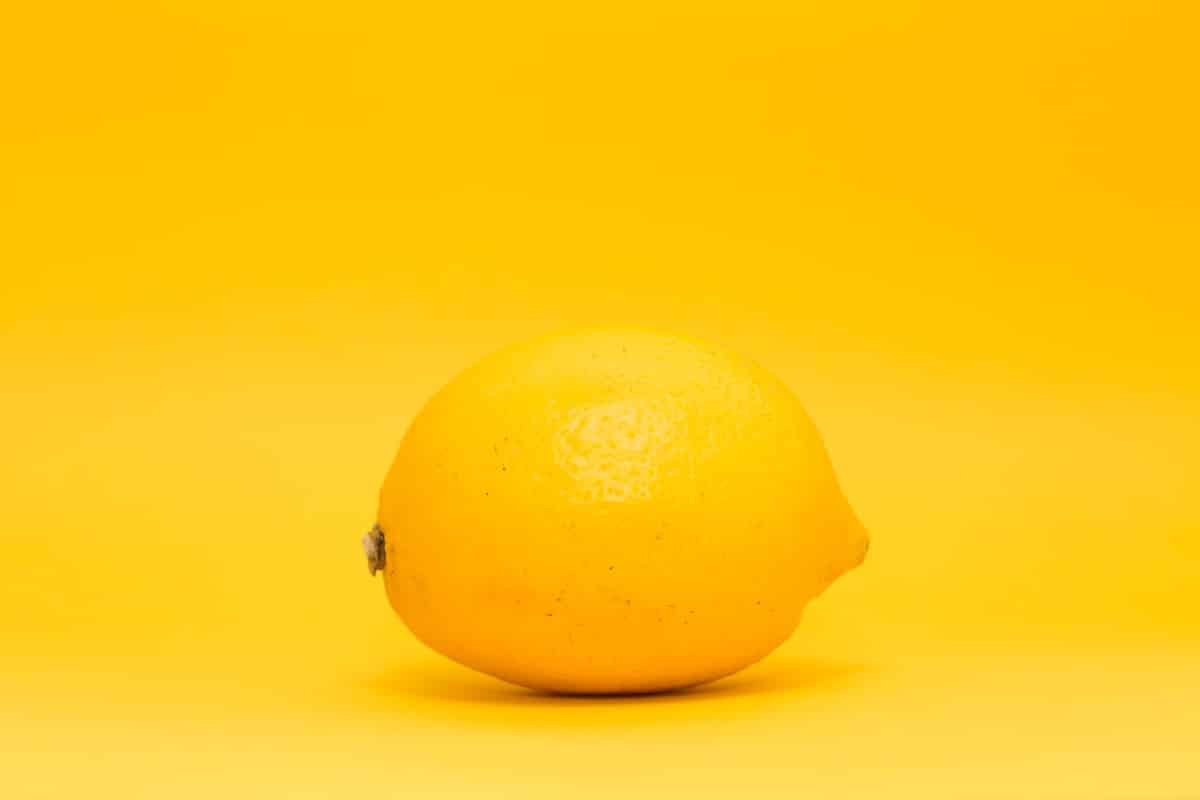 Iron comes in two forms: heme and non heme. Heme iron is more easily absorbed, and non heme is not, so to increase the absorption of plant-based non heme iron, it is recommended to combine non heme iron sources (like beans, peas and lentils) with vitamin C rich foods (citrus fruits, bell peppers and tomatoes). This would be REALLY important information for Kenzie and her plant based followers, but sadly this would be prohibited by food combing rules.
Fat Soluble Vitamins and Fat
Fat soluble vitamins like A,D,E ,and K play a key role in our health and they are best consumed with fat in order to be properly absorbed by the body. For example, research suggests that carotenoid rich foods like red, orange and dark green vegetables are best combined with oils or fat to reap the benefits of these vitamins. This is why putting salad dressing on our veggies is actually really important! Likewise, serving your vitamin A rich fruit with some sort of fat also helps reap the benefits. Think mango with cashews, or watermelon with avocado- all yummy option! This would again negate the food combining guidelines, but it would be a shame not to squeeze all that nutrition out of your produce.
Carbohydrates and Protein or Fat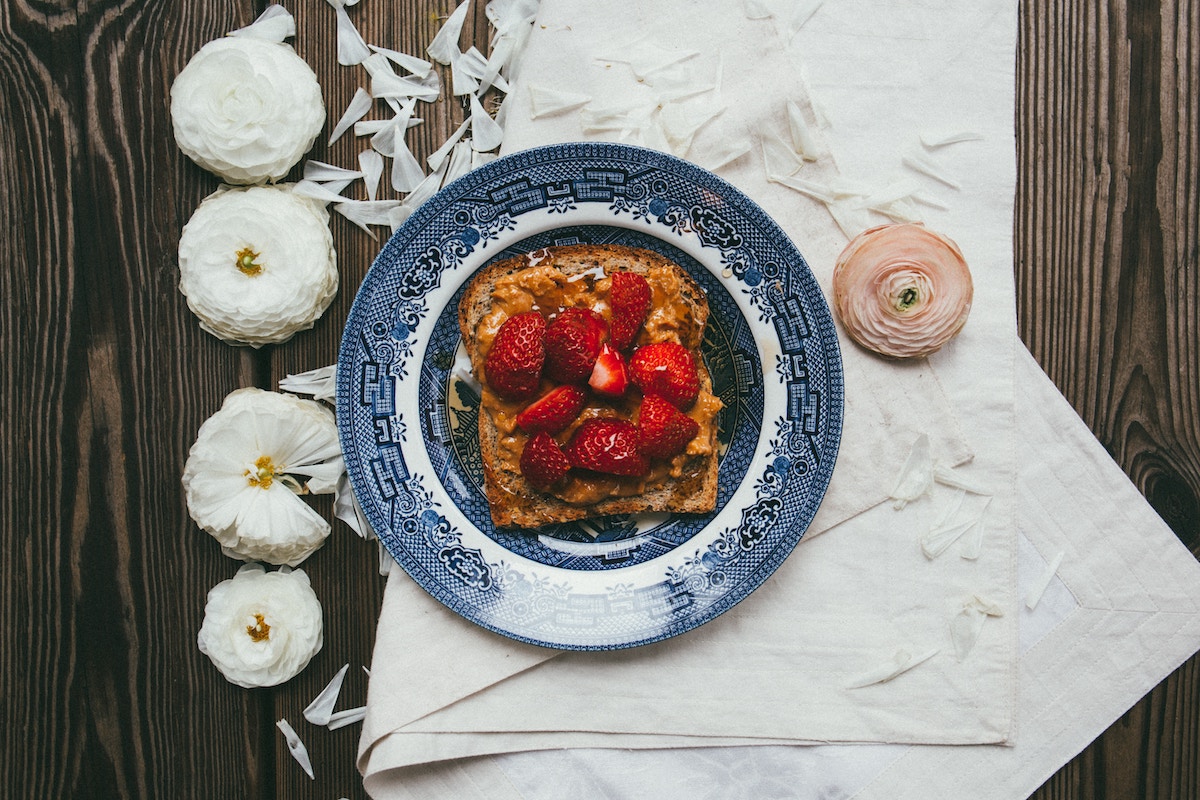 Contrary to the food combining philosophy, combining carbohydrates and protein or fat have a lot of important benefits. In sports nutrition for example, evidence has found that consuming carbs and protein together after a workout can help to speed up muscle recover and replenish glycogen stores that were depleted during exercise.
We also recommend combing carbohydrates (like fruit) with fat or protein for blood sugar control. In fact, one study found that people's blood sugar levels were lowered when they consumed a potato with lentils compared to potato alone in healthy individuals. Again this wouldn't be allowed if you're following those rules.
Protein Combining
When it comes to protein, not all proteins you eat are created equal. Complete proteins provide us with all the nine essential amino acids our bodies need to function optimally. These types of protein are animal-based and include meat, poultry, fish, milk, eggs and cheese. Incomplete proteins are missing one or more of the essential amino acids, and include vegetables, grains, legumes and nuts. We used to think that in order to get all of the essential amino acids from plant based protein, that we needed to combine these incomplete sources together to form a complete version (i.e. beans and rice). However, we now know that it's not necessary to combine these incomplete proteins at the same time, but just rather, to ensure you're getting a variety of these proteins throughout the day and week.
Bottom Line on the Food Combining Diet for Weight Loss & Digestion
Sorry avid food combiners, based on the available research and the many hours I've spent in a biology and chemistry lab, and there is just no evidence to suggest food combining cures digestive woes or even leads to weight loss. Granted, there are occasions when you can benefit nutritionally when combining certain foods, but this has nothing to do with the kooky rules set out by the food combining diet. The last thing we need in the health and wellness space is more bogus rules. Listen to your body's cues and combine foods the way that is satisfying and enjoyable to you. That's as close to a "rule" as you'll ever need.
Become an Abbey's Kitchen Subscriber
If you liked this post, you may like:
Contribution By:
Sofia Tsalamlal, RD, MHSc Nutrition Communication
Updated on January 14th, 2023