These Four Healthy Toddler Finger Sandwiches are perfect for perfecting Baby Led Weaning (BLW) or for packing for on the go snacks or meals.
What food do ALL picky toddlers and kids love? BREAD! How do we make bread more nutritionally balanced? SANDWICHES! And how do we make sandwiches more kid friendly? FINGER SANDWICHES! Yes, mamas, that's pretty much all you need to know about motherhood.
No but seriously, I do batch prepping legit every single weekend and these healthy finger toddler sandwiches ALWAYS are in rotation. I like to switch up the varieties to keep Baby E's attention, so that's why I'm sharing his (and my) four favourite finger sandwich fillings.
How to Make the best healthy toddler finger sandwiches on the fly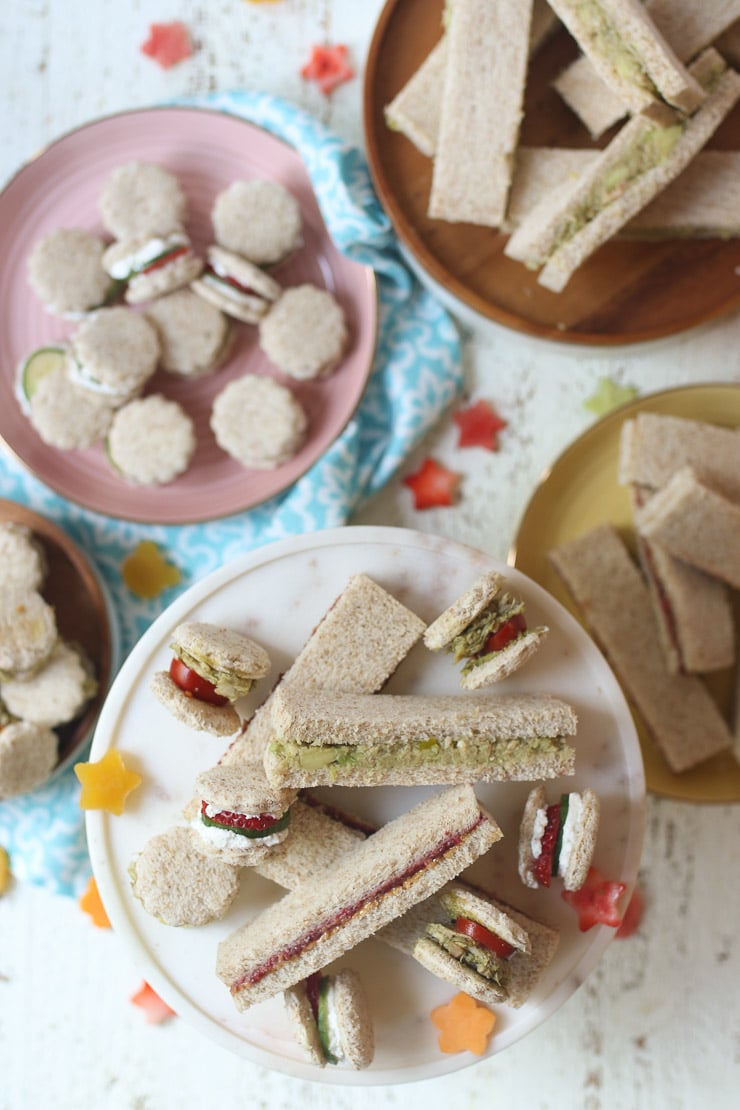 A lot of people ask me how I have my shit together enough to feed Baby E such a vibrant variety of foods. Well, let me tell you- BATCH.PREP. It's all about the batch prep. I usually make a bunch of healthy toddler finger sandwiches each week (usually two varieties), and keep them in the fridge separated by a paper towel or wax paper in a tubberware. I mean, obviously it is not as good as fresh, but Baby E has NEVER complained and I then have something healthy that we can easily grab and take with us everywhere we go. It's a great way to get a nice combination of energizing carbohydrates, plus some protein and often iron, too. Here are some of my favourite combinations.
Avocado Salmon Salad Finger Sandwiches Toddler Finger Sandwiches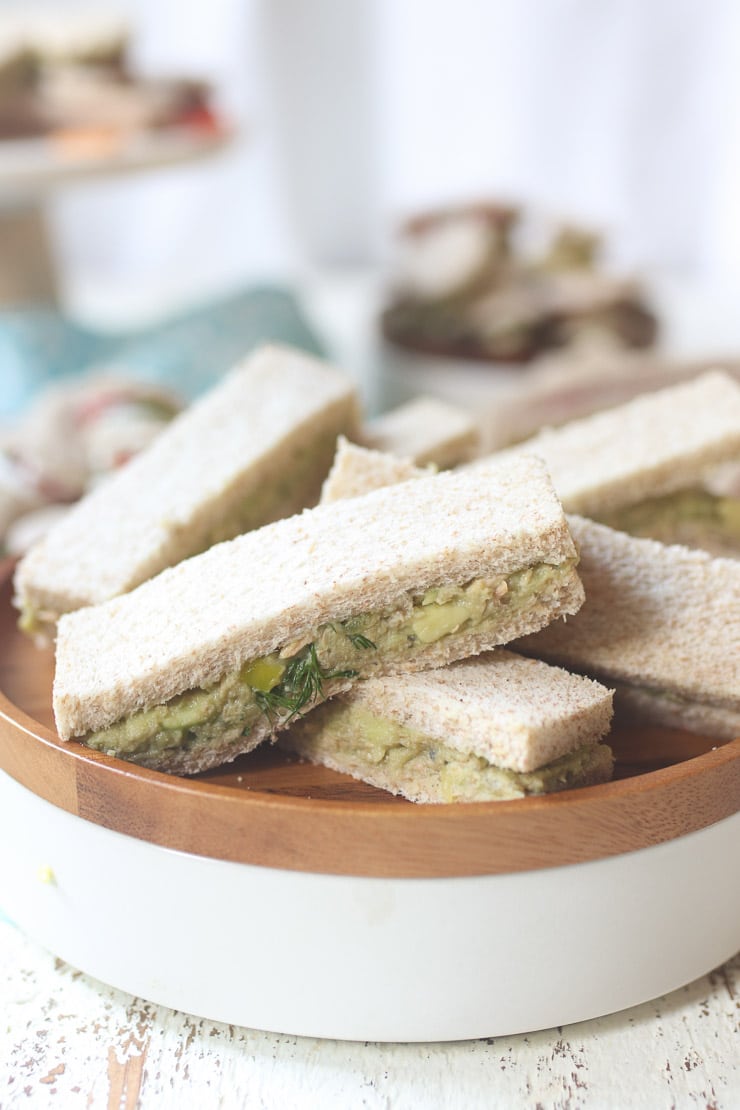 Instead of using mayo in my salmon salad, I mash up some avocado with lemon juice and dill. Super easy and nutrient dense! You can also do this with tuna (I go for light tuna for the lowest mercury options). As for salmon, I often look for WITH bones and skin and no salt added which adds beneficial calcium! PS: Baby E used to HATE salmon no matter what I did, but as soon as I started to make these finger sandwiches (with a squirt of relish for a tiny bit of sweetness), he became obsessed.
Peanut Butter Chia Jelly Toddler Finger Sandwiches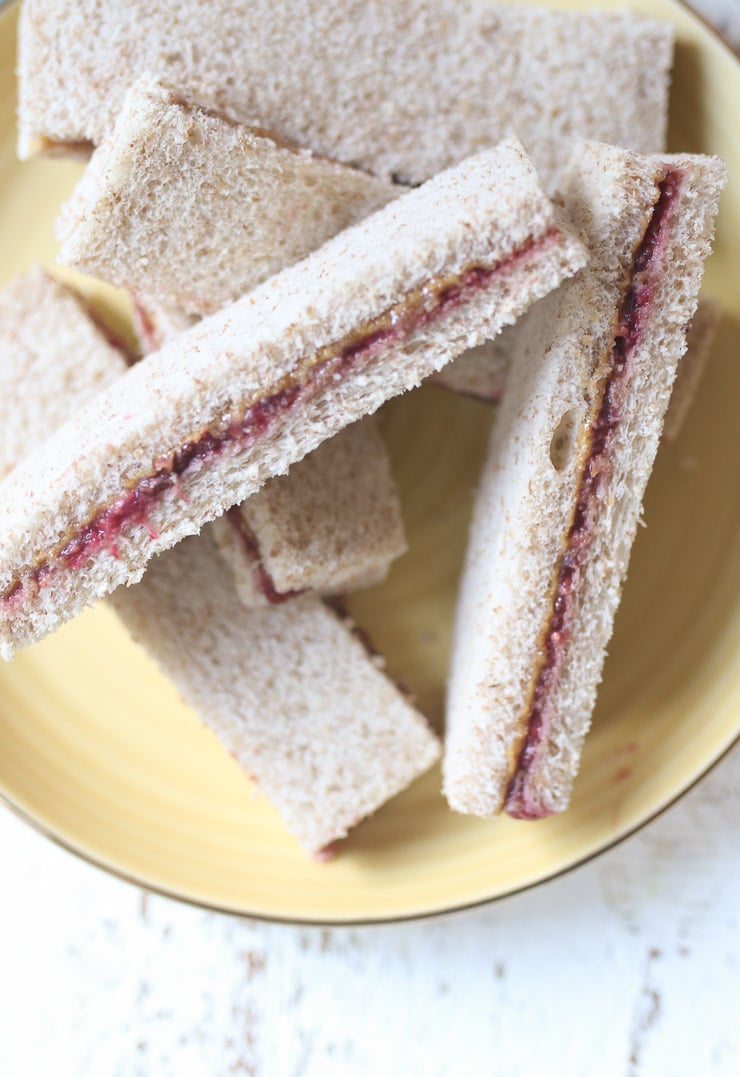 These are Baby E's FAVOURITES and they're stupid simply. In a bowl, mix one package of baby food (any flavour- fruit, veggie, whatever you have) with a tablespoon of chia seeds and let it sit overnight. Then spread it onto bread, along with the peanut butter, smash together and slice! I make this cheater chia jam every week and use it on toast, in yogurt, ricotta, sandwiches and more.
Ricotta Strawberry & Cucumber Toddler Finger Sandwiches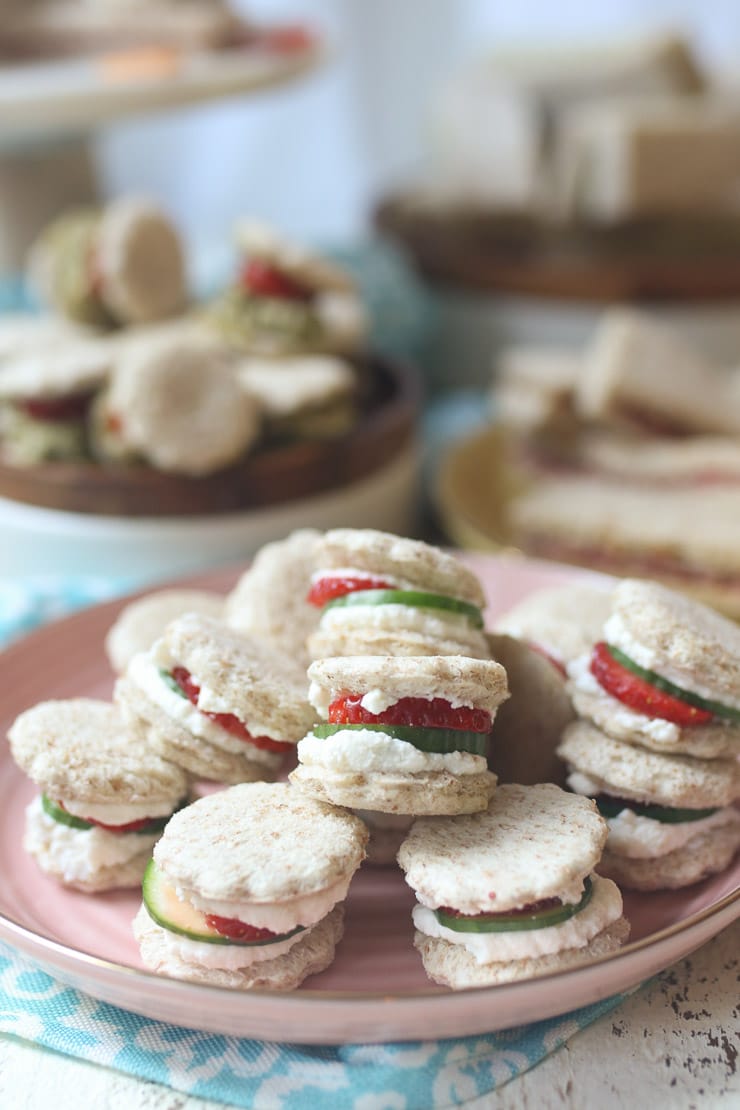 These are like fancy high tea sandwiches, but are actually totally kid and toddler friendly. The combination of creamy ricotta and cream cheese with strawberries and cucumber is such a treat that is great for breakfast, lunch or snack.
Chicken Pesto and Tomato Toddler Finger Sandwiches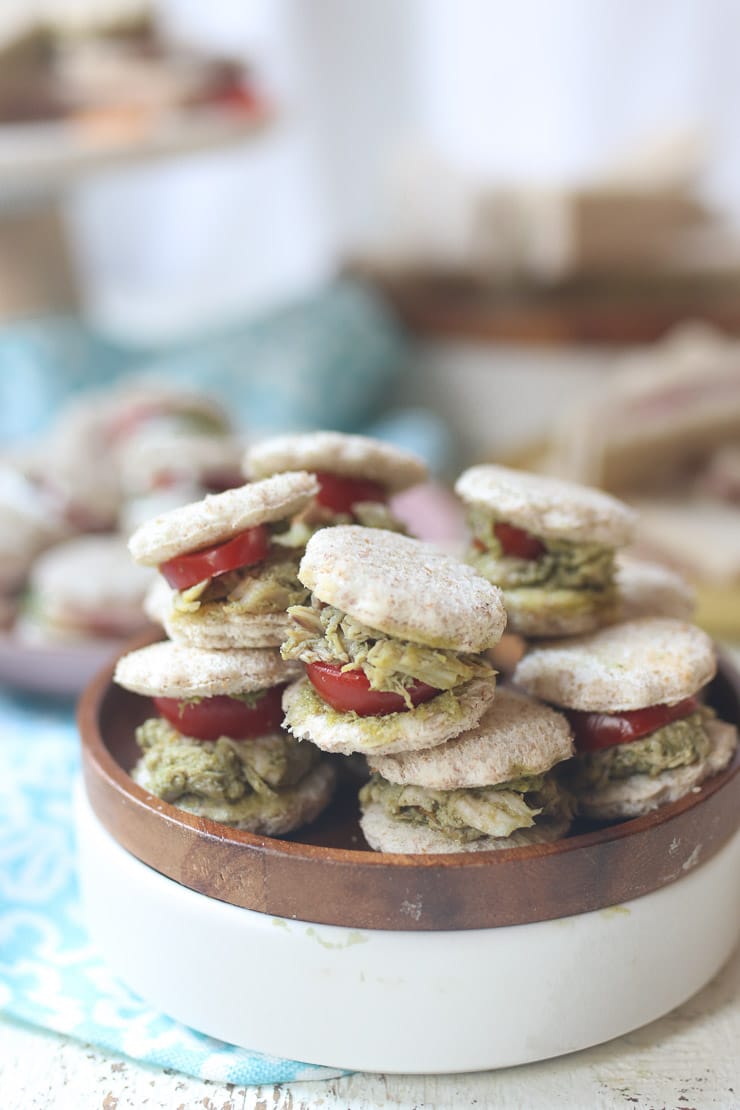 This is a great way to use up any leftover chicken or rotisserie chicken. Just add a little pesto (homemade or store bought), layer with tomatoes and cut into fingers.
What's the Best Bread for making healthy toddler finger sandwiches?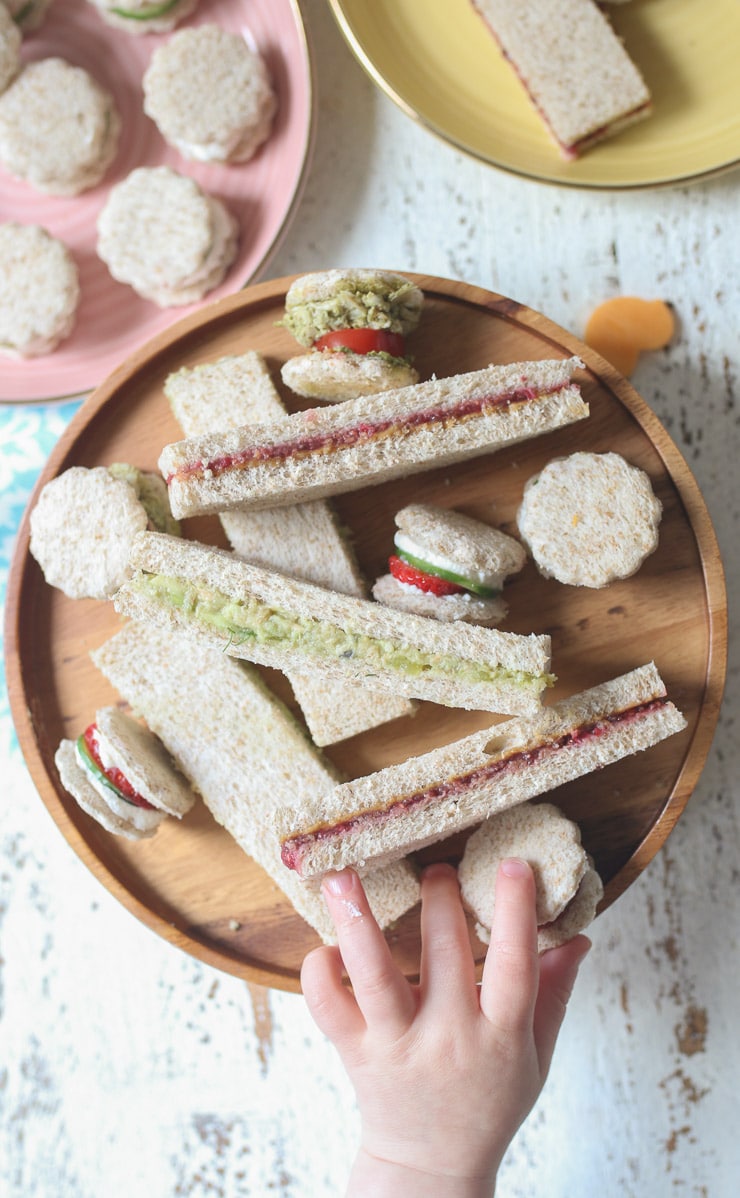 Honestly, it's a bit of a balance. The softer bread is best but it's not as nutritious, so I usually serve a simple whole grain bread for finger sandwiches and choose a heartier, seedier bread for breakfasts. If you or your kiddo are gluten free, you can of course use a gluten free bread.
So friends, tell me – what kind of healthy toddler finger sandwiches do your kids like?
Leave me a comment below with your favourite!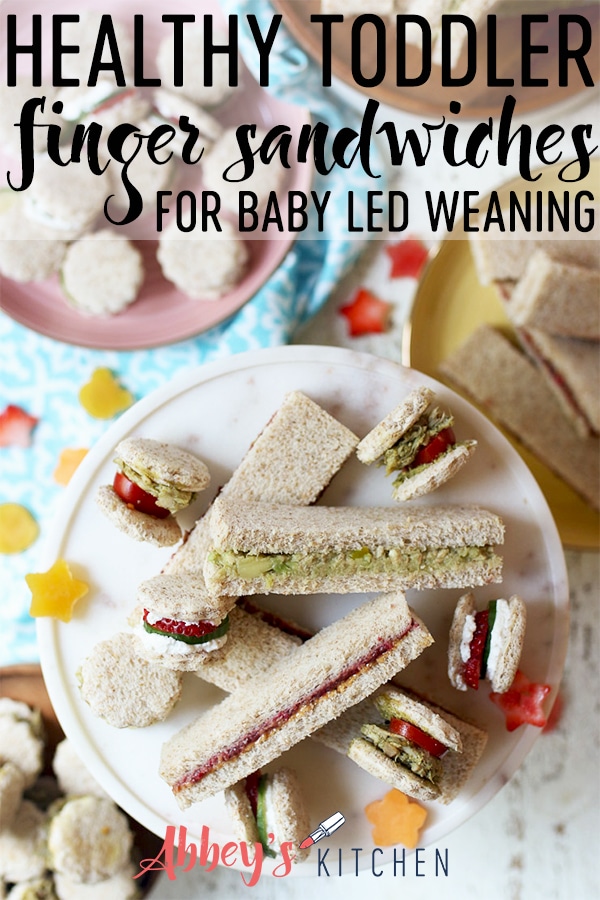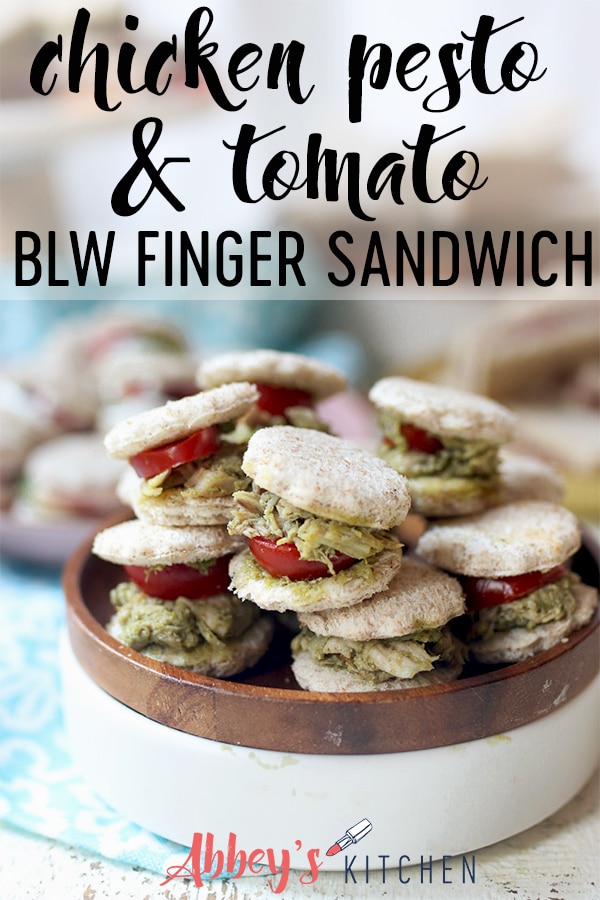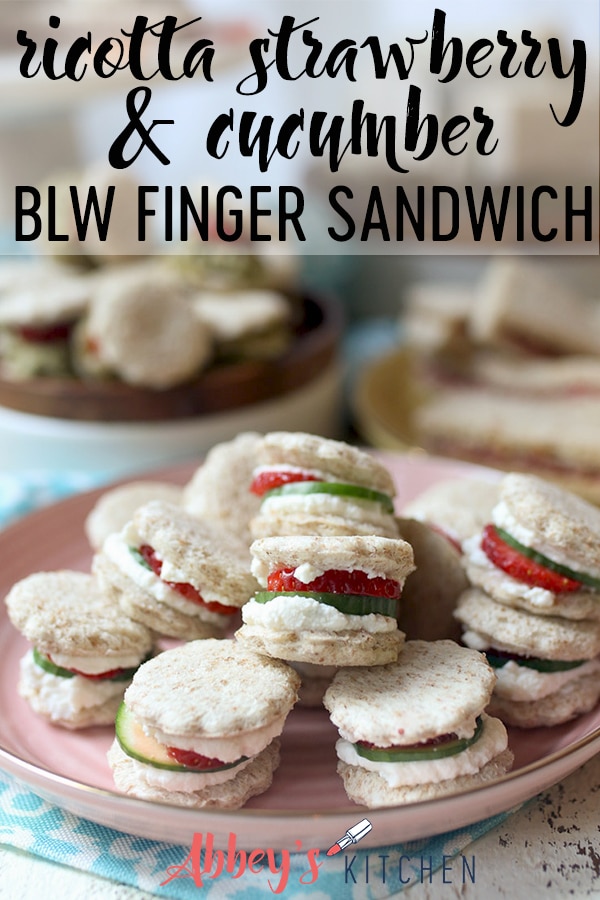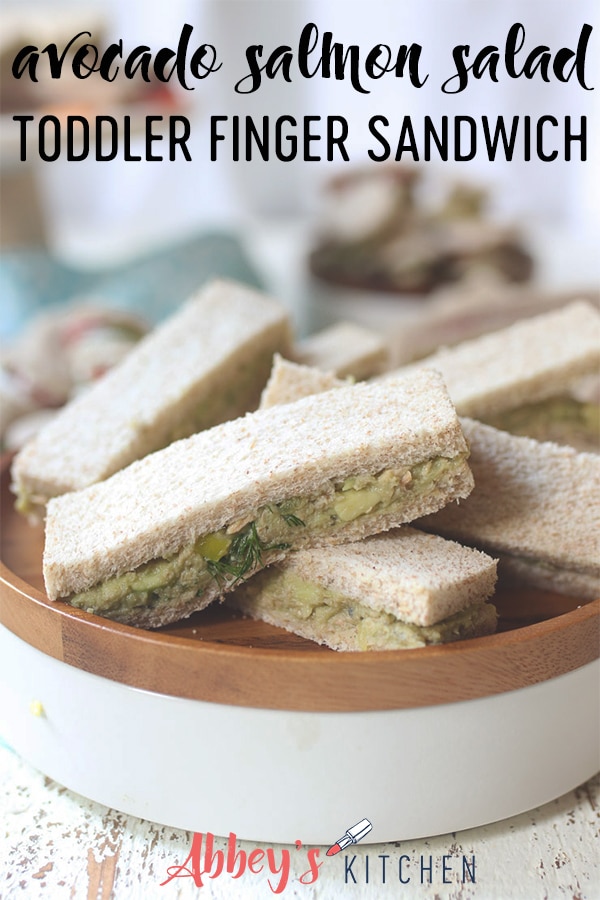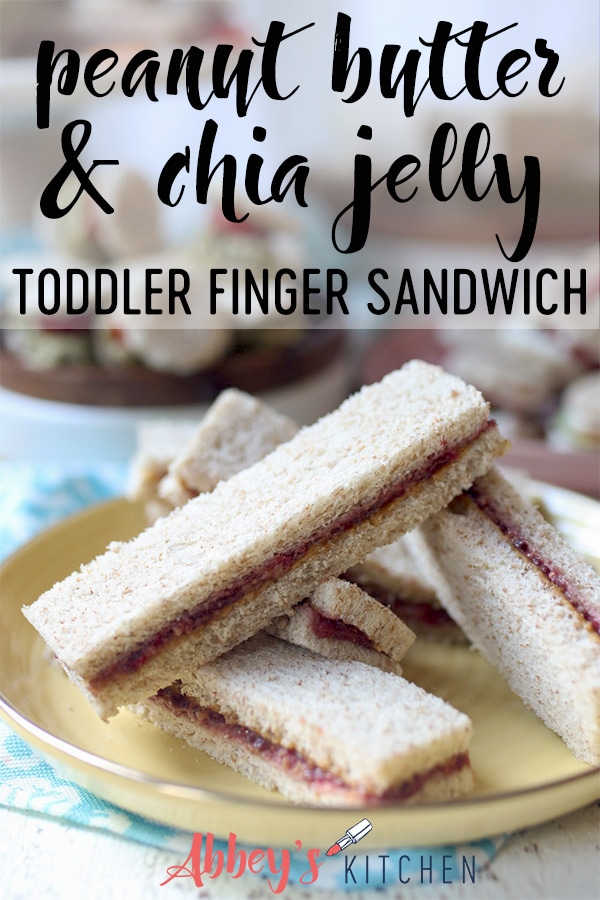 Updated on May 20th, 2020