Are you eating enough to burn fat and build lean muscle? If you're dieting, you may be sabotaging your weight loss goals. I share the secrets I learned from my wedding diet in this tell all blog post.
I can't believe it's already been a year since I got married! So I thought I'd take a stroll down memory lane and share with you what my bride diet looked like and how I learned that I needed to be eating enough to burn fat and build lean muscle. And yes, you can too.
The Dress – The Motivation for my Wedding Diet
When I got engaged a year and a half ago, choosing my dress was the first thing I did. I already knew exactly what I wanted so went straight for the gold- a tight-fitting Imbal Dror with a tight corset bodice and a mermaid layered train. It was sexy just as it was, but I decided to take it one step further and remove the entire back.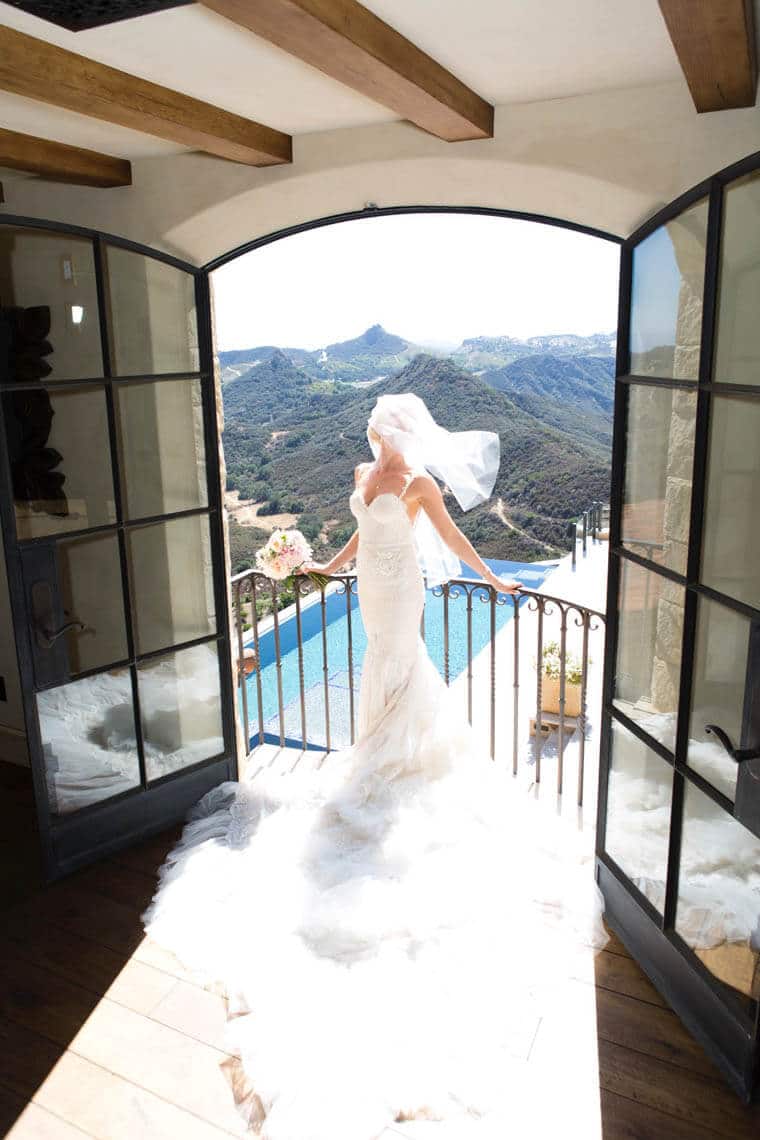 That, my friends, is what we call #motivation. I loved my body then (and still do now), but I decided my backless gown was going to be a good push to meet my long standing goal to build up some solid lean muscle and improve my fitness levels. I was ready to work, work, work ….
Learning to Move Less to Burn Fat and Build Lean Muscle
Building muscle isn't something my body does very easily. I'm a typical ectomorph so my body goes straight up and down without much going on in between. Traditionally, ectomorphs are stronger at cardio (i.e. running) then lifting heavy weights, but running wasn't getting me the strong body I was after. It actually was just hurting my knees and giving me pretty brutal shin splints. Lesson 1: Listen to your body. I quickly realized something I already knew but didn't have the motivation (like a tight wedding dress!) to do something about- changing your body often means changing your comfortable routine. The running had to go.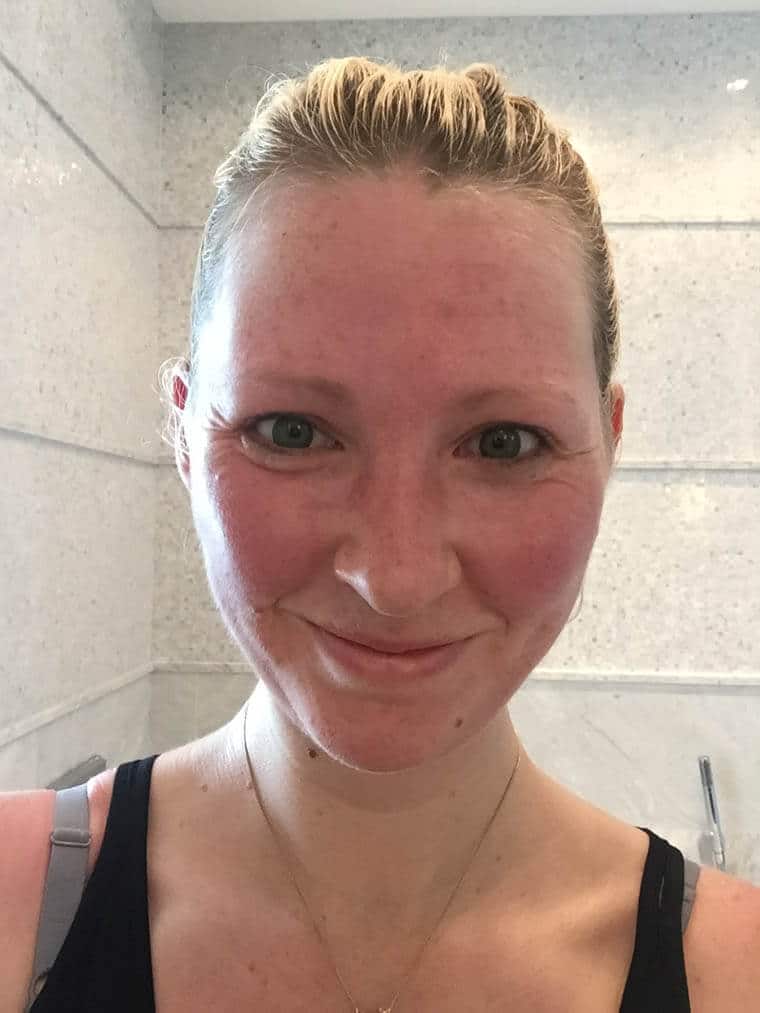 Lesson 2: If you need a push to make these changes, seek out a professional. I was already seeing my amazing trainer a few times a week, but decided to listen to him and supplement those training sessions with a variety of fitness classes at the gym instead of my long jogs on the treadmill. Remember when I wrote about common exercise mistakes? Yah, I've made and learned from them all. All that cardio was burning through any possible muscle gains I could have been making in the weights room. Once I cut out the long cardio sessions, I worked in a full rest day once each week and at least one lighter or mobility based day  (like pilates or barre). This is also around the time I said buh-bye to my Fitbit and ta-da, I started to get fitter (see my post on that here).
Working out less not only gave my muscles time to recover and grow, but it also helped me push harder when I did work out rather than half-ass each workout in my exhausted state. So can you move less to burn fat and build lean muscle? If you do it right, yes, you definitely can.
Eating Enough to Burn Fat and Build Lean Muscle
The toughest part of this for me wasn't going to be the workouts (I actually love working out). The hardest part was going to be changing my diet to support my weight training– even just changing the timing of meals was going to be a mental challenge. So I decided I wasn't going to do it alone. I may be a dietitian who "knows" what to eat to reach different kinds of goals, but I'm also human, and we all sometimes need encouragement and support. So I hired my colleague, Ben Sit, who specializes in sports and fitness nutrition to help monitor my progress every step of the way.
When I first met with Ben about 9 months out from my wedding, I was clear about what I wasn't willing to do to build muscle and lose fat for my wedding. I wasn't willing to cut calories and "diet down". Knowing all too well the long term implications of dieting on metabolism, I didn't want to put myself in typical "fitness model" starvation mode the weeks leading up to the wedding day. One day's worth of pictures is SO not worth the life-long hit to my metabolism. Let's not forget that I would be going straight from wedding day to a two-week eating extravaganza on my honeymoon, which set all my precautionary dietitian red flags off.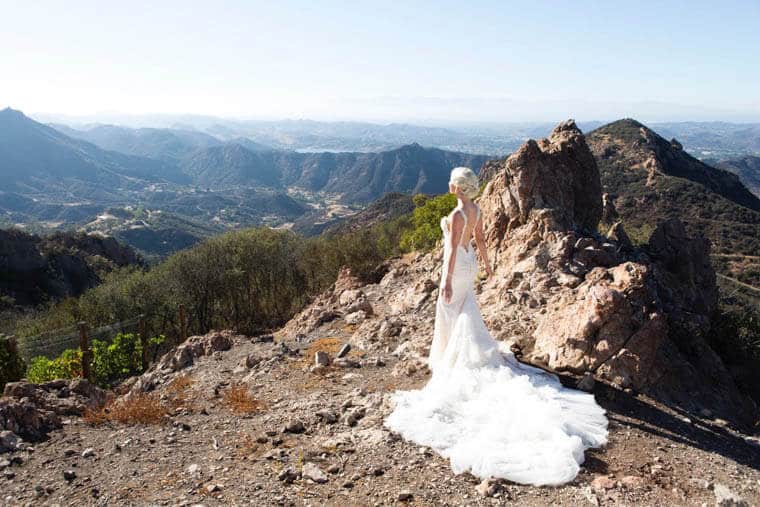 About 9 months out from my wedding, Ben and I crafted a plan that would focus on fueling my workouts for optimal muscle development and recovery. Everything else (fat loss, and even weight loss if it managed to happen) would be potential by-products.
Aligned with my requests, Ben promised I wouldn't be cutting calories. In fact, he insisted that I wasn't eating enough to burn fat and build lean muscle and I would have to add MORE food to my daily routine. If that sounds anxiety provoking to you, rest assured that it was a bit scary for me too. Even though I knew that consuming too few calories often interferes with muscle growth and fat loss and I knew I would have to make sure I was eating enough, I was still a bit worried about eating a lot more than usual, mainly because I didn't feel hungry for more. I mean, it's one thing to know what to do, it's another thing to do it full out. But this was exactly why having Ben on my side for support and reassurance was key.
My Wedding Diet for Building Lean Muscle
The focus of my starting wedding diet was optimal protein and carbohydrate distribution (pre and post workout) and adding significantly more of my calories early on in the day, which I wasn't used to doing. Each time Ben and I would meet, I would describe getting hungrier and hungrier. This was a great sign! This meant my metabolism was revving up as I was feeding it more often (and my muscles were growing as a result!), and Ben could then suggest adding another snack or increasing my meal portions. We actually never talked about calories (which I appreciated), focusing more on nourishing my body with the fuel it needed and eating enough to burn fat and build muscle. For example, most of my carbs for the day showed up around morning workouts because in the evening, my activity levels dropped off and I didn't need the quick energy.
Even as we got really close to my wedding and I was starting to "lean out", I still didn't need to cut calories. In fact, any changes we made were little tweaks to meal timing or macronutrients (i.e. adding bit more protein in place of fats or carbs if I didn't need them). I also went to weddings, BBQs, engagement parties and restaurant dinners literally up until the week of my wedding. I had beer, ice cream, burgers and chocolate. Translation? I actually never felt deprived. I was eating more than ever and looking better than ever.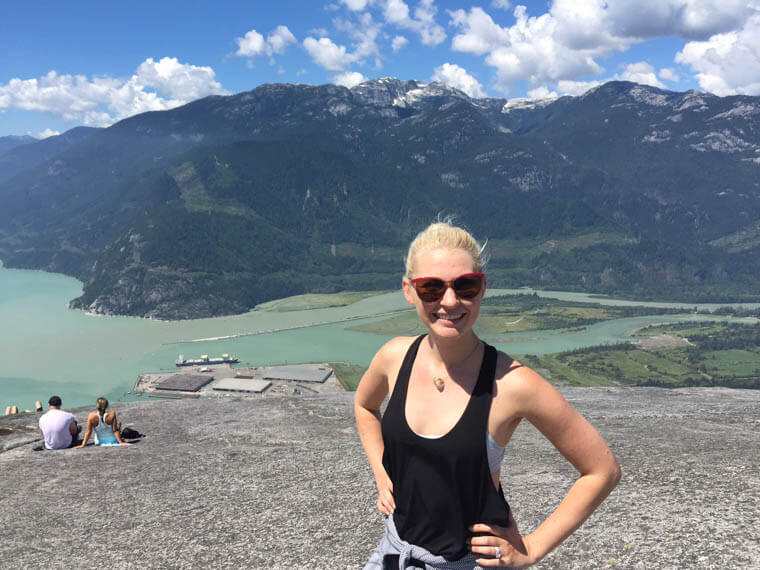 Pretty soon I was lifting around the same weights as my (now) hubby and I was killing it in our race-based spin classes. I felt strong, confident and energized. That was my number one goal. The changes to my body were all just gravy.
At our last meeting, a week out from the wedding, I was pretty much the same 125 lbs I always was (okay, so I dropped 2 lbs), BUT I cut my surface body fat in half! In other words, I gained a lot of lean muscle while losing body fat. My back muscles were well defined, my shoulders were round, and my usual little pooch belly was surprisingly flat. I was happy with what I looked like, but most importantly, I felt pretty damn great. And let's not forget that I had been eating more than ever before!
What I Ate the Day of My Wedding
I hear most brides don't eat anything at all on their wedding day because they're too busy and they don't want to bloat. Oy vey, I'll take bloating over hangry any day- especially on my wedding day so I made sure to eat.
As we got our hair and makeup done, I ate like about 8 egg whites, watermelon, cucumbers, berries, oatmeal, chicken breast, almonds, green tea and water. I was careful not to overdo it on the sodium simply because I didn't want to bloat or get thirsty and then have to pee a lot. Honestly, getting in and out of my dress was a total bitch so that was my main priority.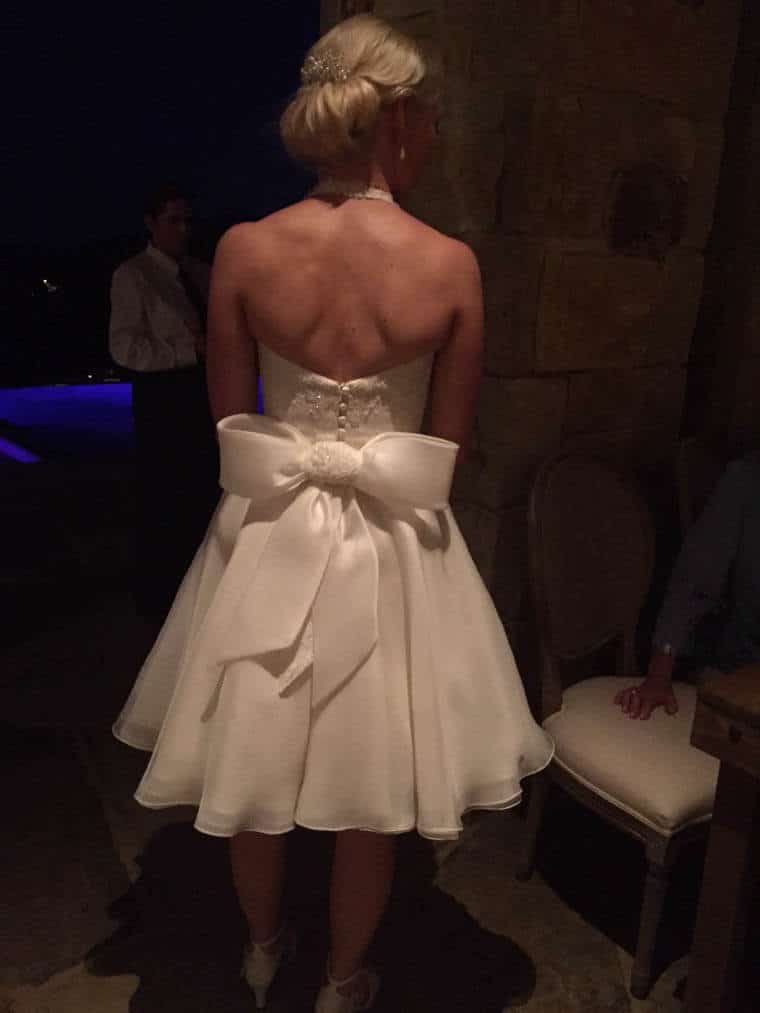 After photos and our ceremony, I made a b-line to cocktail hour and ate every damn hors'd'oeuvre that passed by. I also ate my entire tasting menu meal and all of the desserts. #NoShame. It wasn't that I was starving, I actually picked away at food all day! But I had put so much time into curating that menu, I was determined to enjoy it more than anyone. OMG and I totally did.
My Post Wedding Diet
The morning after the wedding (and every day and night afterwards while on my honeymoon), I ate whatever I wanted, whenever I wanted. With the exception of the day after the wedding (which was spent sleeping, eating, driving and beaching), I did an hour in the gym, and then spent most of the day walking around like a typical tourist. Some days I even hiked (and you bet I ate a lot those days!). While on my vacation, I ate a lot more carbs and wine than usual (let's just say I definitely was eating enough), but I listened to my body. I ate when I was hungry and stopped when I was satisfied and that's really a huge diet win in my books.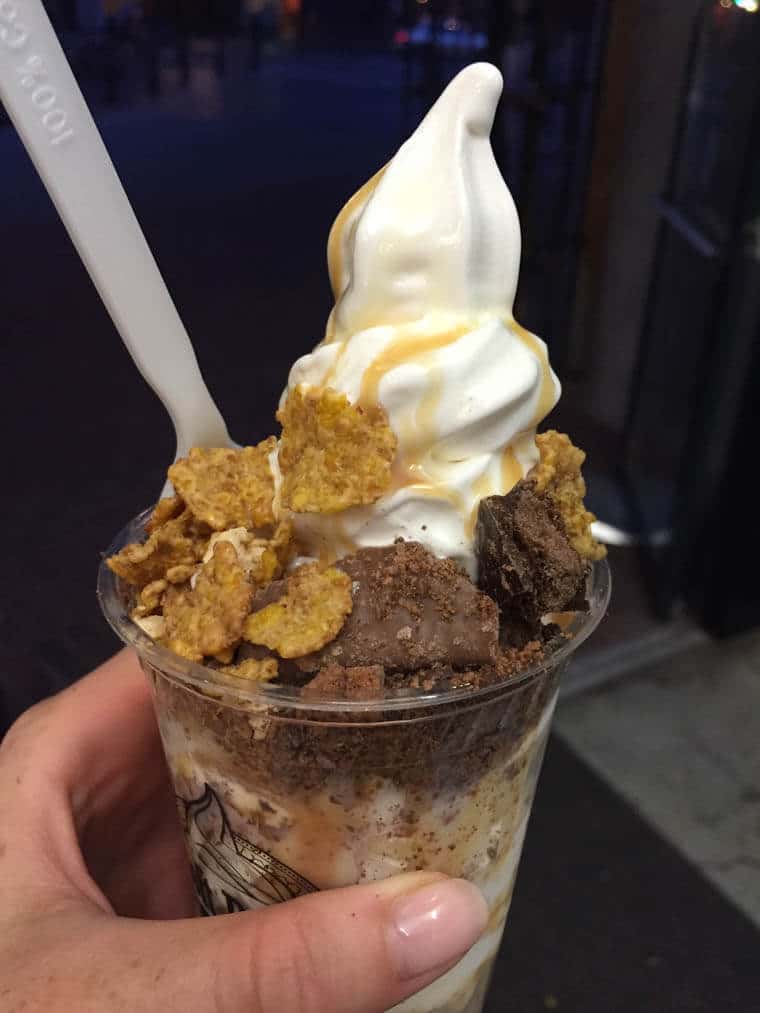 So where am I now? Well, I got home and was SO excited to get back into my fitness routine. I missed my gym friends and returned mentally refreshed and so ready to get back in the (spin class) saddle. I was also excited for my morning egg whites and oatmeal breakfast, and I was craving asparagus and steak on the BBQ. Honestly, I've pretty much returned to my pre-wedding routine only because that has been what feels good and my wedding didn't mark the end of my fitness journey. There are a lot of bigger weights in the weight room to pick up!
I have no clue what my weight or body fat percentage is post-wedding because I don't even own a scale. What I do know is that I feel awesome and I think I look really great (even after a 2 week honeymoon feast). This is the beauty of not CUTTING calories and dieting down. By eating enough to fuel my workouts (and not diet), I not only built muscle and lost fat but it also "prepped" my body for a larger than usual amount of energy from all the restaurant meals on my honeymoon. It was also helpful that I didn't get to the wedding feeling emotionally (or physically) deprived. Cutting calories and dieting too severely often puts people in a series of dichotomies. They're on the diet/exercise routine or they're off it. By not taking my holiday as a 2-week sedentary-booze-and-binge-fest, I was able to return home in a place of balance and feeling great.
Want to see my wedding diet in action? Check out our Youtube Channel here and don't forget to comment, like, share and subscribe!
Become an Abbey's Kitchen Subscriber
Signs Your Not Eating Enough to Burn Fat and Build Lean Muscle
As I quickly learned through my own experience, you need to be eating enough to burn fat and build lean muscle. When you under eat, you risk slowly down your metabolism (making it more difficult to lose weight or burn fat), and your body uses your muscle stores as energy (slowing down your metabolism further and interfering with your ability to lose weight even more). Here are some important signs to pay attention to that may suggest you're not eating enough.
Your body weight and fat percentages aren't moving despite cutting calories and increasing exercise.
Your blood sugar levels are low (hypoglycemia).
You're having a hard time getting pregnant.
You're sleep is disrupted regularly.
You're hangry.. like ALWAYS.
You're cold (even in the Summer).
You're constipated (ugh the worst).
Your hair is falling out.
You're super exhausted and struggle through your exercise regime.
Are you eating enough to lose weight and fat?
What wedding diet did you try when you were getting ready for your wedding?
Leave me a comment below with what has worked for you!

Professional Wedding Photo Credit: Anthony Patrick Manieri
Updated on August 12th, 2019