In this bikini body guide, I compiled my top 10 Healthy Eating Tips to help you rock that bikini body mentality this summer.
Aside from me encouraging you to slip into your teeny weeny yellow polka dot bikini, you don't really need my advice for how to get a bikini body (I've already told you that EVERY body is a bikini body here so check this out). I believe that having a bikini body is more of a mentality, then it is any kind of aesthetic body weight or size and that's where I come into play. It's all about feeling your most confident, happiest, healthiest self- not the size of the two-piece you wear.
The Bikini Body Mentality Means Feeling Your Best All Summer Long
Follow this bikini body guide to get into the bikini body mentality this summer!
1. Get Enough Sleep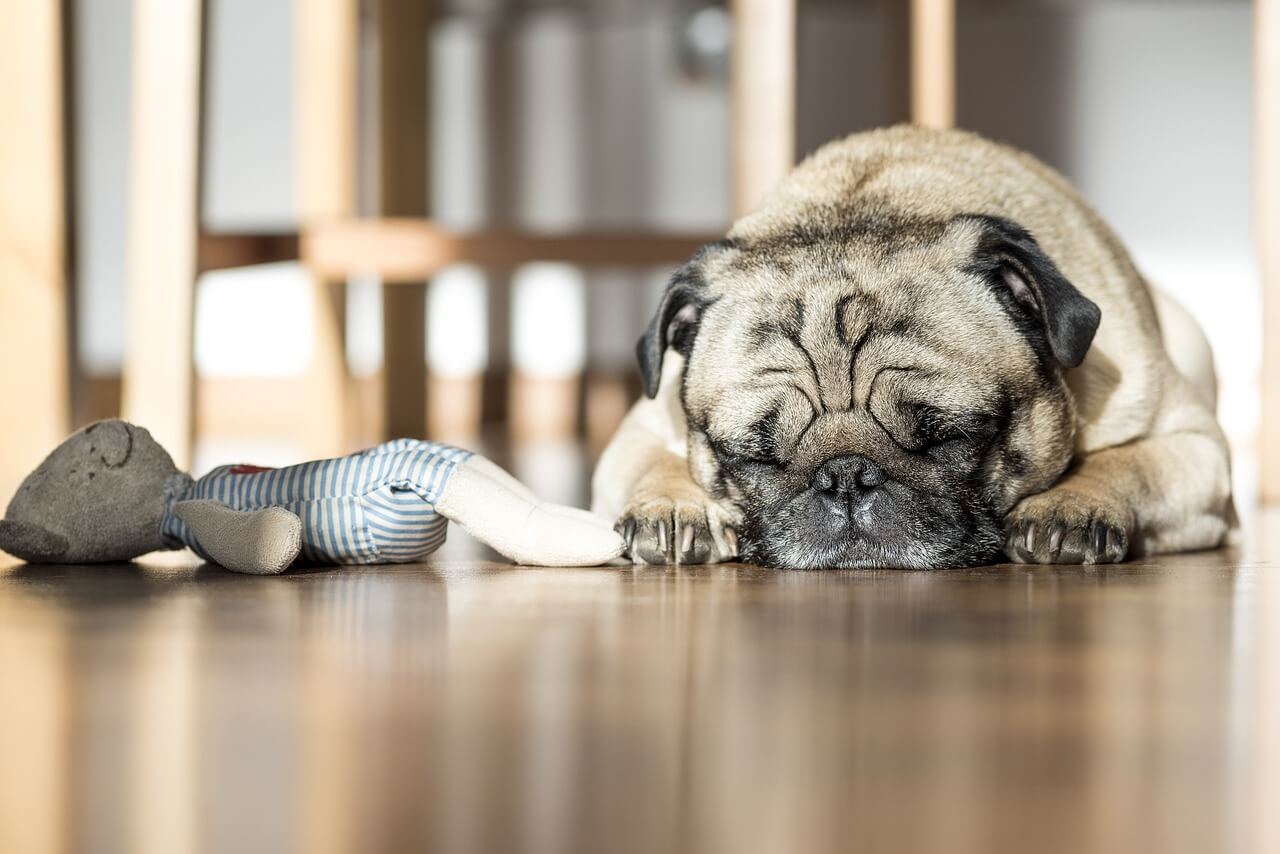 Summer is going to get busy. In addition to your normal work routine, you've likely got weekend weddings, getaways, BBQ's and family get togethers. The last thing you need is to get run down and cranky. Not only does it suck being a groggy Debbie Downer, but skimping on sleep can result in increased inflammation in the skin and can exacerbate acne or psoriasis. They call it beauty sleep for a reason. I also recently wrote about how your sleep patterns can influence your weight and food cravings, leaving you more susceptible to eating more BBQ ribs than what probably feels good to your body. I mean, I'm all for a good rib, but balancing it out with some watermelon or gazpacho will leave me feeling a little less crampy, bloated and full. All of these things together means you need to make sleep a priority so you can feel you're most confident and energetic as we approach the busy, exciting months of Summer. Make a promise with yourself that you won't skimp on shut eye, no matter how hectic things get – aiming for around 6-8 hours each night.
2. Try a New Work-Out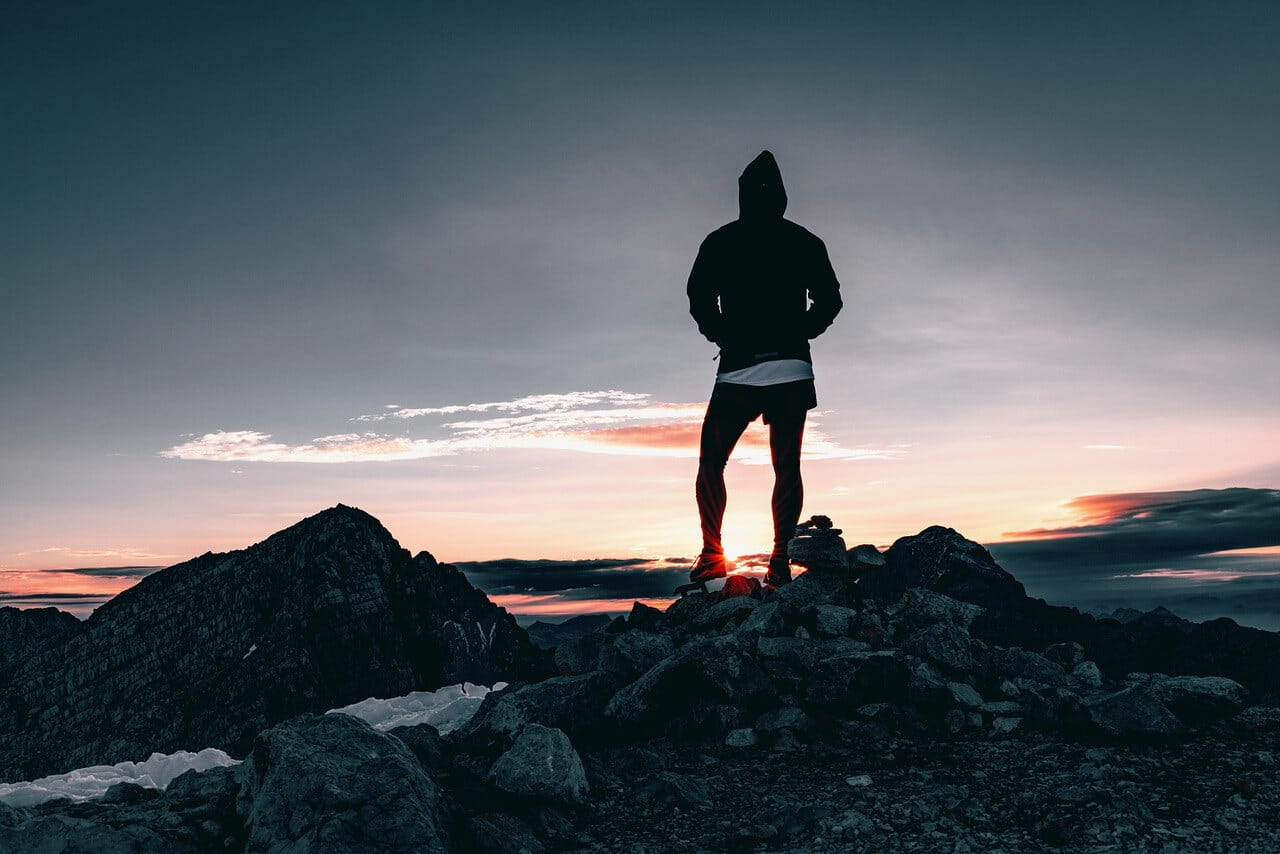 The weather is warming up, the snow is gone, now is the time to get out and find a new, fun activity. Don't force yourself into a work-out routine with the sole goal that you need to lose weight. Doing exercise you hate often can result in the opposite of your intended effect- yes, you can actually gain more weight (read more about this here). Instead, aim to find a fun new activity that you actually look forward to, and take weight loss out of your primary intentions. Maybe start weekend bike rides with your family, or give rowing a try, or maybe just try walking to work. We get so little time with the warm weather, now is your opportunity to enjoy it!
3. Plan & Prep Meals Ahead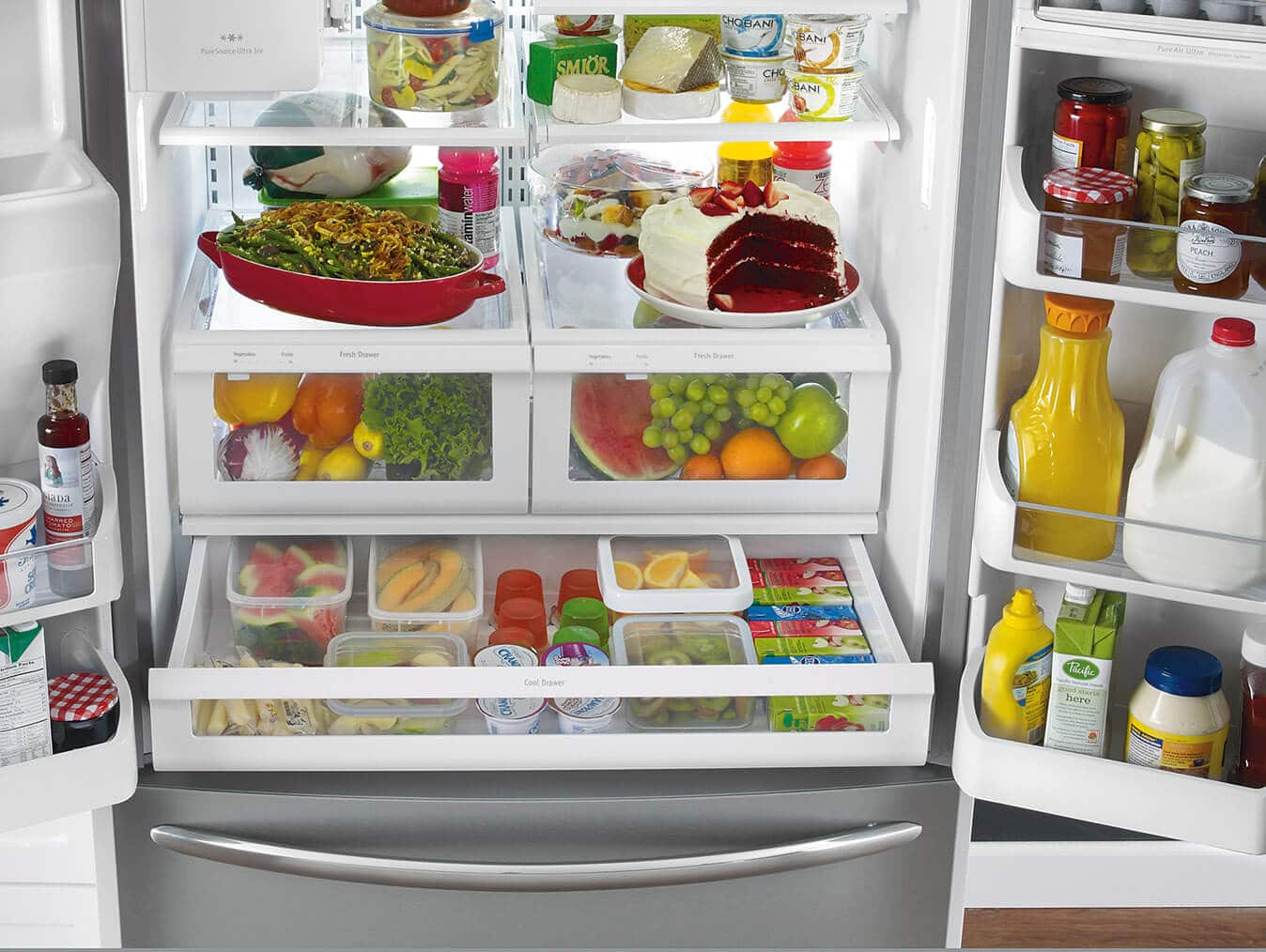 I get it, we're all busy, and sometimes making a meal feels like the last thing on your list. But most restaurant and fast food tends to be loaded with sodium, and I don't know anyone who enjoys the feeling of a salt-induced bloat. On your day off, take some time to plan and prep your meals ahead for the week, leaving you more time to enjoy the warmer weather and longer nights. I generally use my Frigidaire Induction stove to quickly boil water for making big batches of quinoa, and rice, while baking a few pounds of chicken breasts in the oven. I also store pre-cut baggies of veggies and fruit in my crisper with the PureAir Freshness Booster inside. The booster helps prolong the life of my ready-to-go snacks without any preservatives, so I have tasty, ready-to-go treats for throwing in my beach bag. Sharing with friends is optional, of course.
4. Don't Cut Calories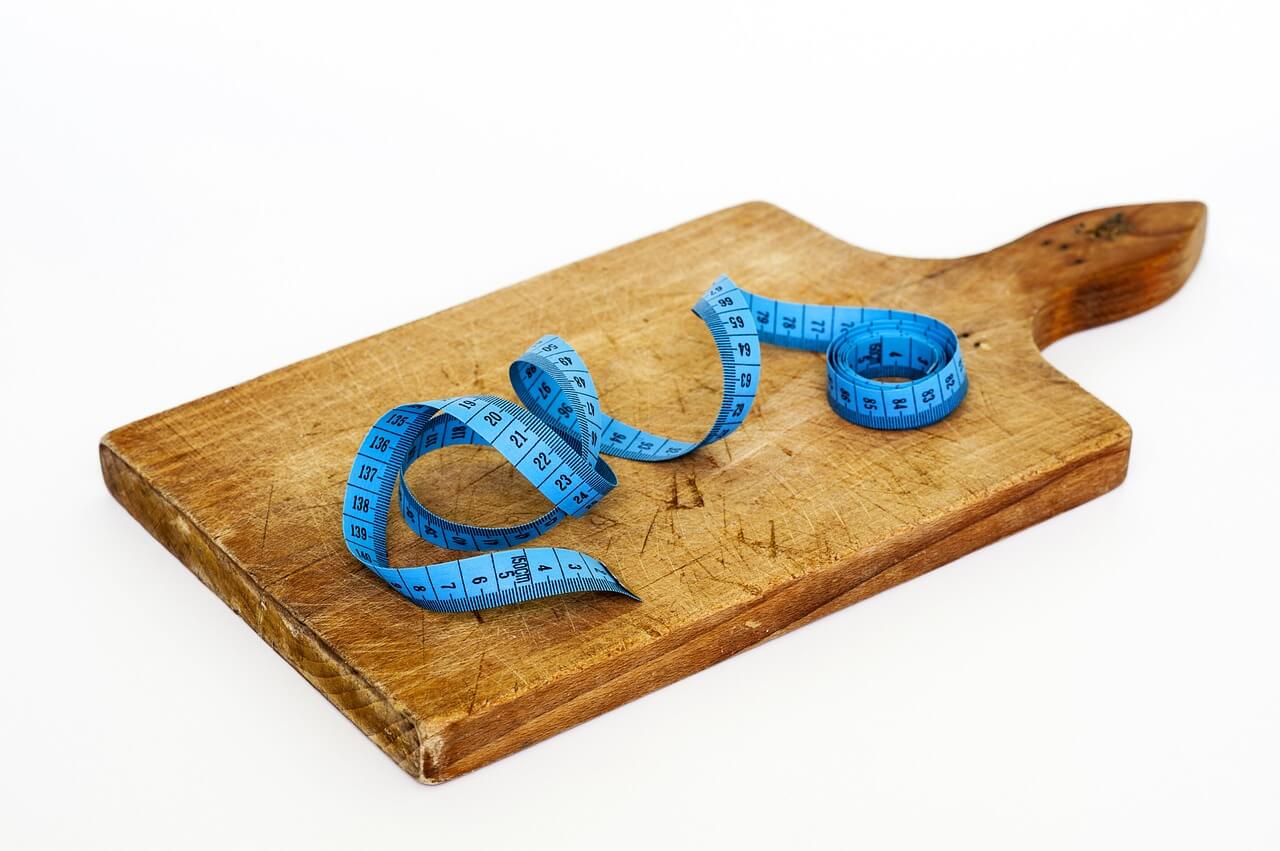 I know, every other bikini body guide right now is probably telling you to cut, cut, cut- but studies suggest that this can often actually back fire on you. Cutting too many calories in a frantic effort to drop some LBs can cause your metabolism to slow, and your body to start eating into your precious muscle mass. It can also interfere with our innate hunger cues and cause binges in a state of deprivation. Instead of cutting calories, simply try to focus on fibre and protein rich foods which are inherently more satiating, and then listen to your body for those early signs of hunger and satiety. Quality always wins over quantity in my books.
5. Eat More Fat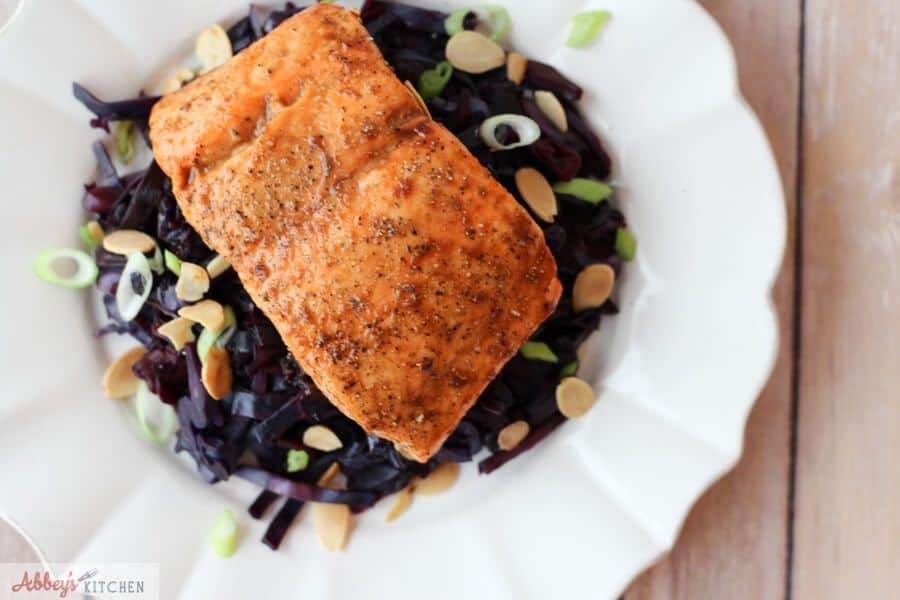 Again, I know. Doesn't fat make you fat? Oh lord, celery could make you fat if you ate too much of it. While all fats (well, maybe aside from trans fats) are A-OK in moderation, most of us would do well to focus mainly on Omega 3s especially when we're looking to feel our best. Omega 3 fatty acids have been shown to decrease skin inflammation which reduce the risk and impact of dermatitis, psoriasis and acne. They have also been shown to inhibit inflammation in the skin caused by UV radiation which may play a role in reducing the risk of skin cancer – and that's key for bikini body weather! Also, while studies have focused more on fish oil supplements, there is some evidence to support the benefits of Omega 3s for fat loss and weight loss, as well. Honestly, though, that's not at all why I eat it. Fish tastes amazing- and is surprisingly easy to cook especially at the Summer BBQ. Go for fattier fish like salmon, trout, sardines, tuna and mackerel to get your best Omega 3 bang for your buck.
6. Go Easy on the Adult Bevvies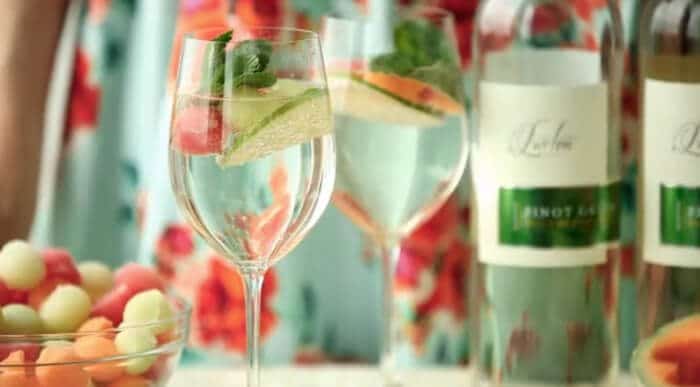 I hate all those spring break movies where all of these super ripped bikini bodies are prancing around with margaritas in their hands all day. The reality is, too much alcohol is just never a good thing when it comes to feeling our best. Alcohol can cause bloating (especially if the drinks are sugary), dehydration and it also tends to reduce our inhibitions when we're faced with a platter of chips and dip. And a hangover? Ugh. What a way to kill your bikini body confidence and buzz. No one has time for that. Now, I'm totally not saying you can't have a little drinkie drink at your May 2-4 kick off party, but I suggest trying to be mindful and moderate in your drinking. For every alcoholic drink, try having at least two cups of plain water to help you flush out your system and prevent the not-so-sexy feeling bloat. You can also try lighting up your favourite cocktails like what I did with these recipes here. Either way, approach alcohol with a bit of moderation and you're body and mind will thank you.
7. Portion Out Snacks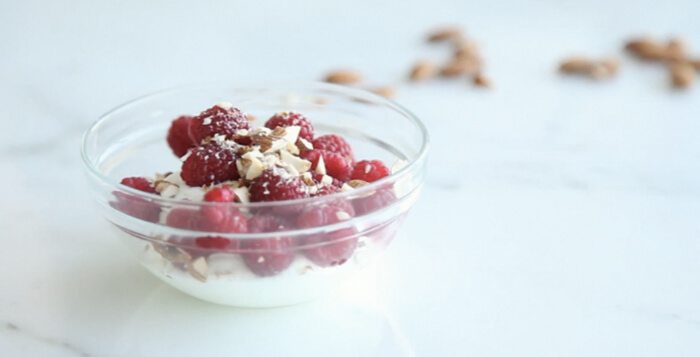 Snacks can be a great healthy way prevent you from getting too hangry between meals and binging by the time you get a chance to sit down again. But snacks can be both helpful or harmful, depending on how they're done. First of all, never sit down with a big bag of snack food and expect you'll be able to stop yourself at a mindful portion. It's possible if you have an amazingly strong relationship with food, but more often than not, you lose track. Second, plan to get hungry and need a snack so that you're not stuck with whatever vending machine or convenience store treats you can quickly find. I always portion out a bunch of healthy snacks at the beginning of the week – from baggies of nuts, to sliced veggies, to yogurt parfaits and apple almond sandwiches – and then make them available so you can grab them before you leave the house. Because let's be honest, a hangry bikini body at the beach is NOT a happy bikini body.
8. Make Veggies the Star of the Plate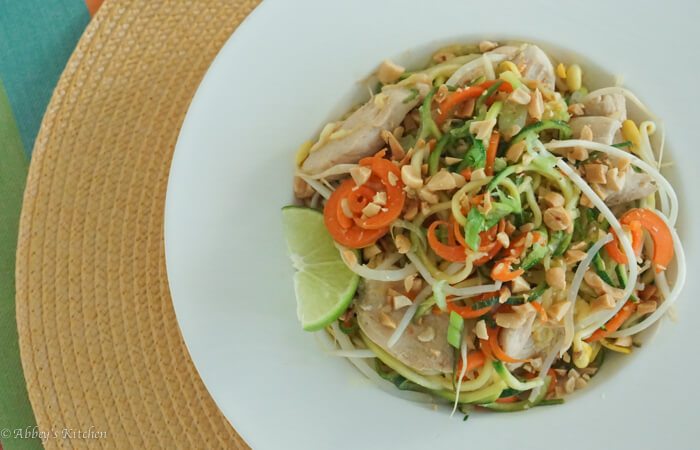 So I am definitely not a vegetarian. I love a rare steak as much as an Atkins or Paleo– enthusiast, but boosting your daily vegetables is essential in my bikini body guide. With the warm weather finally on our doorstep, now is the time to sneak in some extra in-season veg. Rather than swearing off meat or carbs, change your perspective of a meal by placing vegetables at the apex of the plate, and using starches, grains and meat more as your accompanying side dishes or "garnishes". Vegetables are not only super low calorie but they are loaded with fibre, which can help keep things moving along to reduce bloating, constipation and gas. And we all know that a gassy bikini body is never good times. I love using my spiralizer tool to help me boost the fibre-rich vegetable content in my meals, like in my Zucchini Pasta Carbonara, Vegetable Noodle Pad Thai and "Spaghetti" and (Bean) Meatballs.
9. Up Your Water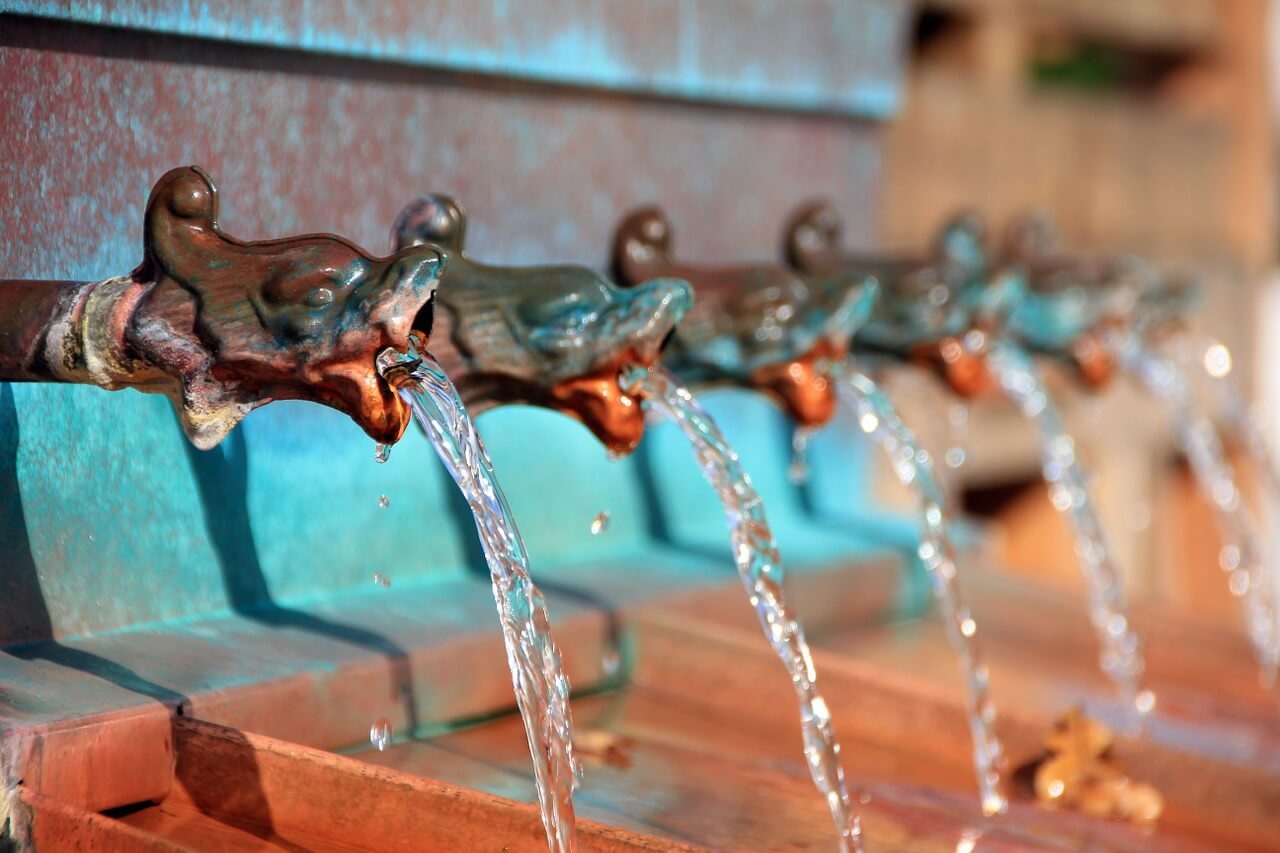 This one goes hand in hand with the balanced boozing tip, but I can't get through a bikini body guide without talking about water. Water is key to preventing uncomfortable bloating and constipation, managing your weight, keeping you feeling motivated and energized, boosting your mood, reducing headaches and much more. While the amount of water you need varies depending on your activity level, climate and body size, a general rule of thumb is to aim for 8-10 cups each day and to never let yourself too feel thirsty. Watch for early signs of dehydration like dry mouth and concentrated pee, and keep a bottle of filtered water near by at all times for sipping.
10. Forget Bikini Body Standards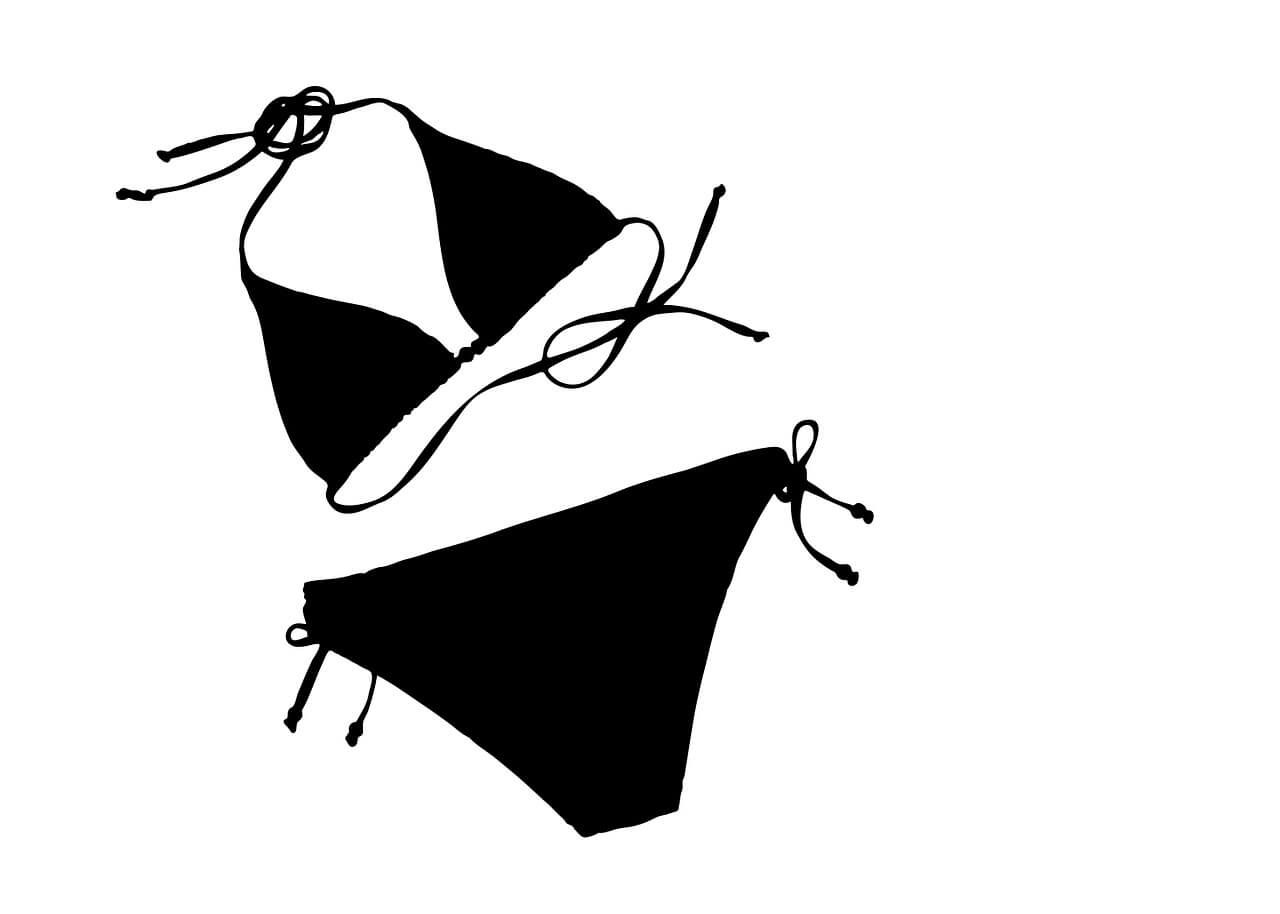 As previously alluded, any body is a bikini body assuming it's in a bikini. With the upcoming warm weather ahead, focus less on getting some unrealistic short term 6-pack, and more on the healthy behaviours that are going to feel best to that awesome bikini body of yours. No matter what your bikini body looks like, it will look a heck of a lot better when you're feeling great, energized, confident and happy. This is so much more important than having a thigh gap (ugh- why is that even a thing?)
More Blog Posts You Might Like
If you liked this bikini body guide, read these next:
How do you plan on rocking the bikini body mentality this summer? Did you find this bikini body guide helpful? Let me know!
Disclaimer: This post was developed in paid partnership with Electrolux/Frigidaire, however, as always, all opinions are genuine.
Updated on July 14th, 2023