We review the latest evidence on the best foods for morning sickness and whether they really work.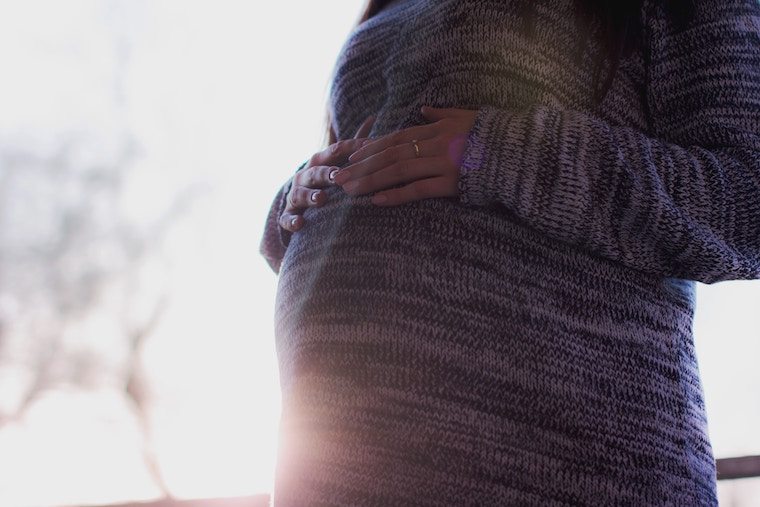 Confession time: sometimes being a woman can suck. Hear me out. I've spoken in the past about women hardships. I've spoken about mother nature's lovely gift that graces us once a month and don't even get me started on the wage gap and our reproductive rights being thrown around by old white men. Pushing the patriarchy aside, I also want to say that I'm a proud female and it's never been a more exciting time to be a woman. As a woman we are given a gift of GIVING life. That's pretty great.
However, like most rewarding things in life, it comes at a price. Yes, pregnancy can have its Kodak moments, but it can also be ugly. Constant pain without relief, body changes, nonstop cravings, and the best of all: morning sickness. Which for people that didn't know, it doesn't just happen in the morning. TRUST ME.
Now, there are some lucky woman that don't experience morning sickness, but that number is super slim. According to the American Pregnancy Association, 85 percent of pregnancy women experience nausea and vomiting, while 60-70 percent deal with the actual throwing up. I don't like those odds. I myself started my pregnancy off thinking I might have an easy ride, but nope, then it hit me. Hard. And since so many of the important things I do in my job takes place early in the morning, not barfing on the host started to constitute a good day.
There's no research to suggest we can PREVENT morning sickness, but there is some evidence about the best foods for morning sickness to lessen your symptoms.
Foods That Help with Morning Sickness
Ginger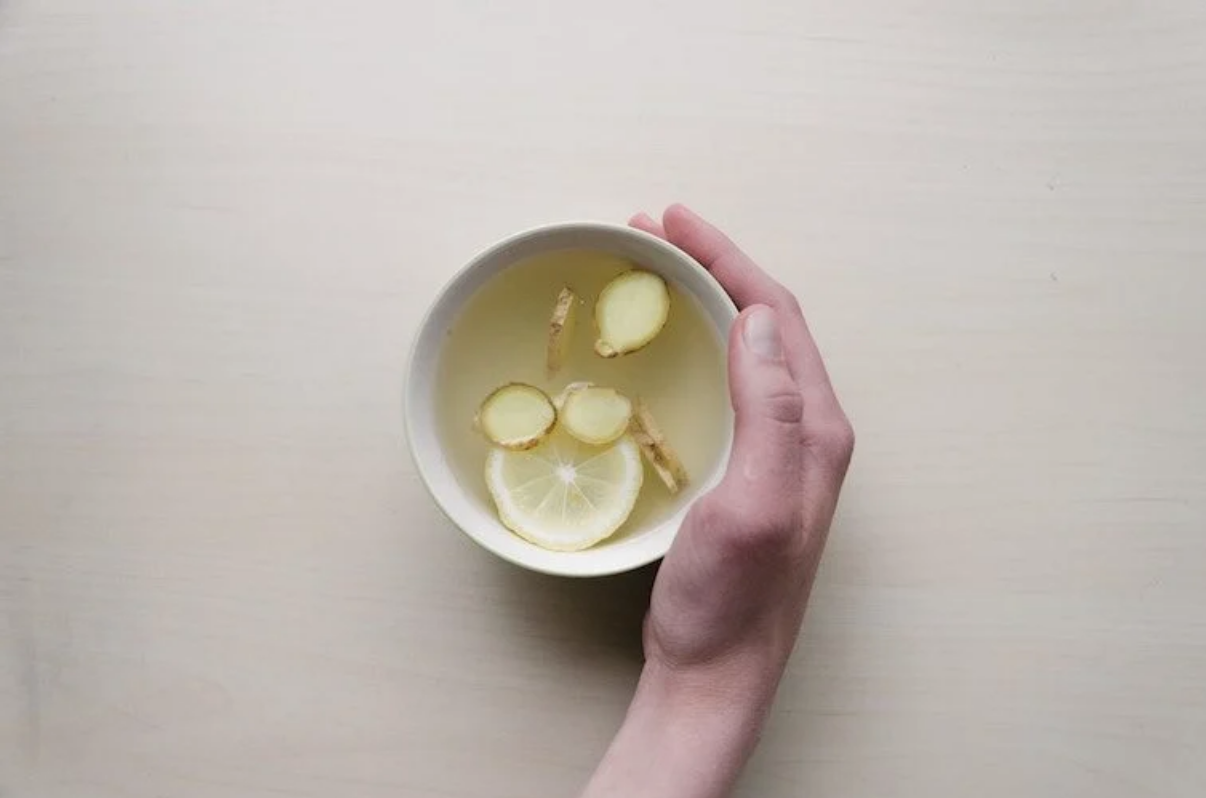 The use of ginger to settle an upset stomach is a common remedy and has been studied quite a bit. Interestingly enough, ginger is the only nonpharmacological intervention recommended by the American College of Obstetrics and Gynecology. Ginger acts on our body by stimulating movement in our gastrointestinal tract, the flow of our saliva, bile and gastric secretions. In a double blind cross over trial, 70 percent of woman treated with 250 mg of powdered ginger root four times a day felt the ginger significantly relieved symptoms compared to the placebo. In another randomized control trial, 70 pregnant women at 17 weeks were given 250 mg of ginger four times a day for four days. Women given ginger experienced significant improvements in nausea symptoms compared with the placebo group.
Tip: Drink flat ginger ale (carbonation may irritate stomach), sniff fresh ginger, sip on singer tea, or eat ginger candies (I basically lived on these for the first 14 weeks).
Lemons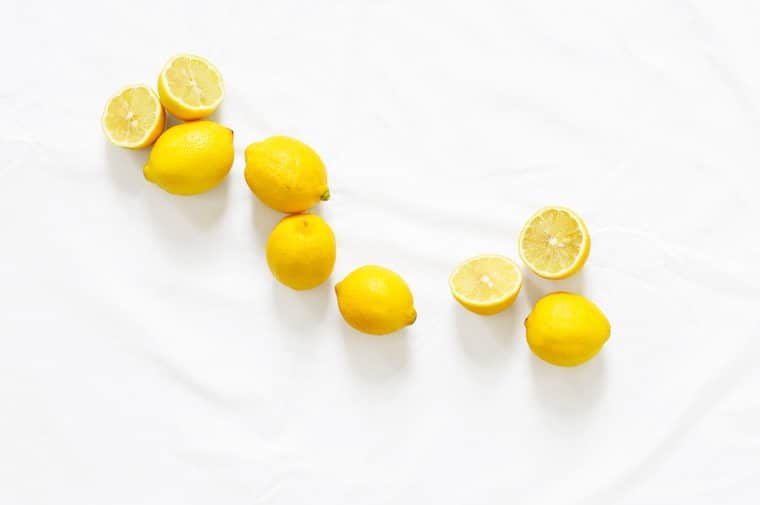 Apparently just the scent of lemons is one of the best foods for morning sickness. In a 2014 randomized controlled clinical trial, 100 pregnant women were asked to inhale either a lemon essential oil or a placebo. The nausea and vomiting intensity in the lemon group were statistically significantly lower than in the control group. Keep in mind, this was a small study and insufficient evidence exists to confirm these findings. Aside from just smelling lemons, according to the National Cancer Institute, sucking on sour lemon candies may also help with nausea. Remember that many of these are anecdotal, but if it works for some, it doesn't hurt to try!
Tip: Keep fresh cut lemon slices in your kitchen, or squeeze lemon in your water. Suck on sour lemon candies.
Peppermint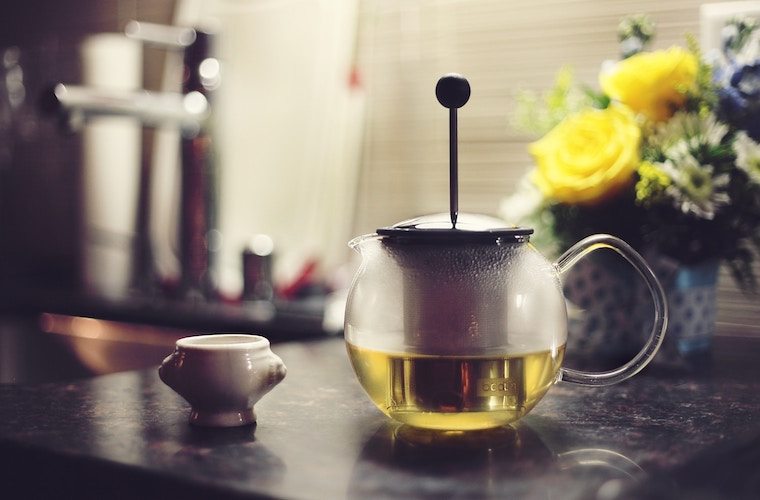 It's not clear if peppermint can reduce nausea or is one of the best foods for morning sickness. Much of the evidence around its use is anecdotal, but it doesn't hurt to try and it may work for you.
Tip: Sip on peppermint tea, or suck on a peppermint candy.
Vitamin B6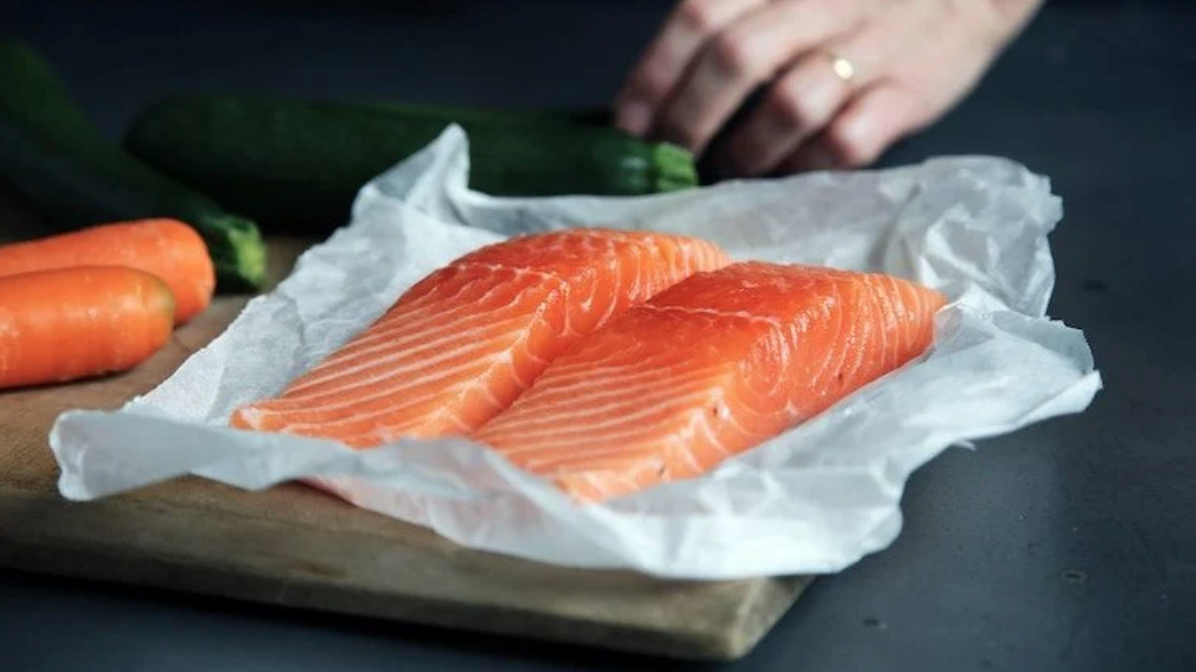 Two randomized controlled trials from 1991 and 1995 found that vitamin B6 was more effective than a placebo at improving symptoms of nausea, however whether vomiting was reduced was not proven. A more recent trial from 2014, 135 women given vitamin B6 experienced significantly reduced nausea and vomiting. I admit I did take B6 on days I had an important TV segment, but getting a little every day in your diet is best.
Tip: Look for foods rich in B6 like fish, potatoes and non-citrus fruit.
High Carbohydrates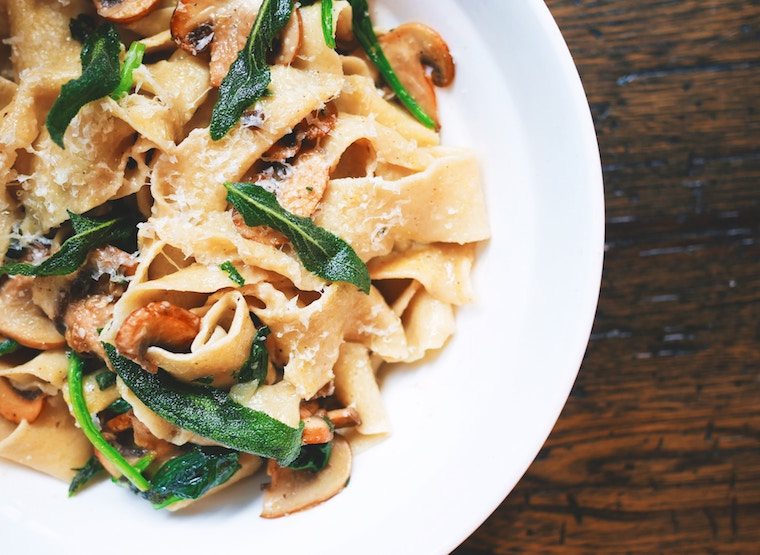 If you've ever been pregnant you remember going through packs of saltine crackers every week and keeping them by your bed. Is there any evidence to support this? Honestly, the majority of it is anecdotal or super old studies from the 1900s like this one. At the end of the day, large organizations like the American Institute for Cancer Research or publications like the American Family Physician recommend the consumption of bland foods like breads, crackers and cereals to ease nausea, but very little research proves that it can actually have an impact.
Tip: Choose higher-fibre carbs if you can tolerate them. I found I was eating a LOT of All Bran cereal because it kept my stomach full (and a full tummy is a non-nauseous tummy), wasn't sweet or strongly flavoured and was a good crunch on top of yogurt or oatmeal.
High Protein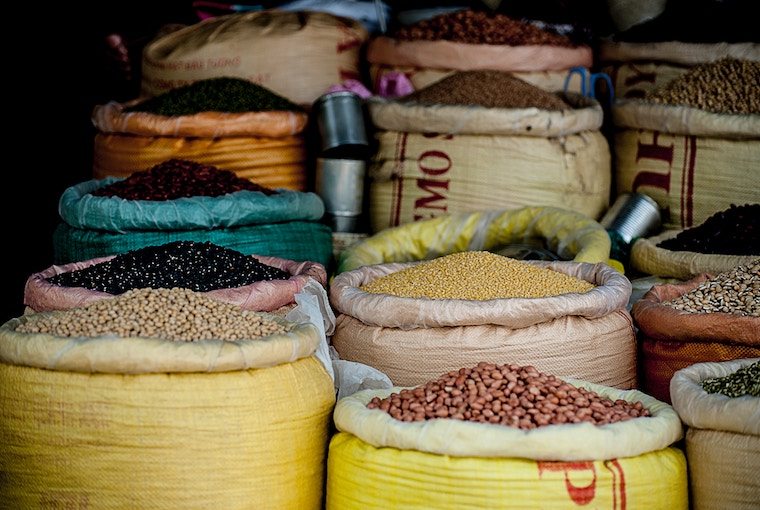 Evidence has shown that a diet high in protein may actually be much better reduce morning sickness. In a 1999 study, high protein meals reduced nausea and normalized gastric motility. In a more recent 2010 study, women in their first trimester who consumed a diet high in protein experienced less nausea and vomiting, while women who consumed a diet high in carbohydrates experienced more nausea and vomiting.
Tip: If you're like me, you might have aversions to certain meat smells. Consider choosing plant based proteins like soy, edamame or pulses, or letting your meat cool down slightly so the odours are not as strong.
Skip Your Multivitamin and/or Iron Supplements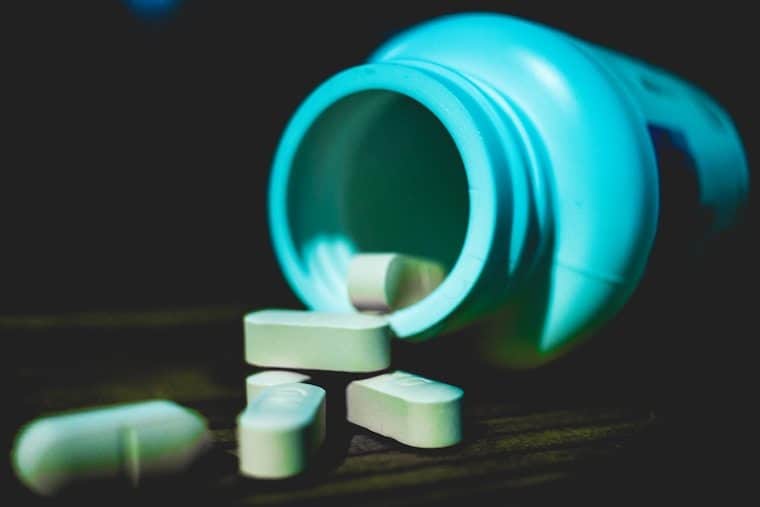 Multivitamins and iron supplements are known to cause nausea and vomiting, but they may still be important to take during your pregnancy.
Tip: Always take your vitamins with a bit of food and drink and try to change up the timing. Split up your vitamins between morning and night. Take your iron at a time when you're feeling the least sick in the day.
Fluids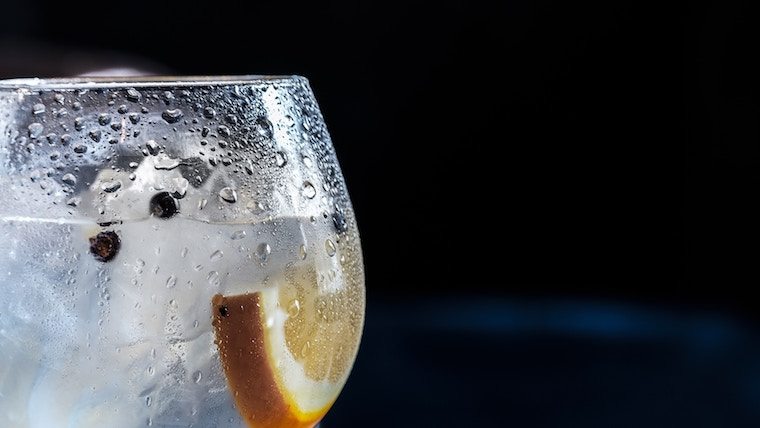 It is often recommended to drink fluids to help with nausea, however very little evidence actually backs these claims. The Cleveland Clinic advises the consumption of clear ice-cold drinks and to drink beverages slowly. The consumption of fluids makes sense if you have been vomiting and need to replenish lost fluids and electrolytes, but whether fluids are one of the best foods for morning sickness is up for debate.
Tip: Listen to your body and drink flat (not bubbly) fluids as needed.
Eat Small Meals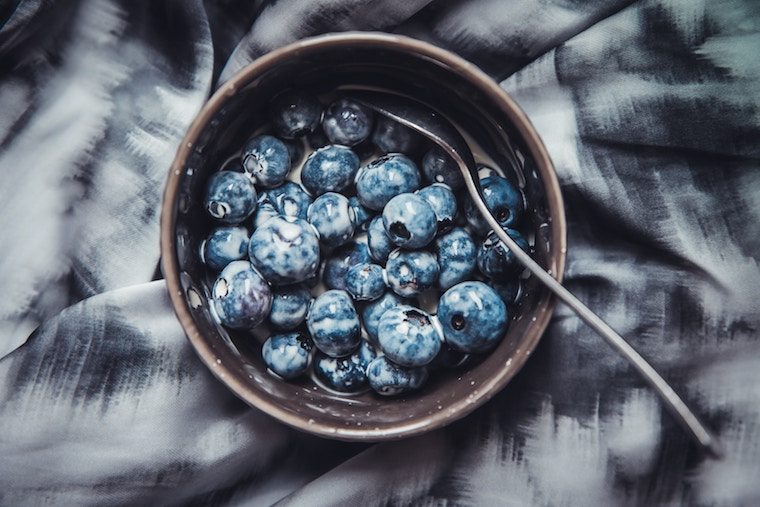 Most women report feeling sick when they get hungry, but getting too full can also trigger the unpleasant response.
Tip: Cut meal size in half but eat more often and regularly. Never letting yourself get too hungry or too full.
Can These Foods Really Help with Morning Sickness?
Sadly, morning sickness is inevitable for many women entering pregnancy. Many dietary recommendations prescribed are fairly weak in nature. Recently, The Society of Obstetricians and Gynaecologists of Canada released new guidelines on treating pregnant women suffering from nausea and vomiting. The new guidelines suggest that there is little evidence to support the idea that certain foods will actually relieve symptoms. Instead they recommend that women should just eat whatever pregnancy-safe foods they want. Honestly, I love this recommendation regarding the best foods for morning sickness. Just eat what you crave!
Bottom Line
Pregnancy is a really amazing time to practice mindful eating because your body is going to tell you exactly what it needs. Your job is just to listen. Most recommendations purely anecdotal and may work on one individual, but not with another because every body is different. Some of the foods mentioned above may have also worked because of the potential for the placebo effect. This is where we believe strongly that it will work, but not really based on any scientific evidence. In terms of the best foods for morning sickness, just do what works for you and find that "happy place" where you're feeling your best.
Contribution By:
Sofia Tsalamlal, RD, MHSc
More Blog Posts You Might Like:
If you liked this blog post on the best foods for morning sickness, you might also enjoy more blog posts on pregnancy and nutrition: