I look at the research to answer the question, is dairy bad for bones and osteoporosis promoting? This is part one in a multi-part Milk Myth series with Registered Dietitian, Abbey Sharp.
Every year, a new food becomes demonized. Last year it was gluten, this year, I think it's dairy. Never before have we seen such a divide on the dairy dilemma. On the one side we see ads and our own food guide claiming it to be an essential part of our diet, and on the other, we have health blogs claiming it's a toxin and that dairy is bad for bones.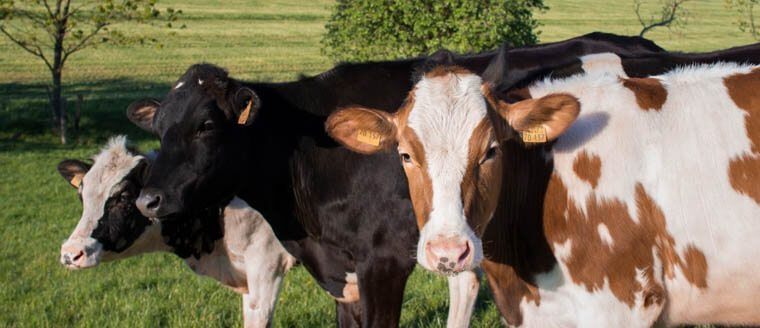 As a Registered Dietitian, though, my position is always grounded in the science- not the headlines – so let's dive into those details. Welcome to Part 1 of a multi-part series- get ready for a bumpy ride.
Milk and Dairy Product Recommendations
Milk is a fundamental food for nourishing baby animals and human babies, alike! As you probably already know, the national food guidelines recommend consuming milk and dairy products as part of a well-balanced diet for optimal health. The primary reason? They're nutrient-rich sources of protein, fat, calcium, and 18 other essential nutrients like phosphorous, calcium, vitamin A and vitamin D. In Canada, recommendations are for 2-3 servings of milk and alternatives a day for adults. This could be a cup of dairy milk or soy milk and 50g of cheese – honestly, it's not a lot.
A large literature review concluded that meeting and even exceeding the dairy product intake recommendations daily as part of a healthy balanced diet could help improve nutrition, bone health, and potentially reduce the risk of type 2 diabetes, cardiovascular disease and high blood pressure. That sounds promising, right? But let's take a closer look at all the factors at play.
Calcium is an important mineral readily available in dairy and is essential in supporting bone growth and preventing osteoporosis. Much of the research that has supported the calcium requirements and recommendations we have to date has focused on having sufficient amounts of calcium to prevent fractures.
We cannot make a solid claim to determine exactly how much calcium each individual requires because everyone is different- some of us may need more or less calcium compared to others. However, the current recommended DRIs (Dietary Reference Intake) of calcium are based on the scientific evidence on amounts that would maximize peak bone mass, and reduce bone loss and fractures in the long-term for most people.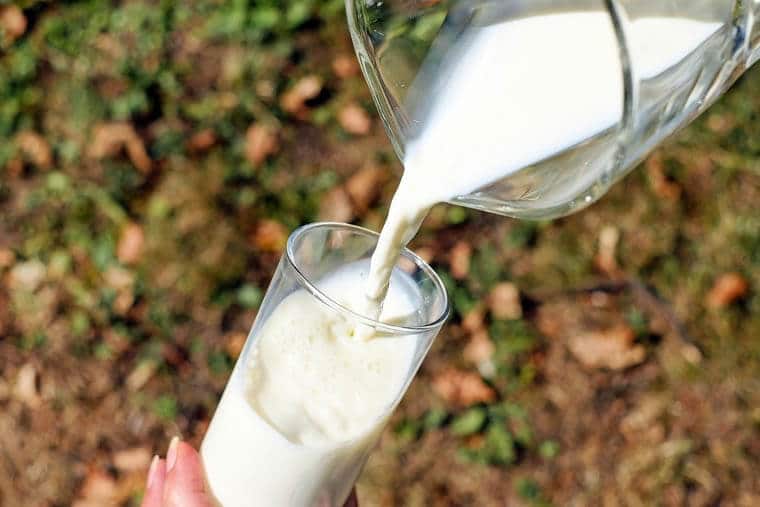 Dietitians of Canada recommends that Canadian adults aged 19-50 should aim for 1000 mg of calcium each day, and adults aged 51 and older should aim for 1200 mg of calcium every day – an amount that can be easily reached by choosing dairy milk, dairy products such as yogurt and cheese, calcium-fortified products such as orange juice, soy beverages and tofu, and some seafood products such as canned salmon or sardines (if you eat those edible, soft bones!)
You may be wondering why the World Health Organization (WHO) is recommending half of the calcium that our North American authorities are. The WHO designed their recommendations on the global basis that some races (particularly dark-skinned people) have higher bone mineral densities and fewer fractures than Caucasians, so their recommendations are for the global average – not location specific. Along with this, WHO didn't consider differences in physical activity in developing countries versus developed countries – but we'll get back to physical activity a bit later.
Is Dairy Bad for Bones?

The Media's Take on Dairy and Osteoporosis

You may have heard of a new book, "Got Milked? What you don't know about dairy, the truth about calcium, and why you'll thrive without milk." There are some pretty strong statements in this book that claims to answer the question, "is dairy bad for bones?". Her take? Yes, and it causes osteoporosis. Woah – this sounds pretty different then what I've always heard. Delving into her evidence it should be noted that most of her claims are based on observational studies that protein may be harmful to bone health – this has been proven wrong by recent evidence that protein actually protects bone integrity.
There are also claims that fracture and mortality is higher in developing countries with higher calcium intakes. Specifically, she stated that hip fractures are higher in developed countries with higher calcium intake however this was also debunked by the fact that again, physical activity was not considered. When physical activity was put into the equation, hip fracture rates were similar to those in the United States. One large cohort study found that high milk intake was associated with higher mortality in men and women and higher fracture incidence in women. However, this observational study noted the high chance of confounding variables and that the results should be interpreted cautiously.
Is Vitamin D in Dairy Bad for Bones?

So what does the current evidence say about the question is dairy bad for bones? An important consideration is the synergistic benefits of two bone-building nutrients together – vitamin D and calcium. There is convincing evidence that increases in vitamin D and calcium together can help reduce fracture risk in older adults. This is why our food guidelines suggest dairy, which is fortified with vitamin D and also contains Calcium. Some experts believe that consuming the equivalent of 3-4 glass of milk each day could save the country 20% in health care costs related to osteoporosis. That is promising, to say the least. Let's take a closer look.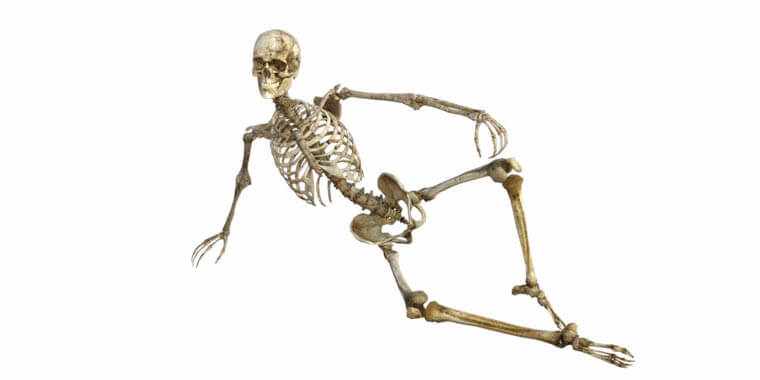 Does Weight Play a Factor?
In one study of premenopausal women who were overweight, a calorie-restricted diet including 3 or more servings of low-fat dairy per day, approximately over 1300 mg of calcium daily, along with resistance training exercise, led to higher bone mineral density in the lumbar spine over 4 months. However, another study of obese adults found no significant group effects of high dairy consumption, 1300 mg of calcium daily, on the markers of body fat, bone and serum lipids. Delving further, a recent study looked into whether dairy and calcium intake during weight maintenance had a positive affect on bone mineral content and bone mineral density. They found men and women on a weight maintenance diet providing the recommended dairy servings had no change in bone mineral content after weight loss. It seems that research in this area is conflicting at best when it comes to answering the question is dairy bad for bones.
Milk Acidity and Bone Health
I'm sure you've heard or seen over health media that dairy is "acidic" and eats away at our bones, causing a variety of health ailments such as osteoporosis. They also claim that alkaline diets are the solution to preventing and curing these diseases. This theory was based on the "acid-ash hypothesis causing osteoporosis;" an idea claiming that digestion of phosphates and proteins in milk produces acids in our bodies, which lowers blood pH and therefore leads to various diseases we have today. The hypothesis states that our body attempts to restore its original blood pH by taking minerals such as calcium from bones, which reduces bone density. But is a lower blood pH really detrimental to bone health? And does milk really have a pH-lowering effect on our body pH?
The answer is probably not, the scientific research has not been able to support any of this. Dairy products do not produce acid when metabolized, and the systemic pH of our bodies doesn't seem to be affected by our diet (like dairy consumption). The acid-ash hypothesis suggests that the protein in milk impairs bone health because it generates acid, which dissolves bones through the release of bicarbonate to neutralize the body's acidic environment. The so-called "proof" of this claim is due to the increased levels of calcium in urine. However, when examining numerous randomized studies on the effects of concentrations and type of protein, animal and plant-based, on calcium balance, increased intakes of protein did not result in adversities in bone calcium. It actually had the opposite effect, with protein being beneficial to bone mineral density and maintenance of bone integrity. In terms of the excess acids from phosphates in milk proposed to increase urine excretion of calcium, randomized studies showed no changes in urine calcium balance, disproving the role of acidic phosphate on bone health.
Our blood pH is actually maintained within a specific range and is not impacted by the acidity or alkalinity of the food we ingest. Furthermore, our blood pH isn't even regulated by our bones – as that is the job of our kidneys, which easily eliminates any potential "acid ash" from the food we eat in our urine. To debunk this myth even more, the authors of this study found that milk isn't even acid-producing, but alkaline-producing. Consumption of milk actually left an "alkaline ash" instead. Therefore, both the hypothesis itself and the so-called theory behind it aren't backed by any scientific validity. At this point, the research suggests that our bodies are great at regulating they're own pH! So is dairy bad for bones because it's acidic? Probably not.
Calcium Supplements and Bone Health

The Media's Take

So what about calcium supplementation? Some studies have questioned if the recommended amount of dairy and calcium is actually useful in prevention of bone loss and fractures, or if it does the opposite – by causing of them in the first place. You may have also seen the news statement recently questioning the importance of calcium supplementation in bone health.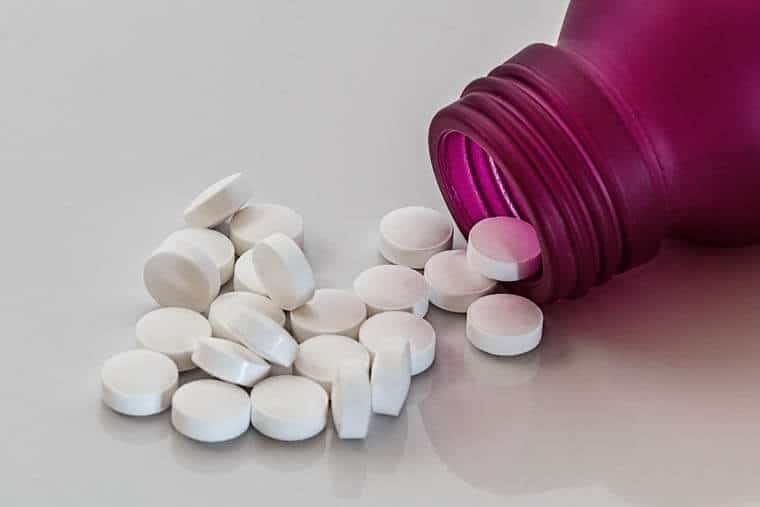 So where was the media getting this information from? I looked into the article they were referring to which was a large meta-analysis of randomized control trials (a high quality evidence source!) found that increasing calcium from either dairy or supplementation produced small, non-progressive changes in bone mineral density. Basically, this means that the reduction in fracture risk is very small however, it did increase bone mineral density significantly. Interestingly enough, another large meta-analysis found that increased dairy consumption significantly decreased bone loss. However, this article was a bit older than the first one, so the articles reviewed would not have been as recent.
Pros and Cons of Supplementation for Bone Health

A recent review examining a variety of studies conducted on participants over the age of 50 found that there was no association between the consumption of dietary calcium or dairy on fractures. On the flip side, calcium supplements were found to reduce the risk of total fractures in most areas except the hip and forearms – although researchers believed there was bias towards these findings.
To the contrary, another review weighed the risk/benefit ratio of calcium supplementation of 1000 mg/day. They stated that the adverse health outcomes such as kidney stones, hypercalcemia, heart problems, and GI symptoms such as constipation outweighed the minor fracture risk reduction. Overall, it was concluded that increasing dietary intake of calcium was not related to increased or decreased fracture risk. They stated that the current evidence generally displays inconsistent and relatively weak benefits regarding fracture and osteoporosis prevention with intake of calcium and vitamin D supplements combined. To make the puzzle even more confusing, researchers recently conducted a review aimed to compare dietary versus supplemental calcium in reducing fracture risk and found no difference in either supplementation or dietary methods.
Overall, calcium supplements may be useful for certain populations however, our current research still seems to be quite conflicting whether it is more beneficial than from dietary sources alone.
The reality? Physical activity may play a more important role in bone health than diet
We fuss a lot over bone health and calcium, but there are other really important contributors to the puzzle as well. Physical activity, quitting smoking and avoiding or limiting alcohol consumption are other big steps towards stronger bones and overall health.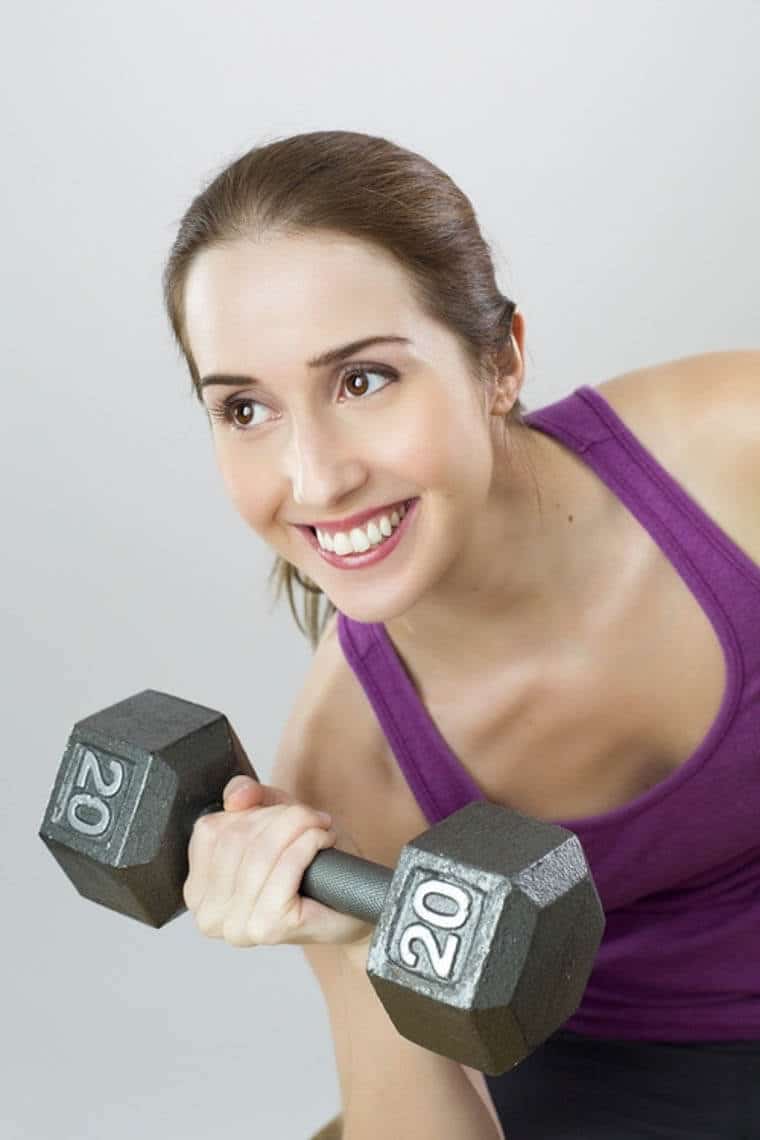 Research shows that moderate to high levels of physical activity, particularly weight-bearing exercises such as weight-lifting, resistance training, walking, jogging, climbing, and even using the stairs, can significantly improve bone mineral density and reduce the risk of fractures. Another review analyzing the evidence supporting bone health concluded that there are synergistic, enhanced effects when exercising frequently and eating a nutritious diet with sufficient amounts of calcium and vitamin D to optimize bone and muscle health. High intensity resistance training has the added health benefit of providing improved strength, balance and increased muscle mass. The National Osteoporosis Foundation themselves have stated their best evidence is for the positive effects of calcium intake along with physical activity, especially in late childhood and early adulthood.
Exercise benefits bone structure by stimulating bone modeling and remodeling. Nutrients such as calcium and vitamin D function as crucial elements during the process of bone mineralization and strengthening of our bones. There is overwhelming evidence stating the importance of engaging in regular weight-bearing exercises and eating adequate amounts of bone-building nutrients from whole, dietary sources in order to increase peak bone mass in youth and maintain it throughout life.
So Is Dairy Bad for Bones? The Take Home Messages

I would continue to recommend the 3-4 servings of dairy or dairy alternatives (we will get more into this in a subsequent part of this multi-part dairy conversation).
The impact of dairy on bone health is still conflicting however, there doesn't appear to be any strong, negative evidence to suggest we should stop consuming dairy – so don't be afraid to eat your yogurt cup at lunch today!
Our body does not take calcium from our bones to restore our blood pH, there is no need to worry that your milk is acidic and due to that, bad for bones.
Calcium supplementation likely isn't necessary for the majority of the population if they are consuming a balanced diet, however individual counselling from a registered dietitian would likely be helpful in determining if it's appropriate for you!
As for physical activity, there is overwhelming evidence that exercise, especially resistance training, is beneficial to bones, muscle strength and overall health.
Like this Part 1? Check out Part 2, 3 and 4 in our Myth Myths series!
Leave us a comment below with your thoughts on dairy!
Yay? Nay?
I would love to hear your take!

Contribution by RD2B's Rachel Shim and Tiffany Schebesch
Updated on September 1st, 2022