In part 4 of Dairy Myths, we discuss the questions about milk and cancer – is their a connection, does it seem to prevent or promote it?

We've been chatting about the health implications of dairy since it's been talked about in the media so much lately. In Part 1, we discussed bone health, in Part 2, looked at Weight Loss, in Part 3 we chatted heart disease and now we're chatting about milk and cancer. Does dairy prevent cancer or does dairy promote cancer? Don't forget to catch up on the other three posts (hyperlinked above) and meet me back here on the flip side.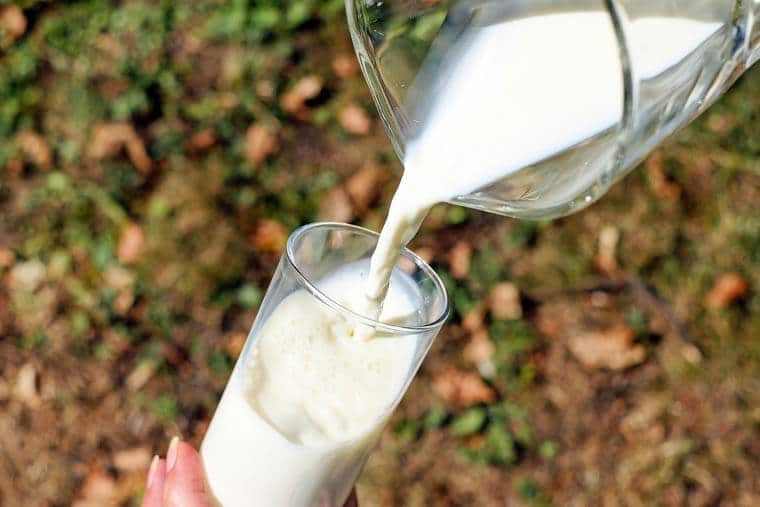 This relationship between cancer and dairy is very controversial. Some say that it reduces the risk, and others say it increases it. So let's dive right into the research for some different types of cancer.
Milk and Cancer: Colon Cancer
According to the Nurses' Health Study and Health Professionals Follow-up Study, the link between intake of calcium from milk and cancer of the colon is still inconclusive. When comparing intakes of total calcium (≥1400 mg/d), the higher intake was associated with a statistically significant lower risk of colon cancer. These results were found to be very similar when different sources of calcium were consumed, so it wasn't only from dairy! The relationship was stronger for those who consumed higher and regular intakes of calcium. Another study looked at individuals who have already been diagnosed with colon cancer, and have found that a higher intake of milk and total calcium may be linked with lower risk of death. Finally, from a review of numerous cohort studies, the overall findings suggested that there was a lower risk of colorectal cancer with a greater intake of milk and total dairy in both men and women, but not with other dairy products such as cheese.
Milk and Cancer: Prostate Cancer
The connection between milk and cancer of the prostate is super confusing, to say the least. The Harvard Physician's Health Study found a positive association between dairy intake (>2.5 servings of low fat dairy) and prostate cancer, even the Canadian Cancer Society states a diet high in fat and dairy products as a possible risk factor. There is also evidence to suggest the proteins in milk actually have anticancer properties, particularly casein. The reality is, the majority of studies were statistically insignificant and inconsistent with one another. The high variation in the findings is likely due to the different number and types of dairy products that vary in fat, carbohydrate and protein content and how they each are processed. For example, consuming whole milk seemed to be linked to a higher risk of prostate cancer progression but low fat was linked to a reduced risk.
Generally speaking, some believe that it's the calcium in dairy that's causing the milk and cancer link. Having said that, research has found that the positive associations with prostate cancer risk were only slightly higher when consuming dairy foods compared to total calcium intake, so it's hard to know for sure. One cohort study found that dairy consumption may increase cancer through a calcium-related pathway which decreases level of vitamin D, however they did state the evidence is inconclusive and the theory needs to be clarified and confirmed. Looking at calcium supplements, some studies found no association with prostate cancer, while some actually did. Confused about this milk and cancer link as related to calcium? So are we.
Another review of different studies suggested that actually saturated fats in dairy and increased levels of insulin-like growth factor (IGF-1) may have been responsible for the increased risk of prostate cancer. All this tells us is that the research on dairy, calcium and prostate cancer is still incredibly unclear because of mixed results. In future research on this area, it is important to find out which specific components in particular dairy products may have contributed to the increased risk of prostate cancer and whether or not we can choose specific types of dairy products to reduce the risk of any milk and cancer link.
Milk and Cancer: Other Cancers
Based on the current evidence, higher intakes of dairy and total calcium does not seem to be associated with lung cancer risk.
As for breast cancer, this has been more of an inconclusive one to answer with the milk and cancer connection. Some evidence has suggested that the associations depend on the fat content in dairy due to estrogenic hormones in dairy fat that may worsen survival rates of breast cancer. Taking the more recent data from women diagnosed with early stages of invasive breast cancer in the Life After Cancer Epidemiological study, it was found that those who had higher intakes of high-fat dairy had higher mortality from breast cancer and all-cause mortality. On the contrary, higher consumption of low-fat dairy showed no associations with these outcomes. Echoing this finding, a recent meta-analysis found that consumption of low fat dairy including fermented products like yogurt, but not high-fat dairy may help reduce the risk of breast cancer.
Past studies done in vitro (aka in a lab petri dish and not a human) suggest that components found in dairy such as vitamin D, calcium, lactoferrin, CLA and butyrate may be protective against breast cancer. Since the beneficial outcomes were only shown with low-fat dairy, it's suggested that filtering out the majority of saturated fats, while keeping the unsaturated fats was the reason behind the results. In terms of yogurt, it is possible that the role of the probiotic Lactobacillus acidophilus in balancing and replenishing microgut flora in the intestinal tract may have contributed to the reduction in breast cancer risk. To add, when dairy is heat-processed (e.g low-fat milk) or fermented (e.g yogurt), levels of IGF-I (the proposed potential breast cancer-promoting factor) is significantly reduced. For that reason, when it comes to breast cancer, fat content and processing seems to matter but we still have a long way to go in the research to figure out this milk and cancer link.
So what is your take on The China Study?
You may or may not have heard of one of the most controversial and highly criticized studies in the field of nutrition, the China Study. The China Study's main conclusion was that animal products (including dairy) are linked to cancers, heart disease and diabetes. In this study, it was found that people in villages of China who ate the least amount of animal protein had the lowest prevalence of cancer. Specifically for milk, it was claimed that consumption of casein (the primary protein in milk) caused cancer in rodents. The primary problem with this study was that it was observational and based on consumption patterns –not isolated nutrients fed to humans in a lab. For that reason, it's really hard to say exactly what part of these diets prevented or promoted disease. There are other considerations like pollutants, environmental factors, activity, and intake of sugars and refined carbohydrates – all of which could have increased the risk of cancer. Of course, none of these important factors were taken into account.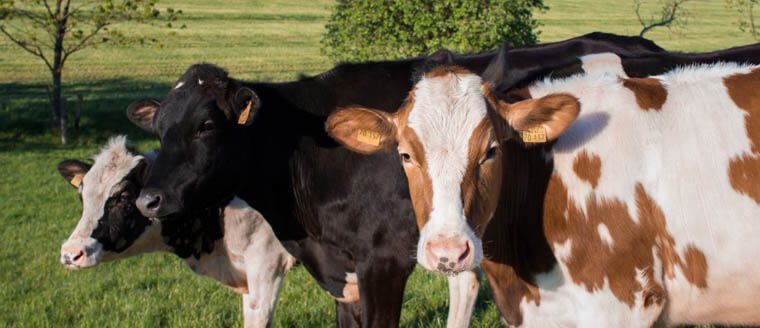 The other issue was with this rodent and casein study. Firstly, his findings were not conducted on humans so we really have no clue how they would pan out in a normal adult. Second, the casein was isolated rather than being in an actual food item, such as milk, which contains a variety of nutritional components (including whey protein) put together. Probably the most criticized part of the study was the recommendations to remove whole food groups from people's diets including meat and alternatives and milk and alternatives. He takes this idea even further stating that "any intake of cholesterol over 0 mg is unhealthy". When food groups are completely eliminated without proper counseling, you risk nutritional deficiencies and over-consumption of other foods (like refined carbs). If you were to replace plain Greek yogurt with corn pops, for example, I would say you're going to have some problems. I'm not saying we should totally discount this study, but there are far too many red flags for modern science to take it seriously when answering questions about milk and cancer.
Bottom Line on Milk and Cancer

So is milk and cancer related? I'm not going to lie, it's all so confusing. The research is incredibly controversial, contradictory and (in most cases) preliminary. It's something we will be keeping our eyes on (particularly for the more questionable ones like prostate), while for others (like colon), it may be protective. Should you continue to drink milk if you enjoy it? I say, yes, of course. Unless your physician has guided you otherwise, I say there are plenty of benefits to dairy that outweigh the small potential unclear risks. But if you don't love it, then don't worry about it. Check out Part 5 and Part 6 where we discuss milk and all cause mortality and the safety of alternative milks.

Contribution By:
RD2B Rachel Shim
Updated on September 1st, 2022