Are the ingredients listed on food labels really a cause for concern? We took a deep dive into the research to discuss the most common food myths on ingredient labels.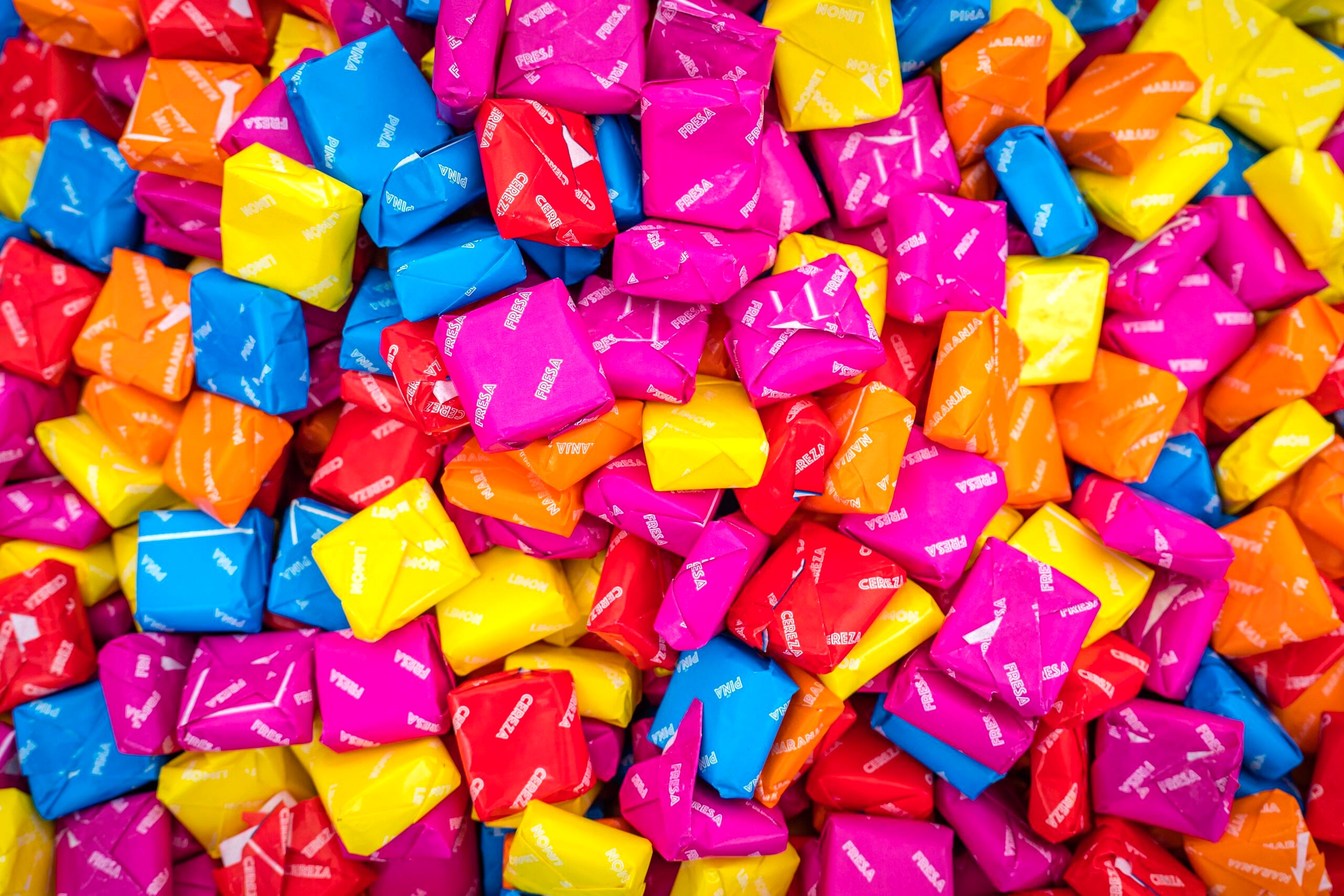 Alright, folks. Its time to put my food scientist hat on today and address all of the food myths we see in those scary Instagram Reels and TikToks we've seen. You know, the ones put out there by the uneducated influencers with bogus professional titles like "expert food coach" telling you that if you eat ingredients you don't recognize, your body doesn't recognize it either. Well according to "experts" on food myths, all those seemingly harmless ingredients lingering in every corner of your neighbourhood grocery store are causing: inflammation, bloating, gut disruption, cancer, leaky gut, headaches, fatigue and literally every other disease.
I know it sounds scary, and I personally understand this fear. This is precisely the type of fear-mongering pseudoscience language that drove me into an eating disorder as a young adult. But here at Abbey's Kitchen, you know we are all about facts, not fear. There are a lot of so called poisonous ingredients so I could talk all day on these but let me start with a few of the popular ones and break them down into actual science.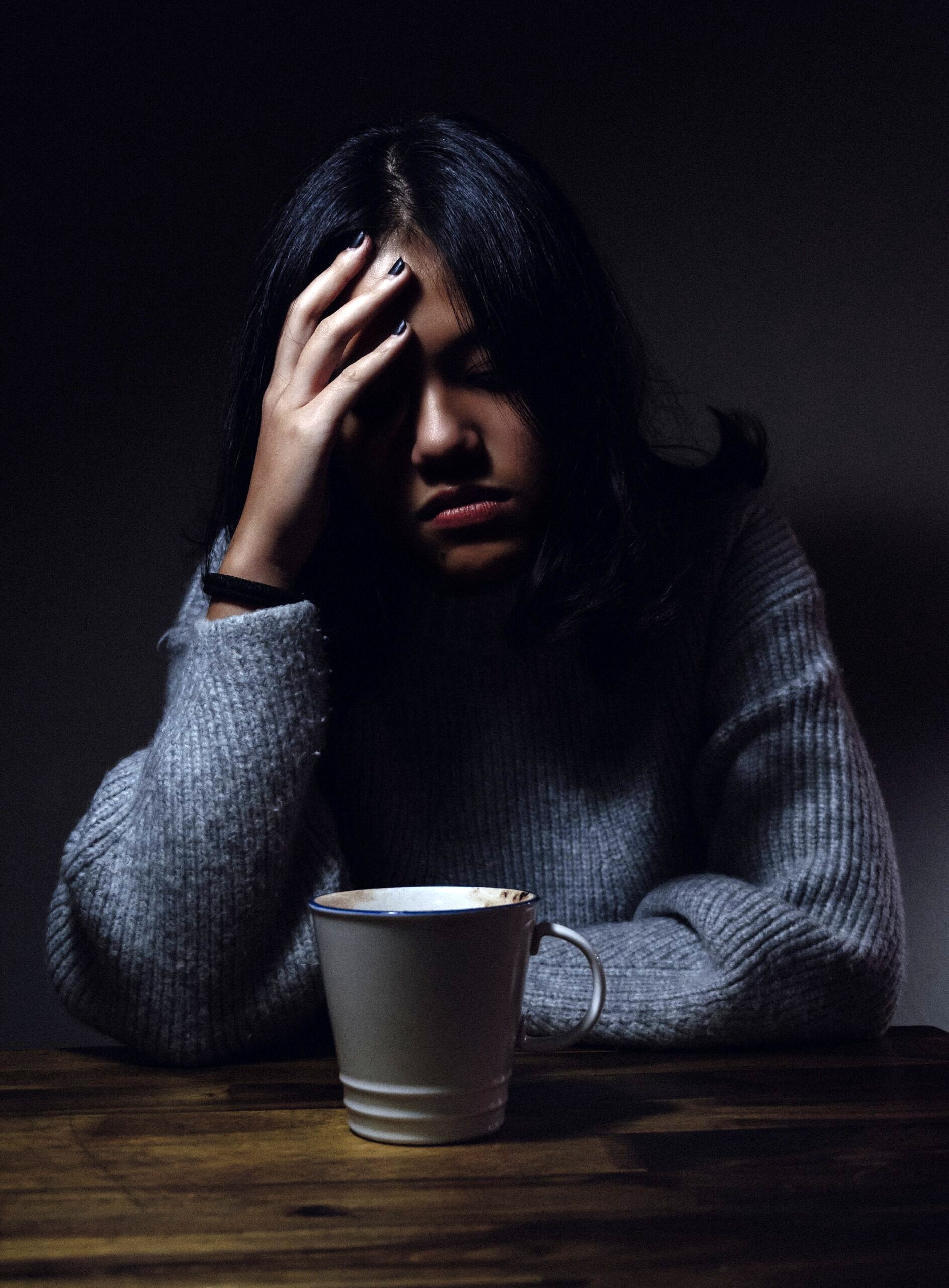 Natural Flavours
So according to the FDA, "natural flavours" derive their aroma and flavour from naturally occurring plant or animal sources, including fruit, meat, fish, spices, herbs, roots, leaves, buds or bark. These ingredients are then distilled, fermented, and manipulated to yield the desirable flavour. This is in contrast to artificial flavours which derive their flavour profile from a synthetic chemical source. But it's important to note that regardless of their source, natural foods and artificial foods all come from chemicals and most of the time, these chemical structures are indistinguishable from each other regardless of whether they were derived from a man-made or a natural source. So to me, this is a food myth, not a concern.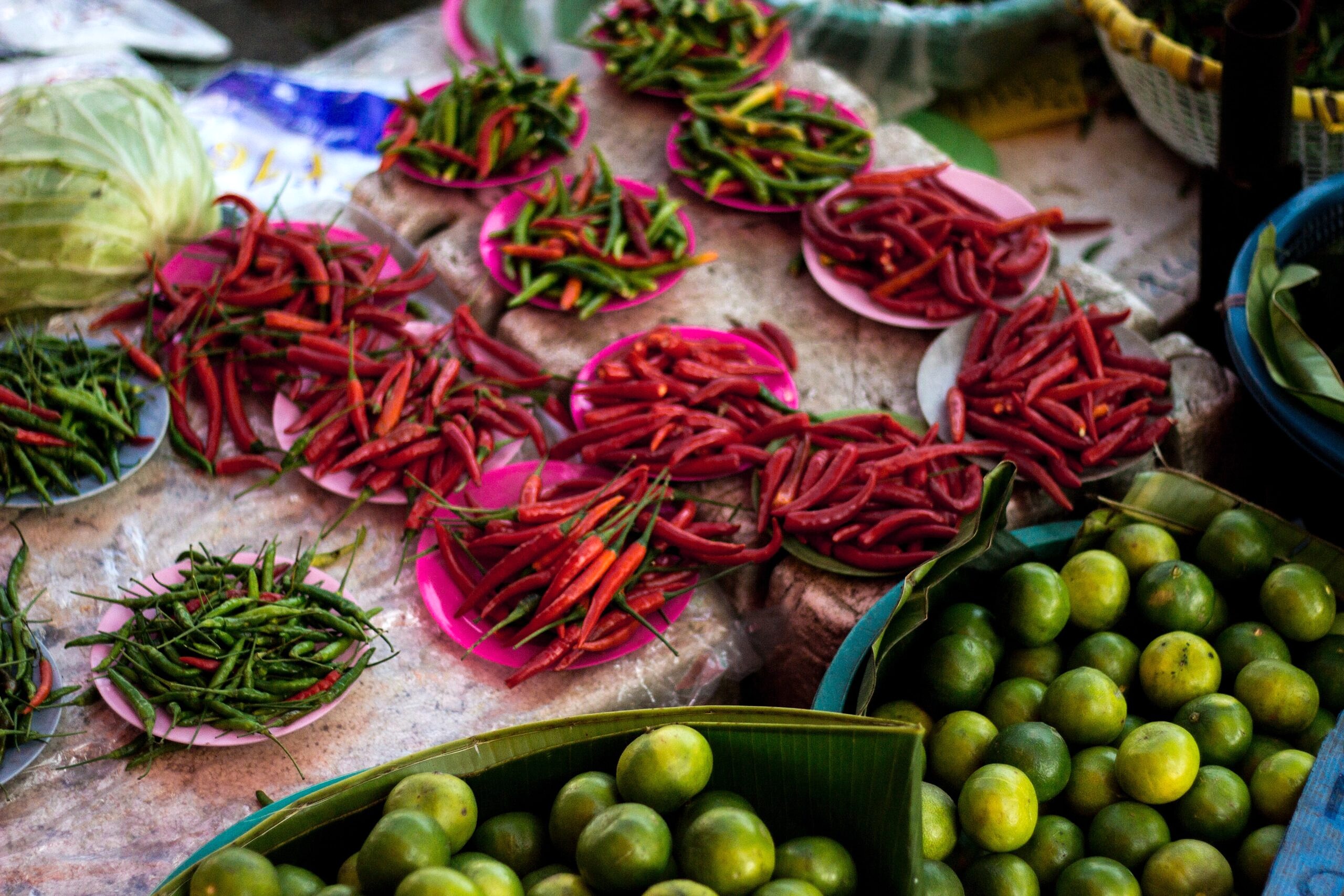 The controversy around these substances is that natural flavours can have stabilizers or preservatives aka artificial ingredients added to them like to help them perform better in food. The FDA also doesn't require companies to disclose all of the ingredients in a flavour blend. So while research suggests that natural flavours are safe to consume for the vast majority of people, if you have dietary restrictions, or rare allergies, there may be some reason to avoid. So a vegan may want to avoid flavours derived from animals, and folks with a certain fruit allergy may want to avoid flavours derived from such fruit.
The good news about these food myths is that if any of the top common 8 allergens were used as a natural ingredient they must be declared on the packaging. Sesame currently isn't currently including in that legislation, but updated labeling regulations are on the fast track to include sesame as the 9th allergen to be listed. And thankfully, some companies like Hershey's and General Mills, have pre-emptively taken initiative to identify it on the label anyway.
So should you be concerned about "natural flavours" on your ingredient list? When I spoke to Erin at Food Science Babe, who is an actual food scientist combatting food myths everyday, she assured me that food flavours are some of the most well regulated ingredients in food. The flavour extract manufacturers association panel aka FEMA compiles scientific data on different flavours that are 'generally recognized as safe' or GRAS, and they share this information with the FDA, and international scientific and regulatory bodies. Flavour companies don't have to disclose the application of flavour ingredients that have already passed this review, but anything new and novel would need to go through this rigorous testing procedure to demonstrate their safety before it can be used.
Now if you have a random food allergy that may not be listed under the top 8 rule, I understand the desire to avoid these foods. But for the general population, these natural flavours are considered safe, and can make nutritious foods more palatable and accessible for more people. And even if we were to be extra skeptical and assume that down the road we were to discover a concerning element, remember that the dose always makes the poison. So my opinion is that if you're enjoying ultra processed foods in moderation, and the words "natural flavours" aren't the first and therefore biggest ingredient on every ingredient list of every food you eat, the amount consumed is almost certainly benign and safe for folks- assuming again no food allergies. So go ahead drink your damn La Croix. Flavoured water you like is better than plain water you don't.
Artificial Food Colour or Dye
So this one comes up a lot regarding food myths, and it's actually one of the only food stuffs that I personally avoid for no other reason than if I consume a lot, it gives me hives. But that doesn't mean it's universally toxic or bad. The most common food dyes in the US are Red 40, yellow 5 and yellow 6. When I asked Food Science Babe why some food dyes are banned in some countries and approved in others, she told me it comes down to differences with regulations and interpretation of data. One country's laws are not necessarily more "protective" than another, because often a food may be approved in one country but banned in an another, and then vice versa.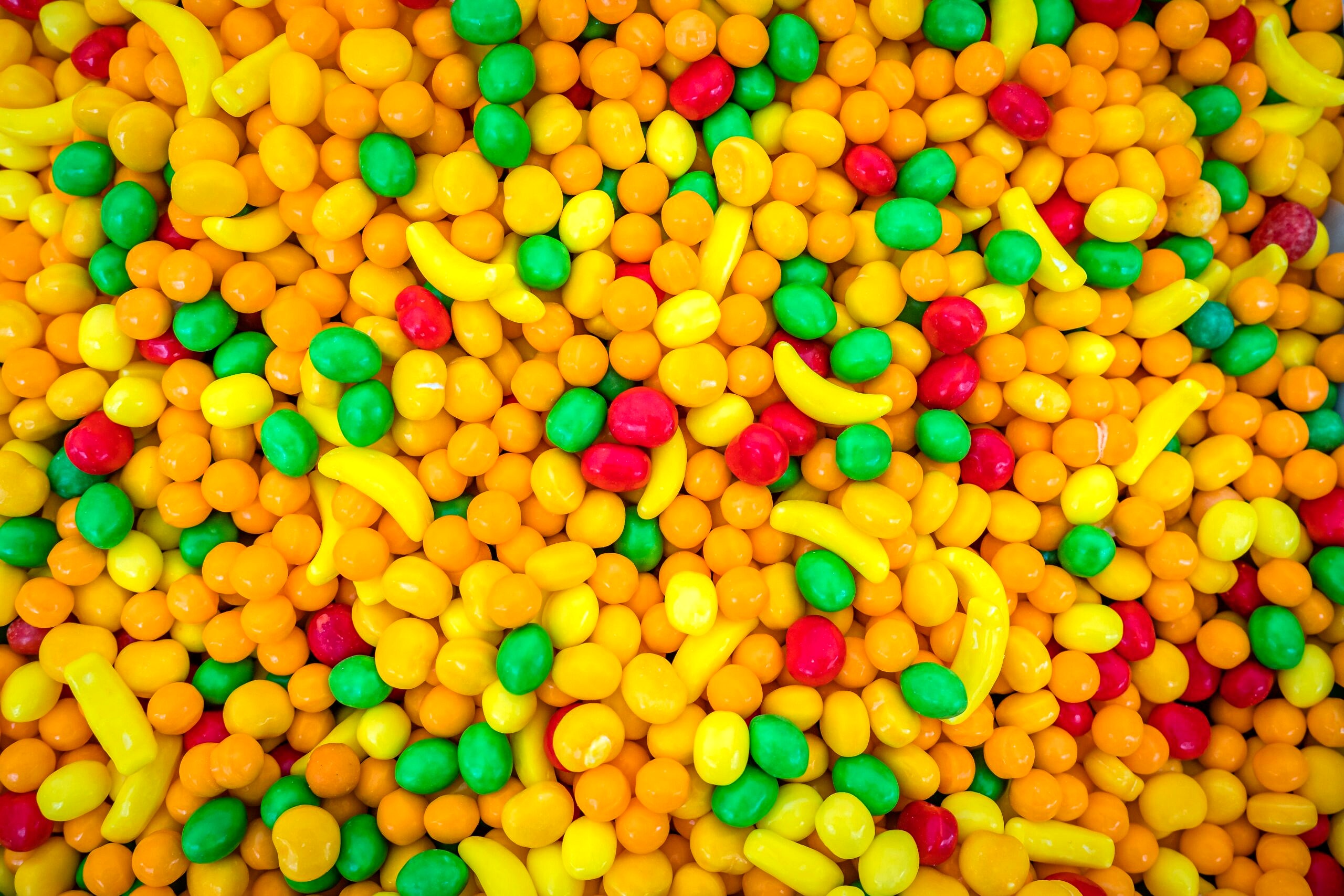 One of the big food myths and concerns around food dyes is their role in increasing hyperactivity in children. A 2004 analysis of 15 studies did find that artificial food dyes did slightly increase hyperactivity in children, but other research suggests that the effect is genetically determined and not all children react the same. In other words, this is largely inconclusive, and anecdotally is often confounded by the fact that with artificially coloured foods, often comes novel fun experiences like birthday parties or holidays.
What about the risk of cancer? Well pretty much all of our research here is done on rats, which of course doesn't always apply to humans. And even still, the only dyes with any concerning data are Blue 2 and Red 3. While most research found no adverse effects of Blue 2 on rodents, one study found a statistically significant increase in brain tumours in rats given a high dose of blue 2 though the researchers warned it wasn't clear if that was even a result of the dye. Red 3, on the other hand, is definitely the most controversial food dye, with research on rats showing an increase in thyroid tumours. This resulted in a partial ban on the product which was later reversed when it was concluded that the thyroid tumours were not directly caused by red 3. Regardless, if you read enough packages today, you'll find that with the exception of some super old school maraschino cherries, candies and random popsicles, red 3 has almost completely been replaced by Red 40.
So is food dye a concern or a food myth? Well, like I said before, the dose makes the poison. And if maraschino cherries are making up a significant portion of your diet, then we probably have bigger fish to fry.
MSG
Next up on food myths, everyone's flavourful frenemy – Monosodium Glutamate aka MSG. You probably know of MSG as the umami-flavoured food additive that is present in a lot of ultra processed foods and Chinese take-out cuisine. But it's really just a sodium salt of an amino acid called glutamic acid. Despite being used for hundreds of years to enhance palatability thanks to its umami like flavour, this ingredient received a bad reputation in the 1960's thanks to a doctor who wrote a letter to the New England Journal of Medicine claiming that he got sick from Chinese food. Despite no clear association between his sickness and MSG consumption, this letter sparked a cascade of misinformation and poorly conducted studies on MSG which fuelled the fear around this common food additive. However, one review of the literature found that the majority of the studies pointing to the harmful effects of MSG were highly flawed and based on doses that would never be reasonably consumed by humans or present in food products. So once again, the dose makes the poison.
Its also worth pointing out that a ton of whole foods naturally contain glutamate and this naturally occurring glutamate is indistinguishable to the body from the glutamate in added MSG. So vegetables like tomatoes, mushrooms, corn, broccoli, spinach, and green peas as well as cheese and animal-based protein like chicken, beef, salmon and shrimp all contribute to the approximate 13 grams of glutamate adults eat each day. Even mothers breastmilk, a food that wellness culture has long deemed the "perfect" food is VERY high in glutamate. In other words – we have been consuming the stuff since we came out of the womb and likely every other day since.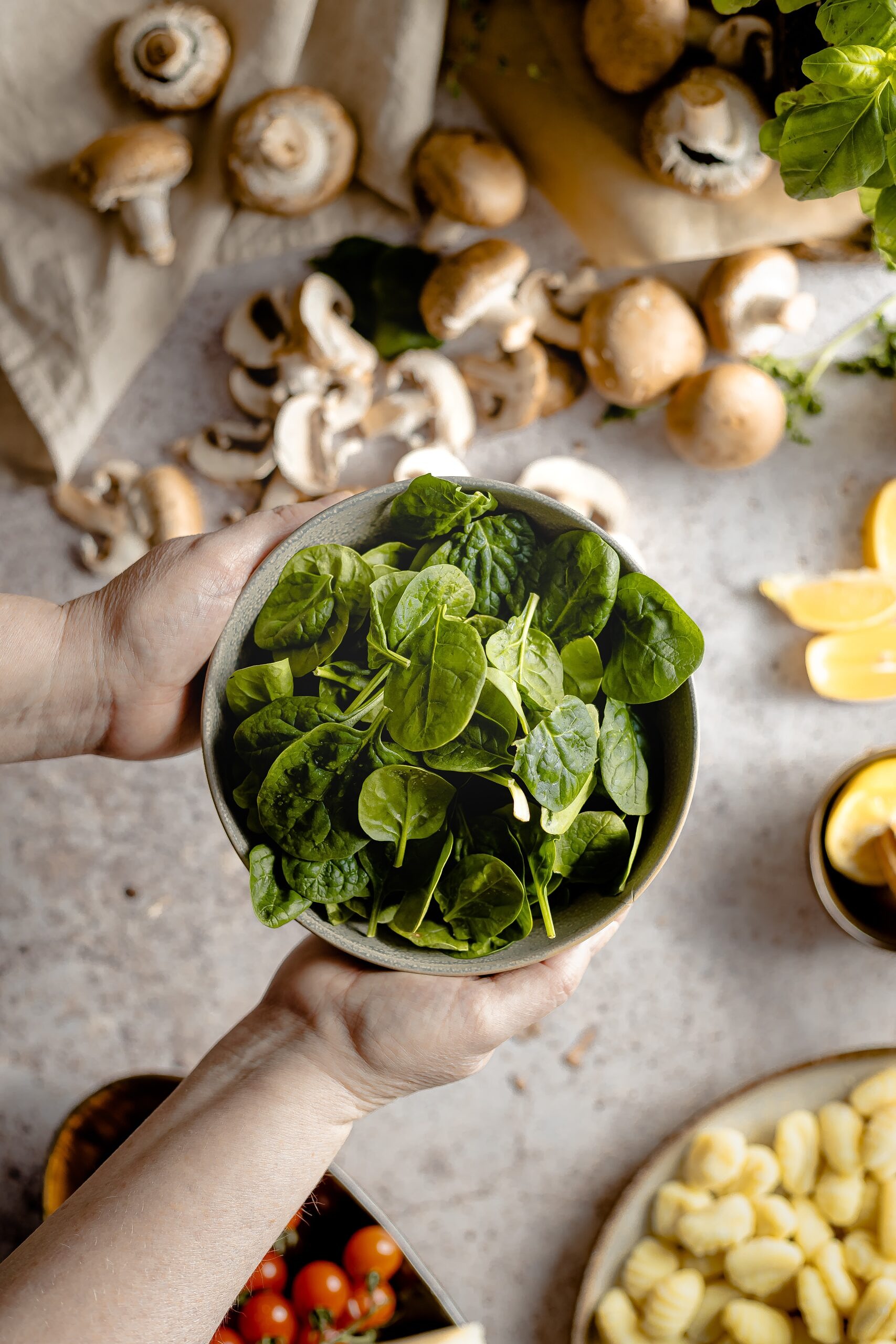 Having said all that, MSG sensitivity is not a food myth, it is a real thing – but the research suggests it only affects roughly 1% of the general population and that it takes on average 3 grams of MSG to cause any of these transient symptoms. And the key here is the word transient, this does not cause permanent damage since MSG cant even cross the blood brain barrier. Otherwise, double blind placebo multiple challenge research suggests that the rest of the population don't experience symptoms when they don't KNOW they're consuming MSG. And since the average MSG-enriched food contains only about 0.5 grams, I would say this is a safe additive that can enhance the palatability of nutritious foods for the general population. And if you're experiencing excessive symptoms from take-out and ultra processed food, again, i think it makes more sense to focus on adding more fresh meals to your diet, rather than making the one additive the scapegoat to blame.
High Fructose Corn Syrup
So we know high fructose corn syrup is a common additive in a wide range of processed foods, but what makes it unique from table sugar or honey? Well, chemically speaking, not much. While there are super high fructose versions that can contain up to 90% fructose, the most common variety used, HFCS 55 has roughly the same fructose to glucose ratio as table sugar aka sucrose, and it isn't far off honey either.
One of the only noticeable differences between sucrose and high fructose corn syrup 55, is that the syrup is 24% water making it liquid, while table sugar is dry and granular. Chemically, the fructose and glucose in the corn syrup and honey are not bound together as they are in sucrose, but they get broken apart in the body anyway so they end up looking the same. And as we established, HFCS 55 has slightly higher fructose than sucrose and honey. But despite these minor differences, research suggests they all ultimately have the same metabolic effects.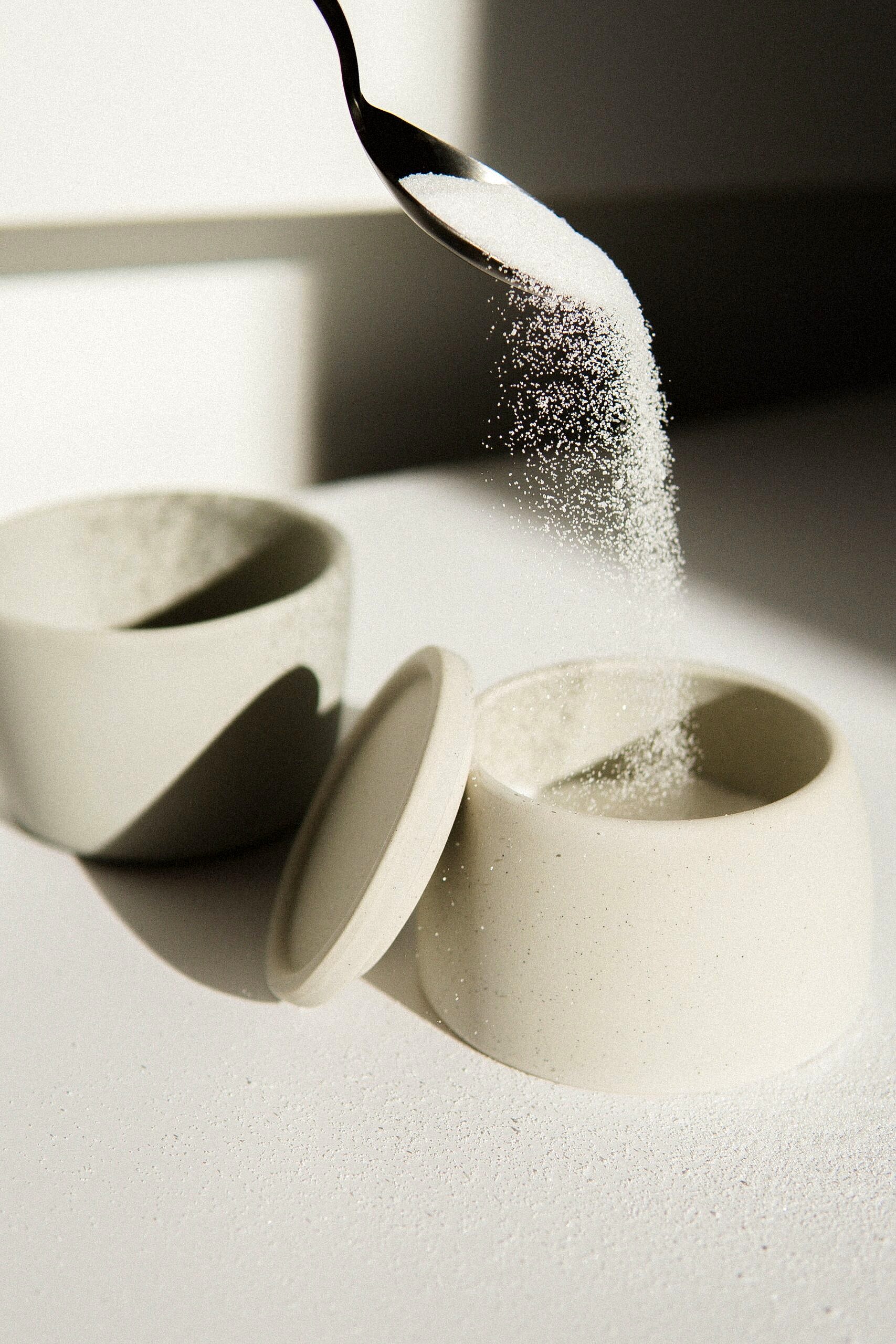 So what's to blame for the bad rep for food myths? Well, back in the 1980's, HFCS consumption increased as it began to be used more often in food production as a cheaper alternative to sucrose. At the same time, obesity rates in the US began to climb. Many were quick to point the finger at HFCS as the culprit, however, correlation does not equal causation and we don't have evidence to suggest that HFCS caused the obesity epidemic. In fact, one study tested the effects of 4 calorically restricted diets containing different amounts of sucrose and HFCS and found that all participants were able to lose weight. Other research has confirmed that when comparing equal parts of high fructose corn syrup to sucrose, there have been no differences in fullness, insulin response, leptin levels or weight change.
Sure, we could say that something like honey may have a slight nutritional advantage to both of these sweeteners because it contains small amounts of antioxidants. But you'd need to consume a shit ton of honey to meet your antioxidants and micronutrient needs, and that is just as problematic for your health as consuming an excess of HFCS. And actually, if we're gonna play dirty, honey has more calories than table sugar per tablespoon. But anyway, most of us aren't putting high fructose corn syrup on our oatmeal or berries the way we might honey, we're getting it from ultra processed foods.
So, my tip is focus on moderating your consumption of ultra processed foods containing ANY kind of sweeteners, rather than obsessing over which specific sweetener it contains. Let's not lose sight of the forest from the trees here when addressing food myths; its the dietary pattern, not the sweetener that REALLY matters.
Hydrogenated Oils
Hydrogenated oils are commonly used in food manufacturing to increase the shelf life of processed foods and enhance their flavour and texture. Now, it's important to note that there are two types of hydrogenated oils – fully hydrogenated oils and partially hydrogenated oils. And while they are similarly used in food manufacturing, they result in two different types of fats. Unfortunately, most "food label experts" on Instagram don't seem to understand this. I see people call out "hydrogenated oils" as trans fats all the time and this is factually INCORRECT in the realm of food myths. Fully hydrogenated oils are saturated fats – PARTIALLY hydrogenated oils are trans fats. And its TRANS fats that are pretty indisputably regarded as bad for your health.
The good news is that trans fat consumption from processed foods is not something you even need to actively worry about in North America at least, since Canada and the US have implemented a trans-fat ban and eliminated the use of partially hydrogenated oils in food manufacturing.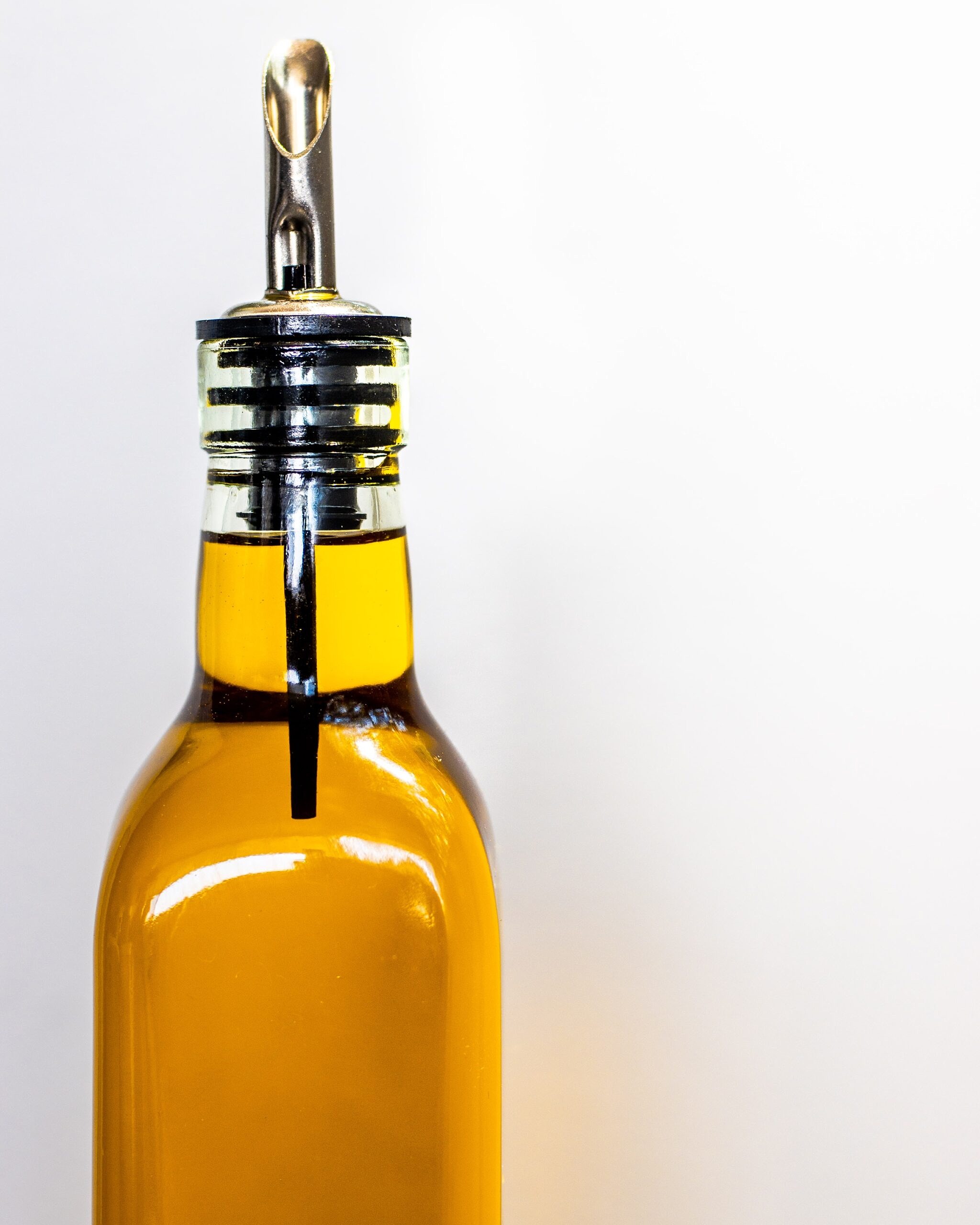 Hydrogenated saturated oils on the other hand, do not carry the same risk to our health which is why it they're still used in food manufacturing to this day. This is not to say that saturated fats should be consumed in excess, especially because the jury is still out on the relative health risk of saturated fats. But while its unclear if sat fats are bad, good, or neutral, it does seem that replacing them with UNSATURATED fats is advantageous or "better" for health. So where does that leave us with our consumption of unsaturated fats and food myths? Say it with me folks – when it comes to food myths, the dose makes the poison. I don't see any major risks with enjoying a snack food with hydrogenated oils in the context of a balanced day.
The Bottom Line
To sum up, it's important that when discussing food myths, we don't lose sight of what's truly important. I hope this article was a good reminder in the general safety of our food system, and that our focus should be on the overall diet pattern, not on specific nutrients in a single food.
Contribution by: Giselle Segovia RD, MHSc
More Blog Posts You Might Like
If you liked this blog post discussing food myths, then you might enjoy more posts discussing food science:
Updated on March 14th, 2023