Are there any health benefits of black coffee or does it do more harm than good? We take a look at the evidence and break down 10 common health claims of drinking coffee.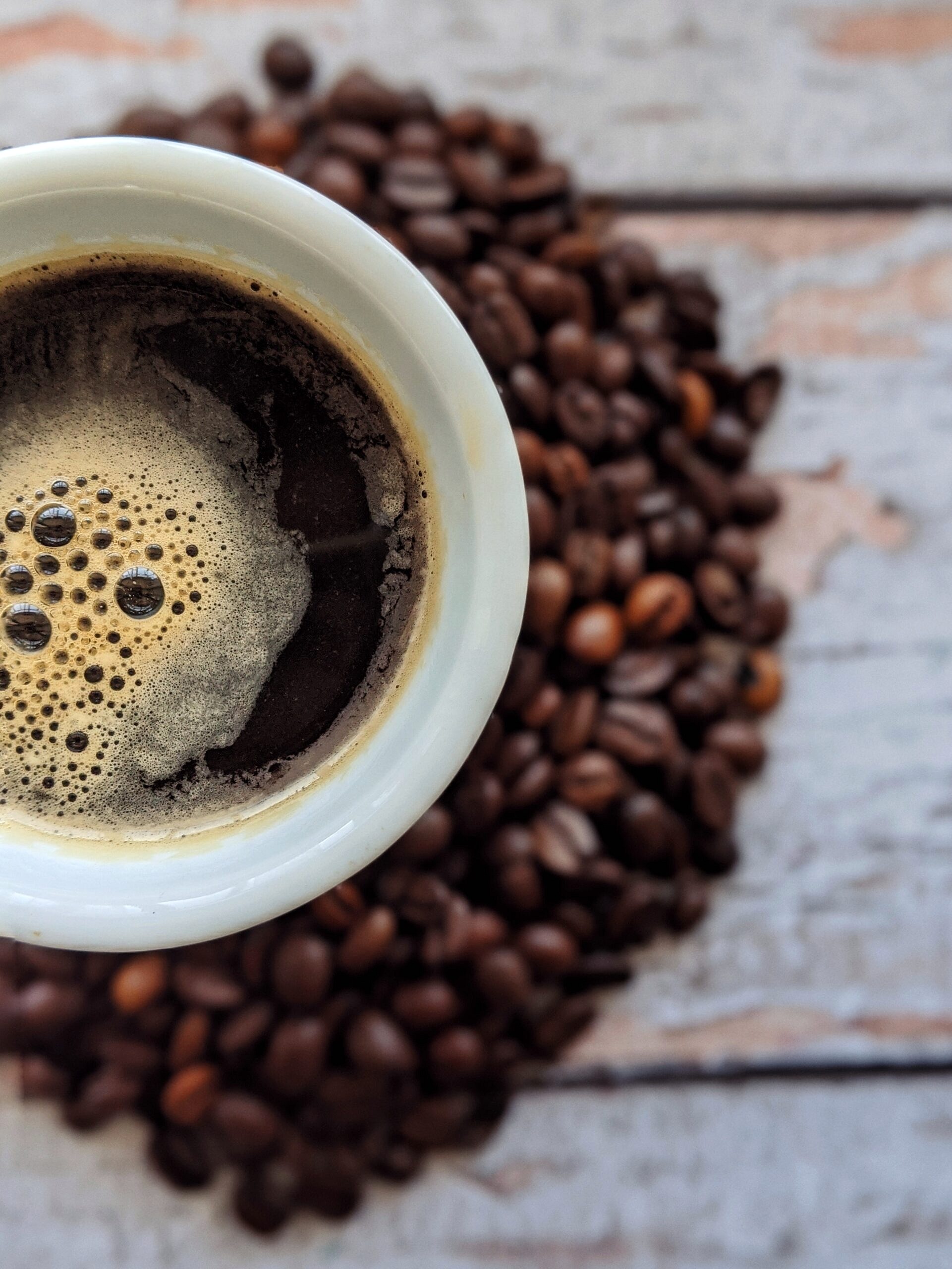 Let's kick things off by discussing my best frenemy and morning routine essential, caffeine. Love it, hate it, need it, or not. There's a lot to unpack about the health benefits of black coffee. For starters, what is caffeine?
Caffeine is a natural stimulant that 80% of the world's population consume via substances like coffee, tea, energy drinks, soft drinks and chocolate. Most of us drink coffee to feel more awake, energized, and alert. Some of us don't even feel like ourselves without a hit. This is because caffeine works by blocking the neurotransmitter adenosine, which is responsible for making you feel tired while also stimulating our energizing neurotransmitters adrenaline, dopamine and norepinephrine. Love me some neurotransmitter stimulation in the AM.
Now considering the frequency of consumption, it's no surprise that caffeine is one of the most researched edible substances on the planet, with most authorities suggesting that it is safe to consume up to 400mg of caffeine a day – which is equivalent to about 4 cups of coffee. Why the cap? Well like all substances, its possible to get too much of a good thing. And in wellness culture, theres a lot of chatter about coffee being bad for your health. So today we're going to break down some common health claims and concerns.
Claim #1: Coffee Makes you Poop
Most of us can appreciate that too much coffee can have you sneaking out of your morning zoom early. In fact, one study found that 29% of participants needed to drop a deuce shortly after consuming their morning joe. However, while coffee poops are common, it isn't a universal experience. It's also not JUST because of the caffeine or the water, both of which may be playing a role. Both decaf and regular coffee release the hormone gastrin which makes the colon more active. But caffeinated coffee stimulates the bowel 23% more than decaf, and 60% more than plain water so the stimulant in caffeine contracts the bowel muscles to give you that extra urge to go. And sure, this can be helpful for some folks with occasional constipation, but we don't want to rely solely on caffeine for motility. Too much and we can be dealing with loose, unformed stools which may ultimately result in dehydration or poor nutrient absorption. So if you struggle with chronic constipation, focus on better, not faster poops by incorporating more fibre, movement, water and possibly other supportive supplements into your day.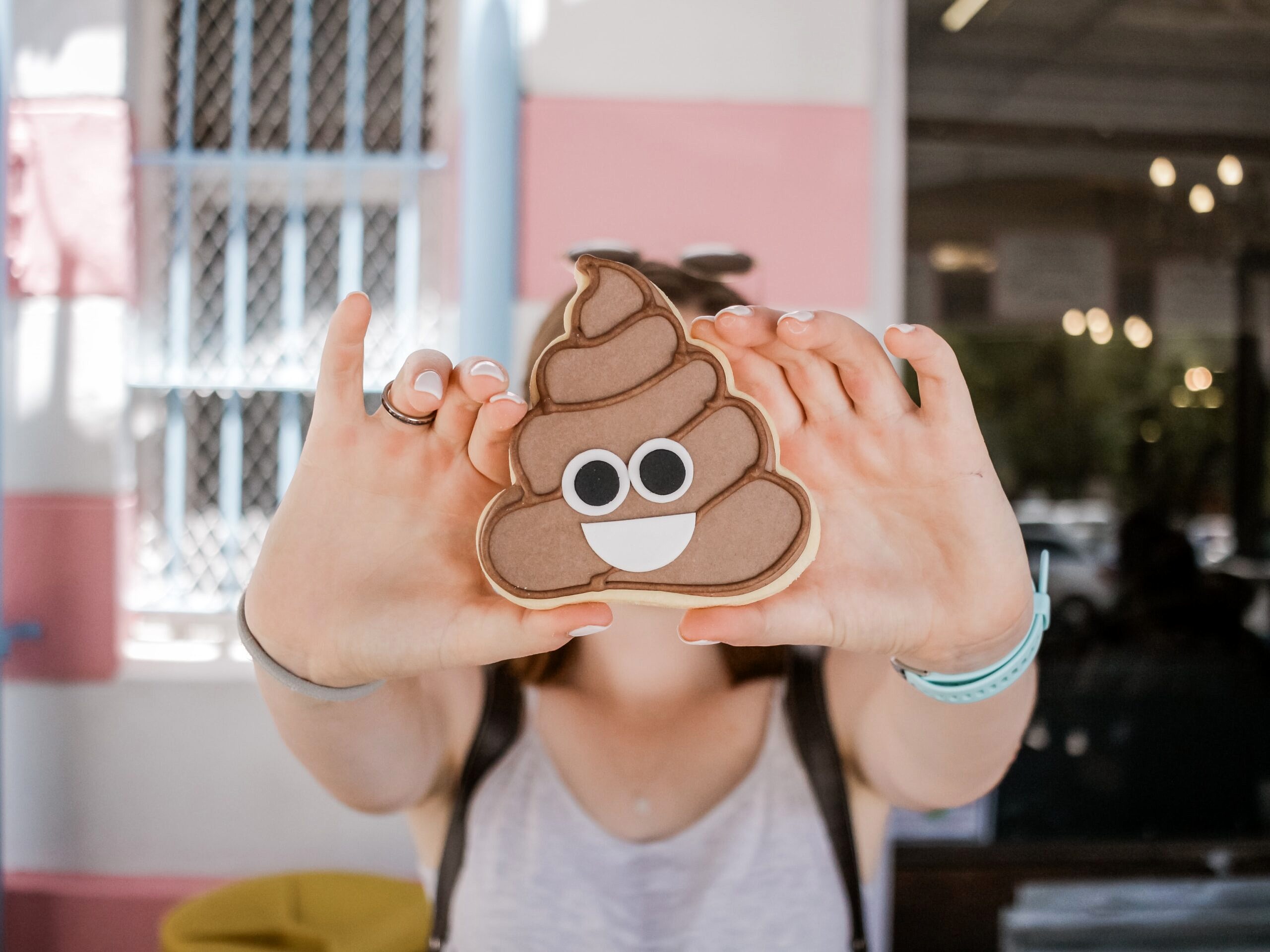 Claim #2: Coffee Supports Our Gut Health
Jumping off of claim #1, brings me to a more potentially exciting gut related perk – coffee's role in supporting the microbiome. Research suggests coffee may improve the presence and metabolic activity of beneficial gut bacteria. One recent study found that caffeine consumers had higher levels of anti-inflammatory gut bacteria and lower levels of potentially "harmful" bacteria, in other words – they had a more favourable microflora for good health. These results were also independent of the participants age or the quality of their diet, which alters the health benefits of black coffee.
Claim #3: Coffee Increases Cortisol Levels
Cortisol is a stress hormone that is primarily involved in the body's stress response. While it is natural for our cortisol levels to be higher in the morning and lower when we go to bed at night, prolonged periods of elevated levels can cause headaches, weight gain, insomnia, osteoporosis, immune suppression and more. Some studies suggest that caffeine can increase cortisol levels, both at rest and during periods of stress, but other research has found no increase in cortisol levels at all. However, its important to note that any effect that caffeine has on cortisol levels seems to diminish with regular caffeine consumption. In other words, if you regularly drink coffee within an hour of waking up, your body adapts to this habit which significantly blunts the effects on cortisol. So for most people, the effect of a daily cup of coffee on cortisol levels is unlikely to cause long term harm.
Claim #4: Coffee Is Good for Mental Health
Personally, I know I am just not my best self before I drink my morning cup of coffee but there is also a scientific reason for this. As I mentioned earlier, by inhibiting the neurotransmitter in the brain that makes us feel tired, caffeine enhances the feel good hormone dopamine signaling in the brain. Research looking at the impact of caffeine consumption and mood has also found that it may lower the risk of depression by 13-20%. These protective effects have primarily been observed from coffee, and not so much other caffeine-containing beverages, like tea. This is attributed to it being a more concentrated source of antioxidants, like polyphenols, which may reduce inflammation in the nerve cells of the brain associated with depression.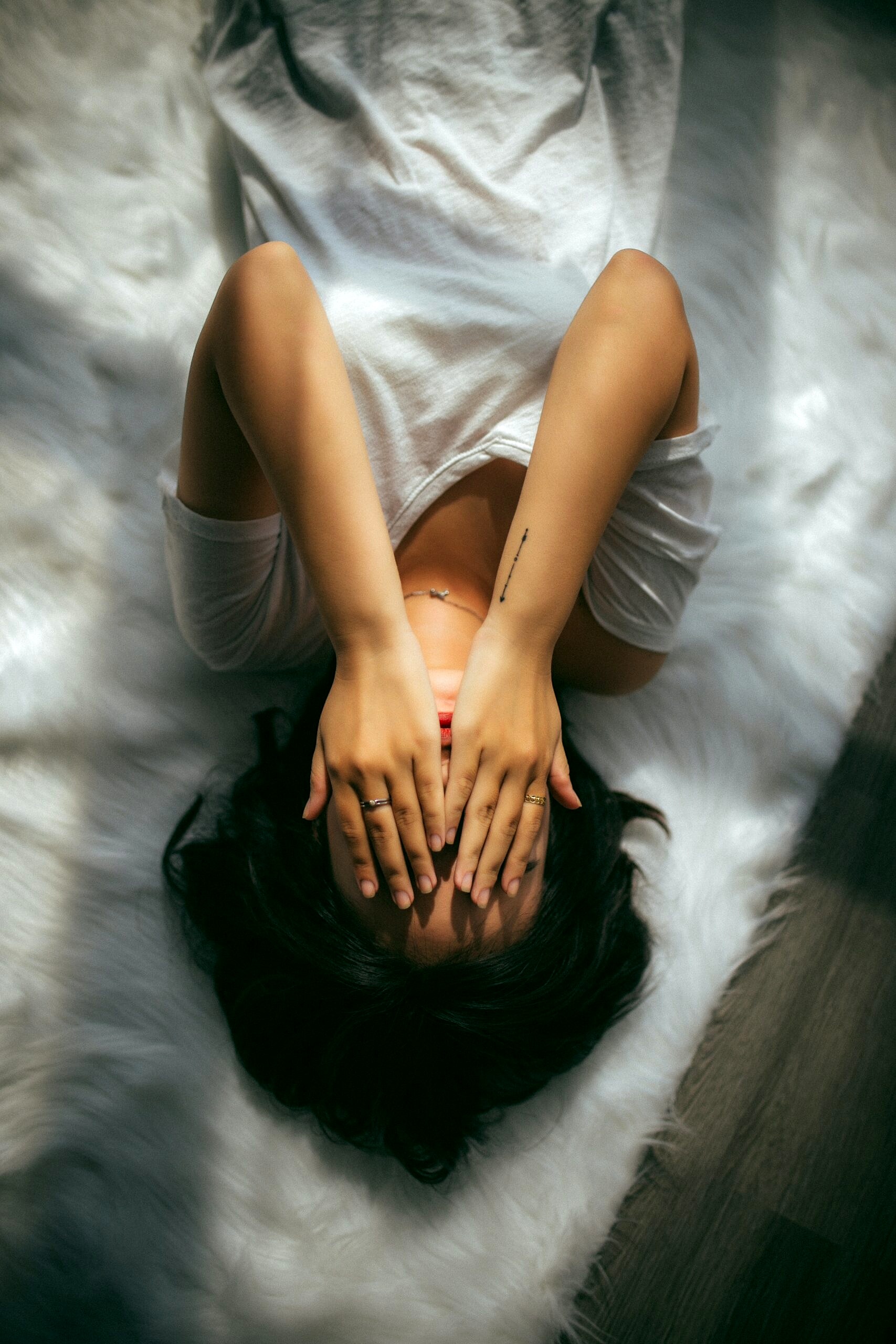 However, it's important to note that the protective effects of caffeine are not universal, as one review found that caffeine consumption may make depression worse in people who suffer from mood disorders like postpartum depression and panic disorder. Plus, folks who are sensitive to caffeine who have anxiety disorders may also be more at risk for it making things worse. So again, the effects of caffeine and the health benefits of black coffee are highly variable from person to person depending on their sensitivity, genetics, cognitive function, and frequency of consumption. But if you find that it has a positive effect on your mood then I don't think it hurts to keep it in routine.
Claim #5: It Enhances Cognition
This brings me to another brain benefit – cognition. One review found that 38-450 mg of caffeine, aka somewhere between ½ to 4 cups of coffee depending on the finding and study, could potentially help improve attention, learning, short term recall, and reaction time. There is also research suggesting that caffeine can increase resting brain entropy, which basically means that the brain is able to process more information. This may be why increased caffeine intake has been associated with a 32-65% reduction in neurodegenerative diseases like Alzheimers and Parkinsons, as well as lower risks of dementia and cognitive decline. As for memory, some studies suggest that it may have a positive effect on short term and long term memory, while other studies report no effect.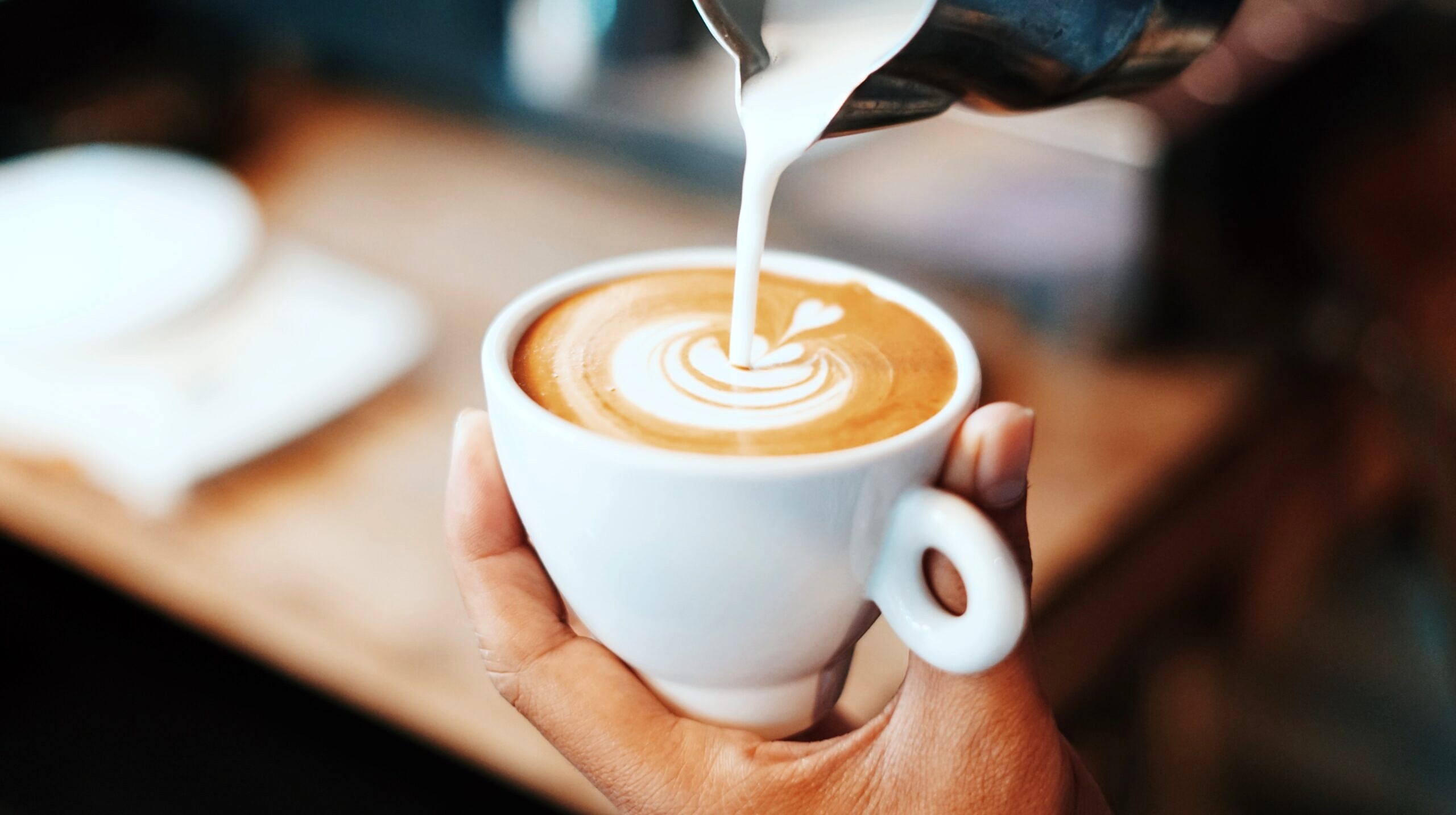 Claim #6: Coffee Boosts Exercise Performance
So now that we've discussed energy boosting effects of caffeine on the mind, lets talk about the body aka exercise performance. Caffeine is a common ingredient in athletic supplements like pre-workouts and improving performance is a big reason for this choice. Research suggests that 5 mg per kg body weight of caffeine so about 340 mg for a 150 lb person can improve performance for endurance exercises by up to 12% and can help reduce fatigue and delay exercise exhaustion by 12%. We also have some research suggesting its use for improving strength and high-intensity activity, but the research in this area is a little less convincing and mixed. It does appear that its benefit is time-dependent, with most research suggesting that the best time to consume caffeine is about 30-60 min before a workout. But again, variations in how caffeine is metabolized and other side effects like whether or not it gives you the runs, will ultimately determine if its a help or a hindrance, and when to take it.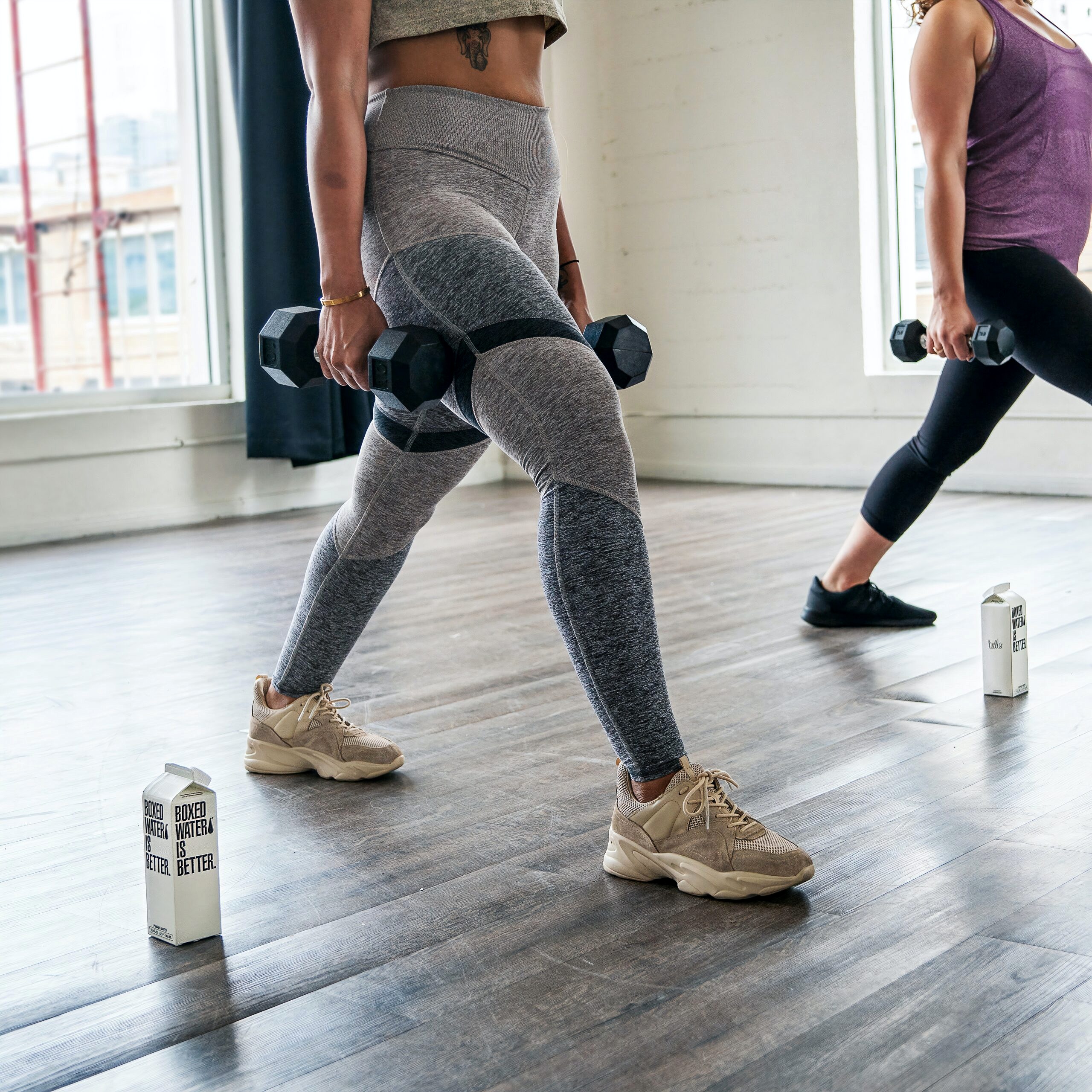 Claim #7: Coffee Supports Heart Health
Many folks are no stranger to the anxiety-inducing effects of drinking one too many cups of coffee. Whether its heart palpitations, jitters, or an increased heart rate, it begs the question of whether coffee is even good for our heart health. Well surprisingly, it might just be. According to one large review, participants who drank between 3-5 cups of coffee daily had a 15% lower risk of heart disease compared to those that had zero cups of coffee. Similarly, a large cohort study of over 37,000 women found that 2-3 cups of coffee a day was associated with a 21% reduced risk of heart disease.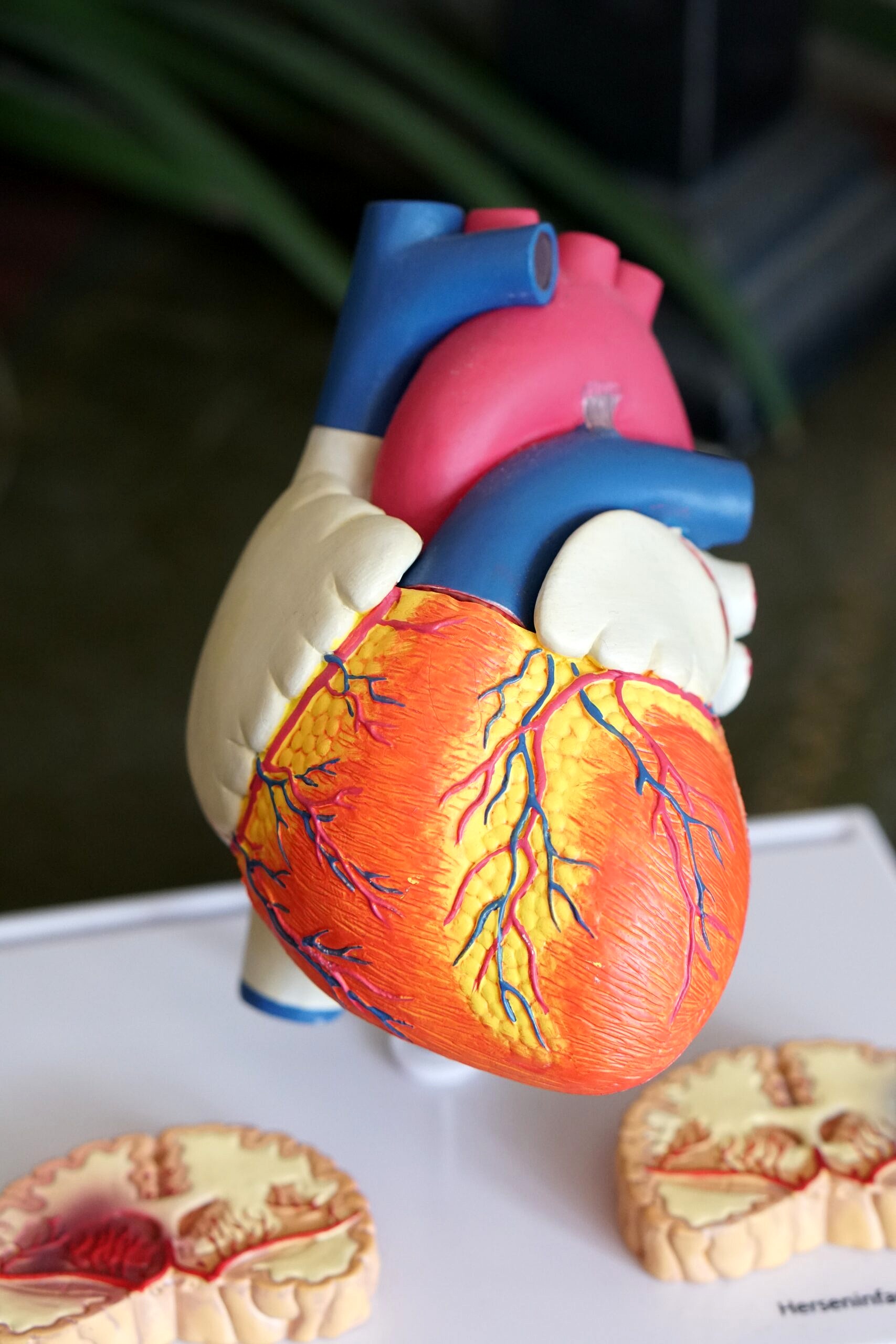 While the general consensus is that regular caffeine intake may be beneficial for heart health, it's important to note that the health benefits of black coffee may also impact blood pressure levels in some folks. For example, one review of over 34 studies found that about 1-2 cups of coffee a day can temporarily increase blood pressure for about three hours before the effect subsides. However, these increases vary depending on caffeine tolerance. In other words – regular consumers likely won't experience significant blood pressure spikes compared to those who are more caffeine sensitive.
Claim #8: Coffee Makes You Live longer
Is coffee the magic elixir of life that can help us to live longer? Well according to a groundbreaking 2018 study with close to half a million participants, it may be the case. This study found that drinking up to three cups of coffee daily was associated with a 21% lower risk of stroke, 17% lower risk of death from cardiovascular disease, and 12% lower risk of all-cause of death. Similar results were observed in a large multinational study which found that higher levels of coffee consumption were associated with a reduced risk of death from all causes, particularly from circulatory diseases and diseases related to the digestive tract. While many of us would agree that we simply just CAN'T LIVE without coffee, does this research mean that coffee is the elixir of life? Well, It's an interesting association, and that's about all that it is. But It's one thing to show an association between coffee versus an actual cause and effect. So even though coffee may have protective effects against disease, we still want to make sure that we are engaging in healthy behaviours in all areas of life to promote longevity.
Claim #9: Coffee is Dehydrating
Caffeine has a diuretic effect meaning it makes you pee more. However, this doesn't necessarily mean that it makes us more dehydrated. The diuretic effect is small and is offset by the actual amount of fluid content of the drink, so you still end up with net hydration. But is there a set limit on coffee consumption to avoid impacting our hydration status? Well, research suggests that you would need to consume more than 500mg per day or an equivalent 5 cups of coffee to observe a significant diuretic effect. Similarly, one review also found that there was a small diuretic effect seen when drinking 3 cups of coffee per day, but not enough to cause dehydration in an otherwise hydrated individual. In other words, it takes drinking large amounts of coffee for it to have a significant dehydrating effect.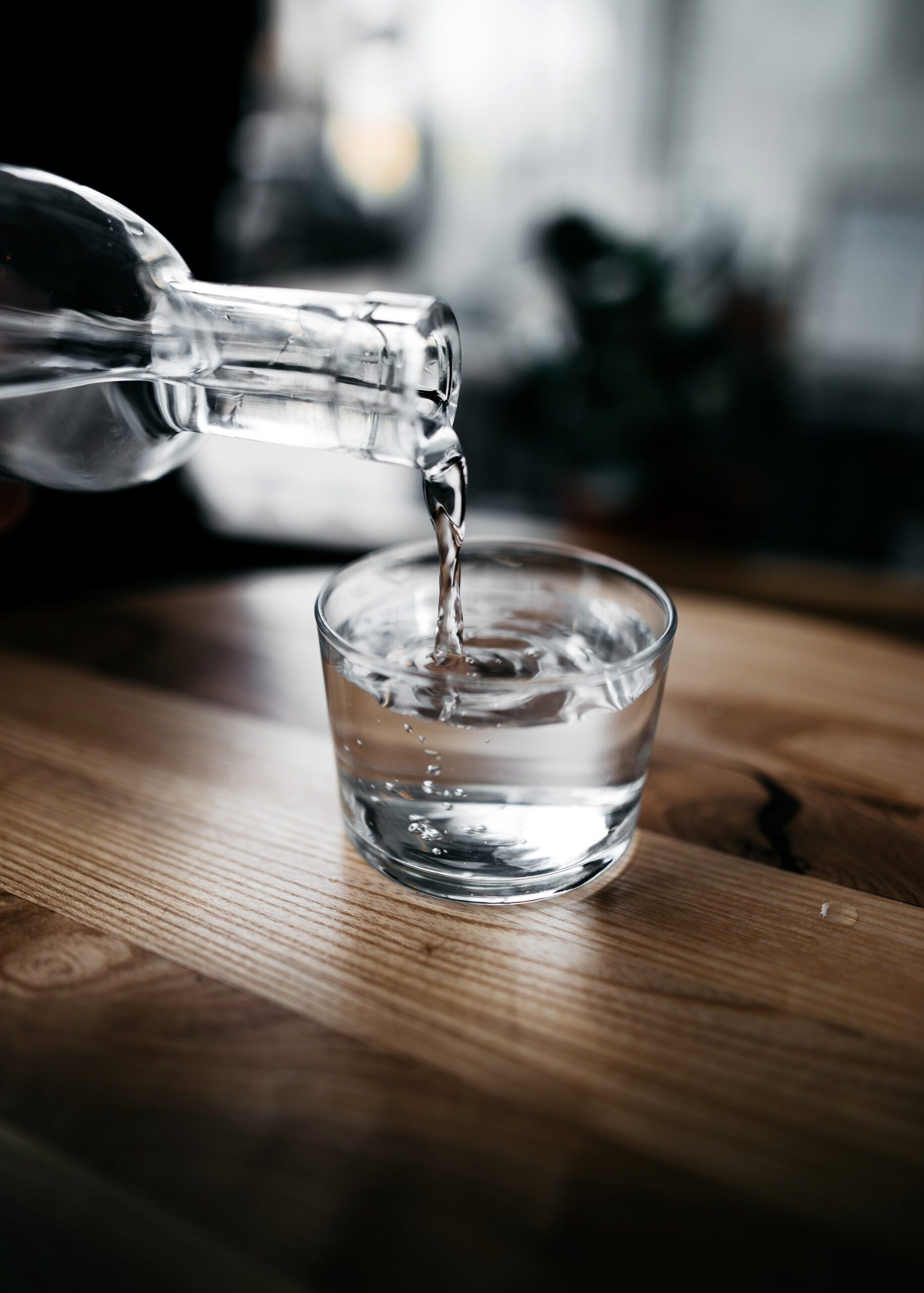 Claim #10: Coffee Is Bad for Your Bones
One common concern about the health benefits of black coffee is that coffee may cause osteoporosis by impacting calcium absorption. However, many of the studies pointing to caffeine's impact on bone health are inconclusive, with researchers often reporting conflicting results. Some studies have even considered coffee to be GOOD for our bone health. For example, some research found that coffee had a minimal negative effect on overall calcium absorption, and that any effect could be offset by adding 1-2 tablespoons of milk to a cup of coffee. Another study found that folks who were habitual coffee drinkers had a higher overall bone density than non-coffee drinkers. On the other hand though, one recent systematic review found that there MIGHT be a relationship between coffee consumption and hip fracture incidence, but this depends on how much coffee is consumed. So while the impact of coffee on our bones is a pretty mixed picture, we don't have enough research to suggest that we should completely cut back in an effort to save our bones. With that said, it may be more beneficial to focus on lifestyle behaviours that we know promote bone health such as strength training/weight bearing exercises and eating lots of bone boosting vitamins and minerals like calcium vitamin D, and vitamin K.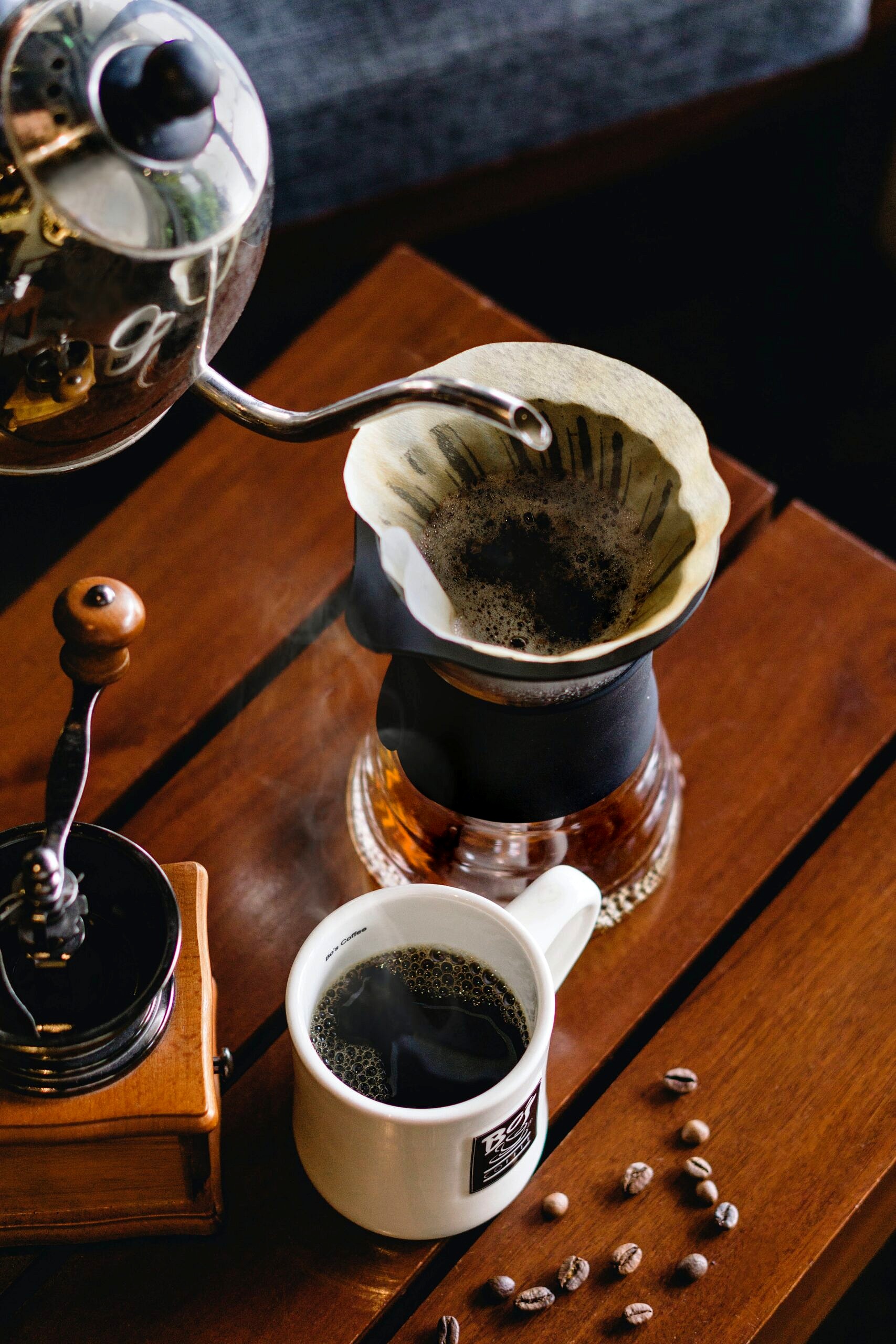 Bottom Line
So in conclusion, we have a ton of evidence to support the potential benefits of caffeine consumption and the health benefits of black coffee including improving gut health, exercise performance, and cognition, while also reducing the risk of alzehimers, parkinsons, and depression. If you don't "need coffee" in the morning, you find that it gives you the runs, or it triggers uncomfortable anxiety-inducing effects, then it may be best to pass or enjoy it in small amounts. But I know for myself that coffee sets the tone for the day and has a net positive impact on my day-to-day. Ultimately, only you can determine if caffeine is a good or not so good habit for you.
Research Contribution by Annette Chrzaniecki BASc, MPH
Edited by Giselle Segovia RD MHSc
More Blog Posts You Might Like
If you liked this blog post discussing the health benefits of black coffee, then you might enjoy more posts discussing diet myths: