I answer the question, is soy bad for you? A look at the research on the dangers of soy and menopause, breast cancer and heart health!
With the popularity of kale salads, juice cleanses and smoothie bowls, it's no surprise that vegetarianism and veganism have become the diet du jour this year. And since a girl can't live on produce alone (well unless you're Freelee the Banana girl), plant-based sources of protein have become all the rage. Without meat, fish, eggs, or dairy, soy products (think edamame, tofu, miso, soy milk, and soy cheese) are now a more mainstream staple in the health-conscious foodies diet, but with them have come a lot of questioned about their impact on health. So is soy bad for you? Does it cause breast cancer? Let's dig into the research.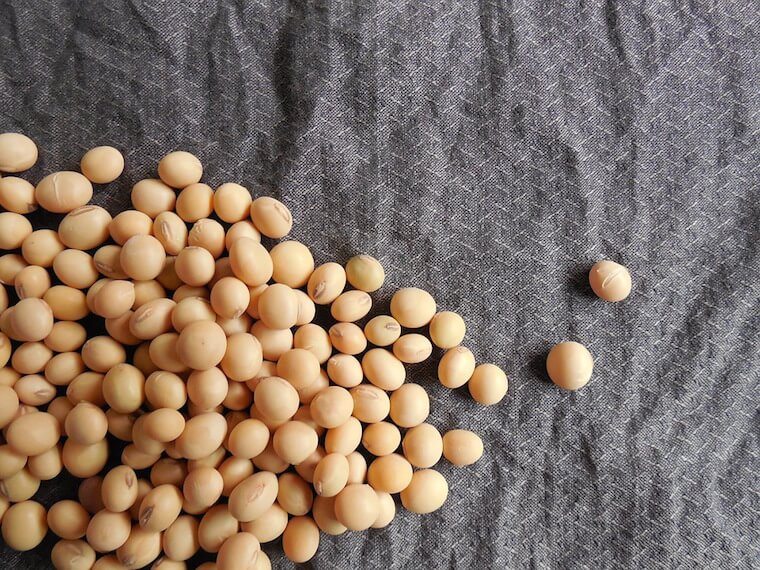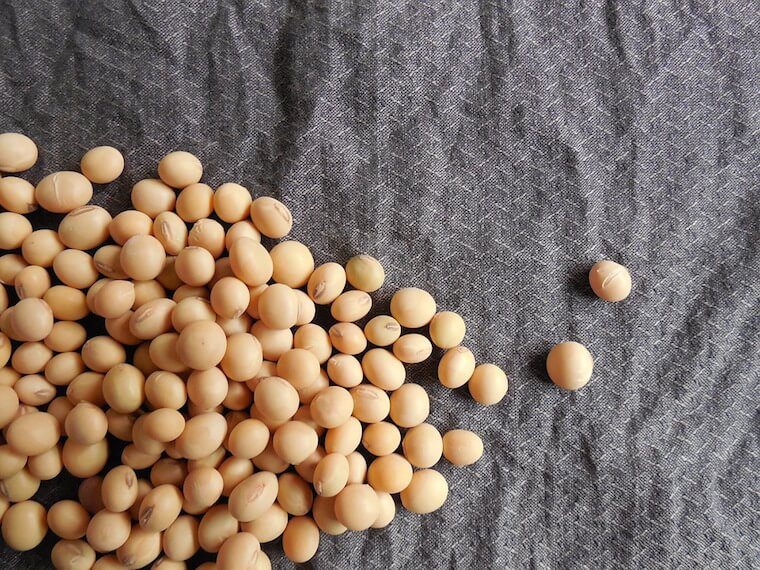 Why Do People Think Soy is Bad for You?

It all comes down to the fact that soy contains compounds called isoflavones (a phytoestrogen) that mimics our body's natural (endogenous) estrogen, so many people wonder what this so-called "artificial" hormone does in our body. Let's start by looking at how estrogen works in our body. First of all, we have two types of receptors specific to endogenous estrogen in our human cells – estrogen receptor-alpha and estrogen receptor-beta. Different parts of our body have different amounts of each receptor. The isoflavones found in soy are selective estrogen receptor modulators (SERMs), which means that sometimes they act like estrogen and sometimes they do not. One study found that our natural hormone estrogen will bind to both receptors but isoflavones prefer to bind to the beta receptors. This study found that there is competition between the isoflavones and endogenous estrogen for the receptors. Interestingly, while isoflavones can mimic the effects estrogen and bind to estrogen receptors, they also have a weaker estrogen effect than the estrogen our bodies makes.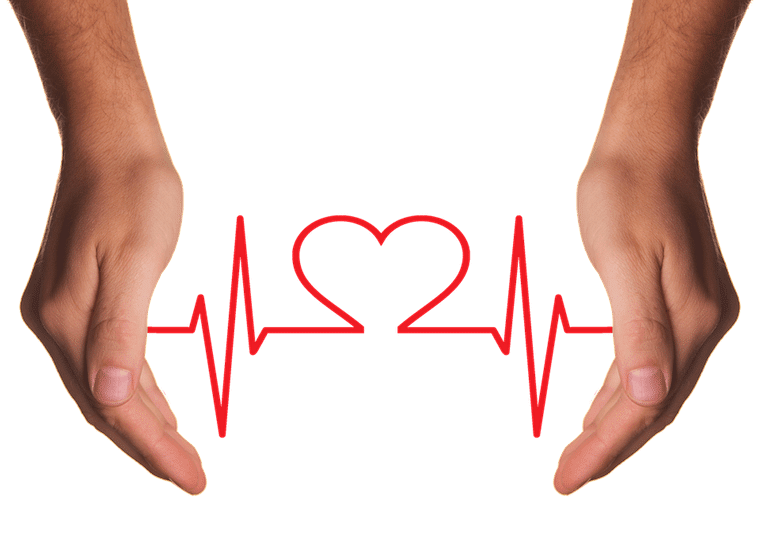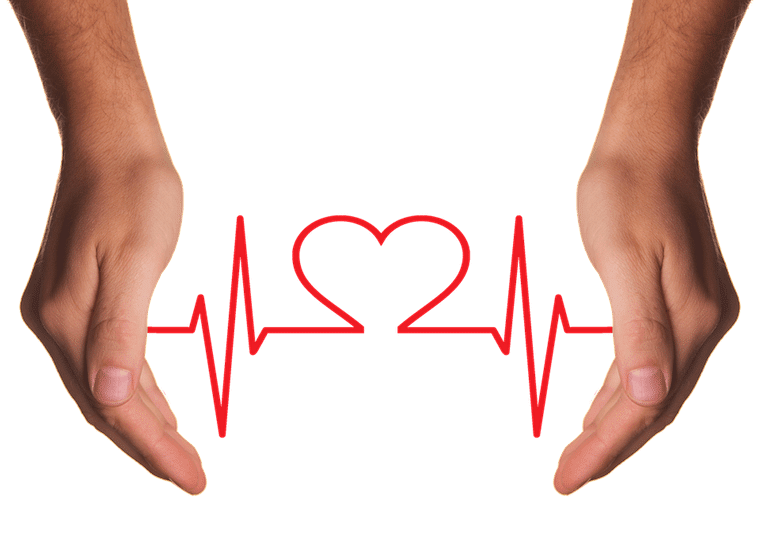 OKAY. So now that we know soy contains plant-estrogens (isoflavones) that sometimes act like estrogen, sometimes don't, and sometimes even inhibit endogenous estrogen from binding to estrogen receptors. What does that mean for helping us answer the question is soy bad for you? There are three main areas that we will look at where isoflavones and soy may play a role: menopause, breast cancer, and cholesterol.
dangers of soy and menopause
Hot flashes, night sweats, dry vaginas, OH MY! These common symptoms of menopause sound pretty brutal but early research suggests that including soy in our diets may help us find relief!
While women no longer have to deal with their periods during menopause, this also means that our ovaries make less estrogen. These hormonal changes cause the uncomfortable side effects. The Journal of Obstectrics and Gynaecology Canada's have created guidelines on managing menopause, which include estrogen hormonal therapy as one way to deal with these dreadful symptoms. There are, however, some risks involved with long-term use of hormonal therapy including increased breast cancer risk. Your doctor would be able to discuss these risks with you before prescribing any of these treatments.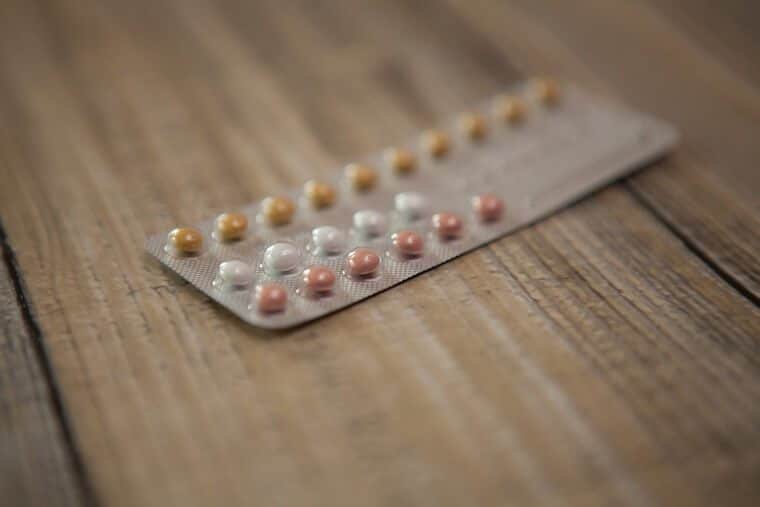 A meta-analysis of 15 randomized control trials found that dietary isoflavones decreased the number of hot flashes with no serious side-effects. Another meta-analysis, that included 62 different studies and over 6000 women, found that phytoestrogen ingestion reduced hot flashes and vaginal dryness but did not have any effect on night sweats. The study also found similar results using dietary soy isoflavones and isoflavone supplements. However, it is very important to note that soy has not been found to be effective replacement to hormone therapy and there are mixed and limited data on the effectiveness of isoflavones for menopausal relief. Sorry ladies.
It looks like while there might be some good news in the future for some of us women on soy protecting against some of the uncomfortable side-effects of menopause, but there still needs to be more research before we know for sure.
dangers of soy and Breast Cancer
The American Cancer Society suggests that estrogen plays a role in breast cancer. Similar to how estrogen-replacement/hormonal therapy can increase the risk of breast cancer in post-menopausal women, women who have had more exposure to estrogen over their lives (due to having their periods early in life or starting menopause later, for example) are at increased risk of developing breast cancer. This leads us to question the safety of consuming estrogen-like compounds (isoflavones) in soy.
One of the drugs that is used to treat breast cancer works by binding to estrogen receptors, much like how isoflavones bind to selective estrogen receptor modulators (SERMs). Here comes the potential role of isoflavones. If you recall, isoflavones compete with endogenous estrogen for the estrogen receptors, are more likely to bind to some of the receptors but have weaker effects, and act somewhat like the drugs used in treatment.
One research review looked at 24 different studies examining the link between soy and breast cancer. Eight of the studies found no link between eating soy foods and risk of breast cancer while 12 of the studies found that there was an inverse association between consuming soy and breast cancer risk. In other words soy may lower the risk of breast cancer. One of the studies included over 36 000 post-menopausal women from the Multiethnic Cohort Study and they found that those who ate a diet with lots of soy products, and subsequently isoflavones, had a reduced risk of post-menopausal breast cancer. The authors of the review concluded that soy seems to play some sort of protective role in reducing the risk of breast cancer.
Another review had similar findings suggesting that a diet high in soy (defined as 13 grams soy protein per day) compared with diets with a low soy did not change the risk of initial breast cancer but does decrease the risk of death by 15% and recurrence by 25%. Another group of researchers found that moderate soy protein (5-10 grams everyday) was the most beneficial for people who already have been diagnosed with breast cancer.
So in conclusion, is soy bad for you if you're prone to breast cancer? At this point, it seems that soy is safe for consumption after a breast cancer diagnosis (unless otherwise instructed by your doctor), but we need more research before there are recommendations about soy preventing future incidents of breast cancer. Part of the reason for this is because a number of studies found no link between soy consumption and breast cancer. The American Cancer Society recommends that as long as soy is consumed from food in moderation (3 servings per day), it is safe to eat/drink. However, there is not enough research to know whether soy supplements are safe for use following breast cancer and in fact, the American Cancer Society recommends avoiding high supplement doses. We also do not know exactly how much soy protein is beneficial. Clearly more research is certainly needed to answer questions on how much and whether soy is actually protective against breast cancer risk.
dangers of soy and Heart Health?

There was recently an article in the Financial Post talking about the growing soy industry in Canada due to a newly approved Health Canada Health Claim. The claim explains that products containing at least 6 g of soy protein can claim that their product helps lower cholesterol levels. If you are looking for the benefits of lowering cholesterol by eating soy protein you want to aim to eat at least 25 grams of soy protein per day.
Other Dietary Concerns and Soy
If you are following the Paleo diet, soy is technically a legume and is not paleo-approved. You can read more about the ins and outs of Paleo here.
If GMOs are a concern, we know from our first article on GMOs that soybeans are one of the most commonly found GMO crops in Canada. The good news is: there are both GMO and non-GMO soy products out there, so no matter your GMO preferences (or lack thereof), you can reap the benefits of soy protein!
Where to get Soy Protein?
Now that we know soy has some health benefits and does not increase our risk of breast cancer, let's talk about where we can find soy protein in our diets!
Some people may say soy makes us fat, but they are not talking about WHOLE foods, they are talking about processed foods that use soy as an additive. So stick with whole foods instead of anything overly processed. Want some suggestions? Check out this easy infographic to find out the best whole food sources of soy protein to add to your diet.
How to incorporate soy into recipes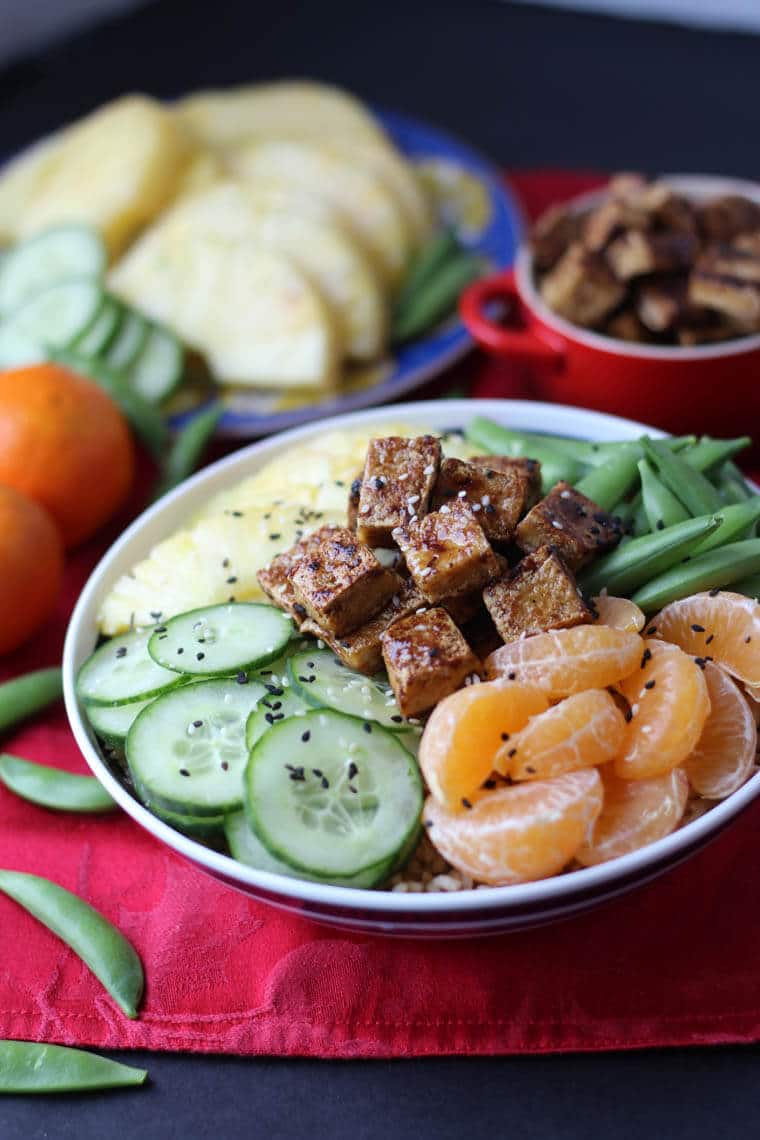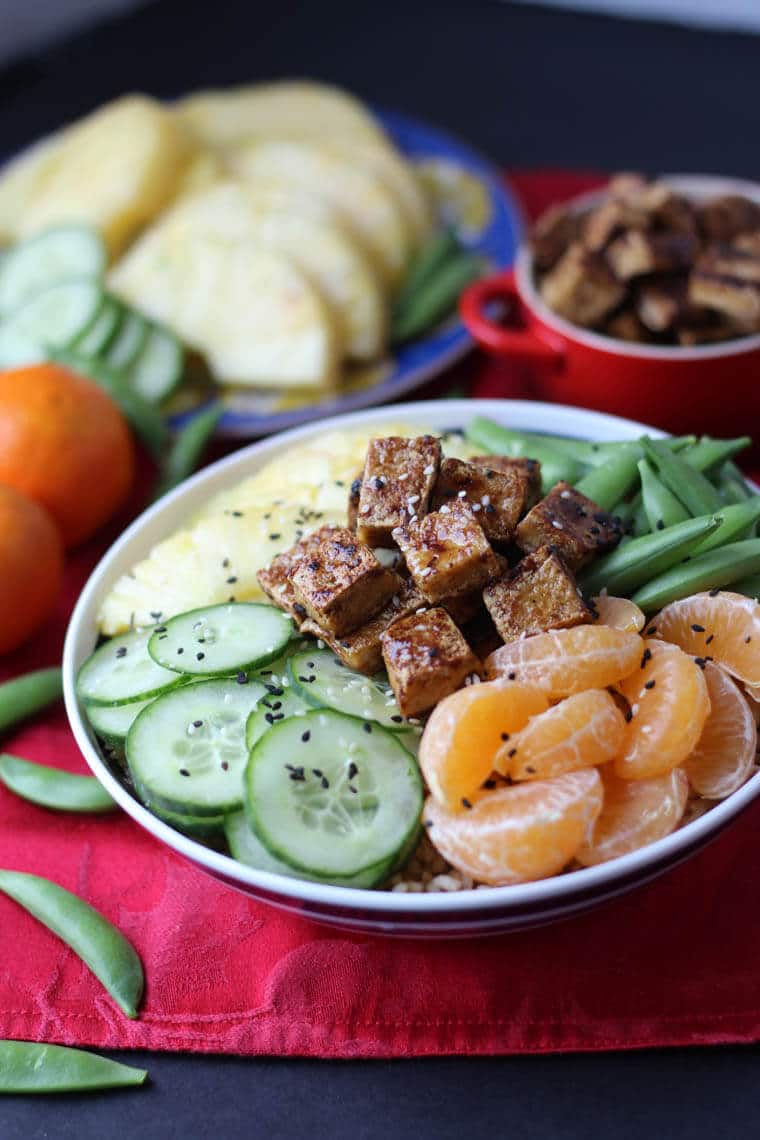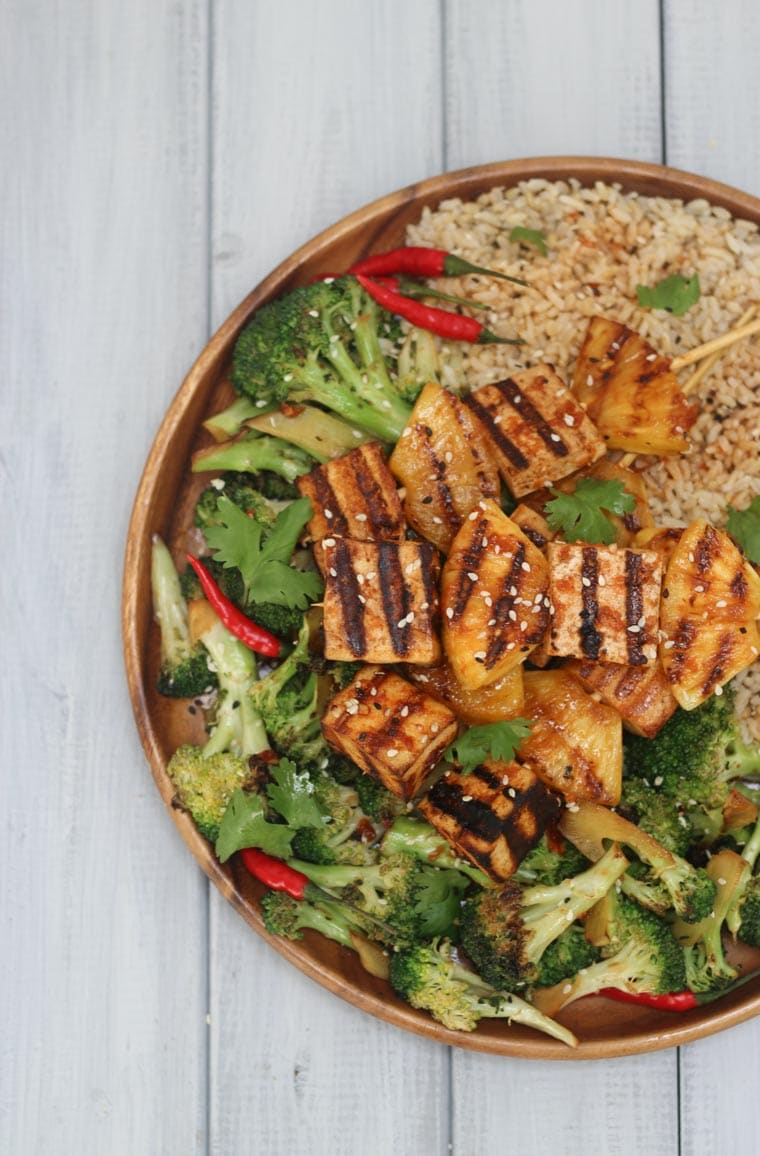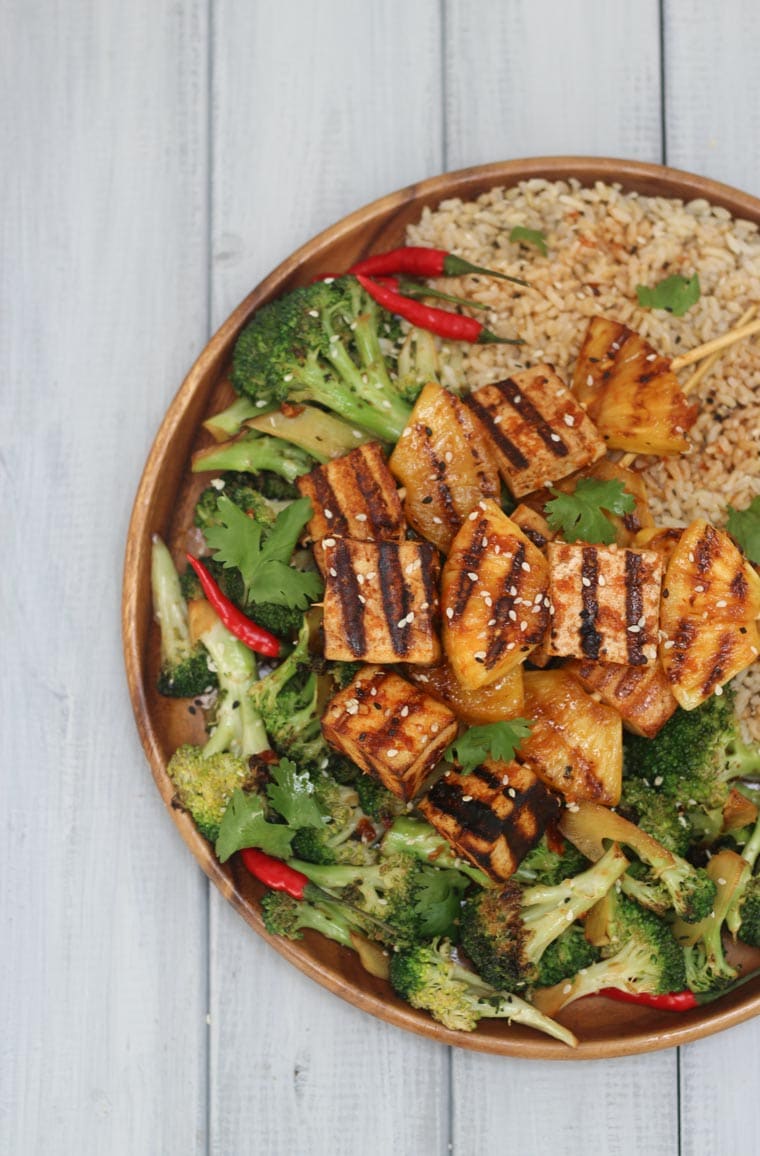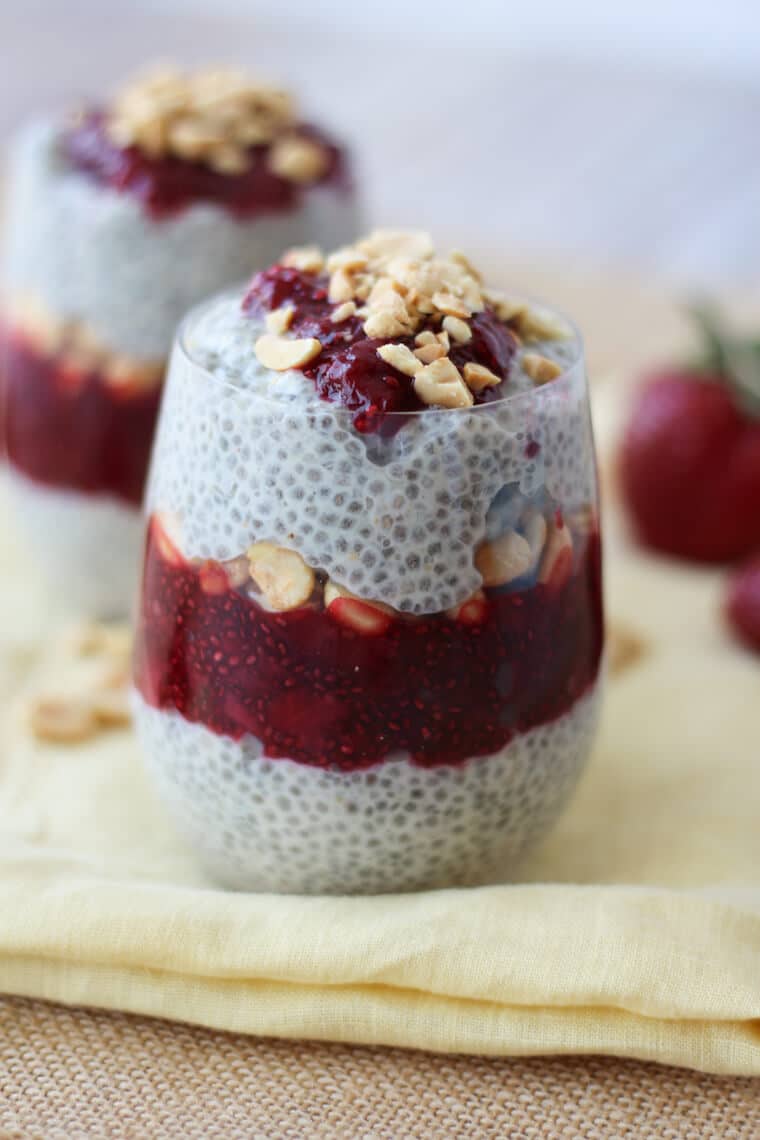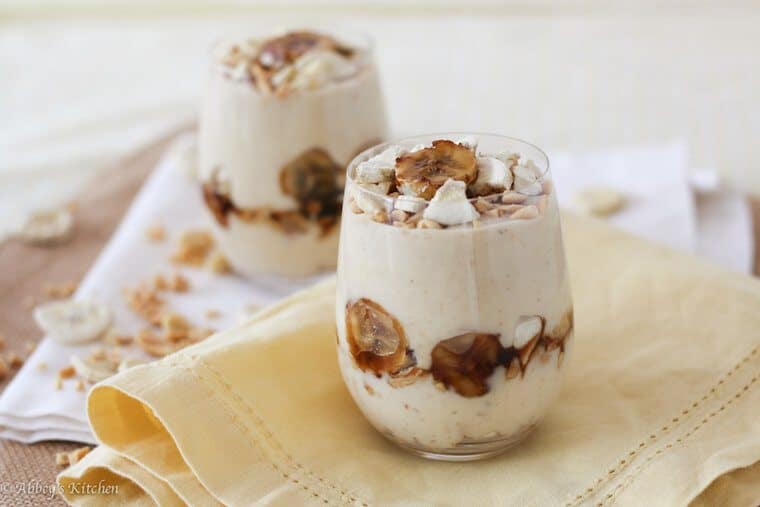 research on the dangers of soy on breast cancer and heart health?

Soy contains a compound called isoflavones, a plant estrogen, which competes with endogenous estrogen for receptors.
Eating or taking a soy supplement may reduce frequency of hot flashes and vaginal dryness for menopausal women though more research is needed.
Eating soy protein may potentially reduce risk of getting breast cancer and recurrence, and it is also likely safe to eat in remission -though more research is needed.
25 grams of soy protein daily can help reduce cholesterol. This Health Claim will now be found on food products in Canada.
Try to get soy protein from minimally processed foods rather than ultra-processed foods and supplements
What are your thoughts on soy?
Do you like soy based products?
Is soy bad for you in your books?
Leave me a comment below – I would love to hear your thoughts!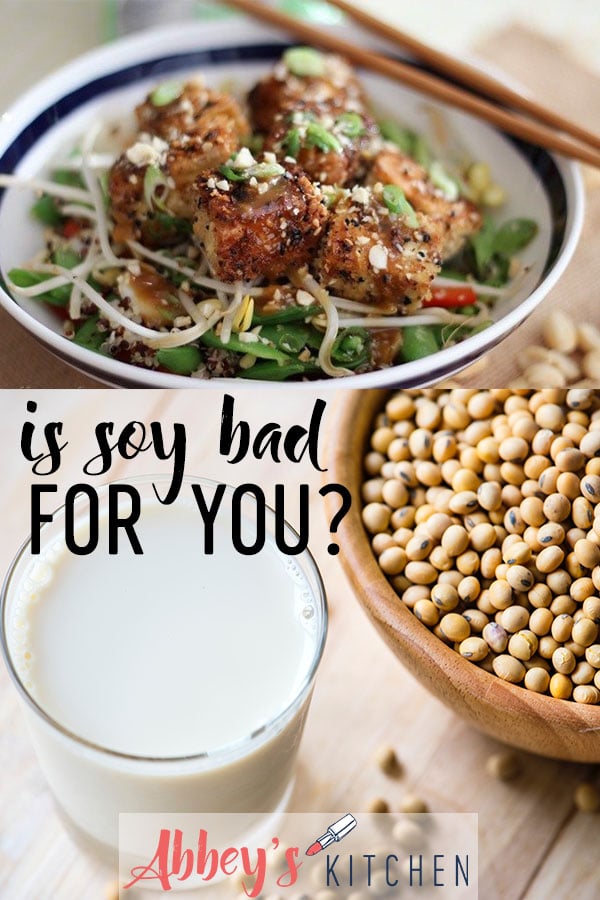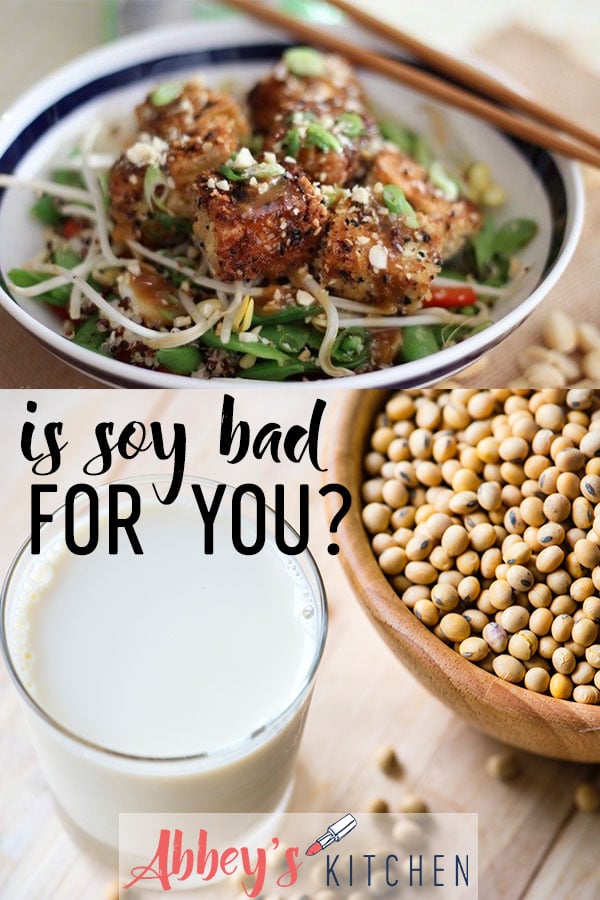 Contribution by RD2B Maxine Seider
Updated on February 13th, 2021