I share the not-so-sexy side effects of juice cleanse diets in this surprising tell-all!
According to a recent survey by the Canadian Council of Food and Nutrition, 46% of Canadians get their food and nutrition information from the Internet, 76% use magazines, newspapers and books, and 66% use friends, relatives and colleagues. That is, for most users, non-scientific "knowledge" has become so rampant it's uncontested, when in fact these "truths" are based in nothing more than opinion or fabulous marketing. One of the most prevalent internet sensations today that has me rolling eyes all over town are Juice Cleanse Diets.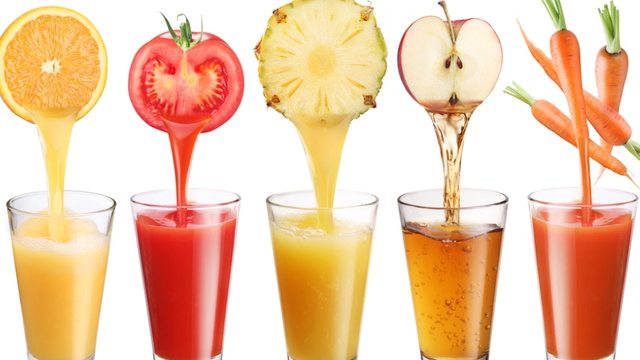 From daytime TV segments, to magazine ads, to "expert" blogs and pricey specialty products, you have surely all been engrossed with the latest and "greatest" in juice cleanse diets dogma. They have claimed to make you quickly drop pounds, cure digestion woes, improve energy and concentration, and rid the body of the so called "toxins" that supposedly lie within like some demons that need to an exorcism. But are cleanses really all they're cracked up to be? Let me, a Registered Dietitian, lay down some science that might explain why I'm personally not so convinced.
Your Body is Not "Dirty"
I hate the rhetoric of cleansing that comes hand in hand with juice cleanse diets. The language and terms often used in the media suggests that our bodies are "dirty" or "impure", assumedly due to the many "sins" we commit like drinking alcohol or eating high fat pastries. Instead of being angry with your body, why not treat it with compassion, love and nourishment. This step alone will make a huge difference in how you carry yourself and how you feel.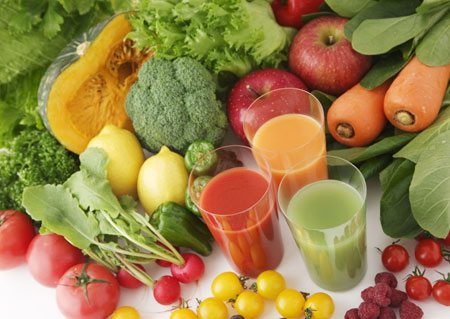 We Have a Liver for Good Reason
Our bodies are miraculous creatures of their own. They have been "detoxifying" themselves since the beginning of time, and there's no reason why our generation would suddenly be in need of intervention like juice cleanse diets. I've done a lot of digging, and I haven't found any solid scientific studies to suggest that your body needs to be cleansed, and that any product or regime on the market is a good means to do it. That's because your liver removes waste from the bloodstream and transfers it to the kidneys for the disposal in the urine, while your large intestine reabsorbs water and minerals and passes out the waste. You can watch this process happen every day, just take a look in the toilet! If you're not seeing enough "evidence", the problem is likely that you're just not getting enough fibre and water rather than some sign you need a strict liquid regime. Just try adding lots of additional whole fruit, vegetables, whole grains, beans and legumes to your diet, and getting in few extra cups of liquid and you'll be good to go (heh- I made a bathroom pun.)
Why People Feel Good
So what's all this about talk about how amazing people feel while doing one of these juice cleanse diets? Well, this really comes down to the context of the cleansing period. Let me give you an example to help illustrate what I mean. I have a friend who does a cleanse every once in a while and claims to feel amazing. I don't doubt it at all. While on the cleanse, he doesn't drink alcohol and because he's not out partying late at night, he regularly makes it to his morning exercise class. In contrast, when he's not "on" the cleanse, he drinks a fair bit of booze for a few nights a week and therefore is too hungover to make it to the gym. So what is it? The juice cleanse diet or the healthy habits that seem to be part and parcel of it? My tip is to skip the challenging juice cleanse diet and just get to the good stuff.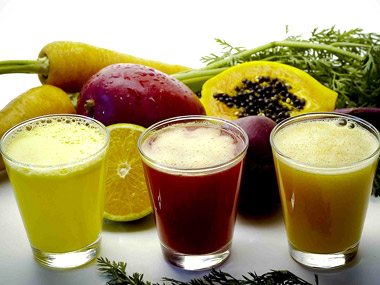 Big Industry is Big Trouble
Let's not forget that the diet industry, including those that create juice cleans diets and products, is a marketing powerhouse. They make millions every year telling you that your body is full of toxins, and that their products are the route to all health. And while yes, fruits, vegetables, whole grain, low fat dairy and lean proteins have marketing boards too, the benefits of these food groups are well documented in research. With cleanses, they're living off sexy advertisements, celebrity endorsements and claims alone. Next time you read a glowing testimonial of a juice cleanse diet, just take a minute to think about whose interest is being served and if a marketing board is behind the campaign.
The Not So Sexy Side-Effects of JUICE CLEANSE DIETS
1) The Weight Comes Back with Vengeance- Good news first- you probably will lose weight on a Juice Cleanse, simply because the daily caloric intake will be so much lower than your accustomed. But like most fad diets, the weight you will lose on these Juice Cleanse diets will predominantly be water and not fat loss. After a prolonged amount of time, you will start breaking down muscle stores as well, leaving you with a higher fat : lean tissue ratio then when you started. The result of that is that you're metabolism will begin to slow due to reduced muscle mass, so the minute you start eating the way you previously had, you will gain all your weight back plus more. Probably not what you had in mind.
2) Things Feel a Little Clogged Up or Are Coming Out Like Lava (sorry for the mental image)- So this here really depends on how your body responds to the abrupt dietary changes, and the exact contents of what you're putting in. When you're just drinking liquids all day, there is a good chance you're not getting in enough dietary fibre, since fibre exists in the skins, pulp and pith of whole fruit and veg (most of which is extracted when you juice). The result is that you're probably going to feel a wee-bit constipated after a few days. In contrast, some cleanses (like the notorious Master Cleanse) have ingredients that tend to irritate the bowel and send you rushing to the washroom in the middle of work outs, business meetings or sleep. Neither extreme sound ideal (or healthy) to me.
3) You Feel (and Look!) Lethargic & Exhausted- A lot of these juice cleanse diets are not nutritionally balanced, and specifically lack protein and fat. I know the media has demonized the heck out of fat, but without it, a lot of essential vitamins and minerals cannot be absorbed. Without adequate levels of dietary protein, fat, fat soluble vitamins, and the various other missing nutrients from a juice cleanse diet, you'll likely feel exhausted. Usually when I'm exhausted because I haven't had enough fuel, there's no way I'm going to power through a 45 minute hard-core spin class. The result is you may actually end up regressing in your health habits while on the cleanse. Furthermore, after an extended period of time, your luscious hair will lose its shine, your skin will lose its elasticity and your immune system may decline. None of this sounds very sexy to me.
4) You Get Stuck in the Restrict-Binge-Repeat Cycle- Like most restrictive diets, a lot of people find that the second they "cheat" and eat something that's not on these juice cleanse diets, they throw in the towel and binge on everything and anything they see. This is actually a fairly good coping mechanism that you shouldn't feel guilty about. If you restrict yourself of something your body and mind both need (ie. calories and the comfort of eating), you start to get a little obsessive about food. You think about your next juice, or when you're going to be "off" the cleanse, and dream about cakes, milkshakes and poutine. With that kind of stimulation, it's nearly impossible not to have a massive binge the second you get your hands on something more appealing than sweet water. Unfortunately, this sets us up for the restrict- binge cycle, which wreaks havoc on our metabolisms and relationships with food.
5) Your Social Life Takes a Hit- Do you really want to be the one at the birthday celebration at the new trendy restaurant ordering water with lemon while you're friends indulge in a celebratory cake? What about a cultural celebration with your family around food? Food is one of our biggest sources of culture, pleasure, social sharing. There is plenty of solid research to suggest that strict dietary patterns can be socially isolating, and interfere with personal relationships. To me, this is one of the biggest reasons why I wouldn't personally get into something like these juice cleanse diets.
6) I'd Rather Spent my Money on Shoes- I mean, wouldn't you? Most regimes are priced around the $100 a day mark, which is not exactly eating on a budget if you ask me. A pair of shoes per day or a case of kale juices? You know the answer to that.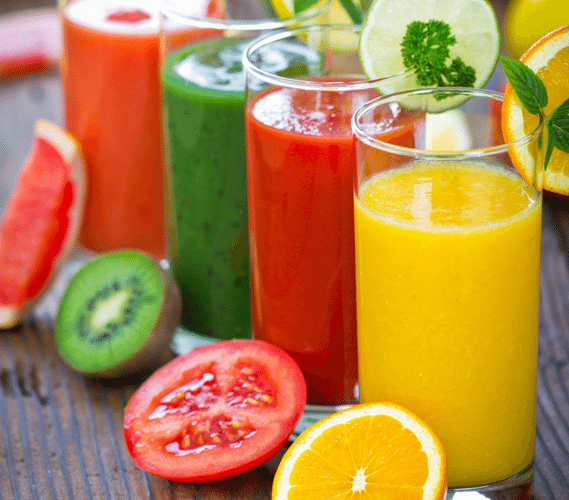 Photo credit: Juice Dieting
In conclusion, I know I sound like a Negative Nancy here about juice, but it's not all bad stuff. I actually think it's a great idea to have a freshly squeezed vegetable and fruit juice every once in a while, and do so myself whenever I feel like sipping on something refreshing and light. Sure, I would always rather people eat the whole fruit and veg where there is fibre and you get the satisfaction of chewing, but ultimately, if juice is the only way you're willing to get in your veg, then do it. Having said that, do I advise people to spend a hundred dollars a day on one of these juice cleanse diets in the hopes of losing a few pounds? Definitely not, the reasons for which are well documented above. As my key take away, I want you to consider this- any time anyone asks me my opinion on the fad diet du jour, I always ask, "can you do this for the rest of your life every day?" The answer is almost always no, and my follow up then, is "Okay, then don't even start because any weight you lose you'll regain and usually with a bit more." Try asking yourself the same thing!
What are your thoughts on juice cleanse diets?
Have you tried any?
Any success? Let me know below!