These Salmon Sweet Potato Fritters are a delicious high iron meal for starting solids with baby using a Baby Led Weaning (BLW) approach.
If you're a new mom and you've been following my baby led weaning adventures on Instagram, you'll be happy to know that I'm going to be sharing a lot more of my BLW recipes here on Abbey's Kitchen. If you're just getting started with BLW, I recommend you check this out first. Now, let's make some great baby foods like these salmon sweet potato fritters.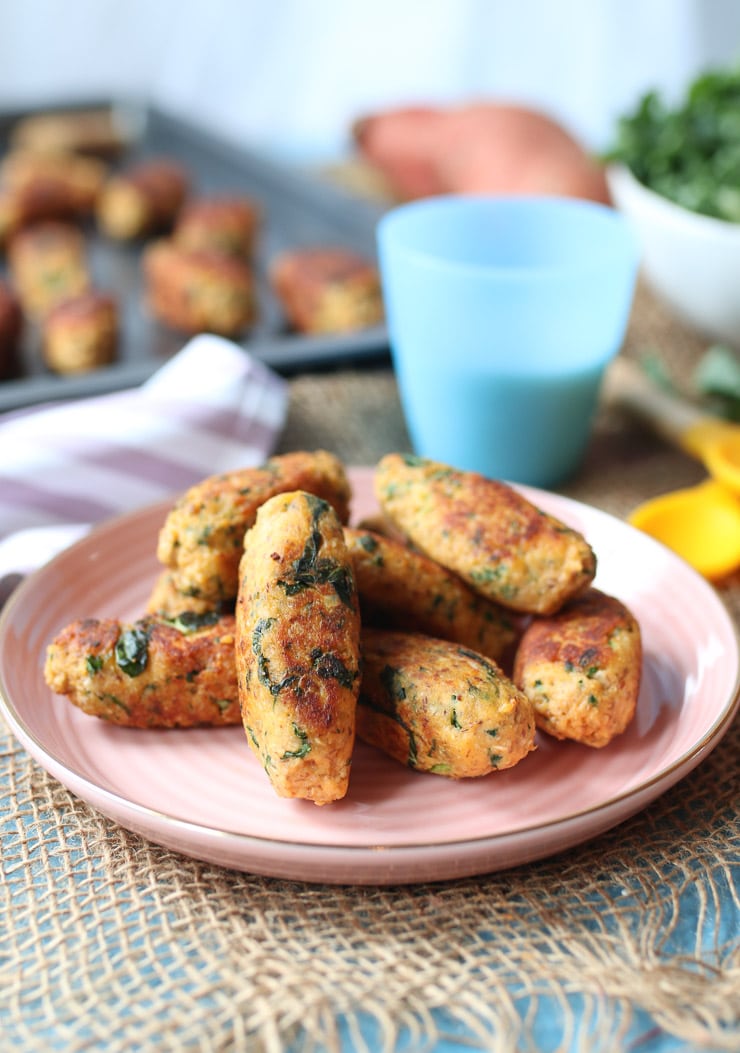 Why Salmon Sweet Potato Fritters for Baby Led Weaning (BLW)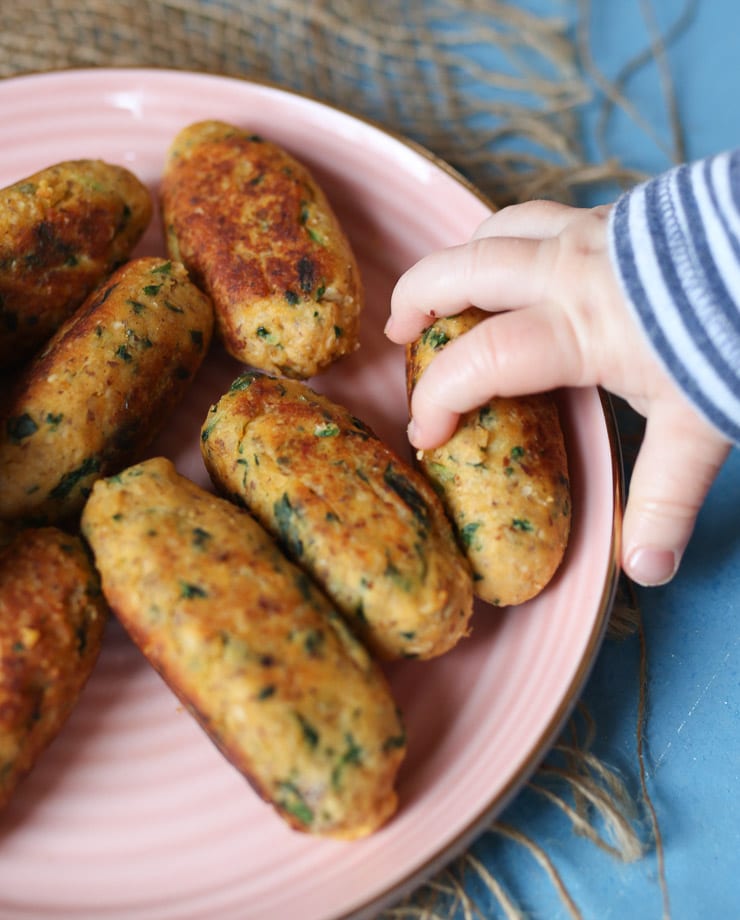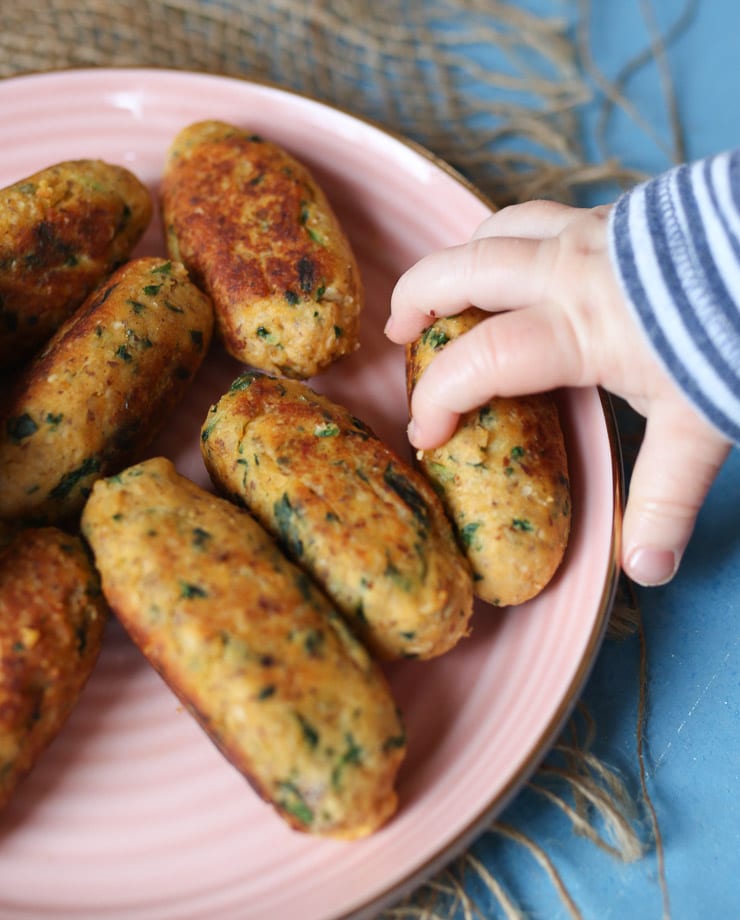 So we know how important omega 3's are for brain development, and salmon is one of the absolute best sources there is. Want to know my secret to easy BLW? Make everything a fritter – and a log shaped fritter, if possible. The long shape is easy for baby to pick up, and a fritter is a great way to combine literally anything you have in the house.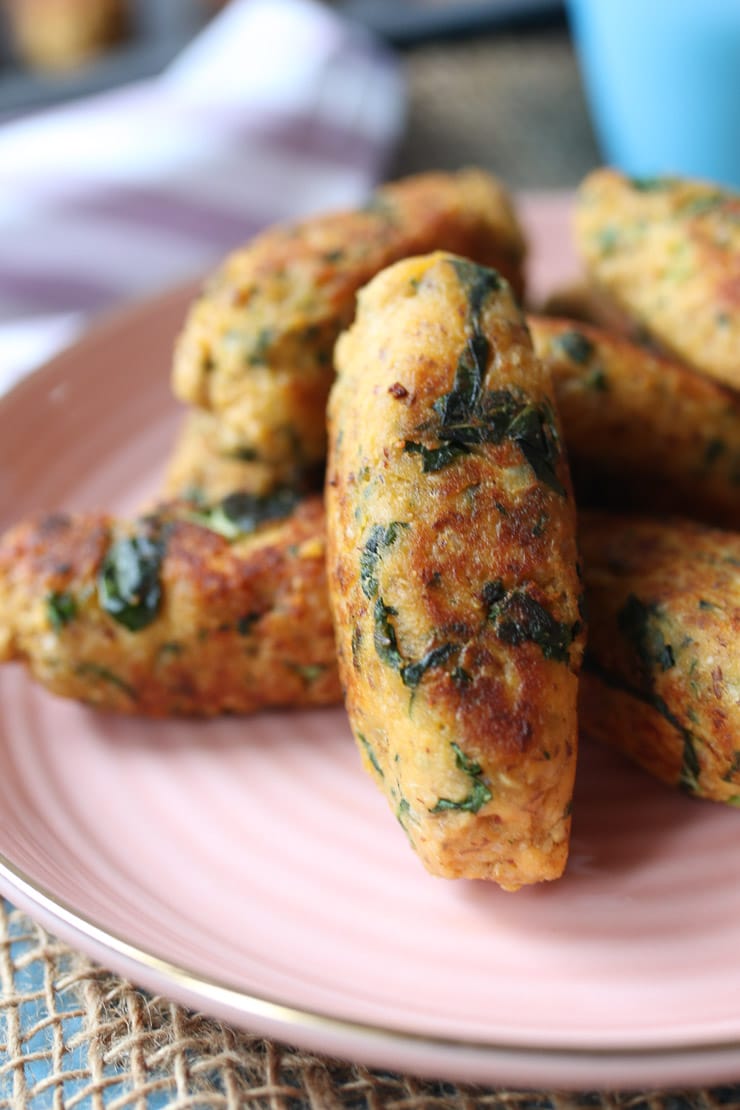 These salmon sweet potato fritters are great because they combine protein, omega 3s, iron and vitamin C (which helps enhance the absorption of the iron). They're also a great way to sneak in veggies like spinach, plus some additional fats from the frying oil. In one of my other BLW fritter recipes I was asked if you can bake them. Definitely you can! However, I like to try to get these nice and golden.
If you liked this recipe, you may like:
Become an Abbey's Kitchen Subscriber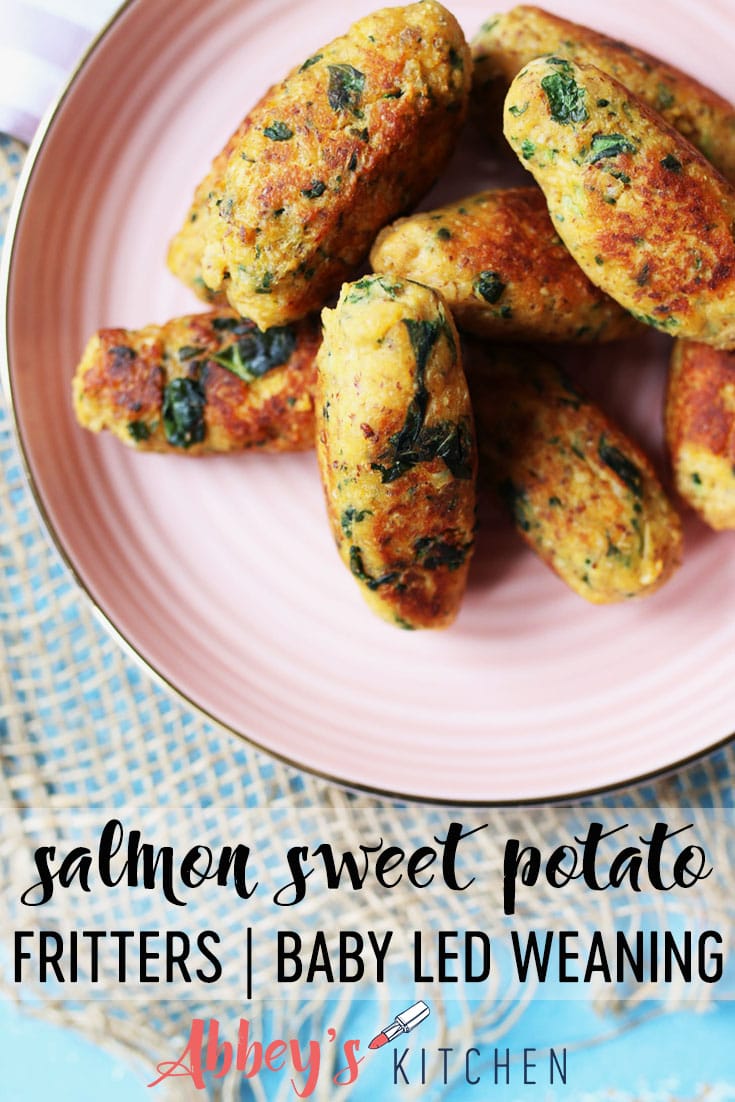 Salmon Sweet Potato Fritters
Servings:
15
– 20 fritters
These Salmon Sweet Potato Fritters are a delicious high iron meal for starting solids with baby using a Baby Led Weaning (BLW) approach.
Ingredients
3/4

lb

salmon

skin and bones removed and roughly chopped

1

medium sweet potato

cooked

1

omega 3 egg

1

tbsp

olive oil

plus more for cooking

1/2

onion

diced

3

cloves

garlic

minced

2

tbsp

fresh ginger

minced

1 1/4

cup

quick cooking oatmeal

2

cups

baby spinach

minced
Instructions
Preheat oven to 350 F.

To a large skillet, heat a tablespoon of olive oil and add the onion, garlic and ginger. Saute for 2-3 minutes until soft then add to a food processor.

Return the pan to the heat and add in the spinach. Cook until wilted, about 2 minutes. Set aside

To the food processor, add the salmon, egg, cooked sweet potato flesh (discarding the skins), onion, garlic, ginger and oat flour. Pulse until the mixture comes together, then add in the spinach. Pulse just until you see it mixed through.

Oil your hands and add another coating of oil to the pan. Roll the mixture into finger like fritters and pan-fry until golden brown. Transfer to a baking sheet. Continue with the remaining fritters, then finish in the oven until cooked to an internal temperature of 145 F, about another 10 minutes. Serve at room temperature or warm.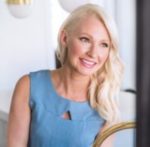 Abbey Sharp is a Registered Dietitian, an avid food writer and blogger, a cookbook author and the founder of Abbey's Kitchen Inc.