Are you wondering what are adaptogen foods? We help you understand if these substances can actually reduce stress and balance your hormones.
What Are Adaptogen Foods?
True to their name, adaptogens are foods that help us adapt. Specifically, this trendy group of natural products work to control the stress response through hormonal regulation. One important thing to remember when reading this is that there is no equivalent in western medicine. Adaptogens are a term solely used in Ayurvedic and Traditional Chinese Medicine and are not recognized as a therapeutic agent in evidence-based western medicine.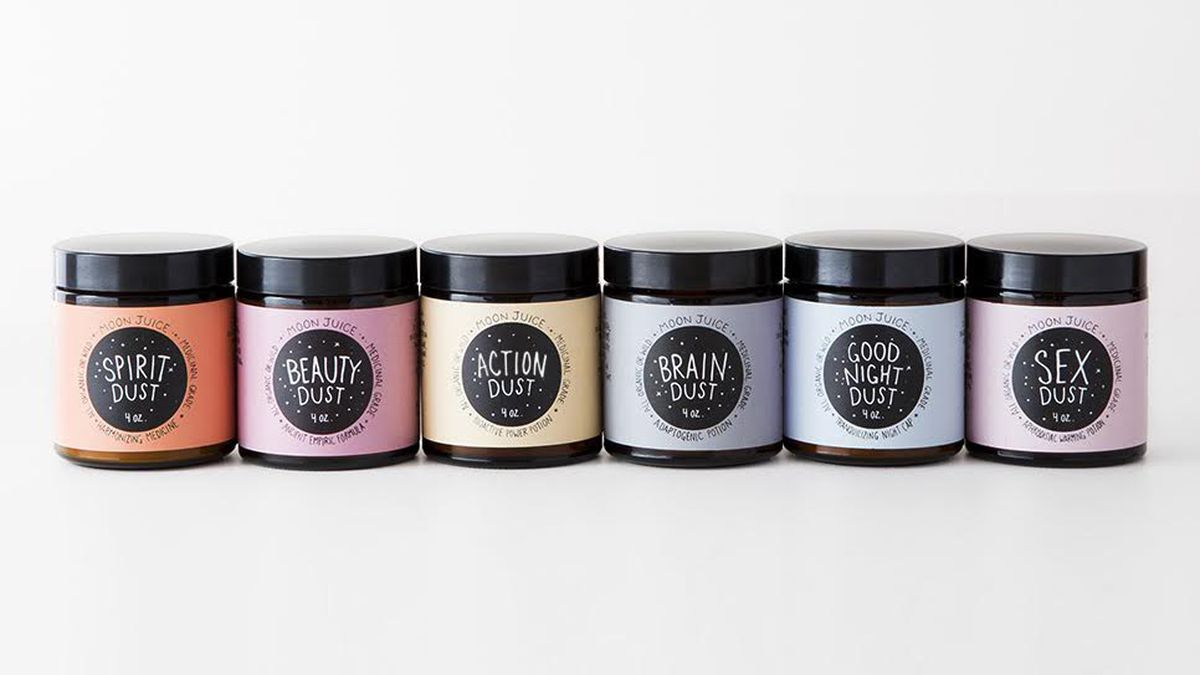 Adaptogens can be consumed in many forms including pills, tea, dried powder and many more. There are a TON of adaptogen products on the market right now, a lot of which you've probably seen. Moon Juice, Taproot Adaptogen Tea, Sun Potion Adaptogen Powder. If it sounds mystical, apparently, it's an adaptogen.
Before we discuss details regarding what are adaptogen foods, let's first chat about stress and the hormones that surround stress.
The Stress Response
The stress response is an adaptive "fight or flight" mechanism that leads humans to either fight the danger, or take flight and get the heck out of there! The stress we face today compared to the stress our early ancestors faced is, well, pretty different. Though day-to-day stress for us now typically doesn't come in the form of life threatening events, we still experience this fight or flight reaction. So whether you're stressed out because you're running from a wild animal or you're stressed because you got caught in a brutal traffic jam, a similar stress response often occurs. Considering most of us are not hit with the intermittent fear for our lives, most of our modern stressors are more persistent and long term, such as financial stress, job stress or relationship stress. These types of events prolong the physiologically intense stress reaction which can lead to very detrimental health effects over time.
Physiological Changes During Stress
When we encounter a stressful stimulus, our body up-regulates certain processes and down-regulates other processes to help us respond best. For example, the hormone cortisol is up-regulated which prepares the body for action by mobilizing blood sugar to act as an energy source. If the flight or fight response is not ensued, cortisol can keep building up in the bloodstream leading to metabolic disturbances, later affecting hunger and energy levels. Additionally, cortisol suppresses the immune system which is why we often get sick during exam season, or in times of extreme job stress, for example. Similar to immune function, digestion and absorption of nutrients is also down-regulated. In a time of stress, your body must prioritize what it's going to spend its energy on, and assuming you won't be sitting down for a feast during this time, digestion isn't one of these priorities. Among these metabolic changes, other effects of stress include muscle tension, increased blood pressure and even impaired sexual function.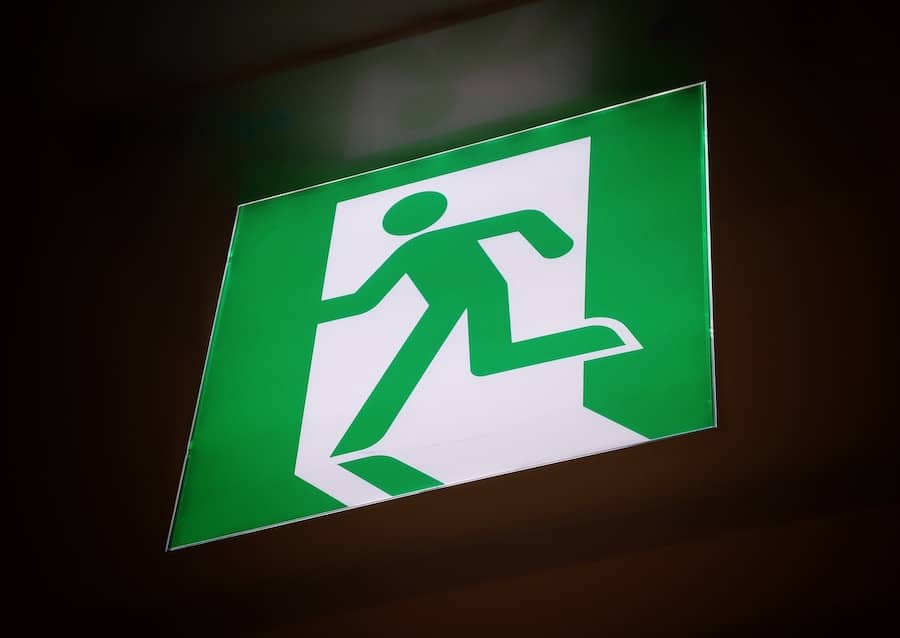 As you can imagine, with all of this physiological arousal taking place, a prolonged period of time in this state can be exhausting for your body. Chronic stress is a contributing factor to many diseases and conditions such as heart disease, heart attack and stroke. Since the body is in an elevated state, ready to react to danger, more energy is used up and thus exhaustion can result quickly during chronic stress. However, even when you're exhausted, you may be familiar with being stressed out and not being able to sleep, leading to even more exhaustion. It's pretty much a lose-lose situation.
Now let's talk about how adaptogens work.
What Are Adaptogen Foods and How Do They (Apparently) Work
Since we can't always control our own stress, this is where adaptogens come into play. The exact mechanism by which adaptogens work is largely unknown, however some elements of their potential pathway are understood. One way they supposedly work is by protecting the mitochondria (the powerhouse of the cell) from stress induced damage. Therefore, even during prolonged stress the engine of the cell will keep running smoothly. Additionally, adaptogens are said to regulate the immune system which is suppressed during stress, and balance out the nervous system. As previously mentioned, being constantly stressed out puts a huge physiological toll on your body. Adaptogens are potentially able to neutralize some of the metabolic consequences of these processes, such as high blood sugar and increased blood pressure. Similar to a vaccine, adaptogens wait to protect your body until called into action by the virus, or in this case, the stress. In other words, if you are taking adaptogens on a daily basis, don't think it will infinitely keep chilling you out even if you aren't stressed in that time. These are the theoretical pathways, at least, how they play out in real life is yet to really be clearly determined. Read on to find out more about what are adaptogen foods.
Adaptogen Classes
Everyone has their comforts that calm them down, whether it's a cup of warm chamomile tea before bed or a glass of red wine after work, not all of these are necessarily adaptogens.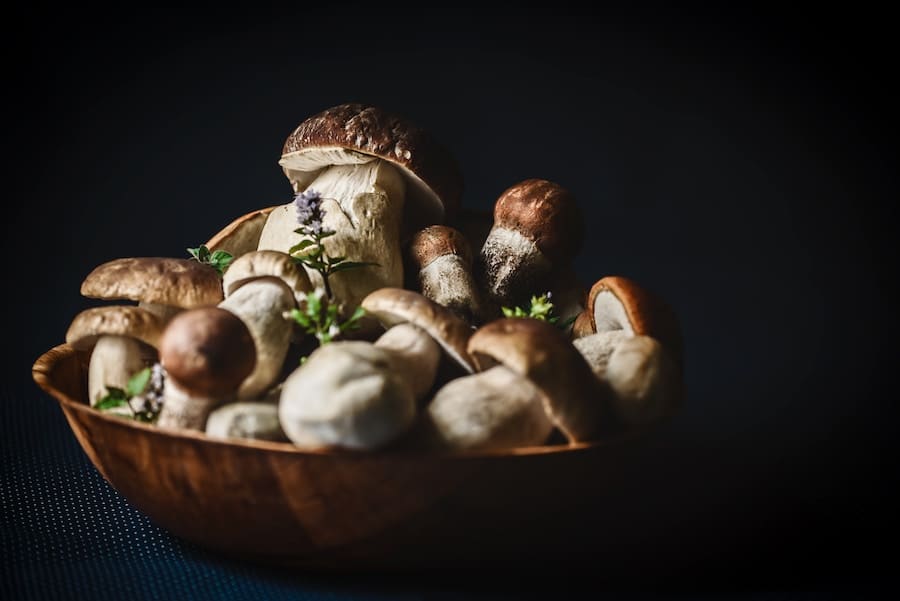 Adaptogens can be classified in three major groups:
Mushrooms (maitake, cordyceps, reishi)
Herbs (licorice root, milk thistle, cat's claw, astragalus, rhodiola, pan ginseng etc.)
Foods (garlic, ginger and green tea)
Any adaptogen products that you see on the market will likely contain either of these groups, or a combination of these groups.
Now let's talk find out what the research is saying about some common adaptogens.
Ashwagandha
Ashwagandha is an ancient herb which has been used for over 5,000 years in Indian healing and traditional medicine. It is usually sold as a powder either loose or in capsule form. A great way to enjoy this adaptogen is to mix the powder with warm milk and honey or hot water as a soothing drink. Alternatively, ashwagandha can be found in liquid extract which is easily added to water or juice.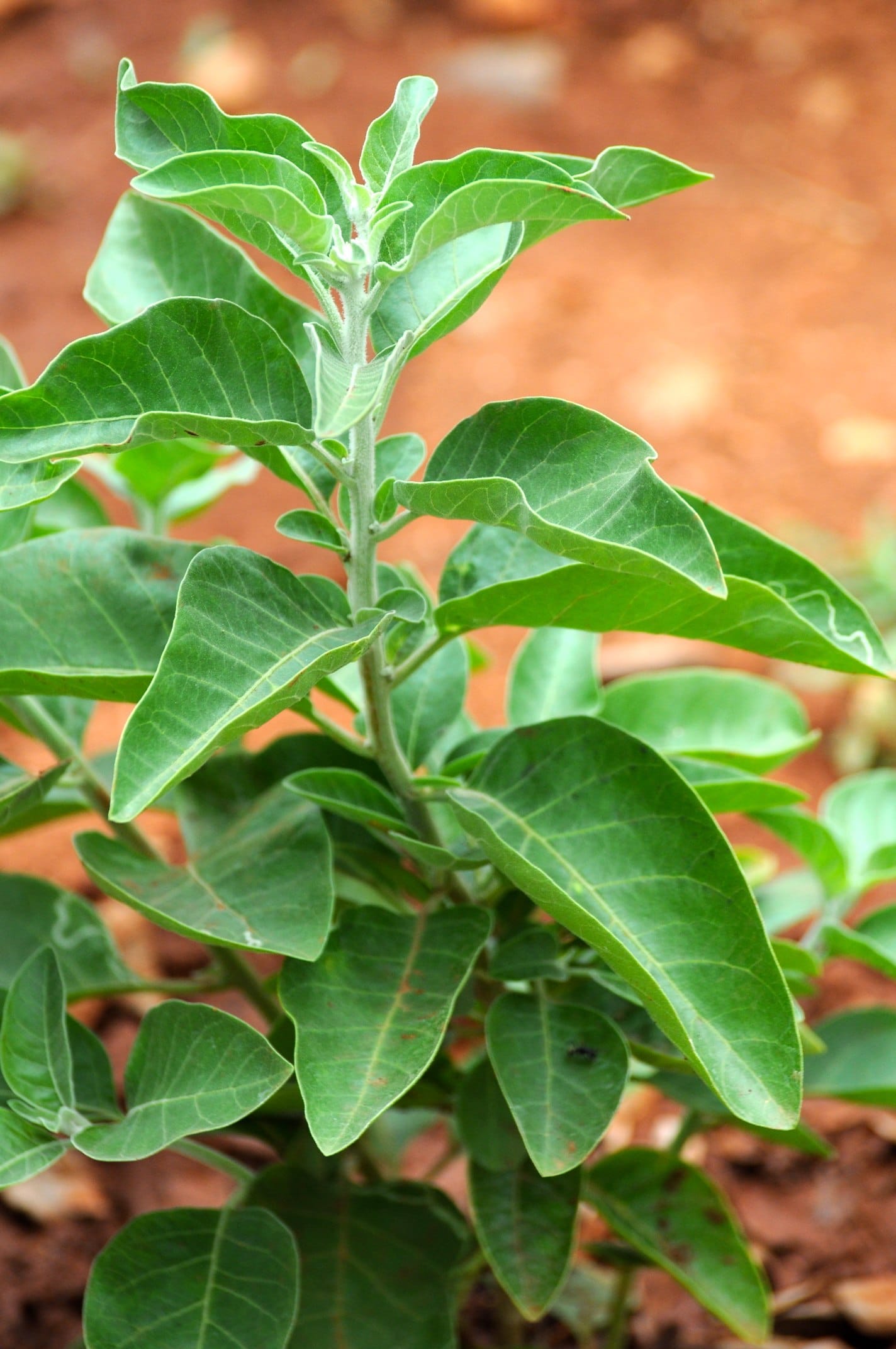 What the research says:
Ashwagandha is one of the most common adaptogens and has been studied the most. A randomized control trial tested the effectiveness of ashwagandha on participants with chronic stress. After 60 days of taking tablets, the treatment group showed significant reductions on the stress assessment compared to the placebo control group. The study also measured cortisol levels which is a good physiological marker of stress. Researchers found that the ashwagandha group had almost a 30% reduction in cortisol levels compared to baseline. However there are a ton of weaknesses with this study because it was only conducted on 64 participants. That's a very small sample group so there is still not enough evidence to suggest this adaptogen is effective in the general population. Additionally, participants were only followed for 60 days in this experiment but to fully understand the safety and potential of this adaptogen it would be necessary to look at it over the long term.
In another study published in the Journal of Evidence Based Complementary and Alternative Medicine, ashwagandha reduced serum cortisol, body weight and BMI. There are significant links between chronic stress and body weight, and the hypothesis is that adaptogens may be effective at improving our health. BUT, surprise surprise, this study only included 52 subjects and were only assessed at week four and eight, which really doesn't tell us much.
Clearly, these studies are a starting point, but do not tell us confidently that adaptogens improve our health and reduce our stress.
Rhodiola Rosea
Rhodiola is a medicinal plant with many beneficial uses. The root of this plant is used for its adaptogenic properties while the stems can be used as a cooking ingredient. Through its effects on the central nervous system, rhodiola is best known for its mentally rejuvenating effects while reducing fatigue.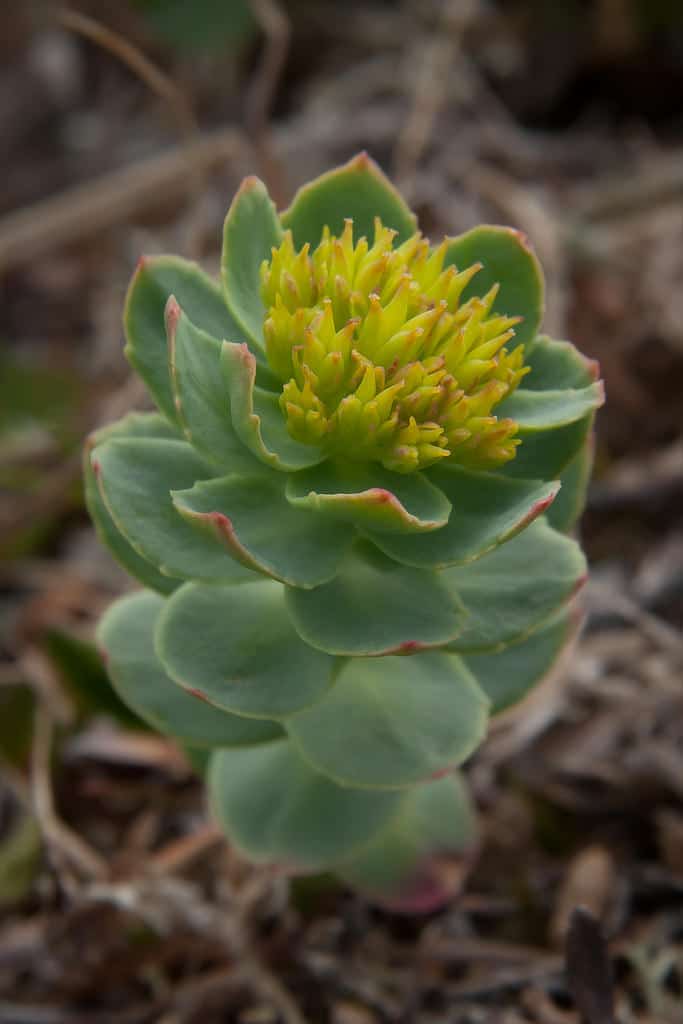 What the research says:
In a scientific trial, the effectiveness of rhodiola was evaluated on the fatigue of physicians working night shifts. After a two week period of consuming daily rhodiola extract, participants showed significantly less fatigue and increased concentration while reducing the negative effects of heightened cortisol. Participants did not report any negative side effects when taking regular rhodiola pills. However, a two week study is not a long enough study to truly know its effectiveness or if there are negative side effects from prolonged use.
Eleuthero
Eleuthero, also known as Siberian ginseng, is a plant historically used in Russia and Korea as a medicinal herb to help with arthritis, heart disease, and the common cold.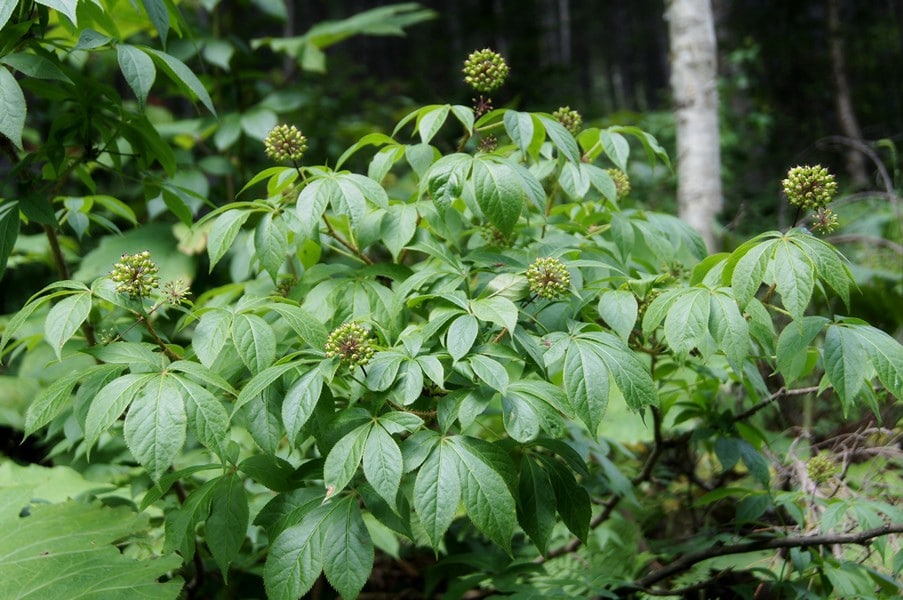 What the research says:
In a scientific study, eleuthero was evaluated to determine its effects on chronic fatigue. Changes in fatigue were measured throughout the study to compare to baseline. At the one and two month follow ups, both the placebo and the eleuthero groups saw decreases in their fatigue. However, differences between the two groups was not significant meaning eleuthero didn't show very promising effects in this trial. There were significant results seen in those who were classified as moderately fatigued at baseline, showing that eleuthero may be more effective at managing less severe fatigue. It is also possible that higher doses of this adaptogen would be effective on more chronic fatigue, but whether that is safe is another thing.
Panax Ginseng
This adaptogen is also known under the name Asian ginseng. Though there are many types of ginseng, Asian ginseng has long been used for its adaptogenic capabilities and specifically to boost the immune system and revive energy levels.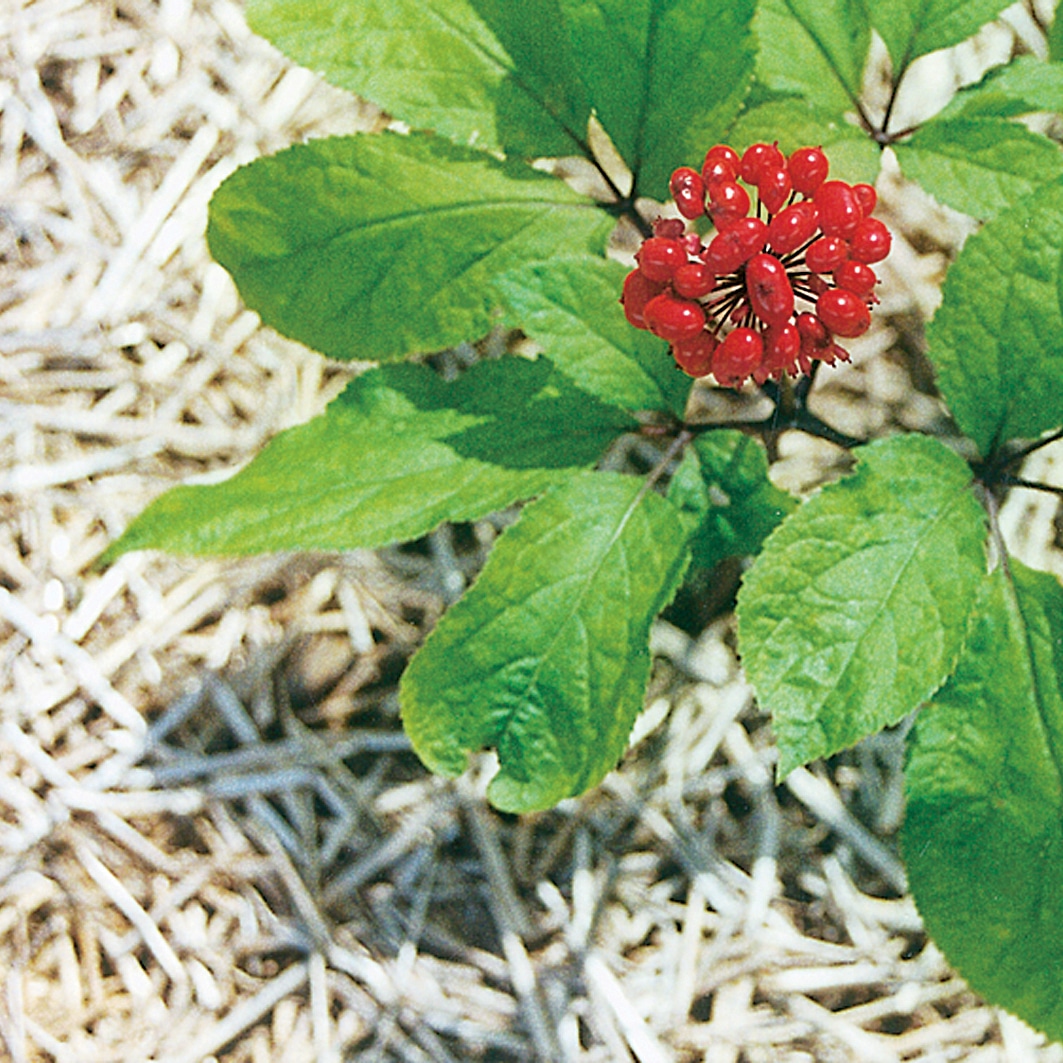 What the research says:
Let's cut to the chase. A Cochrane Review evaluated the effectiveness of ginseng for cognition and concluded that there is a lack of convincing evidence to show any cognitive enhancing effect in healthy participants. There was also NO EVIDENCE to demonstrate that ginseng is effective in patients with dementia. Another study on the use of panax ginseng on healthy subjects concluded that its use is safe over a 4 week period, but didn't report on any benefits of this adaptogen.
Safety of Adaptogens
Any type of supplement should also be used cautiously because many of them have very little information about what they actually contain and how or if they work. This 2015 study found that supplement misuse leads to 23,000 emergency room visits each year, so natural does not always mean safe.
Side Effects of Adaptogens
Before adding adaptogens to your diet, remember that even if they are marketed as a natural substance, they may carry some serious side effects. A 2018 study found that common herbal supplements can interact negatively with prescription medications and this may be because patients are not always disclosing their herbal medicine intake to their doctors because they see it as a natural substance and not a medication. That could be a potentially fatal mistake.
Who Should Take Adaptogens?
Currently, it's believed that it's generally safe for most people to take adaptogens, however many experts recommend getting at the root cause of the stress instead of buying expensive supplements and depending on their use. Obviously it's easier for people take a pill instead of changing your lifestyle, but in the end changing your lifestyle may be safer, more effective, and less expensive. Although most of the research to this point suggests that adaptogens are safe, studies have been done primarily on healthy subjects. Those with conditions such as diabetes or thyroid problems should be especially careful when adding adaptogens to their daily routine. Adaptogens also haven't been studied in all life stages such as for children or pregnant women. Due to the intense hormonal changes taking place during pregnancy, it may be detrimental to take adaptogens which are thought to regulate and minimize these changes.
Many people feel different effects from the same adaptogens, so like medications, it's not a one size fits all! We will need better quality longer studies to really assess its effectiveness.
The Bottom Line on What Are Adaptogen Foods
It is important to remember that adaptogens are not regulated like drugs and some other natural health products are. Be especially conscious if you are opting for an adaptogen supplement in pill form. Research and ask your doctor about the appropriate dosage to ensure you are getting what you hoped for.
Now I want to hear from you. Have you tried adaptogens? Did they work for you? Would you recommend any?
Let me know in the comments below!
Contribution By:
Abi Sims, RD2B & Sofia Tsalamlal, RD
More Blog Posts You Might Like:
If you liked this blog post discussing what are adaptogen foods, then you might also enjoy more blog posts on health and wellness: