These Gluten Free Almond Sugar Cookies are perfect for a healthy Mother's Day dessert- they're high in fibre, protein and healthy fats and much better for you than typical sugar cookies!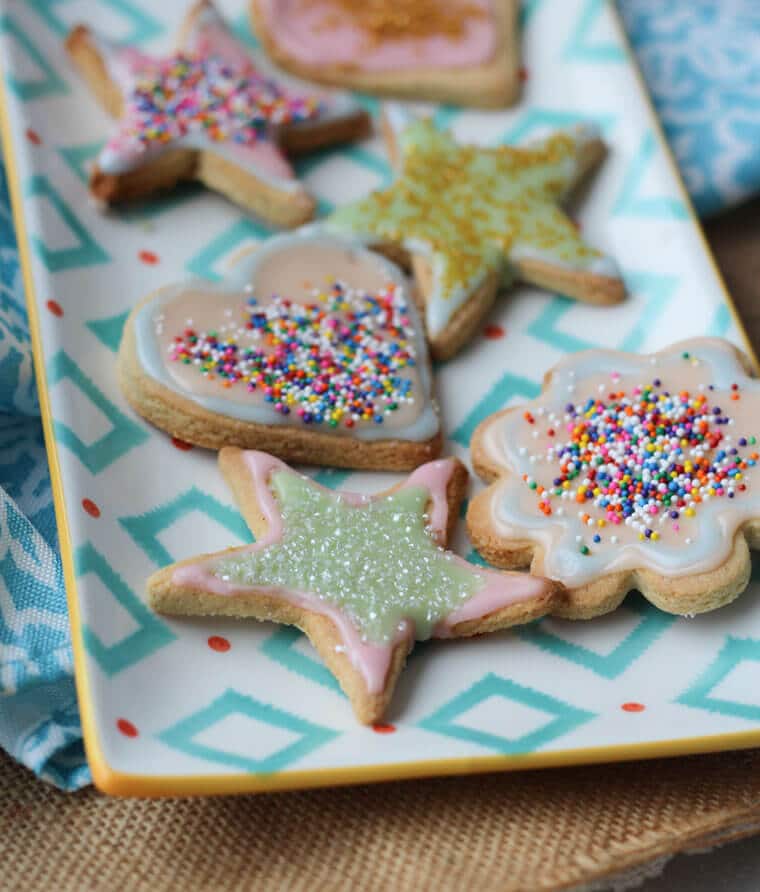 Confession time: I don't like sugar cookies. My sister used to always be obsessed with simple sugar cookies and short bread cookies, and honestly, I could do without them all. That was all until I met these Gluten Free Almond Sugar Cookies.
As I get to that maternal stage in life (nope, not pregnant yet, I swear), Mother's Day to me is now not only about my own mom, but also about celebrating so many of my momma friends. This year, I decided to make these Gluten Free Almond Sugar Cookies with the girls of one of my favourite people, Abby Langer. You've probably seen her appear in a bunch of my funny YouTube videos. She's a riot and her kids are too.
So I made a trip to Best Buy to pick up some of the essentials for a fun baking afternoon with the kiddos. I grabbed a Kitchenaid Standmixer (a key tool for any baker), some baking sheets and even a vacuum sealer so that I could make a double batch of the dough to bake off later when I need another cookie fix. Side note: those vacuum sealers are key to making sure I don't have an excuse to just eat ALL the cookies in one go. While at Best Buy, I picked up a new tripod, and some camera memory cards for myself, plus some ink for my printer at work so I must say, it was a pretty productive one-stop-shopping sesh.
How to Make Gluten Free Almond Sugar Cookies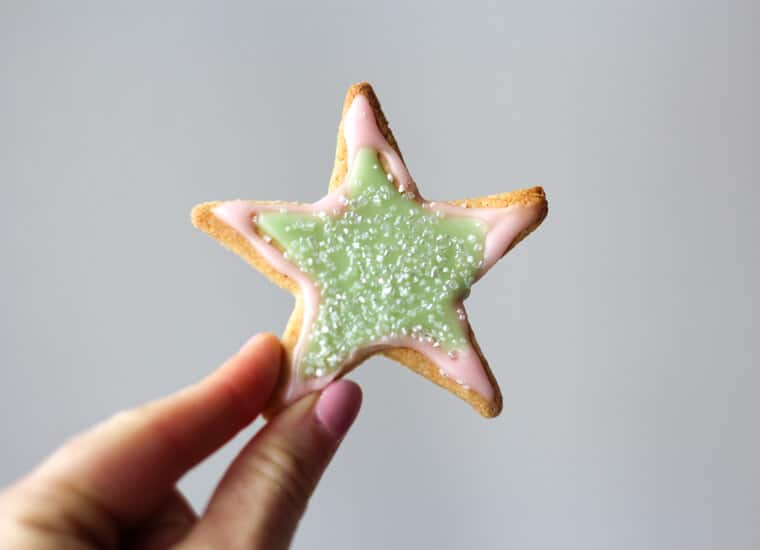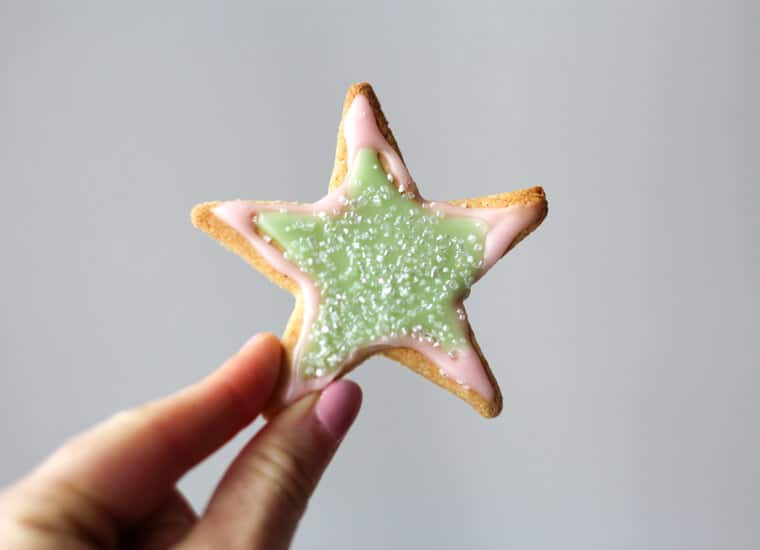 Okay, back to cookies. Instead of your typical white refined flour, I use all natural almond flour, packed with protein, fibre and healthy fats. It's a little more sticky to work with because of the extra fat, but as long as you keep your rolling pin and surface well-floured, you should be good to go. Plus, the almond flour makes for a naturally gluten free, and more tender sweet cookie, rather than a dry flavourless one, so they're delicious even without the fun icing or sprinkles on top.
This is a great activity to do with the kids so that they can all decorate their own cookies for Mom however they want (and have their own treat in the process). Also, if you're worried about food colouring, there are now lots of organic natural food colours you can buy and use for dying your icing, or you can just leave the cookies plain white for a simpler look!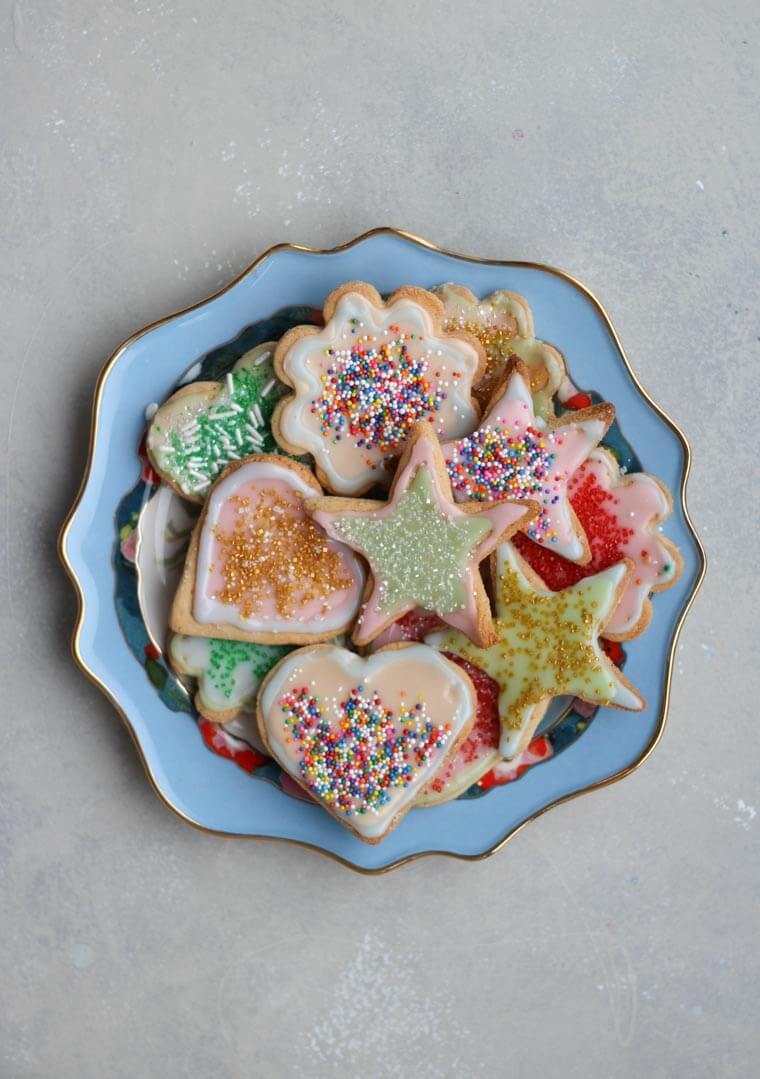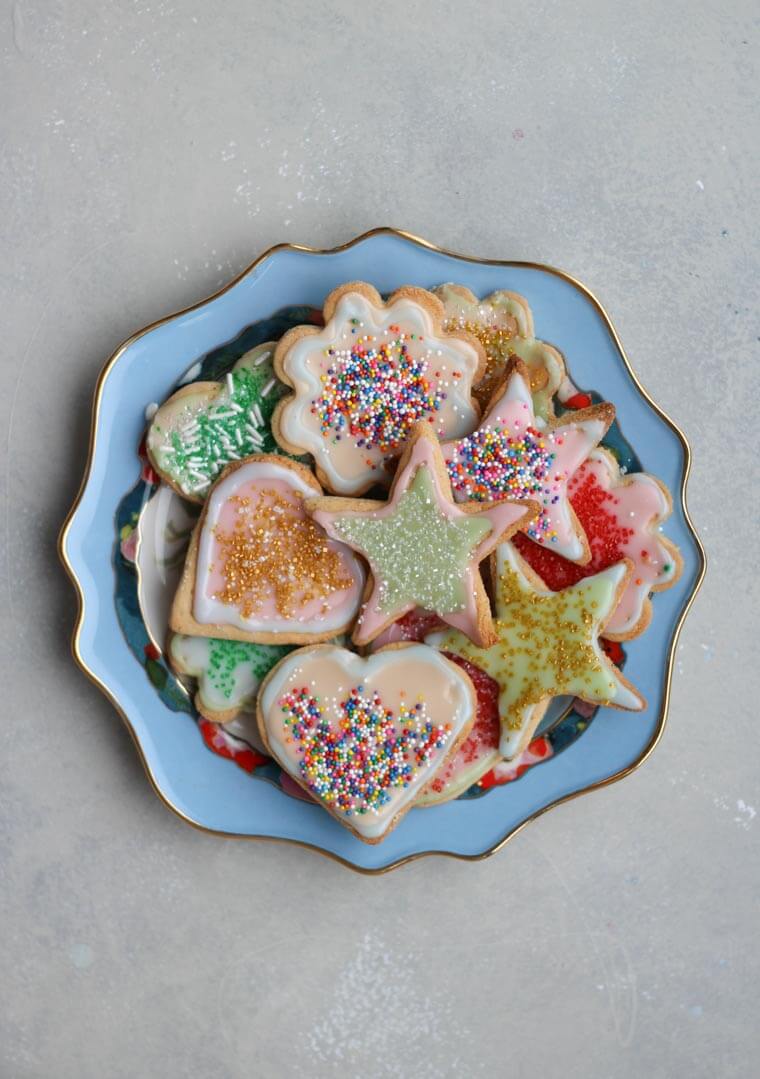 Now I want to know, what do you plan to make for the moms in your life for mother's day?
Have you tried these Gluten Free Almond Sugar Cookies?
Do you like baking with your kids?
Leave me a comment below!
Disclaimer: This post was developed in paid partnership with Best Buy, however, all opinions are genuine.


Gluten Free Almond Sugar Cookies
These Gluten Free Almond Sugar Cookies are perfect for a healthy Mother's Day dessert- they're high in fibre, protein and healthy fats and much better for you than typical sugar cookies!
Ingredients
Icing:
4

cups

sifted confectioners sugar

1/2

cup

unsweetened vanilla almond milk

1

tsp

almond extract

Food colouring

(natural, if desired)

Sprinkles

candies and coloured sugar for decorating
Instructions
Preheat oven to 350 F. In a medium bowl, cream the butter, maple syrup and brown sugar together until smooth. Then add in the almond flour, vanilla, almond extract, egg, cinnamon and salt. Roll the batter into a ball and chill for 30 minutes.

Flour your surface and rolling pin and roll out small balls (about 2 – 3 tablespoons each). Roll the batter out to ¼" thick and cut into shapes with a cookie cutter. Place the cookies on a silpat on a baking sheet 1/2 inch apart and bake for about 10 minutes until golden brown. Allow to fully cool.

Meanwhile, sugar, almond milk and almond extract. Mix until combined then divide between a few bowls and colour, as desired. Transfer to piping bags (or plastic baggies).

When ready to ice the cookies, start by making a "border" with the icing with one colour. Then either using the same colour or a different one, "fill" in the rest of the cookie. Finish with whatever sprinkles or sugars you would like and allow them to fully set.
Nutrition Facts
Gluten Free Almond Sugar Cookies
Amount Per Serving
Calories 260
Calories from Fat 108
% Daily Value*
Fat 12g18%
Cholesterol 18mg6%
Sodium 52mg2%
Potassium 9mg0%
Carbohydrates 37g12%
Protein 4g8%
Vitamin A 105IU2%
Calcium 52mg5%
Iron 0.7mg4%
* Percent Daily Values are based on a 2000 calorie diet.
Updated on June 24th, 2020